The Isle of Arran is a stunning place that features the Arran Coastal Way, a walk that is a challenging and rugged but equally rewarding. The 65-mile circular coastal hike goes around the enchanting island town of Arran in Scotland. Visitors will find a little bit of everything on this charming Scottish isle including mouthwatering seafood, dramatic mountain peaks, and countless wild beaches.
Recognized as one of 'Scotland's Great Trails', every section has a clearly designated route. With exceptional trail markers provided along the way, it's easy to relax and enjoy the walk. A range of both online and offline visitor services are available to help hiking enthusiasts plan their walk easily. With dramatic mountain scenery to the north and a wide diversity of seascapes and landscapes to the south, it is no wonder that Arran is referred to as a mini replica of Scotland.
Arran Coastal Way
The Arran Coastal Way was originally conceived in the 1990s by two local men as a route around the island. With the help of volunteers and eager supporters, the walk was ultimately established in March 2003. The trail journies through the stunning coast and 12 pretty coastal villages, not to forget the incredible range of landscapes.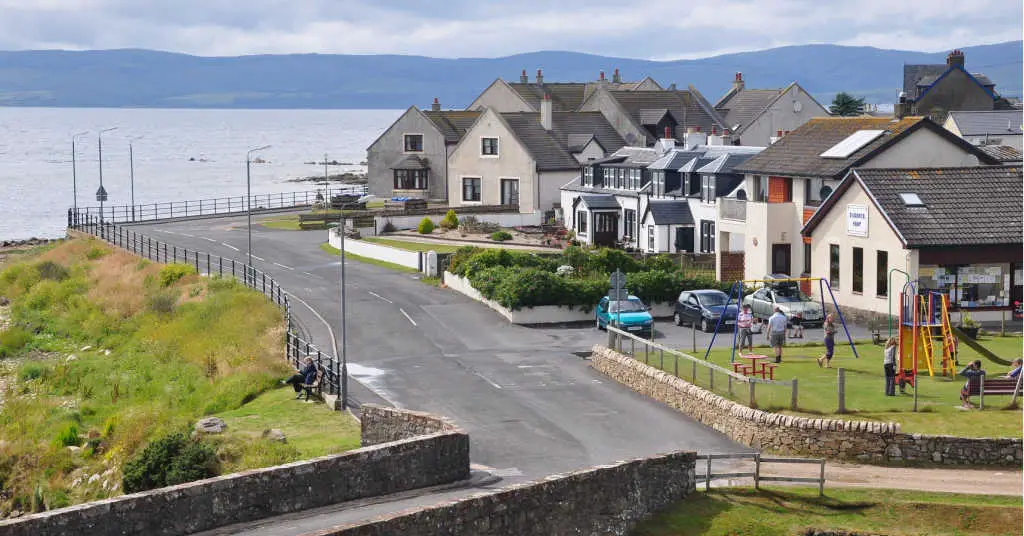 Since then a large amount of time and effort has been put into keeping the trail in tip-top shape. Several guided walking holidays are hosted there by top-notch companies such as Mickledore so the upkeep of the path is of utmost importance.
Isle of Arran
Arran is a small island that has a stiff sea breeze blowing on most days. Especially, during Autumn and winter when the sea begins getting extraordinarily rough. Summer and early spring are typically the best times to walk if you want sunshine. During breaks, it's ideal to seek refuge in one of the many beautiful homes on the Isle of Arran.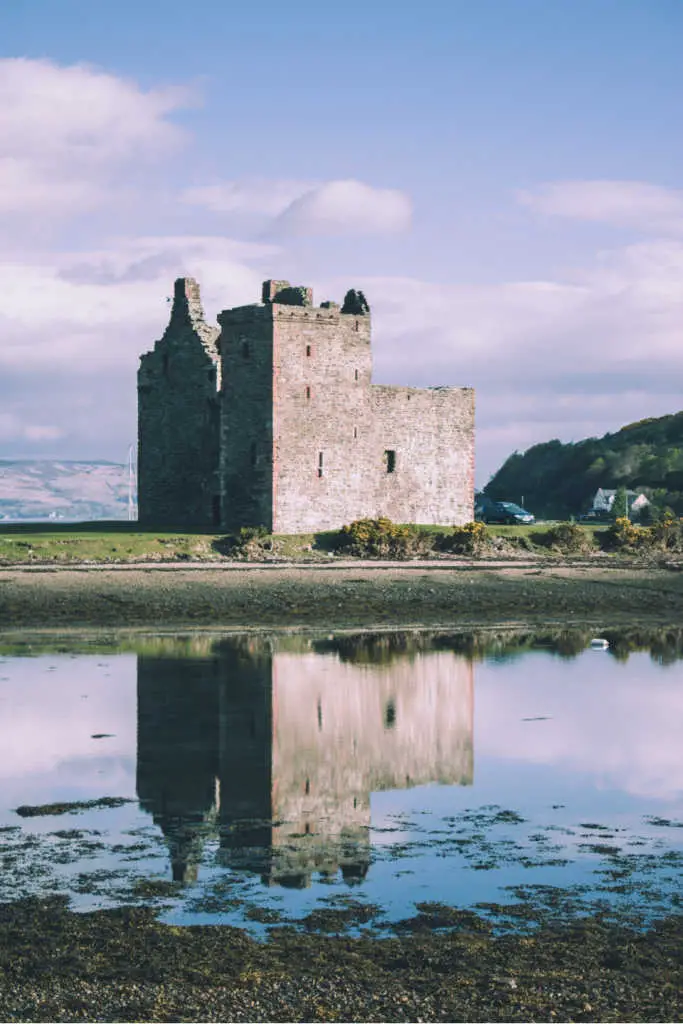 You will find stunning scenery, as far as the eye can see. This is mainly because this part of the country has remained untouched for centuries. Apart from a few small villages, there will be hills and moors and the sea for company. Interacting with the locals will bring a lot of joy to your holiday. As a result, visitors head home with a feeling of achievement and appreciation for the new place they have experienced.
Full Trail Details
Depending on the choice and availability of time there are several options to do this walk. From walking the entire way in five to eight days or covering either of the Highlands or Lowlands sections over three to five days, you can choose a section to suit your pace and comfort level.
Distance: 65 miles/105km
Start: Brodick
Finish: Isle of Arran
Duration: 5 to 8 days as per choice
Grade: Moderate to challenging
Availability: Any day between March and October
Way: Well defined and marked.
Don't feel compelled to complete the walk. There is no shame in tackling the trail in daily excursions or segments. It can be just as much fun and satisfying as walking the entire way at once.
Most walkers start their trip from the town of Brodick, which happens to be the port for the ferry from the mainland. The route can be traversed in either direction, but anti-clockwise is preferred as it provides better views of the ocean.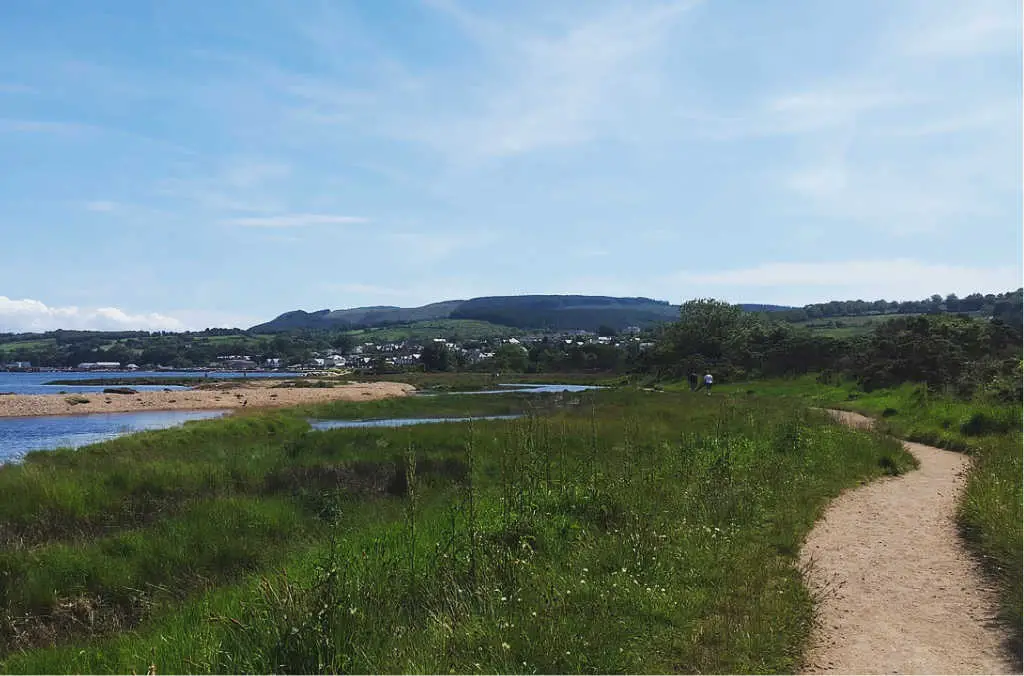 Those who are accustomed to country walking will find the walk low-level. However, there are some challenging sections that can be avoided with detours. Careful progress is advised as the Scottish weather is sure to impede progress in sections.
North Coast
Day One-Brodick to Corrie (6 miles)
The start from Brodick makes for an excellent first day for walkers. Especially, with the lure of climbing Arran's highest peak Goat Fell. From a height of 2866 feet, one is rewarded with spectacular views of Holy Isle. On clear days, it's even possible to see Ireland.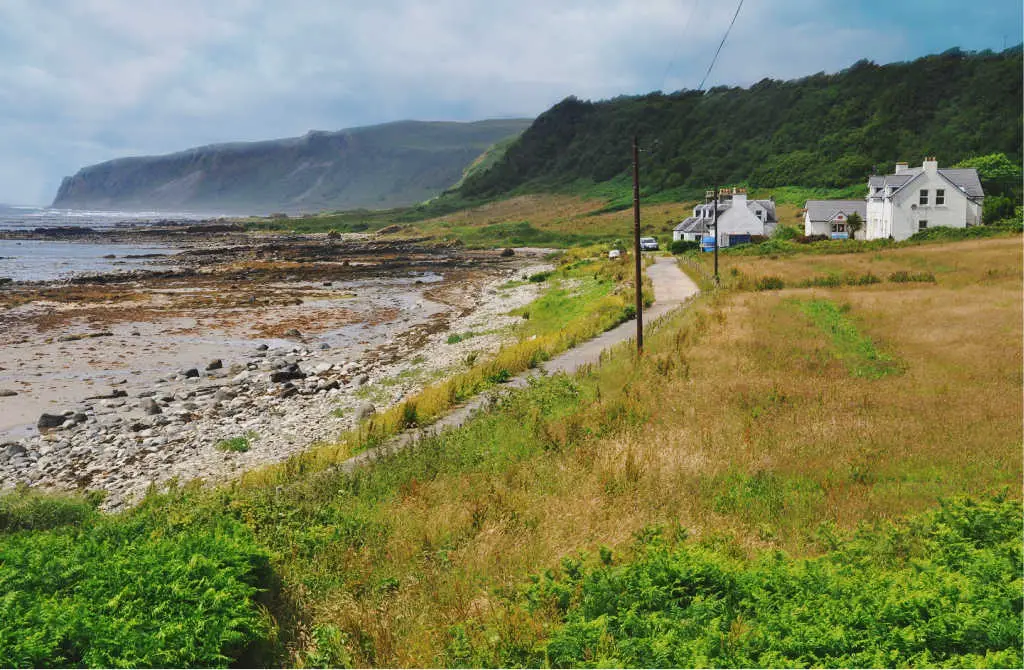 Enjoy the views and head down early to avoid navigating the difficult part of the terrain in difficult lighting. For those looking for an easier walk, it is best to avoid Goat Fell (not recommended anyway in bad weather). Instead, take the forest trail to the coast road and into Corrie.
Day Two- Corrie to Lochranza (11 miles)
The coastal path here is mostly at sea level. As a result, it's a flat walk that takes place on good roads, recently upgraded by the Coastal Way Project. The complete absence of human beings here gives a sense of peace and solitude. However, if you are lucky you can spot dolphins and sharks. The path leads around to Lochranza from north of Newton Point.
Day Three-Lochranza to Imachar (9 miles)
As soon as you leave Lochranza, take the path past the cliff tops to Catacol. This section has been recently updated. From Catacol the road turns south towards Pirnmill, from where you can traverse the rocky shoreline till you reach Imachar.
Day Four-Imachar to Blackwaterfoot (9miles)
After Imachar you rejoin the southbound path which heads to Machrie. Do not forget to visit King's Cave as you leave Machrie. It is believed that Robert the Bruce took shelter here in 1314, when on the way to receive the crown of Scotland. The road then winds its way past the 2000 year Doon Fort before leading into Blackwaterfoot.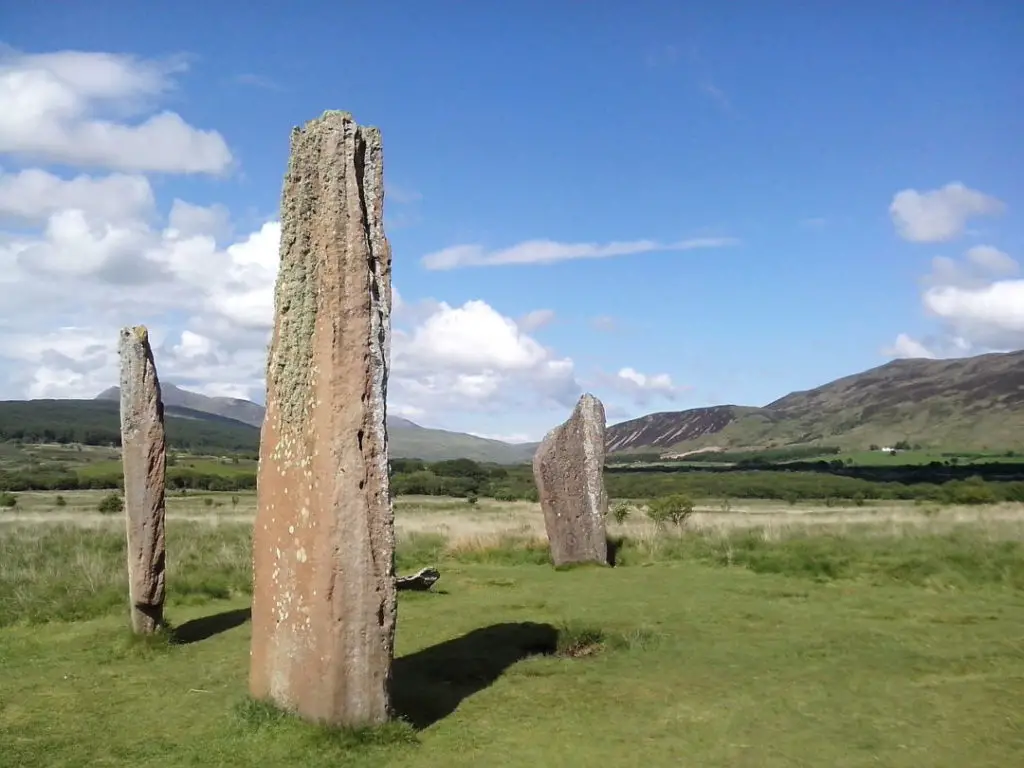 South Coast
Day Five-Blackwaterfoot to Lagg (8 miles)
From Blackwaterfoot the path goes further southward along the coast past the Preaching Cave. You then leave the shore for some time and rejoin the coast before arriving at Lagg, home to the only naturist beach in Scotland.
Day Six-Lagg to Whiting Bay (10 miles)
There are two ways to tackle this section. It will depend on the tides and your ability to get across the slippery boulders at Black Cave. This section from Lagg is not passable during high tide. However, if the water level is low you may proceed via another boulder field to Dippen Head. From Dippen Head, it is a straightforward stroll to Whiting Bay. The alternate route goes along the shore to Kildonan (great place to spot otters and seals) through farm and forest trails through Giant's Grave and finally to Whiting Bay.
Day Seven-Whiting Bay to Lamlash (7 miles)
From Whiting Bay, the main trail now heads inland towards Glenashdale Falls. From here, you'll pass another ancient fort along the Kilmory-Lamlash cycle path. There is a second route also from Whiting Bay through Kings Cross Point (only at low tide) and Viking Grave, before joining the road to Lamlash.
Day eight-Lamlash to Brodick (7 miles)
Leave Lamlash and continue along the coast to Clauchlands Point. Continue on further to Corriegills Point, from here there is one last ascent to join the road leading into Brodick.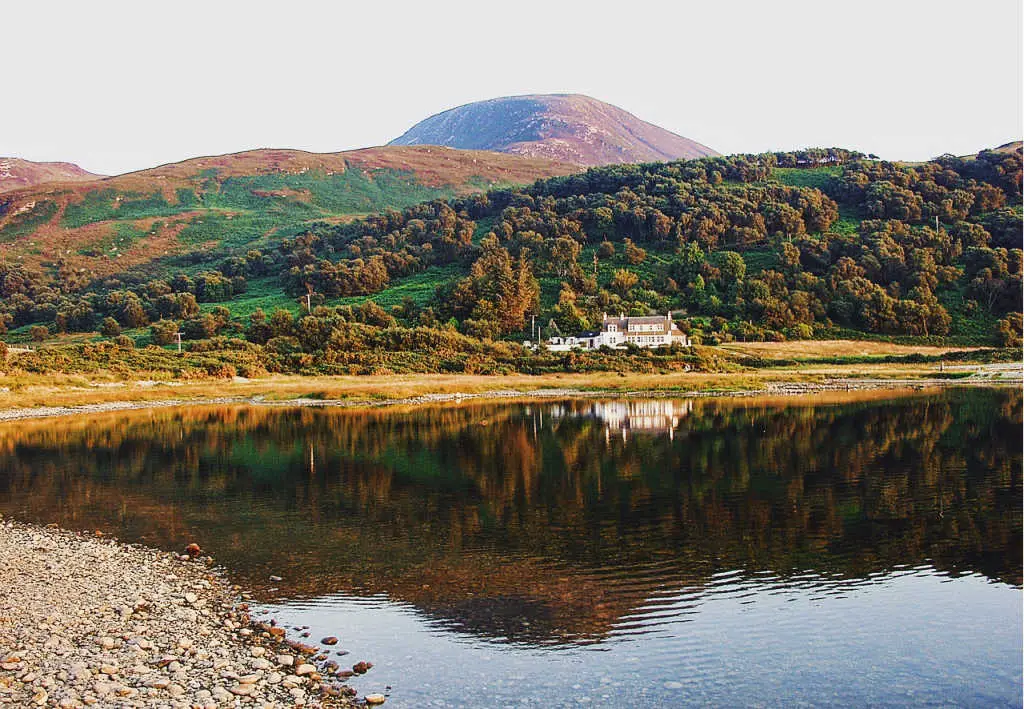 The Isle of Arran is full of breathtaking scenery, quaint villages, historic sites, and delicious food and drink, making it a wonderful place to visit. Affording easy access by ferry over the sheltered waters of Firth of Clyde, Arran has become an extremely popular destination with not only hikers but climbers and cyclists as well. This walk provides the perfect opportunity to explore the wildlife and history of this magical island dating back as far as the Stone Age.