When it comes to the very best places to get engaged, everyone will have a different idea of perfection. Some couples will opt for the privacy of their own home. While others may have their hearts set on a public declaration of love.
A destination proposal in the Maldives or Tahiti would probably be near the top of most people's wish lists. However, most of us simply can't afford it. In this case, it can be just as special to look a little closer to home. Instead, find a memorable spot that won't break the budget, like one of the ideas below.
Best Places to Get Engaged
Where can you go to pop the question without blowing the wedding fund or going into debt? Here are three of the best places to get engaged on a budget. These are sure to inspire a romantic proposal that neither of you will ever forget.
Find a Romantic Spot on a Beach
Nothing screams romance like a proposal on a paradisiacal sandy stretch just as the sun dips below the horizon. Head to a beach that's meaningful to you both, or one that you've always wanted to visit. For example, in the Chicagoland area, many couples frequent Lake Michigan, or one of the lakes on the border of Wisconsin and Illinois, such as Geneva Lake. A mood ring depending upon the mood ring color meanings can make it even more special. A diamond ring can also do.
Heading to the beach provides a unique opportunity to get creative with the presentation of the ring. There's little doubt that a beach is easily one of the most romantic and best places to get engaged. For instance, you could surprise your partner by having something written in the sand. Other ideas include burying a treasure, "finding" a message in a bottle, or going for a boat ride.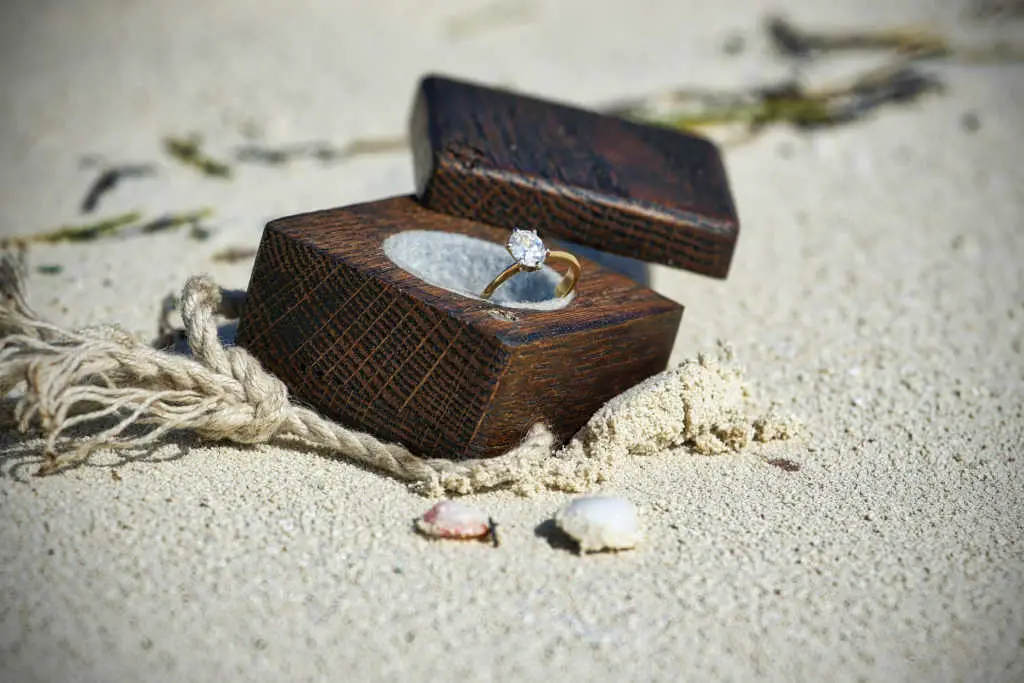 Of course, when you buy your diamond ring, ask whether they also sell custom boxes, make sure it will work with the unique setting (like a beach), you don't want it to get lost or damaged. Many retailers cater to the modern demand for more elaborate proposals, and design boxes to complement these.
Find a box in the shape of a seashell and carefully drop it on the sand as your partner is looking for the prettiest shell they can find. Also, make sure you remember which one is yours if they don't find it themselves!
Locate a Scenic Viewpoint
Why not embark on a romantic walking adventure before starting your lifelong journey together? Perhaps there's a route that's been sitting on your bucket list for years – what better excuse to finally tackle it than by combining it with your proposal?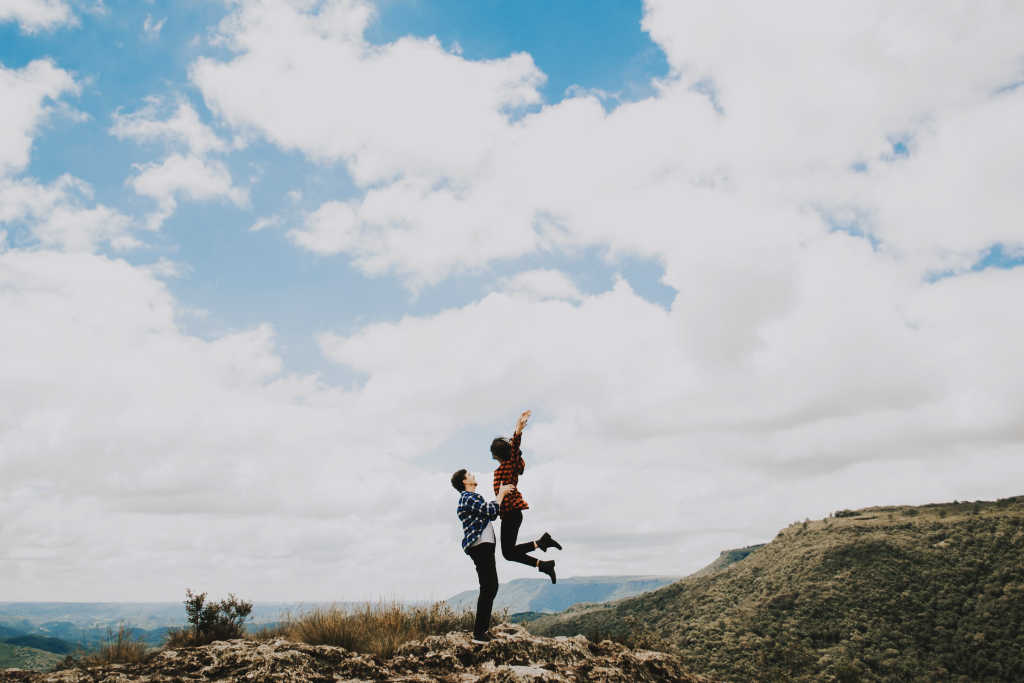 If you're opting for this particular approach, there are a few considerations to make to ensure it all goes smoothly. As with any outdoor proposal, unless you're envisioning a Notebook-esque display of affection, you will need to factor in the weather conditions to avoid getting drenched before the big moment. No worries though, a bit of rain might make it extra romantic and memorable!
To make it even more special, why not plan the timing around sunrise or sunset? The sunlight can provide the perfect backdrop for your romantic proposal and can also make for some super special photos!
Pinpoint a Meaningful Landmark
Granted, suggesting an impromptu trip back to a special location would be to drop more hints than your partner could pick up, potentially spoiling the surprise. Although this may not be the most original idea, there is no getting around the fact that this classic suggestion is one of the best places to get engaged—it will be sentimental to both of you.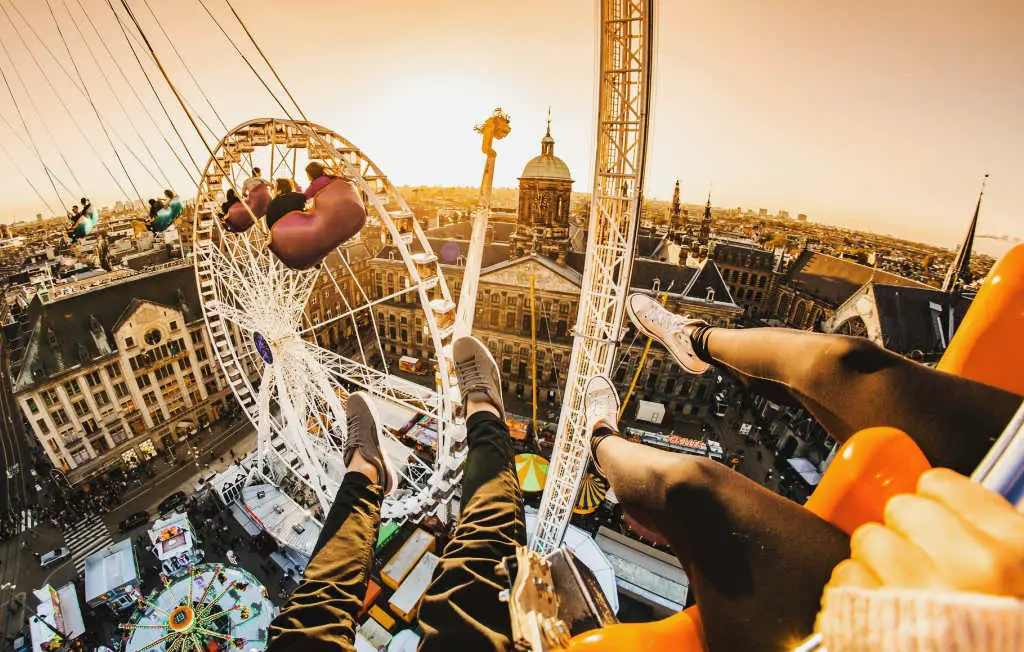 Read: The Ultimate Packing List for a Romantic Getaway – Love Is in the Air
Forgo the over-egged cliches and expensive air travel in place of a landmark that's more meaningful to your relationship. Maybe there's a favorite carnival you always used to visit together or the place you shared your first kiss or a local park back in your hometown where you enjoyed your very first shared picnic.
Give it some thought, flick back through photo albums, and you will be sure to land the perfect location. A landmark or location that gives both of you butterflies in your stomach or just simply brings back fond memories will mean more than any extravagant destination.
Having your wedding near the beach is an amazing idea! Plan and organize destination. Look for inspiration online. You can find more information about destination weddings on this blog.