Before embarking on an adventurous trip be sure to pack a couple of cute backpacker outfits. You'll feel more confident and take better pictures knowing that you didn't sacrifice style, for space in your bag, when it's time to hit the town in the evening. Packing versatile and chic clothing options for your night out can elevate your travel experience.
One of the most cute backpacker outfits, and trendiest options that will make you stand out is the lace-up corset top. While not the only option, this modern corset-style top is an absolute showstopper.
Here are some evening attire suggestions for backpackers, with the lace-up corset top taking the spotlight.
Lace-Up Corset Tops
When it comes to making a bold fashion statement while traveling, lace-up corset tops are a top choice. These tops combine the edginess of corset-style lacing with the comfort of modern materials.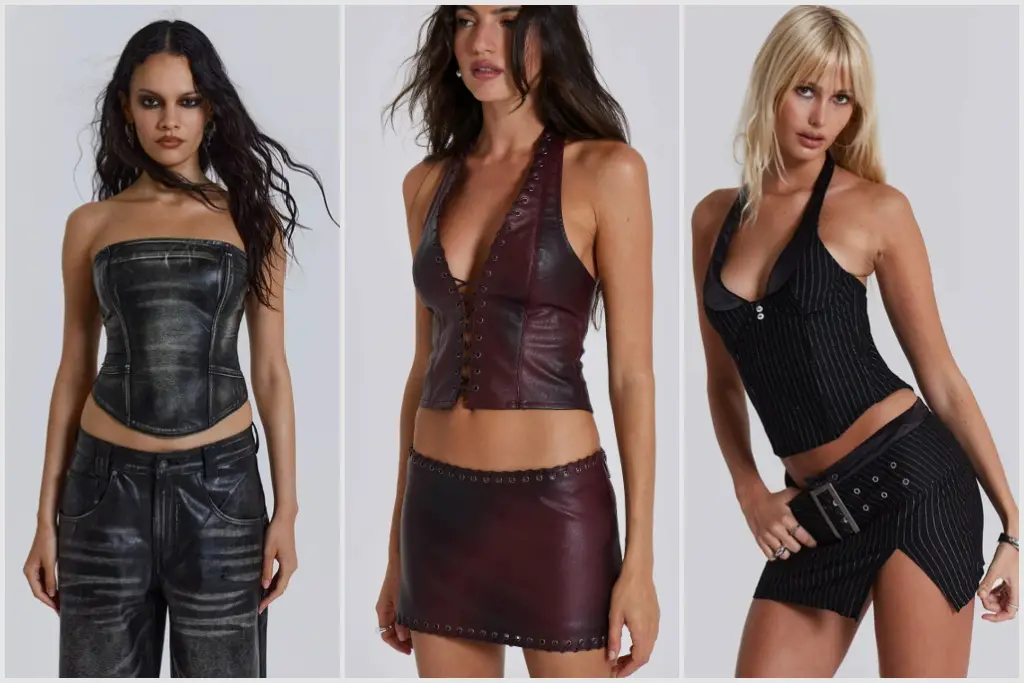 They come in various colors, fabrics, and designs, making them perfect for mixing and matching with your travel wardrobe. Pair a black faux leather lace up corset top with high-waisted jeans for a chic, urban look. Alternatively, choose a floral lace-up corset top for a bohemian touch that's ideal for warmer destinations.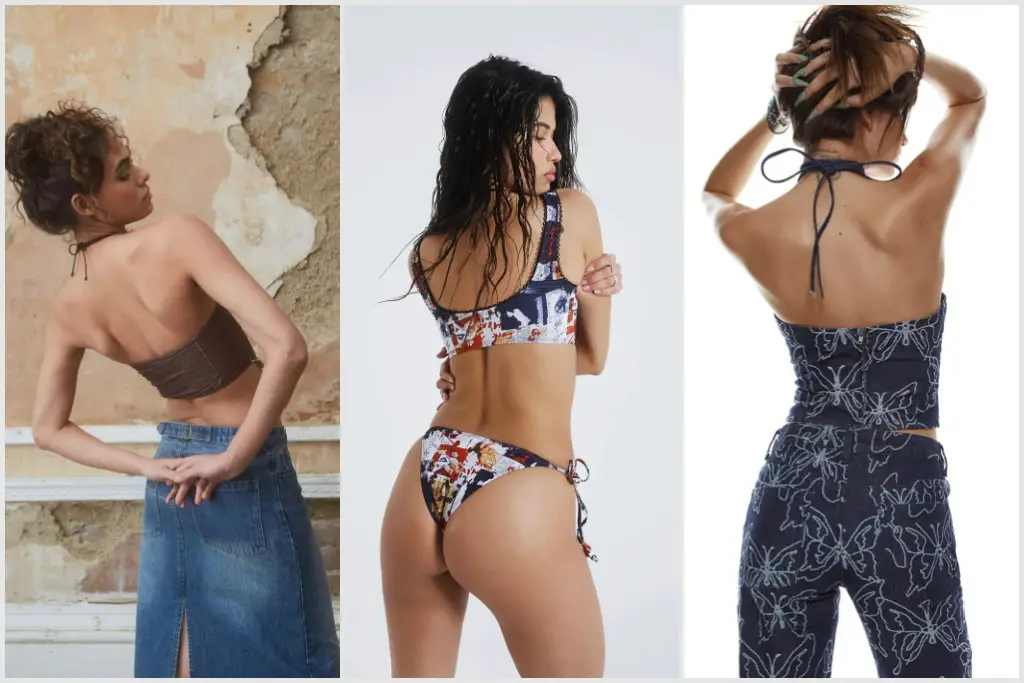 The lace-up corset top not only adds a touch of glamour but also provides structure and support without feeling constricting. Its versatility allows you to dress it up or down, depending on the occasion. Remember to pack this statement piece for those memorable evenings during your backpacking journey.
Mix-and-Match Bottoms
When traveling, the key to a versatile wardrobe is mix-and-match pieces. Opt for high-waisted jeans, a staple that goes well with your lace-up corset top.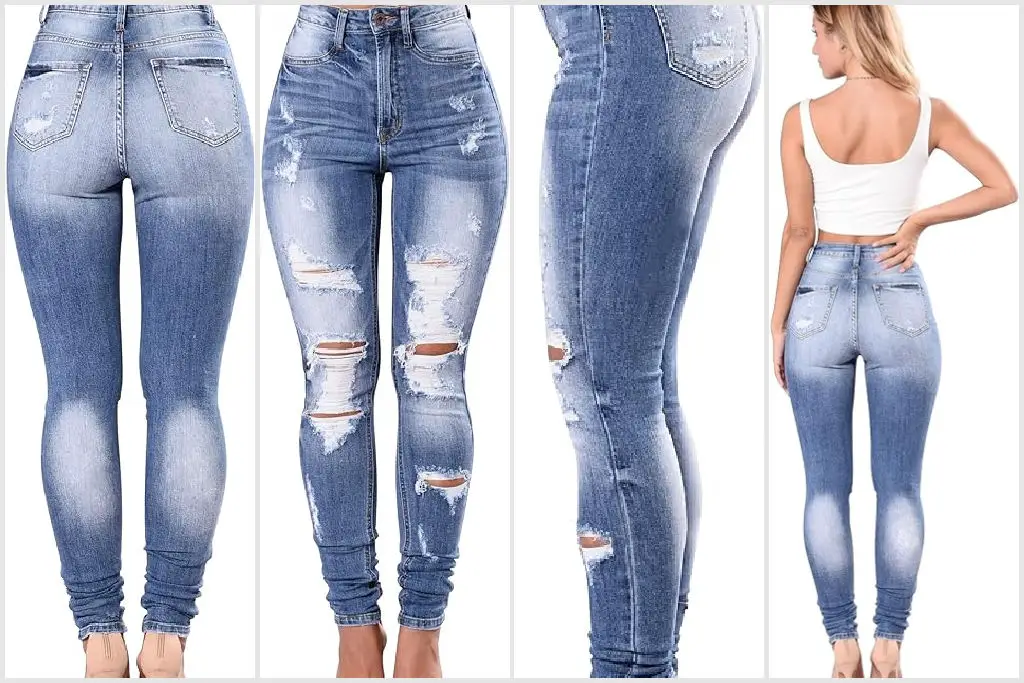 Jeans are comfortable, and practical, and can be dressed up with the right accessories. If you're headed to a tropical destination, pack a flowy maxi skirt or a pair of printed wide-leg pants to pair with your lace-up corset for a breezy, elegant look.
Comfortable Footwear
Your choice of footwear can make or break your evening attire. For a night out, pack a pair of stylish yet comfortable shoes.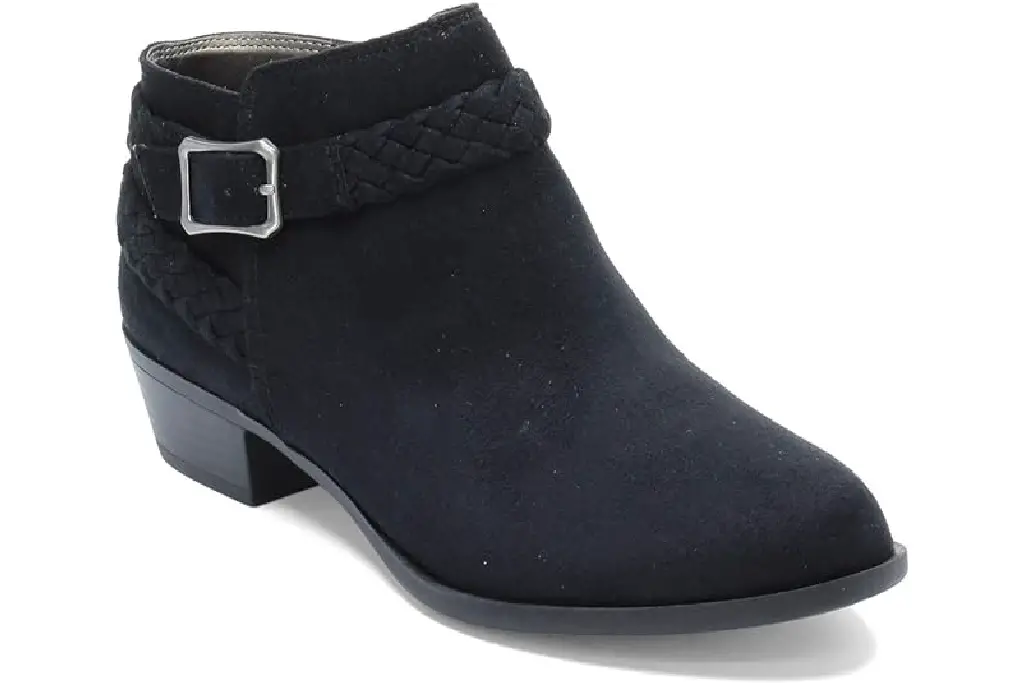 Ankle boots with a low heel are a great option, providing both fashion and support for those long walks or dances. If you prefer something more casual, slip-on sneakers with a touch of sparkle or metallic detailing can add a trendy flair to your outfit.
Accessorize Wisely
Accessories are your best friends when it comes to transforming a basic outfit into a stylish ensemble. Don't forget to pack statement earrings, a versatile necklace, and a few bangle bracelets.
These small additions can elevate your look effortlessly. Sunglasses are essential, both for style and sun protection. Consider a classic pair of oversized shades to complete your evening attire.
Compact Crossbody Bag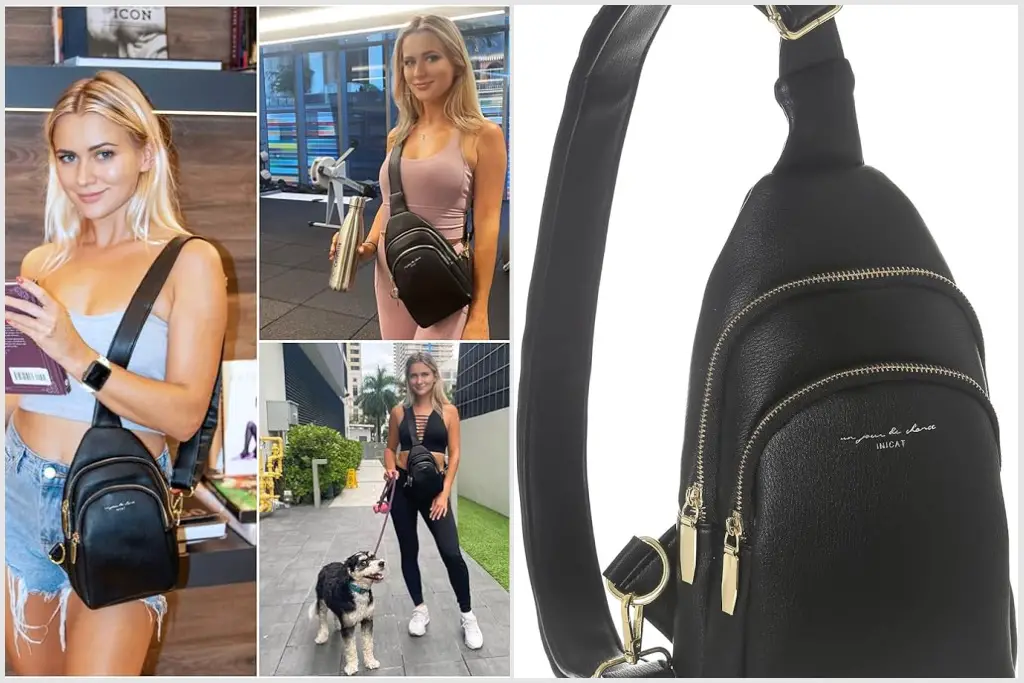 All cute backpacker outfits need practical accessories, and a compact crossbody bag is a must for evenings out. It keeps your essentials close at hand and adds a touch of style to your outfit. Look for one with multiple compartments to keep your phone, wallet, and travel documents organized.
Layering Pieces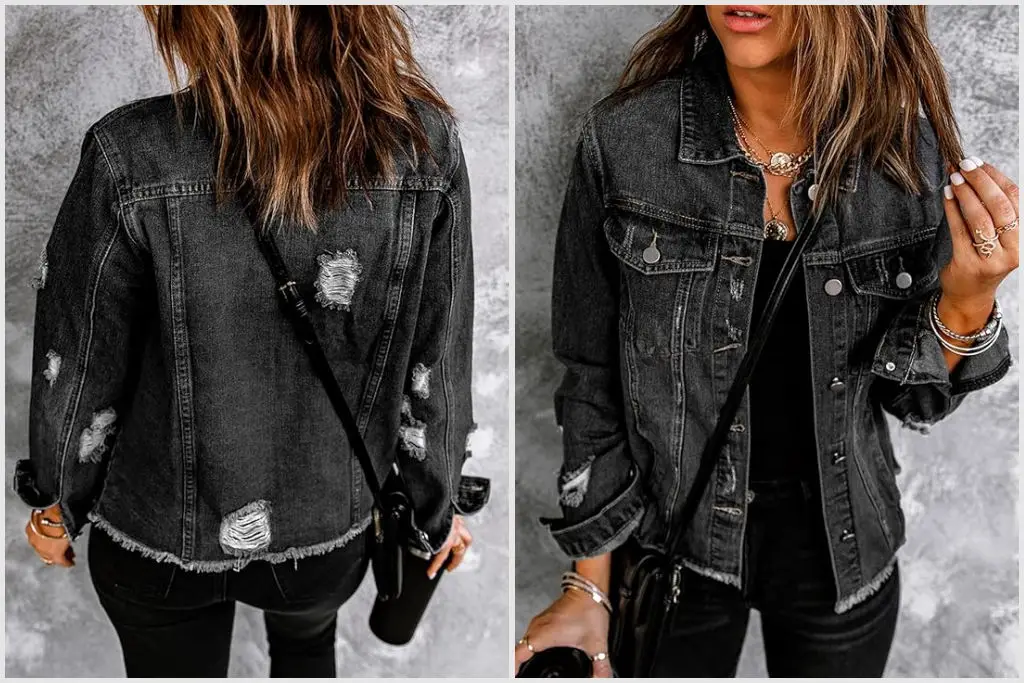 Evenings can get chilly, so don't forget to pack a lightweight jacket or cardigan that complements your lace-up corset top. A denim jacket or a kimono-style cardigan can add warmth without sacrificing style. Layering is not only practical but also a fashion-forward choice.
Versatile Dresses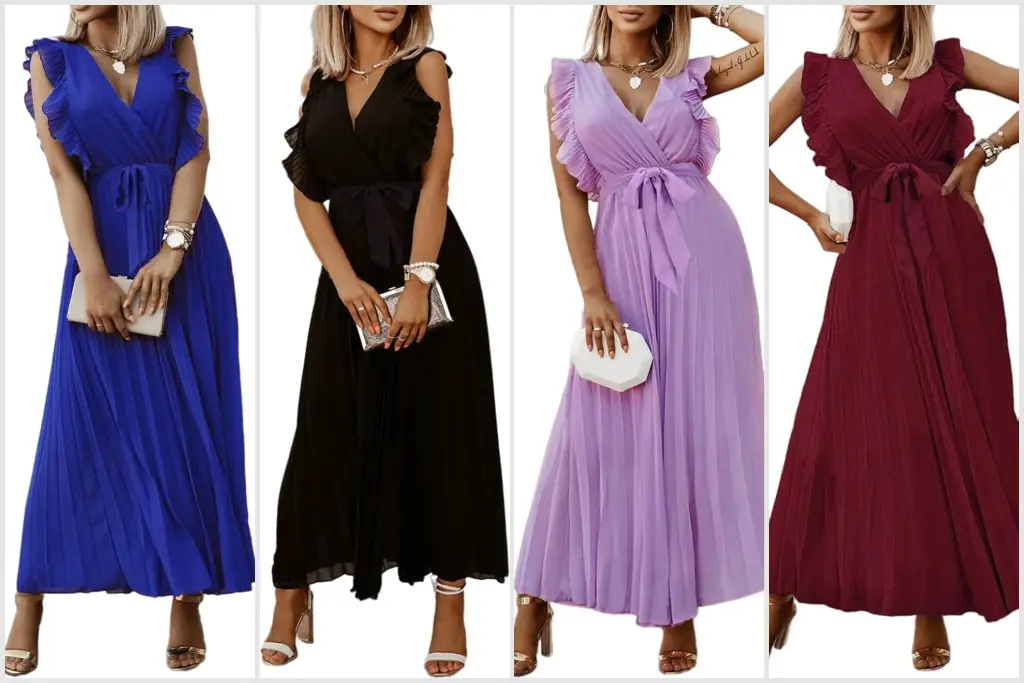 Consider packing a versatile dress that can be worn casually during the day and dressed up for the evening. A simple wrap dress or a maxi dress can be accessorized differently to suit various occasions. Throw on a denim jacket during the day, and swap it for a statement necklace and heels in the evening.
Grooming Essentials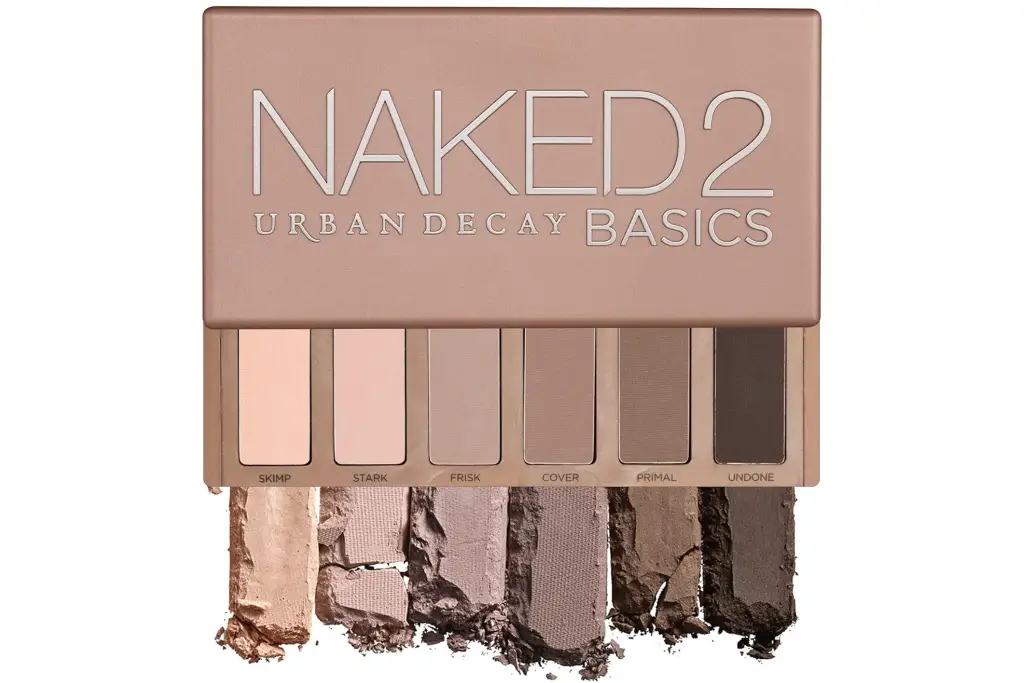 To complete your evening look, remember to bring your grooming essentials. Travel-sized makeup, a compact mirror, and a small hairbrush can help you freshen up before heading out. A red lipstick or a bold eyeshadow palette can add a touch of glamour to your makeup look.
Confidence is Key
While it's essential to pack the right clothing and accessories, the most important thing to remember is confidence. When you feel good about what you're wearing, it shows. Be yourself, embrace your unique style, and enjoy every moment of your backpacking adventure, whether you're exploring a new city or dancing the night away under the stars.
In conclusion, by incorporating a few cute backpacker outfits, you can have the best of both worlds – adventure during the day and style in the evening. The lace-up corset top is just one of the many options to consider when planning your evening attire.
By packing mix-and-match pieces, comfortable yet stylish footwear, and essential accessories, you'll be ready to shine no matter where your backpacking journey takes you. Don't forget to pack grooming essentials and, most importantly, confidence, to ensure you look and feel your best during your travels.
We Need Your Help
Did you find this article useful? If so, bookmark it and when you're planning your next vacation click on any of the links below before finalizing reservations. You'll get the best price, we'll earn a small commission, and you'll help support future articles.
Thank you!
TRAVEL TIPS
🏘️ Book Your Accommodation
We use Tripadvisor and Priceline's Express Deals to compare prices and reviews in advance and check availability
✈️ Book Your Flight in Advance
To find the cheapest flight options, you can use WayAway and Skyscanner to find the most suitable choice for you
🚗 Reserve Your Rental Car
Use DiscoverCars and Skyscanner to compare prices and view the largest selection of vehicles