The cosmopolitan capital of Spain's region of Catalonia, Barcelona, is a city rich in history and vibrant culture. Besides being famous for its legendary football team and delicious seafood, it is also home to a number of interesting museums and exhibitions.
These museums in Barcelona welcome thousands of visitors every year who are interested in learning about the local architecture, art, and science. If you are planning a trip to Barcelona, it would be a crime to leave without visiting at least one of these attractions! So, here are our select must-visit museums in Barcelona that you will not want to miss.
Casa Batlló
Begin your cultural exploration with Casa Batlló, an architectural masterpiece in the heart of Barcelona. It is designed by Antoni Gaudí, who is known for a range of local architectural marvels, including the church of the Sagrada Família and La Pedrera-Casa Milà.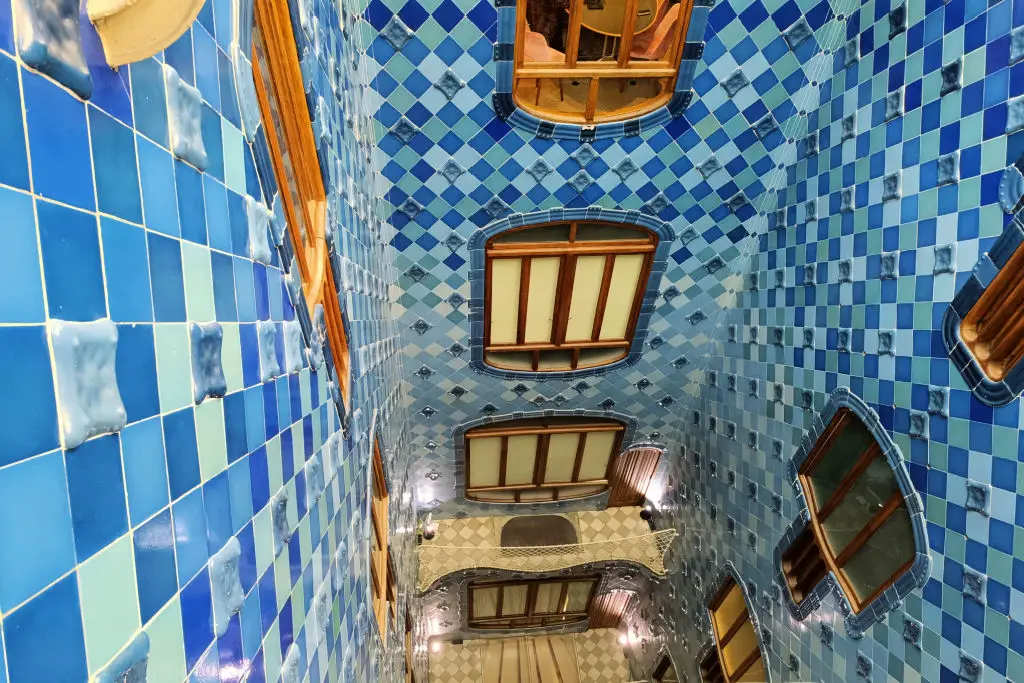 The Casa Batlló building, however, isn't merely a structure; it's a sensory experience that delves deep into the creative mind of its architect. The façade is inspired by natural elements and Catalan mythology, resembling a dragon's scales crafted from ceramic tiles and a spine of balconies.
The museum has gained international curiosity, as it has notably won the award for the best international exhibition of 2022. What sets it apart is its state-of-the-art immersive experience.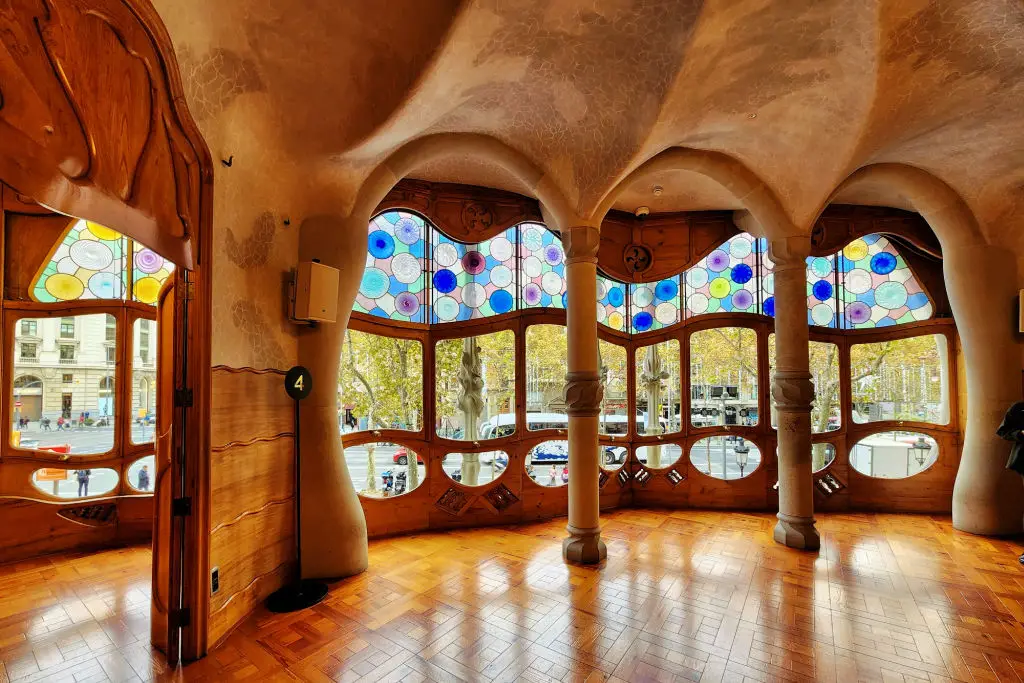 Through meticulous restoration combined with technological innovations, Casa Batlló allows visitors to step right into Gaudí's world. Features such as immersive rooms allow you to explore the architectural genius in-depth, while the AR (Augmented Reality) tablets provide an interactive experience. Audiovisual productions further enhance this fascinating visit, making it a mandatory stop for anyone who wishes to grasp the history behind Barcelona's architectural heritage.
Museu Picasso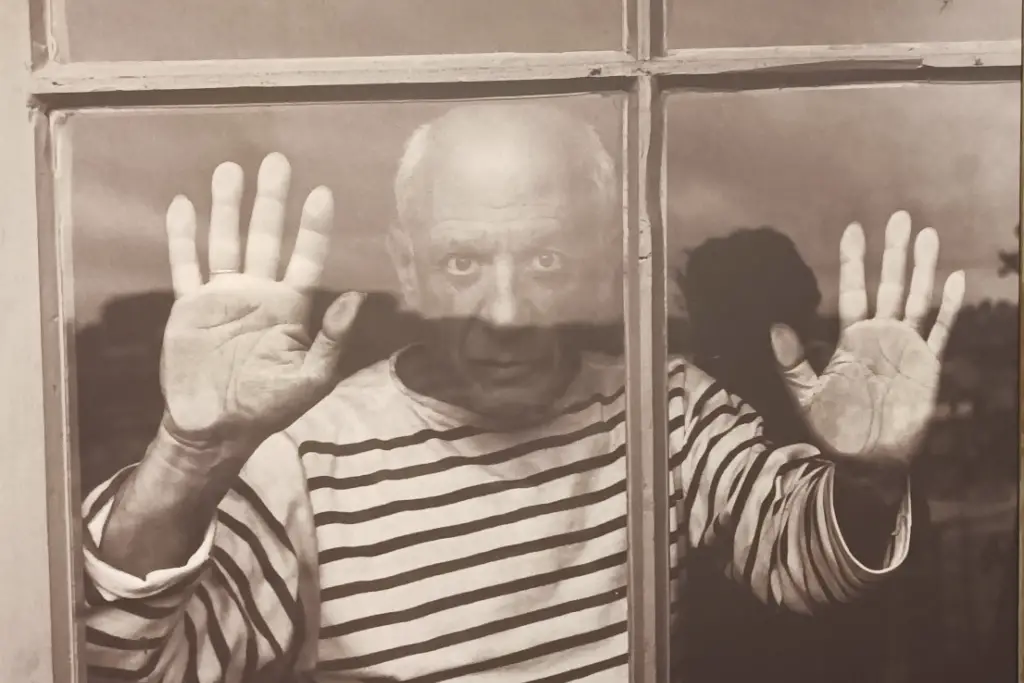 Situated in the Gothic Quarter, the Museu Picasso offers an intimate look into the early years of the world-famous painter and sculptor, Pablo Picasso. This museum is unique because it holds one of the most comprehensive collections of Picasso's early works, with a total of over 4,000 pieces. The setting itself makes the experience worthwhile, as the museum is located within five adjoining medieval palaces, each also rich in history.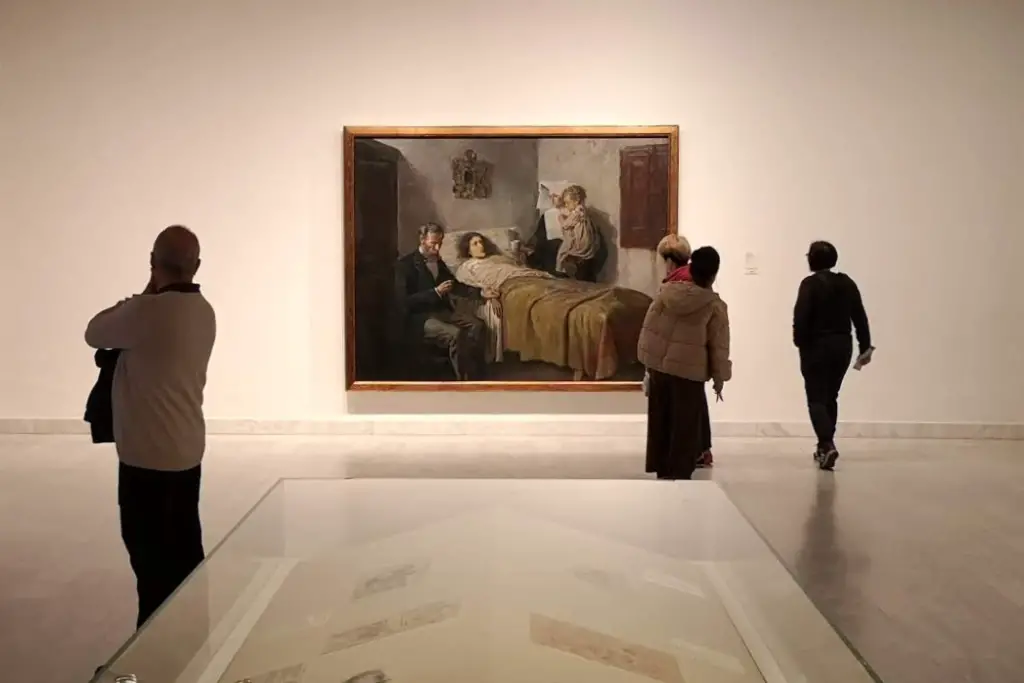 As you navigate the labyrinth-like halls, you will notice that the collection is arranged chronologically, providing a clear progression of Picasso's evolving style and techniques throughout his life. The "Las Meninas" series, a set of 58 paintings reinterpreting Velázquez's original masterpiece, serves as a highlight and offers a deep insight into Picasso's interpretative genius. Comprehensive guided tours and temporary exhibitions are also available in the museum, making the Museu Picasso not just a visual enjoyment but an educational journey into the life of one of the most celebrated artists in history.
Fundació Joan Miró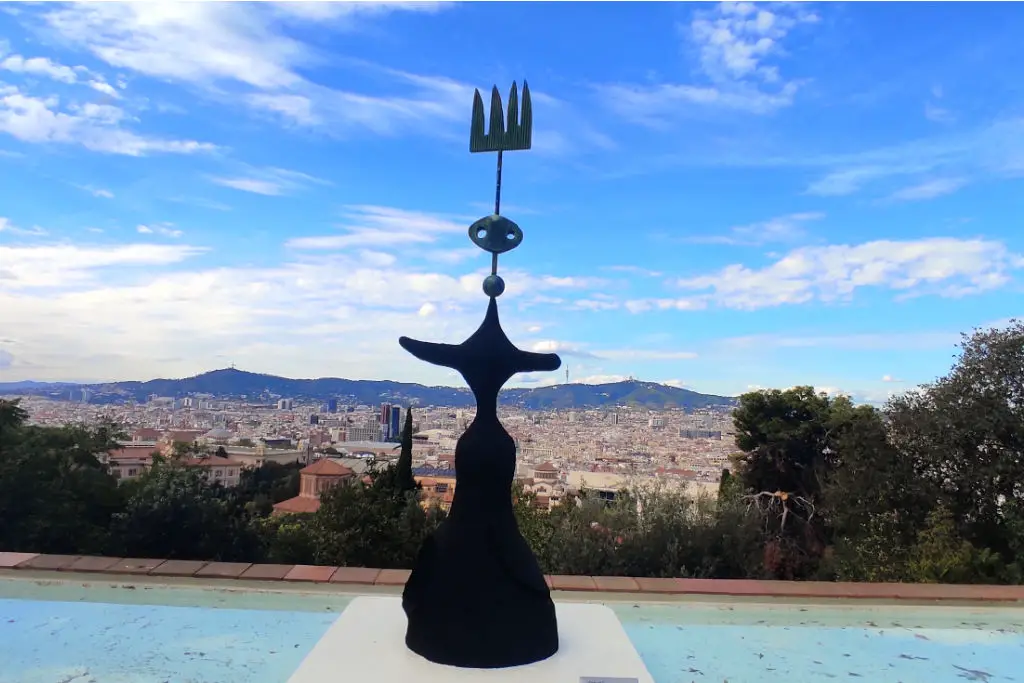 Located at the top of Montjuïc Hill, Fundació Joan Miró is not just a museum but a temple of Surrealist art. Designed by Josep Lluís Sert, a close friend of Joan Miró, the building itself is an architectural marvel. Beyond Miró's striking paintings and sculptures, the museum has a collection of paintings and drawings, accounting for over 10,000 pieces in total.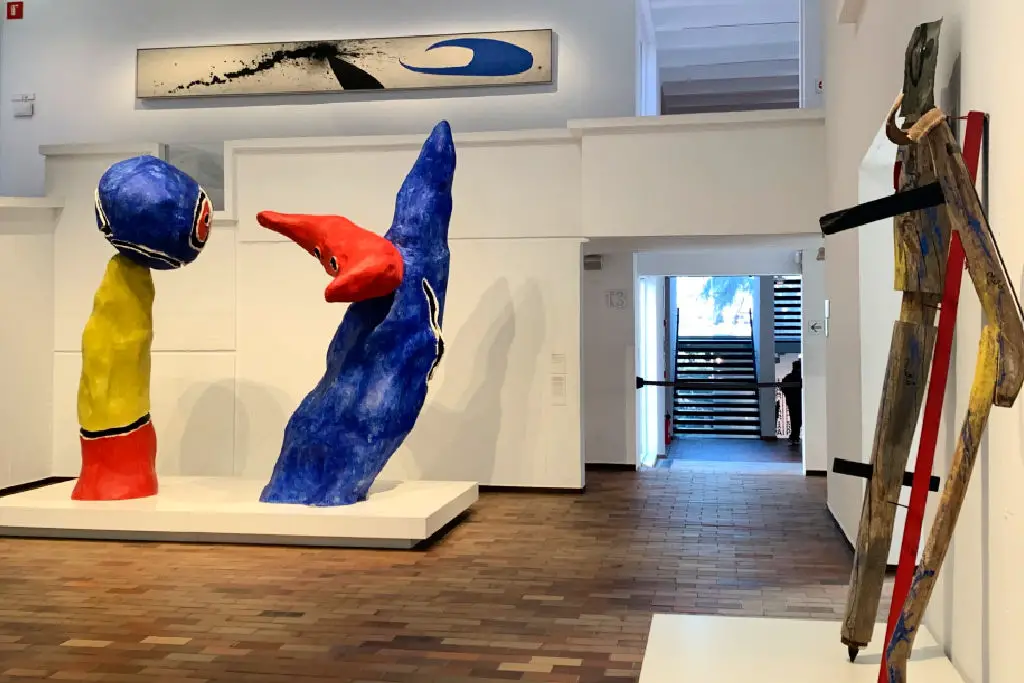 What makes this museum particularly captivating is its commitment to contemporary art. Fundació Joan Miró regularly features exhibitions from emerging artists and hosts avant-garde performances. The Espai 13, a smaller exhibition space within the museum, is specifically dedicated to younger artists and experimental art forms, which makes Fundació Joan Miró a great spot to find up-and-coming artists.
CosmoCaixa
For those who are more interested in science than art, CosmoCaixa is the place to be. Located in Barcelona's uptown area, this museum provides a unique approach to natural sciences. One of its most spectacular features is the Flooded Forest, a 1,000-square-metre reproduction of an Amazonian rainforest ecosystem. It houses over 100 living species and offers an immersive experience that brings the environment to life.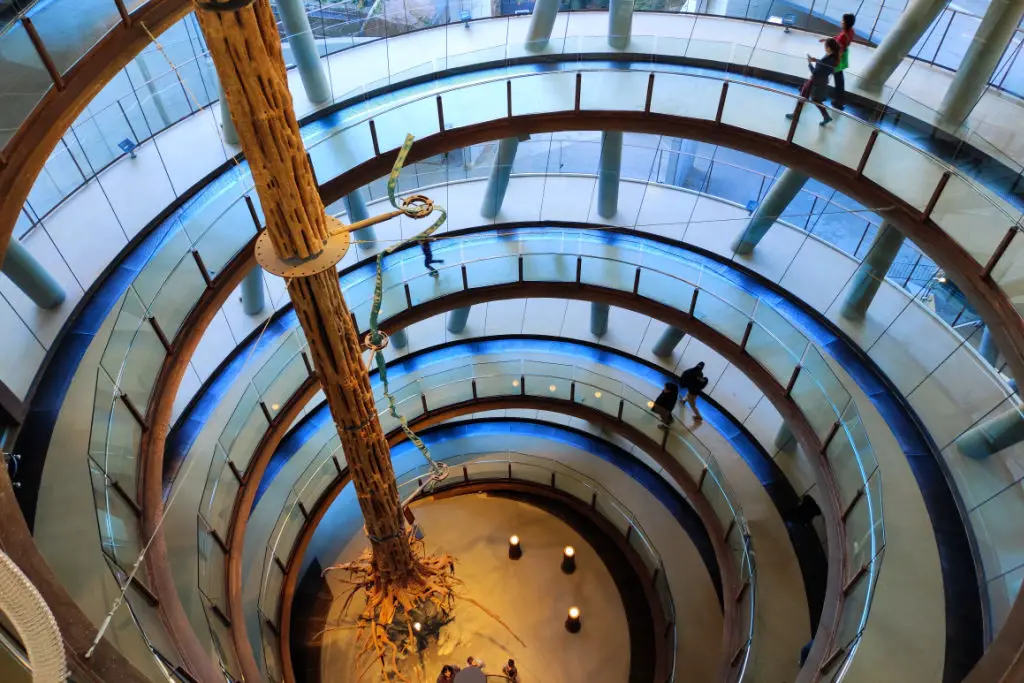 Also, CosmoCaixa prides itself on its Planetarium. This is where celestial shows provide a sensory experience and insights into the intricacies of our vast universe. Moreover, several interactive exhibits can be found here, ranging from physics and chemistry to natural history. As a result, it makes science approachable and engaging for people of all ages.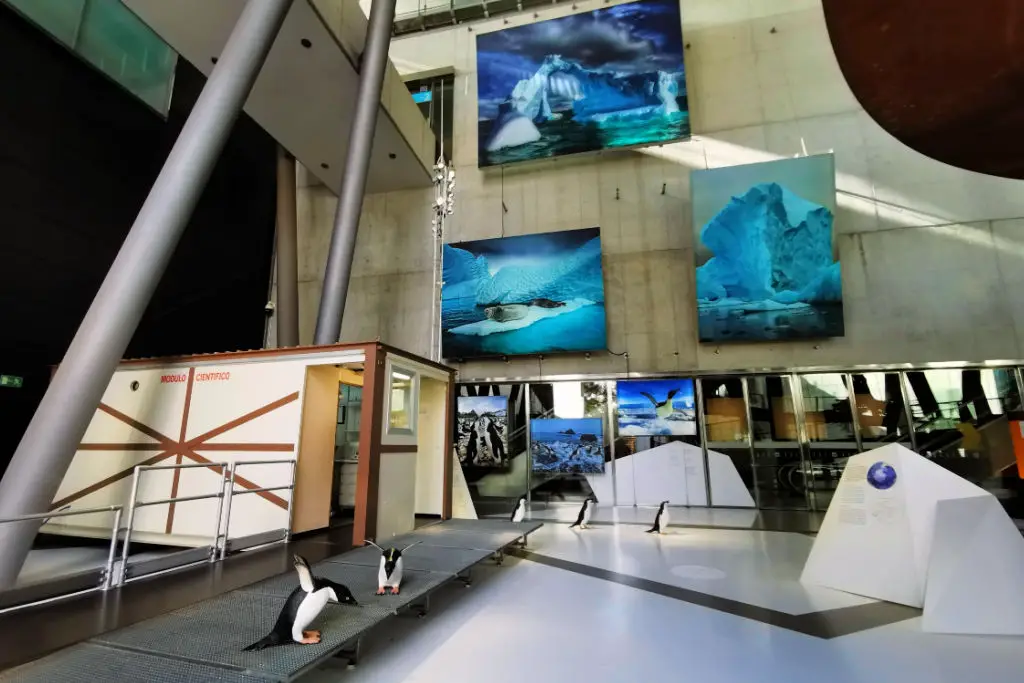 The exhibits don't just aim to amaze the visitors but also educate them. CosmoCaixa regularly hosts interesting talks and workshops that encourage critical thinking on a variety of topics. The museum has even integrated Tactile Astronomy technology, making it accessible for visually impaired visitors too.
Barcelona's Rich Cultural Background
Museums in Barcelona are a testament to the city's rich cultural background. Without a doubt, they offer much more than a passive viewing experience. Furthermore, they actively engage every visitor in interactive and educational journeys, whether it's about art, history, or science.
Casa Batlló, Museu Picasso, Fundació Joan Miró, and CosmoCaixa are essential visits for tourists. Especially for those who desire to immerse themselves in Catalan culture. Of course, there are many other tourist attractions and architectural wonders to see while in Barcelona if the above museums are not enough.
We Need Your Help
Did you find this article useful? If so, bookmark it and when you're planning your next vacation click on any of the links below before finalizing reservations. You'll get the best price, we'll earn a small commission, and you'll help support future articles.
Thank you!
TRAVEL TIPS
🏘️ Book Your Accommodation
We use Tripadvisor and Priceline's Express Deals to compare prices and reviews in advance and check availability
✈️ Book Your Flight in Advance
To find the cheapest flight options, you can use WayAway and Skyscanner to find the most suitable choice for you
🚗 Reserve Your Rental Car
Use DiscoverCars and Skyscanner to compare prices and view the largest selection of vehicles