Selecting the perfect shoes to travel can seem like an endless adventure in itself. Most cities, especially in Europe, are meant to be explored on foot. If you focus too much on the current fashion trends your trip could be shortened or even ruined from sore feet.
Luckily many amazing travel shoes are specially designed to offer the perfect mix of style and comfort—allowing you to get where you need to be with perfect peace of mind.
Amazing Shoes to Travel With
Whether you're headed on safari in Africa or to Europe to explore a UNESCO World Heritage Site, below are eight amazing shoes to travel with on your next vacation.
1. UIN Slip-on Travel Shoes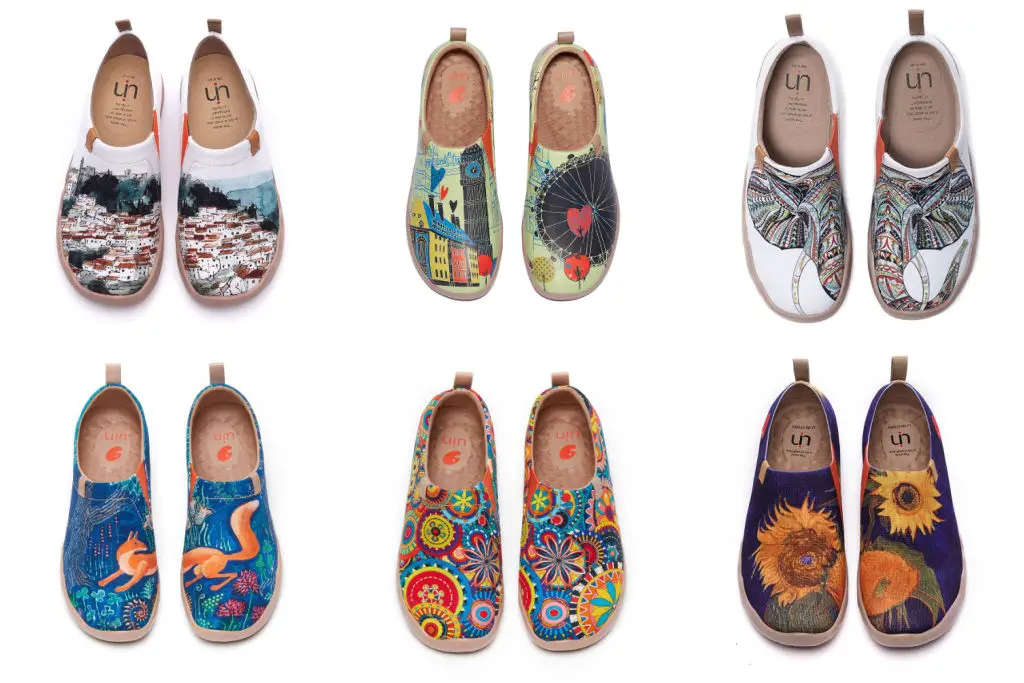 As a newcomer to the travel scene, UIN offers some of the most beautiful and comfortable shoes to travel on the market today. UIN designed its European-inspired footwear to be breathable, light, stylish, and machine washable. Some travelers describe wearing the shoes as walking on a cloud. Travelers love these brightly colored shoes, perfect for that pop of color for Instagram. Shop all of the available Art Travel Shoe design options, with inspiration from countries all around the globe including Spain, Japan, Greece, and Egypt.
2. Ugg Sammy Sneaker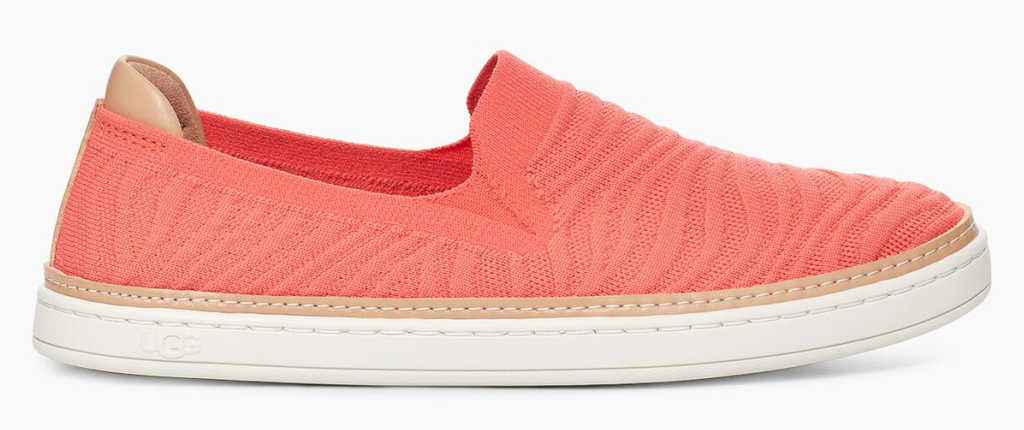 Surprisingly soft and comfortable, the Sammy Sneaker is the perfect shoe for a long plane ride or train travel day. This shoe's design is fitted, meant to feel molded to the foot, and thus works well for people with narrow feet. The non-stick rubber sole is great on wet, slippery pavement. The shoe comes in a variety of neutral colors and pairs well with any outfit.
5. Converse Chuck Taylor All-Star Madison Low Top Sneaker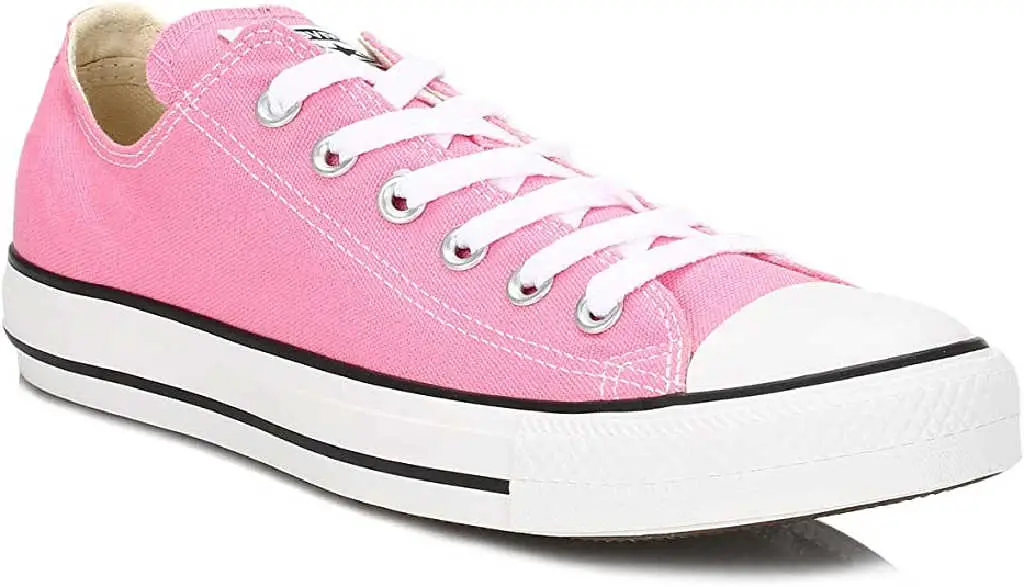 An adorable take on the iconic Chuck Taylor, the Women's Converse Chuck Taylor All-Star Madison Ox Casual shoe delivers feminine style in a comfy package. Furthermore, canvas dresses the upper, while the low-profile rubber sole brings comfort to every step.
6. Toms Classics

With more cushioning than ever, the new and
improved Toms Classics
are a must-have. Moreover, they feature a linen upper, and the easy slip-on style goes with almost everything in your closet.
Linen upper
Rope sole
Elastic gore for easy fit
New molded footbed for increased cushioning
7. Adidas Stan Smith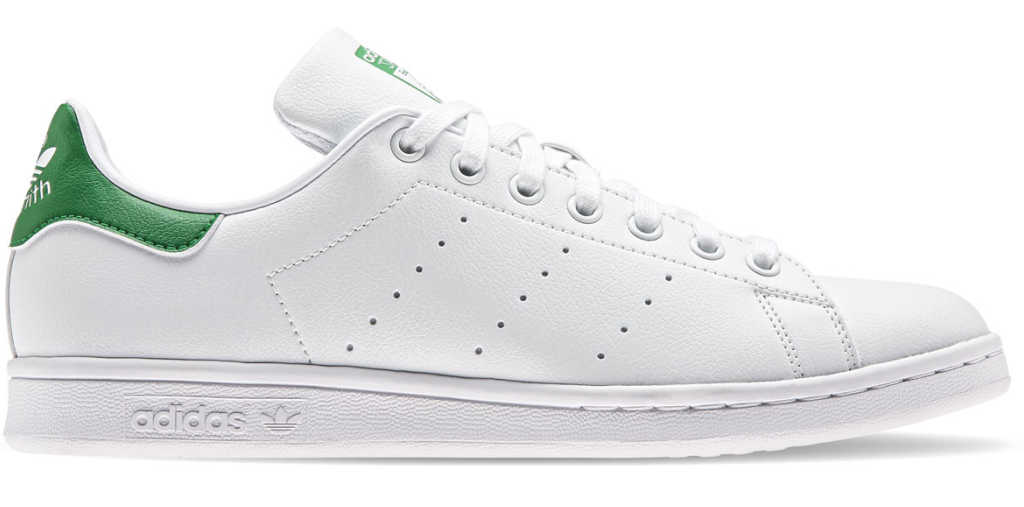 Back in the day, Stan Smith won big on the tennis court. As a result, the shoe that bears his name has been winning on the streets ever since. Top to bottom, these shoes capture the essential style of the 1972 original, with the artful leather build, low-profile cup sole, and clean trim that have always been its hallmark.
8. Forsake Patch Waterproof Premium Leather Hiking Boot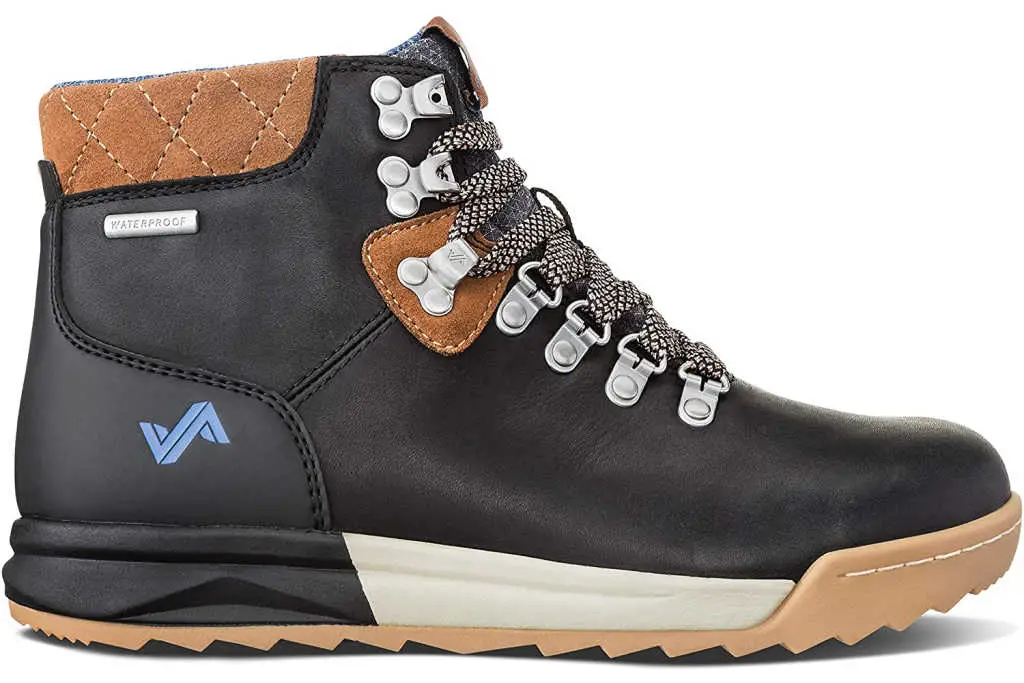 Premium waterproof leathers, rugged craftsmanship, molded EVA soles, and Peak-to-Pavement traction makes the Forsake Patch Hiking Boot stand out from other hiking boots available on the market. Also, described by Forsake as a sneaker boot, this line offers a perfect blend of femininity and durability. Finally, footwear like this is designed to explore Scotland's trails by day and be comfortable crawling the pubs at night.