It's no secret that Croatia is one of our favorite countries in the world. We always encourage family, friends, and followers to come see why we love this country so much, and to learn first-hand why we continue to return time and time again. This handy guide is a great summary of everything you need to know before visiting. Consider using this beautiful, informative graphic as a reference as you begin to plan your Croatian holiday. It offers a great summary of valuable tourist information.

This guide was originally produced by the Travel Department who specializes in Croatia holidays from Ireland.
---
Looking for an ultimate guide to Croatia? It's no secret that Croatia has been our all-time favorite country to explore on our world-wide travels. After living here for a few years, we've connected with great local people and many reputable companies.  To help plan your holiday, we developed an ultimate travel guide to Croatia. Our goal is to create a one-stop reference for all the top experiences to be found in the country.
Island Hopping From Split Croatia
No trip to Croatia is complete without visiting some of the hidden gems and beautiful destinations that lie beyond the mainland. Ask many locals where their favorite destinations are in their home country, and they point to the beautiful islands that lie off the coast. We reached out to Split Daily Tours to help us organize a trip that would be worthy enough to celebrate our 11th wedding anniversary.
Small Ship Cruising Along the Adriatic Coast
We cruise under bright blue Mediterranean skies with a dramatic mountain backdrop. October in Croatia means the weather is sunny, yet there's a slight crisp to the fall air. With the region's popularity, touristy crowds can still be found in the Old Towns and cities. But from up here, we have Croatia all to ourselves.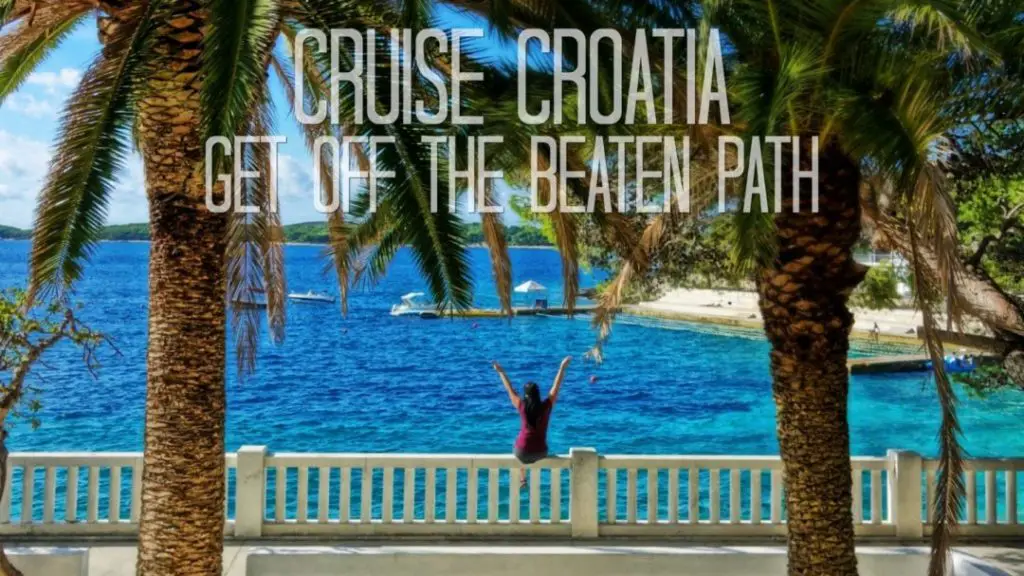 Mljet National Park | Croatia
Mljet National Park is located about 30 miles from Dubrovnik, Croatia in the Adriatic Sea. The park covers the entire northwest portion of Mljet Island. Of all of the Adriatic islands, Mljet is one of the most fascinating. It is one of Croatia's greenest islands and is renowned for having two seasons of spring each year, as new flowers begin to grow even in the fall.