After nine days of walking the West Highland Way, we crossed the finish line yesterday. Now, as I sit on a bus that is taking us backward through our 100-mile journey, I still am amazed by the passing scenery (and how far we walked!). Very much under the radar, Scotland has been a hidden gem in our travels.  Walking the West Highland Way will change your life, so get planning!
Walking the West Highland Way | Everything You Need to Know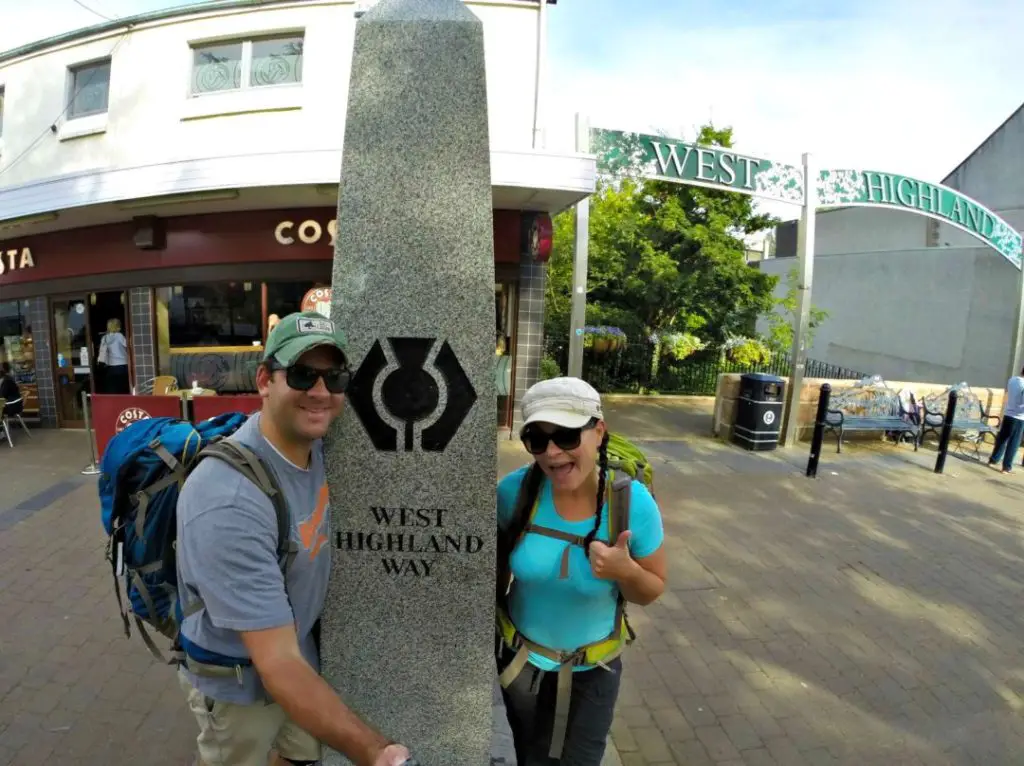 Scotland was never on our initial planned RTW route. We had never even heard of The West Highland Way until I was researching another long-distance walk, called The Hadrian's Wall hike. However, the more I researched Scotland, the more intrigued I became. And with Harry's encouragement, we agreed it was time for a big adventure and together we worked to piece our trip.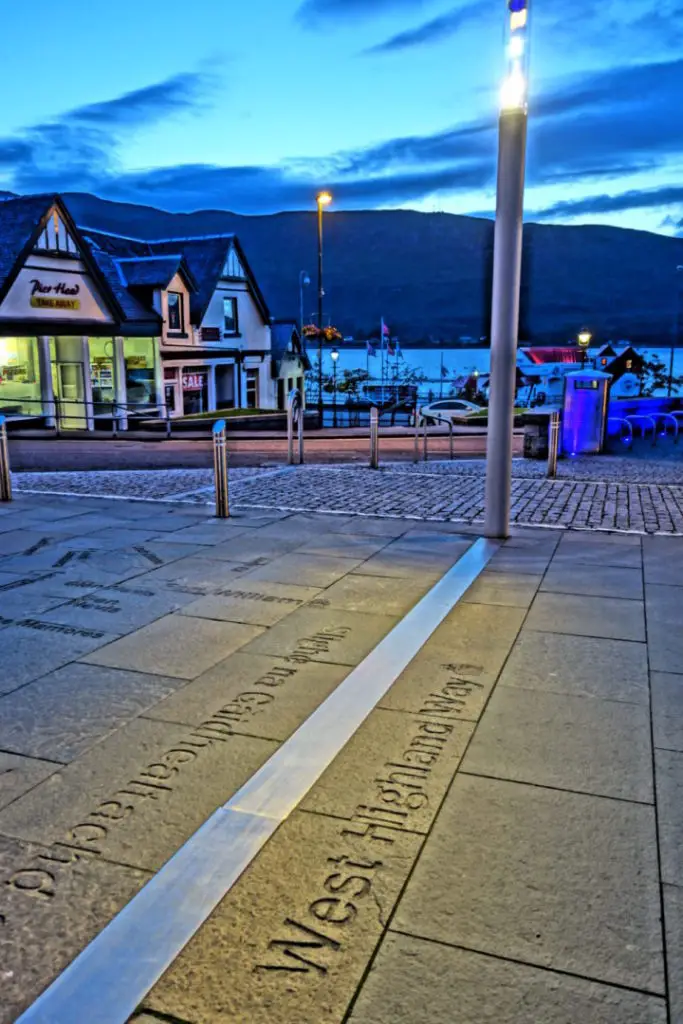 We used the official WHW website to plan our 9-day hiking adventure. Most hikers complete the hike in 5-7 days, we took it slowly and completed it in nine. The website is so comprehensive that all the information you need is there to plan your trek.
West Highland Way Tips and Tricks
The following are some tips and tricks that will make your adventure a little easier…and of course, more budget-friendly!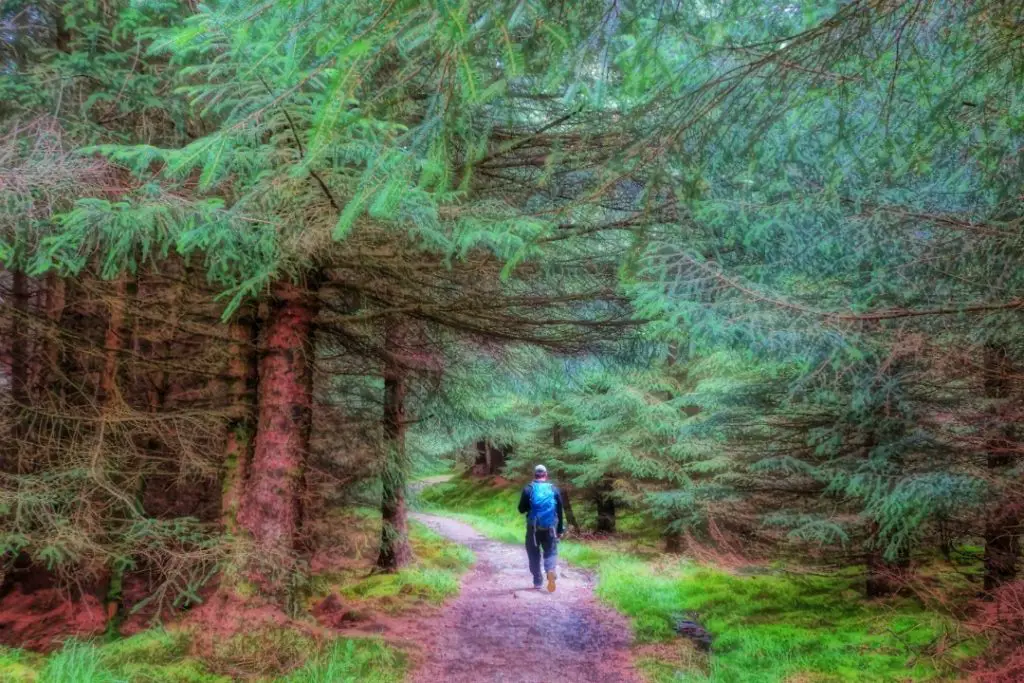 If you are hiking during the high season months, book your accommodations as soon as possible. There are only a certain number of beds and rooms at each stop. If you wait, you may end up staying at non-preferred accommodation, a more expensive hotel, or there may be no availability. If you do run into that situation, you may need to walk to the next available accommodation (which may be far) or stay two nights at the same place until availability opens up at the next stop.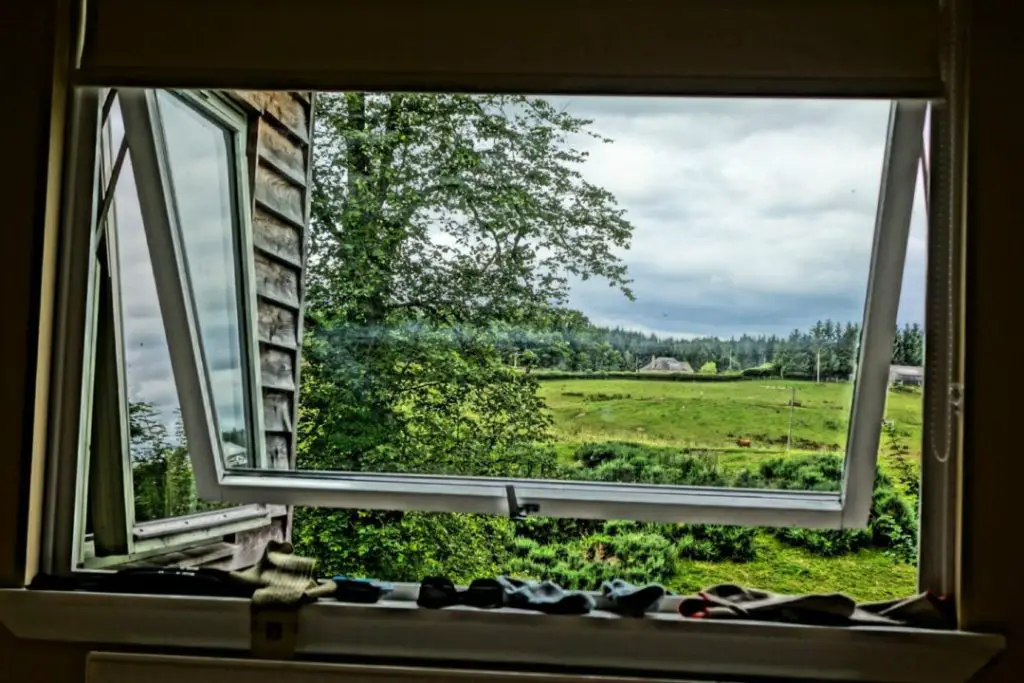 Vaseline, medical tape/duct tape, Ibuprofen, and cotton pads were a lifesaver for our tired feet. Shops along the way do have these items but at a jacked-up price. Stock up in advance. You'll need it.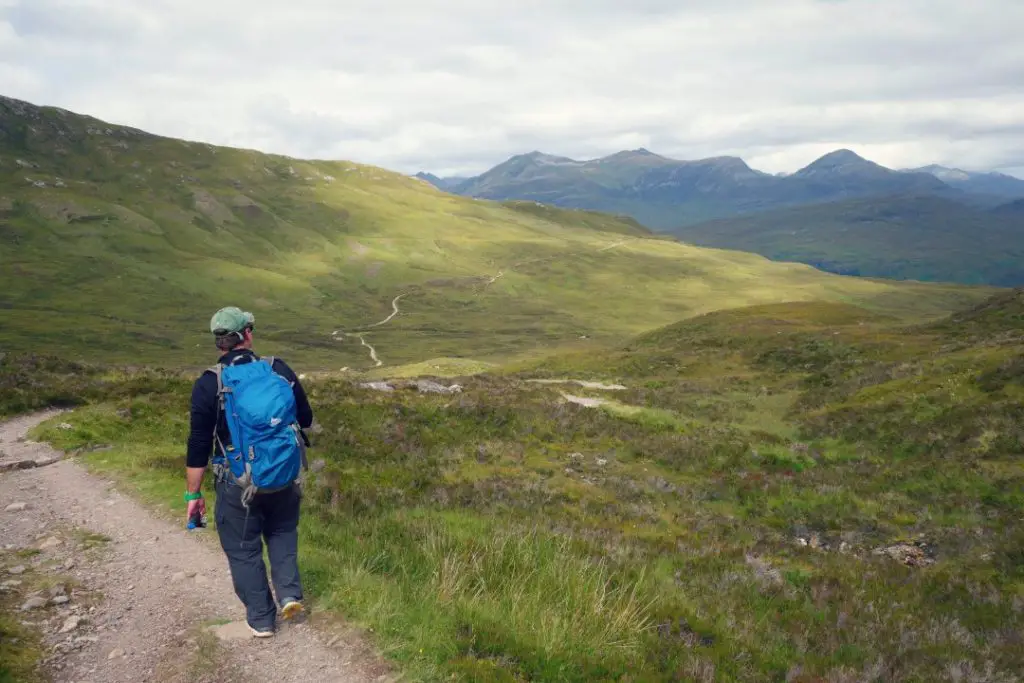 If you have sensitive knees, bring hiking poles or use knee supports. On many stages, the knees take a beating. Our knee bands and Ibuprofen kept us from having any significant pain.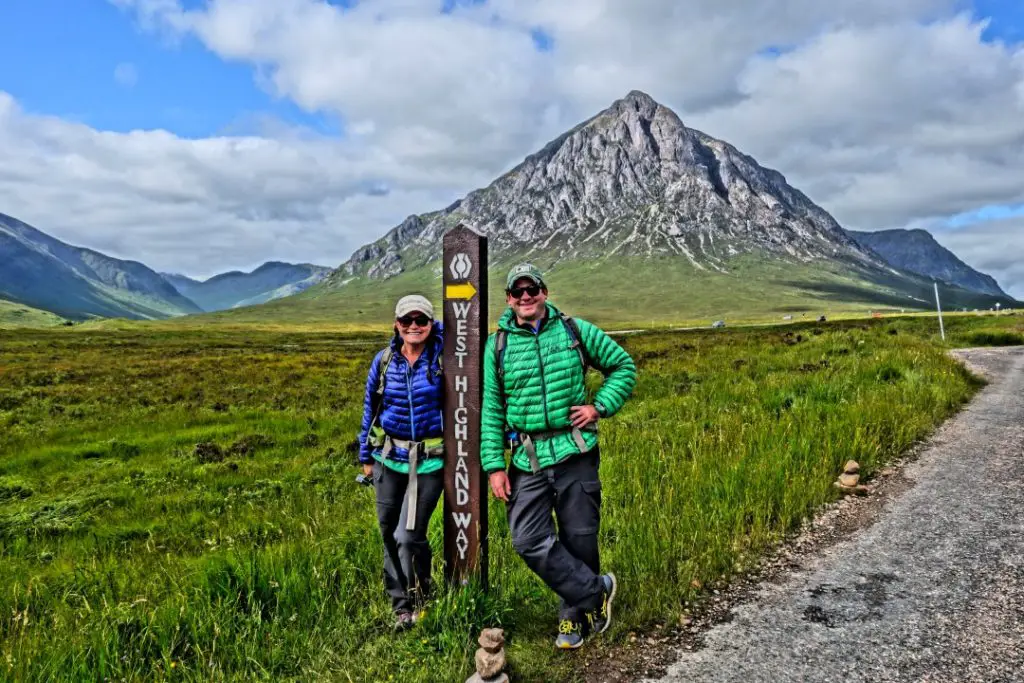 Luggage Transport Services
A great bonus for this hike is that there are companies that will transport your baggage each day to your accommodation. There is no maximum number of days as long as they are typical accommodation stops along the way. That way, you can only travel with your day pack and valuables.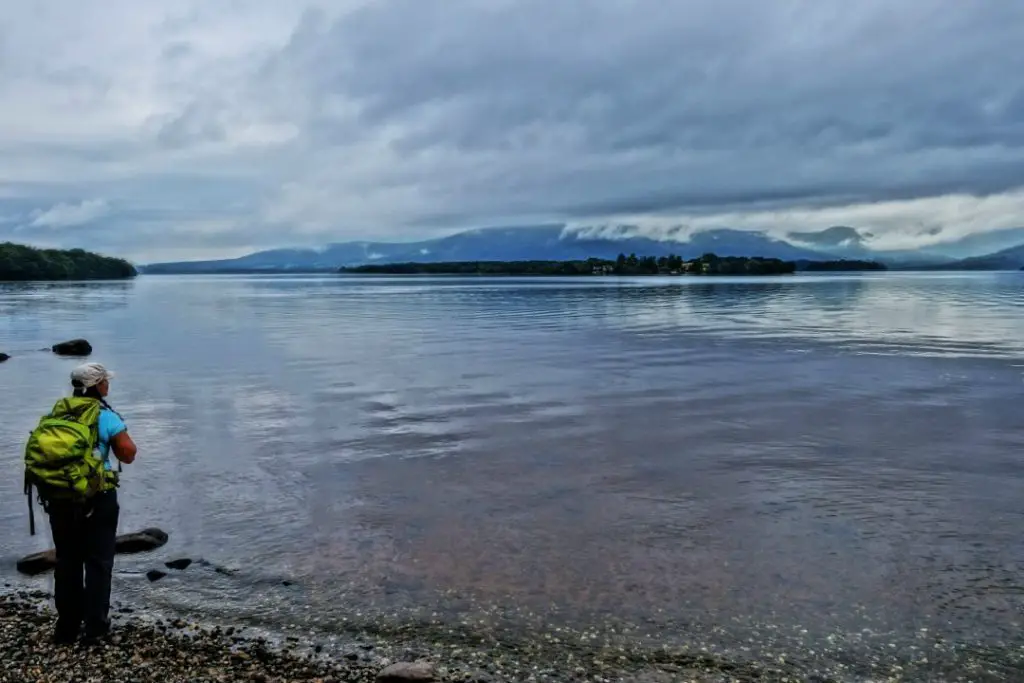 We used Ginger Routes, as they were $5.00 cheaper than the competition. Using our main backpacks as day packs, we stored all our luggage in ONE large backpack airport cover bag so we were only charged for one bag transfer. We knew we surpassed the weight restriction, but because we could lift our bag it seemed manageable. So using the USD 60 service, were able to travel light and avoid worrying about our extra gear.

Take note that some accommodations are not directly on the trail. For example, we reached the sign for the Arduli Hotel but were unaware that we had to take a USD 12.00 (each way) ferry to cross the lake to reach our accommodation for the night. No one ever told us that crossing the lake was the only way to get there. We also loved our stay at the SYHA Crianlarich Youth Hostel, but we had to hike another mile to reach the building and then walk another mile in the morning to resume the hike.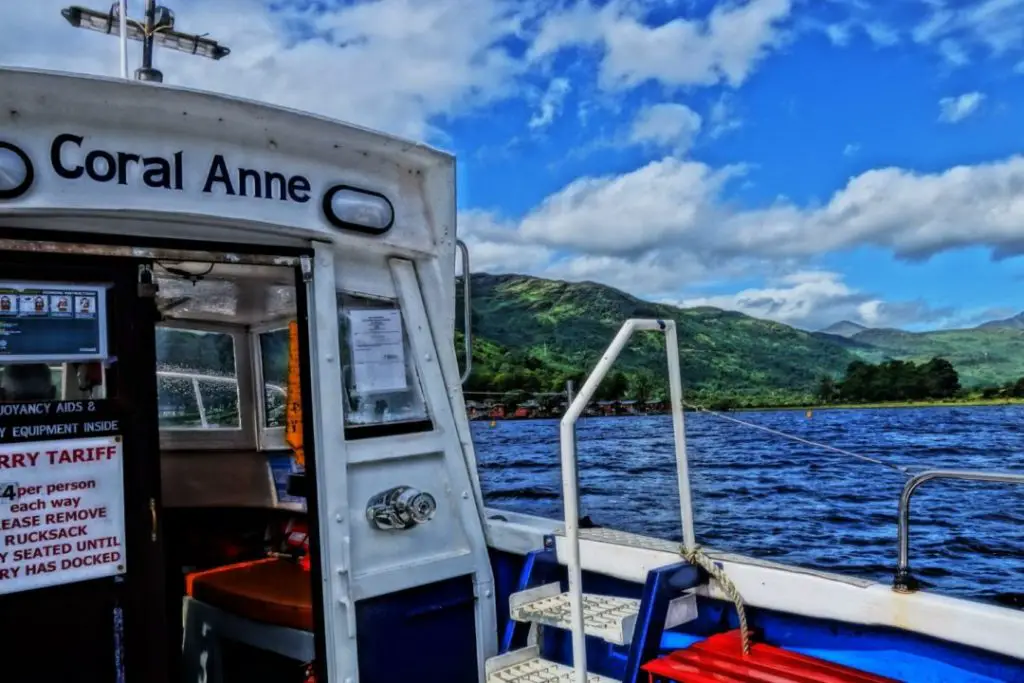 Have You Heard About the Midges
Oh, the midges. We almost made our way through without any encounters. Unfortunately on our last day, on one of the steepest climbs, we were attacked. That day it was classic midge weather – warm with no breeze to keep them away.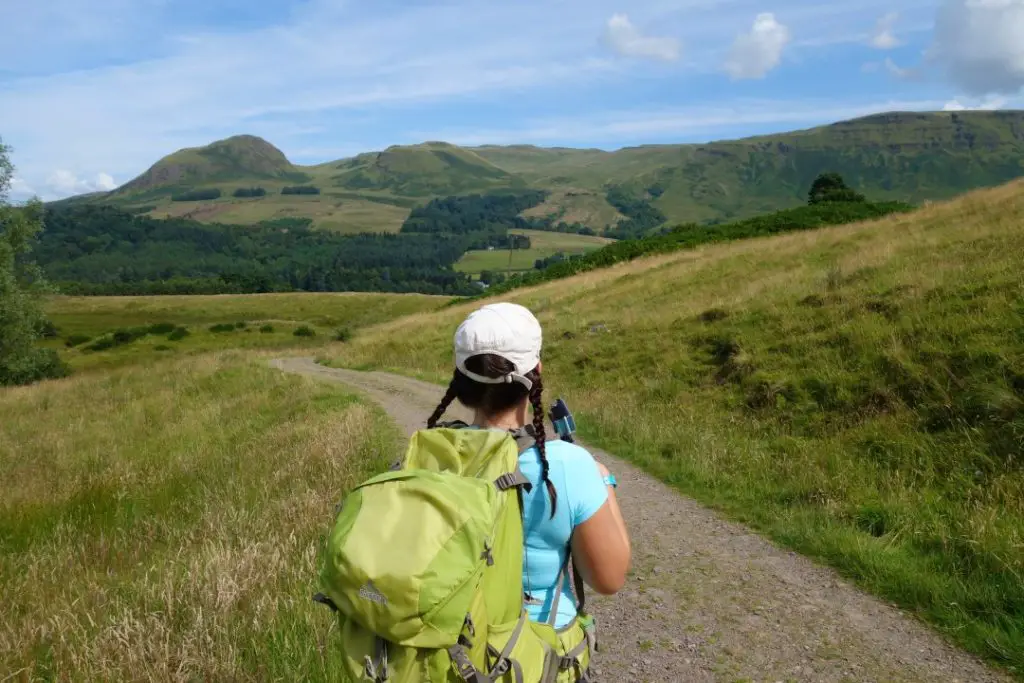 The thing is, no matter how much bug spray you put on and regardless of what brand if they're out, you're going to be swarmed. The only thing our thick, costly lotion did was cause us to wear a sticky coating of dead midge carcasses smashed all over our arms and face. If you're trying to avoid them, the only thing to do is to cover up and wear a netted face mask.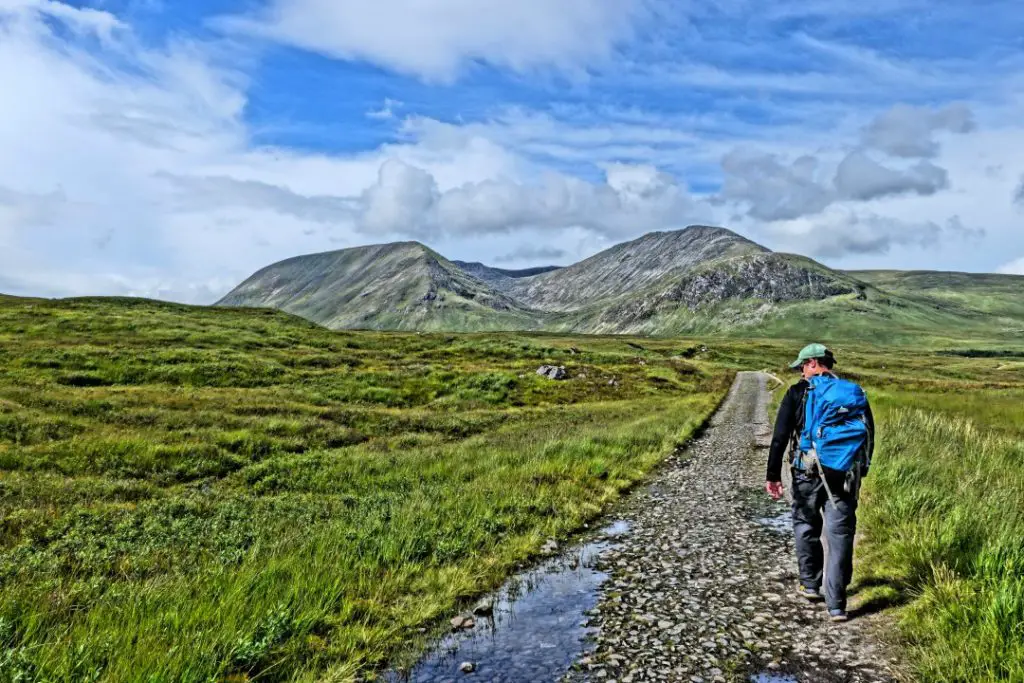 Where to Do Laundry Along the West Highland Way?
Because I am a fanatic about laundry and we were going to be hiking for 9 days, I was concerned about how I was going to get our muddy clothes washed. Many of our accommodations (surprisingly) did not offer laundry services. The  Inversnaid Bunkhouse only had a smelly, damp drying room and laundry costs £5.00, the SYHA Youth Hostel told me laundry was unavailable because they had too much to do, and the B&B's didn't even offer it.
We were lucky because, after our muddiest day of hiking, I learned that the Arduli Hotel is connected to a holiday park with washers and dryers! I was able to wash and properly dry our clothes for under £5.00 in the middle of our hike.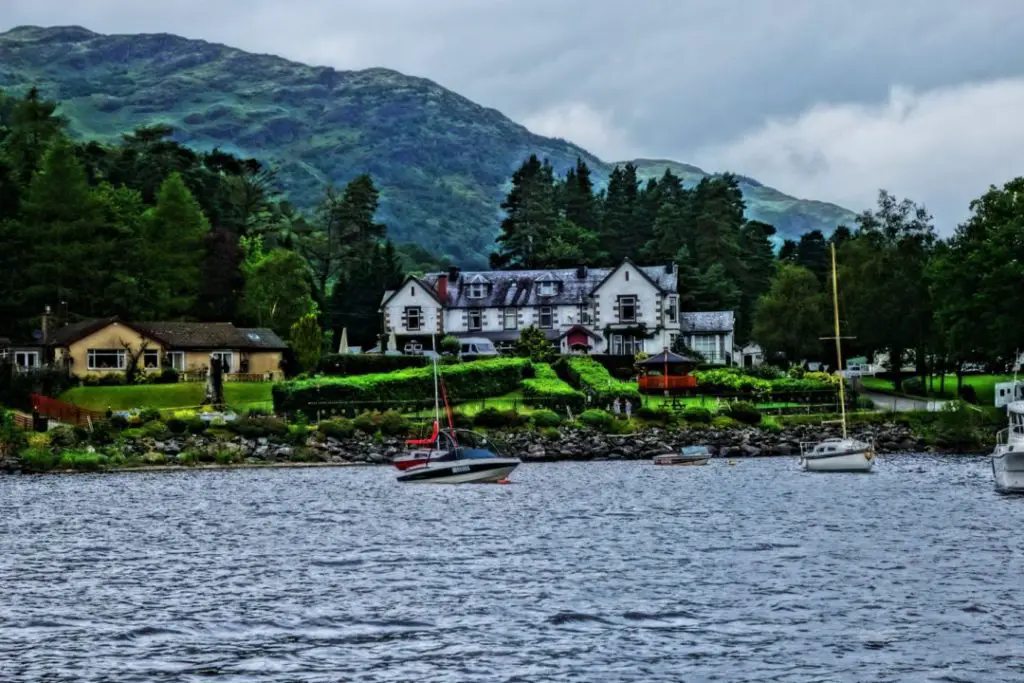 Some of Our Favorite Photos
Below is a compilation of our favorite photos taken on the West Highland Way. We highly recommend this hike, especially for non-campers, and are currently scouring the internet in search of a similar experience. If anyone has had any great hiking suggestions, we would love to hear about them! Happy trails!
---
"It had nothing to do with gear or footwear or the backpacking fads or philosophies of any particular era or even with getting from point A to point B. It had to do with how it felt to be in the wild. With what it was like to walk for miles with no reason other than to witness the accumulation of trees and meadows, mountains and deserts, streams and rocks, rivers and grasses, sunrises and sunsets. The experience was powerful and fundamental. It seemed to me that it had always felt like this to be a human in the wild, and as long as the wild existed it would always feel this way."
― Cheryl Strayed, Wild: From Lost to Found on the Pacific Crest Trail
Have you walked the West Highland Way? Share your experience and feedback in the comments section below