It's actually quite easy to buy a shipping container. You can easily sell, build, rent, and buy containers from Container Addict. If you're just starting on the road to researching your first shipping container purchase, you may wonder if you have somehow ended up in a strange new world where they speak only in acronyms. ISO, BIC NPSA, CWO, WWT, AS-IS. In the shipping container industry, these all make perfect sense and are essential terminology. However, for you and me, it can make buying a shipping container a confusing affair as you try to work out what these mean and which ones are important.
Demystifying the Terms to Help you Buy a Shipping Container
What's in a Name?
Depending on where you are located, you may be used to shipping containers being called by a different name. They are "Intermodal Containers" designed to be stacked and transported from truck to train and then to ship (and back again) without the need to unload the cargo. They have been standardized both with size and shape, but also with where the crane placements are located. Throughout the freight industry, they may be known as either cargo or freight container, a shipping or sea/ocean container, a Conex box or an ISO container (among others).
An ISO container is named for the "International Standardization Organization" based in Geneva which develops technical standards for a range of things worldwide – including shipping containers. Whereas the term Conex container comes from the USA Military in the 1950s who developed the "Container Express" system (CONEX) which allowed them to transport and stack the standardized cargo boxes we are now familiar with.
Many of the terms you need to know are also discussed in an easy to understand manner on the shipped website.
Container Quality: AI to NEW
You will often see the phrase NEW/CWO/WWT or AS-IS under a listing for container ships. What this is referring to is the quality of the container.
New means that the shipping container is brand new, with just one journey. Although for that trip from the manufacturer, usually in China, to you in America the container is not empty. This is partially to keep the cost down for you by making the container pay its way, and partially because shipping empty containers mixed with loaded containers can be a nightmare to balance. There may be a few scratches in the paintwork from being physically loaded onto the ship, but otherwise, the container should be in excellent condition.
The Vast Majority of Shipping Containers Sold are Either in CWO or WWT Condition.
Cargo Worthy Containers are containers that have been certified as structurally sound and are able to be used to transport cargo both domestically within America or internationally. Because they are often still in use or have up until very recently been in use, containers that are rated as CWO usually have a few dings, dents or welded repairs. Any rust they have will only be surface rust.
Regarding CWO containers you may see the terms IICL or CSC Plated. A CSC Plate means that the container has been certified by the Convention for Safe Containers to be of a set strength and condition overseen by the International Maritime Organization (IMO). Although these are set to create a safer environment for those working with the containers, having this certification also means that the container you are purchasing is of a high structural standard.
A container that has been leased will usually have certification from the Institute of International Container Lessors (IICL or ICL), who have stringent criteria for repair standards and maintenance. Again, this helps to ensure that you are purchasing a container that will be fit for what you need it for.
Variations to Shipping Containers
There are variations within a shipping container that has been classed as CWO, with some closer to the new standard, and some closer to WWT standards. The price should reflect this. However, if you are looking to work on a container house conversion start with the best option you can find.
Wind and Water Tight containers no longer have current certification allowing them to actively transport cargo internationally. Generally, you'll find that these are in good condition structurally, but they are usually pretty ugly, with surface rust, dents, many dings, and peeling paint. The common issue with WWT containers is sticking doors. If you are going to be opening and closing the doors on your container several times a day you will likely want to get the hinges worked on to make them work a bit better again, however for the price these are a very popular option for most peoples' storage needs.
AS-IS is another term for damaged containers. Generally, these will not be available from a company specializing in the sale of shipping containers to the public for storage purposes, as they have no structural integrity and often the floors are completely rotten. However, if you are buying off a private seller or from a shipping yard, you may encounter these. If you have a purpose for scrap steel or a project that needs a lot of steel this is a very cheap option.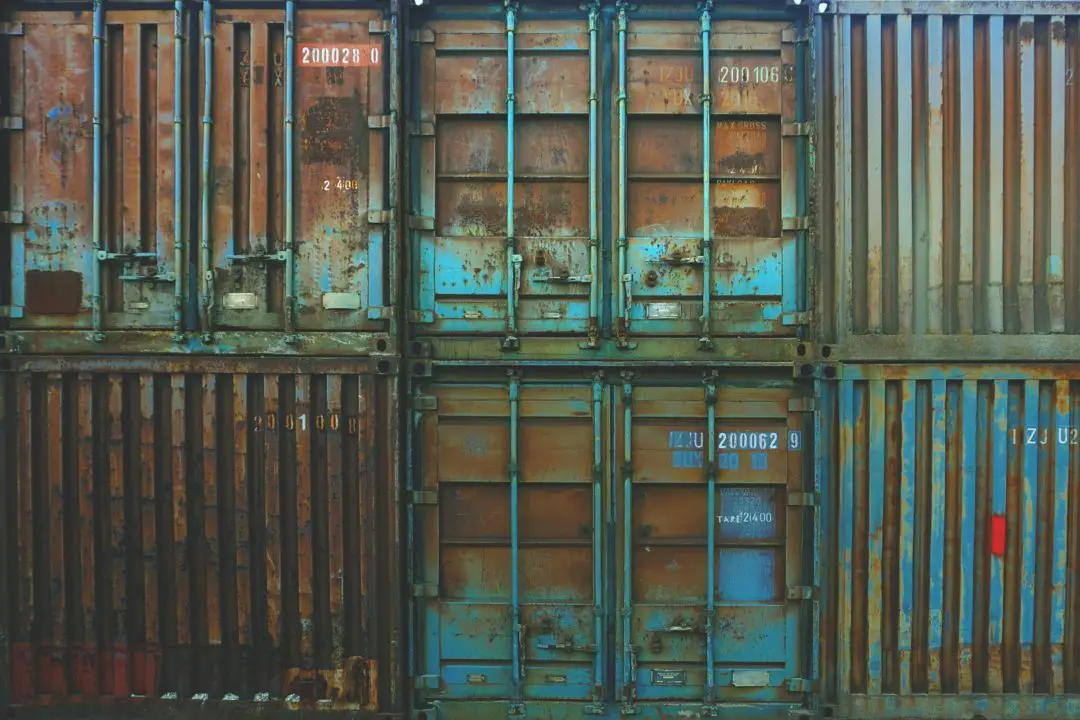 Other Acronyms to Know | How to Buy a Shipping Container
You may find yourself asked for the BIC number of your cargo container. BIC stands for the Bureau International des Conteneurs, often called the International Container Bureau in English. A BIC Code or an ISO Alpha-Code is a unique identification code associated with each individual shipping container. This may record information such as the
Size of the container

Where it originated from (or where it is registered to)

Its type (e.g. cargo, refrigerated, bulk storage).
A container prefix can also be used to identify the owner of the container.
Some containers are regularly monitored by an Approved Continuous Examination Program (ACEP) meaning that the owner of the container has maintained the container at a high standard throughout its working life. Cargo containers that have been maintained this way may not require constant renewal of the CSC.
The National Portable Storage Association (NPSA) is a non-profit organization that supports those companies who sell, rent or lease containers. They ensure that all members are operating in a responsible manner, providing regulation for companies who want to become a member of the NPSA, as well as ongoing training and ensuring that member companies are updated with the latest regulations.