We're constantly getting inquiries asking if you can sunbathe topless at Half Moon Cay. Of course, we're being asked this because of our recent post 7 Things to Know Before Visiting Half Moon Cay which has become extremely popular—not because we've suddenly become naturalists.
Can You Go Sunbathing Topless at Half Moon Cay?
For those that don't know, Half Moon Cay is Carnival Corporation's private island resort. Many cruise lines including Carnival Cruise Line, Holland America Line, and Ponant Cruises (Le Boreal) all visit the island. Also, Carnival rents out its ships for privately chartered cruises, some of which are nude cruises. These nude cruises also visit Half Moon Cay.
This is the best place on the planet to go on a cruise.

Have you been?
The uninhabited island lies about 100 miles southeast of Nassau. Half Moon Cay is most famous for its 2-mile-long white sandy beach and crystal clear turquoise waters.  Also, there's a huge 101-foot-long beached pirate ship bar⁠.
Tip: Bring insect repellant, reef-friendly ultra sport (mosquitoes/sandflies are known to be dreadful in certain areas)
As a result, it's difficult to imagine anybody departing feeling disappointed. However, some do. This is primarily because they get frustrated by unforeseen circumstances which we discuss in 7 Things to Know Before Visiting Half Moon Cay.
Is Topless Sunbathing or Nudity Allowed at Half Moon Cay?
Half Moon Cay is Carnival's private island. However, even though it's private, Carnival must follow the Bahamian rule of law.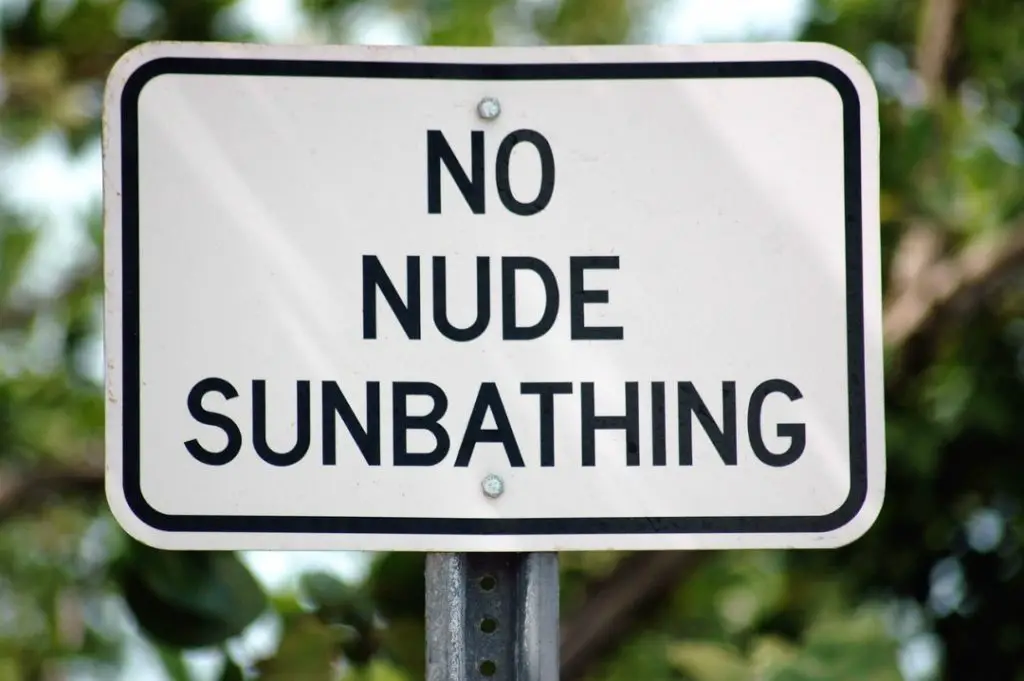 As a result, public nudity is prohibited, as the law clearly states. However, Half Moon Cay does host nude cruises aboard the chartered Carnival cruise ships mentioned above.
Don't overpay for your next cruise. Make sure to compare the best prices here -100% Best Price Guarantee
Are Nude Cruisers Allowed to Be Naked on Half Moon Cay?
The nude cruise that frequents Half Moon Cay is Bare Necessities Big Nude. The tour operator, Bare Necessities Tour & Travel, has received advanced permission from the government of the Bahamas. Therefore, passengers may spend the day nude on private island stops and some other ports of call.
However, if you're cruising aboard a typical Carnival Cruise Line, Holland America Line, or Ponant Cruises (Le Boreal) public nudity or topless sunbathing will not be allowed. Here's where to find the best last-minute cruise deals!
What to Expect on a Bare Necessities Nude Cruise
Many people enjoy nude cruises because it allows them to experience life free of labels. When you shed your clothing, you're also eliminating any labels that society has donned on you.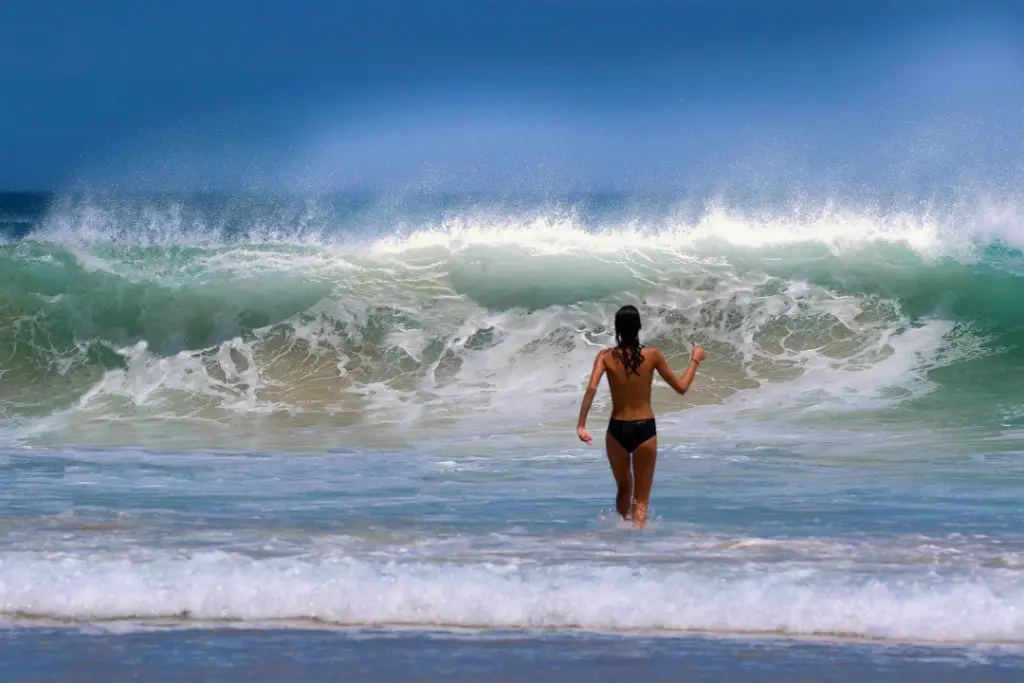 However, just because you're nude doesn't mean you can't wear a fashionable hat to protect yourself from the sun.
When you're ready to book your flight, follow these three easy steps to get the best price.
For example, the brand of clothing, what you look like, how much money you make, and your sexual orientation, are examples of things you don't need to worry about. Bare Necessities considers their cruises to be a safe place where people can cruise free from the judgment of others.
Three Situations Where Clothing is Required
There are three situations where clothing must be worn.
In the main and specialty dining rooms.
At the Captain's Gala Cocktail Party.
While docked in port.
Robes, fetish wear, and lingerie are not considered clothing in these three situations. You must wear traditional clothing such as t-shirts, shorts, and pants.
We use this budget-savvy travel health insurance to protect our trips – get a quick quote.
Common Sense Nude Cruising
Proper etiquette should be followed by all cruisers. It's important that you and others feel respected at all times. A few simple common-sense rules to follow include:
Not sitting naked on ship furnishings. Always lay down a towel first.
Asking for permission before taking photographs or video of anyone. There are areas on the ship that are designated as no photo/video zones. Passengers caught engaging in this activity will have their equipment confiscated and will be removed from the ship.
Obeying US federal law regarding illegal substances.
Not being overly sexual.
Trying not to stare.
Avoiding body contact while dancing.
Are There Any Theme Nights?
The standard theme night includes Captain's Night which typically features a passenger talent show. Also, additional events may be arranged based on mood or seasonality including Mardi Gras, Naked Man, Nudapalooza, Fantasea-Fest, and Masquerade Balls.
Companies That Offer Nude Cruising
There are currently two main companies that provide nude or clothing-optional cruises on traditional large cruise ships. The companies are Bare Necessities, Bliss Cruise, and Carnival's "Big Nude Boat."
Advice for First-Timers
Most people who go on nude cruises are exceptionally friendly. Be prepared to participate in many conversations and to make many new friends. Also, because many cruises involve some sort of theme night it's a good idea to bring an interesting prop or costume. At the very least, your prop or costume will make for an excellent way to kick off a conversation.
Have you been on a nude cruise before? Make sure to share your experience or advice for first-timers in the comments section below.