Renting a boat in Florida is one of the best ways to get out on the water and enjoy the amazing atmosphere and weather. No matter your budget, it's possible to rent a boat in Florida at an affordable rate.
There's little doubt, that one of the best things about Florida is that it's always a great time of year to go out on a boat and enjoy the sunshine. Renting a boat in Florida is the best way to enjoy the benefits of boat ownership while being able to avoid the headaches, such as the high maintenance and storage costs.
Renting a boat in Florida is easy and there plenty of options in all shapes and sizes. For example, you may rent a pontoon or an 18" center console fishing boat. Whether you're headed to Pine Island Sound, the Intracoastal Waterway, or the emerald water of the Gulf, there are plenty of affordable boat rentals on Sailo to enjoy the local waters.
How to Rent a Boat in Florida at a Great Price
Whenever you come to Southwest Florida, the first thing you need to do is "find boat rentals near me." Search for a boat that's near your accommodation and near the area, you'd like to explore. Whether you're looking for a fishing boat, a pontoon party boat, or a mega yacht, there's something for everyone on Sailo―and, you'll be dealing with the owner of the craft so you know you'll be receiving the best price possible.
Helpful Hint: Find a boat on Sailo that has amazing reviews like this one―it will increase the odds of having a successful boat rental!
Below are frequently asked questions regarding renting a boat in Florida.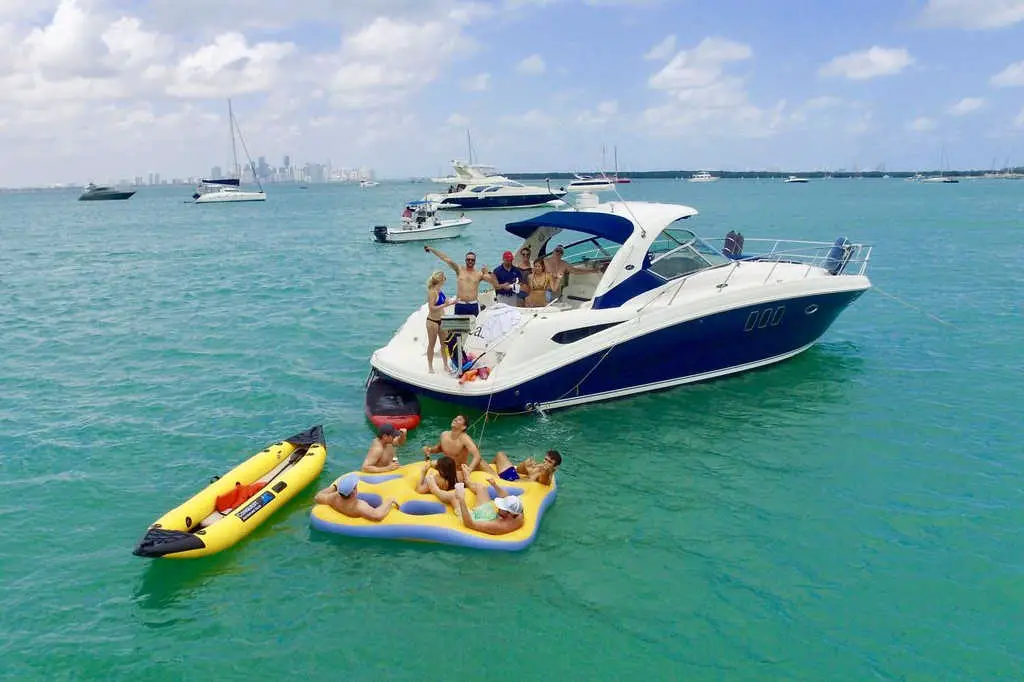 Is a Boat Rental License Required?
The state of Florida requires boat rental operators at marinas as well as charter boat captains to have a valid boat license. According to Florida Fish and Wildlife Conservation Commission (FWC), this boat license is issued and regulated by this organization. To rent out a boat, a boat rental operator will need a valid FWC license, which will allow them to take up to 12 people on a boat, depending on the license they hold.
Read: Best Fort Myers Boat Tours—Fun Options For Everyone
The FWC requires boaters to complete a boating safety course and obtain a Boating Safety Identification Card, which provides answers to boaters' questions.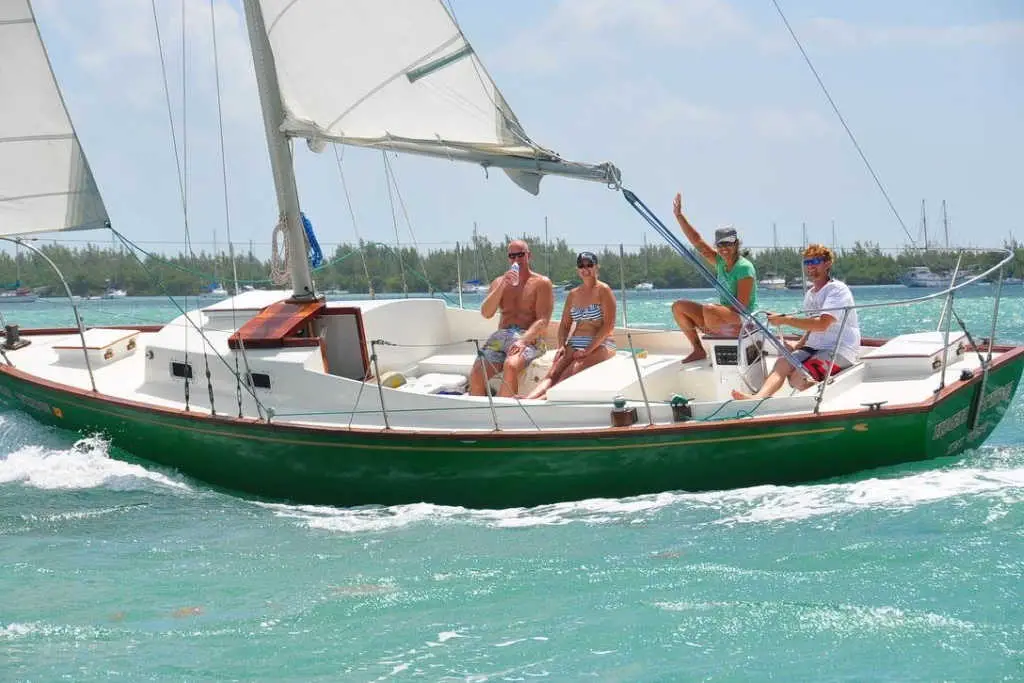 A boater's safety certificate is required for boat rental customers. If you want to have a great time renting a boat in Florida, you will need a temporary boater's license from the FWC.
In the Boat Rental Agreement, What Do I Have to Sign?
We understand what you are going through. If you are like me, you are excited to get out on the boat and enjoy all that boating in Florida has to offer. However, you should make sure that you carefully review your marina boat rental agreement before you sign it.
Please read the fine print and double-check the following:
Be sure to check how far you are allowed to travel from the marina.
You need to read carefully what you will have to pay if you return to the marina with damage to the boat.
Make sure you know how much fuel you have and what the costs are associated with refueling after returning from your trip.
Make sure that you know where you are allowed to take the boat and which areas are off-limits.

When I Rent a Boat, Do I Need To Have Insurance?
In the rental agreement for the boat, you should be aware that the boat rental company's liability insurance coverage should be clearly outlined. Boat renters usually do not need additional liability insurance besides what's included in their rental agreement.
Read More: Best Marco Island Sunset Cruise & Other Fab Boat and Fishing Tours
Even so, it's always a good idea to do some research before you hire a boat. In certain specific situations, boat renters may be required to purchase additional liability insurance on top of what is already included in their rental agreement.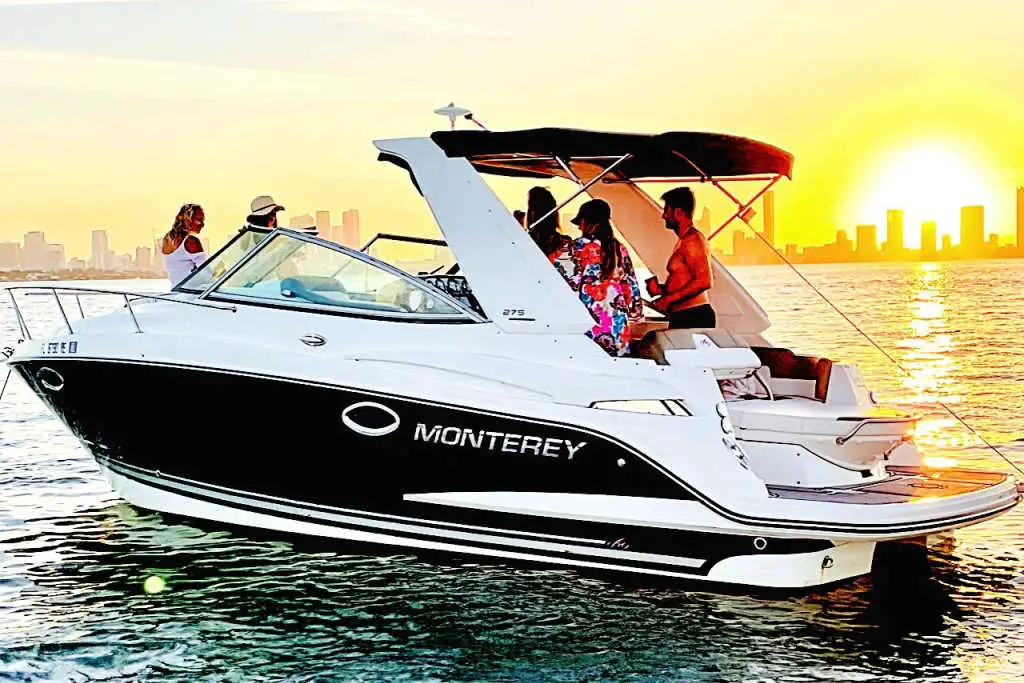 What is the Boat Rental Safety Checklist?
We discussed the fact that it can be quite expensive if the damage is caused to your boat rental during your excursion. You must go over your boat rental with a fine-tooth comb before you go out on the boat to avoid any issues that might arise when you turn the boat in once you have completed your trip. You should write down and point out any problems you see with the boat and keep a written record of them to avoid any problems when you return.
It is in your best interest to avoid any accusations of damage caused by the rental boat. Make sure you look out for these to get the most out of your rental experience:
Scratches on the hull of the boat
Dents or warping in the hull of the boat
The boat seats have stains on them
The windshield of the boat has cracks in it
If there are any loose or broken fittings, they need to be repaired or replaced
Leaks from the motor
Damage to the propeller
There are life jackets available for all boaters
An outline of the area as well as suggested routes can be found on the map

Should I Do a Pre-Inspection Boat Check?
Yes, there is no substitute for a pre-inspection boat check. There is a simple checklist you can use to ensure that you have everything you need and that your boat trip is a success. All you need to do is follow the four simple rules below before you head out on the water:
1. Arrive as Early as Possible
It is always a good idea to arrive at the marina early so you have time to review your boat and sign your paperwork before leaving. In addition to that, it's important to be early because you are renting the boat for a specific period and want to make use of every minute you have on the water.
It's a good idea to arrive at the dock at least 45 minutes to an hour before your scheduled departure.
2. Check the Paperwork For the Boat Rental
Be sure to read the confirmation letter and the fine print in your boat rental agreement before signing. Make sure it contains everything you agreed upon with the boat rental operator.
It is also a good idea to print out a copy of your boat rental confirmation and bring it with you so that everything is in order.
3. Make Sure the Boat is in Good Condition
You should thoroughly inspect your boat rental and note any damage that has been done to the vessel. Also, it's a good idea to check the engine to make sure it's in good working order before departing.
4. In Case of Inclement Weather, Prepare Yourself
Open seas can sometimes be a bit bumpy. Always keep an eye on the weather forecast. You and your passengers should pack backup clothing options and prepare for both windy and rainy conditions.
What to Pack For a Boat Rental Trip?
On a boat trip on the water, we recommend packing the following items:
Lunch and beverages in a cooler
Kids' snacks
Wear sunscreen
Spectacles
A towel
Rods and fishing supplies
Fresh bait
Bluetooth speaker or radio
Kids can enjoy Captiva Watersports
Boats are typically rented for either a half-day or full-day. Therefore, you'll want to be able to enjoy the space on the boat without tripping over bags or belongings, so plan accordingly.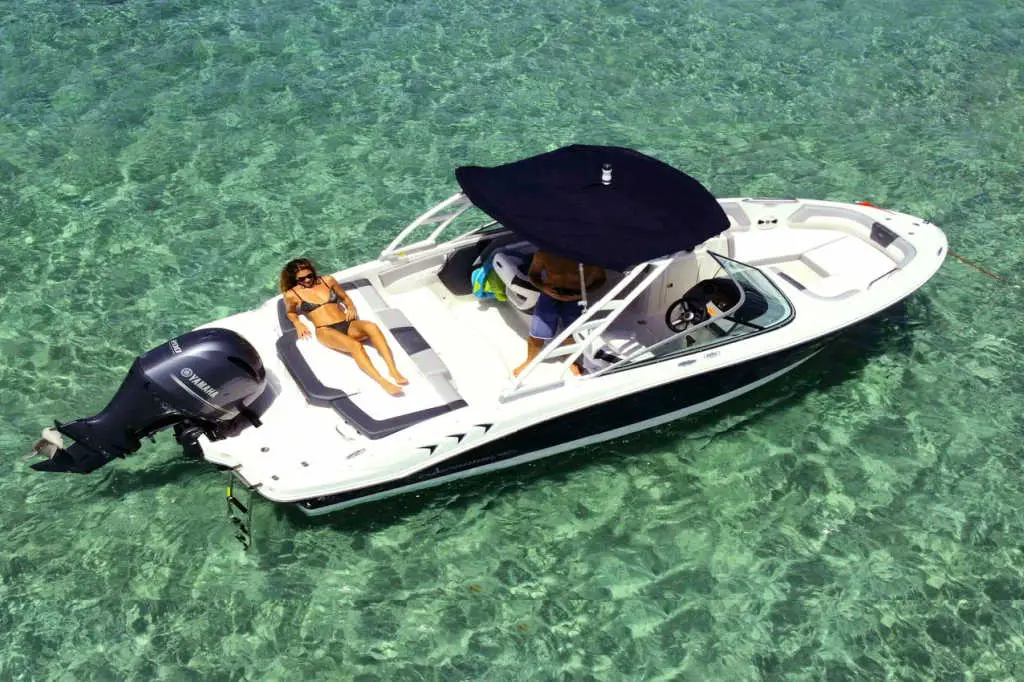 Is There a Place in Florida Where I Can Rent a Boat at a Reasonable Rate?
Yes, the best place for renting a boat in Florida is Sailo.com. The only thing left to do is to rent a boat.
What Kind of boat Should I Rent?
Below are the three most commonly rented boats in Florida.
Fishing boats with pontoons. Whether you're cruising the Gulf of Mexico or the Intracoastal Waterway with your family and friends, pontoon boats are a great option. Also, they are great for family picnics, relaxing fishing excursions, or just cruising as you look for marine life. Typically, a 24-foot pontoon boat with a 115-horsepower motor can accommodate 12 people.
Boats with a center console. This type of boat is perfect for fishing and boating trips with family and friends. Take out an 18-foot center console boat that can accommodate up to five people
Boston whalers. Planning a deep-sea fishing trip? For your fishing crew and your gear, try an 18′ Boston Whaler with a 150-horsepower Yamaha four-stroke motor. This boat can hold six people and has a 1,000-pound weight capacity.
Hire a Boat on Sailo Today!