With the cost of international airfare and lodging going through the roof, more and more newlyweds are considering visiting cheap honeymoon destinations in the U.S. Sure, it could be fun to blow $10,000 on a honeymoon to Tahiti. Realistically, however, for many people, it's not the best financial move to kick off a marriage—especially when nearly ⅔ of Americans are living paycheck to paycheck.
Not only has travel gotten more expensive but flight cancellations and delays have increased dramatically too. As a result, not only are honeymooners dealing with increased costs but they're also dealing with more travel headaches than ever before.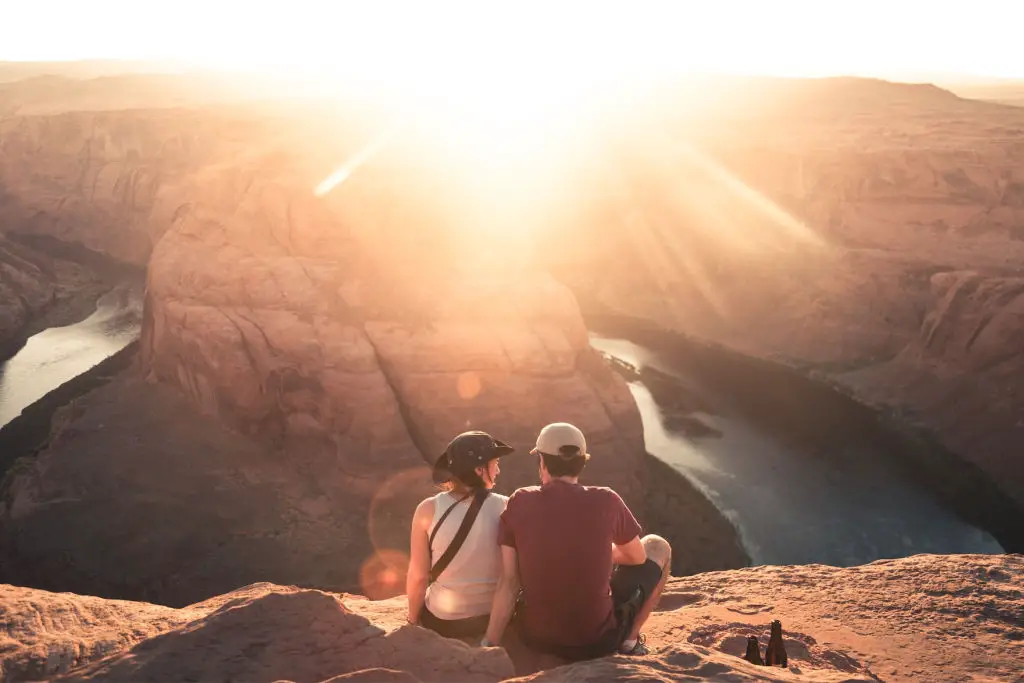 There's no better time than now to reconsider taking an expensive honeymoon, especially if you can't afford it. However, it's not all doom and gloom—couples can have a fantastic time in the U.S., even on a budget. Moreover, it doesn't matter if you're considering just a few days or a couple of weeks, the cheap honeymoon destinations in the U.S. below are amazing.
Honeymoon Budget 👰🤵
Whether it's $1,000 or $3,000, odds are you've created a honeymoon budget. Typically, airfare and lodging will make up 80-90% of honeymoon costs.
In addition, the remaining significant expenses include excursions and dining out. For this reason, the unique and cheap honeymoon destinations in the U.S. that we've included below are in fantastic locations with nice accommodation options and plenty of fun and romantic things to do.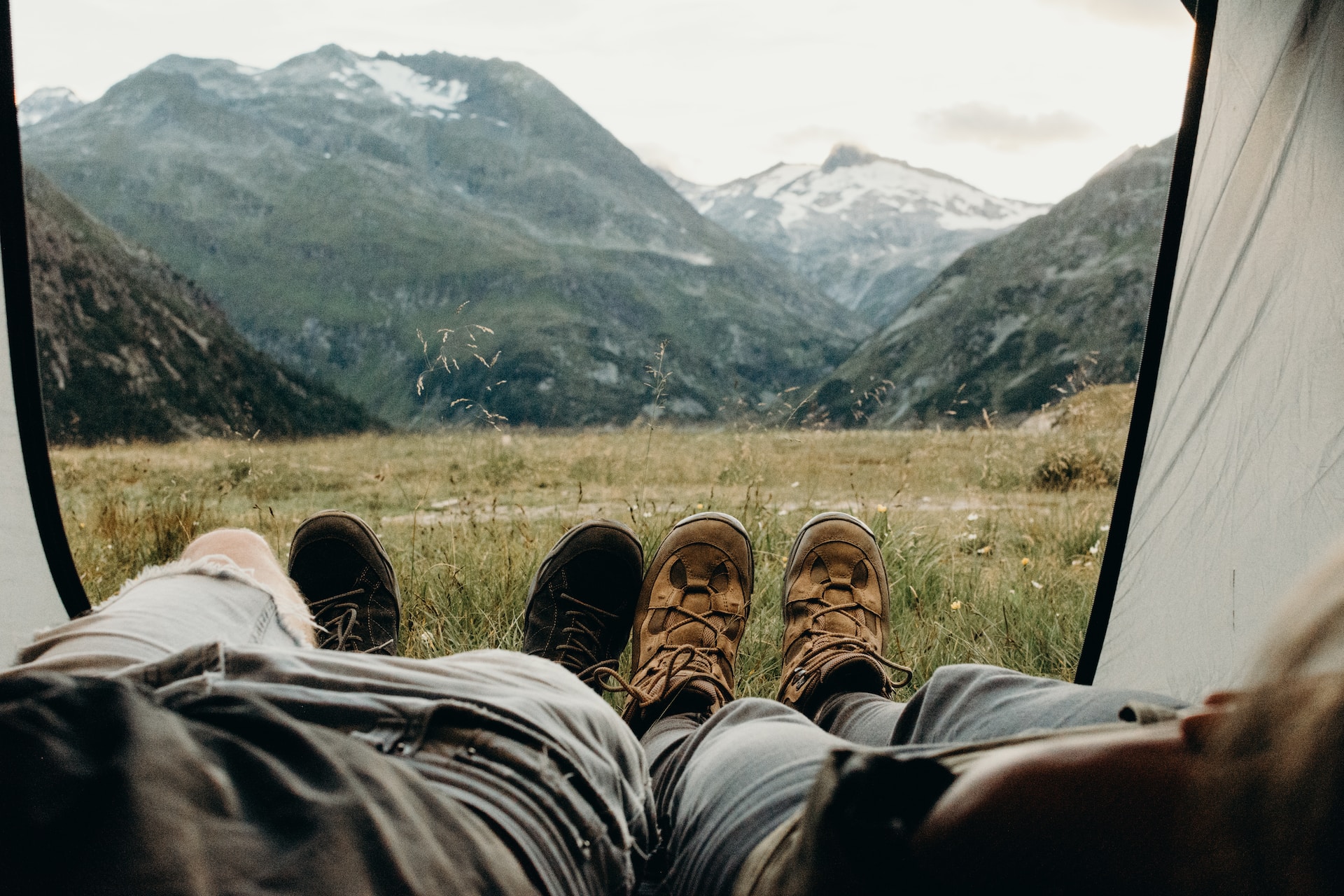 All couples are different. Some may be seeking out a beach destination, and others an outdoors or wildlife-focused honeymoon. No worries. The unique and cheap honeymoon destinations below have something for everyone.
Most importantly, all the honeymoon destinations below are romantic and have great dining opportunities and exciting activities to partake in.
7 Unique & Cheap Honeymoon Destinations in the US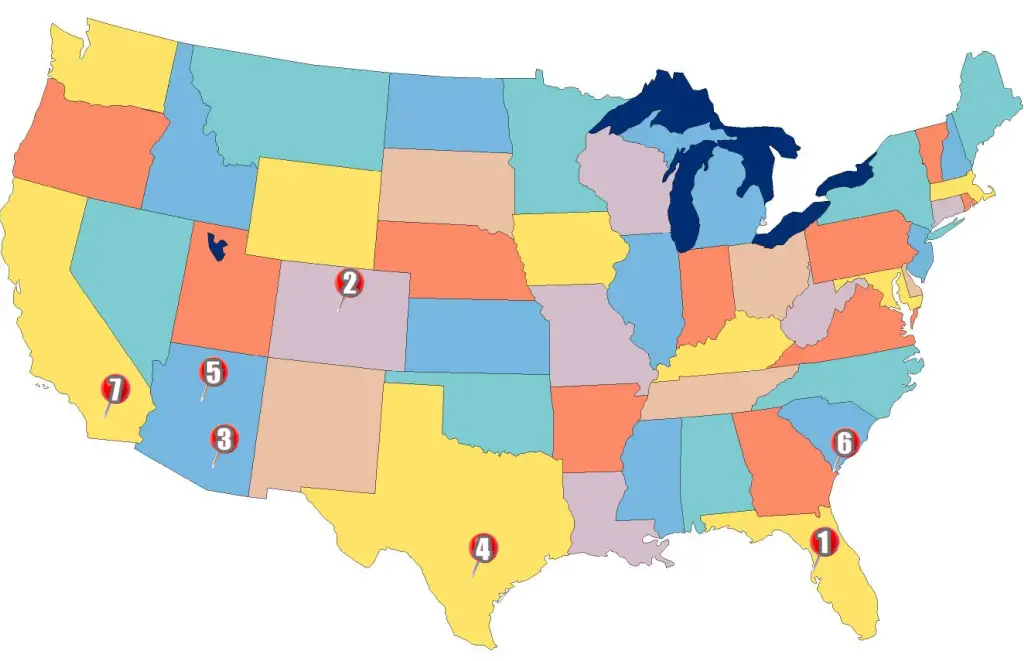 To make it a bit more interesting, we've gone ahead and listed the unique and cheap honeymoon destination in the U.S. with its international counterpart. For example, if you'd love to visit Mexico but for whatever reason are unable to, an ideal alternative in the USA is Tucson.
Below are seven unique and cheap honeymoon destinations in the U.S.
1. Greece ➡ Tarpon Springs, FL
Honeymooning in Tarpon Springs, Florida may be as close as it gets to vacationing in the Med. Located about 1-hour northwest of Tampa, along the Gulf of Mexico, Tarpon Springs has the highest percentage of Greek-Americans than any other city in the States. In fact, about one in 10 residents are of Hellenic descent and seven percent of families speak Greek—in short, this is the perfect place for a romantic beach honeymoon.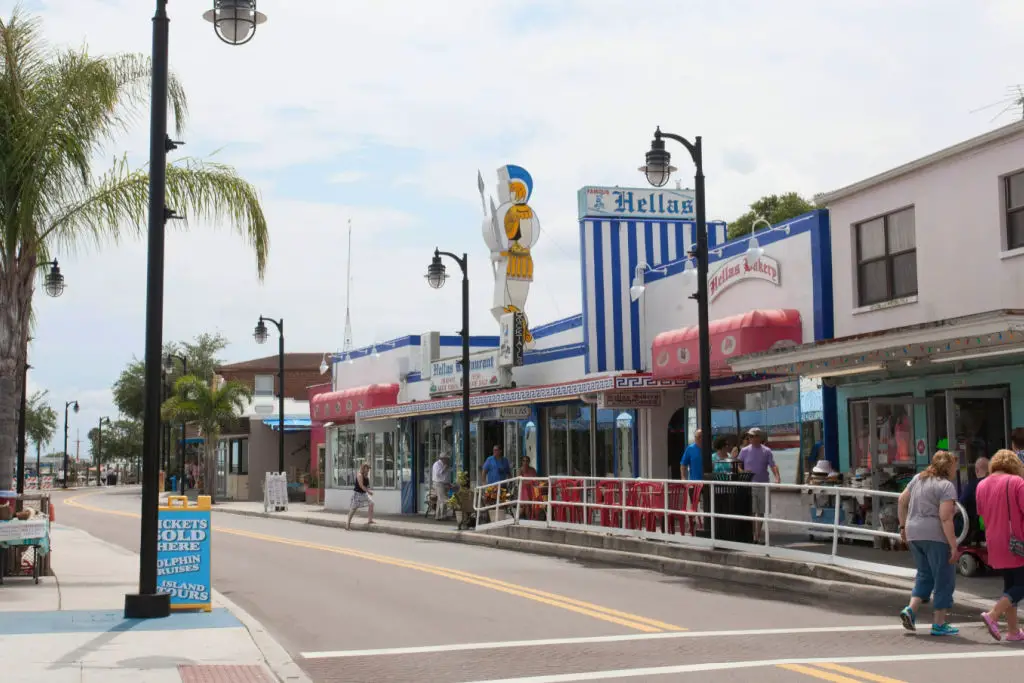 Built by Greek immigrants, Tarpon Springs evolved from a small sponge-diving village into the "Sponge Capital of the World." With more than 51 miles of waterfront, Tarpon Springs has several lovely beaches nearby including Honeymoon Island Beach that are perfect for relaxing, watersports, fishing, and shelling. Also, with a charming city, there are plenty of fantastic Greek restaurants to enjoy.
🏨 Where to Stay in Tarpon Springs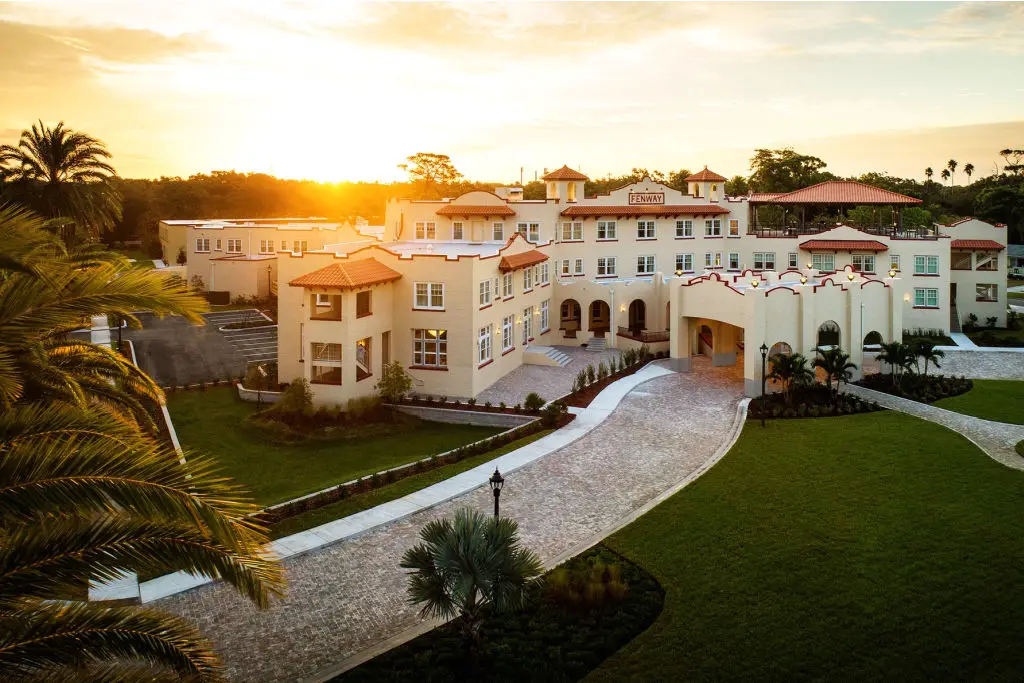 Many wealthy northerners have become attracted to the lovely atmosphere of Tarpon Springs. For this reason, much of the most valuable real estate is privately owned, and there are very few places to stay worthy of a honeymoon. No worries! Just down the street is the pleasant town of Dunedin and with it one of the most iconic hotels in the U.S., the Fenway Hotel, Autograph Collection.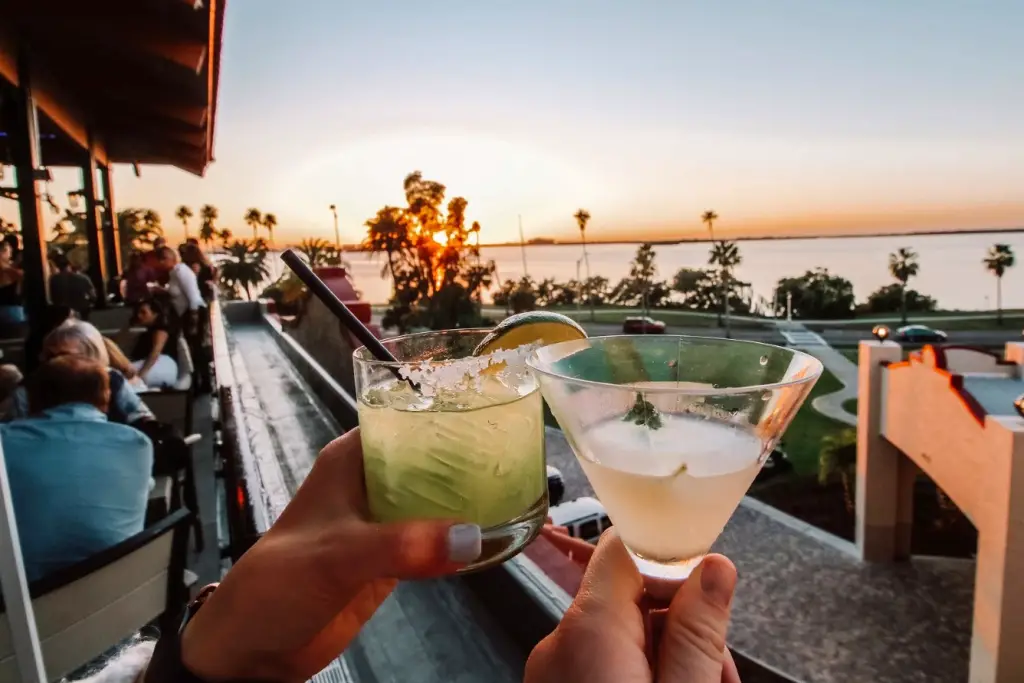 Entertaining guests since the 1920s, the Fenway has a pretty wild history which included being a radio station, a private club, a headquarters for a baseball team, and more. Eventually, however, in 2018, it became the hotel we have today—a boutique hotel with the ideal ambiance for a honeymoon with plenty of amenities including posh rooms, a rooftop bar, a chop house, free bicycles, and a pool.
🏖️🏨 Fenway Hotel, Autograph Collection  > Check Availability
While providing exceptional value, the Fenway Hotel may come across as a bit expensive. Therefore, if you're looking for something just a bit cheaper, the Hampton Inn in Dunedin is a good alternative. Nevertheless, this is one of the most epic cheap honeymoon destinations on our list.
🎉🥂 Things to Do in Tarpon Springs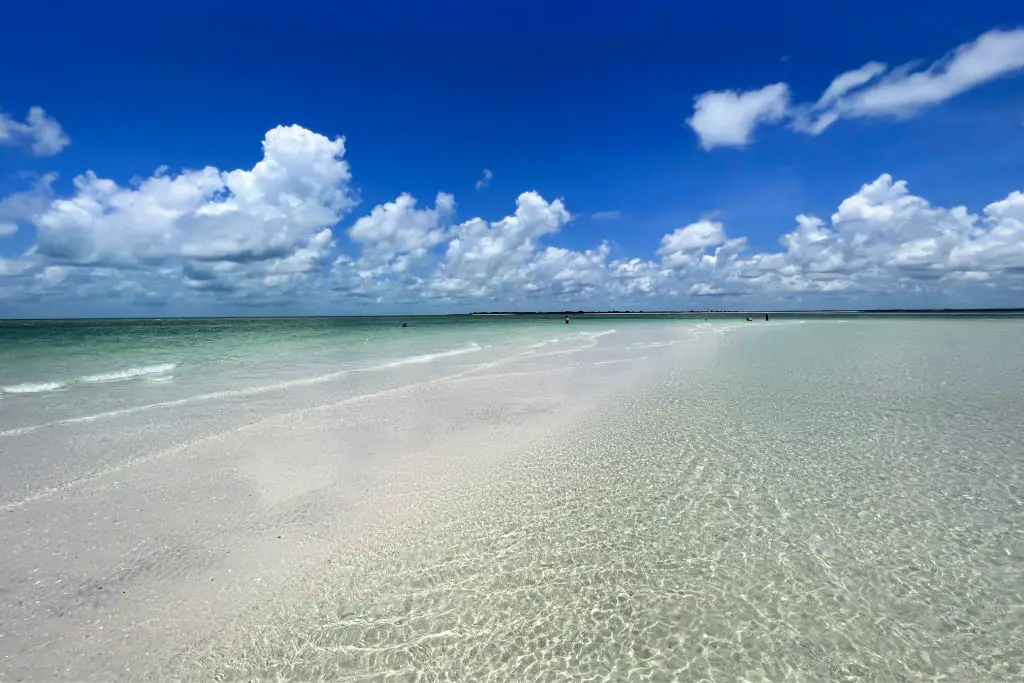 Being so close to Tampa Bay brings the opportunity to do a ton of fun things, including purchasing a Tampa Bay CityPASS which includes Busch Gardens and The Tropics Boat Tours Dolphin or a Sunset Cruise. Also, some other things to do include:
2. Swiss Alps ➡ Vail, Co
Couples looking for a European-inspired honeymoon without the need for passports may want to consider Vail, Colorado. This mountain town was partially modeled after Zermatt, a car-free Swiss village that sits at the base of the Matterhorn.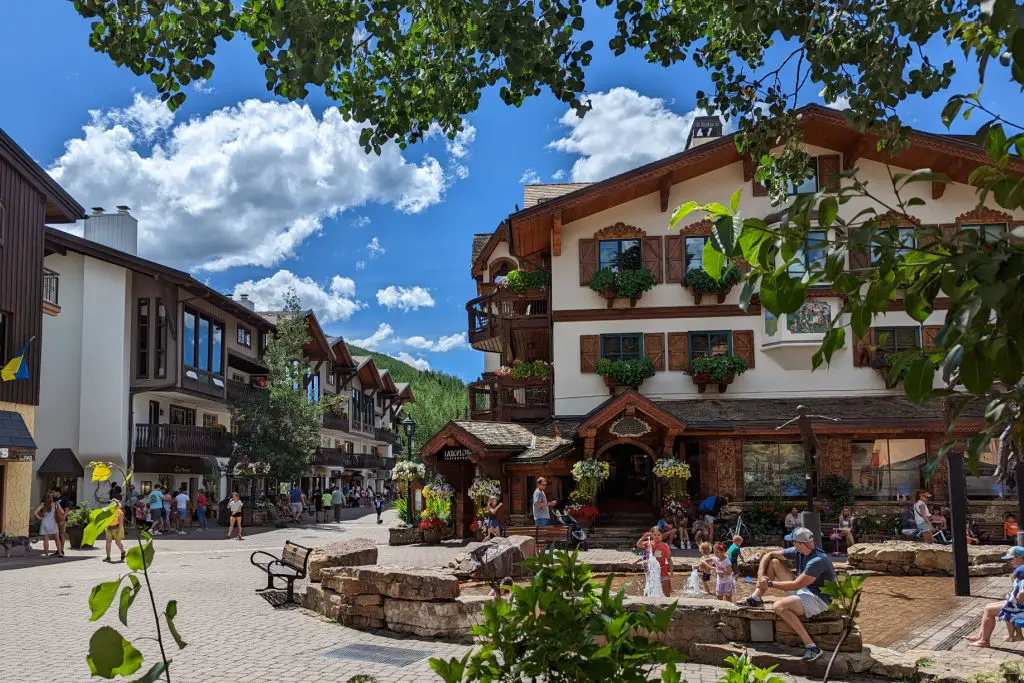 Situated in the heart of the Rocky Mountains, Vail is a known hotspot for celebrities, hip snowboarders, and serious skiers. Thankfully, with a little planning, everyday American couples can tap into its magic, providing an amazing honeymoon experience.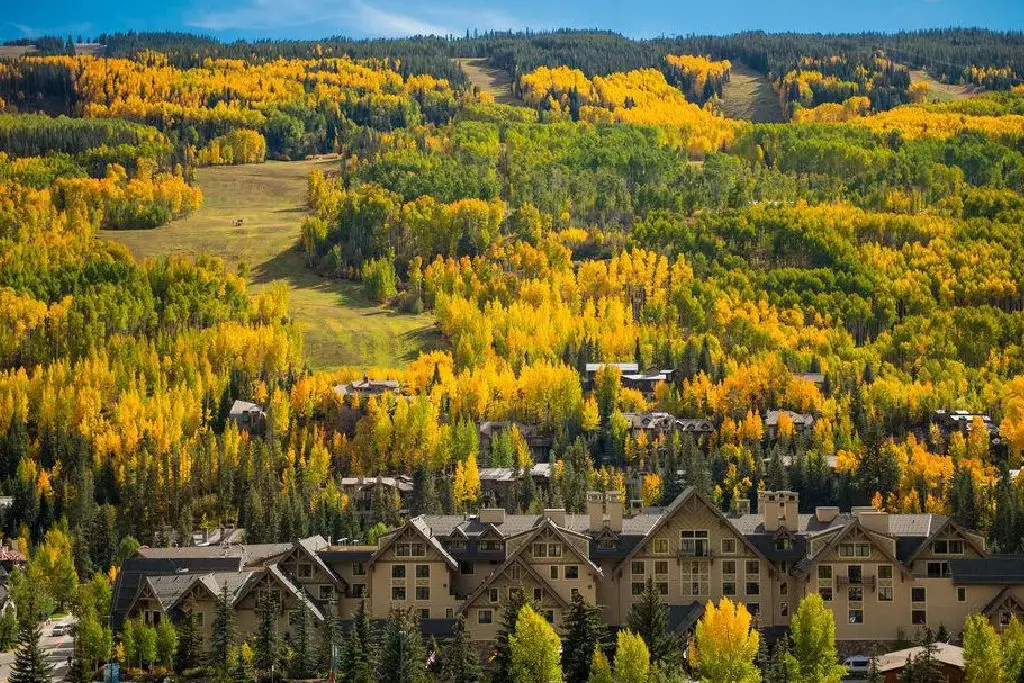 Vail's allure is that it provides an ideal getaway for a variety of different couples—foodies, wildlife lovers, outdoor enthusiasts, or those looking to simply unwind. While Vail may feel sprawling, there are two main tourist areas to stroll through, Lionshead and Vail Village. Each charming center offers gondola rides, bars and restaurants, and direct access to the mountains.
Photo cap: Vail offers an opportunity for honeymooners to enjoy time together in one of America's most charming cities.
🏨 Where to Stay in Vail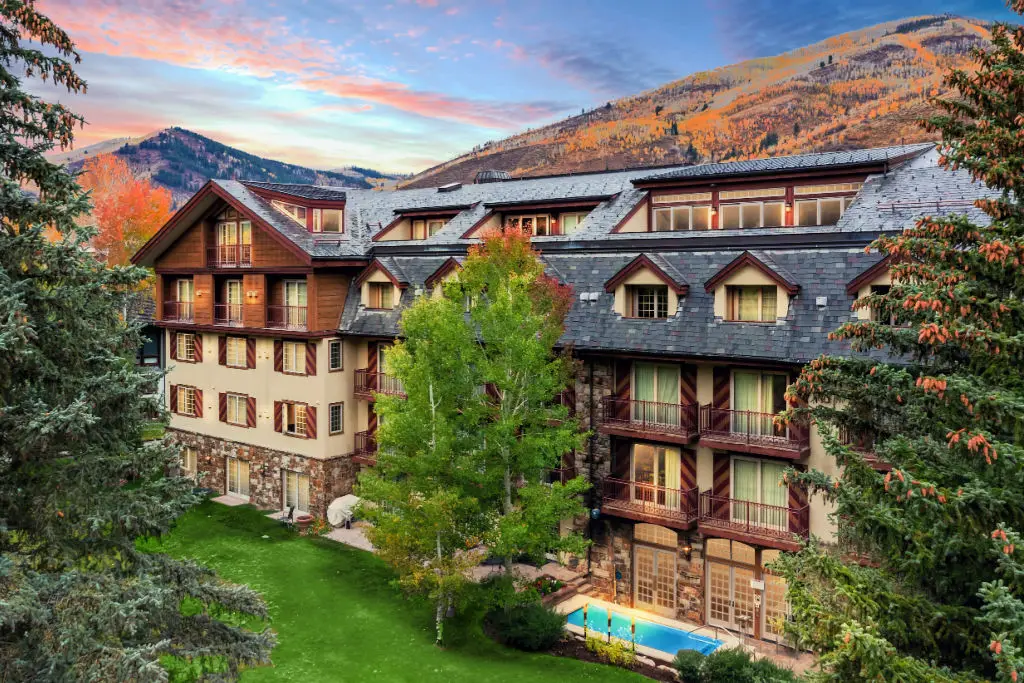 Many of Vail's resorts are reminiscent of the cozy European mountain chalets, perfect for honeymoon romance. We enjoyed our stay at Tivoli Lodge, a luxury ski resort perfectly positioned in Vail village—we visited during the fall and it was ultra-romantic. Moreover, it's a very budget-friendly accommodation with a buffet breakfast, outdoor hot tub, and spacious rooms with dual shower heads.
🏔️🛎️ Tivoli Lodge  > Check Availability
🎉🥂 Things to Do in Vail
Seasonality influences a Colorado vacation, however, Vail is a gorgeous destination any time of year. Spring, summer, and fall honeymooners can take advantage of hiking, horseback riding, wildlife spotting, whitewater rafting, and outdoor dining. Alternatively, winter trips offer skiing, fireside dinners, and steamy hot tubs.
3. Mexico ➡ Tucson, AZ
It's no secret that Tucson is one of our favorite cities in the country. With lovely romantic landscapes, jaw-dropping wildlife, a strong influence of Mexican culture, and America's best Mexican food scene there's nothing not to love about this charming destination—in short, this is where nature and food lovers should honeymoon.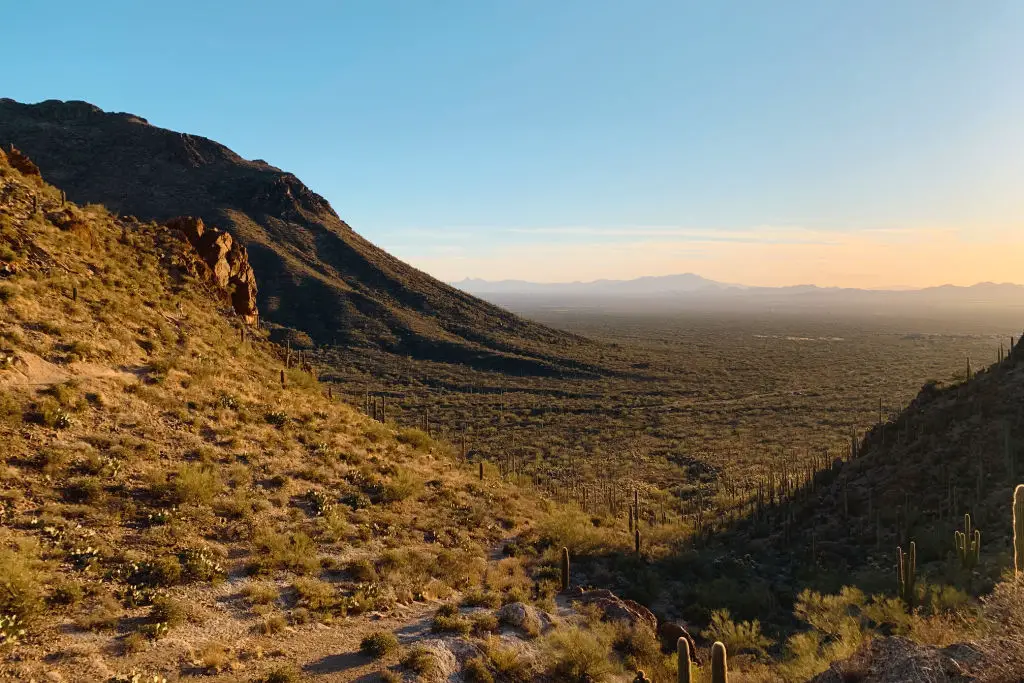 With saguaro and cholla cacti, mountain lions, rattlesnakes, bobcats, scorpions, tarantulas, and Gila monsters, the Sonoran Desert setting is one of the most extraordinary ecosystems in the U.S. Also, with 350+ days of sunshine per year, and surrounded by mountains and national parks, Tucson is an absolute pleasure to explore.
🏨 Where to Stay in Tucson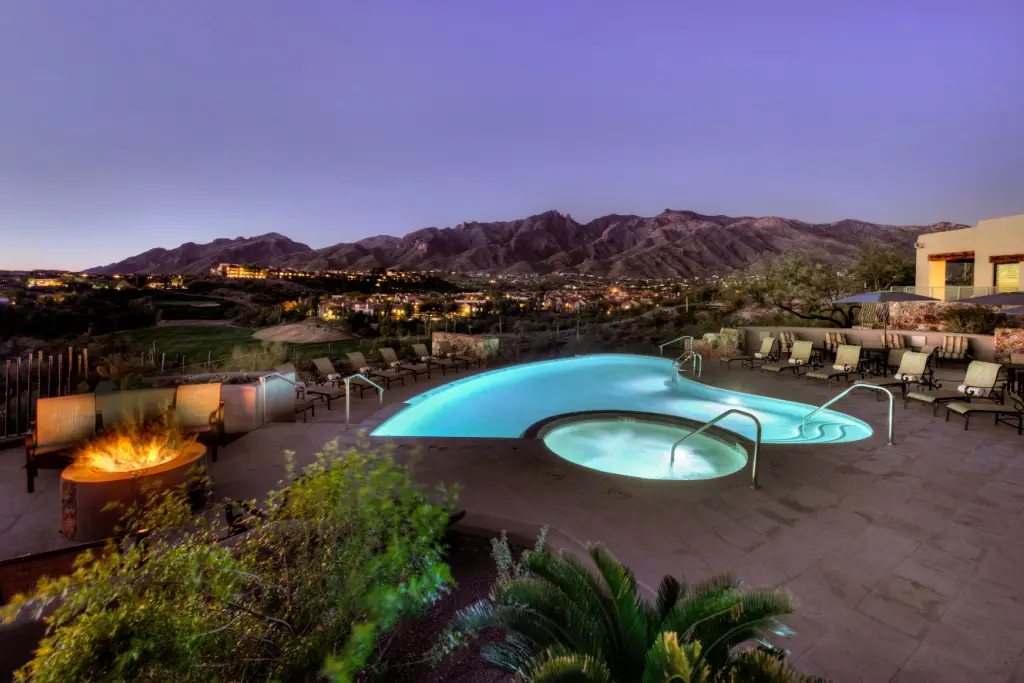 We recommend staying at Hacienda del Sol Guest Ranch Resort where we've seen rates as low as $169 per night. Featuring traditional southwest decor with beautiful tile and wood beams, spacious rooms provide spectacular views of the Sonoran Desert. With a fabulous spa that provides couple's massages, two restaurants, and three pools, guests may never want to leave the comfort of this marvelous resort.
🌵🏩 Hacienda del Sol Guest Ranch Resort  > Check Availability
Located in the Catalina Foothills, guests can go hiking, biking, horseback riding, or simply hang out by one of the pools. Furthermore, one of the best ways to celebrate is with a morning hot air balloon ride with champagne and breakfast.
🎉🥂 Things to Do in Tucson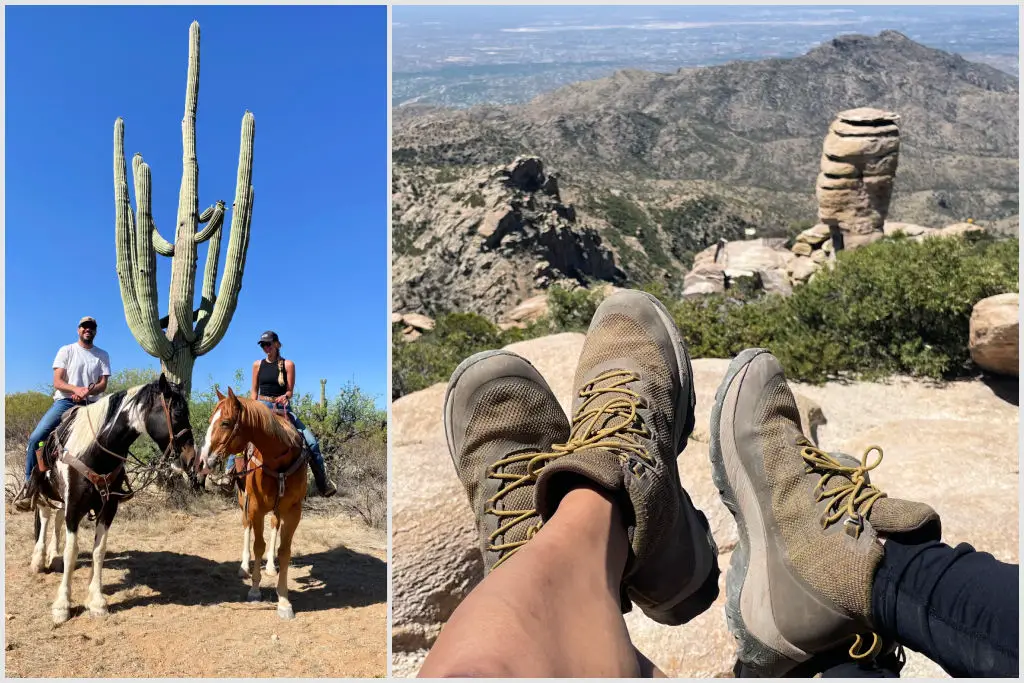 With what seems like perpetual blue skies, Tucson is an outdoor lover's paradise. Here are a few unique and fun excursions to do while visiting the area:
4. Spain ➡ San Antonio, TX
Located in and around San Antonio are Spanish colonial mission complexes, five of which are designated as UNESCO World Heritage sites—these missions make up the only UNESCO sites in Texas. Considering that there are only 24 such sites in the USA, visiting one is quite special.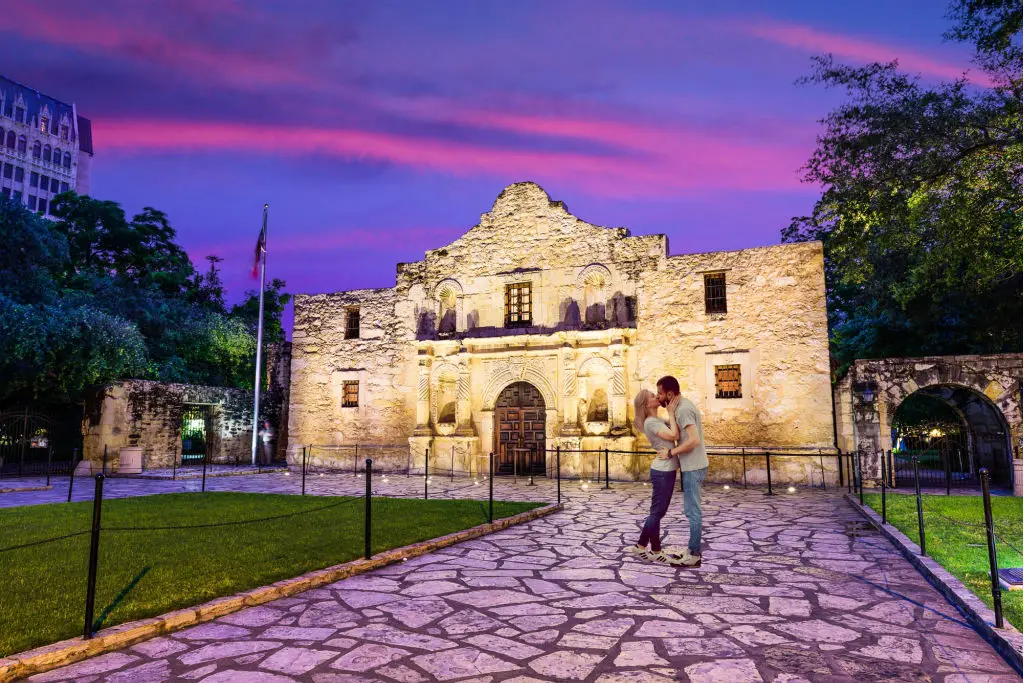 By far the most famous mission in the U.S. is located here; Mission San Antonio de Valero, also known as the Alamo is also a national historic landmark. Of course, nowadays the city has a substantial Central American cultural influence too, which is apparent in San Antonio's architecture, cuisine, and music.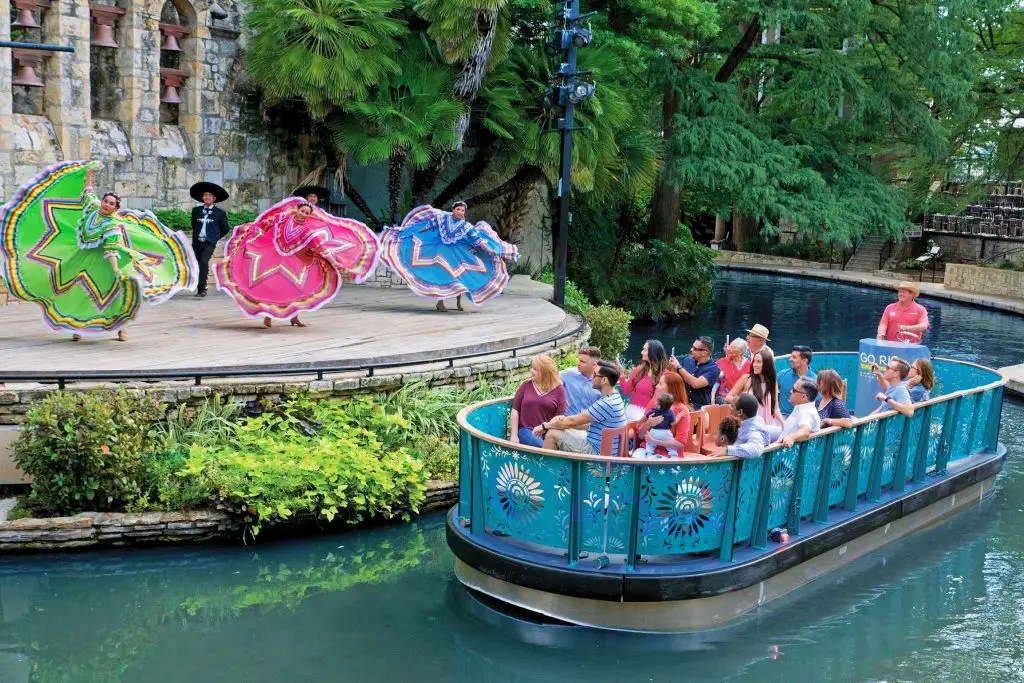 When you combine the history and atmosphere with the fact that San Antonio is consistently ranked as one of the country's most romantic cities, it's easy to see why it's the perfect honeymoon destination. For this reason, it's one of the best cheap honeymoon destinations on our list.
🏨 Where to Stay in San Antonio
Staying anywhere within walking distance of the San Antonio River Walk near downtown is ideal. After all, it's the #1 attraction of the city, and taking a nighttime stroll along it is one of the most romantic ways to enjoy the area.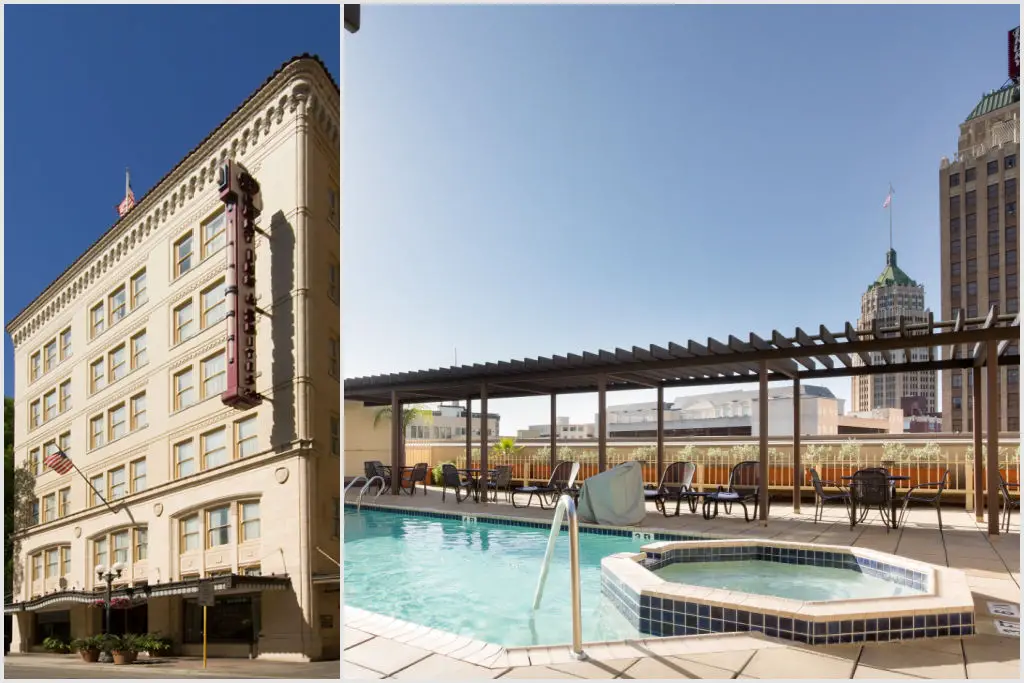 Located on the River Walk, the Drury Inn offers complimentary breakfast and many rooms have terraces—this is the best value accommodation on the water. However, if you're looking to splurge you may consider the Premier Room, 1 King Bed, River View with River View at the Omni La Mansion del Rio.
🌃 Drury Inn  > Check Availability
🎉🥂 Things to Do in San Antonio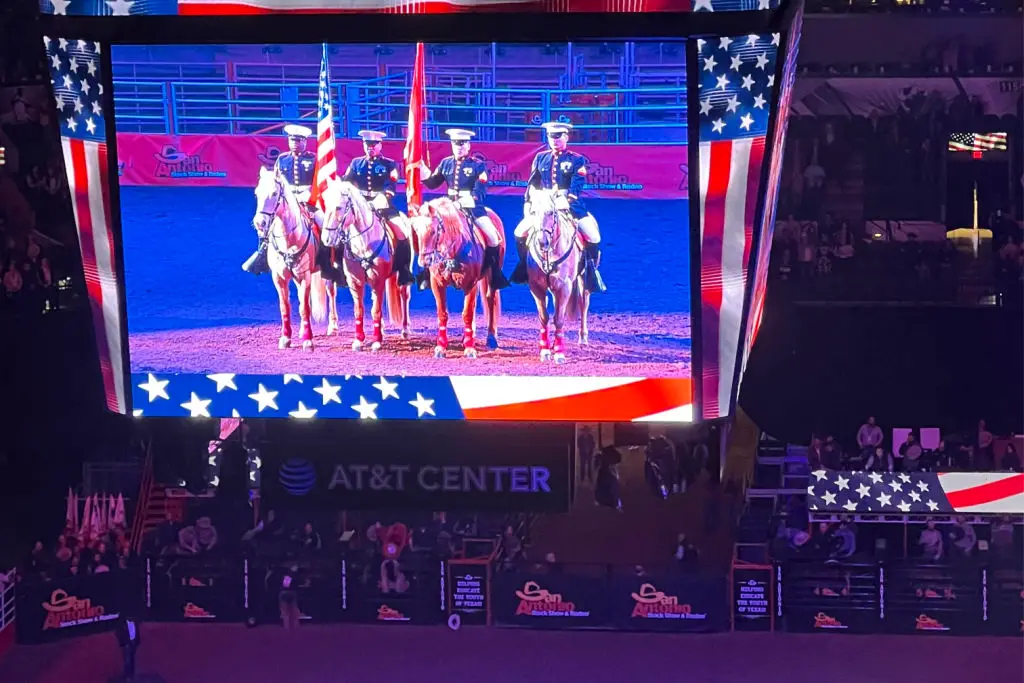 By far, the two most popular two things to do in San Antonio are visiting the Alamo and going on a boat cruise along the San Antonio River. Also, a few other fun activities include:
5. Luxembourg ➡ Sedona, AZ
Exhibiting a terrain similar to the planet Mars, southwest Luxembourg is known as the "Land of the Red Rocks," or Minett by locals. Fortunately, with Arizona's iron-oxide-rich red sandstone rocks in the Sedona area, Americans don't need to cross the Atlantic Ocean for a similar experience.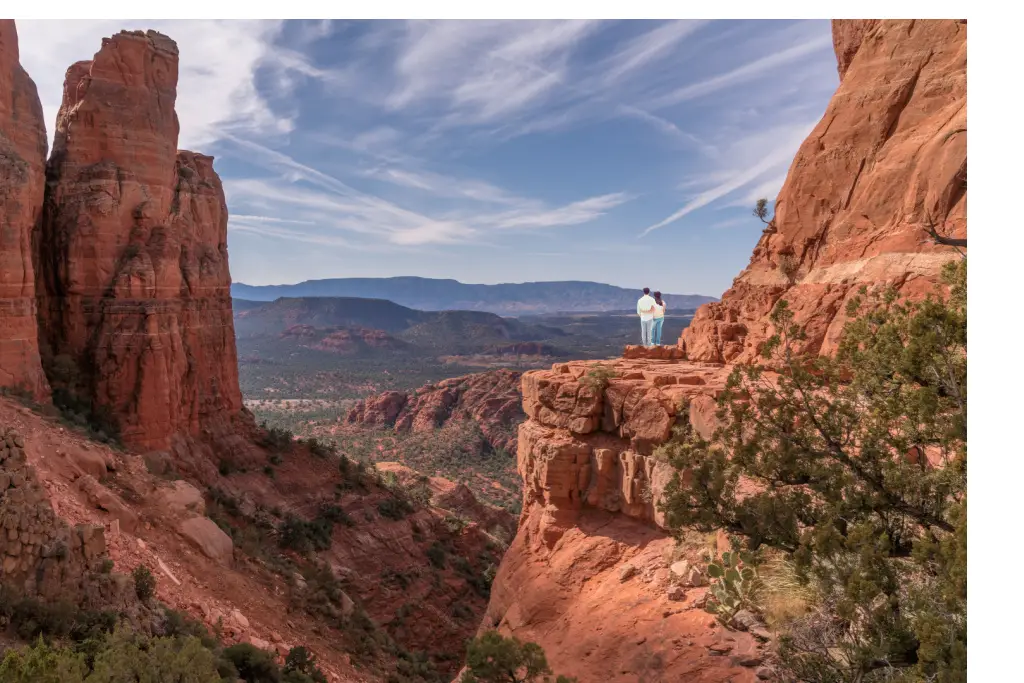 Most people don't think of Sedona as a honeymoon destination. However, that's only because it's completely underrated when it comes to such an event. After all, professional athletes, celebrities, and the wealthy all come here to vacation and relax—it only makes sense that honeymooners who love the outdoors should be able to enjoy it too!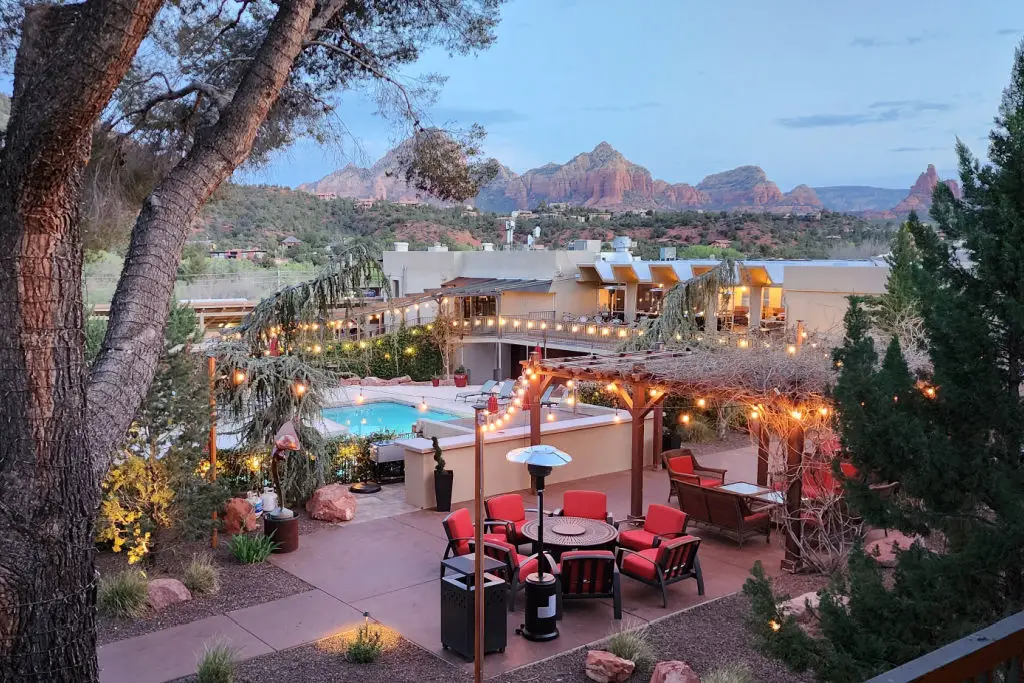 Entering the world of red rocks is easy in Sedona as the town is inundated with dark red rock buttes and other beautiful formations, along with towering mesas providing the ultimate viewpoints. From anywhere in or out of town, trailheads easily lead visitors down some of the most stunning paths in America.
🏨 Where to Stay in Sedona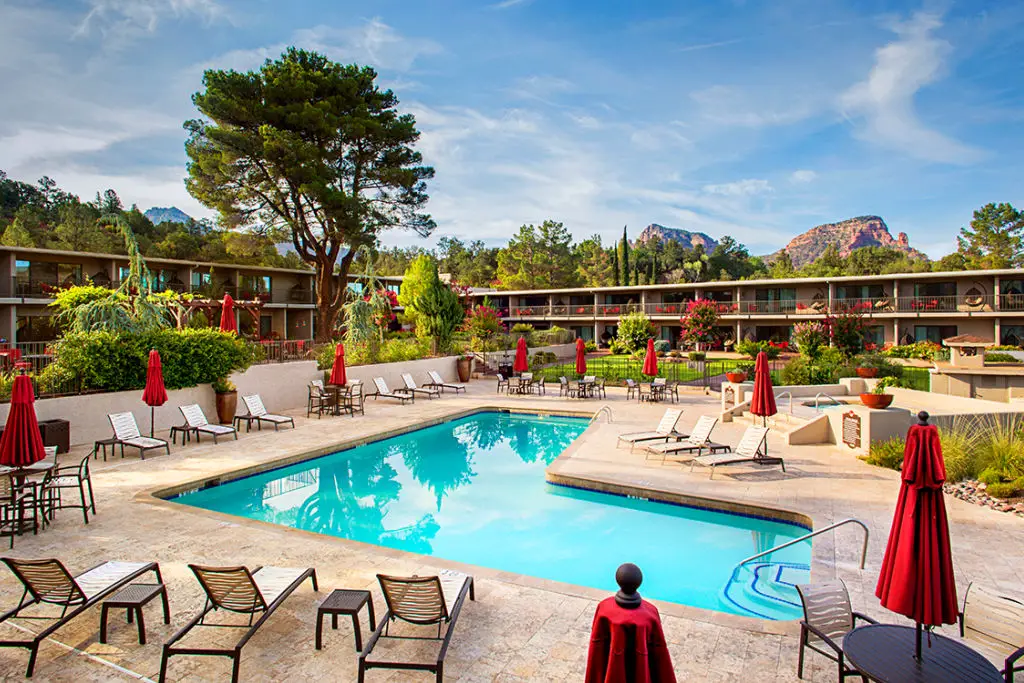 With a hiking trail at its doorstep, a year-round hot tub, and a complimentary breakfast, the Arabella Hotel Sedona is the perfect accommodation to celebrate a honeymoon.
🔴🤘 Arabella Hotel Sedona  > Check Availability
Honeymooners looking to save some money for activities and eating out may consider the Matterhorn Inn as a good alternative. As budget-friendly lodging, rooms come with mountain views and are close to restaurants and shopping.
🎉🥂 Things to Do in Sedona
In between hiking and enjoying the great outdoors, consider doing one or more of these activities:
6. England ➡ Savannah, GA
Consistently ranked as one of the most romantic cities in the U.S., Savannah retains much of its Old World charm due to the significant influence of its English founders. Enjoying a slower pace of life, locals and visitors alike revel in walking the city's quaint and historic streets, picnicking in manicured parks, cruising on a riverboat, and taking horse-drawn carriage rides.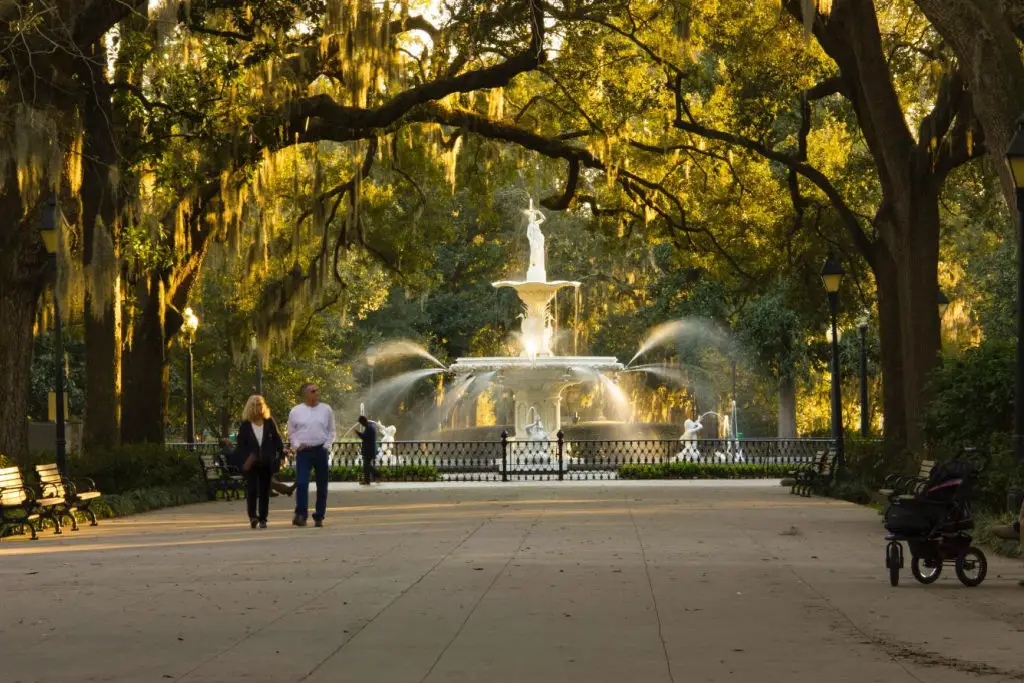 The layout of Savannah's historic district was originally planned in 1733, and it hasn't much changed since. For this reason, the grid pattern streets, 24 tree-shaded squares, cobblestone walkways, and antebellum architecture present both a magical and supernatural ambiance—in short, this is where honeymooners looking for laidback southern charm and/or history buffs should head.
🏨 Where to Stay in Savannah
Built in 1851 and located in Savanna's Historic District, look no further than The Marshall House for lodging, where guests can walk to pretty much everything. Rooms are classy, cozy, and comfortable, and the hotel features a lovely bistro restaurant and bar.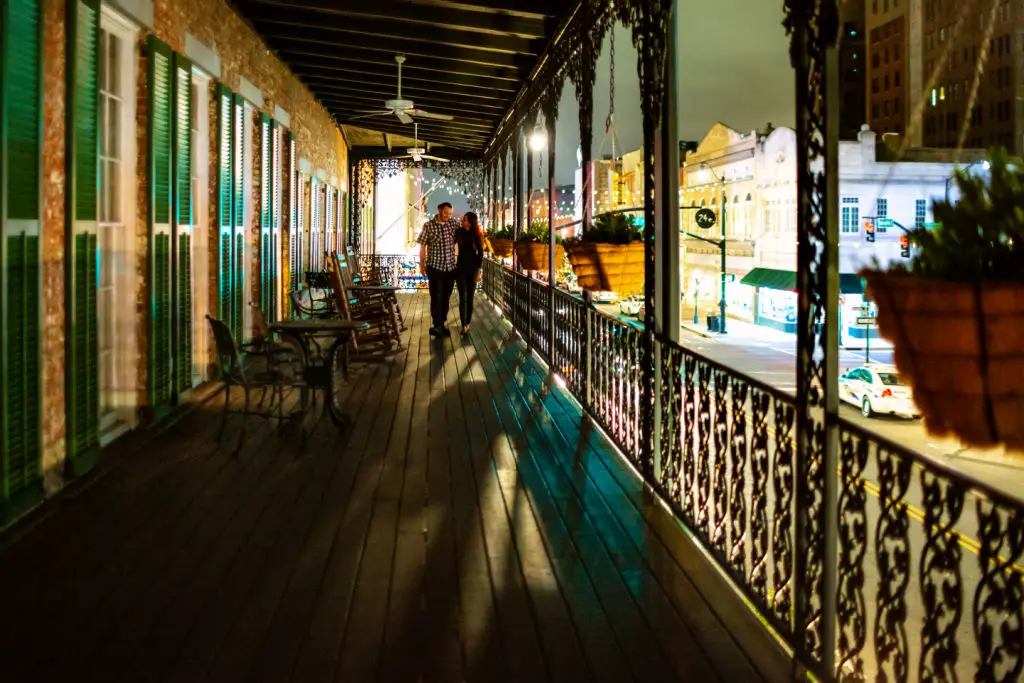 Overlooking Broughton Street, be sure to check out the balcony rooms as these are the most popular options and are the perfect place to enjoy a glass of wine. Speaking of alcohol, complimentary wine is served every afternoon in the library.
🏨 The Marshall House  > Check Availability
🎉🥂 Things to Do in Savannah
While researching things to do in Savannah, it's hard to avoid the haunted aspects of the city. After all, it survived through deadly diseases, slavery, a Civil War, and great fires, just to name a few. For this reason, there are tons of fun and scary haunted tours to go on—depending on your vibes as a couple, this may or may not appeal to you.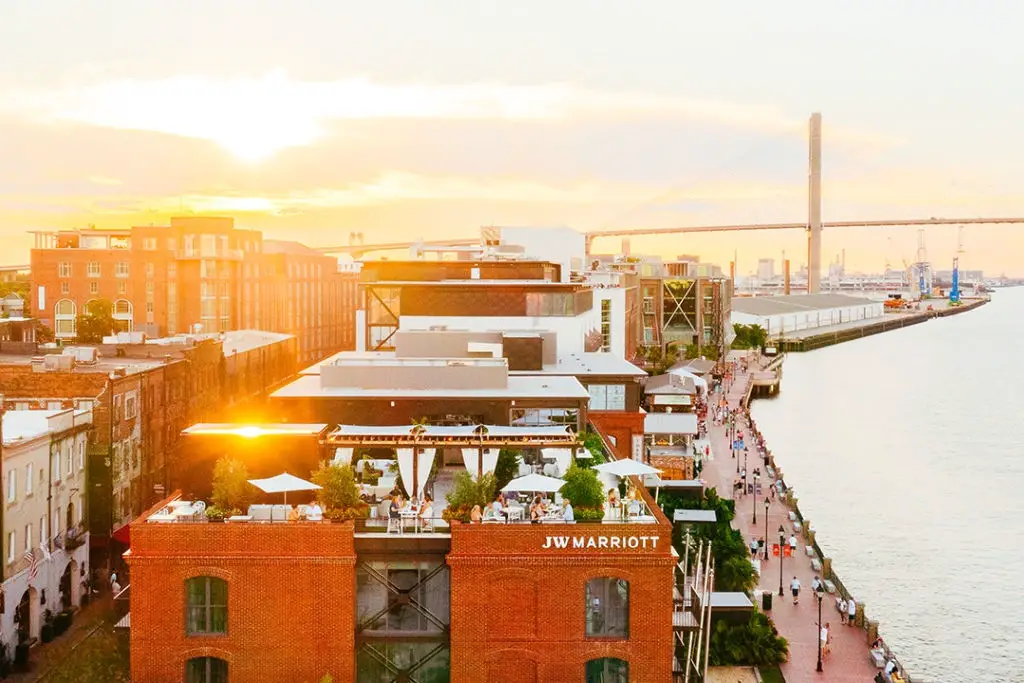 No worries! Here are some other popular things to do in Savannah while on your honeymoon:
7. Spain ➡ Temecula, CA
With a Mediterranean climate, and rolling hills covered with vineyards, Temecula is probably the most underrated wine region in the U.S. Sure, you could visit Napa Valley but it's awfully touristy and very expensive. Instead, head to Temecula, just outside San Diego to experience something new and unexplored—you'll feel like you're in La Rioja, Spain!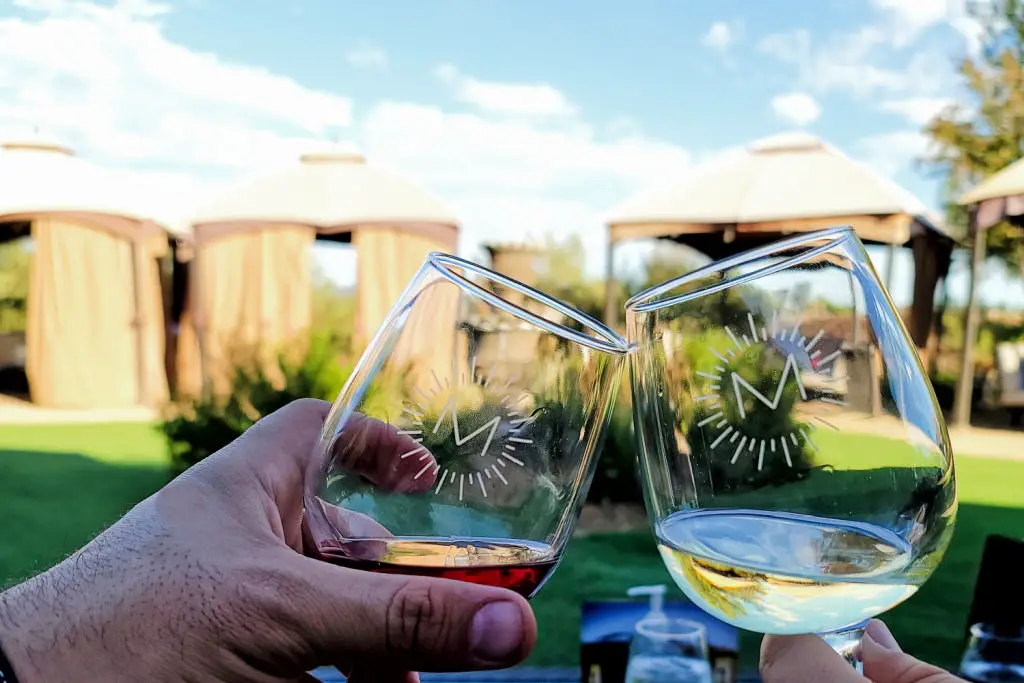 This honeymoon is designed for wine lovers!
🏨 Where to Stay in Temecula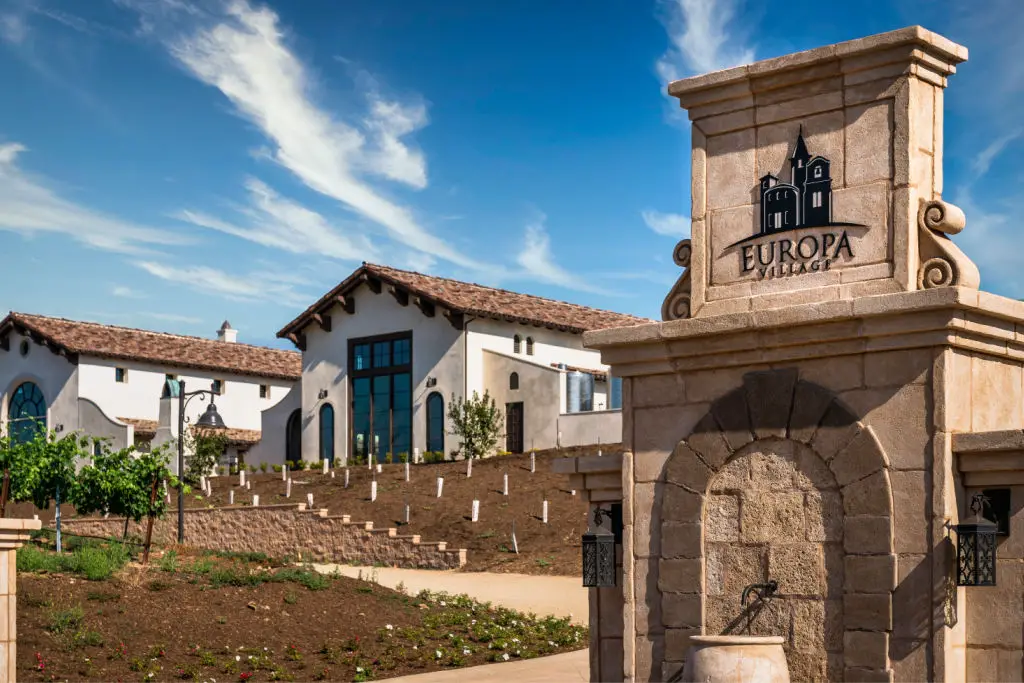 Dan Stephenson, the founder of Europa Village visited Western Europe in the 1970s and wanted to share his experience. As a result, he and his friend began the process of developing a multi-winery resort connected by restaurants, tasting rooms, and a hotel. Currently, the Bolero At Europa Village is the most impressive accommodation option with spacious rooms and complimentary breakfast.
🏨 Bolero Casitas at Europa Village  > Check Availability
🎉🥂 Things to Do in Temecula
In wine country, you simply must go on a guided wine tasting and tour. On Temecula's All-Inclusive Wine Tasting Tour 🍷, transportation, lunch, a walkthrough of the properties, and of course, tastings are all included. Wine lovers looking for a thrill should consider the Private Sidecar Winery Tour 🏍️  where couples will travel by motorcycle with a sidecar!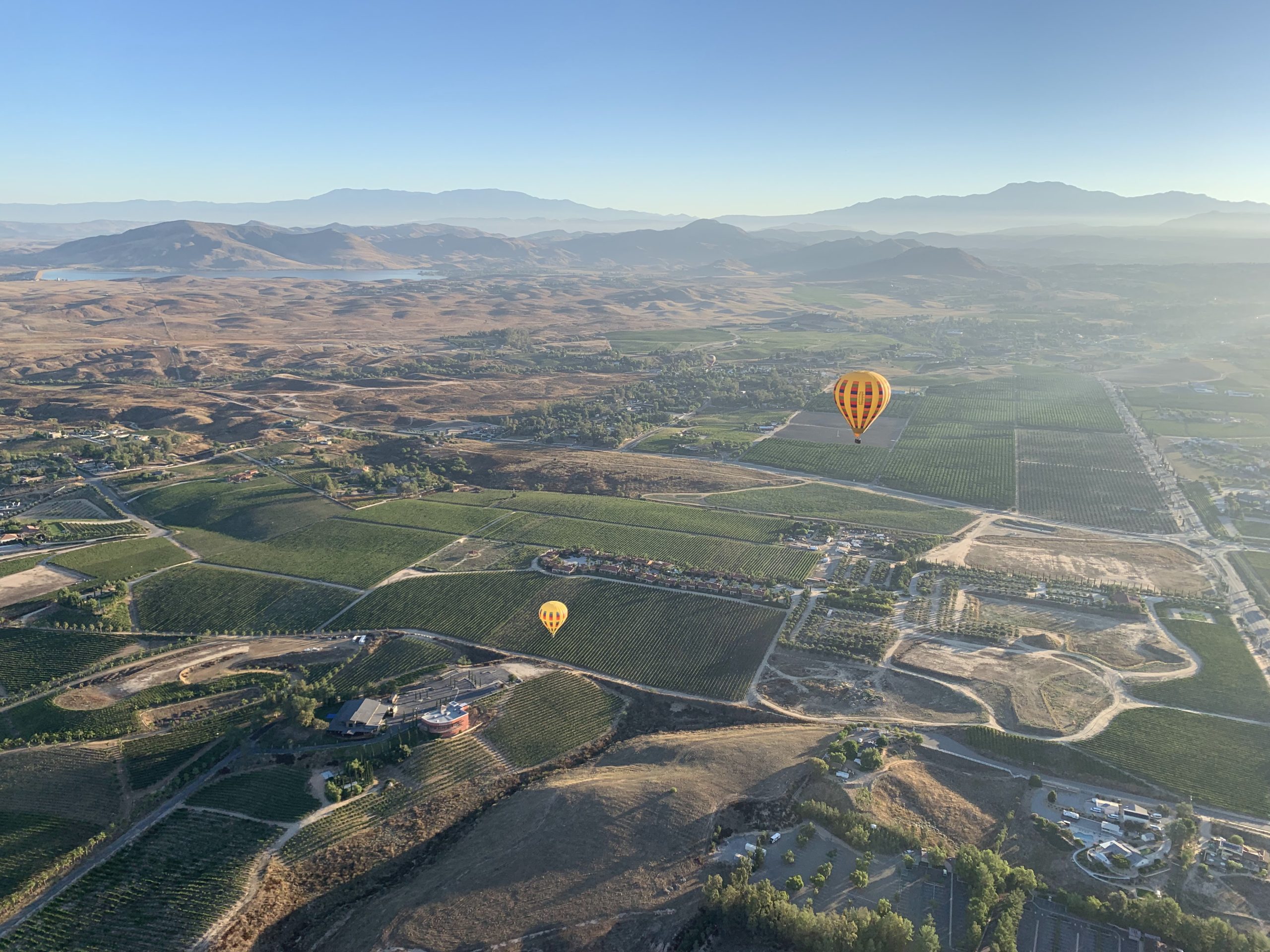 In Temecula, romance is in the air, literally. Hop on board a hot air balloon ride/tour 🎈, soaring over vineyards and local landmarks—this is one of the most romantic ways to celebrate a honeymoon. Afterward, enjoy a traditional European breakfast in a whimsical rose garden.
We Need Your Help
Did you find this article helpful? If so, bookmark it and when you're planning your next vacation click on any of the links below before finalizing reservations. You'll get the best price, we'll earn a small commission, and you'll help support future articles.
Thank you!
BEST TRAVEL SEARCH ENGINES
🏘️ Book Your Accommodation
We use Tripadvisor and Priceline's Express Deals to compare prices and reviews in advance and check availability
✈️ Book Your Flight in Advance
To find the cheapest flight options, you can use WayAway and Skyscanner to find the most suitable choice for you
🚗 Reserve Your Rental Car
Use DiscoverCars and Skyscanner to compare prices and view the largest selection of vehicles