Spending a lot of money on date ideas doesn't guarantee you a great time out. While the odds of a fun date may increase with the amount of money you spend, it's simply not a sure thing. Especially nowadays, when it's so ridiculously expensive to dine out. Believe it or not, some of our best dates were done on the cheap. These 21 fun cheap date ideas can be done while traveling or in your hometown.
Cuffing Season
Cheap date ideas are sometimes the best, and with the cuffing season right around the corner, you better get planning. Cuffing season, between October and March, is a specific time of year when people become motivated to get "coupled up."
During this time people who would typically rather be single find themselves desiring to be tied down or 'cuffed' by a serious relationship. The theory has it that as the temperature decreases the number of couples increases.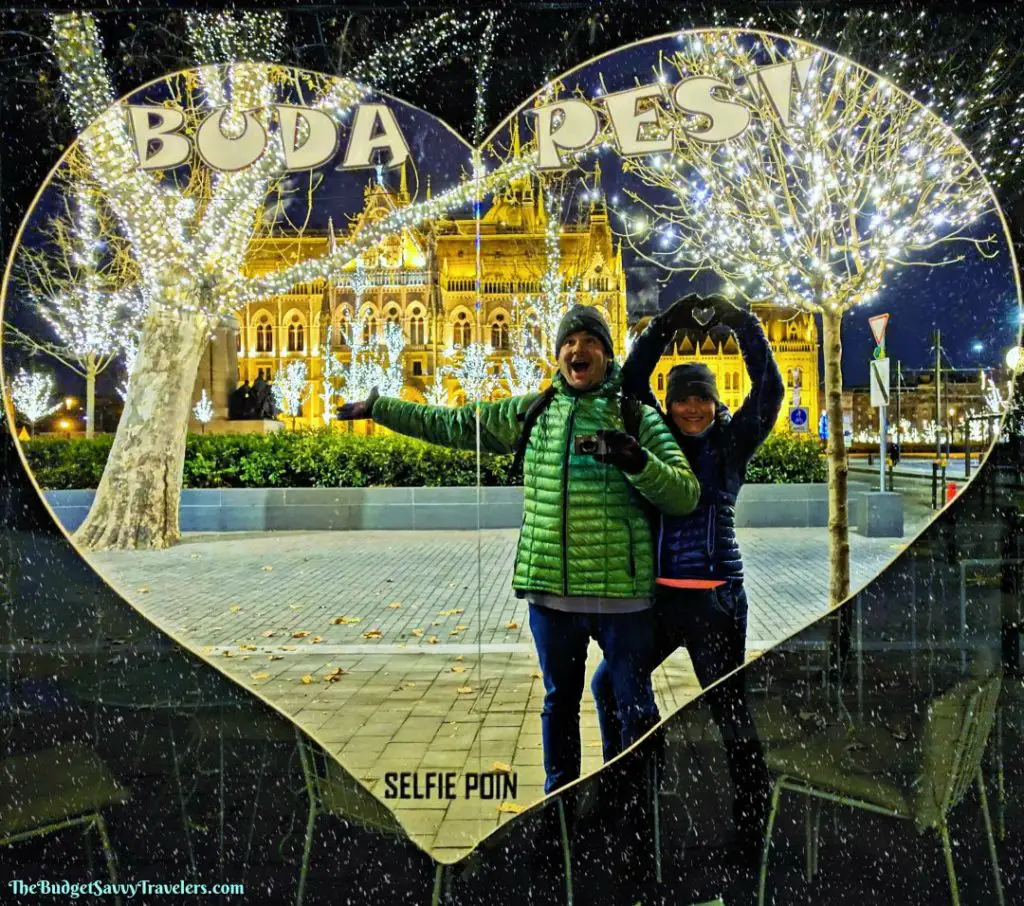 Whether you're married looking to impress your partner or single looking to mingle, dating can quickly become an expensive habit.  Splurging a bit once in a while is usually not a problem.
However, if you find yourself overspending every time you go out, you may end up digging yourself into quite an economic hole. In short, your financial freedom is more important than the best possible date out, and should never be sacrificed.
Listen, Interact, and Learn
Often, the best way to connect with someone is through ways that don't cost a lot of money. Generally, the more your ability to listen, interact, and learn from the other person, the better the date. Nowhere in this equation do you need a limousine, a dozen roses, or a bottle of expensive champagne.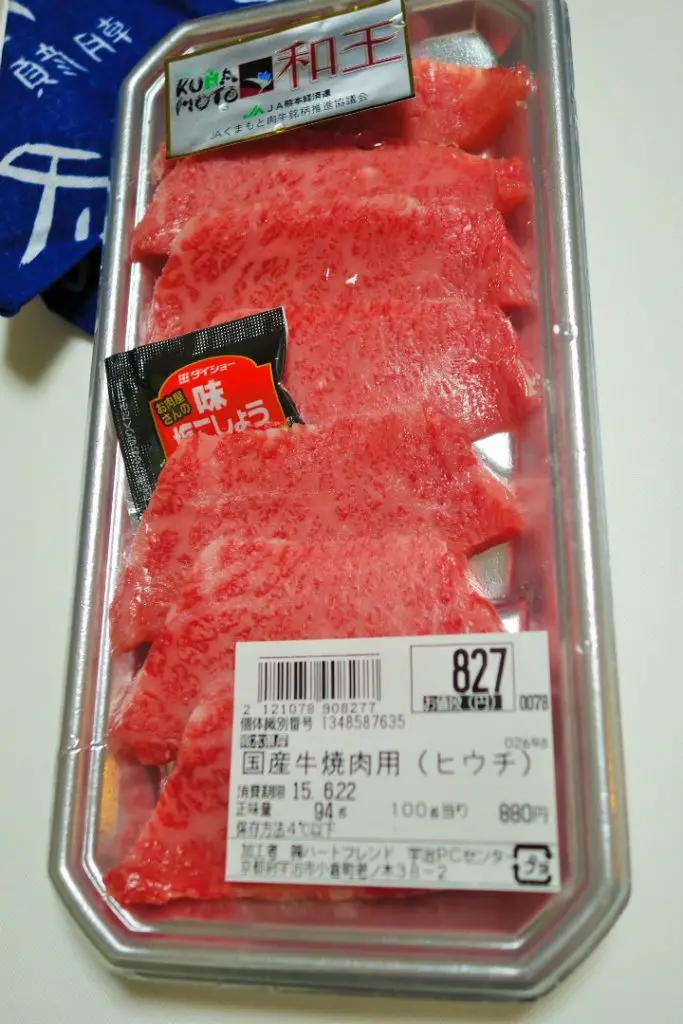 A fun romantic dinner at home can be even more entertaining than an expensive night out. In this picture, we're in an apartment in Kyoto, eating wagyu that we just prepared. Instead of going out to a restaurant and spending an outrageous amount of money on Wagyu, we simply went to a local grocery store and bought it there.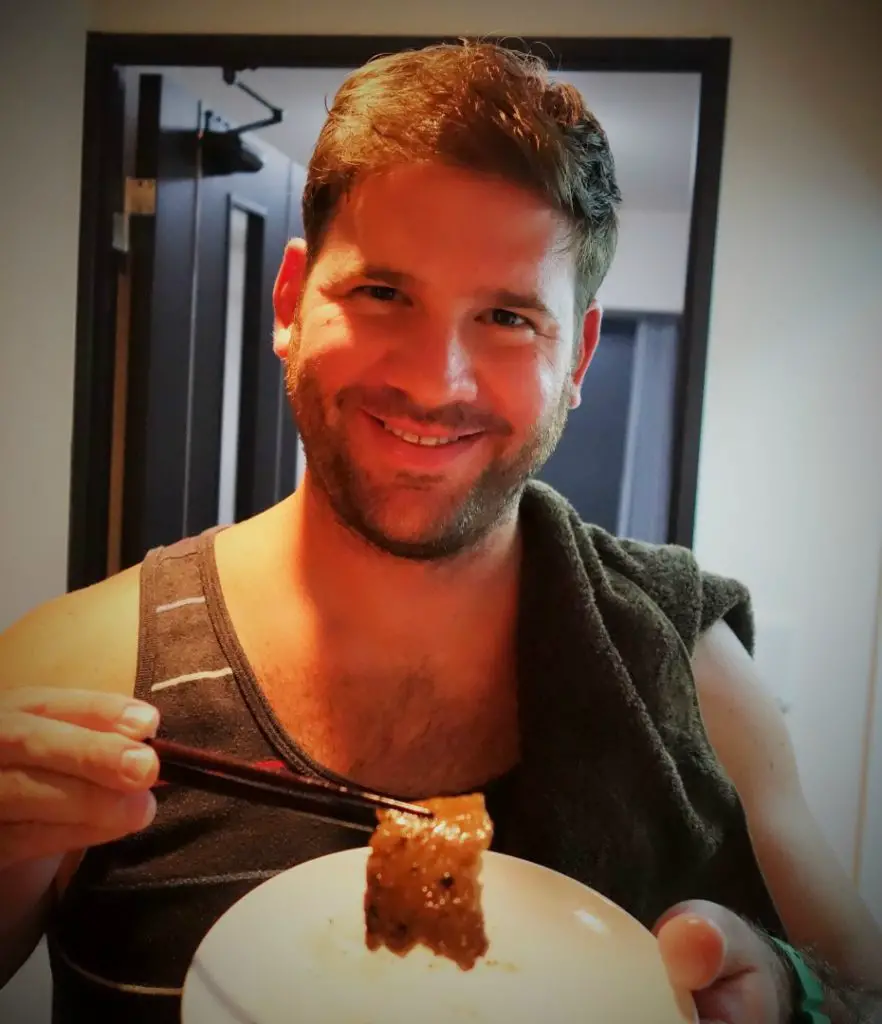 We went through the process of what to look for together, and we added a bottle of inexpensive but good-quality red wine.  Audrey loved the experience and now we do something similar in every country we visit. For the most part, we can prepare local dishes without needing to constantly splurge on pricey meals.
21 Cheap Date Ideas to Do While Traveling or in Your Hometown
Here are 21 fun memorable date ideas that won't cost an arm and a leg, and can be done while traveling or in your hometown.
1. Explore an Art Gallery or Museum
Some of the best places to enjoy on a date are art galleries and museums. You will quickly find out what interests the other person and sometimes you may be amazed at what you learn about them. Also, because you're walking among new and interesting things there's always something to talk about, so there are no awkward silences.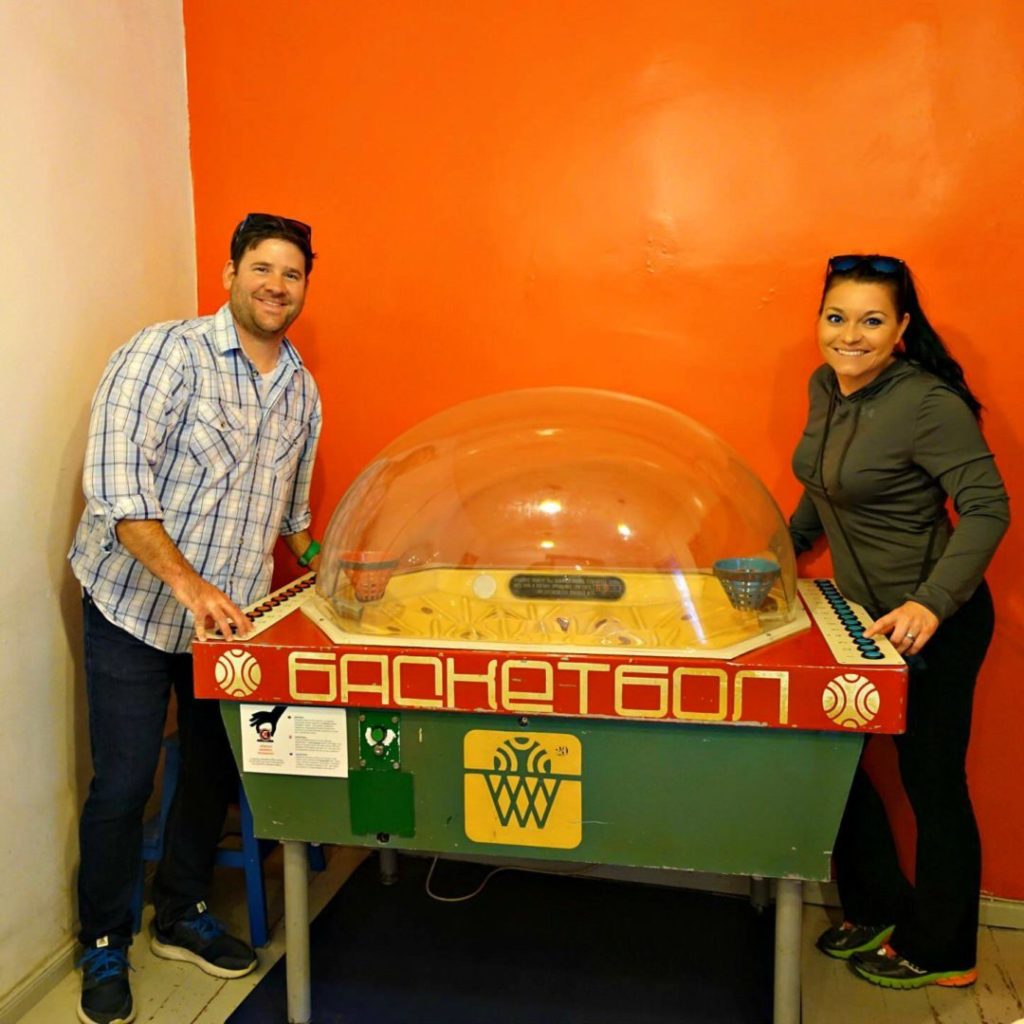 When we arrive in a new city we always look for free museum days. Just about every museum has at least one day a week where it's free or discounted. One of the best museums we've ever been to was the Warsaw Rising Museum, in Warsaw, Poland, and on Sundays it's free!
2. Go Ice Skating
Ice skating is usually a cheap date but it can be a lot of fun and extremely romantic. This was one of the first dates we ever went on and it can be done any time of year. I don't recall exactly how many times Audrey had to grab my hand or latch onto me to prevent herself from falling, but I'm sure it was a lot. While not free, this date is well worth the few dollars!
3. Plan a Day Trip
After a few days of touring the same city perhaps you may feel like there's nothing new to see. In this case, take a day trip! We use public transportation to see other areas of the city, or outside its border, as walking can only take us so far.
Many times, we'll use the map feature on Tripadvisor to get some ideas of things to do nearby. Ideas may include trying out a new cafe for coffee, walking near a river, or taking pictures in cool and unusual locations.
4. Enjoy a Scenic Stroll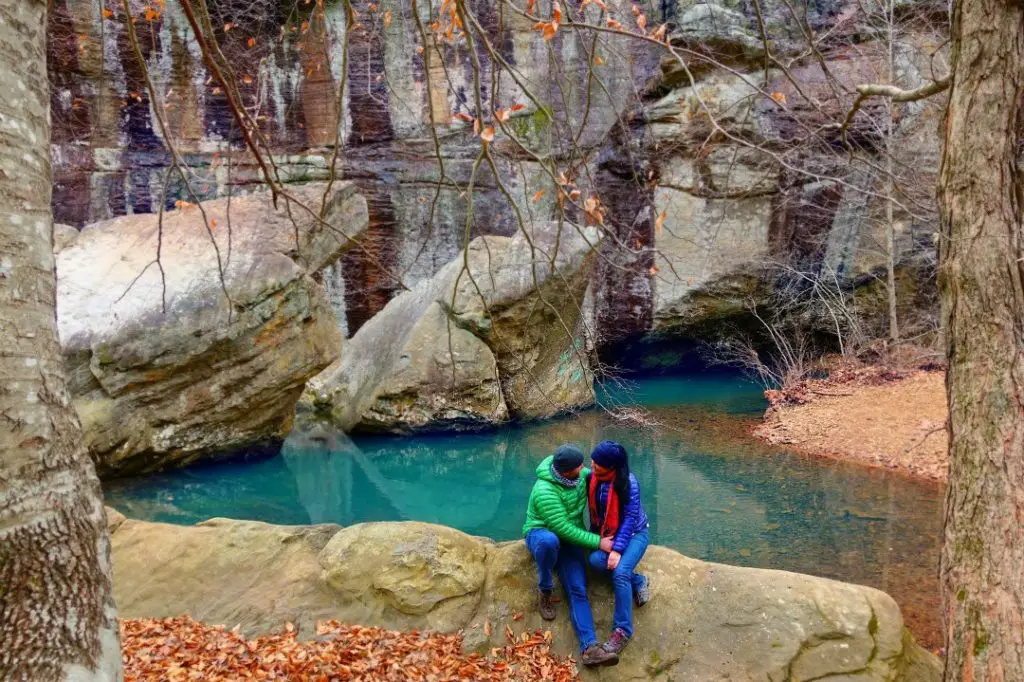 No matter where you are in the world there's always a scenic spot to take a walk. Walking and fresh air will make you and your date feel good.
We enjoy going to nature preserves to get a bit of exercise and it gives us a great opportunity to talk about whatever's on our minds. Depending on your location you may also go for a bike ride or rollerblading.
5. Sing a Tune During Karaoke Night
Karaoke can be a fun night out, even if no one in the group can hold a tune. We love duets! One time, at a karaoke night in Galena, Illinois we sang "Beers for My Horses.'
Duets always seem to be the most fun. You'll be interacting with your date and you may find out more about what kind of music they like. By the way, Audrey was Willie Nelson and I was Toby Keith.
6. Play Boardgames or Cards
We've been having a lot of fun with other couples playing 'Cards Against Humanity.' However, when we're in situations alone where we're trying to unplug a bit or just feel like doing something different we'll play 500 Rummy over a bottle of wine.
Or if you feel like being out, many cities have board game cafes where you can play as many games as you'd like for only a few dollars. It can be nostalgic, in other words romantic. This is good clean and cheap fun and it's a great way to learn and interact with your date.
7. Stargaze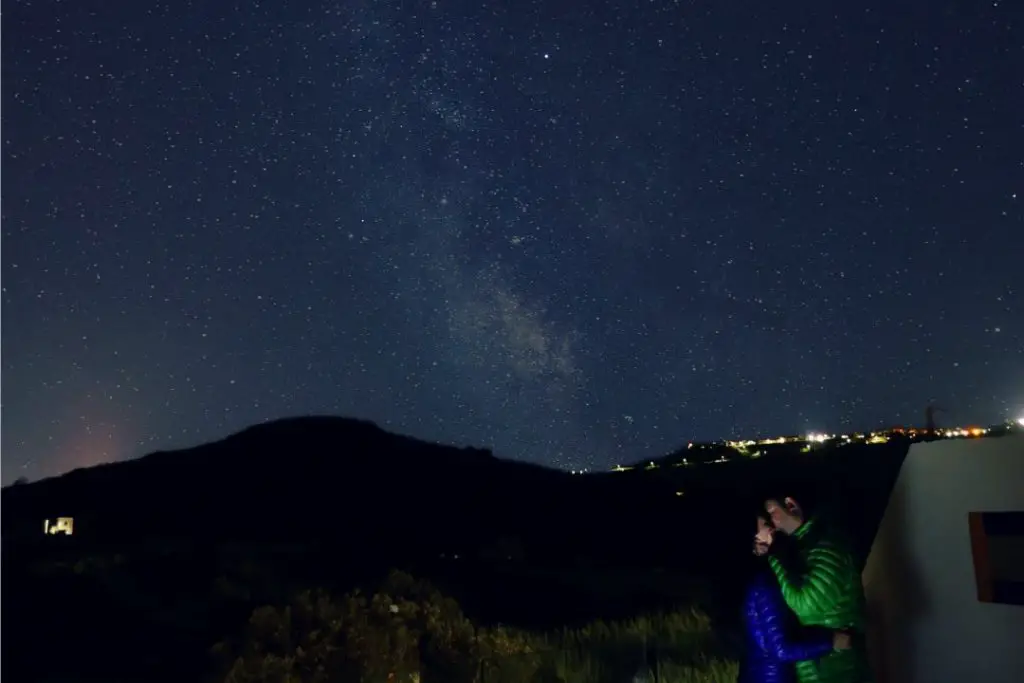 All you have to do is find a somewhat dark spot lay down a blanket and look up at the night sky. We use the "Night Sky" app to help us look for and understand various constellations. You can do this from the balcony of your hotel, a scenic overlook, or the roof of an apartment building.
8. Wine and Dine Your Date on a Budget
We hate the idea of spending a lot of money on lavish dinners. There are a couple of ways to enjoy a nice dining experience without spending a fortune. We will occasionally splurge on lunch, brunch, or a prix fixe menu at an elegant restaurant.
These options are usually more affordable in the afternoon rather than in the evening. Some places offer marvelous deals and specials to fill seats during the afternoon or early-bird specials. Follow up the meal with a scenic stroll and you're as good as gold!
9. Enjoy a Winery or Brewery Tour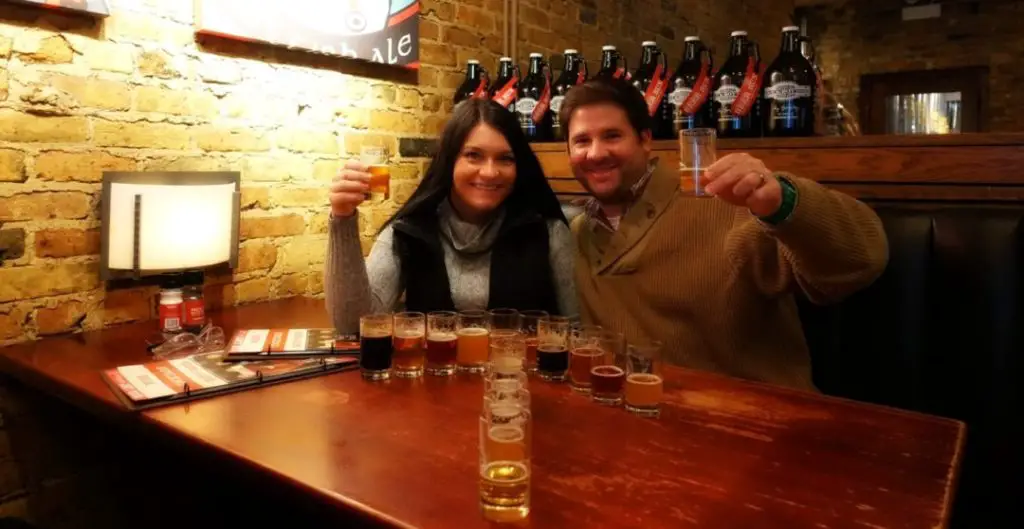 Most local wineries or breweries offer a free tour of the facilities. This is a great way to build on your knowledge base and get some free drinks! We went to the Rock Bottom Restaurant & Brewery for a tour and lunch during the chilly months of winter in Chicago.
After our beer flights, we decided to stay to enjoy Rock Bottom's lunch specials. Their daily deal of $5 hamburgers and $3 beers make it a popular stop with locals looking for a trendy, but budget-friendly place to dine in downtown Chicago.
10. Have a Wine and Cheese Night
I have to admit, this is one of our go-to date nights. Even though we're world travelers, we're homebodies at heart. We enjoy having a bottle of wine (or two) with cheese for an intimate night in.
On group date nights we love it when everyone brings a bottle of wine (to save money) for a blind tasting. Pair it with various cheeses and crackers and nobody will know that you didn't spend a fortune when it was your time to play to host.
11. See Double at a Dive Bar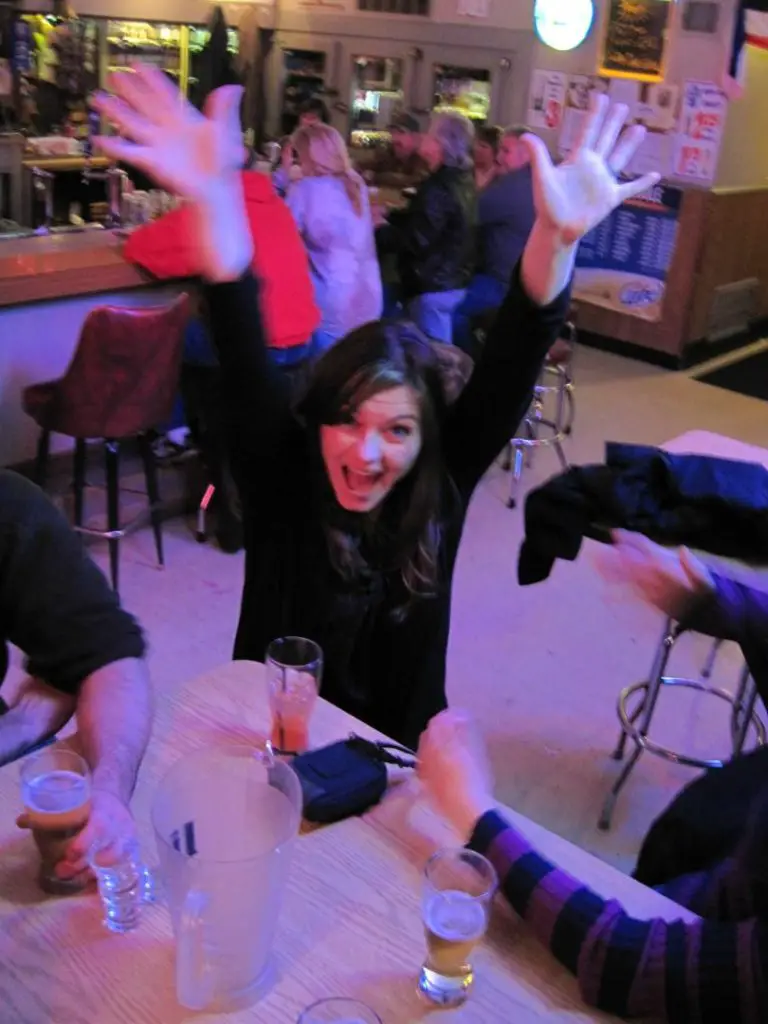 If wine's not your thing head to a dive bar. It can be fun to switch up your routine and visit a dive bar for some cheap drinks and a few rounds of pool or darts.
12. Laugh Out Loud Together
Visiting an improv show or comedy club can be a fun way to enjoy a date night. During the show, you can observe the kind of humor your date thinks is funny. Also, after the show, you can discuss the highlights and lowlights of the acts.  Typical weeknight tickets can run as little as USD 5.
13. Go to the Beach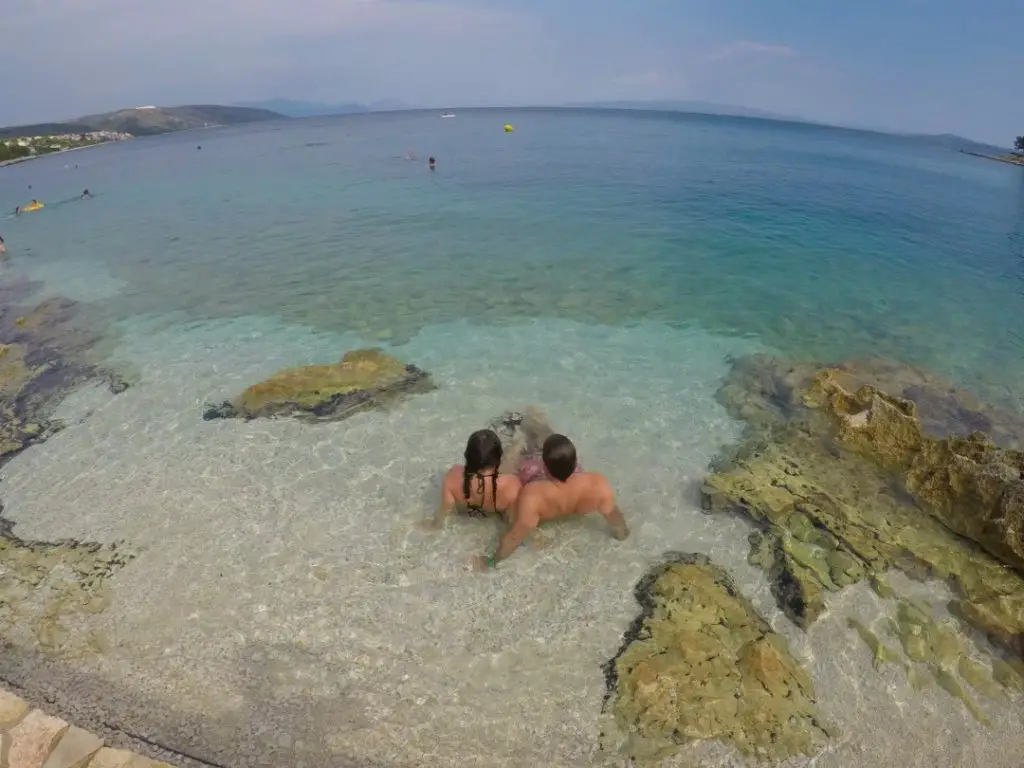 It doesn't get much easier than this. If you're near a beach, visiting it will make for the perfect date. Spend extra time here by setting up a picnic.
At sunset, instead of buying expensive Champagne, simply pick up a Prosecco. More likely than not, your date will love it, you'll look romantic, and you will have spent half the cost.
14. Fly Kites
As long as you're at the beach, you might as well fly some kites. If there's no beach nearby just head to a nice park or open field. Kites are easy to use, nostalgic, and generate laughter. Big box stores sell them for less than 10 USD.
15. Listen to Live Music
For the price of a cup of coffee, you can enjoy live music at your local coffeehouse. Even if you splurge on an orange mocha frappuccino, the evening won't be too expensive.
16. Play Mini-Golf
Everyone loves mini-golf. It's a fun outdoor activity that will force you to interact with your date and create conversation, and it usually takes at least two hours. For a bit more intensity, and not as much fun (in my opinion), head to the driving range.
17. Grab Some Shaved Ice or Ice Cream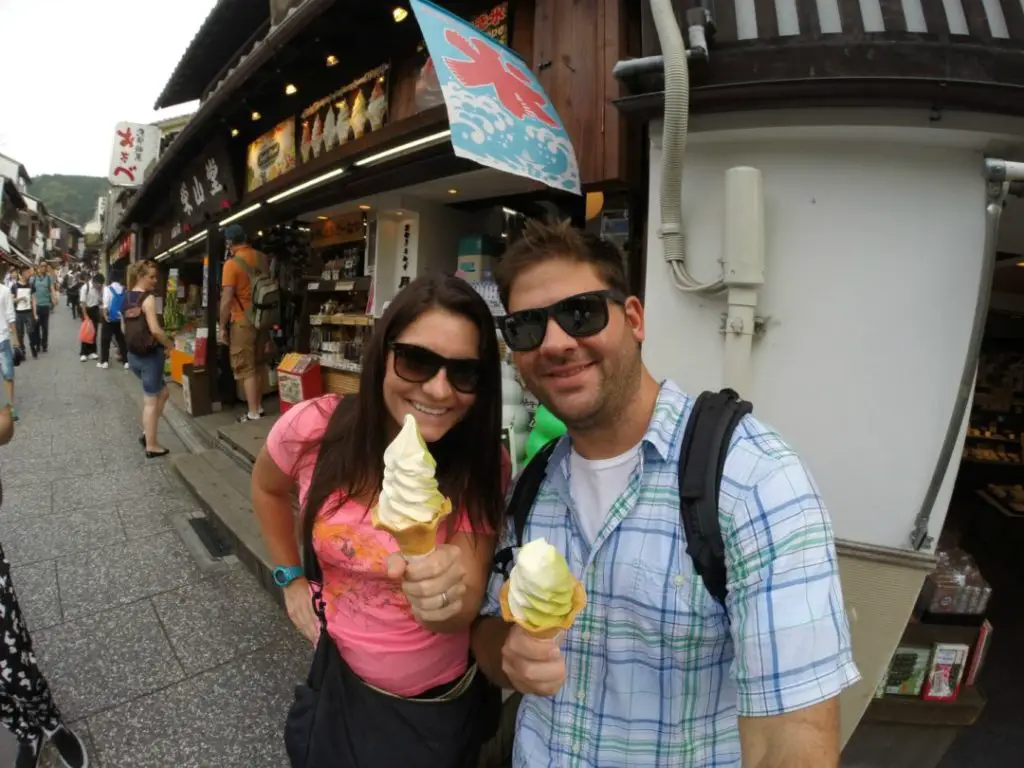 Nobody's ever sad eating shaved ice or ice cream. Find a local stand in an interesting neighborhood and after buying it go for a walk. Audrey always used to love visiting Mario's Italian Ice in Little Italy in Chicago. For me, it was okay, but not worth the premium price. Oh, the things we do for love.
18. Tube Down a River
Now, this is an activity that I would like to see a lot more of. There's almost nothing better than tubing down a lazy river in the summer. Seriously, why don't we see more of this?
The adventurous couple will do this themselves, but we probably recommend that you find an outfitter that specializes in this sort of thing. Because you're only hitching a ride and renting an inflatable donut the prices are usually very reasonable.
19. Get Out on the Water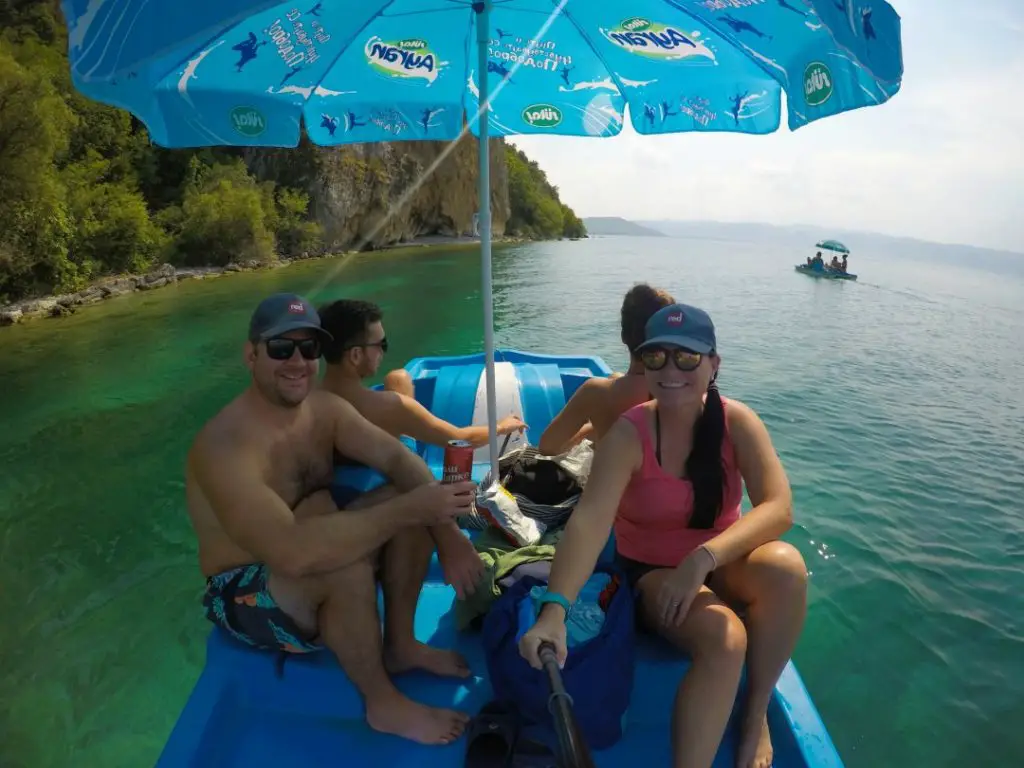 Get out on the water by renting a kayak, canoe, SUP, or paddleboat at your local lake or beach. Water-based activities will get you both out into the sun enjoying the fresh air while participating in a bit of exercise.
20. Relish in a Seasonal Activity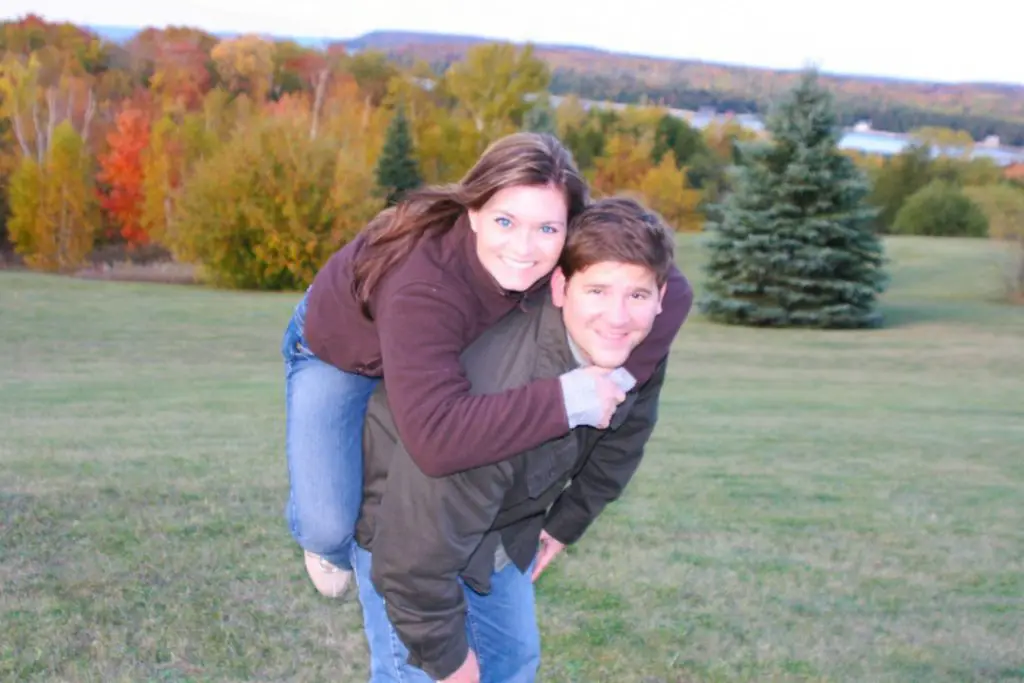 Aren't seasonal activities the only thing that gets you through a rough winter? Some of our favorite budget-friendly seasonal activities (for all seasons) include:
Photoshoots
Pumpkin carving
Geocaching (which is the best in winter)
Making hot toddies or hot chocolates from scratch
Driving to look at Christmas lights
Grilling outside
Bike riding
Prepare chili
Holiday movie night
Tour Seasonal or Christmas markets
21. Travel With Food and Then Netflix and Chill
Probably one of the most traditional dates in existence is dinner and a movie. However, with the exorbitant cost of movie tickets, this ain't happening. Instead, for the cost of one movie ticket, you can purchase a Netflix subscription or you can even download new movies online for free.
Kick off the evening by selecting a culinary dish from another country if your home or the country you're visiting while traveling. The philosophy is that when you prepare a country's cuisine, you will allow yourselves to be carried away to that dreamy, distant place, if only through your senses alone. Still, it can be fun and romantic to navigate through a new recipe with unfamiliar ingredients.
Tasting new spices and wine varietals will allow you and your date to emerge yourself in the local flavors and aroma of a foreign country. End the night with a great movie and know that you added a new creative dish to your repertoire.
Bonus Date Ideas
Visit movie locations
Go to your local library for free events
We Need Your Help
Did you find this article helpful? If so, bookmark it and when you're planning your next vacation click on any of the links below before finalizing reservations. You'll get the best price, we'll earn a small commission, and you'll help support future articles.
Thank you!
BEST TRAVEL SEARCH ENGINES
🏘️ Book Your Accommodation
We use Tripadvisor and Priceline's Express Deals to compare prices and reviews in advance and check availability
✈️ Book Your Flight in Advance
To find the cheapest flight options, you can use WayAway and Skyscanner to find the most suitable choice for you
🚗 Reserve Your Rental Car
Use DiscoverCars and Skyscanner to compare prices and view the largest selection of vehicles