Emerald Bay Sandals is one of the few all-inclusive resorts in the Exumas, a place so breathtaking that its brilliant colors are visible from space. Made up of 365 islands, the Exumas is famous for its deserted islands (cays), wild beaches, and exclusive resorts. Emerald Bay Sandals proclaims to be one of the most romantic getaways in the Bahamas, but is it worth the money?
There are only three islands in the Bahamas that have all-inclusive resorts―they are Grand Bahama Island, Nassau, and the Exumas. Nevertheless, if you're looking to travel to the most beautiful part of the Bahamas then you must go to the Exumas. It's that spectacular.
All-Inclusive Resorts – The Exumas
You can count the number of all-inclusive resorts in the Exumas on one hand. As a result, if you know what you're looking for then it's fairly straightforward to pick the perfect one to visit, based on your budget and expectations, of course.
Most travelers choose to vacation at Emerald Bay Sandals, or any other all-inclusive resort in the Exumas because they're looking to experience something special. Whether it's swimming with happy pigs, walking on one of the countless inhabited soft white sand beaches, swimming with friendly sharks, or sailing through the emerald-green and sapphire-blue cays, the Exumas are like nothing else on earth―and, they provide a once-in-a-lifetime travel opportunity.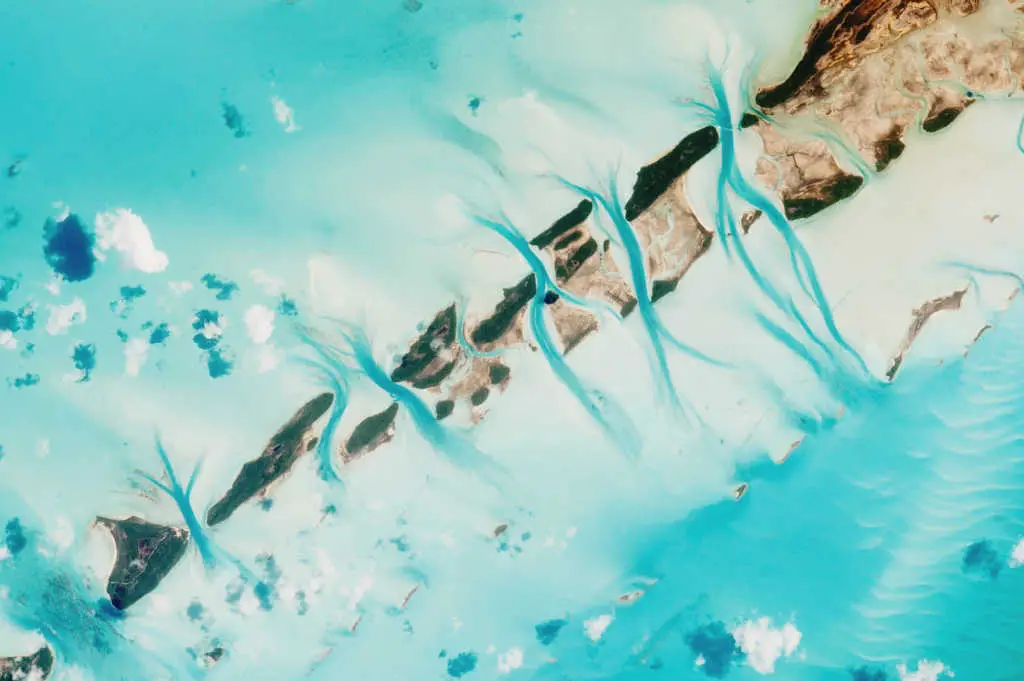 There are numerous accommodation options through the Exumas including hotels, all-inclusive resorts, and rentals. Furthermore, while Emerald Bay Sandals is considered the only true all-inclusive resort in the Exumas, other accommodations provide a similar experience.
For example, Kahari Resort has a beach bar and a restaurant that's open for breakfast, lunch, and dinner, and several nearby restaurants to explore that provide further options. Of course, rather than prepaying one lump sum, you'll pay as you go―which has its pros and cons.
Is Visiting Emerald Bay Sandals Worth the Money?
A vacation to the Exumas will most likely feel pricey, few people will consider it cheap. For example, just reaching the islands will most likely entail an additional flight or ferry ride, most certainly adding additional cost.
Also, the lowest-cost rooms at Emerald Bay Sandals will set you back about $450 per person per night. This equates to about $1,000 per couple, which means the cost is approaching overwater bungalow territory in Tahiti and the Maldives―two exotic places that have resorts that provide exceptional first-class service.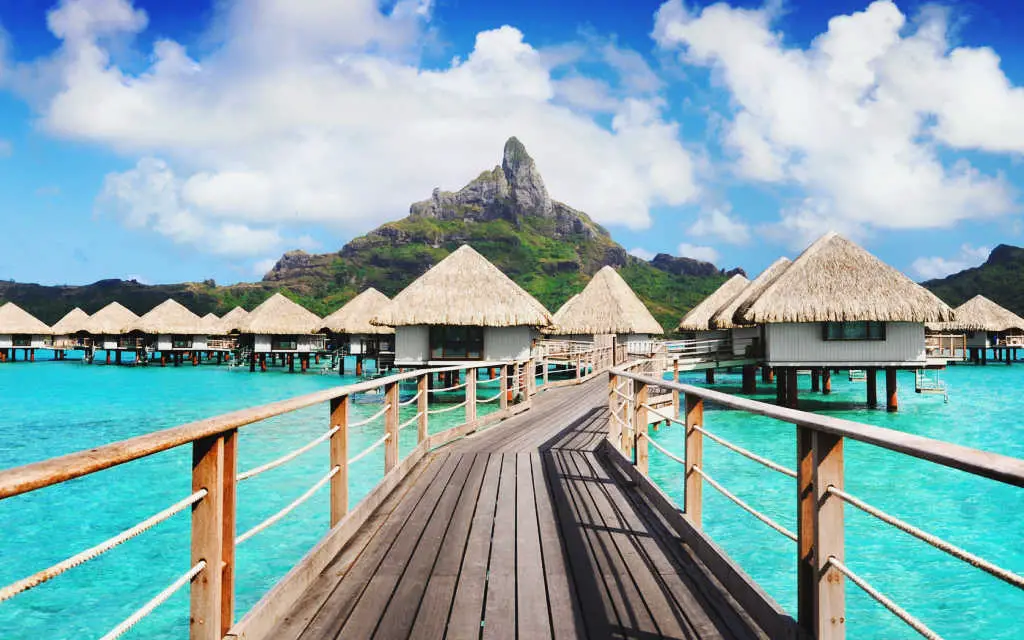 If you decide to include butler service, the cost can easily reach $1,500 per night. As shown below, there are a few things you need to know before paying for butler service―mainly, to avoid any surprise. Regardless, there's always a way to visit any place on a budget. We've done it and we'll discuss these options below to see if visiting Emerald Bay Sandals is worth the money.
7 Things to Know Before Visiting Emerald Bay Sandals
Going to an all-inclusive resort is all about taking the stress out of vacation planning. Typically, people who seek out all-inclusive resorts enjoy being pampered and don't like unexpected expenses. After all, how annoying is it to get that surprise 'resort fee?'
Making sure that your expectations will be met helps to ensure a successful stay, especially when paying nearly $1,000 per night. For this reason, well-seasoned travelers will particularly appreciate this insider information. Also, whether this is your first all-inclusive experience or you're a seasoned pro, the tips below will help prevent unforeseen aggravation.
Below are seven things to know before visiting Emerald Bays Sandals.
7 THINGS TO KNOW BEFORE VISITING EMERALD BAY SANDALS
1. Property May Appear Dated and Tired
While the exterior property seems to be well manicured, to a keen eye, the interior needs some work. Put simply, Emerald Bay Sandals has not had its rooms remodeled in a very long time. The resort was originally a Four Seasons which is why it appears immaculate online.
Tip: Within the spa, there are several private pools/cabanas that guests may use for free anytime. A spa reservation is not required.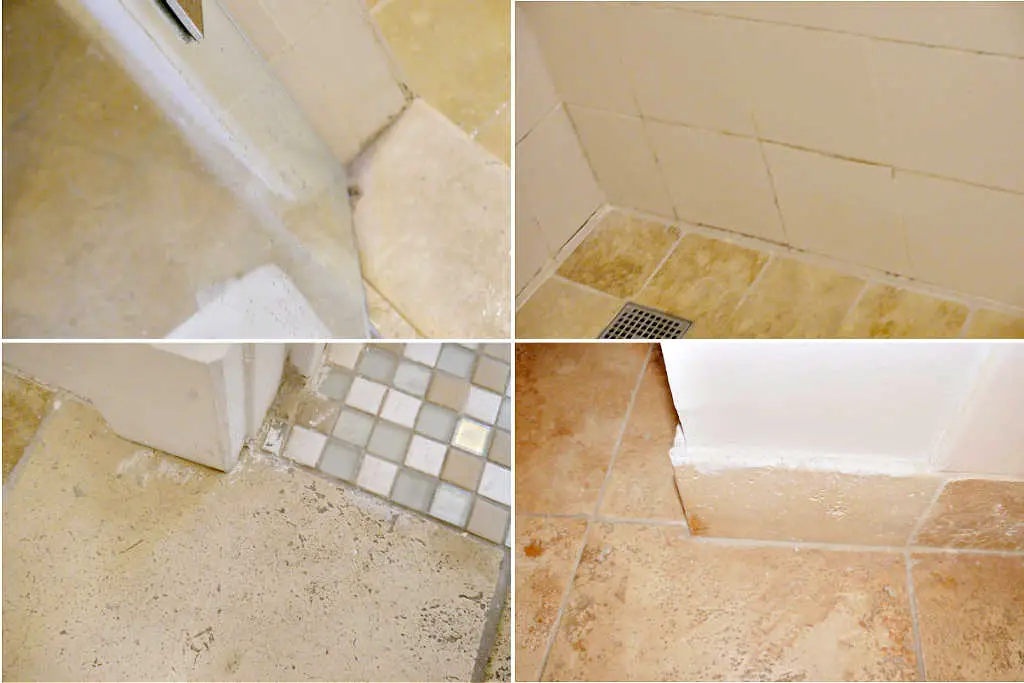 In reality, over the years the furniture has become distressed, with some pieces significantly more than others. In terms of maintenance, there is a prevailing level of unkemptness, mainly related to general maintenance including sloppy touchups (paint), rust, mold, clogged drains, elevators not working, leaky ice machines, etc.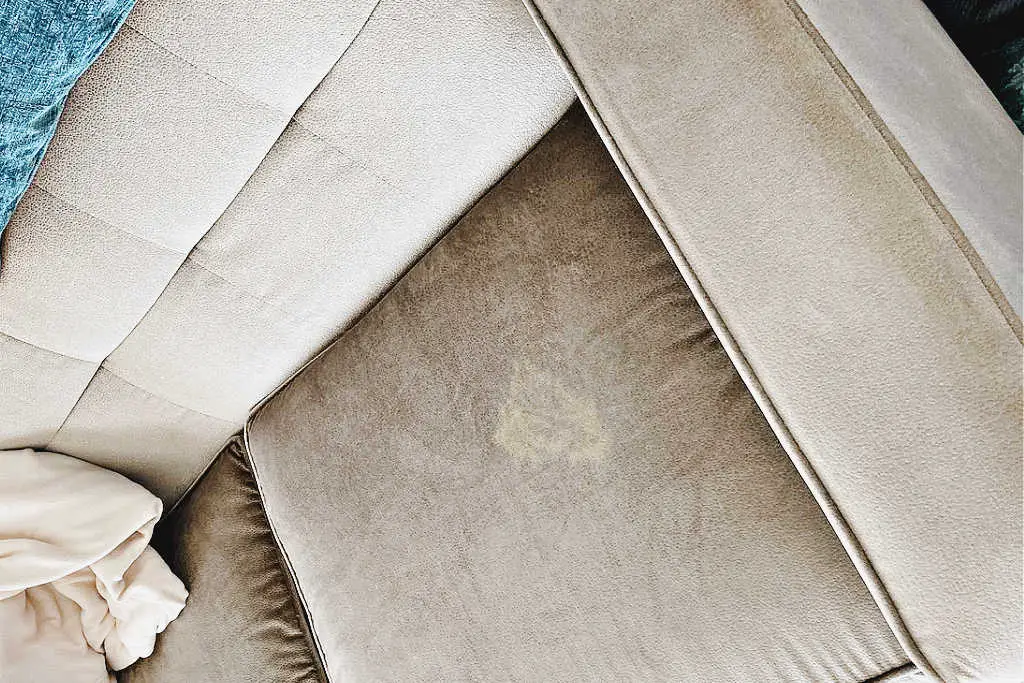 Furthermore, until remodeled, the resort would benefit from a deep cleaning and a new HVAC system, as the rooms feel uncomfortably moist from the humidity.
Top-3 Alternative Resorts on Greater Exuma Island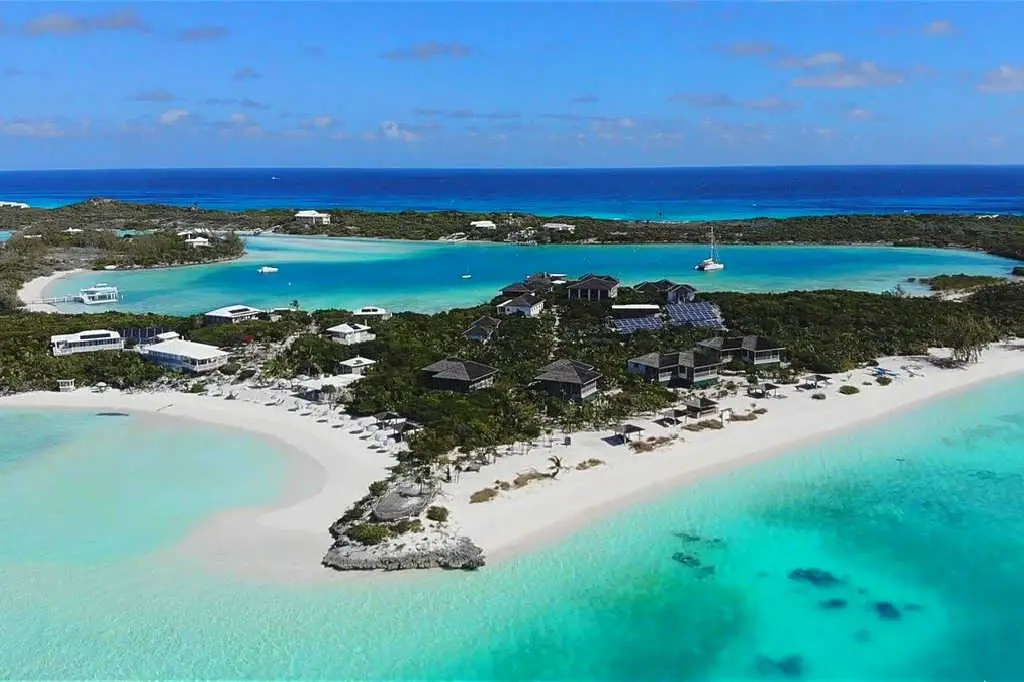 Below are additional resort options for visiting Greater Exuma Island. All three feature dining options for breakfast, lunch, and dinner, and of course include some form of a beach bar. Prices below are per night, per couple.
🏝️ Peace & Plenty Resort: A historic hotel on the island of Great Exuma, Bahamas. The perfect setting overlooks Elizabeth Harbour and Stocking Island Beach.
🌺 Kahari Resort: A one-of-a-kind boutique eco-friendly resort secluded on Stocking Island. It's surrounded by calm turquoise waters and features 12 bungalows where guests may enjoy an authentic Bahamian experience.
🥂🎉 Grand Isle Resort & Residences: This beautiful villa resort in Great Exuma, Bahamas delivers spectacular views and luxuries such as fine linens, fully appointed gourmet kitchens, and private balconies that overlook your slice of heaven. It's significantly more luxurious than Emerald Bay Sandals.
2. At This Price Point, Service May Seem Lacking
At $1,000+ per night, guests should expect phenomenal service. Typically, when it comes to guest happiness, five-star resorts focus on attention to detail, personalization, and creativity. For example, employees should greet guests with smiles, know their names, possess a genuine desire to assist, and think of creative ways to make their stay special and effortless. In other words, guests should feel as if they're the most important patron of the property.
Feedback From Other Guests
Various things were broken in the room, including but not limited to:

Cabinet door to the mini bar was broken. Notified three separate people over two days and it took complaining in the loop to have it handled.
Handle on the tub was broken.
Balcony door didn't lock.
Bedroom air conditioning unit only worked with the fan on one speed (low), room was rather warm.
TV wasn't working properly.
Several wet spots on the hallway floor from the air conditioning units that I slipped on.

They switched us to another room on the third day. So we had to pack everything up, the butler helped us move us, but we still had to unpack everything again, taking time from our vacation.

However, there were a few things wrong in the second room (shower head of tub broken, bulbs out, only one remote and it didn't always work). Housekeeping put a dirty cup back in the rack.

We had to speak with the head of guest services twice; again, taking time from our vacation.
While there are glimmers of hope, realistically, service is average at best. In many cases, guest requests are fulfilled in an untimely manner, this includes room service, housekeeping requests, and the replenishment of drinks in the room. Occasionally, requests even need to be asked more than once―so don't be surprised if you have to ask for something three, four, or five times. Finally, room service is only served until 10 pm, which is disappointing.
Pack This > Underwater/Waterproof 360 Camera with Floating Selfie Stick
3. Foodies May Be Disappointed
Generally, the cuisine tastes favorable but the quality and creativity are uninspiring. Matter-of-factly, the entire gastronomical experience is akin to a halfway-descent corporate restaurant chain. Unfortunately, some of the other guests referred to a number of the restaurants as cafeteria food.
Please don't mistake this critique to imply that the food isn't tasty―guests mostly enjoy the food. However, travelers looking for a high-end dining experience that challenges their palates may be left disappointed.
For example, the "premium" wine included in the standard nightly rate is Robert Mondavi Twin Oaks, which is equivalent to about a $10 bottle of wine. Guests seeking something a bit more refined will have to pay out-of-pocket.
Don't Forget to Bring: It's Better in the Bahamas T-shirt
It's also important to note that the liquor bottles provided in the rooms are not sealed, they're refilled. All of the bottles have bottle pourers on them. At times, guests have complained that the color of the liquor seems a bit off.
4. Butlers Expect a Tip
Technically, butlers, transfer drivers, and spa attendants are not employees of Emerald Bay Sandals. As a result, these staff members work for tips and are not included in Sandal's strict "No Tipping Policy."
Note: Aggressive guests will get much more out of butler service than passive ones. While many butlers will try to anticipate guest needs, they are not mindreaders. In most circumstances, guests should communicate to their butlers what is expected. Butlers anticipate a tip of between $20 and $40 per day.
Butlers will usually take care of reservations for meals, retrieve beach towels to reserve lounge chairs and beach coolers and placement, serve drinks and meals on the beach or in guest rooms, and handle any other miscellaneous minor requests. Awkwardly, some butlers request tips as they complete tasks instead of waiting until the end of the guests' stay.
5. Reservations Are Required For Dinner
In total, there are 11 restaurants at Emerald Bay Sandals. Five of those restaurants require a reservation and have limited capacity: Il Cielo (Italian), Barefoot by the Sea (Seafood), La Parisienne (French), Bombay Club (Indian), and Kimonos (Japanese). As a result, guests may not be able to visit the restaurant of their choice if they're not proactive about making a reservation.
When making reservations, it's also important to note that guests with butlers tend to have priority over those that do not―it's kind of like having an insider who can make things happen on your behalf. Also, it's not possible to pre-book reservations, so guests must wait until they've arrived at Emerald Bay Sandals.
Bring This Book With You > Pigs of Paradise: The Story of the World-Famous Swimming Pigs
To put it nicely, making a reservation for a restaurant can quickly become a hassle. Essentially, every guest is competing for limited seats in one of the five premium restaurants.
6. Golf May Include Hidden Fees
The all-inclusive price includes green fees. However, it will cost guests $65 to rent clubs and $50 to rent a cart. As a result, a group of four would cost well over $300 to go golfing on the "free" course. This additional expense can add up quickly for any golfer looking to play every day.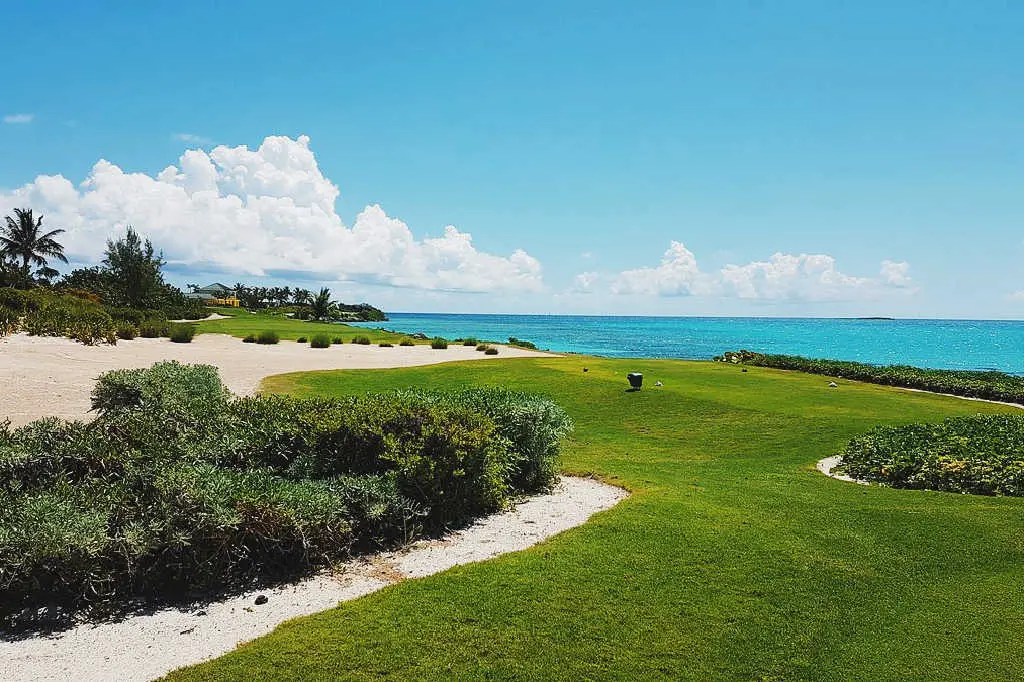 Below are a few things to know before going golfing at Emerald Bay Sandals:
During tournaments, the course is closed to guests. Therefore, please your dates carefully.
There is not a golf course marshal. Therefore, twosomes may get stuck behind larger groups.
All-inclusive drinks are not included at the golf course (BYOB and snacks).
The back nine holes sit along the ocean and are the most beautiful.
7. Mosquitoes May Be Unbearable
Emerald Bay Sandals and the championship golf course use mosquito foggers to help fight the pesky bugs. However, in the Exumas, they seem to be extra ferocious. Furthermore, Sandals does provide mosquito repellant in each guest room, and the gift shop sells 'Sand Fly Away.'
Tip: Bring Ultrathon Insect Repellent Lotion as a backup, just in case normal bug spray doesn't work. Many guests complain that they're unable to leave their rooms at nighttime. You don't want to have your vacation ruined because of mosquitoes. We use this brand when traveling to areas like the Borneo and Amazon rainforests.
Hopefully, the tips above prepared you for your trip to Emerald Bay Sandals. If you have not already reserved your stay, feel free to do so below.
Budget-Savvy Options to Visit Great Exuma
To save money, and in the attempt to "live like the locals," we enjoy flying to Great Exuma Island and renting a car, and accommodation, and exploring the island at our own pace. It's as easy as driving to Tropic Breeze Beach Bar & Grill and making the day of it—in paradise!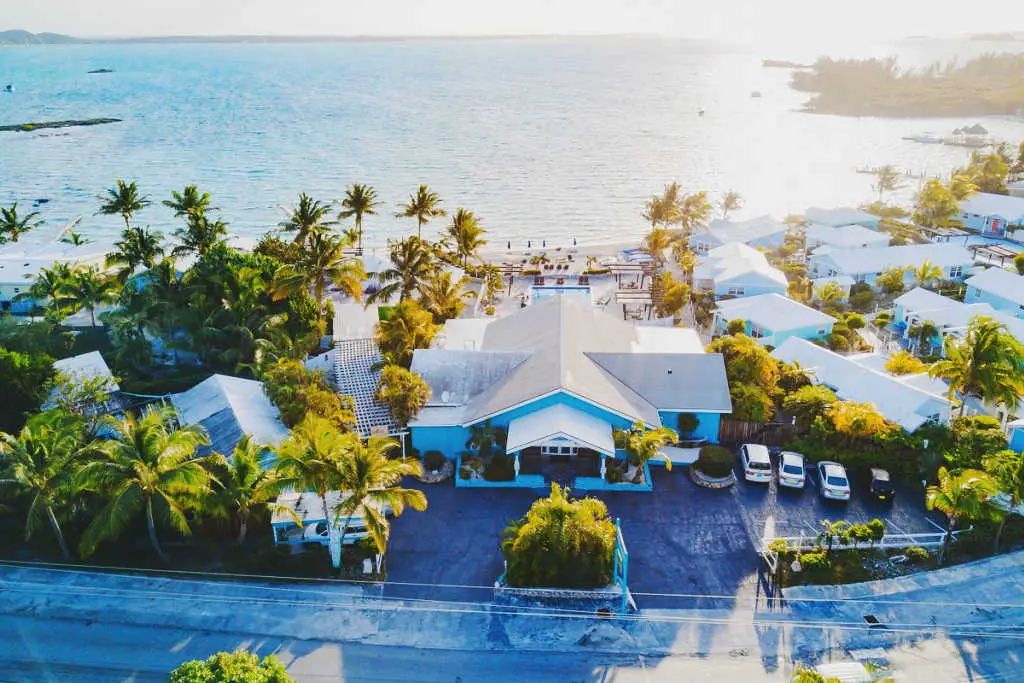 Top-3 Budget-Savvy Accommodations
Below are three budget-savvy accommodation options on Greater Exuma Island.
🐢 Turtles Nest Bahamas: Charming B&B that provides a serene setting to enjoy the many splendors of the beautiful Bahamas, from $122.
🏠 Sandy Bottom Cottages: The owners of these studio apartments embody the Bahamian welcoming spirit which sets the tone for an incredible stay, from $100.
🤩🏖️ Hideaways Exuma: This beachside vacation property offers both beachside and hillside villas and cottages ranging from studio, one, two & three bedrooms, from $150.
Excursion
While in Nassau, take the 3N's Exuma Vacations 7 Stop Tour and retrace your steps back to Greater Exuma by boat, exploring the entire length of the Exuma island chain. You'll stop at amazing locations that most people only see by air including Great Guana Cay, Thunderball Grotto, Compass Cay, Staniel Cay, and Exuma Sand Bar.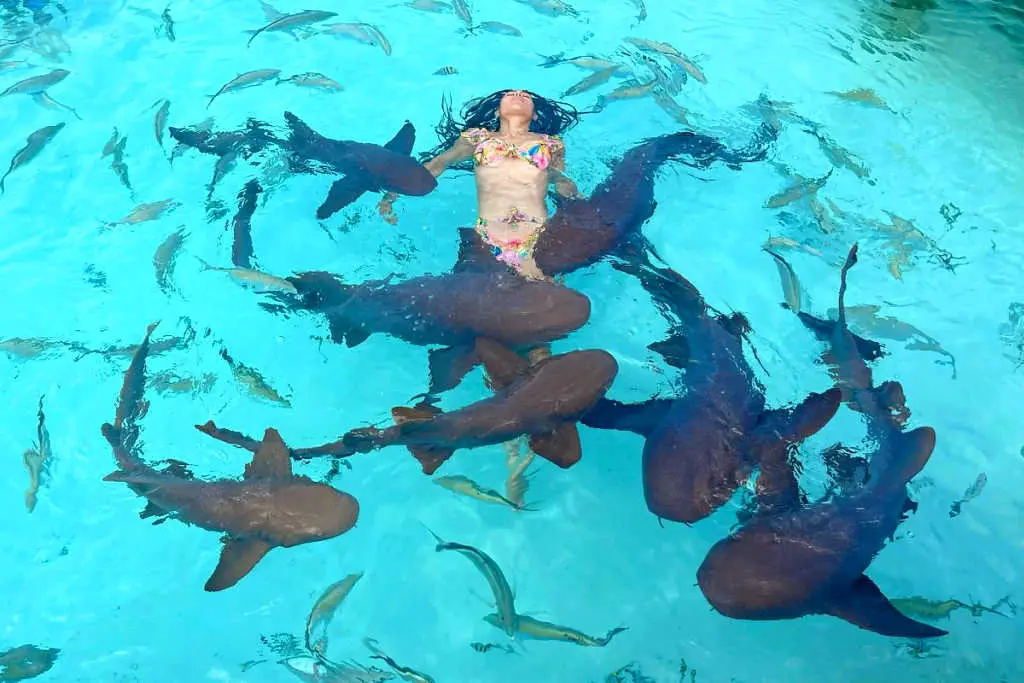 Emerald Bay Sandals is one of the most beautiful islands in the Caribbean. Shades of aquamarine, amethyst, and jade in deeper waters turn crystal clear near the shores. Locals are generally warmhearted and tourism feels unspoiled. Secure a discounted flight to Exuma International Airport, to be relaxing at your resort in a matter of minutes.
We Need Your Help
Did you find this article helpful? If so, bookmark it and when you're planning your next vacation click on any of the links below before finalizing reservations. You'll get the best price, we'll earn a small commission, and you'll help support future articles.
Thank you!
BEST TRAVEL SEARCH ENGINES
🏘️ Book Your Accommodation
We use Tripadvisor and Priceline's Express Deals to compare prices and reviews in advance and check availability
✈️ Book Your Flight in Advance
To find the cheapest flight options, you can use WayAway and Skyscanner to find the most suitable choice for you
🚗 Reserve Your Rental Car
Use DiscoverCars and Skyscanner to compare prices and view the largest selection of vehicles