Starved Rock State Park is beautiful and should be visited during all seasons. It's especially special to visit in the winter season when people start feeling a little stir crazy.
By the time January rolls around, pretty much everyone is ready for the cold weather to be over. Most of us crave to be outdoors and long for a much-needed change of scenery.
Starved Rock Lodge and State Park
Always up for new adventures, we organized a winter getaway and set off to explore the Starved Rock Lodge and State Park. Located about two hours west of Chicago, it's a great place to recharge the batteries and lose those dreary winter blues.
Using Starved Rock Lodge as a base, we packed in a few days of winter fun. Sure, it was cold outside, but we decided 'let's go anyway' and ended up having a memorable and budget-savvy getaway.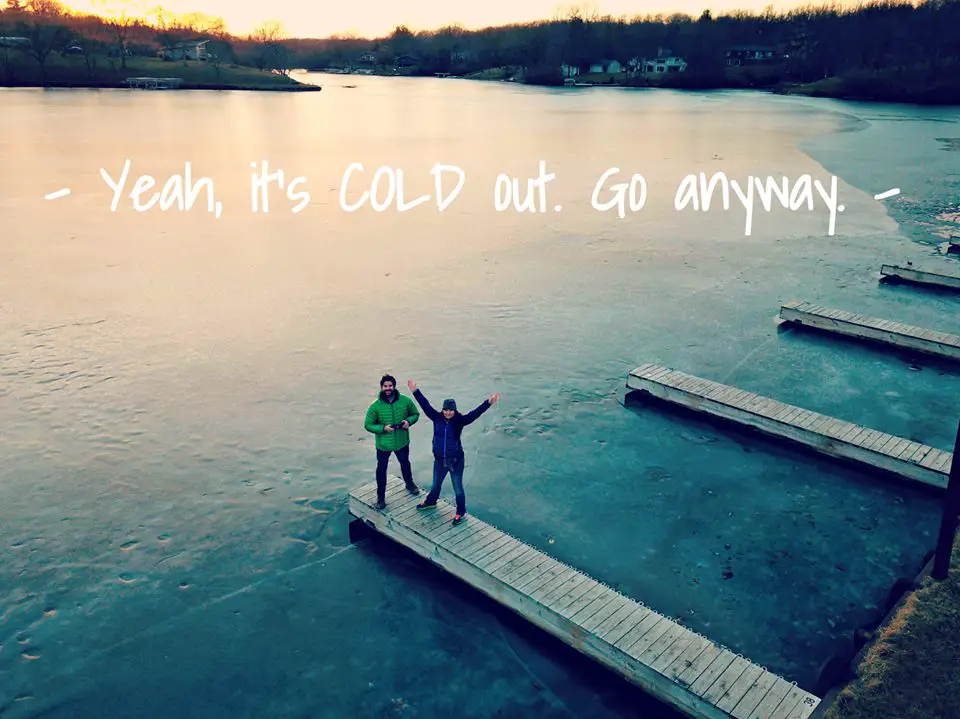 Below are the nine best things to do in Starved Rock when visiting the Starved Rock State Park and Starved Rock Lodge.
9 Best Things to Do in Starved Rock
There are a ton of things to do in Starved Rock. Nine of the best things to do in Starved Rock include:
Viewing wildlife
Climbing or simply viewing the ice waterfalls
Hiking the peaceful trails
Embracing the weekday getaway
Seeking out the weekend winter events
Go Geocaching
Taking advantage of the Two for Tuesday dinner special
Beating cabin fever with winter rates
Viewing art in the park
1. Viewing Wildlife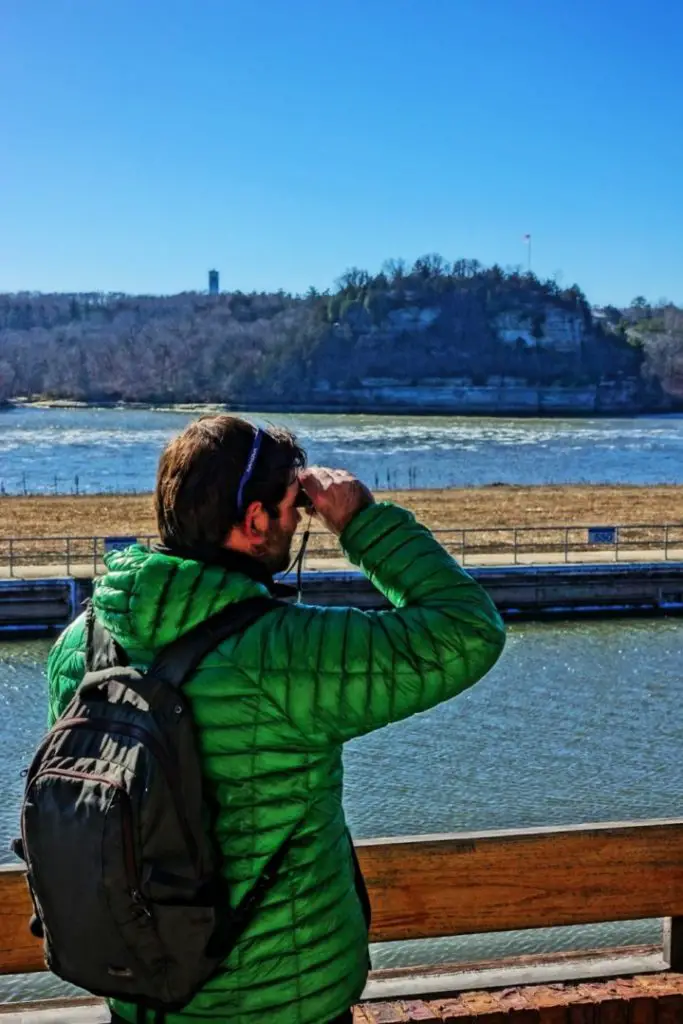 Did you know that the best time to view wildlife is typically in the winter season? The trees and shrubbery are gone for unobstructed views and frozen water sources lure animals to available flowing water.
There are two locations for fantastic, elevated wildlife watching: the Illinois Waterway Visitor's Center outdoor viewing platform and at the top of Starved Rock looking out towards Plum Island. Bring your cameras and binoculars to capture local bald eagles, heron, ducks, wild turkeys, and deer.
2. Climbing or Simply Viewing the Ice Waterfalls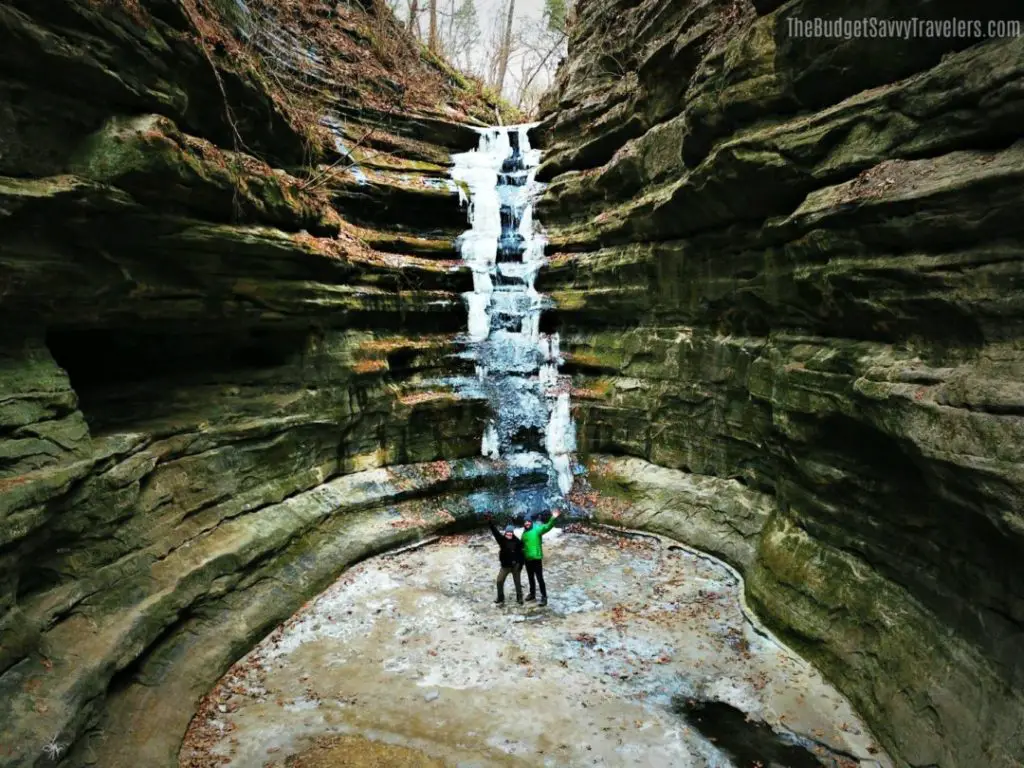 Colder temperatures turn waterfalls into beautifully crafted displays of nature. Looking for a thrill? Consider ice climbing. There are four canyons available for climbing at Starved Rock State Park. They are Wildcat Canyon, Tonti Canyon, La Salle Canyon, and Ottawa Canyon.
3. Hiking On the Peaceful Trails

Hike the Starved Rock State Park Trails in winter when the forest is quiet and unpopulated. The park is continuously ranked as one of the best-hiking destinations in the Midwest.
During winter in the off-season, the park receives less foot traffic making it a great time to enjoy the serenity of the forest, hiking paths, and canyons. Looking for a peaceful place to explore? Hikers will find it easily with over 12 miles of trails to traverse with hardly another soul in sight.
4. Embracing the Weekday Getaway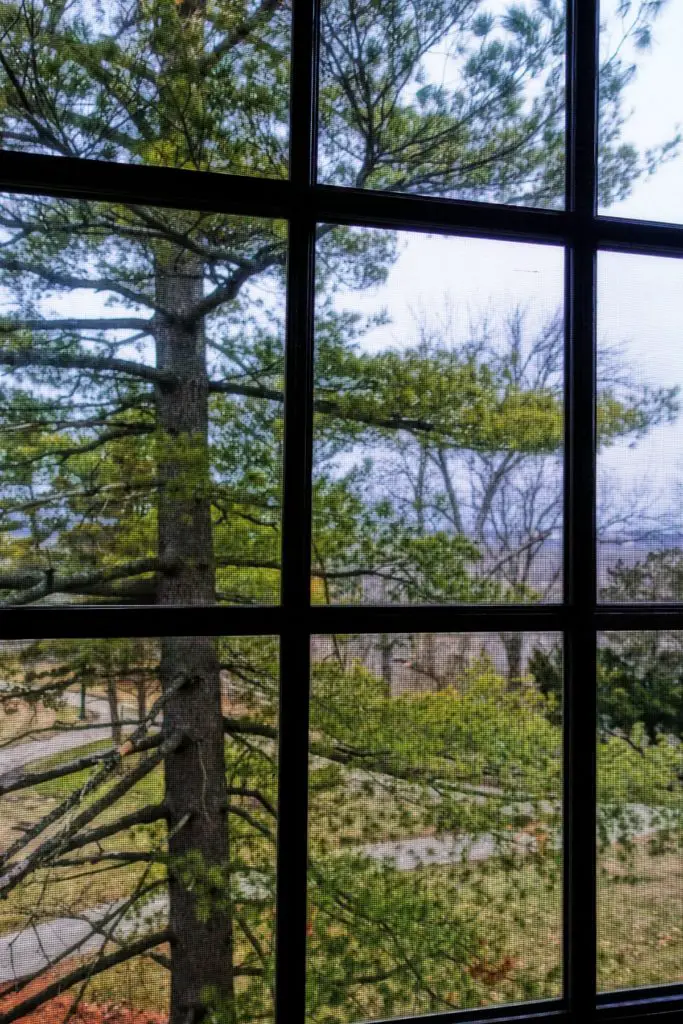 With lots of fun weekend winter events, Saturdays and Sundays can be quite lively at Starved Rock Lodge. Consider extending your weekend stay into the week or plan a mid-week getaway to escape the weekend warrior crowds.
Couples or groups of friends can take advantage of the weekday food and drink specials, wine tasting events, or even check out Tuesday Trivia Night in the Back Door Lounge. Odds are that the indoor pool, jacuzzi, and sauna will be less busy too!
5. Seeking Out the Weekend Winter Events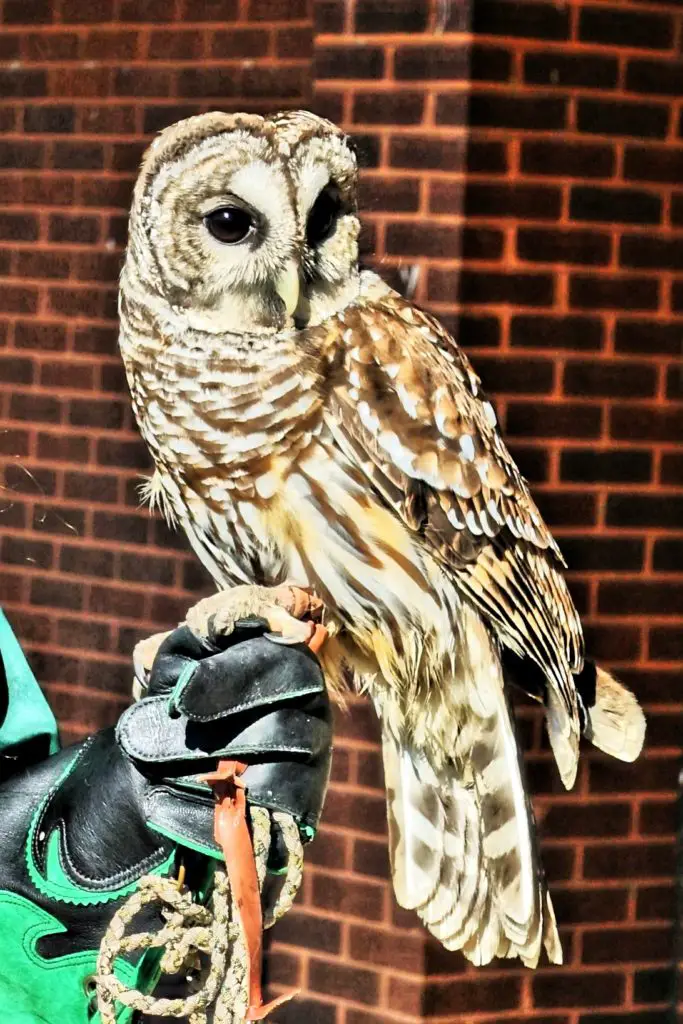 'Flock to the Rock' to participate in the amazing weekend events hosted by Starved Rock Lodge each winter. There are opportunities for guided hikes, musical performances, Trolley Tours, culinary and wine tastings, and even dog sledding demonstrations.
One of the most popular events is the annual Eagle Watch Weekend held every year at the end of January. Check out the calendar events to sign up for something that interests you!
6. Go Geocaching
Geocaching is a great outdoor recreational activity that's like treasure hunting through nature. Harry and I are active geocachers and love that there are several geocaches available around the park.
Through Geocaching, folks can learn more about the geological landscapes surrounding the region. Download the free app and read more about Geocaching to get started today.
7. Taking Advantage of the Two for Tuesdays Dinner Special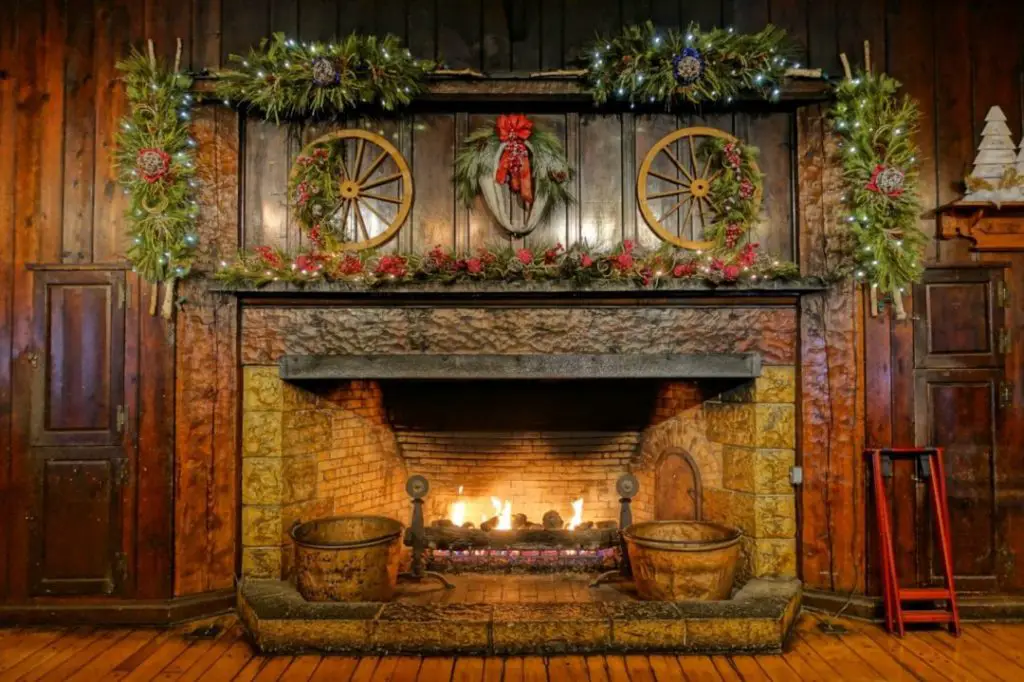 Cozy up in the Main Dining Room to enjoy a Two for Tuesday Dinner Special. Each Tuesday night from 5 pm to 8 pm, the chef will prepare a special 3-course dinner menu for $22 per person. Patrons can add a beer or wine pairing to each course for $15 per person. For reservations call 815.220.7321.
8. Starved Rock Cabins | Beating Cabin Fever With Winter Rates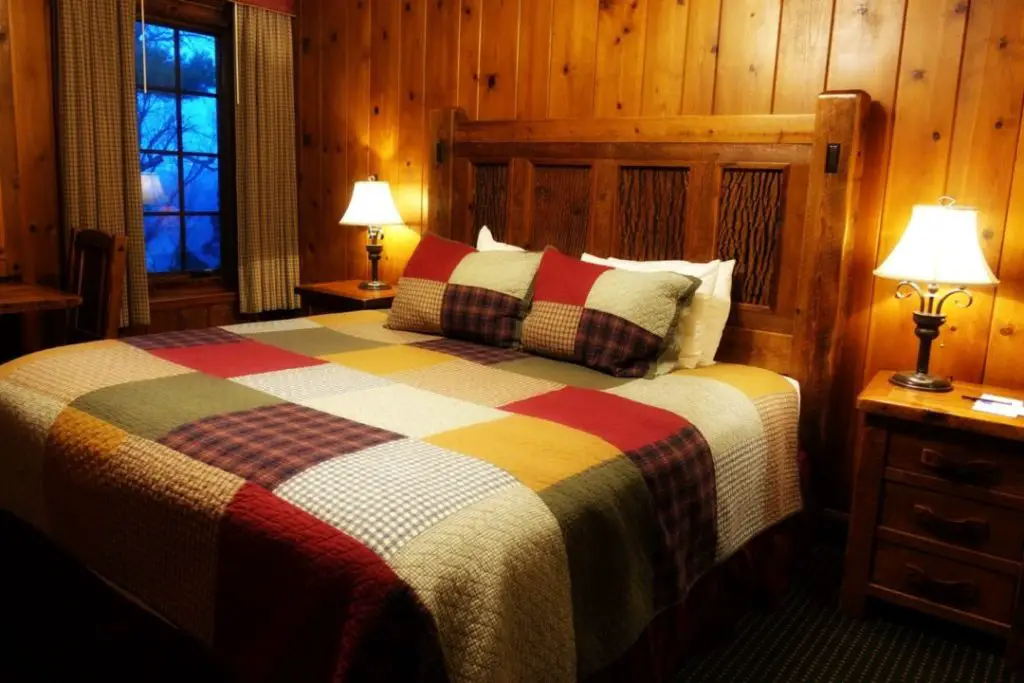 Beat cabin fever by taking advantage of Starved Rock Lodge's variety of winter rates. From cozy rooms to individual cabins, there are a variety of different options to fit your travel needs. There are even pet-friendly cabins if you don't want to leave your furry family members behind.
9. Viewing Art in the Park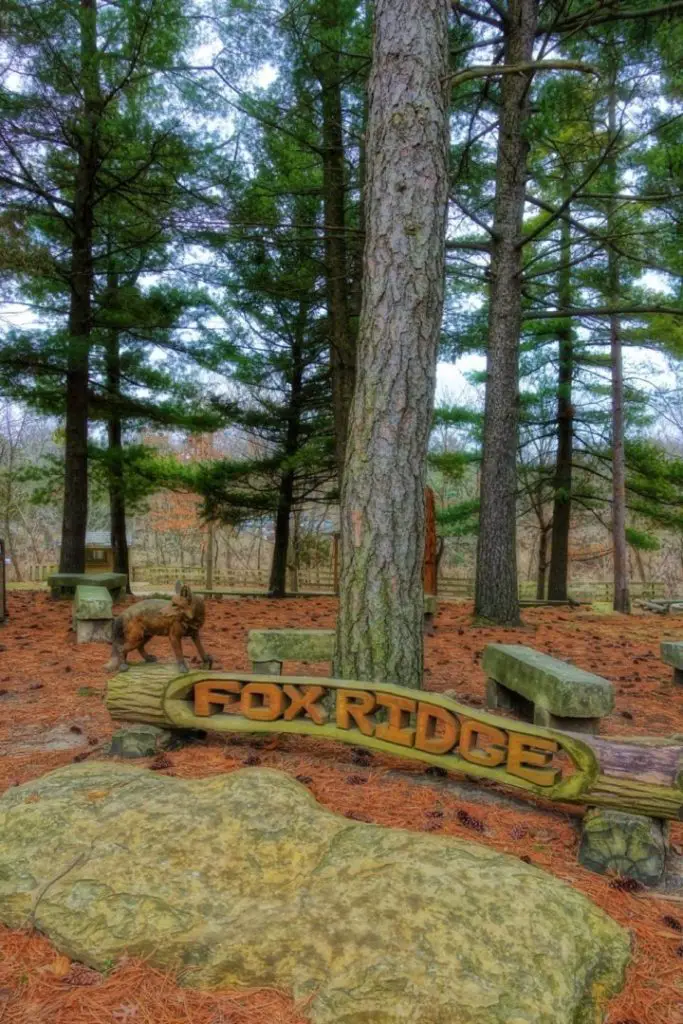 Those that appreciate scavenger hunts, fun selfie opportunities, or unique art will want to explore Art in the Park, a collection of 40 sculptures scattered around the Lodge. Many of the pieces contribute to the largest collection of chain saw art in Illinois.
The walking tour takes about an hour and the exhibit is free. Pick up a self-guided tour map available throughout the Lodge.
We hope to inspire folks to lose those winter blues by discovering the magic & secrets that only winter holds here at the Lodge and park. Want to explore Starved Rock Lodge and State Park before your visit? Check out our 360-degree virtual tour to help plan a visit.
Have you been to Starved Rock State Park? If so, what are some of your favorite things to do there? Please let us know in the comments section below.