Delicious and loaded with vegetables, Macedonian cuisine is almost synonymous with peppers. Many of the pepper seeds native to the country are hard to come by in typical big box retailers and garden shops. This post will share where to buy Macedonian pepper seeds, especially for people outside of Europe.
Looking for some fun and unique ways to celebrate Macedonia?

Check these out

!
Macedonia – The Land of Bounty
During these trying times, people are finding comfort and safety in the traditional ways of our ancestors. Families are planting home gardens, setting up small homesteads, and cultivating fresh produce on their land in a move to become self-sufficient. Emergency seed kits are becoming hot sellers for families who are forward-thinking and paying attention.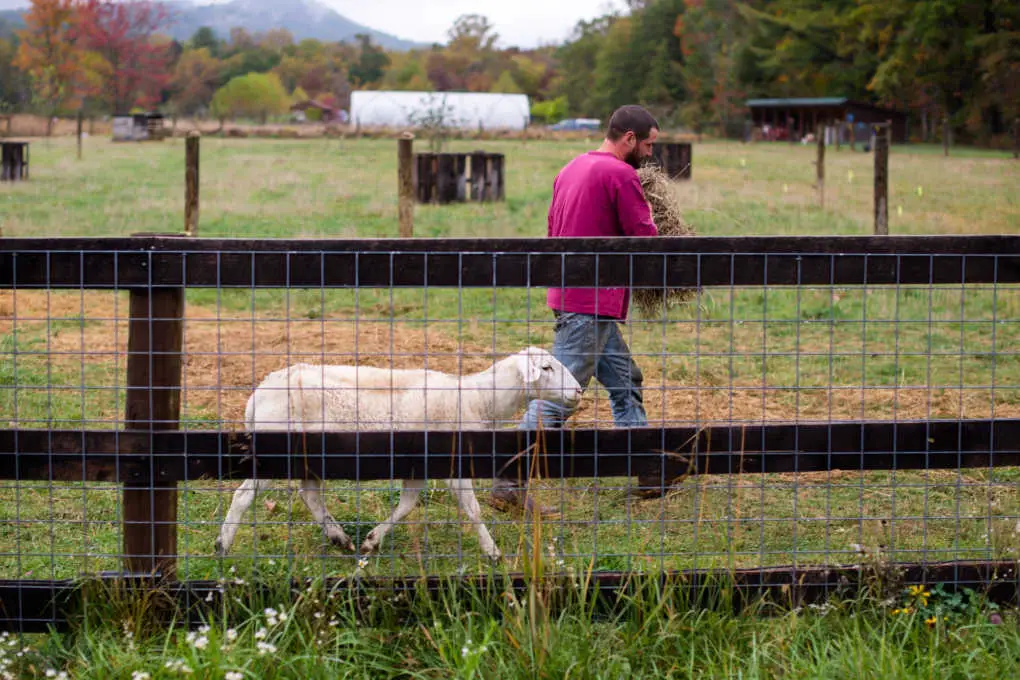 During our time in Macedonia, we took advantage of farmer's markets and were often gifted gorgeous fresh produce from family gardens. The Macedonian people take pride in farm-to-table, eating fresh fruits and vegetables grown on their land. We fondly deem it "the real land of milk and honey."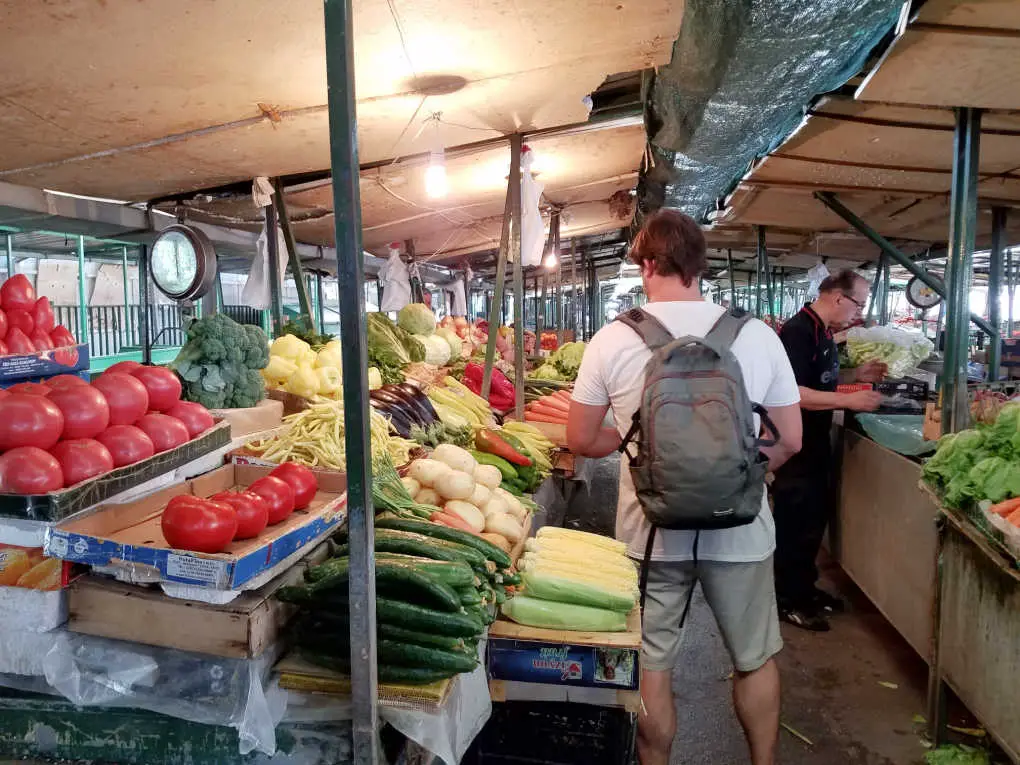 With such arable land, agriculture plays an important role in Macedonia's economy. Naturally, it is Macedonia's third largest sector and the exportation of crops is big business for the country.
For example, Macedonian summers produce bountiful crops with hearty tomatoes, fresh sweet corn, and 32,000 tons of grapes from harvests. Of course, every local also knows that peppers play an important role in traditional Macedonian cuisine.
Where to Macedonian Pepper Seeds
For those looking to start a home garden or to add specialty peppers to their homestead, there are seed specialists that sell a variety of seeds from plants from around the world. Moreover, shops like these are special⁠—they allow the purchase of seeds to grow specialty plants, fruits, and vegetables that may not be easily accessible to many of us outside of Europe.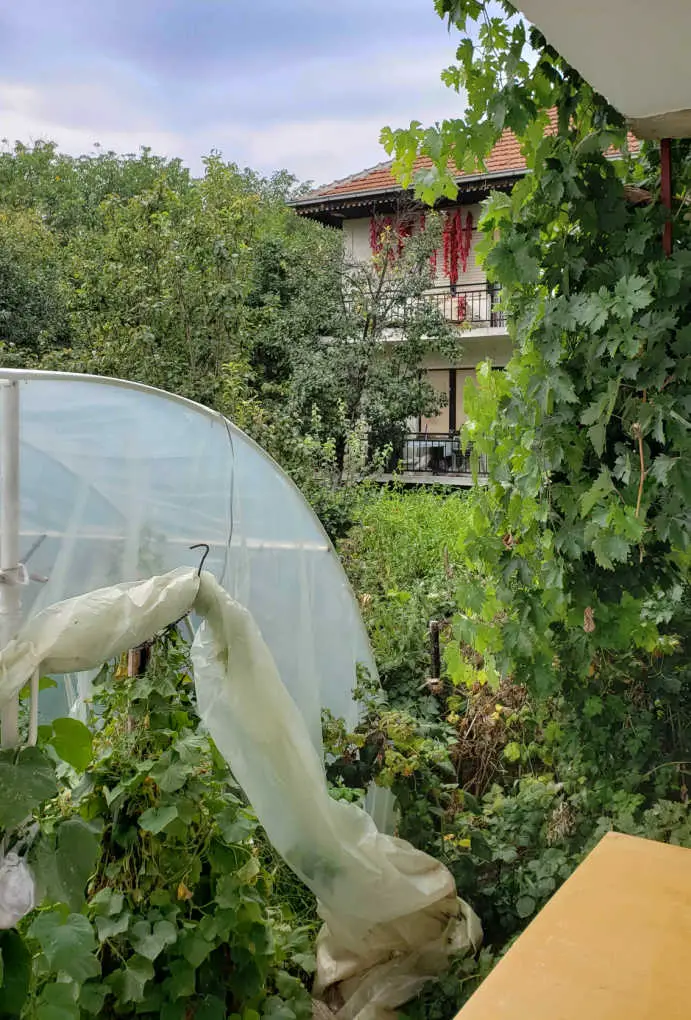 For example, those of us living in Canada, the United States, Great Britain, or Australia, may have a hard time finding seeds for certain plant varieties native to our home countries. Most of our cherished vegetables from the old country are referred to as heirlooms.
The following four peppers are native to Macedonia while online shops where to buy these heirloom Macedonian pepper seeds are highlighted.
Vezeni Piperki
Relatively new to the rest of the world, the vezeni piperki, or embroidered pepper, is a very unique heirloom pepper native only to Macedonia. The tan lines covering the pepper's skin give it an engraved look. This pepper has been grown in Macedonia for over one hundred years.
The peppers range from very mild to sometimes very spicy, with heat similar to a jalapeño pepper. The taste of the embroidered pepper is sweet, mild, and slightly nutty. As they ripen, the color turns from green to a brilliant red. If eaten fresh, the skin texture is rough but once roasted, they become soft and tender.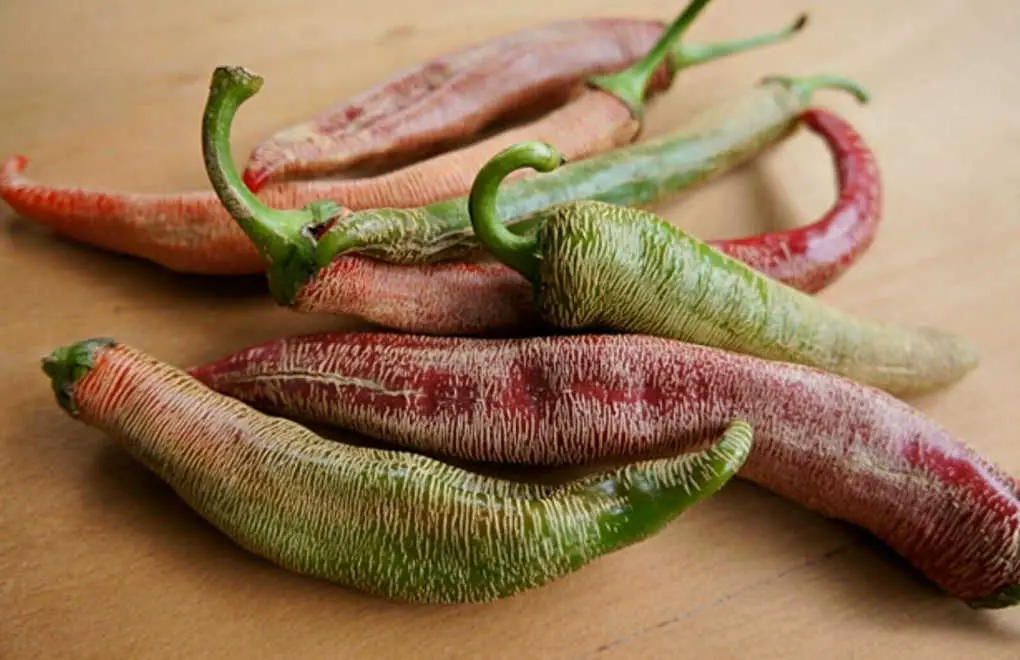 Come fall, they gorgeously hang on the porches of family homes or the front portico of businesses. They offer a beautiful, yet completely natural autumn decoration.
The Cattaraugus Seed Co is one shop that sells the Macedonian heirloom vezeni piperki. The package contains 12 non-GMO seeds. The Palm Beach Seed Company is another outlet selling this unique variety. This embroidered pepper comes in both traditional seed form and in frozen seed capsules for extended seed storage.
Portokolova Fifironka
The portokolova fifironka is a very rare chili pepper from Macedonia. At maturity, the bushes grow thick producing lots of long, salmon-colored peppers. The fruits are very hot and offer a typical chili flavor, which is sweet and very aromatic. These peppers are suitable for drying.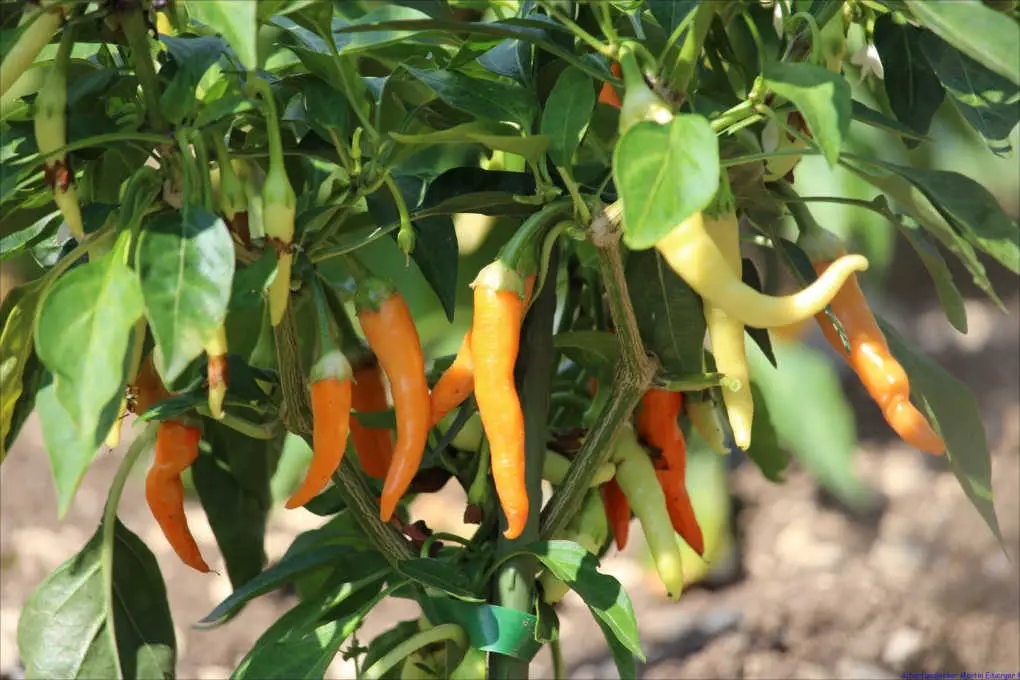 Yellow Bedder Macedonian Heirloom
Hand-grown on an organic farm, yellow bedder Macedonian heirloom peppers are tasty and flavorful. The seeds cultivate a short bushy plant that produces massive amounts of peppers. Ten seeds are given per shipment.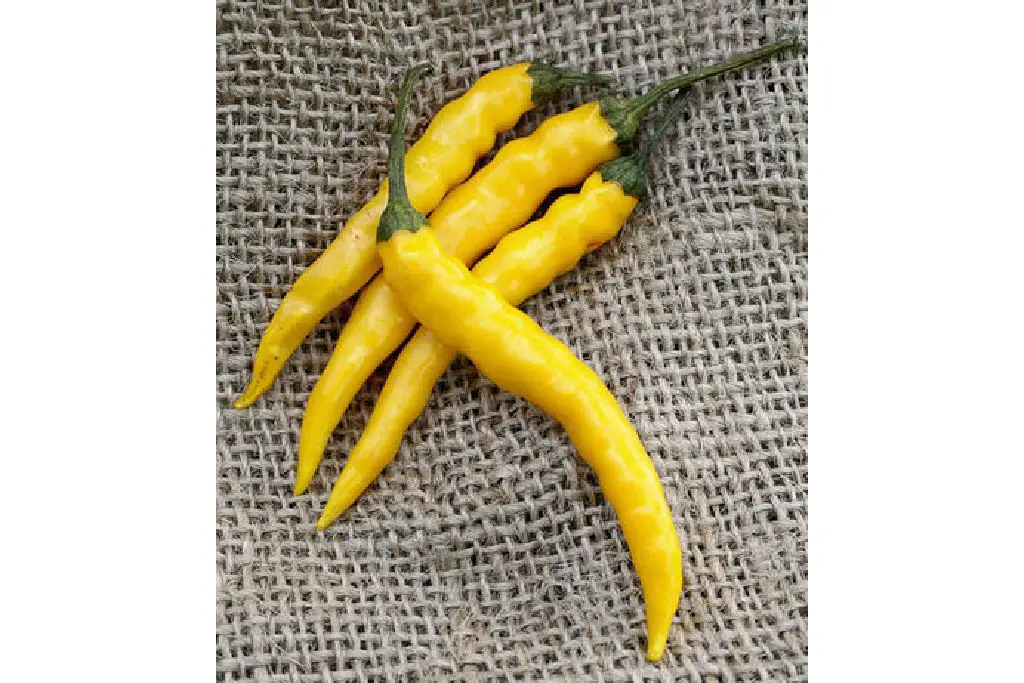 Ajvarski Pepper
The ajvarski pepper is Macedonia's pride and joy. These peppers are thick-walled, sweet, and intensely aromatic. They are traditionally roasted, grilled, and peeled for making delicious ajvar.
Some gardeners suggest starting seeds indoors for 8 to 10 weeks until transplanting outdoors. Do not transplant the seeds outside until the threat of frost has passed. Ajvarski pepper seeds are flexible in nature and mature in about 80 days. They can be grown inside potted plants in sunrooms and patios as long as it's warm, sunny, and bright.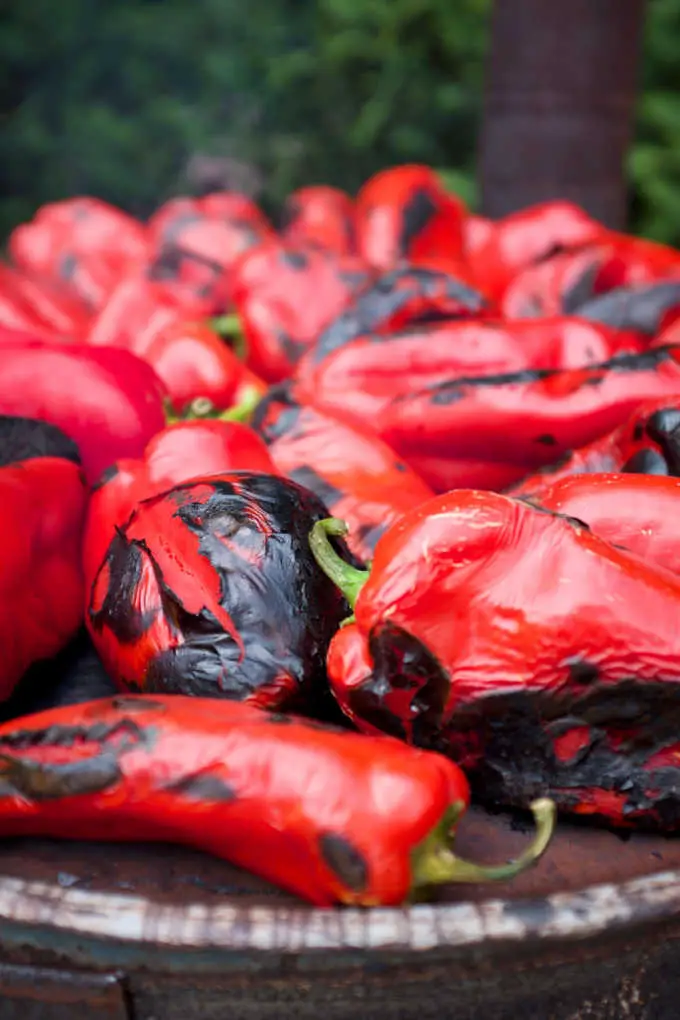 Seed Planting Tips
Before planting seeds, soak them in room-temperature water for 12 to 24 hours before planting.
As another resource, Vertiloom is an international seed store based in Belgium that sells seeds internationally to Europe, the United States, Canada, and Great Britain. If you are looking for where to buy Macedonian pepper seeds or other seed varieties that are hard to find, check out this online seed source.
Etsy is a great resource for other heirloom vegetables. Look for shops that specialize in selling organic and Non-GMO produce.
Emergency seeds kits are not only great for survival planning but they also help new gardeners kickstart a brand-new garden with upwards of 30 different heirloom vegetable seeds.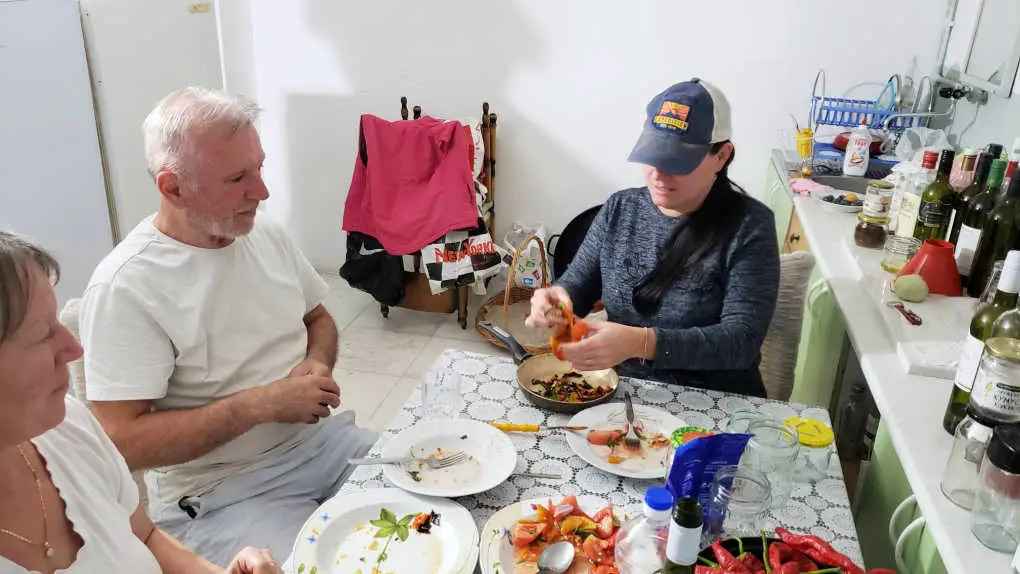 Macedonia Flag Cookie Cutter
A fun addition to any kitchen is this Macedonian Flag Cookie Cutter. A must for any Macedonian baker, these cookie cutters easily add a flag imprint on sugar cookie dough. These ship to the United States, Canada, and to Europe.