The last time we were in Macedonia, we were lucky to set off on a tour around the country. On a quest to visit the lesser visited towns, we scheduled the time to see all of the magnificent places that locals always advised us to see. These were sites like St. Joakim Osogovski, Kokino Observatory, and St. Nicholas Church at Mavrovo Lake.
We look back on this time fondly, pleased that we finally witnessed these postcard-perfect attractions for ourselves. Yet, there is one town that we'd like to showcase because it left a lasting impression on us.
Makedonski Brod
Located in the middle of the country, Makedonski Brod is not a typical stop on a tour of Macedonia. During our cross-country road trip, we decided to stop here after a lovely accommodation caught our eye. As budget-savvy travelers, when you find a quality place to stay at an affordable rate, you must take advantage of it!
Where to Stay in Makedonski Brod
With no reason to rush, nor against the idea of staying in a small village, we initially booked a week at Bragorksi Apartments. A glance at images showing the property's beautiful interior design clearly shows this stay offers something special.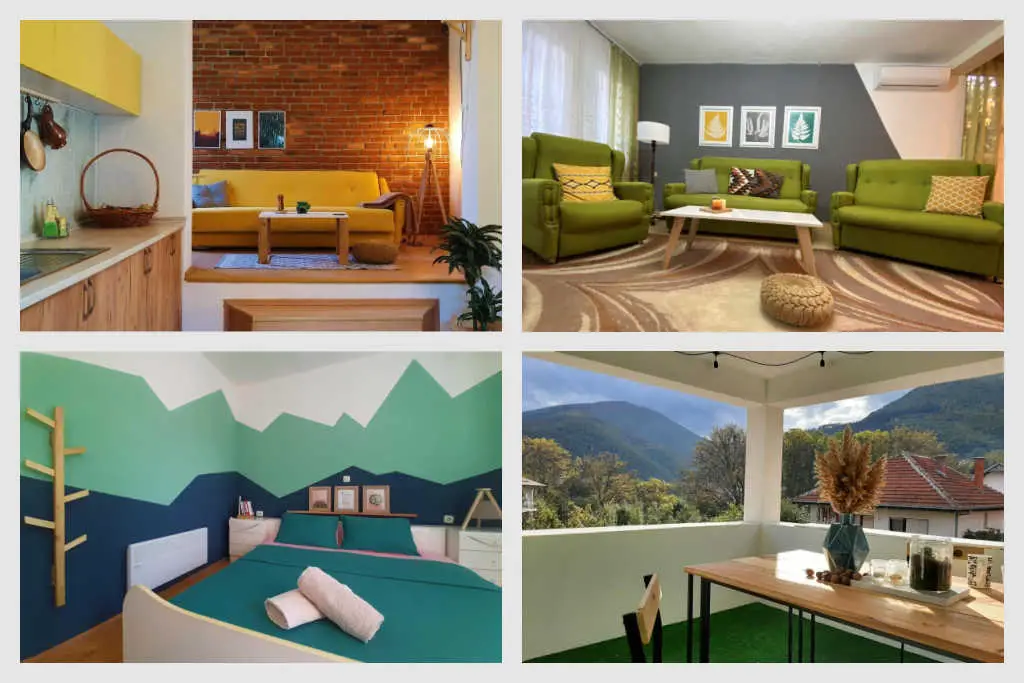 Willing to choose the best places to stay by yourself or are you interested in getting off the beaten path? Try Trivago: a service comparing the best prices.
Upon our arrival, we were greeted by Goran who helped get us settled. He shared that he was one of two sons of our local hosts Branko and Gordana. From him, we learned that the apartment's renovations and interior design were a family project completed during Covid. He and his brother took advantage of the downtime by creating this amazing space for visitors.
While the unit is spacious and aesthetically pleasing, our favorite aspect of the property was the outdoor spaces overlooking the green mountains and family gardens. It was nice to spend so much time living outdoors, made easy by all the different seating areas around the property. Many may not know that Makedonski Brod is considered one of the greenest towns in Macedonia.
Top-6 Tours in Macedonia
Farm to Table
With the clean eating movement gaining momentum, having access to the family garden was a special treat. As guests, we were encouraged to enjoy fresh tomatoes, Macedonian peppers, and cucumbers—perfect for making shopska salad. From my kitchen window, I was able to pick fresh grapes while apple and peach trees grew in our front yard.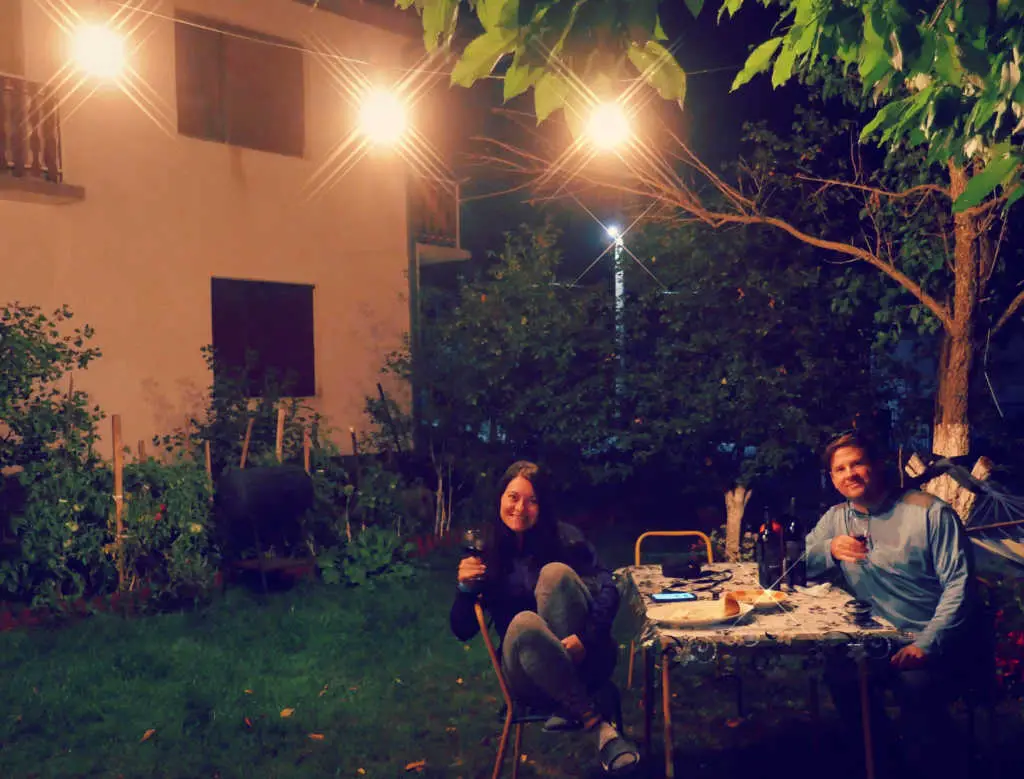 We appreciated the invitations to enjoy the upstairs balcony together with our hosts. Gordana lovingly served us all mountain tea, local honey, and sweet treats. Her sweet motherly essence was just what we needed and to this day I fondly refer to her as my Macedonian mom.
Another evening, over homemade rakija, we received a proper lesson on the initial steps of making ajvar. Upon our departure, our hosts kindly sent us on our way with jars of the final product.
Lifelong Connections
In the apartment listing, the experience is described as family-style living. While we initially booked a week's stay, we felt so welcomed and cared for that we decided to stay another week.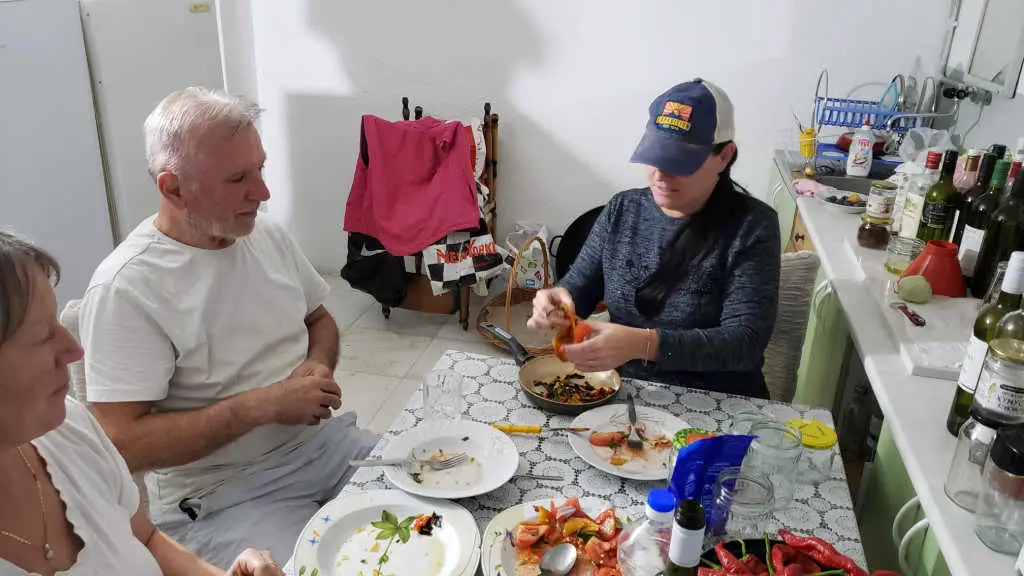 In order to convey the amount of warmth and hospitality we received, understand that for two weeks we communicated with our hosts Gordana and Branko via Google translate. They spoke no English and we spoke no Macedonian.
Yet, we'd sit for hours and hours, enjoying each other's company, patiently waiting for our phones to translate long bits of conversation. People don't dedicate that amount of time and effort to connect with one another unless it holds value and meaning.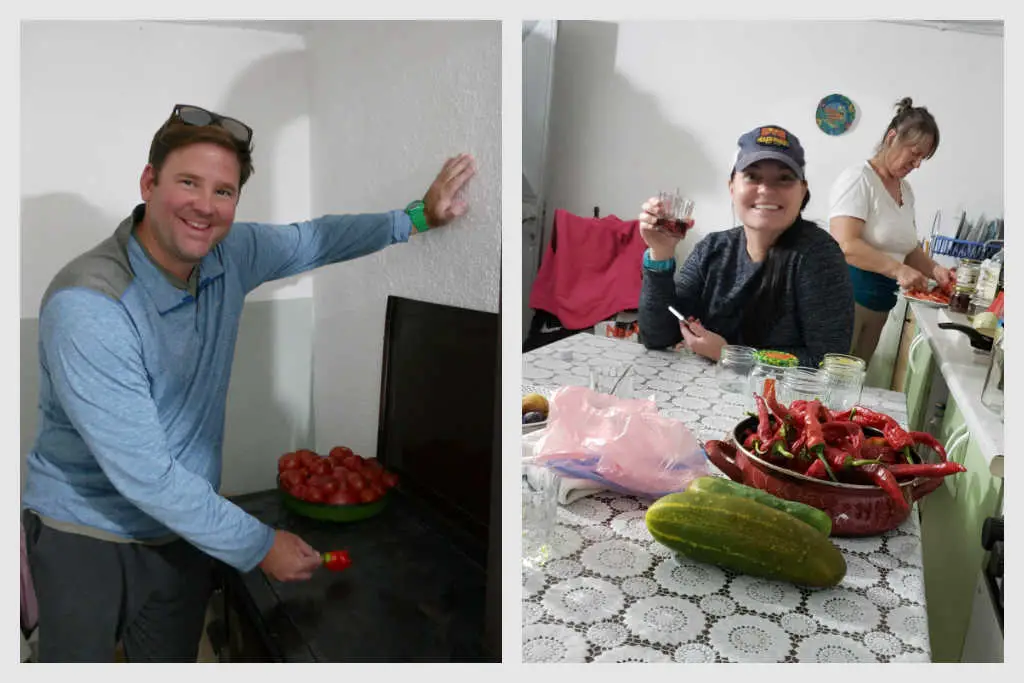 What to Do in Makedonski Brod
As one of the smallest towns in Macedonia, you can access everything you need by foot. Every day we walked to the supermarkets, churches, and vegetable stands. In the evenings, we enjoyed long walks in the hilly village and along the Treska River which runs through the town.
If you decide to venture to Makedonski Brod yourself, there are two must-do activities that we highly recommend.
Peshna Cave
Makedonski Brod is home to Peshna Cave, featuring the most significant cave entrance in the Balkans. To gain perspective of its size, notice the fortress that sits inside. The tale surrounding this natural wonder is quite legendary.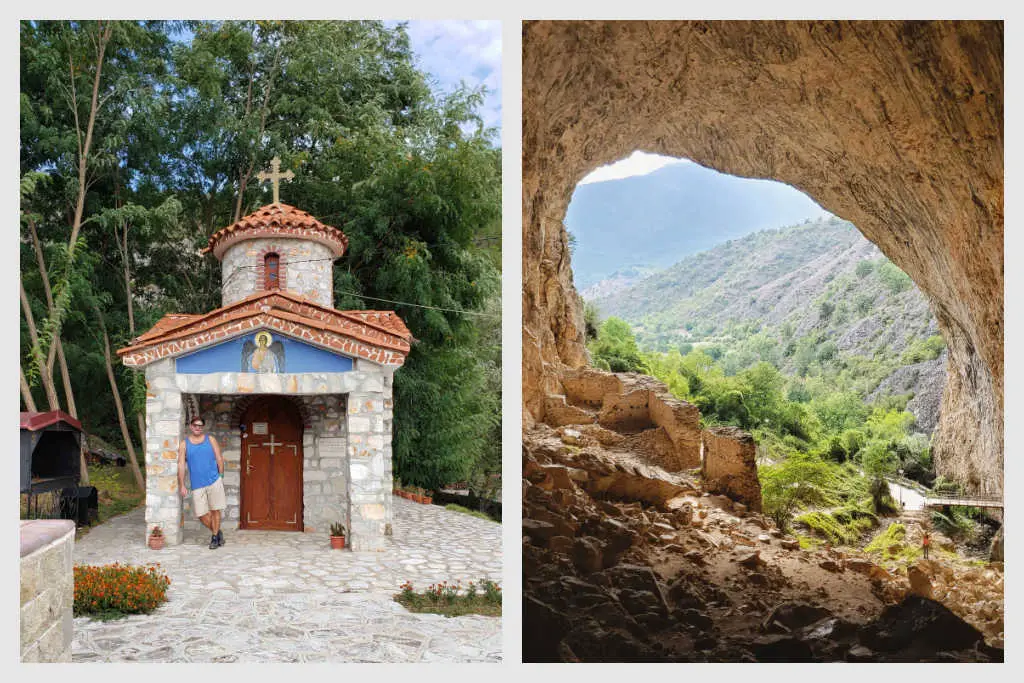 The legend says that the cave is named after Peshna, one of King Marko's four sisters. The Macedonian king's two older sisters lived in Makedonski Brod—Deva lived in the Devina Tower and Peshna lived in a fortress inside the cave. The ancient ruins can still be seen and explored today.
When exploring the cave, be sure to take time to walk the paths around the tourist site. There's a small church along the route with beautiful frescos inside.
Belica Springs
On the outskirts of the village of Belica, you will find the Beleshnica River. Trout farming is a big business here, with the river's clean, cool water producing excellent quality fish for eating. Our hosts advised us to go to Restoran Ciflik and we enjoyed our lunch immensely.
Truly, there is no better way to spend a leisurely afternoon than enjoying the sights and sounds of a cooling mountain spring, eating fresh fish, and sipping on homemade rakija. What a great place to celebrate your time in Makedonski Brod, Macedonia.
We Need Your Help
Did you find this article helpful? If so, bookmark it and when you're planning your next vacation click on any of the links below before finalizing reservations. You'll get the best price, we'll earn a small commission, and you'll help support future articles.
Thank you!
BEST TRAVEL SEARCH ENGINES
🏘️ Book Your Accommodation
We use Tripadvisor and Priceline's Express Deals to compare prices and reviews in advance and check availability
✈️ Book Your Flight in Advance
To find the cheapest flight options, you can use WayAway and Skyscanner to find the most suitable choice for you
🚗 Reserve Your Rental Car
Use DiscoverCars and Skyscanner to compare prices and view the largest selection of vehicles