We were on a mission to find the best wineries in Macedonia as we stumbled through the Balkans. Our curiosity about Macedonia began with opening up our first bottle of Macedonian Vranec. While in Croatia, we typically reached for local varietals such as Plavic Mali or Babić. On a whim, we decided to purchase a bottle of Vranec. We were blown away by the dry red wine, especially for the price, and wanted to learn more about it.
Our tasting inspired us to learn more about Macedonia, including exploring its Povardarie wine region and finding the best wineries to visit in Macedonia. Those interested in visiting this area will find an elegant, yet unpretentious wine region richly laced with both ancient and familial history.
Before you go to the article, let me give you this short list of the best wine tours in Macedonia:
Best Wine Tours in Macedonia:
Where to Stay in Macedonian Wine Country
While in search of the best wineries in Macedonia, we based ourselves in Negotino and stayed at Hotel Pamela which cost about USD 50 per night. It has an outdoor pool which was a great way to beat the heat in the summer. Also, they have a Mexican restaurant on the premises for an easy dining option.
Hotel Pamela > Check Availability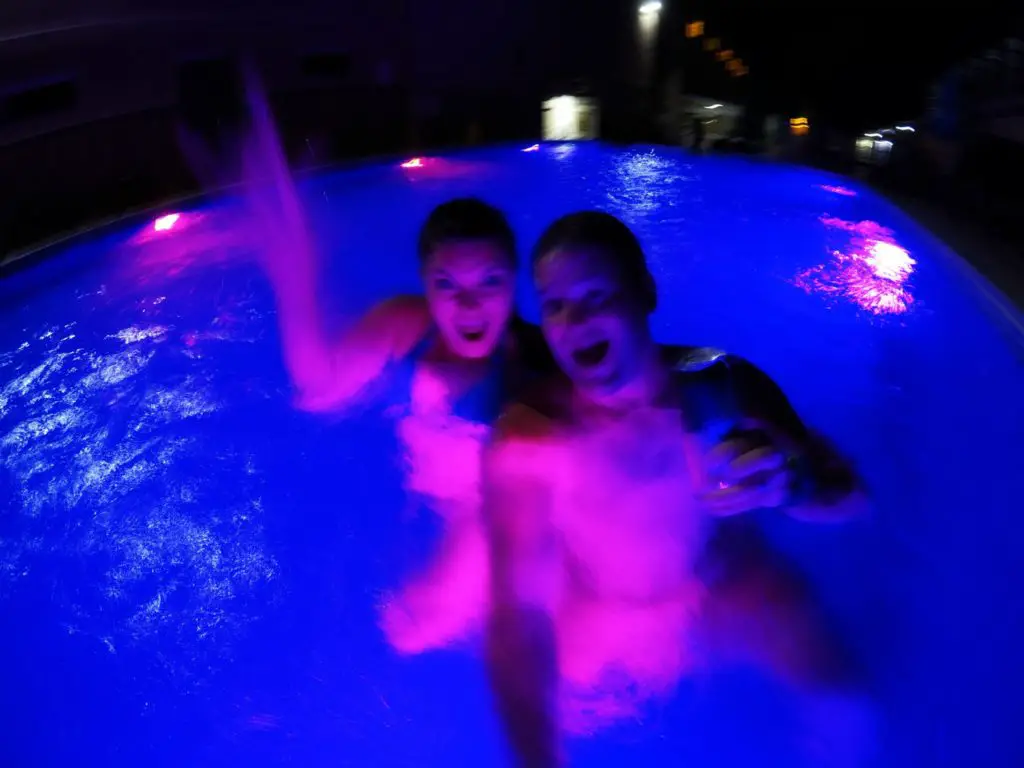 We made reservations with reputable taxis through the reception desk. As a foreigner, taxi drivers did try to price gouge us on our return trips back to the hotel so be sure to confirm pricing before departing.
If you have your own transport, Wine Cellar Popovi Apartments also comes highly rated. Also, travelers looking to stay overnight at a winery will be interested in checking out Popova Kula Hotel & Winery.
Popova Kula Hotel & Winery > Check Availability
4 Best Wineries in Macedonia
As red wine drinkers, we reveled in the fact that 80 percent of Macedonia's wine production is red. The sunny, dry climate is the perfect environment to produce full-bodied, fruity red wines. Interestingly enough, during our two-month tour of the country, we only had one rainy day.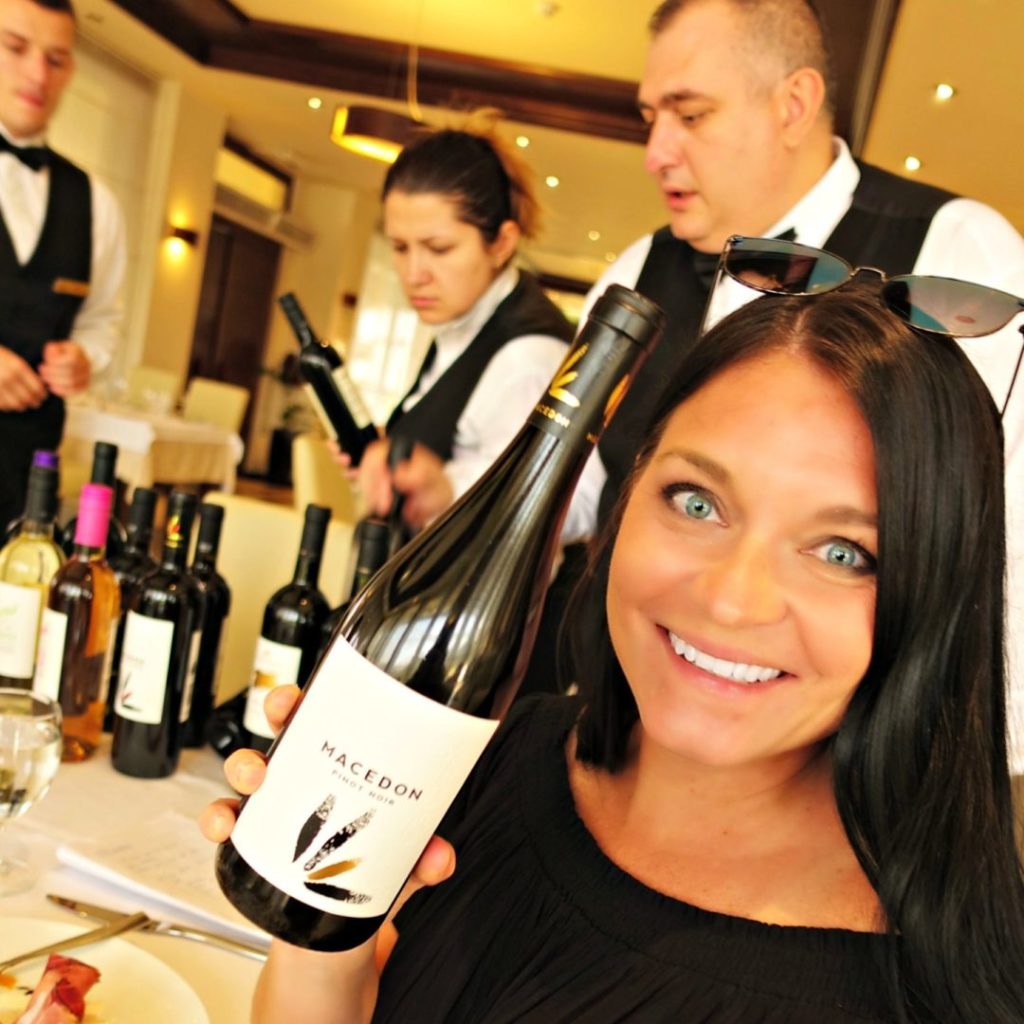 During this segment of our tour, we set out to enjoy a variety of different experiences and gain knowledge about the Povardarie wine region. We were able to connect with four different wineries, each offering a unique opportunity for wine lovers.
Itinerary
Take an inside look at each to help plan your tour through Macedonian wine country. Specifically, we spent three nights at Hotel Pamela in the Povadarie wine region and visited four wineries.
Below are the four wineries we visited.
Stobi
Tikveš
Eros
Bovin
If you don't have a car, the easiest way to enjoy the Macedonian wine country is to take the Half-Day Stobi Wine Tour that departs from Skopje.
1. Stobi
It's not surprising that Gradsko is one of the more popular areas for those seeking out a full day in wine country. It is home to two well-known sites: Stobi Winery and the ancient city of Stobi. Before our winery visit, we opted to explore the nearby Roman ruins.
Taking a guided tour brought the ancient city back to life! Not only did we learn what daily life was like during this period, but we also heard many stories of the dark, sexy secrets that these Romans had too!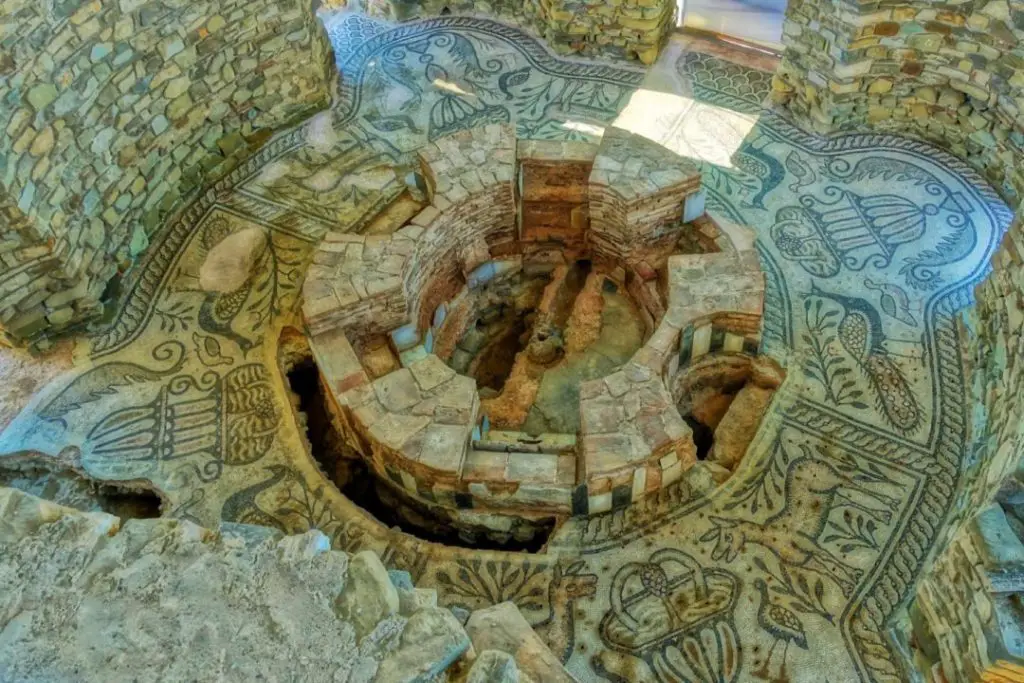 Visitors with a keen eye will observe that the winery frequently pays tribute to the mosaic peacock that is found at the nearby Stobi ruins. Afterward, we headed back to the winery for our tour and tasting. Stobi Winery holds the bar high above the rest for its wine, service, and gastronomy excellence.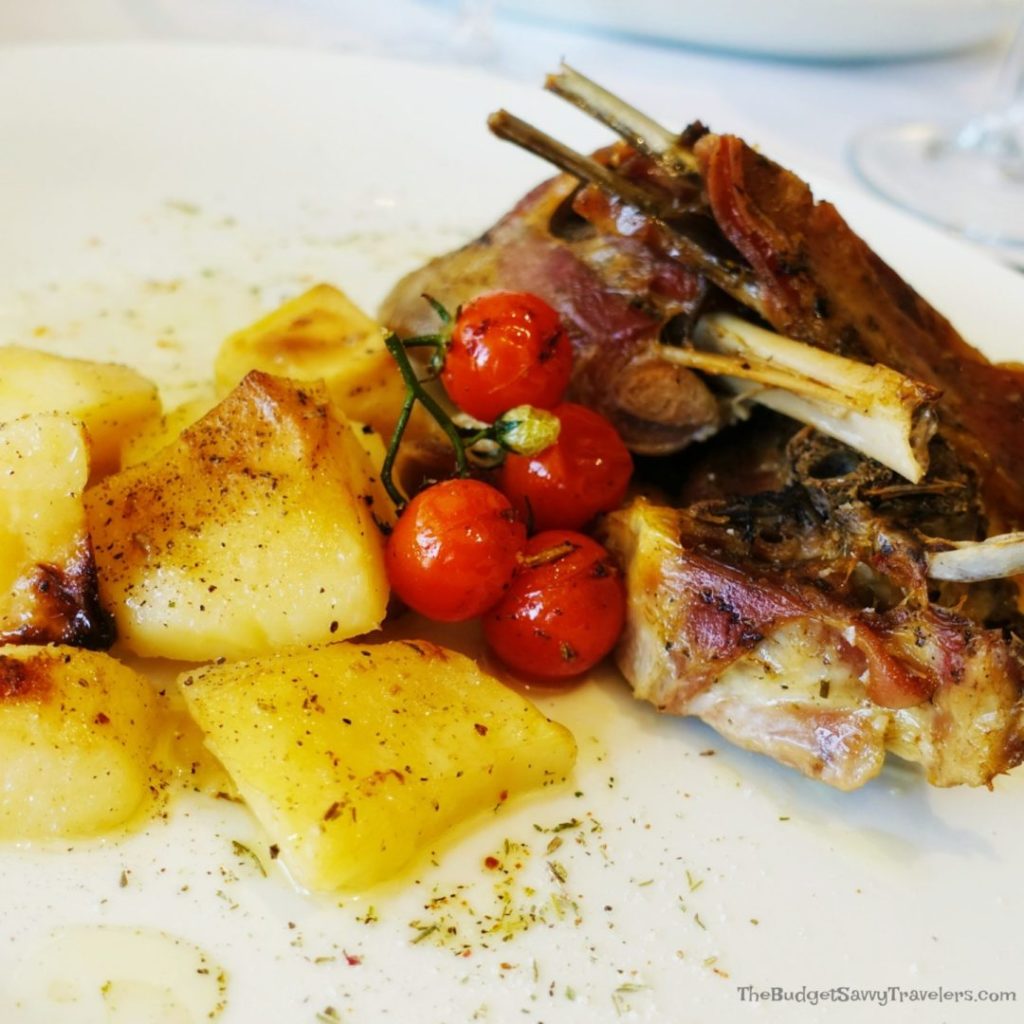 Lunch here was a modern twist on traditional Macedonian cuisine. Featured dishes included locally prepared cheeses, succulent lamb roast, and beautifully prepared bites accented with fresh figs and fruits.
Stobi – Our Winery of Choice
Part of what makes Stobi so appealing is that they have a wide range of quality wines at a variety of different prices. We're not kidding when we say that we typically reach for Stobi as our wine of choice.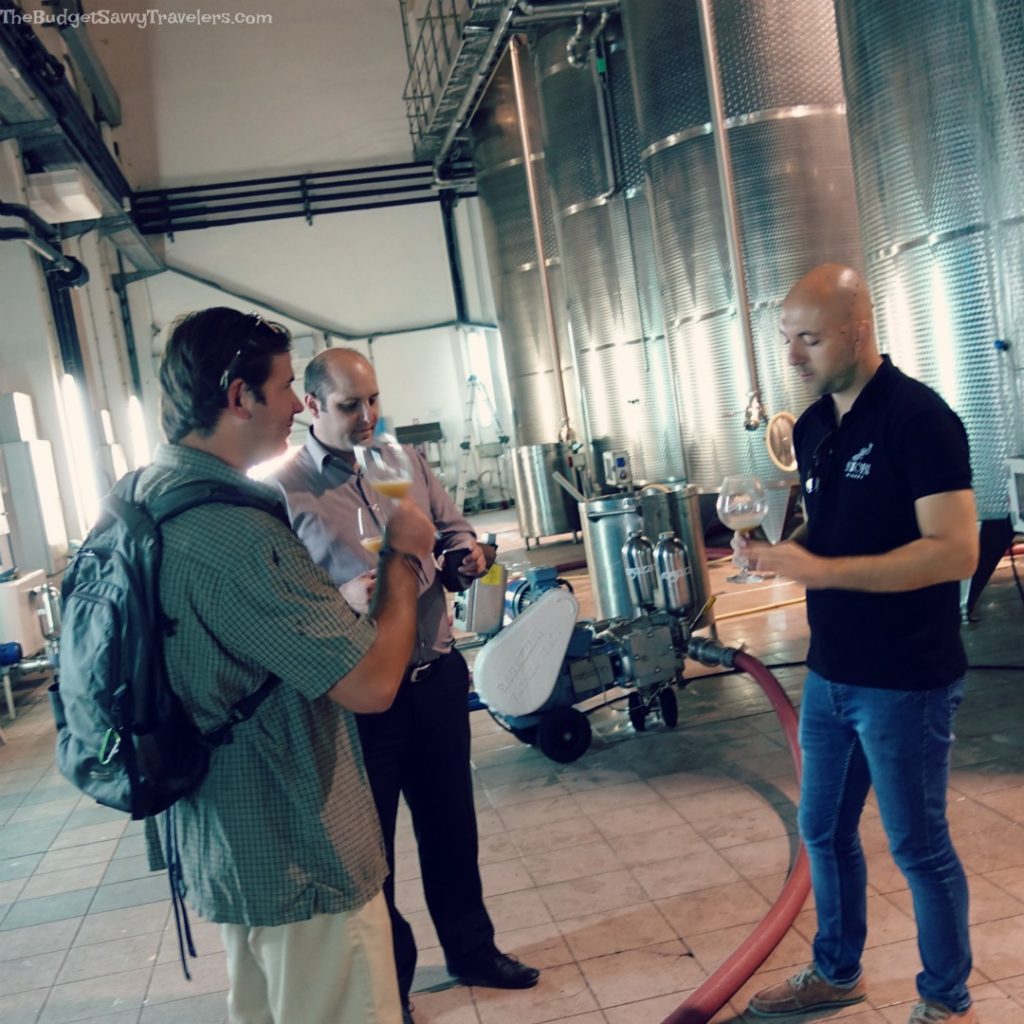 After sampling a variety of wines, we highly recommend two of our favorites; Axios, a Merlot aged 18 months in French oak barrels, and the Petit Verdot, a rare, pure varietal aged in French oak barrels for 24 months.
Stobi has a lovely outdoor patio with views of some of their vines. We highly recommend savoring a long coffee either before visiting the Stobi ruins or after dining at the restaurant.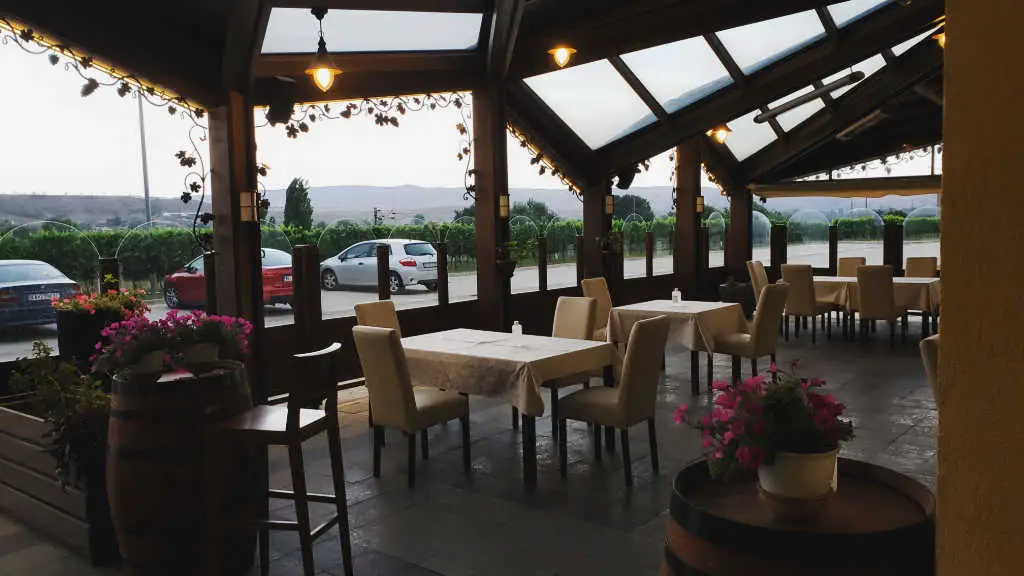 Whether by incorporating the ancient history of the nearby ruins or modernizing traditional cuisine, Stobi proudly highlights Macedonian culture through its gastronomic excellence and exceptional service.
Logistics
Stobi Winery is about 20 km, about 15 minutes, from Hotel Pamela, with a taxi costing MKD 350. Reservations are mandatory for wine tours. Also, the restaurant is open daily and reservations are preferred.
Half-Day Stobi Wine Tour > Check Availability
Recommendation
Tour the winery and make a reservation to enjoy one of the best wineries in Macedonia and dine in the restaurant following the tour. The stand-out wine is the Petit Verdot Barrique, a rare example of a pure Petit Verdot.
2. Tikveš – A Name Synonymous with Quality
Traveling around the country, you can't help but see the name Tikveš stamped everywhere. In Macedonia, Tikveš is an institution. When we arrived at the winery, we felt like we were in the presence of something grand, something treasured.
During our visit, the winery was bustling with activity from the early fall harvest. It was the first time we got to see wine production in action and it was glorious. If you want to see a winery come alive, visit during harvest time.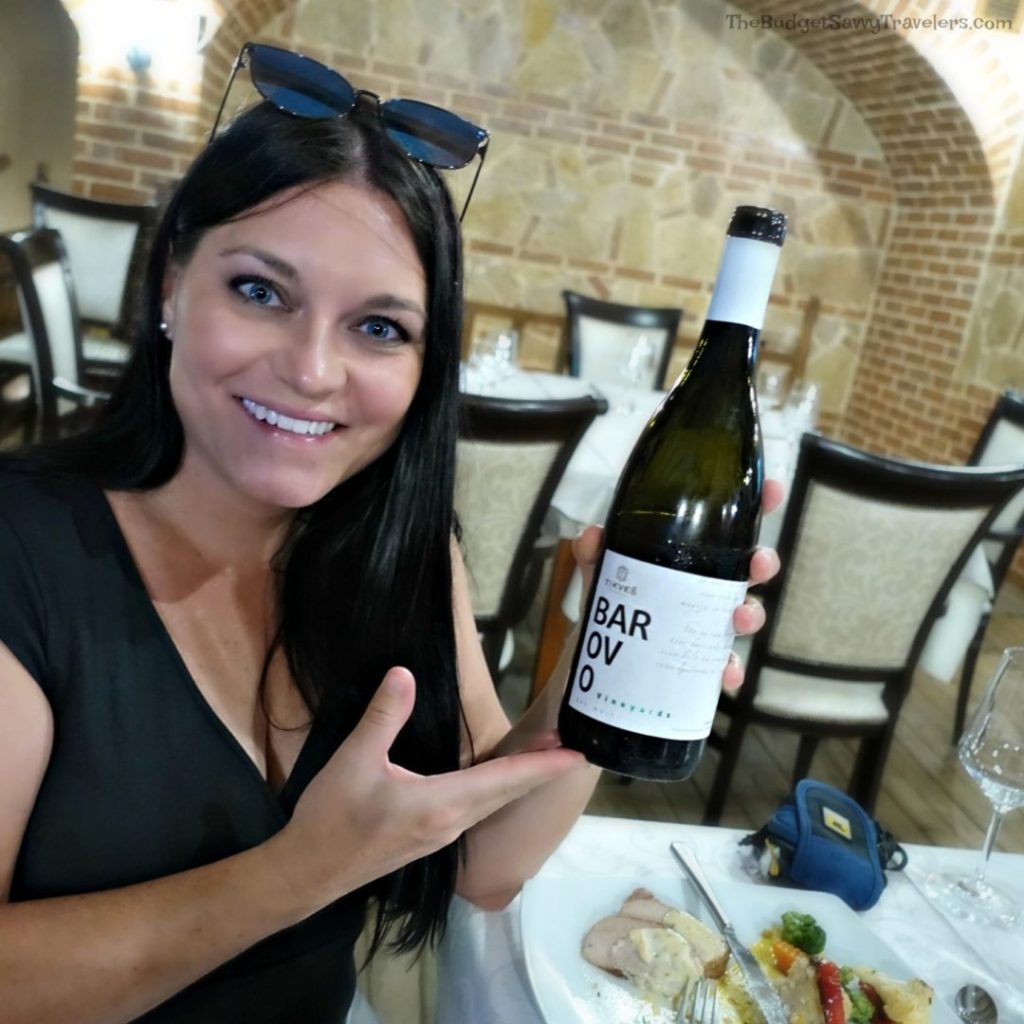 What set Tikveš apart from our other experiences was the wine tour itself. As wine enthusiasts, we've had the opportunity to participate in wine tours from around the world, but this experience was different.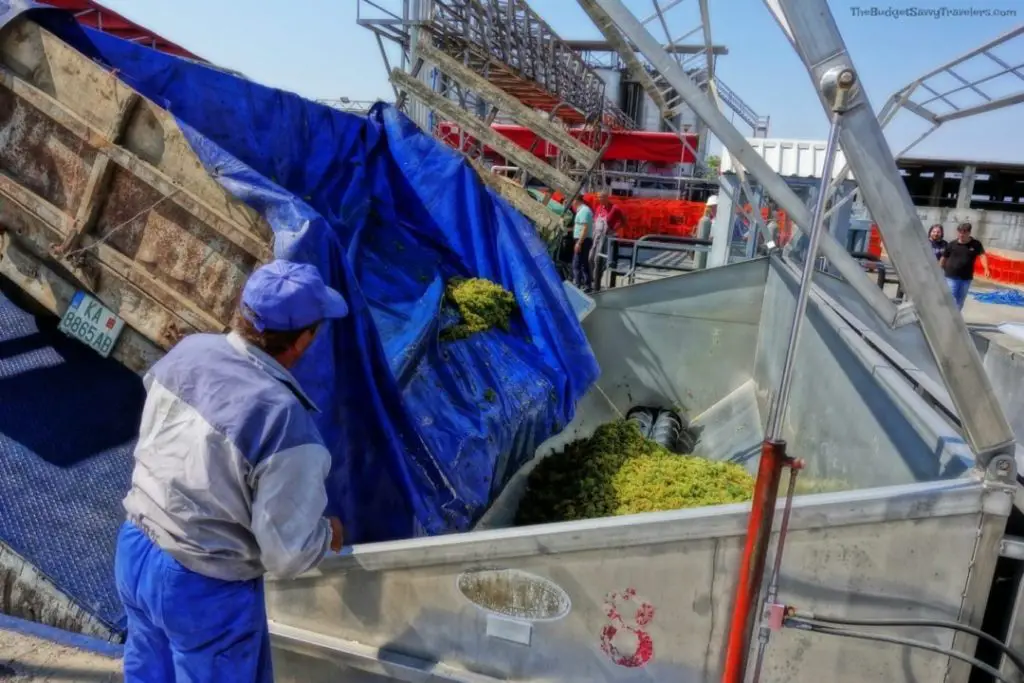 Our host, Aleksandar Ristovski, is a natural storyteller. He spoke of Tikveš and Macedonian wine like a passionate, witty professor. This wasn't a typical scripted winery tour, but rather an energized conversation between wine lovers.
After our tour, we were brought into their cozy restaurant to sample the menu. Tikveš prides itself on offering a culinary experience outside the realm of typical Macedonian fare. Leave it to Tikveš to offer their guests something pleasingly unique and thoughtfully unexpected.
Travel through the country and the name Tikveš is everywhere you look. As a result, sampling Tikveš wine is essentially experiencing Macedonia by the glass. Visit the winery to be in the presence of Macedonia's most treasured namesake.
Logistics
Tikveš Winery is about 12 kilometers, about 15 minutes, from Hotel Pamela. The taxi should cost MKD 200.
Take This Tour: Tikves Winery Private Wine Tour from Skopje
Recommendation
Tour the winery with Aleksandar Ristovski and make a reservation to enjoy the restaurant following the tour. The stand-out wine is the Barovo red wine, a dry red made of 65 percent Kratošija and 35 percent Vranec.
3. Eros Winery – Family Tradition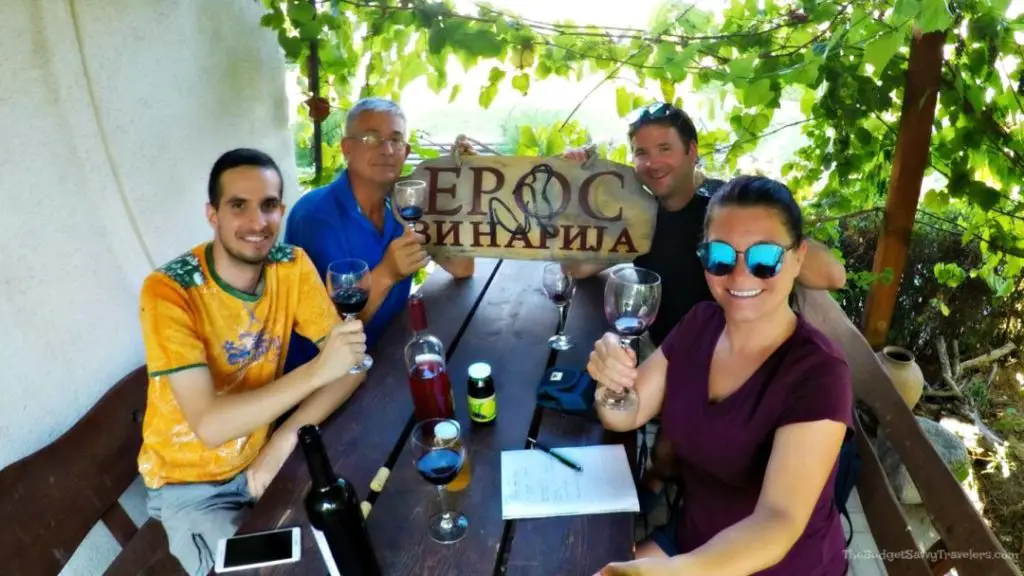 A small wine barrel marks Eros Winery, a small, boutique winery in Marena, Kavadarci. Thirty years ago, Saško Andov's father started making wine and this family has been producing it ever since.
We arrived and were warmly greeted by Saško and his father. The two winemakers brought us inside their cellar, which felt more like an intimate workshop of sorts. Soon, we began sampling wines and admiring their collection of Eros Wine bottles and learned more about the family's winery.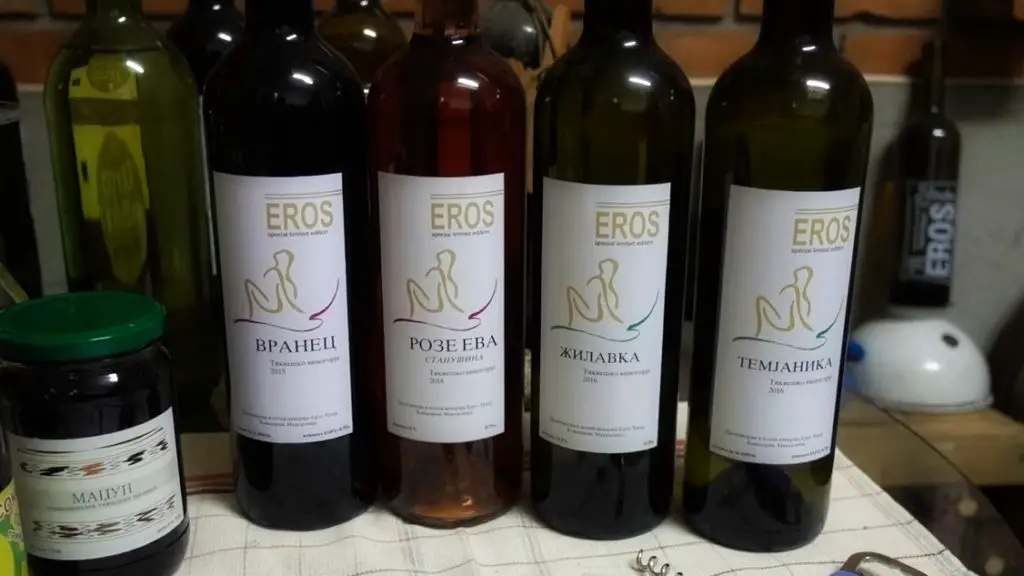 Afterward, Saško invited us outside to sample a variety of homemade products made from his family's land. The four of us spent the rest of the day drinking wine, talking like old friends, and enjoying each other's company on a lovely summer afternoon.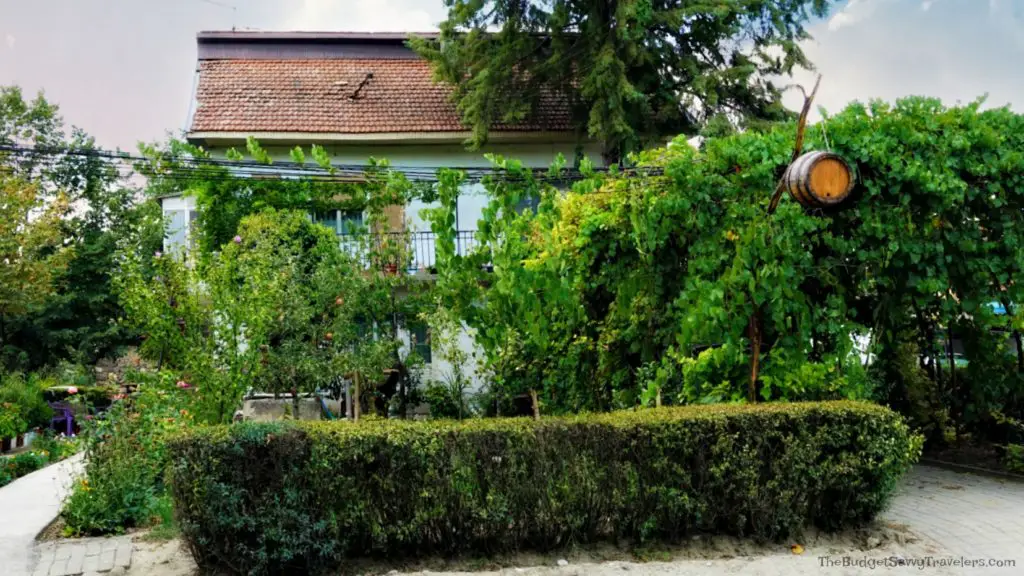 This was the way Macedonian wine was meant to be enjoyed. Leisurely sitting in a family's yard, surrounded by vines, sharing stories of life, family, and pop culture. It couldn't get any more traditionally and authentically Macedonian than this.
Logistics
Located in the small town of Marena, on the main street, the winery is about a 10-minute taxi ride from either Kavadarci or Negotino. Look for the wine barrel hanging over the street. The address is Marshall Tito 59. Coordinates are:
Recommendation
Contact Saško to set up a time to visit. We recommend picking out a bottle of wine to leisurely enjoy outside while sitting under the vines.
> Contact: sasko.andov@gmail.com
4. Bovin Winery
Fans of high-quality premium wines will appreciate a visit to Bovin Winery, claimed to be the first privately built winery in Macedonia. As a result, the winery is owned and managed by two brothers from Macedonia, Kiril and Gjorgji Bogevski. At Bovin, they embrace the philosophy that "wine is a lifestyle."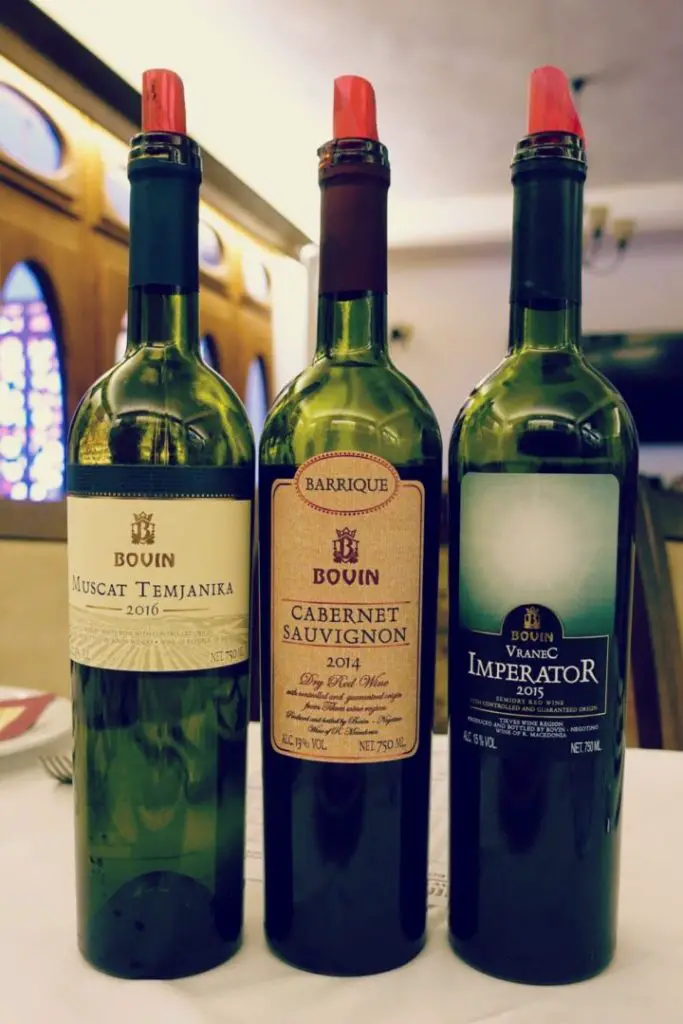 During our wine tour, we were informed that their wine ages in Macedonian oak barrels. Their stand-out wine is their premium top seller, the Imperator, which is 100 percent Vranec made from late-harvested grapes. Furthermore, it is a truly unique wine that needs to be tasted to be appreciated. It was the most complex and interesting Macedonian wine we tasted!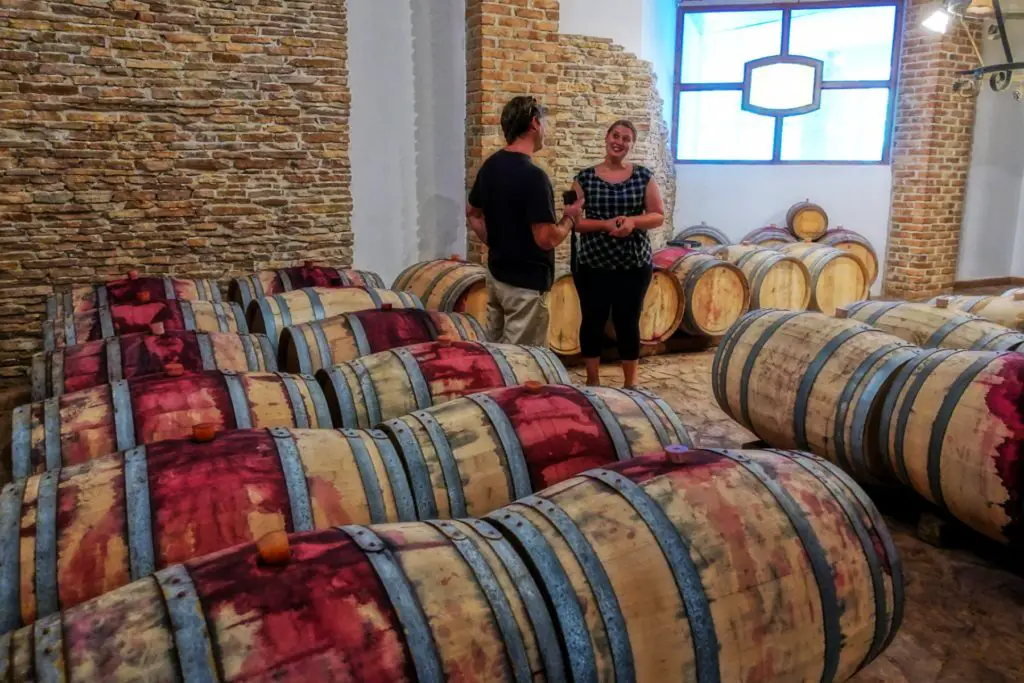 Although Bovin Winery targets the high-end wine consumer, visitors can receive a discount by purchasing wines directly at the winery.
Logistics
Bovin Winery is a mere five-minute walk from Hotel Pamela and the Negotino bus terminal making it easy to visit. Advanced reservations are mandatory. Also, tours are available Monday through Friday for 10 euros per person.
Wine tastings are available after the tour for an additional cost. Also, there is no restaurant on-site. However, tasting menus can be organized through locally sourced outfitters. Finally, a minimum of ten people is required for plated dining options.
Recommendation
Highly recommend trying the Imperator. If you love Bovin Wines, which you most likely will, we recommend making a reservation to purchase a slightly discounted bottle to enjoy in their cozy tasting room or for takeaway.
Contact: wine.tastings@bovin.com.mk
Below is a map of the best wineries in Macedonia to visit.
TRAVEL TIPS
🏘️ Book Your Accommodation
We use Tripadvisor and Priceline's Express Deals to compare prices and reviews in advance and check availability
✈️ Book Your Flight in Advance
To find the cheapest flight options, you can use WayAway and Skyscanner to find the most suitable choice for you
🚗 Reserve Your Rental Car
Use DiscoverCars and Skyscanner to compare prices and view the largest selection of vehicles