In today's travel climate, many people are choosing to explore closer to home. In fact, regional road trips and Midwest weekend getaways have become the recent trend. However, avid travelers may find themselves uninspired, feeling like they've seen it all already. Are you looking for a unique Midwest weekend getaway?
This article will showcase 17 Midwest weekend getaways, some of which you haven't heard of before. These destinations are great for long weekends. Alternatively, consider visiting two or three different cities for one awesome week-long vacation.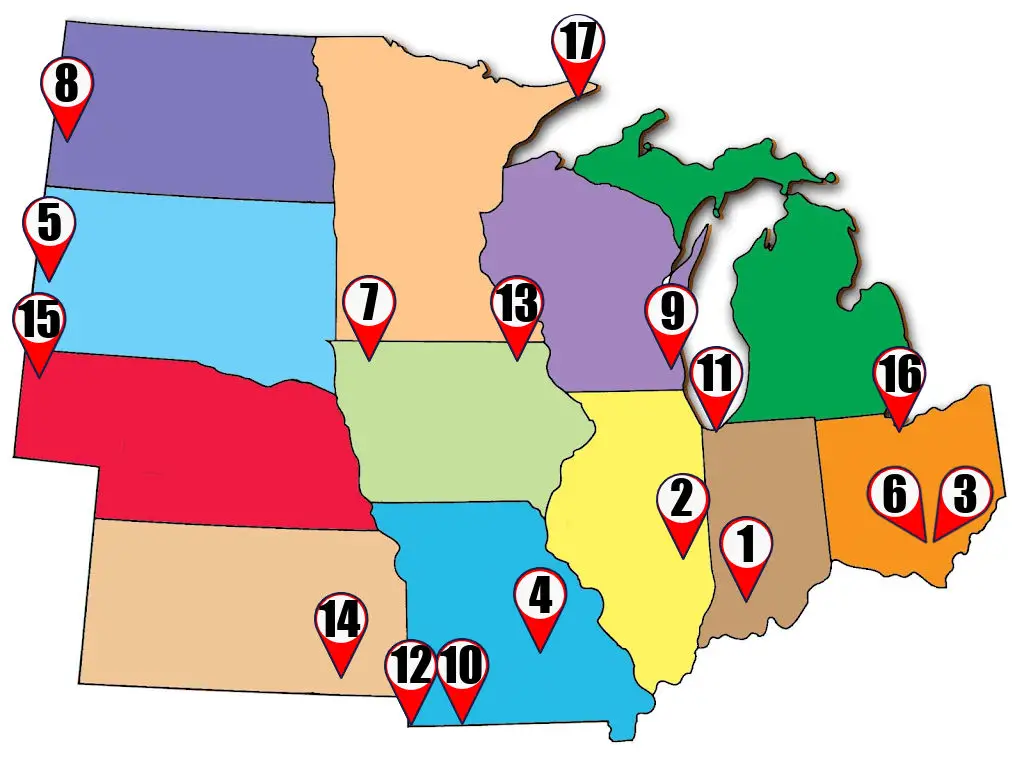 1. French Lick, Indiana
This charming small town in Southern Indiana makes for a great family retreat. Typically, a vacation here is centered around one of two beautiful resorts—the luxurious West Baden Springs Hotel or the more kid-centric French Lick Springs Hotel.
Be advised, these are not your average Midwestern family hotels. The opulent properties feature heated indoor pools, several hiking trails, and horseback riding.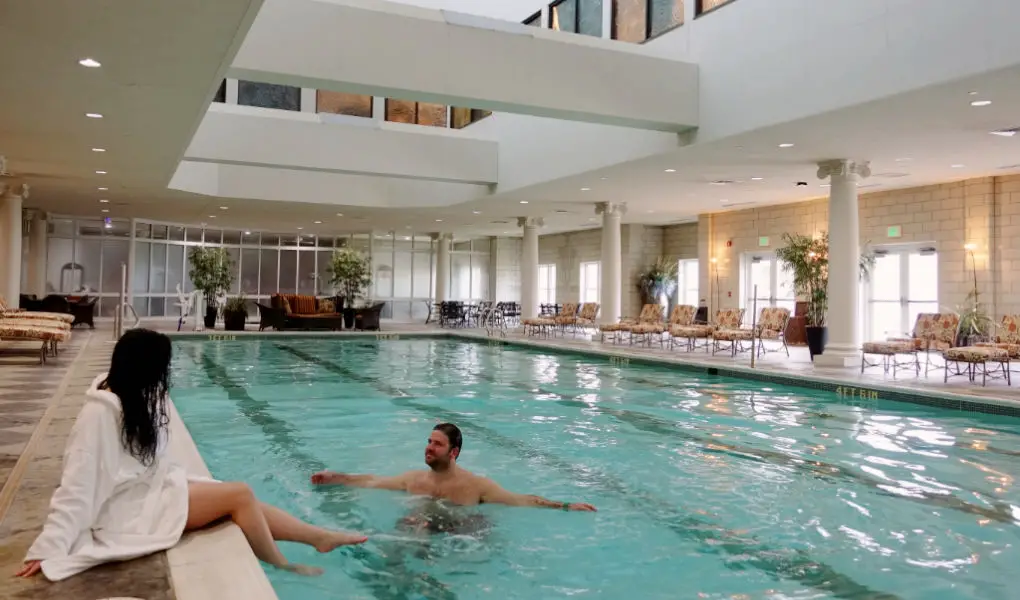 Check out the French Lick Resort 2021 Spring Break guide, a helpful resource to start planning your Midwest weekend getaway.
What to Do: Larry Bird Hometown Tour, ride the historic trolley, Big Splash Indoor Waterpark, experience FootGolf, Drive-Thru wildlife safari at Wilstem Wildlife Park, Escape! French Lick, and French Lick-West Baden Indoor Karting, and Marengo Cave
Where to Stay: Those looking for a splurge will love the town's signature properties, especially West Baden Springs Hotel. However, those looking for something a little bit more budget-friendly will enjoy staying at the accommodations below.
Best Western Plus French Lick (modern, clean, with good breakfast)
Comfort Suites French Lick (large rooms, hot tub)
2. Casey, Illinois
If your family loves roadside attractions, consider a trip to Casey, Illinois. Sometimes known as the Land of the Giants, this small Midwest town is home to 12 of the largest objects in the world. There are a bunch of other Big Thing objects hidden around the city too, such as a huge pizza cutter, ear of corn, and mouse trap.
With lots of cool social media opportunities, teenagers will love showcasing it all on TikTok or Instagram. Casey is located on I-70, just 30 minutes from the Indiana border.
What to Do: Casey's Candy Depot, The Greathouse of Pizza, play I-Spy at Whitling Whimsy Sandwich Shop
Where to Stay: Eighteen-Ninety Sleepover, Casey (spotlessly clean and cozy, B&B vibes)
3. New Plymouth, Ohio
Tucked in Ohio's scenic Hocking Hills, Ravenwood Castle is a charming holiday property complete with a medieval flair. Does a vacation stay in a castle warrant bragging rights? We think so!
Along with castle-themed rooms, like Rapunzel's Tower or the Duke's Dungeon, there's a variety of thematic accommodation options—medieval cottages, a gypsy wagon, or the Huntsman's Hollow Cabins.
During the day, families can run wild through Hocking Hills State Park. In fact, there are over 25 miles of hiking trails surrounded by waterfalls, caves, and cool rock formations.
What to Do: Hocking Hills State Park, nature hikes, zip line tours, Bob Evans Farm, Wayne National Forest, Skyview Drive-In, Ride the Hocking Hills Scenic Railway, R Adventure Park
Where to Stay: Ravenwood Castle
4. Rolla, Missouri (Opens May 2022)
Most tourists come to Rolla to enjoy one of Missouri's best secret swimming holes, Fugitive Beach. This recreational waterpark is located in a converted rock quarry. Kids can spend the day cliff jumping, swimming, and going down massive waterslides.
After some fun in the sun, take a few days to explore Mark Twain National Forest. It's a great park for recreational sports including fishing, horseback riding, boating, and canoeing.
Float trips and tubing are also popular here. The park's official website shares more on where to rent any necessary equipment such as boats and inflatable tubes.
The Mark Twain National Forest also offers gravel paths perfect for mountain biking and over 750 miles of hiking trails. In fact, a popular route is an 11.6-mile trail loop up to the grand summit of Bell Mountain.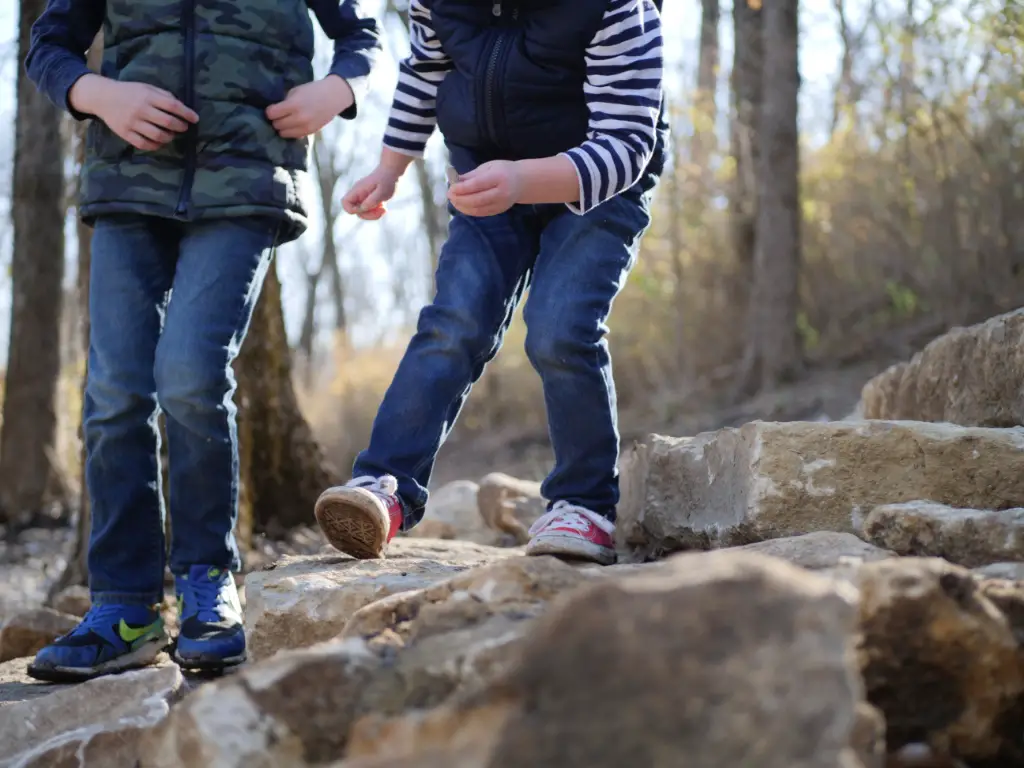 While in town, be sure to stop at Rolla's signature roadside attraction, the Stonehenge at the Missouri S&T campus. Last, parents can end the day with a glass of wine at the nearby St. James Winery.
What to Do: Fugitive Beach, Mark Twain National Forest, Stonehenge, The Great Xscape Escape Rooms, The Zone Family Entertainment Center, Kokomo Joe's Mini Golf, and St. James Winery
Where to Stay: Fairfield Inn & Suites Rolla (brand new hotel with indoor pool), Pear Tree Inn Rolla (good location, free drinks, cozy bed)
5. The Black Hills, South Dakota
One of the Midwest's best scenic road trips is through the Black Hills region of South Dakota. This is because there's a wealth of attractions that are all within driving distance to one another—monuments, memorials, scenic byways, and national and state parks.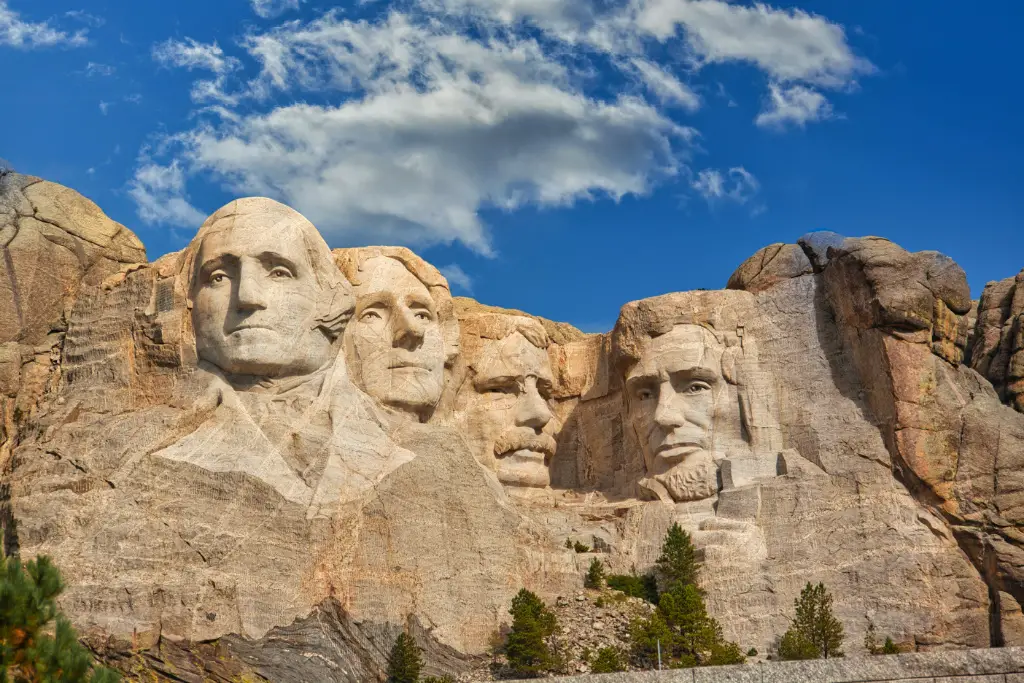 Some call this part of the United States "The Land of Monumental Works of Man and Nature." In fact, South Dakota hosts seven different sites in America's National Park System. Touring the Black Hills is a great option for families that enjoy non-stop exploration and sightseeing.
What to Do: Badlands National Park, Historic Deadwood, Wind Cave National Park, The Presidential Trail, Mount Rushmore, Wall Drug, Jewel Cave, Lewis & Clark National Trail, Missouri National Recreation River, Minuteman Missle National Historic Site, Wildlife Loop in Custer State Park, and much more.
Where to Stay: SpringHill Suites Deadwood (infinity pool)
Tour: Buffalo Hunt Coaster in South Dakota or Private Tour – Black Hills, Mount Rushmore, Custer SP, and Crazy Horse Memorial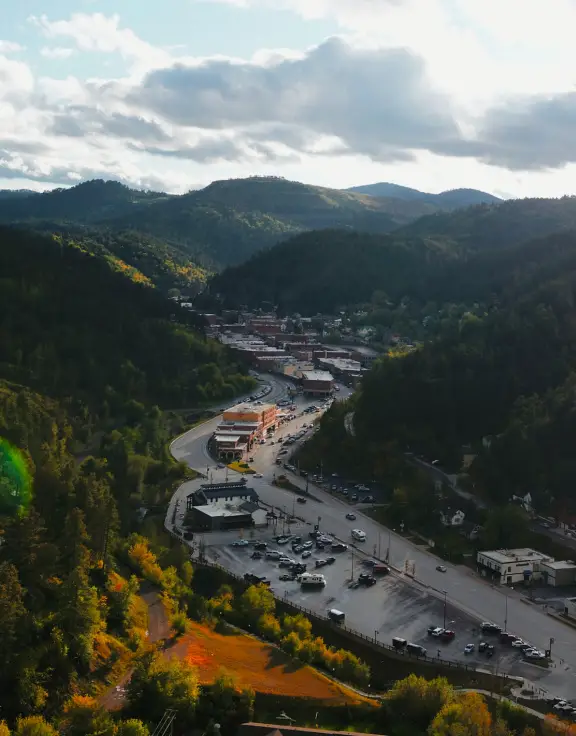 6. Hocking Hills, Ohio
Looking for a vacation centered around outdoor adventure? Consider a trip to Hocking Hills in Southeast Ohio.
In terms of an itinerary, many visitors rent cabins and then spend their days in the numerous parks and nature reserves. The highlight of the region is Hocking Hills State Park, where families can hike to cliffs, caves, and waterfalls. Additionally, there are zip-lining, canopy tours, horseback riding, kayaking, and raft trips.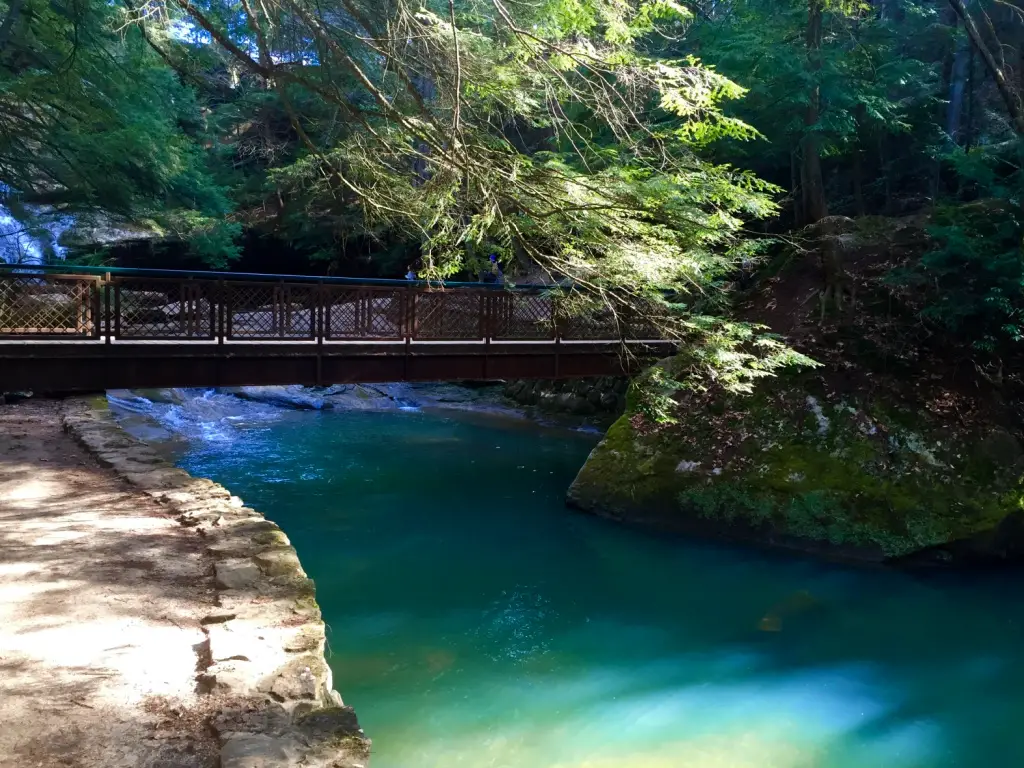 Hocking Hills has a few highly unique attractions that are worth noting. First, is the John Glenn Astronomy Park considered a great place for stargazing and seeing the Milky Way. This is because it has one of the darkest night skies in the state of Ohio.
Next, the Hocking Hills Sandbox offers the opportunity for everyday folks to drive medium-sized construction equipment, such as bulldozers, excavators, or track loaders. This entertainment park is perfect for people who have "learn to operate construction equipment" on their bucket list.
Last, the Hockhocking Adena Bikeway is a paved, 21-mile shady bike path perfect for families who want to cycle under the trees or for couples who want to tour local breweries by bike.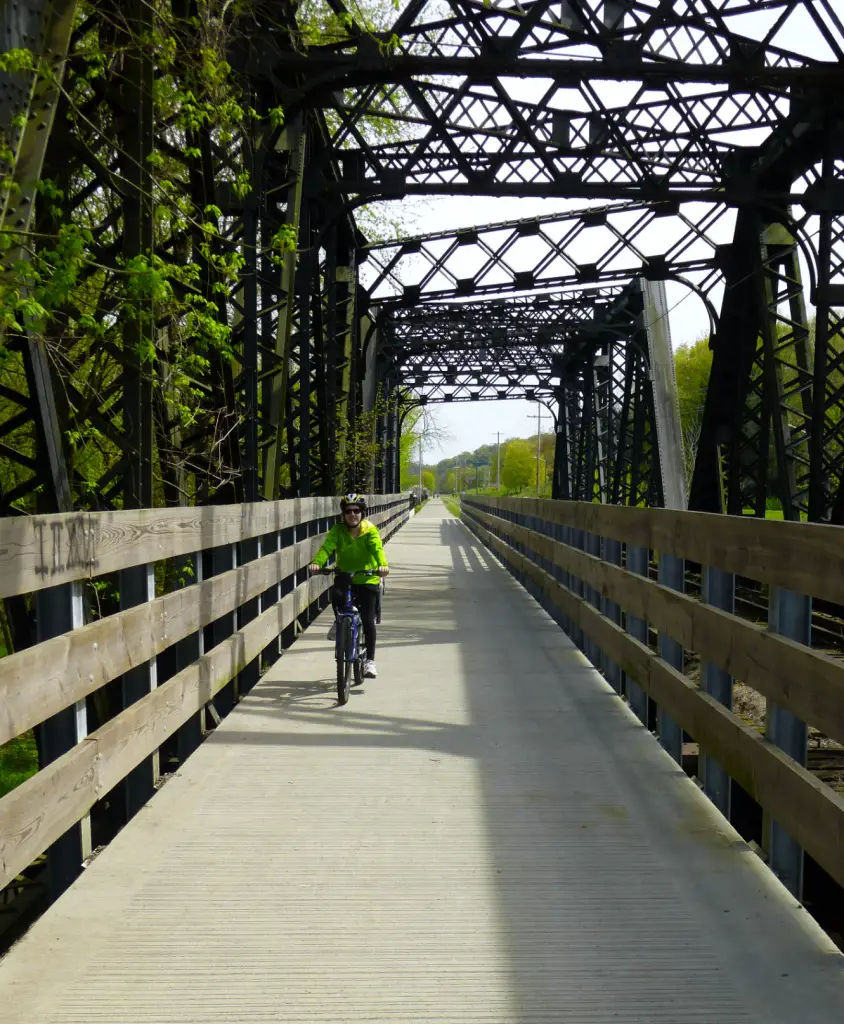 What to Do: Hocking Hills State Park, Cedar Falls Hiking Trail, Conkles Hollow State Nature Reserve, Drive the Covered Bridge Scenic Byway, Hocking Hills Winery, John Glenn Astronomy Park, Hocking Hills Sandbox, Wayne National Forest, Breweries, and Biking on the Hockhocking Adena Bikeway.
Where to Stay: Pine Creek Horseman's Camp Hocking Hills Cabins (jacuzzi hot tubs)
Tour: Old Man's Cave
7. Iowa Great Lakes, Iowa
Iowa is often an overlooked state when planning a Midwest family getaway. However, the Iowa Great Lakes region is an excellent destination to consider for your next trip.
This beautiful chain of glacier-carved lakes starts at Minnesota's southwest border and extends 15,000 acres into Iowa. People come here to enjoy lake life by boating, swimming, fishing, picnicking, camping, and playing on the sandy beaches.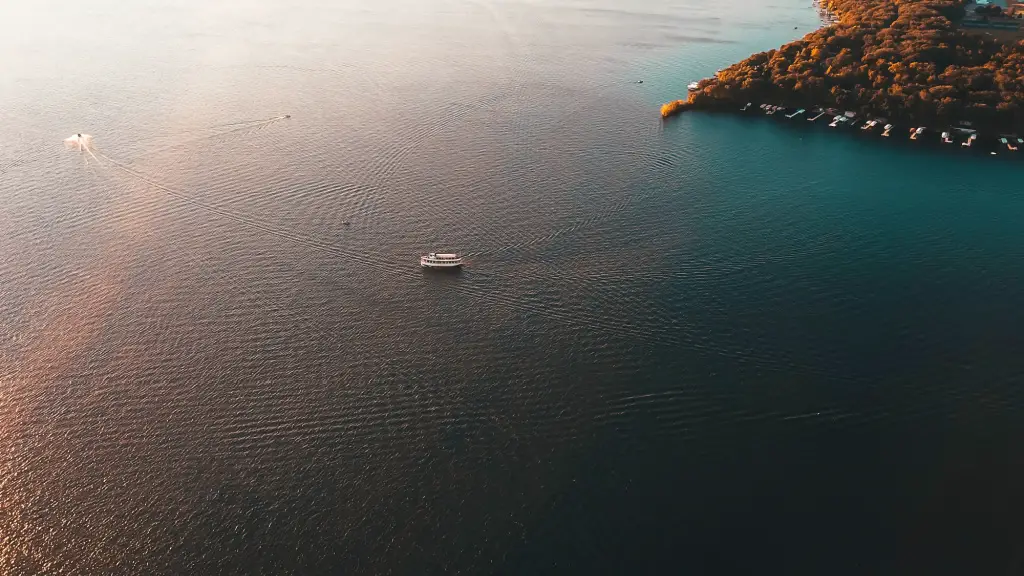 Specifically, the Iowa Great Lakes include Spirit Lake, Iowa's largest natural lake, and five other interconnected lakes: West Okoboji, East Okoboji, Upper Gar, Lower Gar, and Minnewashta.
Take note, West Okoboji is the gem of all the lakes, mainly due to clarity. Its spring-fed waters are a gorgeous shade of blue and the lake is 136 feet deep. It is considered one of only three blue water lakes in the world.
West Okoboji has another fun feature too—a lakeside roller coaster and amusement park!
Considered a timeless treasure, Arnold's Amusement Park has entertained generations of families for over 100 years. Reminiscent of the grand amusement parks of the past, Arnold's is geared toward younger children but also has thrill rides, carnival games, and a go-kart track too.
Throughout the Iowa Great Lakes, there are numerous state parks and public beaches. The City of Spirit Lake offers a helpful website indicating which parks offer specific amenities, such as sandy beaches, picnic shelters, and boat shelters.
Last, Spirit Lake has a well-organized trail system with over 10 miles of paths within the city, which connect to over 100 miles of additional trails within the Dickinson County's main trail system.
What to Do: Dickinson County Nature Center, Okoboji Classic Car Museum, Iowa Great Lakes Maritime Museum, Ranch Okoboji Mini-Golf, Higgens Museum of National Banknotes, Arnold's Amusement Park
Where to Stay: Rodeway Inn & Suites (clean budget hotel), The Oakwood Inn (gorgeous, yet affordable adults-only property)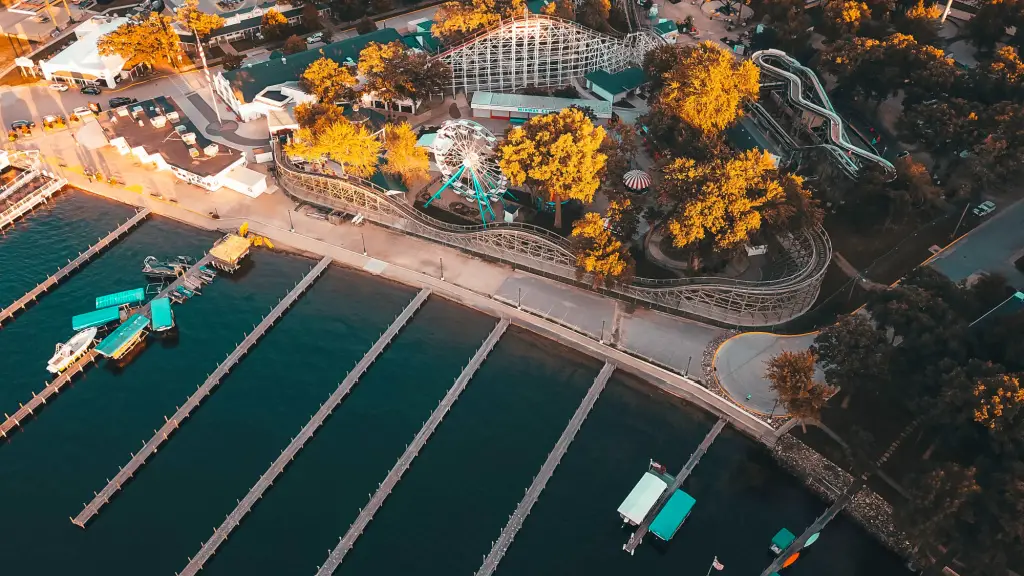 8. Theodore Roosevelt National Park, North Dakota
Many Americans are on a mission to visit every national park in the country. This year, why not try to cross off Theodore Roosevelt National Park located in western North Dakota? Families can enjoy scenic drives through the badlands, wildlife spotting, and serene hiking opportunities.
The park is comprised of three separated areas: the smaller North Unit, the larger South Unit, and the remote Elkhorn Ranch Unit where President Roosevelt set up his homestead. Best appreciated from the Oxbow Overlook, the Little Missouri River flows through all three sections of the park.
The park's official website has an information and hiking guide to help plan your visit.
What to Do: Painted Canyon Visitor Center, Prairie Dog Town, the South Unit 36-mile Scenic Loop Drive, the North Unit 14-mile Scenic Loop Drive, Oxbow Overlook, Sperati Point Trail, Petrified Forest Loop, and Medora
Where to Stay: Microtel Inn & Suites by Wyndham Dickinson (our new favorite budget chain hotel)
Tour: Tour Roosevelt's Maltese Cross Cabin
9. Franklin, Wisconsin
If your family loves winter sports, check out this unique adventure! Located just 15 minutes from downtown Milwaukee, The Rock Snowpark offers skiing, snow tubing, and snowboarding. However, their stand-out event is their Glow Tubing.
On Friday and Saturday evenings from 9 p.m. to 11 p.m. families can slide down hills under the neon lights. Thankfully, they offer conveyor lifts to help maximize tubing time and decreasing climbing time.
Due to its proximity, some families choose to explore Milwaukee for a few days. Along with being the "Frozen Custard Capital of the World," Milwaukee is home to a few unique attractions that can add some fun to a trip to Wisconsin's sandy coastline.
What to Do: America's oldest bowling alley, Milwaukee Zoo, Milwaukee RiverWalk, Discovery World, Mitchell Park Conservatory "The Domes," Lakeshore State Park, Bronze Fonz, Bradford Beach, Brady Street Swing Park
Where to Stay: Hampton Inn & Suites Milwaukee/Franklin (indoor pool)
10. Ridgedale, Missouri
Plan a vacation in the heart of Missouri's Ozark Mountains with a stay at one of the Midwest's most luxurious resorts, Big Cedar Lodge.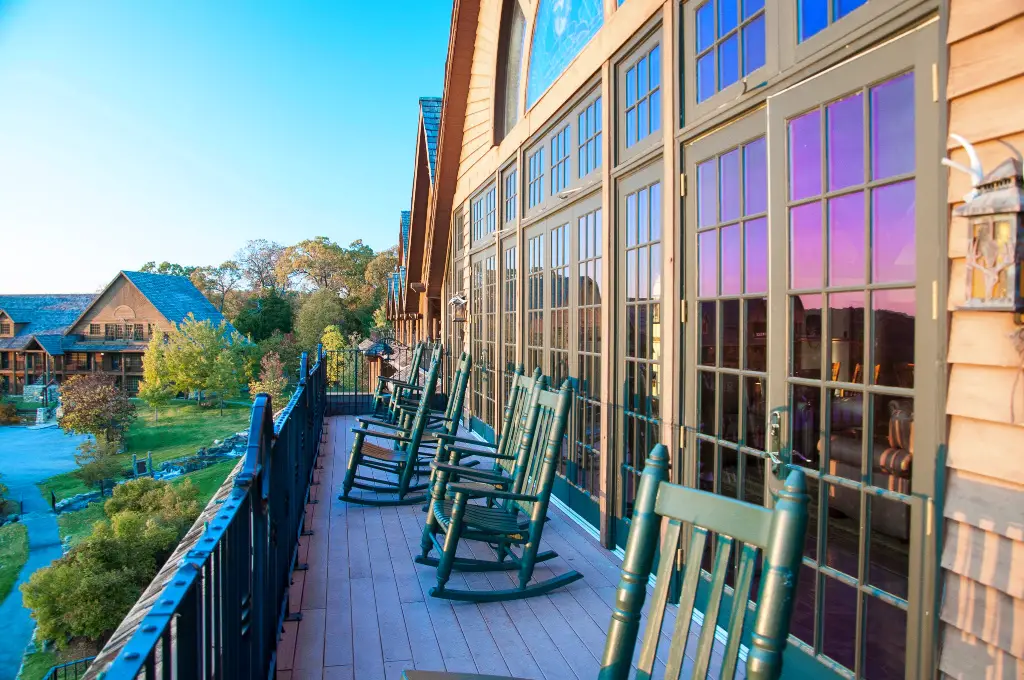 Owned by the Bass Pro Shops Founder, this beautifully crafted lodge offers over 60,000 acres of outdoorsy fun on Table Rock Lake. The property celebrates a rustic, woodsy theme, while fishing, kayaking, water skiing, and horseback riding are all available on-site.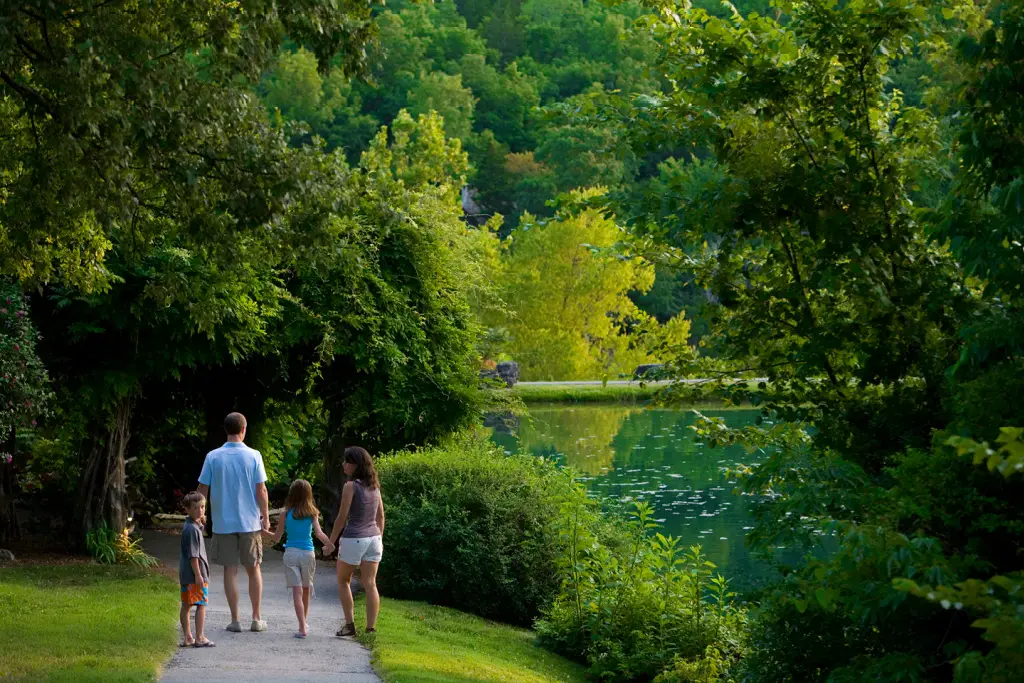 Considered a high-end resort, amenities are abundant for children—miniature golf, an arcade and game room, a playground, and a private beach. A children's pool, an indoor pool, and a seasonal outdoor pool are also featured at the Big Cedar Lodge.
Branson is deemed the "Live Music Capital of the World," and is less than 20 minutes away. Known as the family-friendly Las Vegas, many shows, venues, and museums are now open and ready to entertain your family.
What to Do: Table Rock Lake State Park, Silver Dollar City, Titanic Museum, Branson Ferris Wheel, Dinosaur Museum
Where to Stay: Those looking for a splurge will want to stay at the Big Cedar Lodge. However, travelers looking for something a little bit more budget-friendly will enjoy the Westgate Branson Lakes Resort (condo-hotel, newly renovated).
Tour: Branson: Private Helicopter Tour for 1-4 People or The Haygoods: Branson's Most Popular Show
11. Chesterton, Indiana
The Indiana Dunes was designated as the nation's 61st national park on February 15, 2019. It's a great place to dig your toes in the soft sand and run up and down the dunes, some of which are up to 125-feet tall. Along the shoreline, there are over 50 miles of cycling and hiking trails through bogs, forests, and wetlands.

Nonetheless, Chesterton is known for its Saturday European Market which is held in the city's historic downtown. Typically, food trucks and vendors are selling a variety of artisan foods and crafts.
Some folks shop locally for homemade bread, cheeses, fruits, and jam. Afterward, they take their tasty finds to enjoy a picnic on the beach.
What to Do: Explore 15 miles of Lake Michigan shoreline, Geocaching, Historic landmarks such as the Bailly Homestead and the 1933 World's Fair Century of Progress Homes
Where to Stay: Valparaiso Inn B&B (couples getaway splurge) or Hilton Garden Inn Chesterton (clean, indoor pool and hot tub, close to the national park)
12. Noel, Missouri
When the weather warms, nothing sounds better than a float trip down a clean river. Located in the Ozark Mountains, Missouri's Elk River is where locals enjoy various relaxing water sports.
Specifically, the tiny city of Noel is the recommended launch point for trips on the river. There are numerous places to rent kayaks, rafts, and tubes for a day on the water in town.
Many families pack snacks or a picnic to enjoy during a stop along the river's sandbars. Weekends can get extremely busy. Therefore, if your schedule allows, consider planning your tube trip on weekdays when it's less crowded.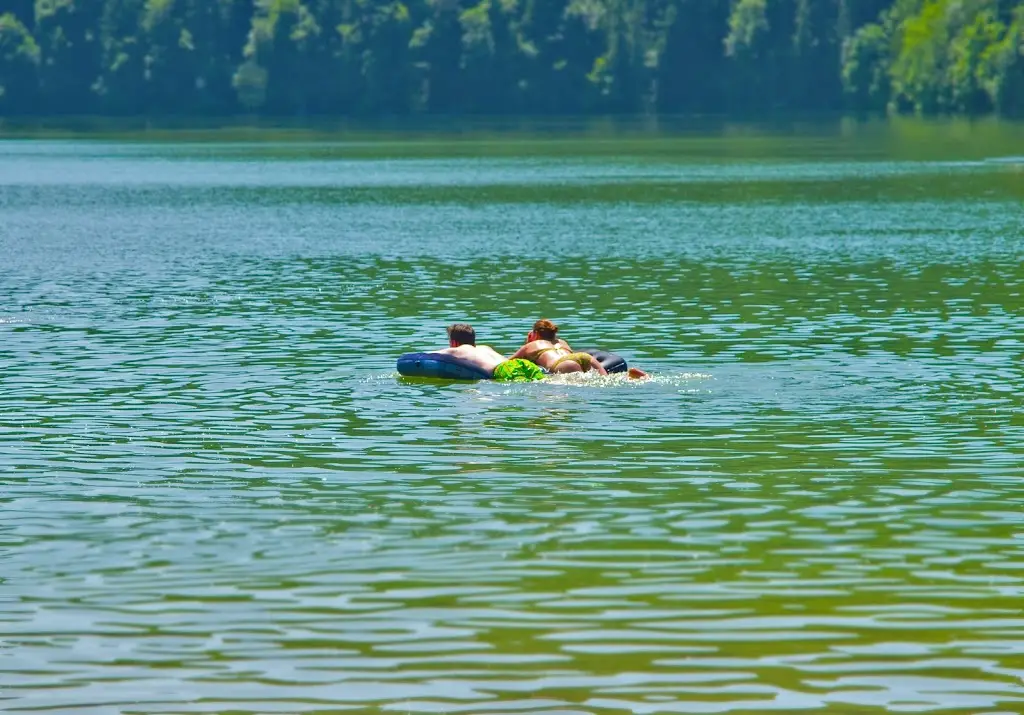 This region in Missouri offers other great activities to do off the river. For example, the highly ranked Bluff Dwellers Cave is a really fun family adventure.
Led by entertaining tour guides, visitors can witness awesome cave formations and unique underground wildlife such as salamanders, bats, and albino crayfish. Kids can also try their hand at panning for treasures and explore the on-site geology museum.
What to Do: Tube trips, Bluff Dwellers Cave, Sulphur Springs City Park
Where to Stay: Ozark Mountain Lakehouse (family reunion rental lakehouse) or Survivors Cottage (cozy and modern couples retreat)
13. Decorah, Iowa
To avoid today's airline hassles, many families must choose cultural experiences closer to home. A trip to Decorah, Iowa allows travelers to experience Scandinavian culture right here in the United States. It's a great option for a European-inspired Midwest weekend getaway.
Founded in the 1800s by Norwegian immigrants, this pretty town is nestled in the rolling hills. It is said that tourists from Norway are surprised by Decorah's locals who seem to be more Norwegian than they are.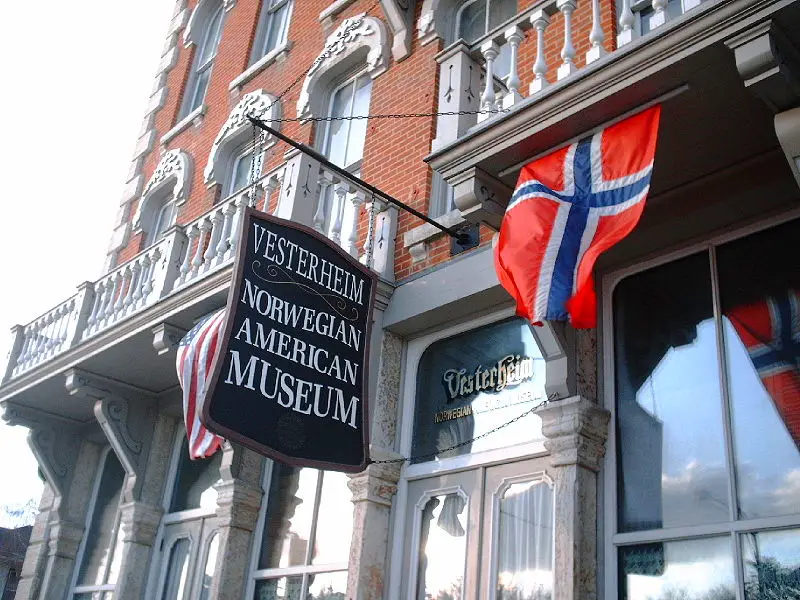 Decorah's main strip, Water Street, offers lots of Nordic flair too—gnomes, artisan crafts, and folk art. Additionally, there are over a dozen historical buildings at the Vesterheim Norweigan American Museum, showcasing the most comprehensive collection of Norwegian-American artifacts in the world. The highlight here is the 25-foot wooden boat that sailed across the Atlantic Ocean.
If exploring Nordic culture is important to you, be sure to time your trip with Decorah's most famous summertime celebration, Nordic Fest. Specifically, this festival brings Viking culture alive with folk dancing, combat demonstrations, and traditional cuisines.
Besides exploring Nordic culture, there's a lot to keep you busy in the region. For example, family-friendly activities include farm tours, nature parks, biking, and hiking trails, and museums.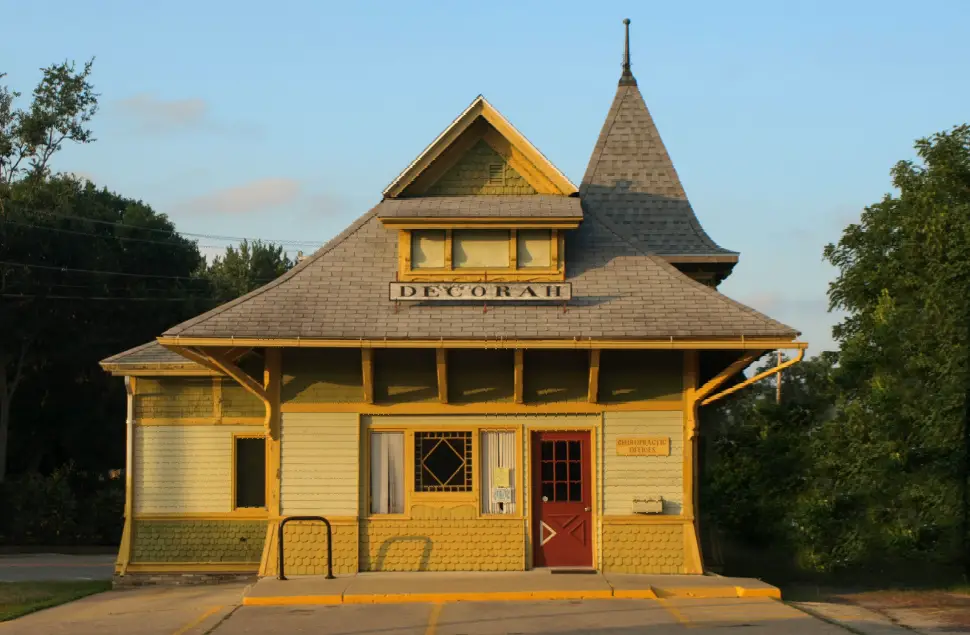 What to Do: Dunnings Spring Park Waterfall and Ice Cave, Decorah Fish Hatchery, Vesterheim, Trout Run Trail, Seed Savers Heritage Farm, Laura Ingalls Wilder Museum, Highlandville Historic Schoolhouse, the OZ Museum, drive the Quilt Trail,
Where to Stay: Fairfield Inn & Suites by Marriott (newer and great location)
14. Flint Hills, Kansas
Flint Hills, Kansas lies in the Great Plains region of the United States. With tallgrass prairie hills and expansive skies, these lands were once full of bison and dotted with ranches. Today, less than 4 percent of the original 170 million acres of tallgrass prairie remains intact and what's left is protected by the Tallgrass Prairie National Reserve.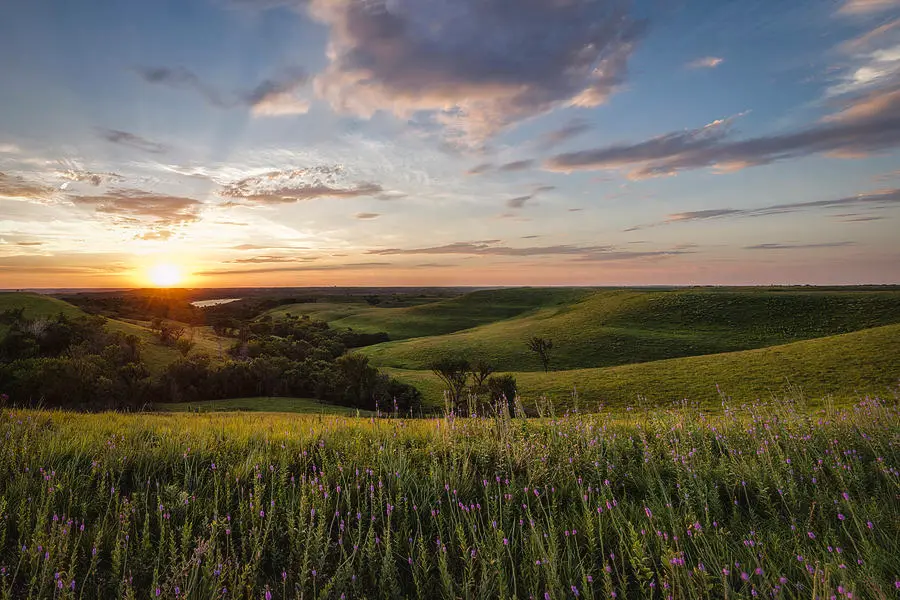 A tour of Flint Hills will include a visit to the Flint Hills Discovery Center located in Manhattan, Kansas. This museum focuses on the history and science of the Flint Hills.
Visitors can learn more about the endangered ecosystem through a 4D film and hands-on exhibits. Be sure to experience the rooftop Prairie Garden Terrance to appreciate the amazing view of the surrounding land.
In addition, the reserve offers 38.4 miles of hiking trails and historic buildings to explore. Those interested in stargazing can take advantage of the clear night skies since the park is open 24/7. Likewise, wildlife, like bison, red foxes, coyotes, and mule deer, freely roam the reserve.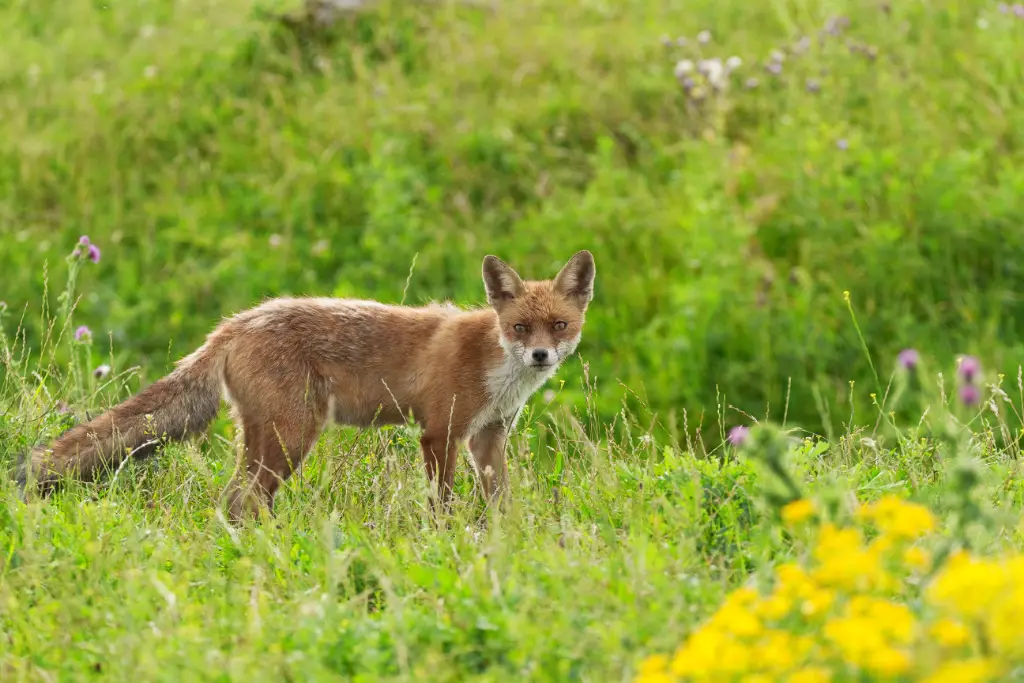 If you decide to visit during summer, experience the annual Symphony in the Flint Hills where the Kansas City Symphony serenades the crowd during sunset in the tallgrass prairie.
What to Do: Drive the 47-mile Flint Hills National Scenic Byway, sunset horseback ride at Flying W Ranch, hike the Bottomland Nature Trail, Spring Hill Ranch Mansion, Kaw Mission State Historic Site and Museum, Kansas State University Insect Zoo, Sunset Zoo, Tuttle Creek State Park
Where to Stay: Anderson Bed & Breakfast (couples romantic getaway, free bike rentals), Four Points Sheraton Manhattan (Irish pub onsite)
15. Crawford, Nebraska
Step back in time and get a taste of the Old West in Fort Robinson State Park in Nebraska. This historic 1874 outpost celebrates the wild-west with roaming buffalo, original buildings, and longhorn herds. Additionally, Fort Robinson is also the site of the death of Crazy Horse, the legendary Sioux chief.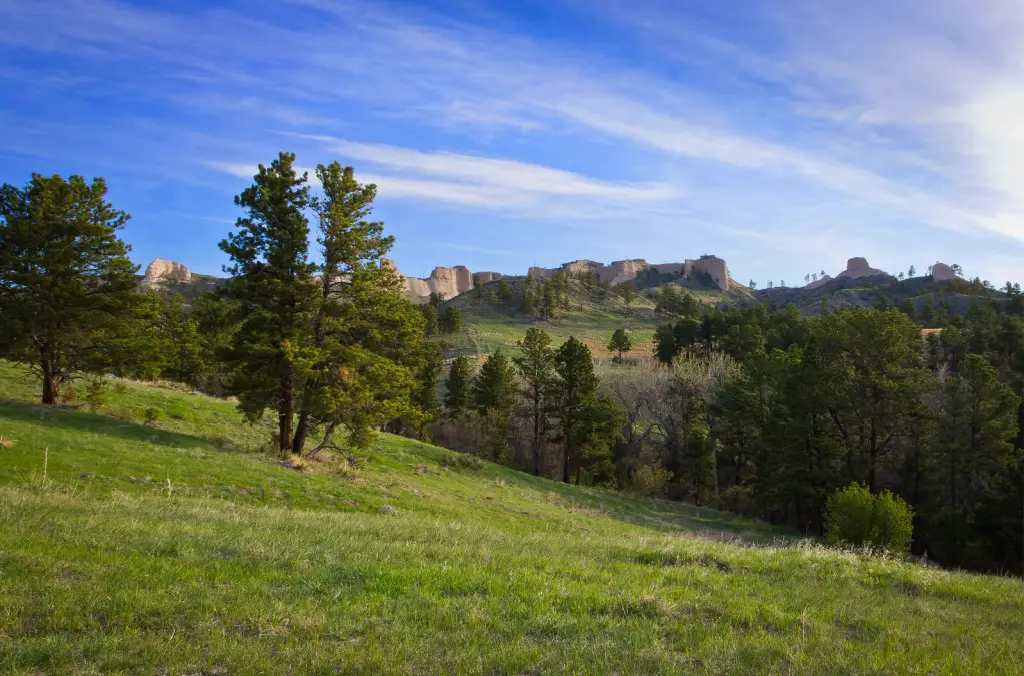 This part of Nebraska offers unique scenery with rocky ridges and pine-dotted rolling hills. Camping is popular here, drawing families that are looking to just get away from it all. This is not a place to come if you want to be entertained, this is a destination for solitude seekers.
Activities here include trout fishing, hiking, swimming, wildlife watching, and horseback riding. During high season, generally from Memorial Day through Labor Day, there are open-air jeep safari tours and stagecoach rides.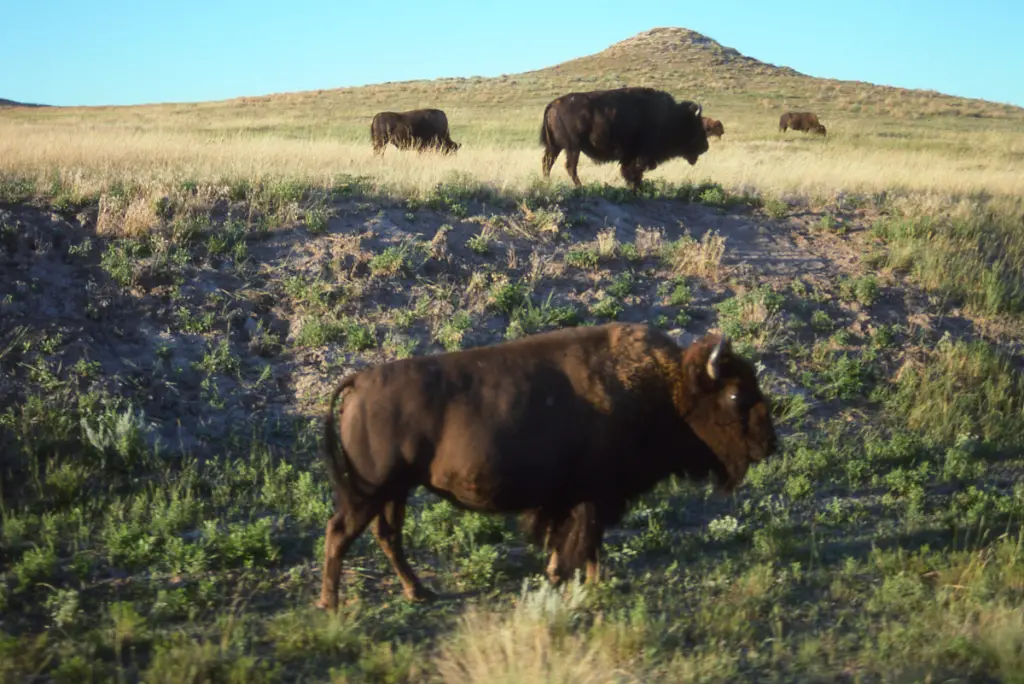 Fort Robinson State Park is open year-round but camping, the RV park, and tours are seasonal. However, the park's cabins are open from April through November—just in time for spring break vacations. Although, make reservations early because spaces book up quickly.
What to Do: Trailside Museum of National History, Fort Robinson History Center, Hudson-Meng Bison Kill Research & Visitor Center, Toadstool Geological Park, Q's Dairy Sweet, Nebraska National Forest
Where to Stay: If camping isn't your scene then the Holiday Inn Express & Suites in Chadron is a good option.
16. Sandusky, Ohio
Home to the Roller Coaster Capital of the World, Sandusky is one of the Midwest's most popular family destinations. It offers a mile-long beach, historic downtown, and waterfront shopping and cafes.
Of course, Sandusky is also home to Cedar Point, one of the best amusement parks in the world. Families that like to stay busy, with lots of activities and attractions, will appreciate a vacation along the Lake Erie shoreline.
Thankfully, there are other options for travelers who want to get away from the commotion and amusement park scene too. For example, Lake Erie allows for fishing, boating, beachcombing, and swimming.
Nearby, two small towns provide some charm and history—Milan is the birthplace of Thomas Edison and Bellevue is home to the 1800s Historic Lyme Village.
What to Do: Cedar Point, Merry-Go-Round Museum, Kalahari Waterparks, Ghostly Manor Thrill Center, Lagoon Deer Park, Castaway Waterpark, Battery Park Marina
Where to Stay: Farrell House Lodge (quiet couples retreat), Hampton Inn & Suites (family-friendly, with indoor pool and hot tub, away from waterpark hotel chaos)
17. North Shore Minnesota and Isle Royal National Park
This part of Minnesota is a hidden gem. Start your trip with a drive along State Highway 61, by exploring from Duluth to Grand Portage, which sits on the Canadian border. The scenery features forests, charming cottages, and lighthouses, all set against beautiful Lake Superior. This region of the state is known as North Shore, Minnesota.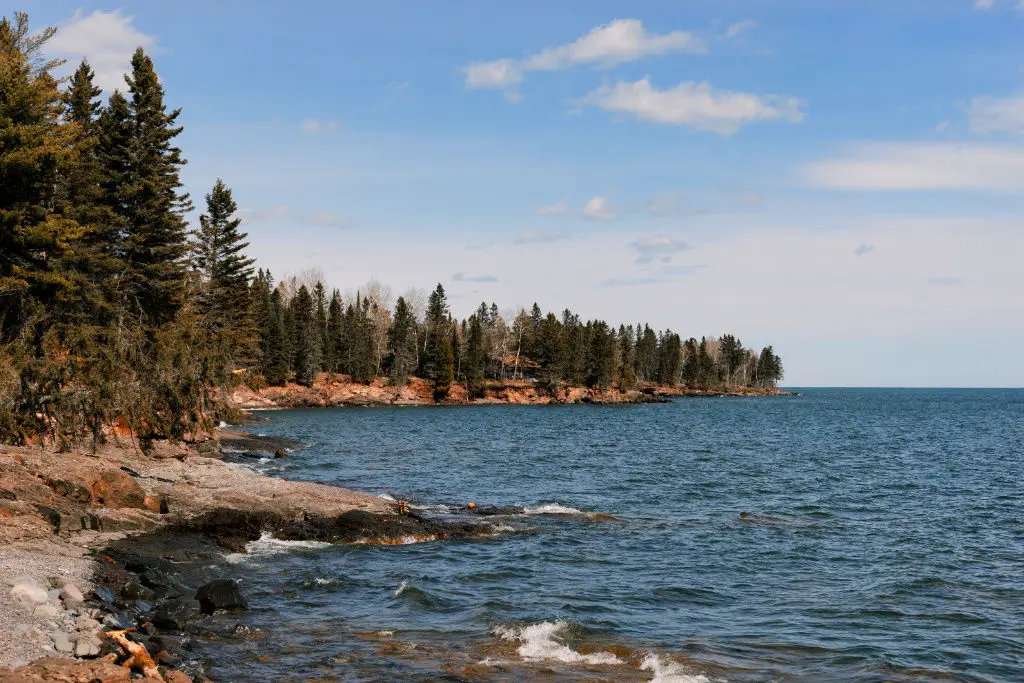 Once you commit to this trip, consider visiting one of the least visited of all the national parks⁠—Isle Royale National Park, which is open from April 16 through October 31. Grand Portage serves as one of the limited departure points to access the island.
Eight state parks offer lots of natural beauty and outdoor adventure. For example, Tettegouche State Park's lakeside cliffs make for a popular birding destination, especially for peregrine falcons.
Gooseberry Falls State Park has five waterfalls, organized in a fun weekend waterfall tour. Of course, Split Rock Lighthouse is the site for the region's signature icon, a postcard-perfect lighthouse set on a rugged, lakeside cliff.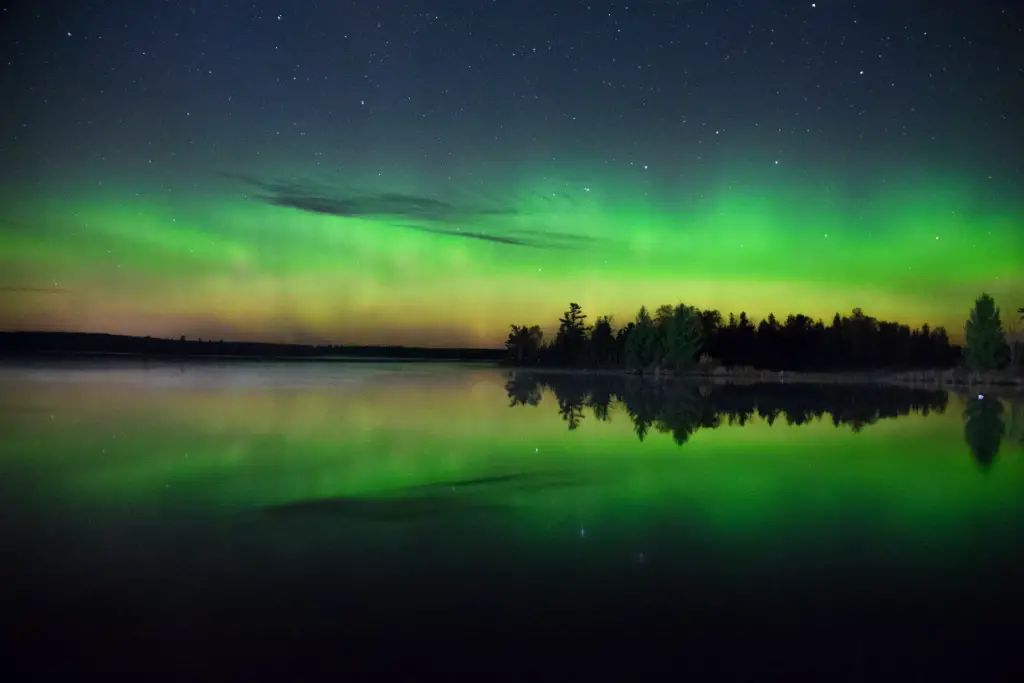 Furthermore, there are many other attractions for families to enjoy together. In terms of North Shore beaches, be sure to see Silver Bay's unique Black Beach or Iona's Beach, a pink beach known for its singing sounds.
Additionally, there are two fun ways to spend time in the Sawtooth Mountains. First, you can take a chairlift up Eagle Mountain and gleefully make your way down a half-mile alpine slide. Second, you can take a gondola up Moose Mountain and dine at the Summit Chalet.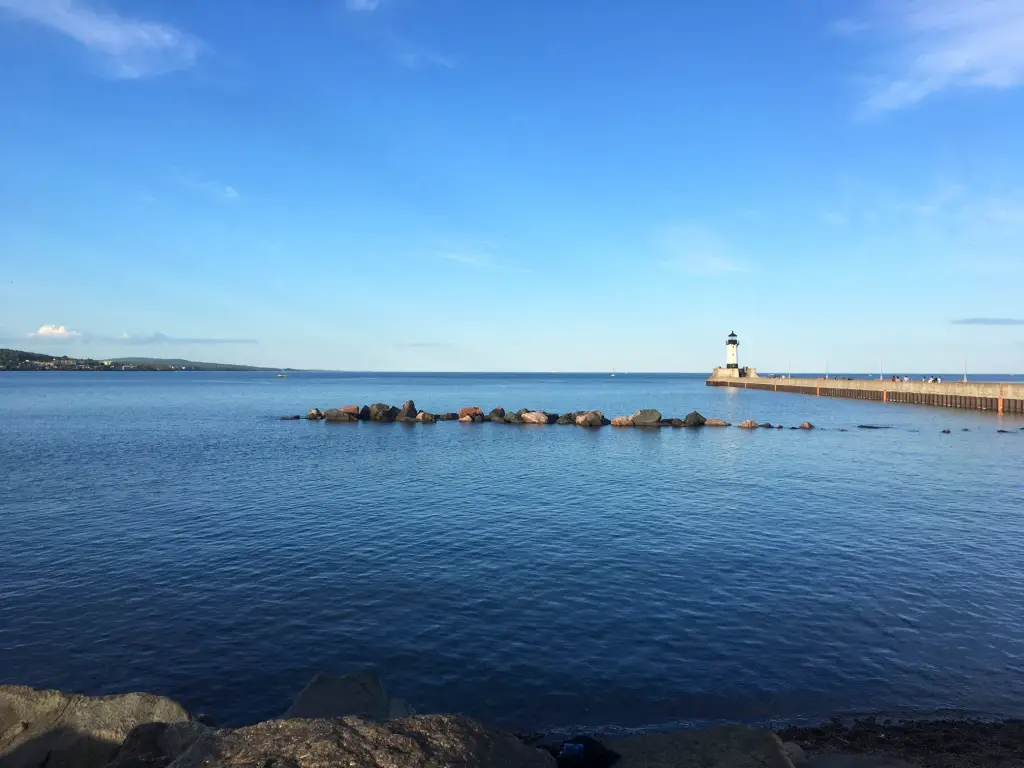 What to Do: Black Beach, Iona's Beach, Isle Royal National Park, Sawtooth Mountains, Split Rock Lighthouse, eight state parks, Eagle Mountain alpine slide, Moose Mountain Gondola, Betty's Pies, Enger Park and Tower, Great Lakes Aquarium, Canal Park and much more.
Where to Stay: East Bay Suites, Grand Marais (home away from home, on the lake) South Pier Inn, Duluth (free breakfast, harbor views, excellent location)