Milwaukee is best known for the Brewers baseball team, famous breweries, and for being one of America's friendliest cities. Most tourists who visit the city will be completely surprised when they find out how much there is to see and do. There are so many museums, so many restaurants, and so many attractions to consider. At first, it may be a bit overwhelming! Let's explore some of the best things to do and see in Milwaukee.
5 Awesome Things to Do in Milwaukee
Once you've checked off the main tourist hotspots, it can be extremely fun hitting up some of the more cool and unusual places around the city. These are places that you may not necessarily find on a typical tourist map. However, they're worth exploring if they pique your curiosity. Below are five awesome things to do in Milwaukee:
Grab a Drink at Shaker's Cigar Bar
Pose With the Bronze Fonz
Visit the Mitchell Domes
Tour the Pabst Mansion
Walkthrough Frank Lloyd Wright's Burnham Block
1. Grab a Drink at Shaker's Cigar Bar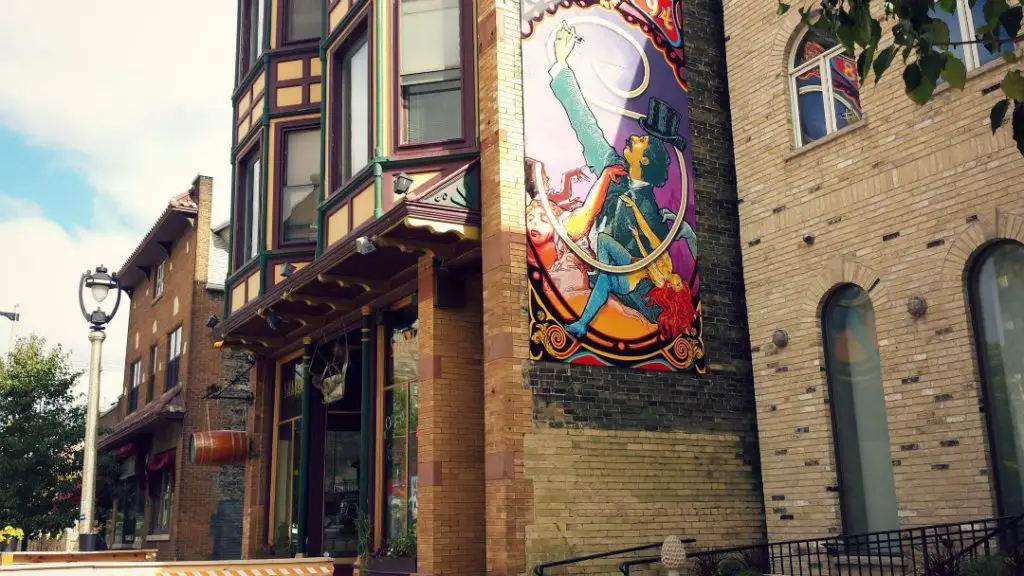 Located in Milwaukee's historic warehouse district, Shaker's Cigar Bar was once owned by Al Capone. The fascinating history of the bar includes murder, rape, grave digging, drugs, and of course, a speakeasy.  Being widely recognized as Milwaukee's most haunted bar, ghost hunters flock here from around the world for the "sightings" and employee ghost stories. You probably don't want to come here alone, so don't forget to invite a friend for a drink!
2. Pose With the Bronze Fonz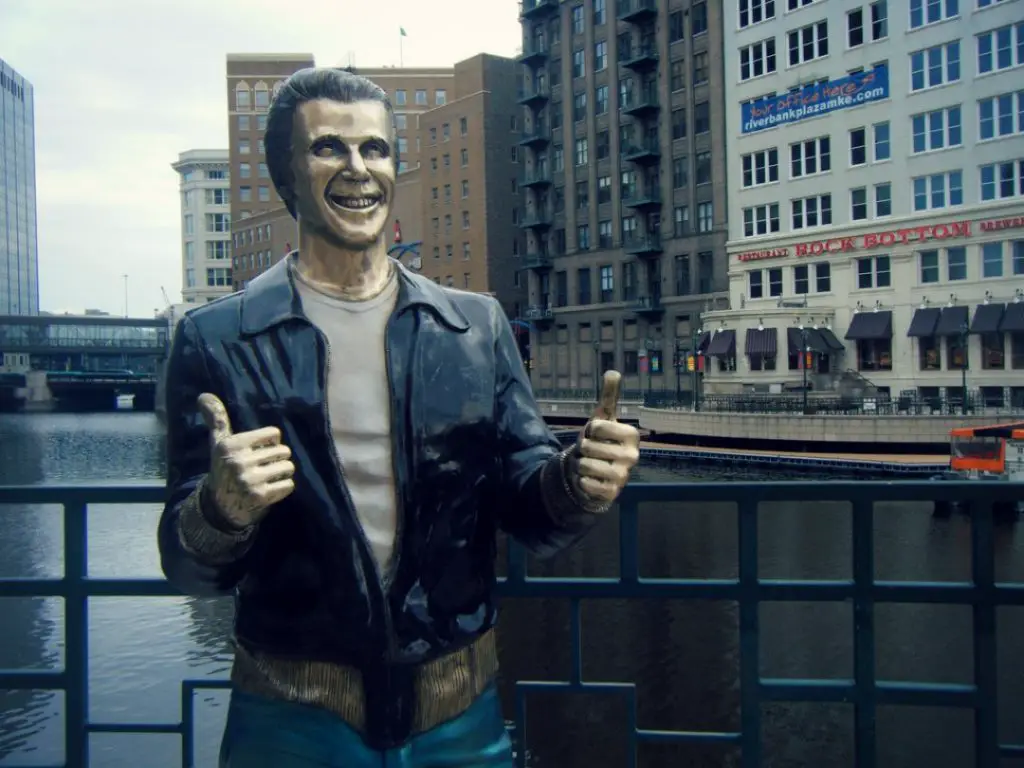 Fans of "Happy Days" will be glad they took a selfie with the Bronze Fonz. The $85,000 sculpture of  Arthur Fonzarelli ("Fonzie") was erected in 2008 and pays tribute to the cool character from the popular 1970s television series "Happy Days." He's wearing the usual attire: blue jeans, a white t-shirt, and of course his black leather jacket.  Take a snapshot here and don't forget to put both thumbs up and say, "Aaay!"
3. Mitchell Domes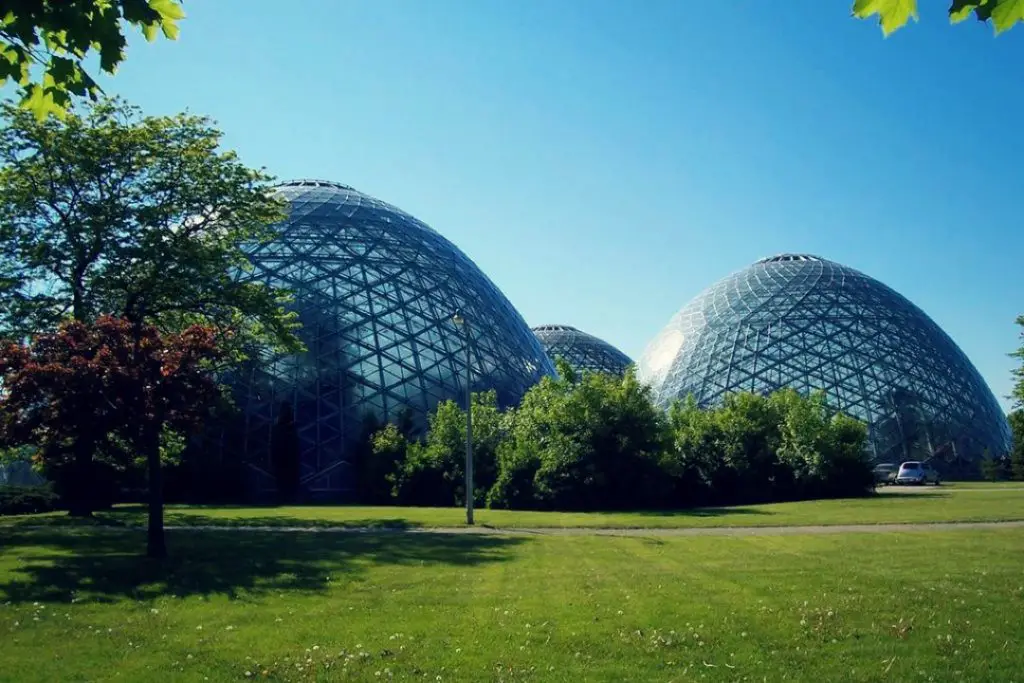 Considered to be one of the most beloved icons of Milwaukee, the Mitchell Domes make it possible to visit floral gardens, a tropical jungle, and a desert oasis…all in one day! The three huge beehive-shaped domes were constructed in 1965 and all feature different climates.  Probably not something you'd expect to find in the middle of Wisconsin!
4. Pabst Mansion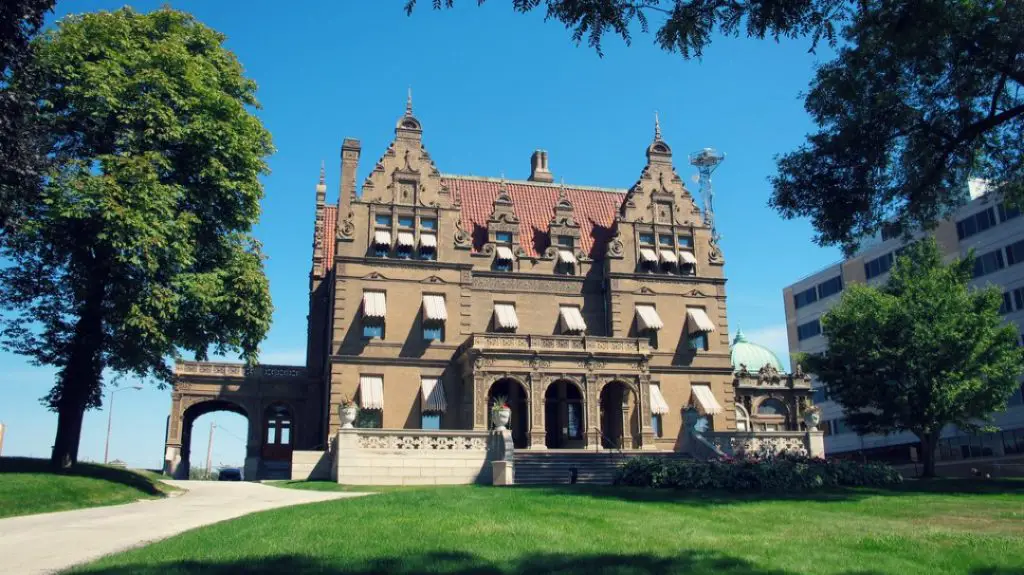 A fine illustration of America's Gilded Age, the Pabst Mansion was nearly torn down in the 1970s to make way for a parking lot. Thankfully, it's still here and you can tour this opulent dwelling. The original owner was Captain Frederick Pabst. He earned his title from piloting a steamer on Lake Michigan, and he was more famously the founder of Pabst Brewing Company. Subsequently, Pabst built the mansion for about $250,000 back in the mid-1890s.
5. Frank Lloyd Wright's Burnham Block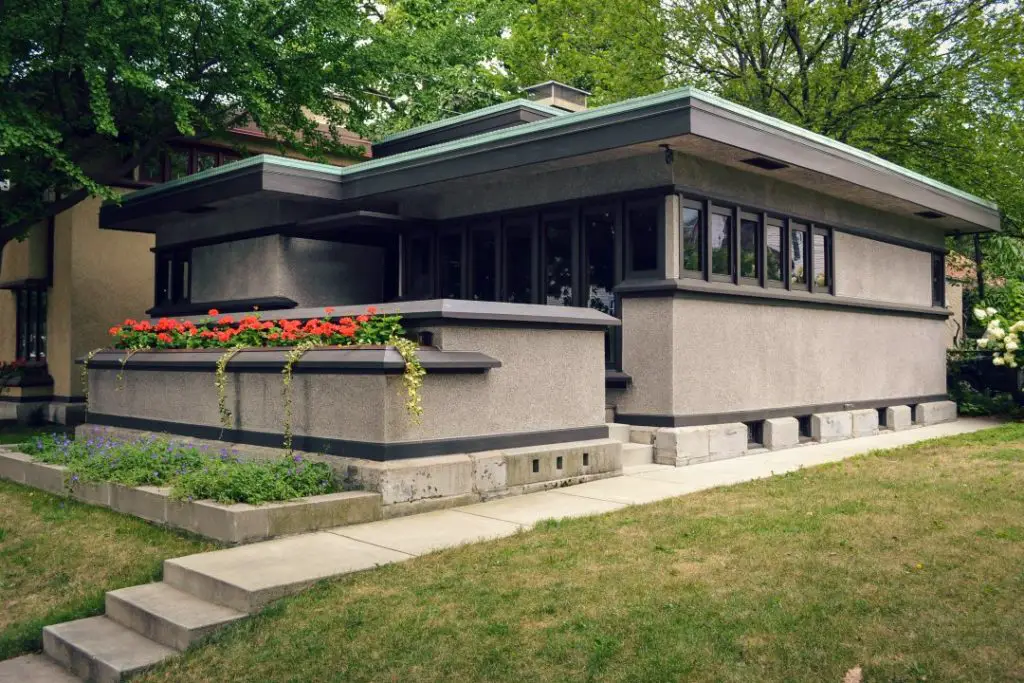 If you've never toured a Frank Lloyd Wright (FLW) home before, here's your chance. Did you know that early in his career FLW designed a series of "pre-fab" houses to compete with the Sears Catalog Homes? The concept for these homes was tested on W. Burnham Street in Milwaukee, where there are six still on display.
These "American System-Built Homes" are smaller versions of the famous FLW mansions that he built for his elite customers. Furthermore, located at 714 West Burnham, visitors may take an interior tour of the Model B1 and a two-story.
With Milwaukee having so much to offer, there is no reason to be bored or to feel as though you are not using your time effectively. Also, anyone looking for an amazing time should consider some of these cool and unusual things to do around Milwaukee.
Do you know of any cool and unusual things to do in Milwaukee? Please share your insight in the comments section below.