The best Fort Myers boat tours are nestled on the shores of the Gulf of Mexico. Fort Myers serves as a gateway destination for exploring wonderful stretches of white sandy beaches and gorgeous oceanfront coastline. Most visitors to the area want to get out on the water to enjoy a break from the Florida heat and humidity.
Best Fort Myers Boat Tours
This article will share all of the best Fort Myers boat tour options and help guide you to choose which one will work best for you. Of course, what is a trip to Florida without the opportunity to spend some time on a great boat cruise? The tours below will nicely compliment your Fort Myers itinerary.
Fishing Charters
Fort Myers is a fishing hotspot. During a private fishing charter, guests have the option to either fish offshore or in the back bays. Offshore, target species include shark, mackerel, snapper, and grouper. In the bays, fishermen are on the lookout for trout, redfish, and snook.
Of course, the longer the trip the better your chances for getting the catch of your life! Private fishing charters range from 4 to 6 hours, with a 22′ Nauticstar with a 150hp Yamaha fishing vessel. Captain Mike will be your host, a US Coast Guard Veteran of 20 years.
Fort Myers Boat Tours: BeeLine Fishing Charters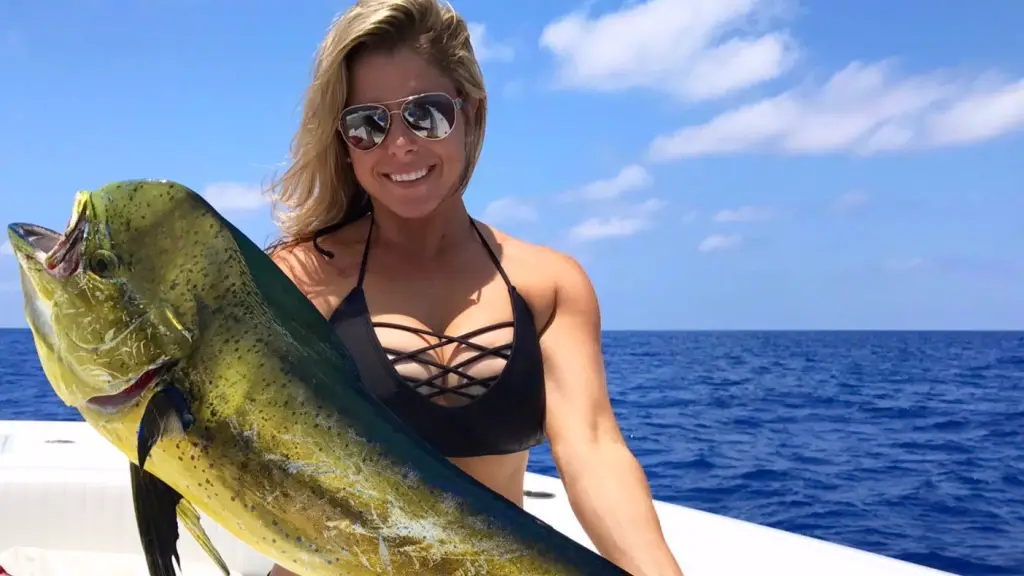 Sunset Sail
The golden hour is a great time to be out on the water. In fact, sunsets in Southwest Florida are magical, with warm ocean breezes and a sky full of bright colors. Sunset cruises are a popular boat tour option for couples celebrating anniversaries, honeymoons, and even proposals.
Additionally, dusk is a great time to witness active wildlife such as sea turtles, pods of dolphins, and seabirds. Typically, sunset sail cruises include soft drinks and water, while wine and beer are available for purchase at a reasonable cost.
Southwest Florida sunsets are simply the best!
Fort Myers Boat Tours: Copacetic Sailing (They also offer a variety of boat trips and take great pride in their affordable pricing.)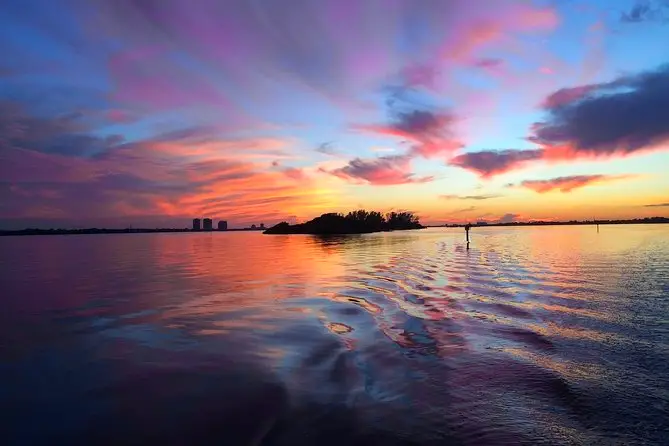 Adventure Sailing Charter
Owned and operated by a husband and wife team, Magic Wind Sailing provides a safe, friendly, and relaxed sailing experience. Guests depart Salty Sam's Marina and head toward the Gulf of Mexico. You'll see stately homes, shrimp boat fleets, and local wildlife.
Once the boat leaves the channel, the motor is cut and the sails are raised to explore along the shores of Fort Myers Beach. This tour is popular for sunset viewing, first-time sailors, and couples. Aboard this spotless vessel, Captain Dan and his wife Diane will make you feel like you're sailing with old friends.
Fort Myers Boat Tours: Magic Wind Adventure Sailing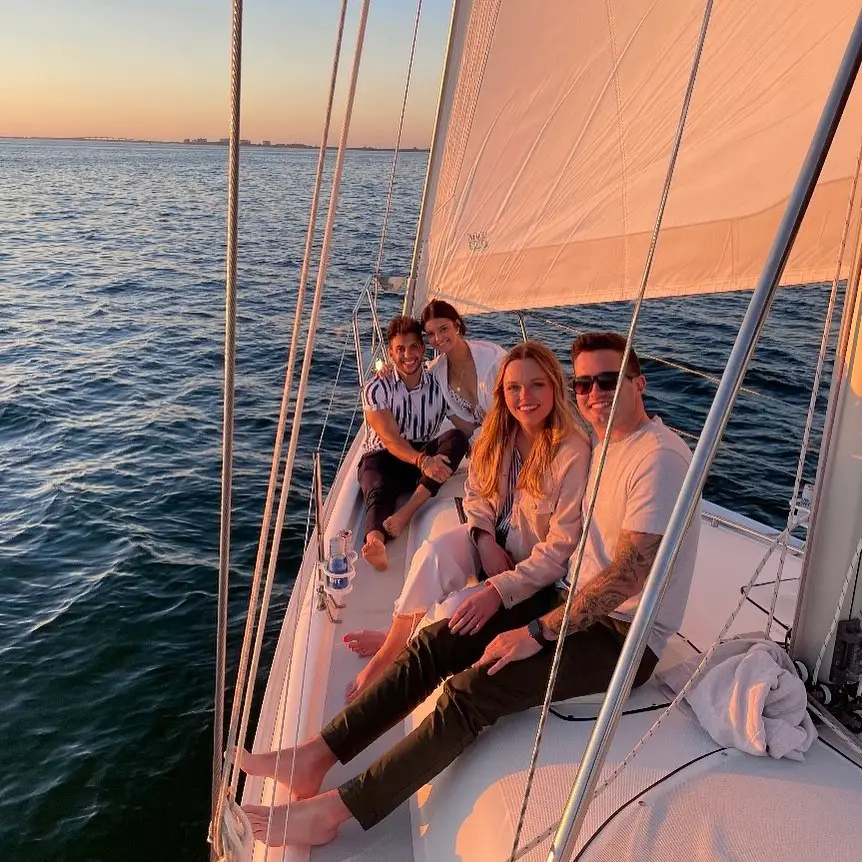 Tiki Tours
One of the latest crazes around Southern Florida is a Tiki Tour. Slowly cruising at a slow 4 miles per hour, six guests get to celebrate and enjoy some drinks aboard a floating tiki bar. Visitors looking for a faster tiki ride may enjoy the Dolphin Tiki Cruise around Fort Myers Beach tour.
Typically, larger groups rent two tikis to accommodate more people. Tiki tours are popular for bachelorette and bachelor parties and even groups of friends on vacation. Coolers with ice are available and you supply your own food, music, and drinks.
Fort Myers Boat Tours: Fort Myers Tiki Tours, in Sarasota try Cruisin' Tikis Sarasota

Craig Cat Eco Tours
Looking for something fun and different to do? Try a Craig Cat tour! A Craig Cat is a small boat built for two people that you can independently drive yourself.
Passengers sit in a relaxed, comfortable position as they explore the backwaters and mangroves of Marco Island at speeds up to 30 mph. There are two different tours, with slightly different itineraries. However, one of the best aspects of every tour is the wildlife spotting opportunities, especially of Florida manatees.
Fort Myers Boat Tours: Backwater Adventure

Booze Cruises & Party Boats
Lagerhead Party Boats is your best option for booze cruises in Southern Florida. They offer two types of party boats—a Cycleboat for 16 adventurous passengers or a relaxed boat for 12 guests who want to party and swim. It is important to note that the Cycleboat does have a gas engine if you don't want to cycle.
Guests supply any food, drink, or alcohol that they desire and Lagerhead will take care of the rest. Where you go is up to you. However, popular itineraries include a day trip to Miami, visiting the famous Fort Lauderdale sand bar, cruising the Intercoastal islands, or even bar hopping a variety of dockside bars. Additionally, there are day trips, night cruises, and sunset tours—all at different lengths to fit your party's needs.
Fort Myers Boat Tours: Lagerhead Party Boats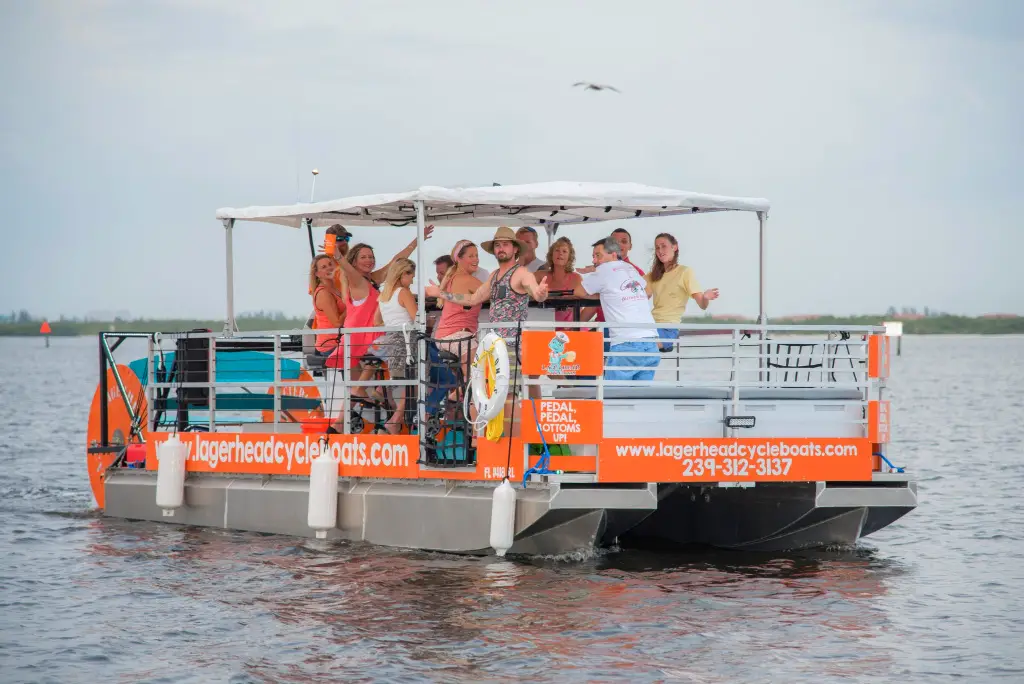 Manatee and Eco River Cruise
Fort Myers eco-tours are popular with wildlife enthusiasts and nature lovers. In fact, this is a great tour for families that want to get up close to Florida's signature animals.
Captains who organize these tours are well-versed in the flora and fauna of the region and have a keen eye for local wildlife. For example, guests may see bottlenose dolphins, alligators, bull sharks, and seabirds all in their natural habitat. Please note, manatees are spotted during the winter months, typically from December through March.
Fort Myers Boat Tours: Captain Dave's Southwest Florida Dolphin & Eco Tours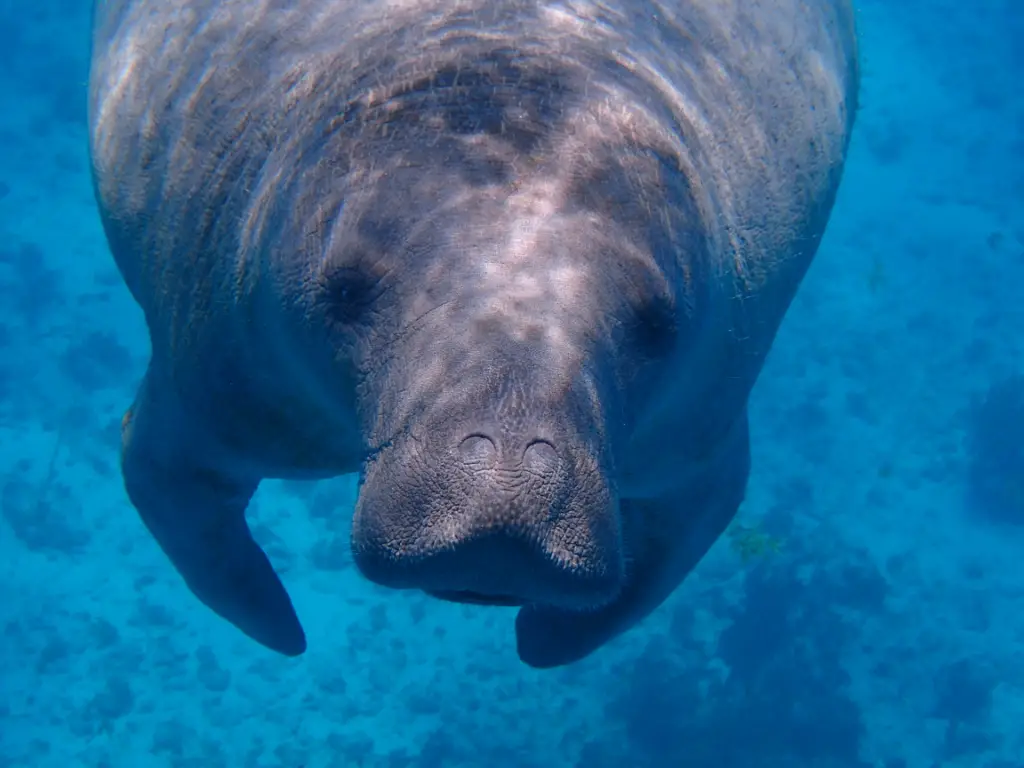 Speedboat Tours
Have a need for speed? If so, then a speedboat tour may be for you! Climb aboard and enjoy an exciting 90-minute speedboat ride around Fort Myers Beach and Sanibel Island. During the ride, you'll see gorgeous waterfront properties, yachts, local fisheries, and wildlife.
This is also a popular tour for guests that really want to see bottlenose dolphins. Sightings are fairly common because dolphins love to play in the wake of the speed boat. Reaching speeds of 35 miles per hour, the longboat is surprisingly stable and smooth. Party music is part of the experience.
Fort Myers Boat Tours: Sea Racer Tours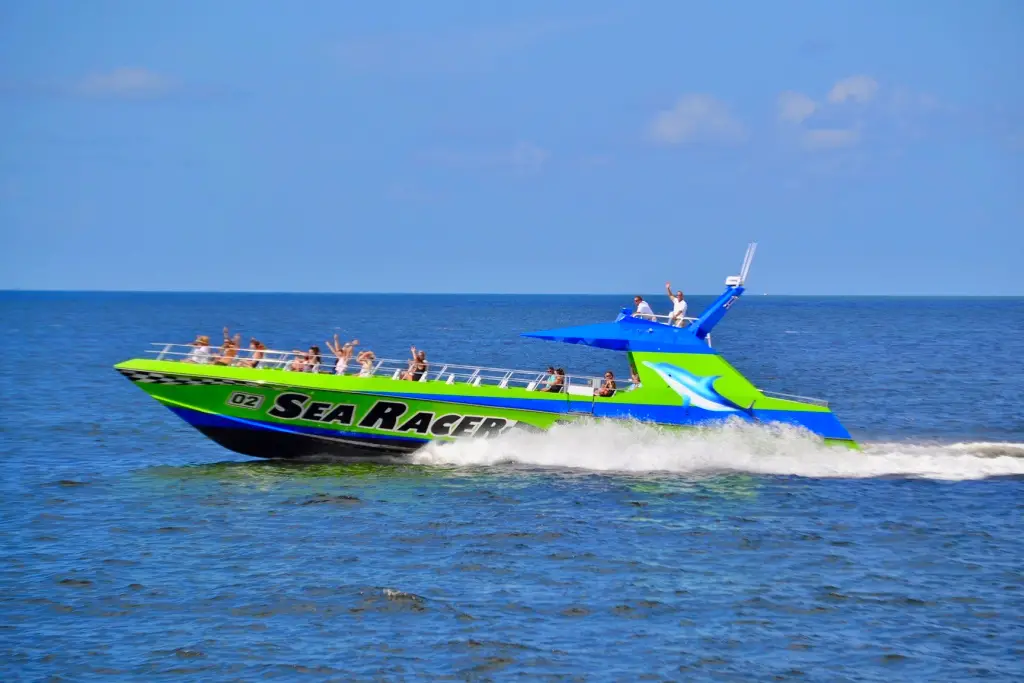 Dolphin and Shelling Cruise
Travelers looking for more of a hands-on, educational experience for their children may want to flag this particular dolphin tour. Often referred to as "The Dolphin Whisperer," Captain Jessica's dolphin cruise is private and slow-paced.
Highlights of the tour include shelling on a private beach, mangrove exploration, and dolphin spotting. In fact, this style of boat draws in playful dolphins who love to play in the wake.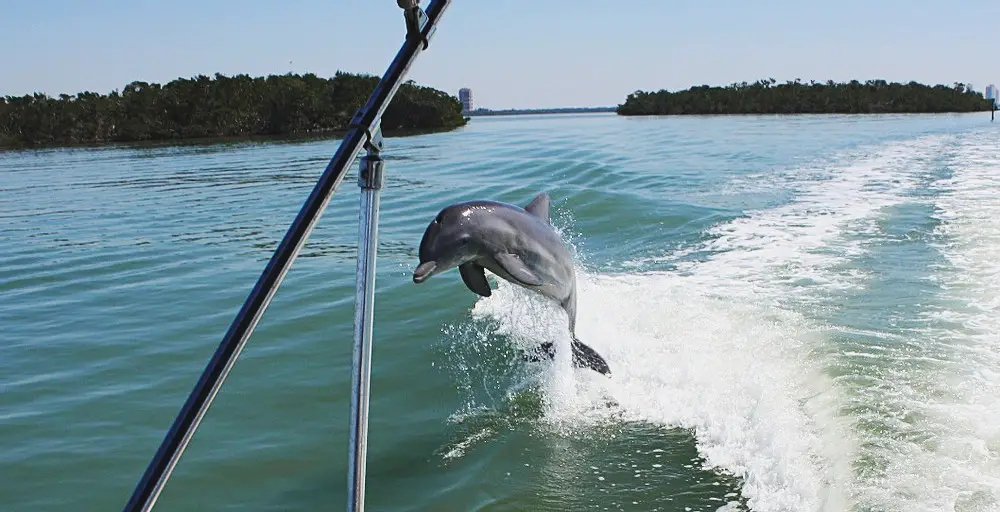 With about a maximum of 10 passengers, your cruise time can be personalized to your liking. There are complimentary snacks, refreshments, a freshwater shower, and a bathroom. Some tour options include Cayo Costa State Park, Cabbage Keys, and Sanibel and Captiva Islands. Seniors also enjoy this particular tour too.
Fort Myers Boat Tours: Island Time Dolphin & Shelling Cruises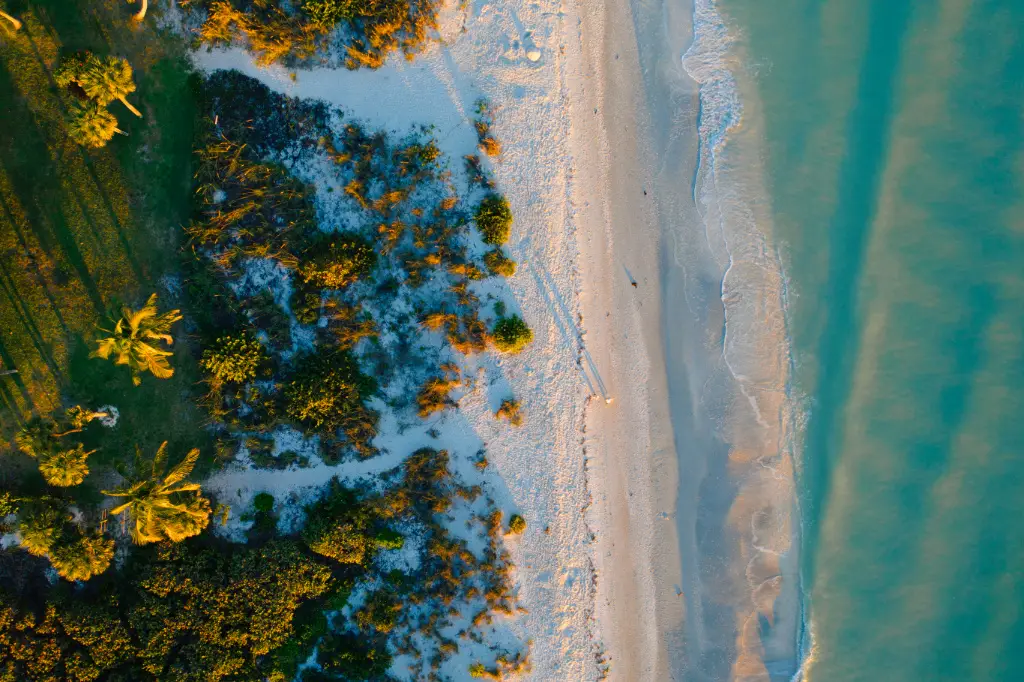 Pirate Boat Cruises
If you're traveling with young children, a pirate boat cruise is your best boat tour option. With lots of joking, dancing, and (pretend) sword fighting, parents will love sitting back and letting the family-friendly pirates entertain their young ones. In fact, many families state that this interactive attraction was the highlight of their trip to Fort Myers.
Typically, pirate cruises last about 90-minutes and are fun for people of all ages. If you're an adult who is a child at heart, don't fret! There are adult-only sunset cruises, however, opportunities are usually limited to one evening per week.
Fort Myers Boat Tours: Salty Sam's Pirate Cruise