Have you been researching a trip to Minsk, Belarus but find it a bit confusing? Don't worry, this Minsk, Belarus travel guide and itinerary will provide you with everything you need to know about traveling to this lovely city. 
10 Best Things to Do in Minsk Belarus | One of the Most Fascinating Countries to Visit!
Belarus is a landlocked country in Eastern Europe and one of the most fascinating countries we've ever visited. It's known for its primeval forests, grand fortifications, and Stalinist architecture.
In the capital, Minsk, communist architecture is overwhelming and authoritative.  Some of the best things to do in Belarus include the Museum of the Great Patriotic War, Independence Square, and the home of Lee Harvey Oswald.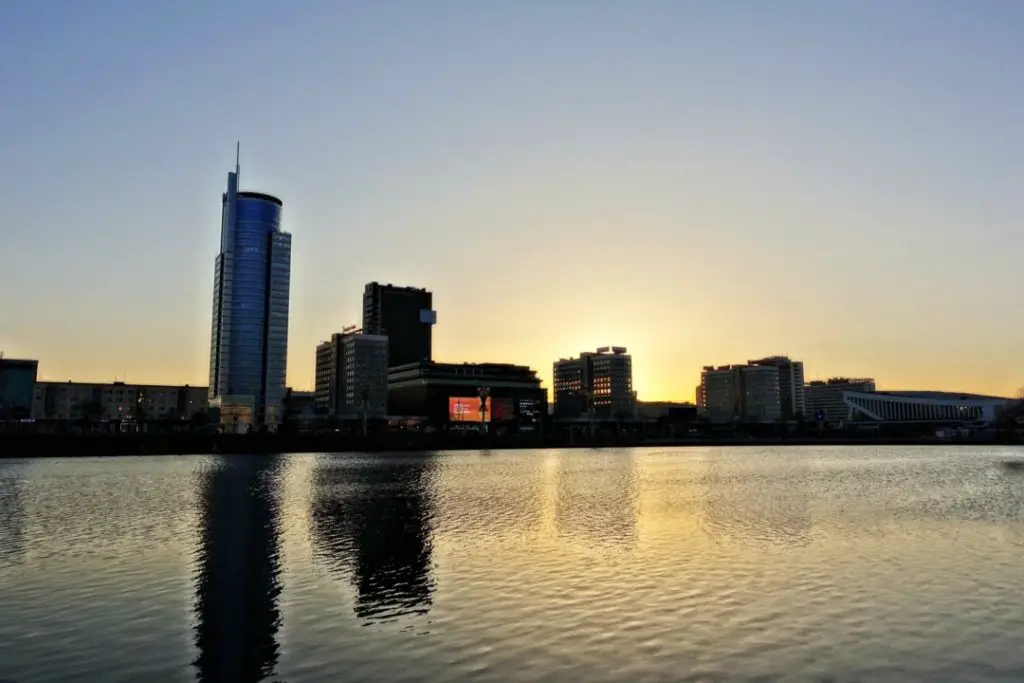 Backstory
Harry and I loved our mini-tour of Minsk, Belarus. After traveling to 60+ countries, we crave places that provide a unique flair of their own or offer just enough culture shock to bring us out of our comfort zone.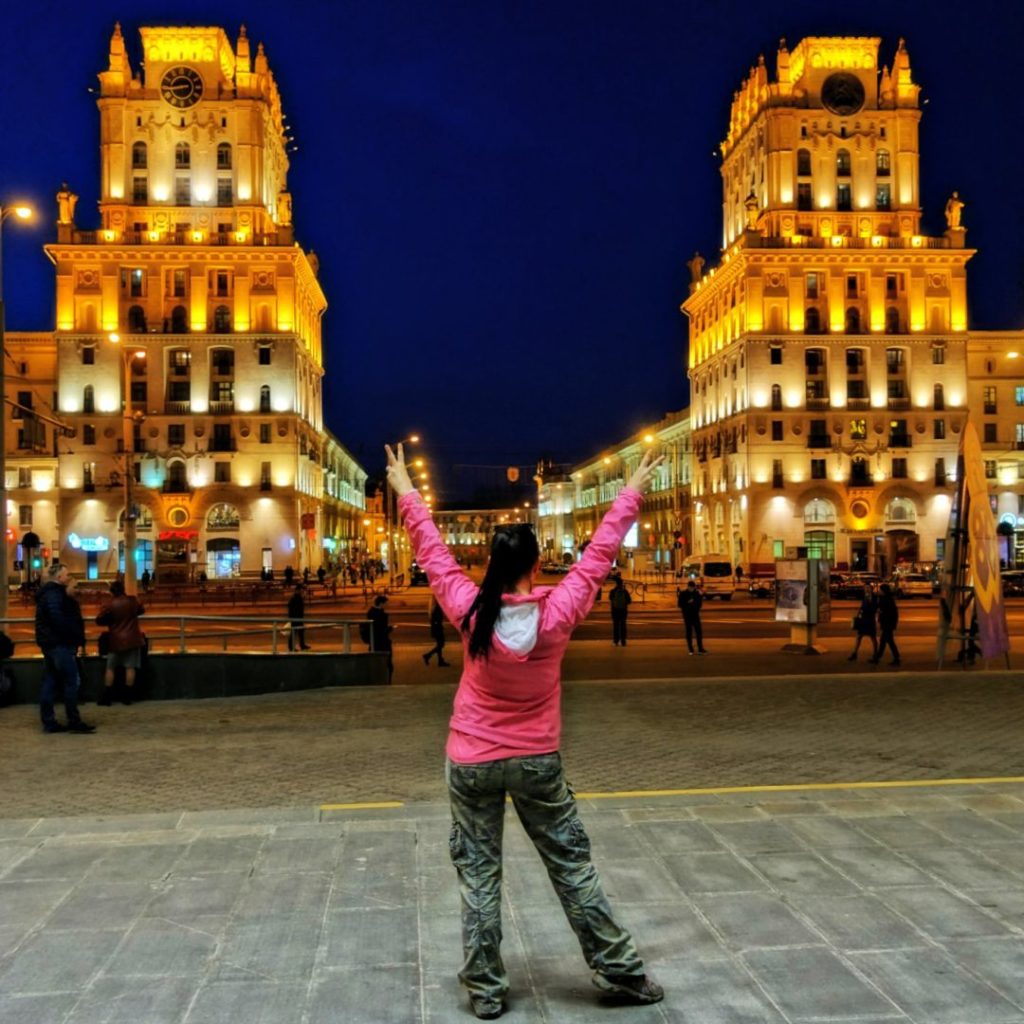 On our recent tour of the Baltic region, we added Saint Petersburg, Russia, and Minsk, Belarus to our itinerary. Harry has always wanted to visit Russia and we were too close to not take advantage of visiting these two countries. 
Interestingly enough, Saint Petersburg, Russia felt like any other Eastern European city whereas Minsk, Belarus got our travel hearts racing! To clarify "racing," I mean feeling on edge during our stay and trying to quiet the mind of a conspiracy theorist. For example, when our TV in our apartment kept mysteriously shutting off on its own, I jokingly kept whispering, "It's the Russians!" Additionally, surveillance cameras are pointing at you everywhere.   
If you're interested in visiting Belarus, there are some important logistics you need to be aware of before your arrival. Also, the following travel tips will help you to navigate your way through the country as a new tourist.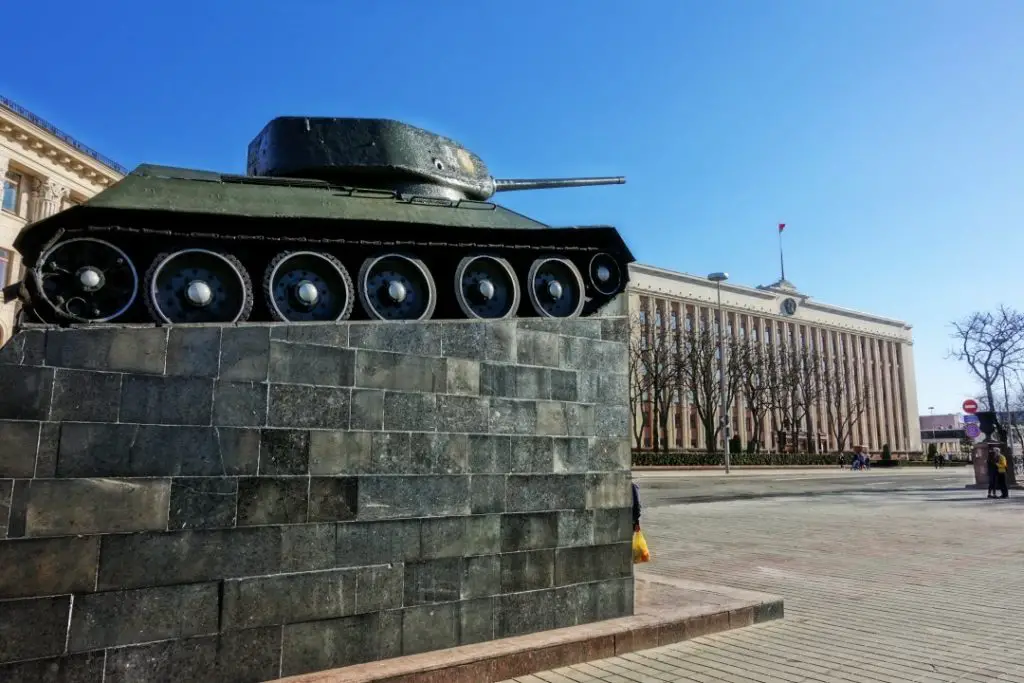 Visa Requirements and Considerations
In the past, tourists were only allowed five days of visa-free travel to Belarus. You were required to complete the full visa process and pay the necessary fees if you wanted to stay longer. There was one critical component of the five-day visa process. To qualify, you needed to arrive and depart from the Minsk National Airport. 
The visa-free program was extended for 30 days starting in 2019! However, you'll still need to arrive and depart from the Minsk National Airport. Please note, the 30-day visa-free stay in Belarus starts on the date the passport is stamped. If you arrive late in the evening and go through customs clearance before 24.00, this will be considered your first day of the visa-free stay.
Arriving Into Minsk National Airport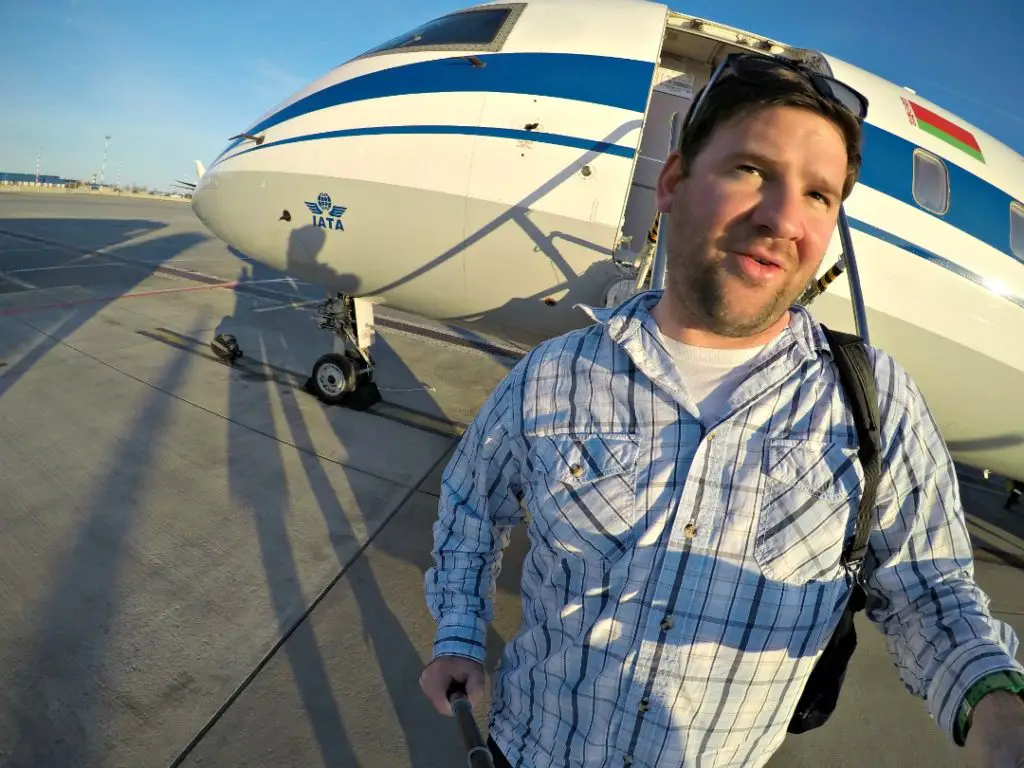 As we stepped off the plane onto the tarmac with our GoPro ready to roll, we were immediately and sternly signaled to put our camera away. This strange adversity to cameras and filming tourists seriously set the tone of documenting our experience in Minsk.
Initially, Harry and I psyched and ready to begin vlogging about this new country we were about to explore. However, an unfriendly looking official signaled to us to put our cameras away. We lost all motivation and gave up.
As we approached the Belarus Immigration Control, we were in for our first shock. The official requested our passports and proof of health insurance. At first, we weren't too worried because we would simply show them proof of our basic health insurance we carry.
However, to access the Minsk Airport, Wi-Fi guests need to register their cell phone number and receive a password through SMS. Because we don't carry a device with an active service plan, we could not show proof of our existing health care coverage.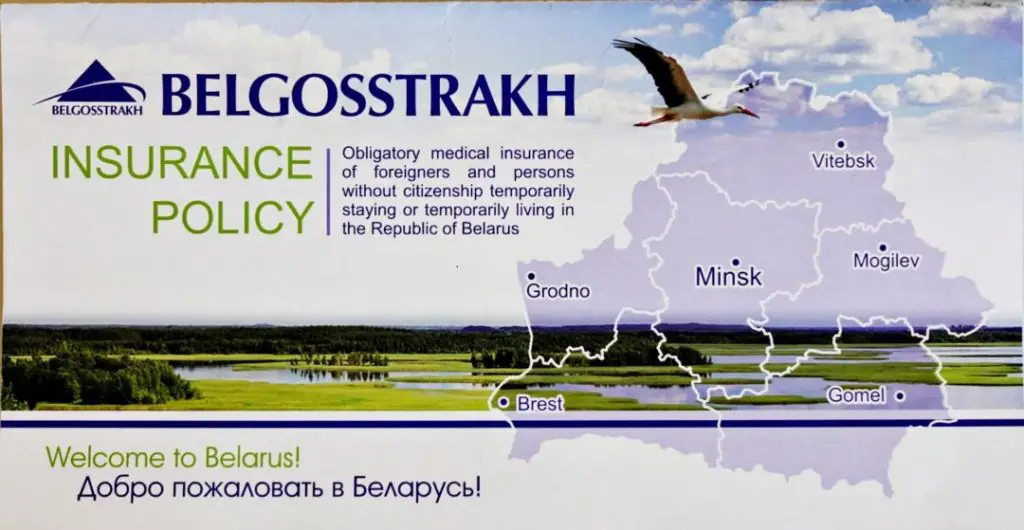 Purchasing Health Insurance
Interestingly, the Belarusian Government "conveniently" has a stand set up for tourists to purchase health care for their length of stay. The price is 1 euro per day per person for the insured amount of 10,000 euros. In total, we only had to pay 8 euros to get local coverage. In theory, we were extremely lucky that the price was so cheap.   
Lastly, our passports were thoroughly inspected. We've never had our passports so intensely analyzed. Immigration examined our passports with a magnifying glass before they stamped us in. 
Transportation Around Minsk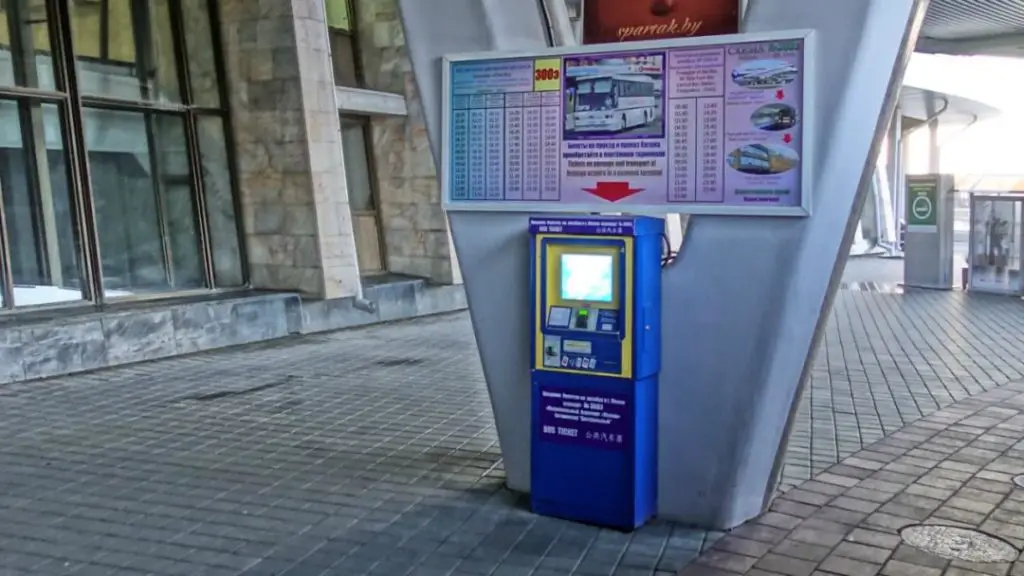 Numerous taxi drivers will greet you when departing the airport. They are attempting to lure you to use their service. We noticed other tourist-looking folks and followed them to a shuttle bus which took us to the city center for 19 Belarusian rubles for two people plus two backpacks. (Luggage has an additional charge.) The drive from the airport to the Minsk Central Bus Station, located in the heart of the city, takes about 45 minutes.
The city is well connected with a nice underground metro. Each ride cost about 2 Belarusian rubles per ride (USD .75). There are nice bike paths and sidewalks for rollerblading, cycling, and running. 
To return to the airport, we purchased tickets at the Central Bus Station which was cheaper than the airport shuttle. We paid 4 Belarusian rubles per person. 
Wi-Fi
Throughout the city, public Wi-Fi is only accessible by registering your cell phone and receiving a password via SMS. There are no open public networks including at the airport or McDonald's. If you don't have a cell phone that can receive SMS, then you'll only have Wi-Fi in your accommodation. 
Eating and Drinking in Minsk Belarus
Dining out was quite affordable in Minsk. We recommend Vasiliki Restaurant for traditional Belarusian food that was cheap and delicious. If you're a budget traveler, another good option is to head to the large grocery stores in town. The delis offer a wide selection of hot, prepared local dishes at great prices. We purchased freshly made sausages, stuffed chicken breasts, dumplings, and potato pancakes to take away. Please note, it is not recommended to drink tap water in Belarus. 
10 Best Things to Do in Minsk Belarus
Travelers who need a lot to keep them busy may find themselves a bit restless in Minsk. The allotted five days for visa-free travel is more than enough time to explore the city. The most significant attractions to see are squares, churches, monuments, and parks. Harry and I spent most of our time strolling around the city and observing the architecture. The following are some highlights:
1. Lee Harvey Oswald House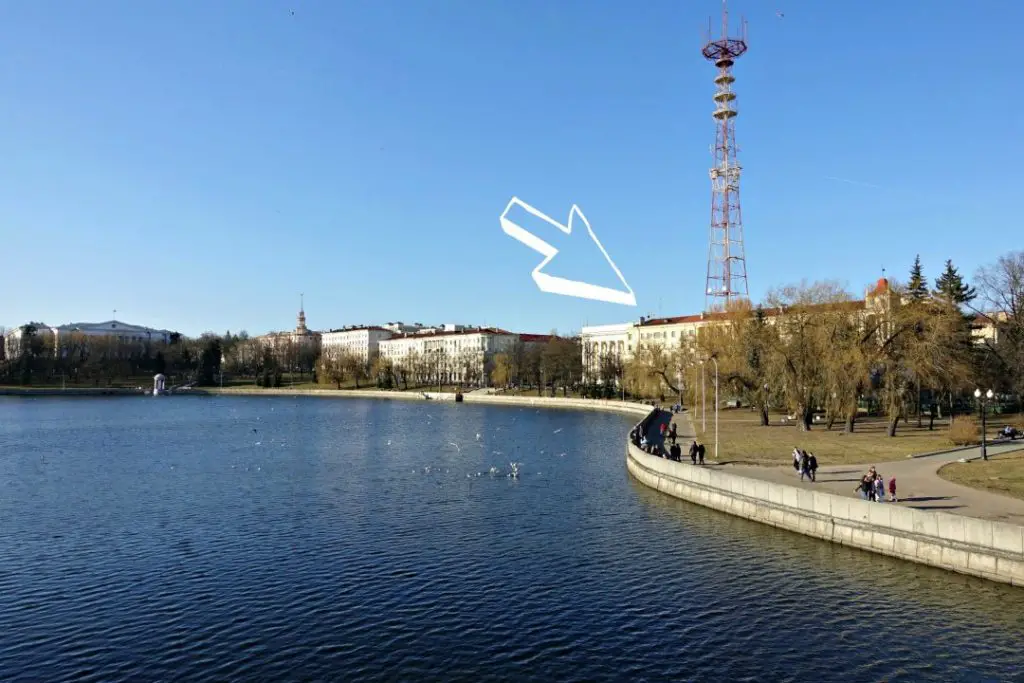 The apartment building on the lake is a noteworthy spot. This building is where Lee Harvey Oswald resided after he defected to the USSR in the 1960s.  He lived here before being accused of assassinating President Kennedy.
It's now a private residence with what we hear are extremely thin walls! There are conflicting reports regarding which exact unit he lived in. There are no markers or information regarding him living here anywhere outside the building.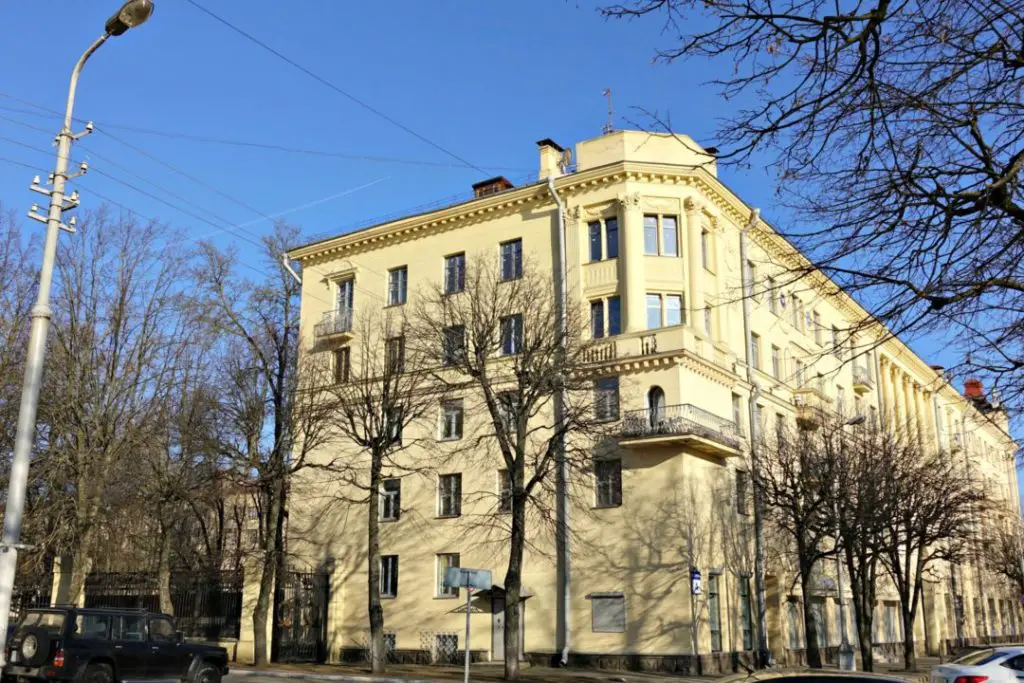 The apartment and cushy lifestyle did come with a price. As a U.S. citizen, Oswald and his wife were under constant surveillance from the neighboring apartment. A KGB agent on duty could hear the married couple's conversation through the thin walls and supposedly there was a peephole with a magnifying lens that looked into their bedroom. 
2. Independence Square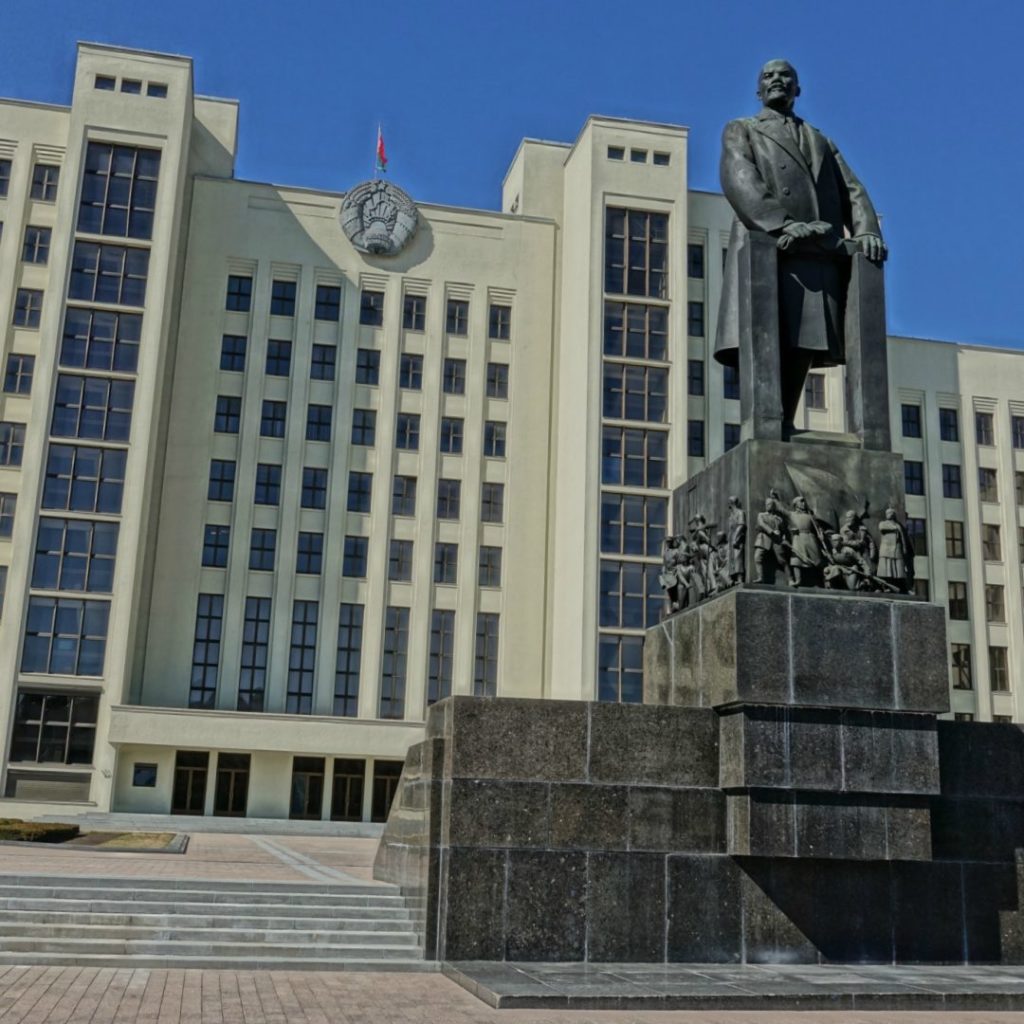 With only about 100 tourists a day (in the entire country), you'll probably feel like you have the place all to yourself. Independence Square is definitively the most impressive square in Minsk with the massive buildings, imposing Soviet architecture, and gigantic Lenin statue.  
3. Holy Spirit Cathedral Orthodox Church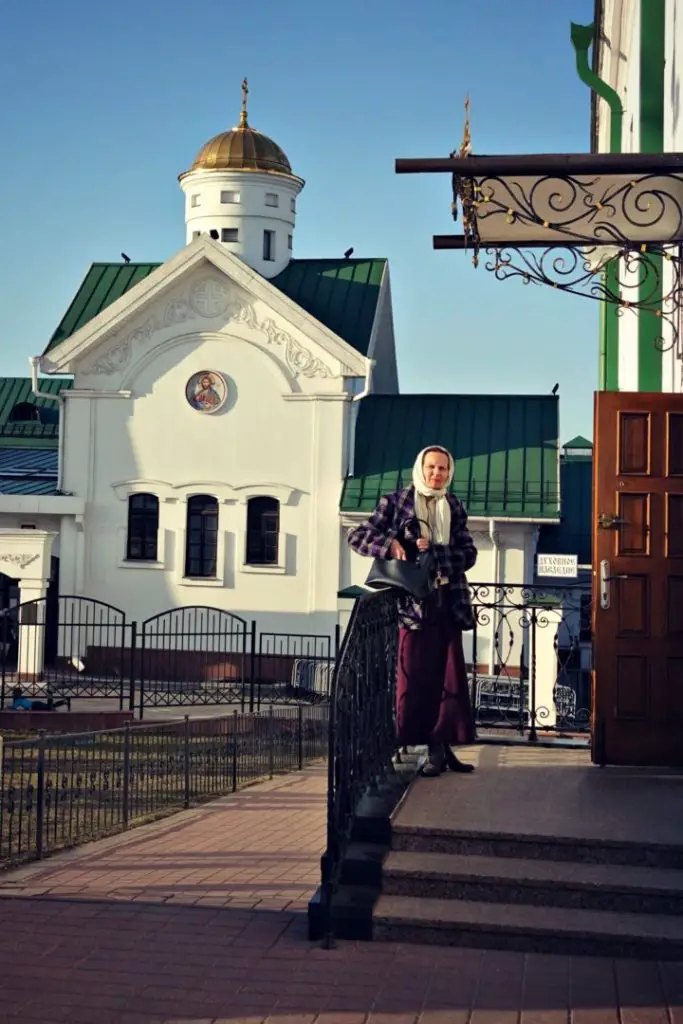 This beautiful white church dominates the Nemiga district. Built-in 1633, it's the center of the Belarusian Orthodox Eparchy. 
4. Nemiga District and Svisloch River in Minsk Belarus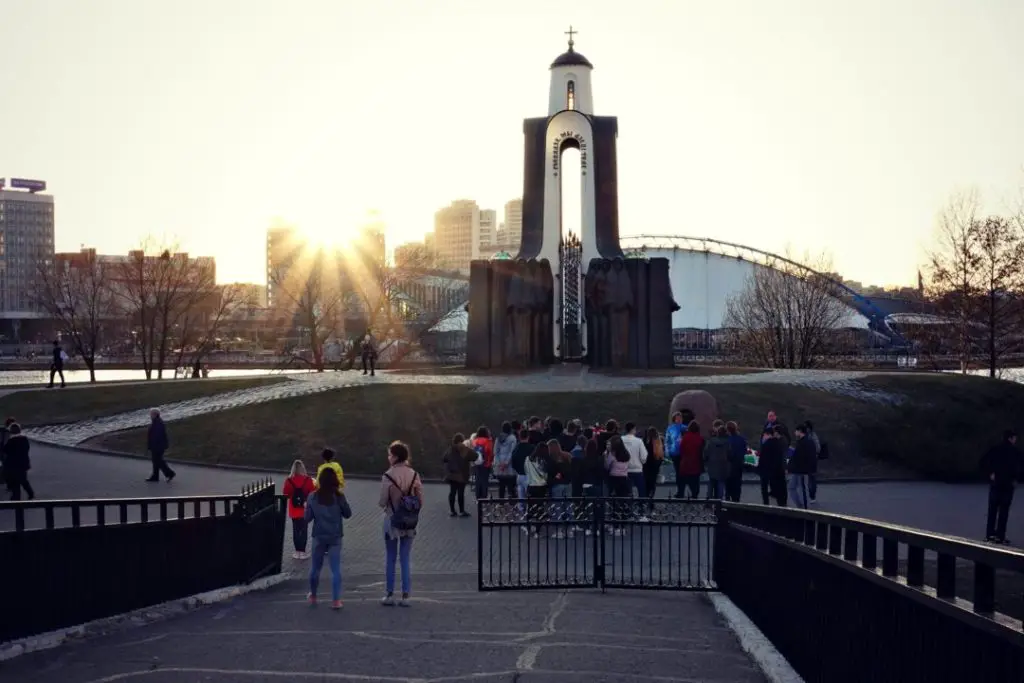 This was a nice section of the city. In the evenings, the Riverwalk comes alive with locals walking, biking, and rollerblading. You can take in pretty views of Minsk's "skyline." The Nemiga District may be the best neighborhood for tourists to stay in Minsk.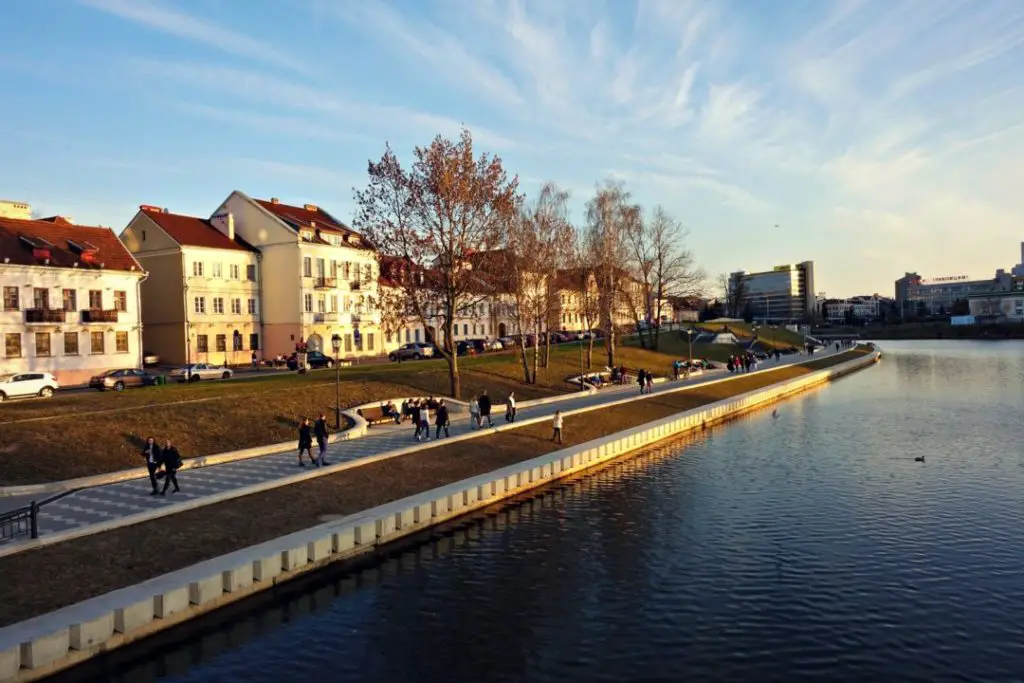 5. Communist KFC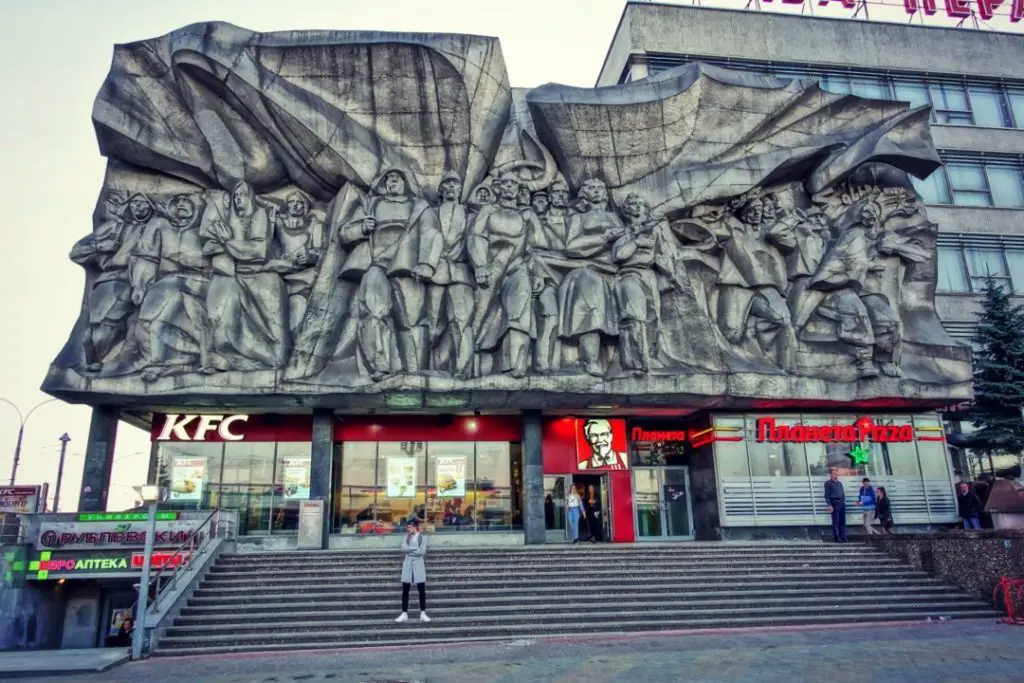 This KFC is sort of a travel oddity in Minsk. It's an interesting contrast between a communist sculpture and an American restaurant chain. 
6. National Library of Belarus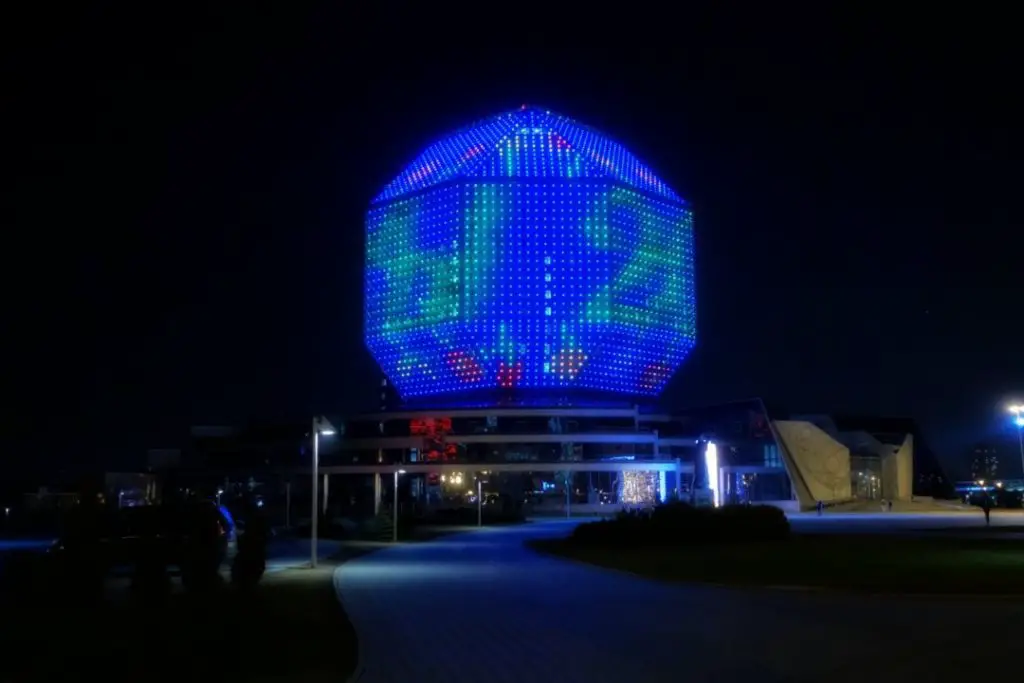 Built-in 2006, the flashing neon library almost looks like it belongs in Asia rather than in Europe. Some call it the ugliest building in Minsk, while others consider it an architectural miracle. The building houses a museum, restaurants, a gallery, and an observation deck with stunning views of the city. The library creates a wonderful light show at the nighttime.
7. Minsk Victory Square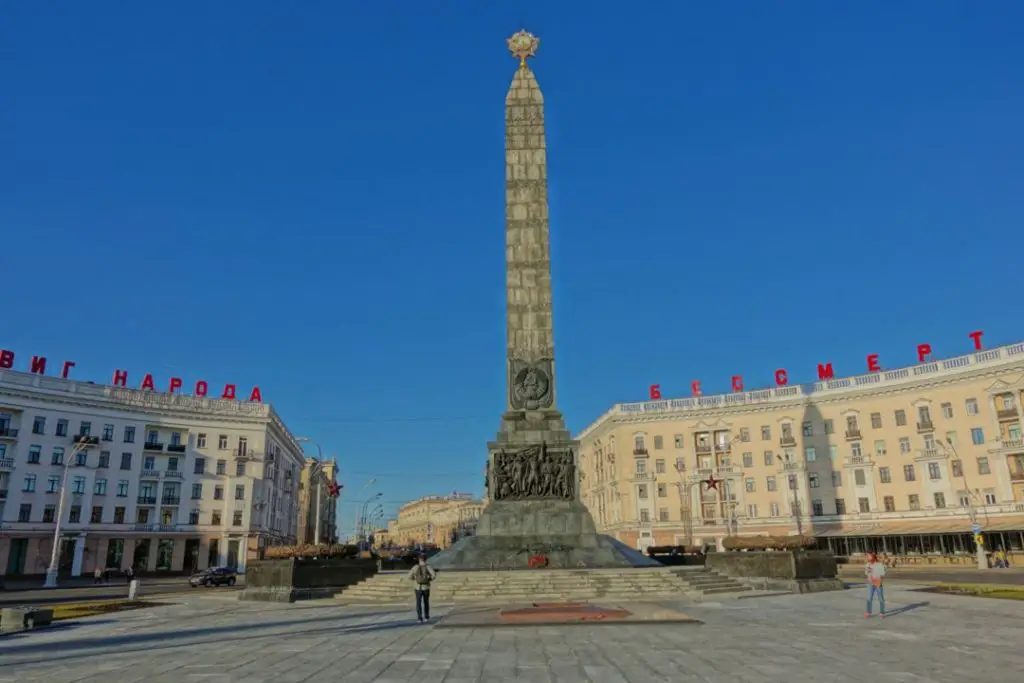 Victory Square honors the millions that died in the Great Patriotic War (WWII). Many newly married couples stop at the eternal flame to take a special wedding-day photograph. Take note of the 1950s architecture that surrounds the square. 
8. October Square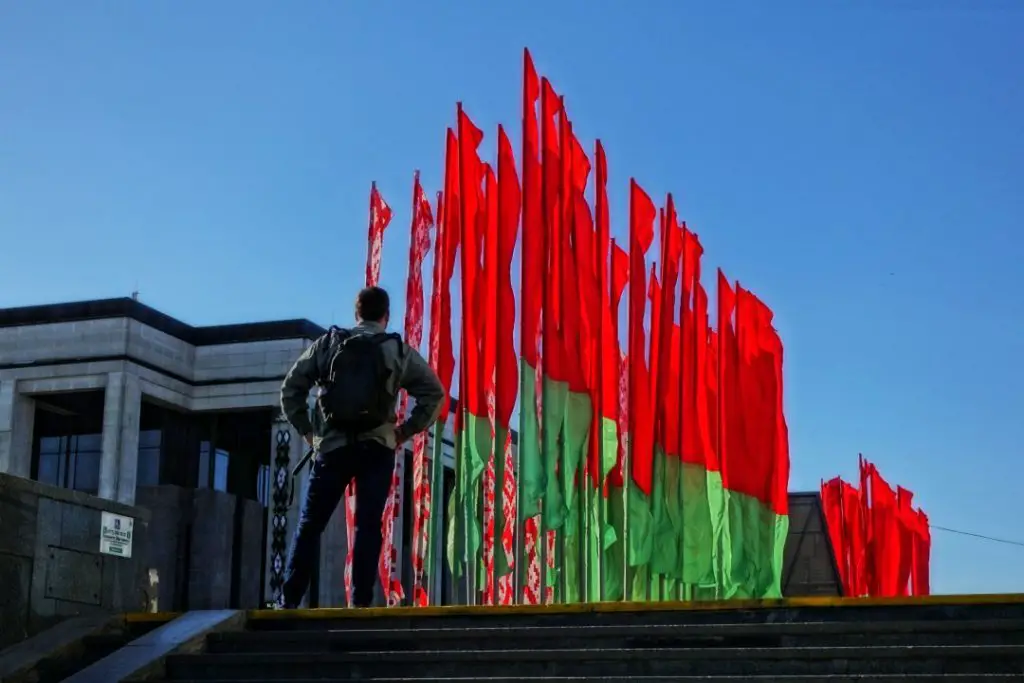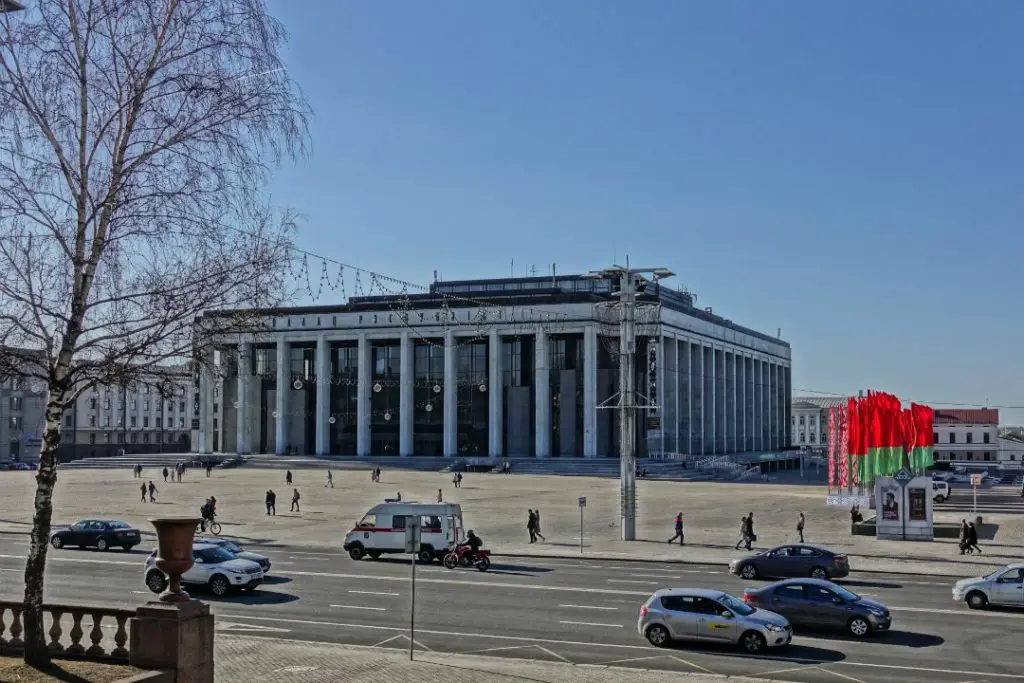 October Square is the main square in Minsk and mainly used for outdoor festivals and political events. In winter, this is the location for an outdoor ice skating rink, city Christmas tree, and festive concerts.
The brightly colored flags are the highlight of the massive square. Geography buffs take note of the 0 Kilometer Marker in the square which marks the center point of Minsk, or the "Heart of the Republic of Belarus."
9. Memorial Hall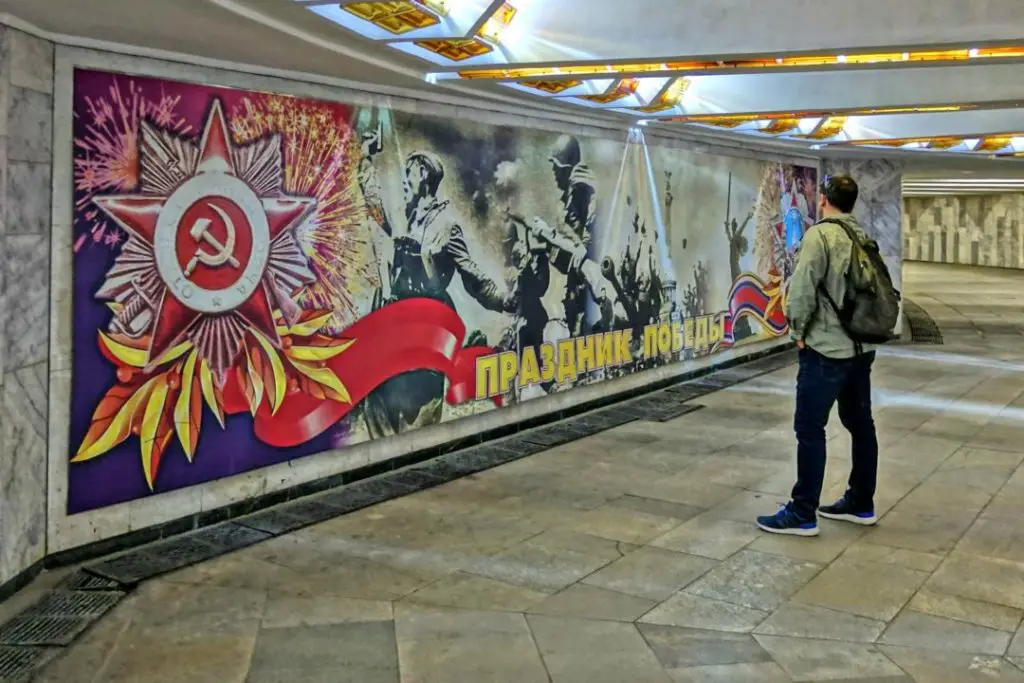 Located in a pedestrian underpass under Victory Square, the hall honors Soviet Union Heroes who perished liberating Belarus from Nazi occupation. 
10. Great Patriotic War Museum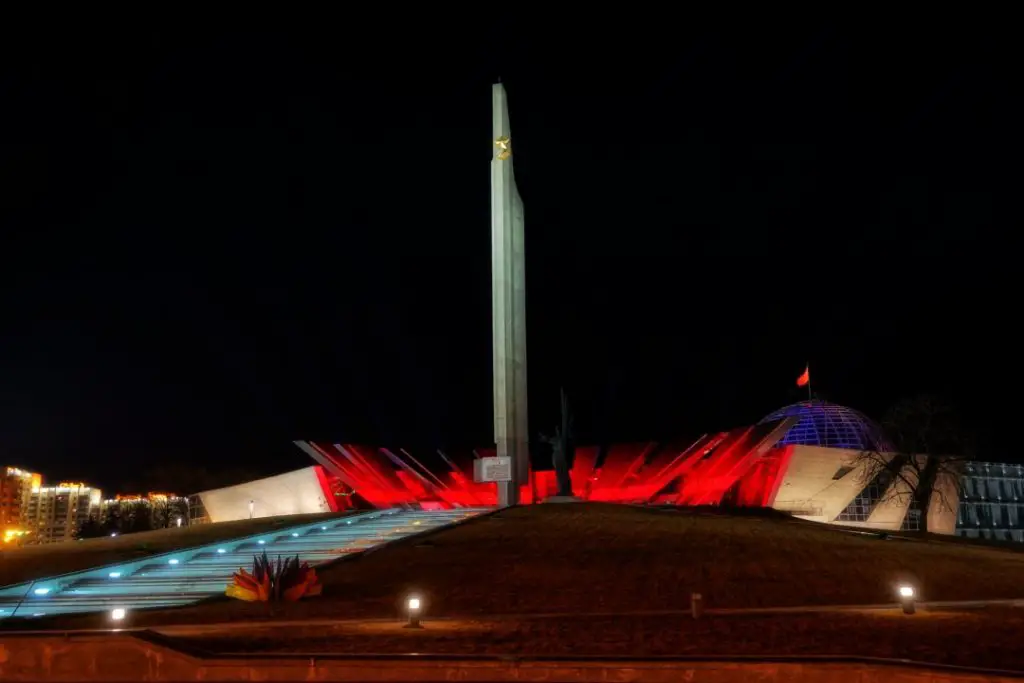 The Great Patriotic War Museum focuses on Belarus' suffering and heroism during the Nazi occupation in WWII. As a western tourist, it's very enlightening to see WWII from this perspective.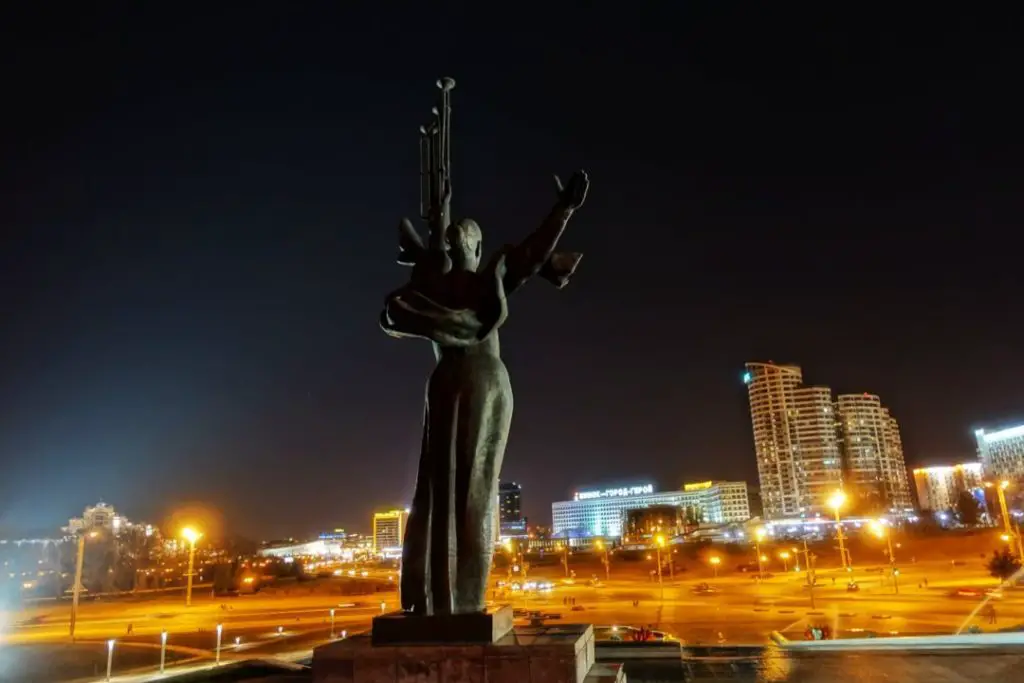 Language Barrier
Belarus is unlike the majority of other European countries we've visited in that most Belarusians do not speak English. We encountered many locals who we could only interact with through kind smiles and gestures. This included people that tourists would interact with such as shuttle bus drivers, taxi drivers, metro workers, grocery store employees, restaurant workers, etc.
Before our visit, I tried to connect with tourist boards and representatives who could help us make our visit more meaningful. For example, I often request a calendar of events taking place around the city to try to participate in local festivals, concerts, or cultural fairs. However, after several attempts, no one replied to my social media DMs or emails.
Accommodations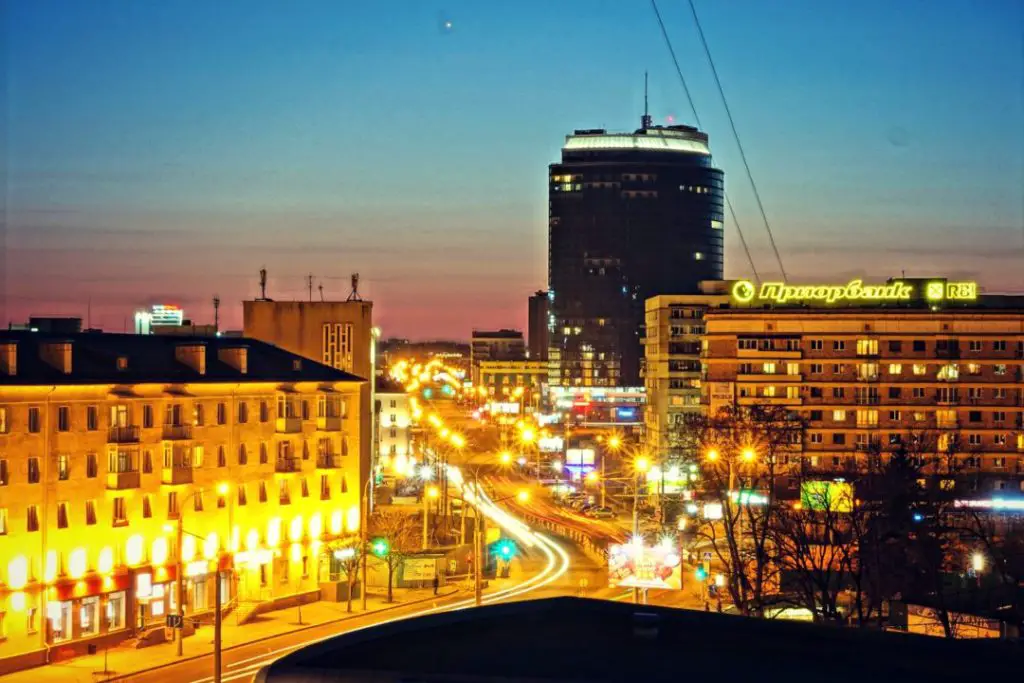 In 2017, Minsk was rated as the cheapest destination in Europe. Accommodations are inexpensive. Our Airbnb unit cost about USD 25 a night, but it felt highly trafficked so we don't necessarily recommend it.

Overall Impressions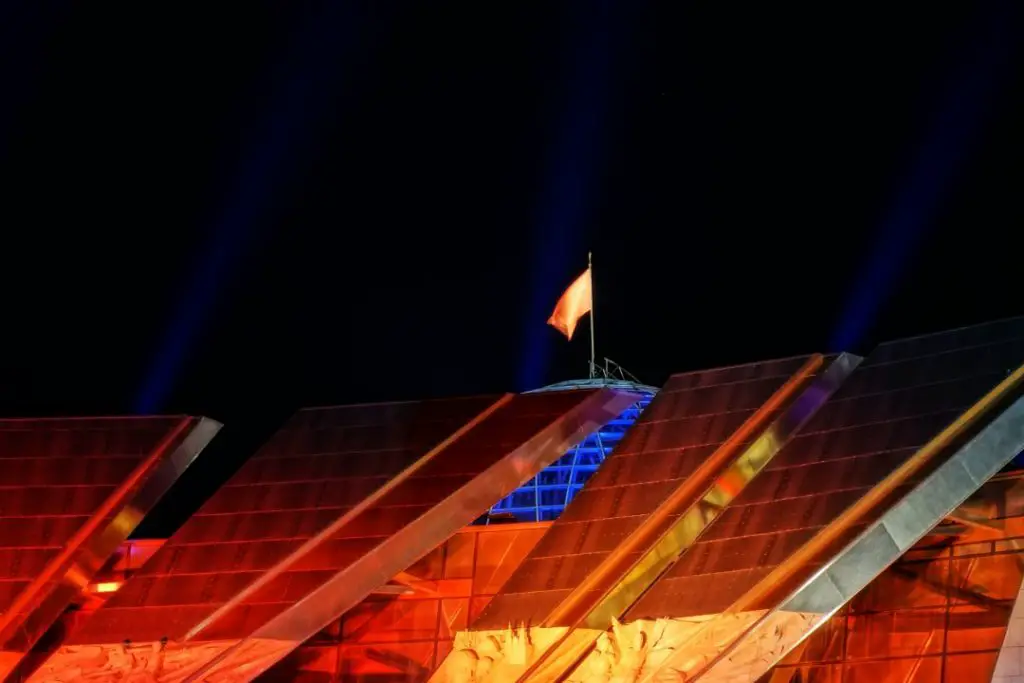 Finding reminders of Soviet occupation is nearly impossible in Latvia, Lithuania, and Estonia. Many of the symbols from the Communist era are now long gone. They were quickly torn down after the fall of the regime.
As we arrived in Minsk, we almost questioned what our eyes were seeing. Soviet flags were still being flown, the Hammer & Sickle were prominently displayed, and the Communist Star was everywhere. An article I read stated that there are over 500 Communist symbols scattered around Minsk.
I desperately tried to find a good online resource to help us learn more about why there was so much Communist representation in the city. I mean, Saint Petersburg, Russia didn't look and feel this way! So why did Minsk, Belarus?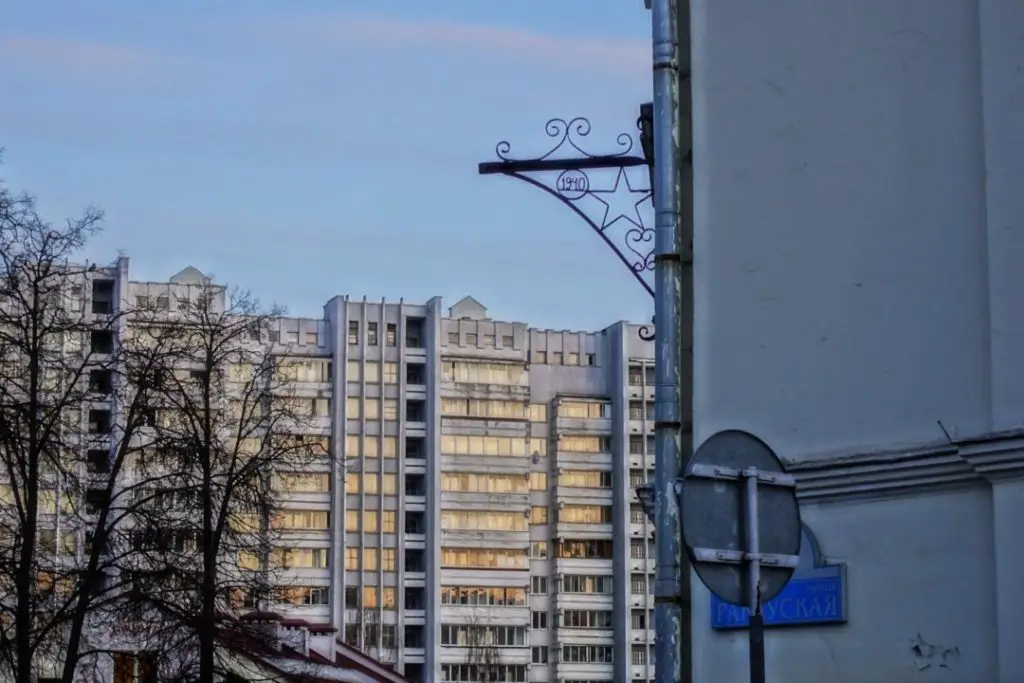 Unfortunately, I never found a good answer. In my own opinion, either the Belarusians have a strong indifference to their Communist past or an assumed, but unspoken pride in it. Regardless of the reason, compared to its neighboring countries, Belarus offers one of the most unique cultures that one could experience here in Europe.
May Seem Similar to North Korea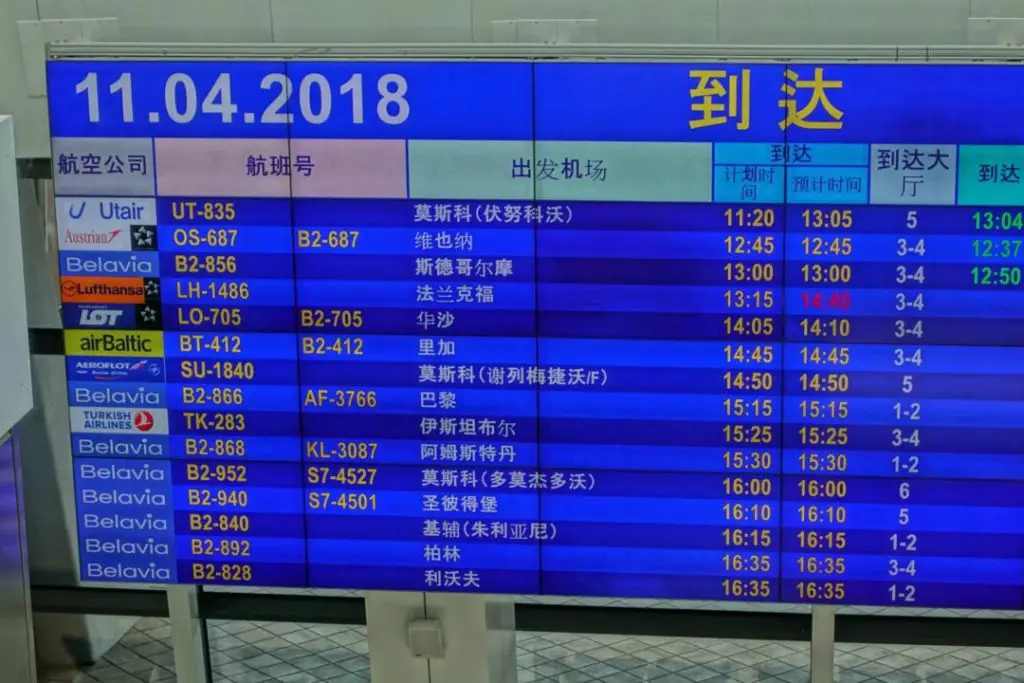 Belarus is orderly, almost militaristic. We respected that it was spotlessly clean and tidy. At times, it had an "Asian-feel" with the modern, flashing architecture and the Chinese language often displayed in signage. Additionally, the country is extremely flat and claims to have one of the flattest landscapes on the entire European continent. Some travelers have visually compared it to Pyongyang, North Korea.
Be advised, some travelers do visit Belarus and conclude that the country lacks flavor. However, after exploring so much of Europe, we concluded that Belarus is a fascinating country.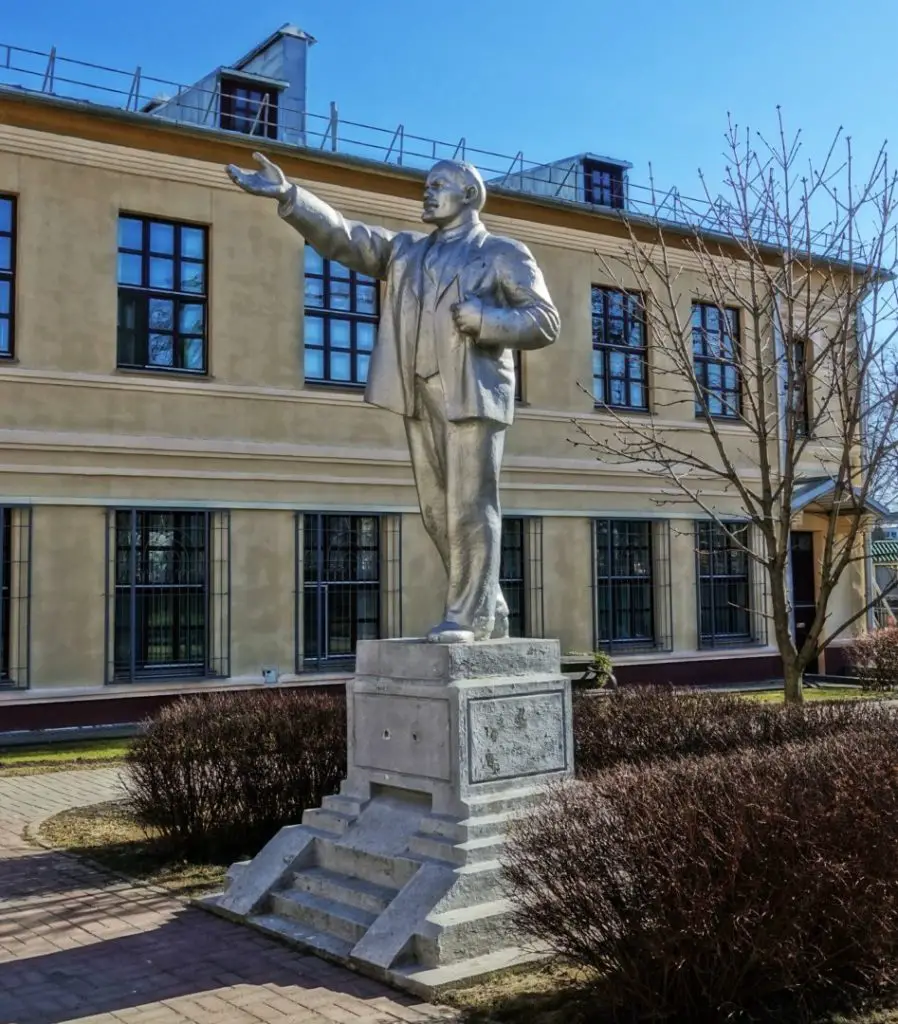 Overall, we enjoyed our tour through Belarus. Logistically it makes sense to pair it with other countries in the region such as Latvia, Lithuania, and Estonia, or Russia. If you have any questions about visa-free travel to Belarus or other topics, feel free to reach out and we'd be happy to help.