After living through the nightmare of the last few years, Americans are slowly realizing how much power both the federal and state government has over their lives, and many are considering relocating to Utah and other red states. Whether it's forcing two-year-olds to wear face masks or proposing vaccine passports to attend work or dine at a restaurant, it's easy to see now how quickly the tyrannical and out-of-control measures got out of hand.
In terms of federal government overreach, there's not much that the average person can do for immediate quick relief. For example, when the federal government mandated face masks on planes there wasn't much that the ordinary Joe could do—they were forced to comply or not fly.
Regarding states, on the other hand, Americans can seek immediate relief simply by crossing the border from one state to the next. For example, New York treated their citizens like teenagers and issued a curfew as if they were parents scolding a troubled child. As a result, many citizens of New York seeking freedom fled to other states.
Our Journey to Relocate in Utah
In early March 2022, we set out on a journey across the U.S. to find a new home state—we currently reside in Illinois. We'll be spending the next year searching for the best place to live. We've narrowed down the list to these 10 states, which we're getting really good vibes―in no particular order:
North Dakota
Florida
Tennessee
Idaho
Montana
Wyoming
Arizona
South Dakota
Alabama
Utah
Our First Stop – Utah
Of all the states, there's little doubt that Utah has one of the most beautiful and dramatic landscapes. We explored the state for a few weeks back in May 2020 which is one of the main reasons why we're considering moving to Utah. Overall, it was a wonderful experience.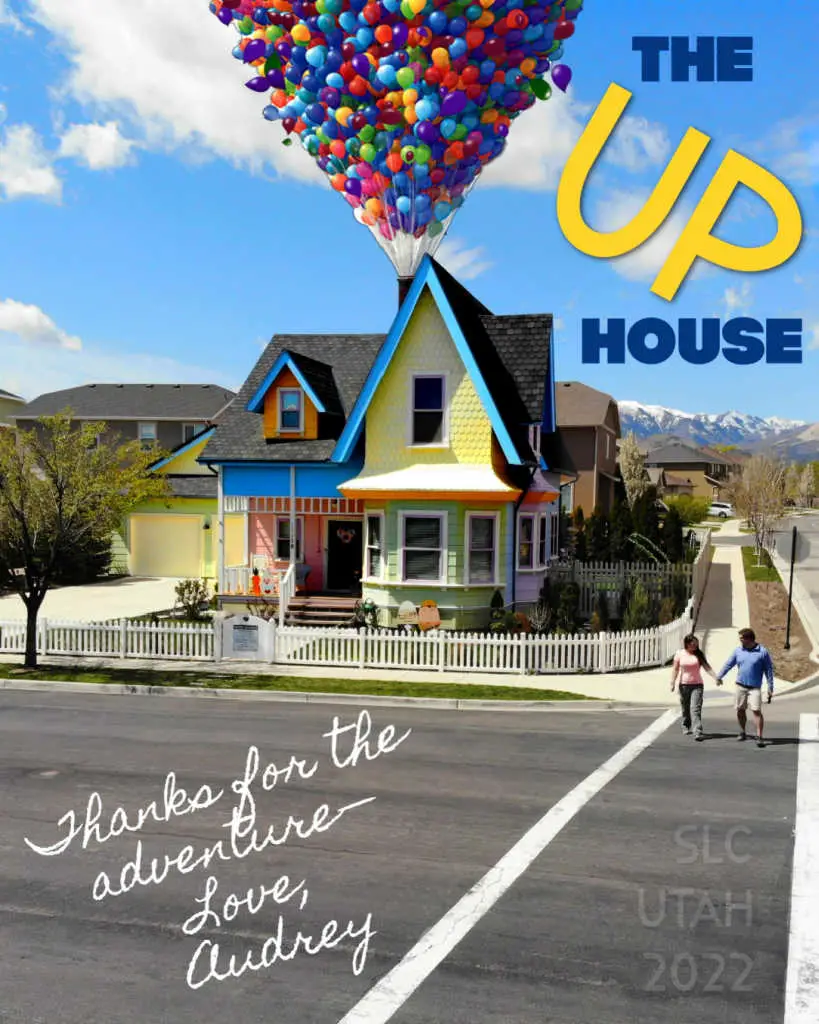 Must Read: Strategic Relocation, North American Guide to Safe Places
Thanks to the mainstream corporate media, many people believed that they were going to die from the deadly and mysterious virus. It's kind of funny to think about how out of control some of our neighbors got—sitting at home looking out the window with two face masks on.
2020 – Those Were the Days
Regardless, the intense state of fear that was created allowed us to travel cheaply in 2020 and have America's national parks to ourselves. For us, it truly was a blessing in disguise.
For example, when we hiked to Delicate Arch in Arches National Park in 2020 there were no more than 30 people. In 2022, the same trail had what appeared to be hundreds of people.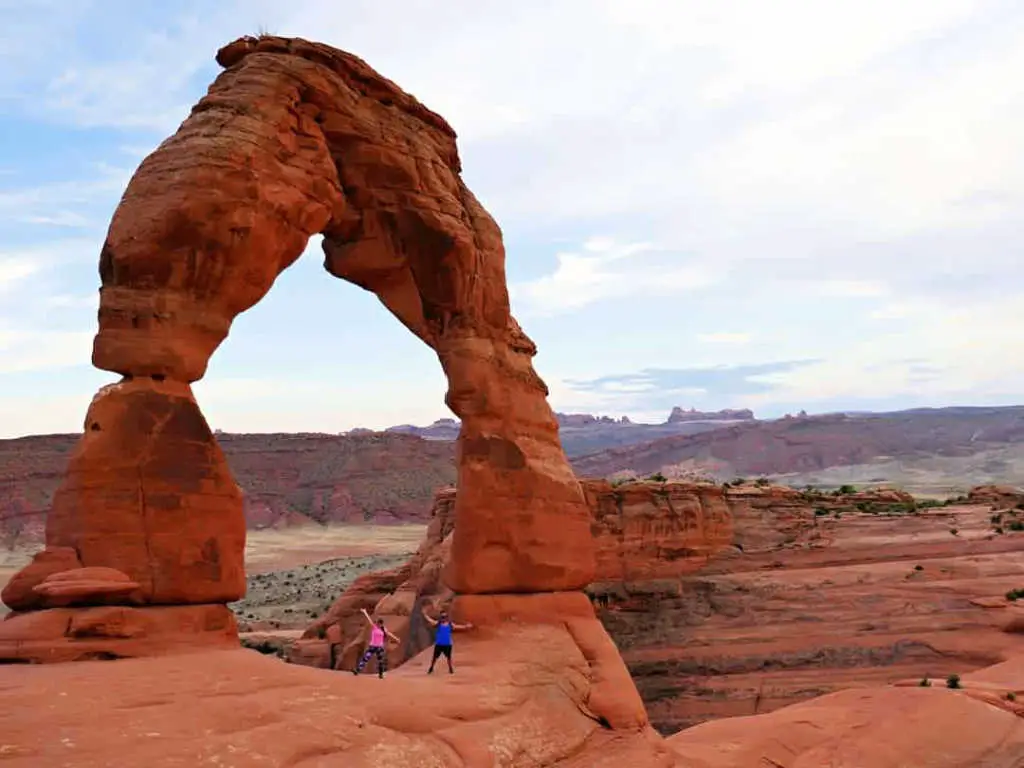 Sadly, due to the intense level of propaganda, there are still some people living in a state of panic and fear, aka mass formation psychosis. Realistically, normal folks don't want to live near these possessed people, nor humor their insane behavior any longer—like us, they're simply looking for normalcy.
General Sense of Utah
In short, once you venture out of Salt Lake City (SLC), Utah is a wonderful state. To illustrate, after opening up "Life in Utah – Utah's Premier Lifestyle and Relocation Guide" published by the Salt Lake Chamber, Utah's largest and longest-serving business association, we just about vomited.
Upon reading the opening messages from Governor Spencer Cox and Derek Miller, the President & C.E.O. of the Salt Lake Chamber and Downtown Alliance things seemed legit. Then, we got to the first article: "Striving Towards Equity & Belonging in Utah."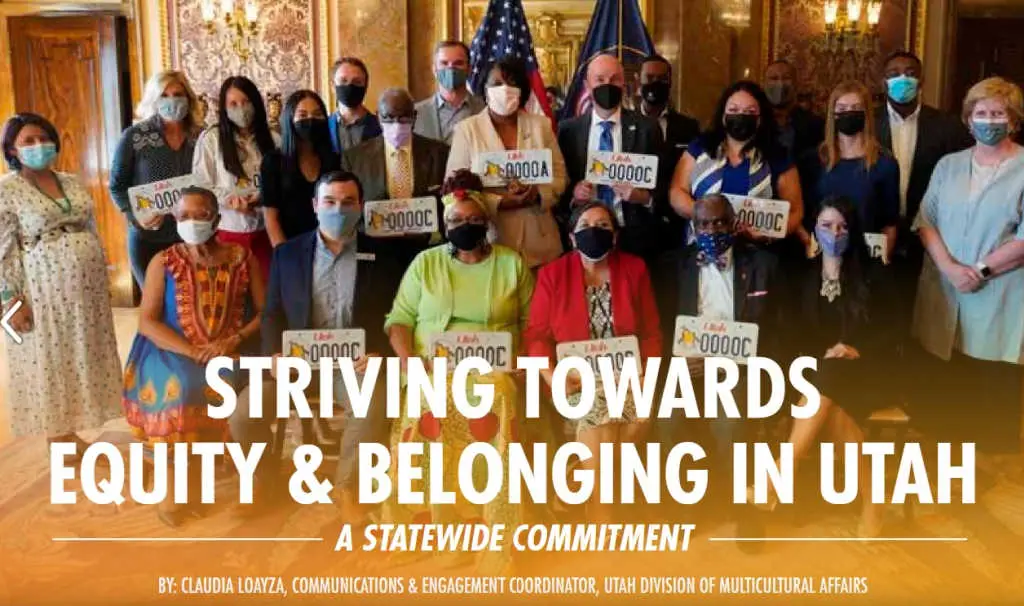 The cover photo of the article is a group of people, of course, all wearing face masks. Below are a few snippets from the article:
"Utah strives towards equity, diversity, inclusion, and access (IDEA) and is committed to creating transformative frameworks that enable belonging and opportunity building."
"Equity involves meeting people where they are and addressing the unique needs they have by understanding the barriers that prevent a level playing field to obtaining full and healthy lives."
"Equity does not undermine equality, but by leading with it we can better achieve a thriving Utah for all."
Regarding the last point, there is little doubt that equity DOES undermine equality. There is no equality when the government decides which groups or individuals are favored.
Word Salad Topped with Diversity Dressing
After reading the neoliberal word salad, the article goes on to celebrate the 2020 census and the "communities of color." It's always interesting to us that when modern liberals try to display how anti-racist they are, they just become exponentially more racist and divisive.
The most terrifying words in the English language are: I'm from the government and I'm here to help. – Ronald Reagan
Lastly, the article focuses on how the Utah government and adjoining agencies are going to make the "diverse populations" lives better—never explaining how exactly they're going to do this.
Also, at no point, does the article bring up the obvious issues that we witnessed, such as drug addiction, prostitution, the homeless (some of which may be American veterans), and aggressive police presence—all along South State Street, SLC's main strip.
Obviously, behind the scenes, most politicians generally go out of their way to create problems or at least make the current situation worse. Of course, this allows them to promote the answer to the problem(s) during their reelection campaign. Hence, you're left with a city like Chicago, where no matter how much tax revenue increases, the outcome only gets worse.
Culturally, SLC seems like it's a city that is currently regressing and not progressing, and for this reason, we would not consider moving there.
Air Quality – Salt Lake City
It was a bit of a shock to us to find out that the air quality in SLC is some of the worst in the world. We had no idea.
We woke up one morning to find the entire city covered in smog. It wasn't cloudy like the day before (photo below), it was like dark greyish dust. Oddly enough, it was also extremely windy too.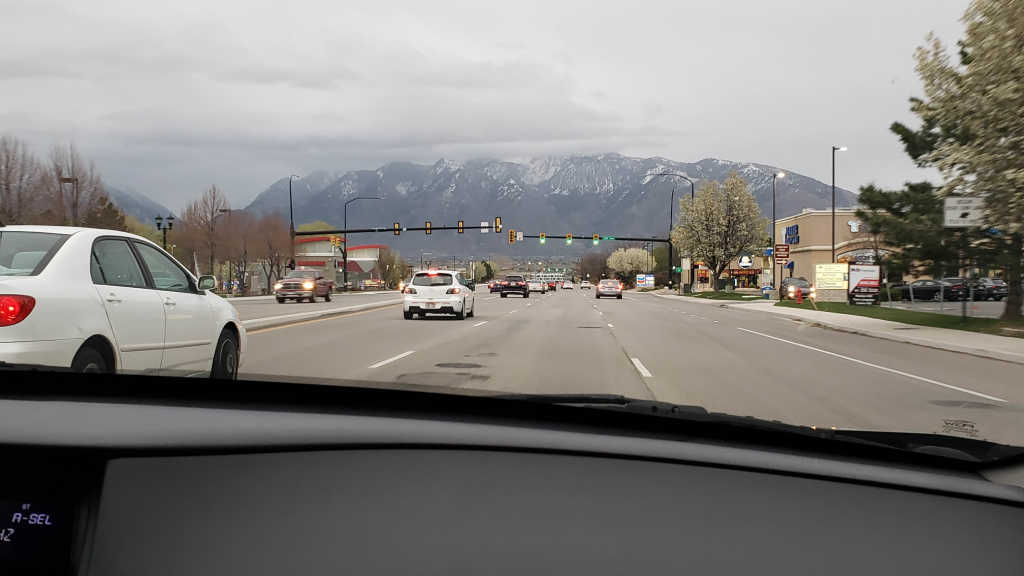 The amusing aspect of the frequent fog is that the aforementioned Salt Lake Chamber magazine states: "…the growing needs and achievement gaps that persist, such as the concentration of poor air quality in diverse communities and its connection to K-12 school absences."
Hmm, do people in diverse communities miss school due to the city's poor air quality? From our experience, it sure feels like the entire city is suffering from the same low air quality, no matter what the skin color.
Our Experience in Utah
We spent about 1½ months touring the state, with the mindset that we could be moving to Utah. Nevertheless, much of our time was spent in Richfield and St. George.
Recently, Richfield was listed as one of the top 10 places to retire in Utah. This accolade, however, was also awarded to SLC, so take it with a grain of salt.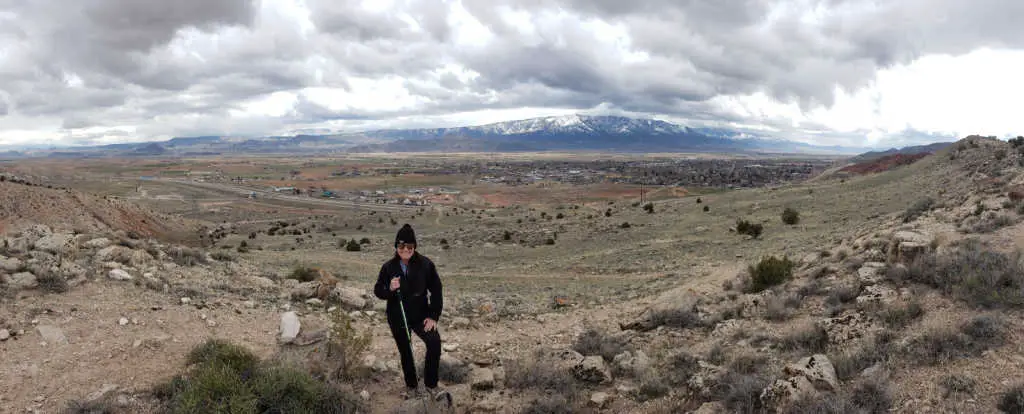 Richfield is located in the majestic Sevier Valley and is considered the halfway point between Los Angeles and Denver. With a population near 7,000, it's considered a midsize city in Utah and is the largest town for about 100 miles in any direction. For the record, the town never felt that small to us—it seemed like an ideal size.
Tip & Side Note: The police in Utah are extremely aggressive and prevalent. Do not speed.
What the town lacks in population it more than makes up in its stunning setting. Positioned in the heart of the Sevier Valley, the town sits alongside the Sevier Plateau on the east, with snow-covered peaks of up to 11,000 feet. On the western side, there are beautiful hills and mountains made of red sandstone. The awe-inspiring scenery would make moving to Utah an easy transition.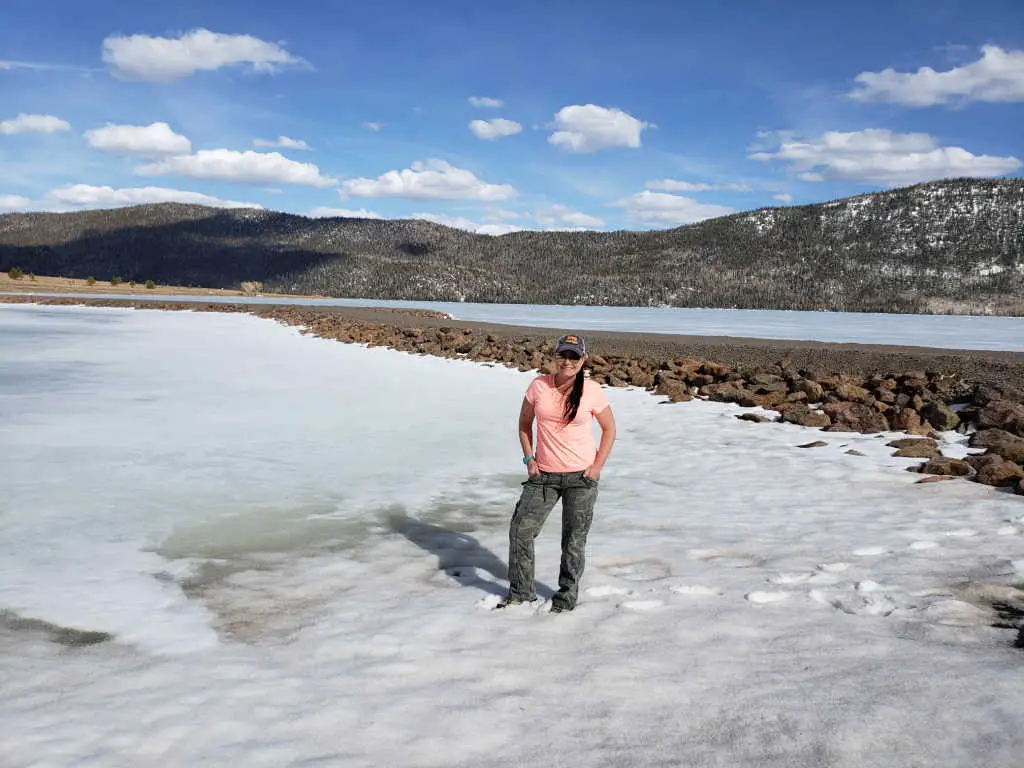 Probably the number one activity in the town is to go ATVing in the surrounding hills. Locals have access to literally hundreds of miles of trails, and thousands if they can afford the fuel. If you're moving to Utah, an ATV is a must!
Time in Richfield
We used our time in Utah to live like the locals. Richfield had a lovely small-time charm to it. Surprisingly, it reminded us of Croatia. It felt completely safe and small children walked alone to and from school without a care in the world—as it should be.
The highlight for us was the magical setting. The Sevier Valley reminded us of Paradise Valley from the TV show "1883." It was easy for us to imagine early pioneers arriving here 150 years ago and saying, "Yes, this is it!" In short, the area has that much of a wow factor.
There was also a lovely 4-mile walking path, called the "Path of Positivity" that navigated along the western side of the town. We ended up enjoying it nearly every day.
Some Photos From Our Time in and Around Richfield
Overall, everything we needed was there but upscale aspects of life were missing. For example, there were no extravagant restaurants or fun nightlife. All of life's necessities are there but variety is missing, which is exactly what you'd expect from a small town.
Essentially, we began to let our minds wander and consider whether we could give up those luxurious aspects of life permanently to benefit from the allure of small-town living. Realistically, being extremely cash-poor we don't eat out that much anyway, and when we do it rarely lives up to expectations. As a result, we decided that we could adapt.
Pros and Cons of Life in Utah
Overall, from our experience people throughout Utah seemed genuinely friendly and normal, up until SLC. For example, we had a terrible experience where we suffered from discrimination while using Airbnb. The hosts insisted that guests receive experimental COVID-19 injections before reserving the accommodation. Of course, we said, "No thank you," to that request.
To think we live in an age where someone wants to know your medical history before making a reservation is terrifying—and to think there are people out there to support this nonsense. Good Lord! Turn off CNN!!!
The pros of moving to Utah would be the amazing outdoor lifestyle, which includes access to five of the best national parks in the country. Generally, people seem to embrace an active lifestyle and it would do us some good to surround ourselves with a healthy community. Finally, the scenery is out-of-this-world, there are also so many nooks and crannies to get lost in that it would probably take a very long time to get bored.
Salt Lake City (SLC)
SLC is quite a bit more sprawling than we expected and felt, generally like any other big city. It is comprised of segregated neighborhoods based on income with people fleeing to the suburbs for quality schooling, safe communities, and normalcy.
However, it seems like it may be challenging to find normalcy when every tenth house needs to display a social justice warrior flag.
It sort of boggles our minds, when we see the slow deterioration of neighborhoods and lifestyles in major American cities. Yet every day, urbanites believe they're solving the problems of the world, making some significant impact, by participating in the most minimal way possible.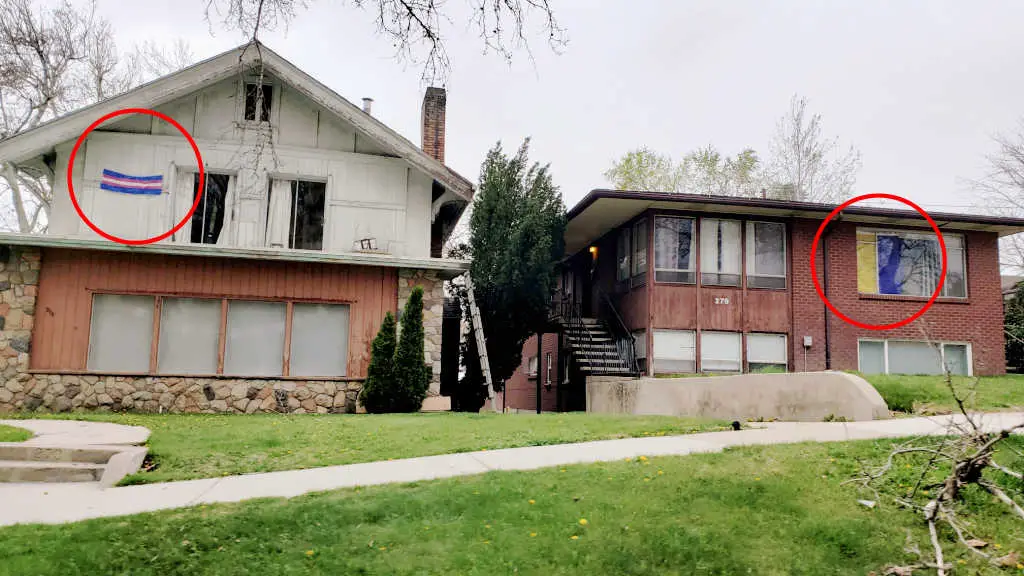 We also find it confusing that on one hand, The Church of Jesus Christ of Latter-day Saints publicly seems to be embracing the LGBTQ+ agenda while on the other, they officially oppose same-sex marriage. Concerningly, if this is the case, then these two groups in SLC will never live in complete harmony.
Also, it's important to note that while driving through Salt Lake City we listened to local talk radio. The host said that the Church's agenda is to befriend members of the LGBTQ+ community because it's only then that they will be able to teach them of their sin and convert them to the Church of Latter-day Saints. See? There's always a catch. 😉
Bear River Migratory Bird Refuge Photos – Just Outside SLC
Nevertheless, there's little doubt that the Latter-day Saints are in total control of Utah. For this reason, we don't see ourselves wanting to live through the drama of the convergence of these two groups with polar opposite viewpoints.
In short, both in SLC and throughout the state, the predominant culture of the Latter-day Saints mixed with neoliberalism sort of kills the overall appeal of Utah.
Pictures From Utah's Many Wonderful Parks
Latter-day Saints Culture
From our experience, while traveling through Utah, the Church of Jesus Christ is never in your face, it's simply present. For example, at our apartment in Richfield, our lovely young hosts invited us to dinner. We suspected that they were Latter-day Saints but were unsure. For this reason, we kindly asked if it would be okay if we brought a bottle of red wine. They said it would be fine but wouldn't be participating.
Being Balkan-American, we're used to three to six-hour dinners that last all night, full of laughs, good wine, and shared stories.
Our hosts shared with us that they dreamed of going to Greece, so we brought feta cheese covered in toasted sesame seeds and topped with honey to inspire them. To give an idea of how fast the dinner was, we ate an appetizer, salad, and main course we still had about ¼ of the wine remaining.
After the meal was over, we both felt that it was time to depart.
A Latter-day Saints gathering feels similar to a family dinner where people eat and talk, and when the food is gone everyone goes their separate way.
Maybe it's all in our heads but it almost felt like our hosts didn't know what to do next. Perhaps, they were in unfamiliar territory. If we're moving to Utah, we need to find friends who enjoy a six-hour meal and understand the enjoyment of a shared bottle of good wine.
Latter-day Saints Wedding
We came upon a Latter-day Saints wedding while touring Heritage Park—it was the most glorious setting. However, there was no alcohol or dancing. To be blunt, it seemed boring.
To illustrate, the Just Married vehicle was decorated with plastic cups instead of the typical empty beer cans. Also, the weekday wedding was wrapping up around 5 p.m. and had almost no liveliness.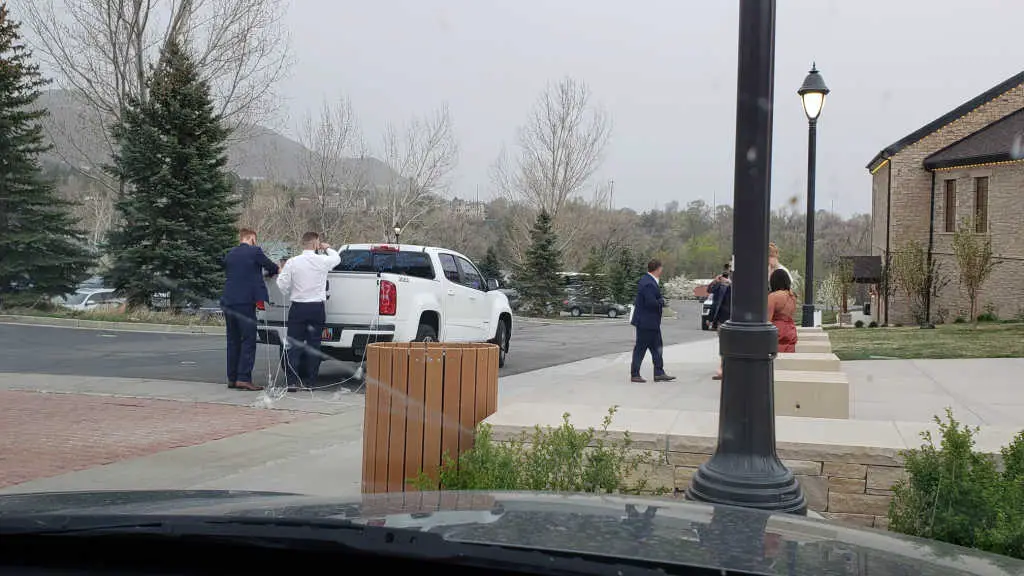 We hate to say this, but certain aspects of the Church's culture feel like a Sci-Fi movie or even "The Handmaid's Tale." Realistically, it's a culture that we'll never fit into.
Karl Liberty Score by State
So, how does the Karl Liberty Score work? There are 10 categories, and each is judged on a scale of 1 to 10 with "1" being the worst, and "10" being the best. As a result, the highest possible score is 100 and should be the state that we should move to at the end of our journey.
Below are the categories along with a short description:
Cool Factor: The Cool Factor accounts for how jealous someone would be if they found out you were moving there or how mind-blowing it is when compared to other states.
Tyrannical Measures: Currently, how protected are citizens from both state and local government overreach?
Affordability: How affordable is the state to live in?
Entrepreneurship: Is it easy to start a new business in the state?
Access to Global Market/Diversity: Are there any good international restaurants or products easily available?
Sense of Community: How easily will new residents be welcomed into the community?
Outdoor Activities: Is there a wide range of outdoor activities available year-round and do residents take advantage of it?
Economic Stability: Does the government run a surplus or deficit? Is the unemployment rate low? Is there an opportunity for career growth?
Safety: Is it safe to walk around at all times of the day and night? If out late, do you need to worry about safety or being harassed?
Woke Factor: Does the government or its citizens embrace a "woke" agenda?
Results – Are We Moving to Utah?
Below are the results of our experience in Utah.

The overall score for Utah is 65. Not too shabby. You'll have to wait until we complete the rest of the results before we determine whether we're moving to Utah.
Finally, we headed west when departing Utah and stopped at the Bonneville Salt Flats on our way to Nevada. We might be adding Nevada to our list of 10 states. There's something very appealing about the state that we'd like to dig into.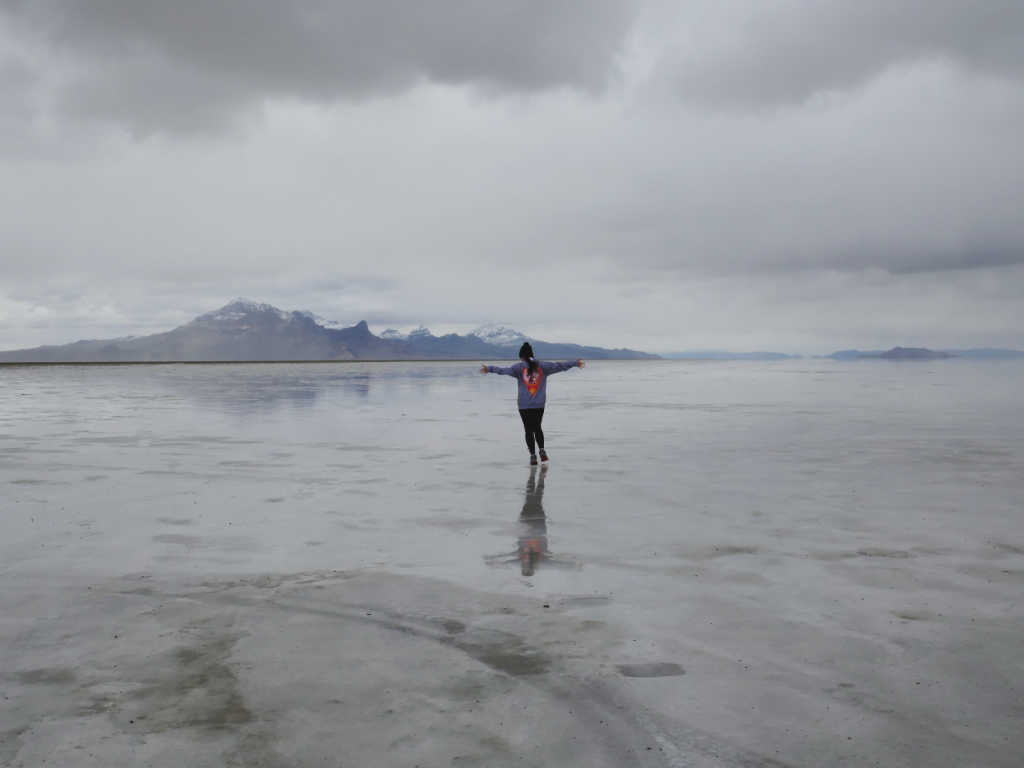 We Need Your Help
Did you find this article helpful? If so, bookmark it and when you're planning your next vacation click on any of the links below before finalizing reservations. You'll get the best price, we'll earn a small commission, and you'll help support future articles.
Thank you!
BEST TRAVEL SEARCH ENGINES
🏘️ Book Your Accommodation
We use Tripadvisor and Priceline's Express Deals to compare prices and reviews in advance and check availability
✈️ Book Your Flight in Advance
To find the cheapest flight options, you can use WayAway and Skyscanner to find the most suitable choice for you
🚗 Reserve Your Rental Car
Use DiscoverCars and Skyscanner to compare prices and view the largest selection of vehicles