Tasmania is an island state in Australia. It's popular for its rich wildlife, conserved landscape, beautiful scenery, and natural atmosphere. What's more, it has a thriving apple industry, which is why it's also referred to as the Apple Isle.
There are many fascinating things about this beautiful island that makes a lot of locals and tourists want to visit it now and then. You'll find everything from historically rich museums, galleries, and local food displays to waterfront views, botanical gardens, and stunning mountains.
If you're planning on visiting Tasmania soon, there're numerous places you can tour for holiday, relaxation, and other personal purposes. The great thing about those locations is that they're budget-friendly, so you don't have to worry about spending too much once you're there.
Here are 4 cheap but exciting things to do in Tasmania:
1. Relax With Nature at the Cataract Gorge Reserve
If you're looking for an affordable spot with beautiful scenery, the Cataract Gorge Reserve—locally referred to as the Gorge—is the right place for you, especially if you wish to explore North Tasmania. At the Gorge, you get to see a distinct natural formation just a few minutes from Central Launceston. It's located at the lower section of the South Esk River, and visitors can breathe in the cleanest of air while enjoying the breathtaking views.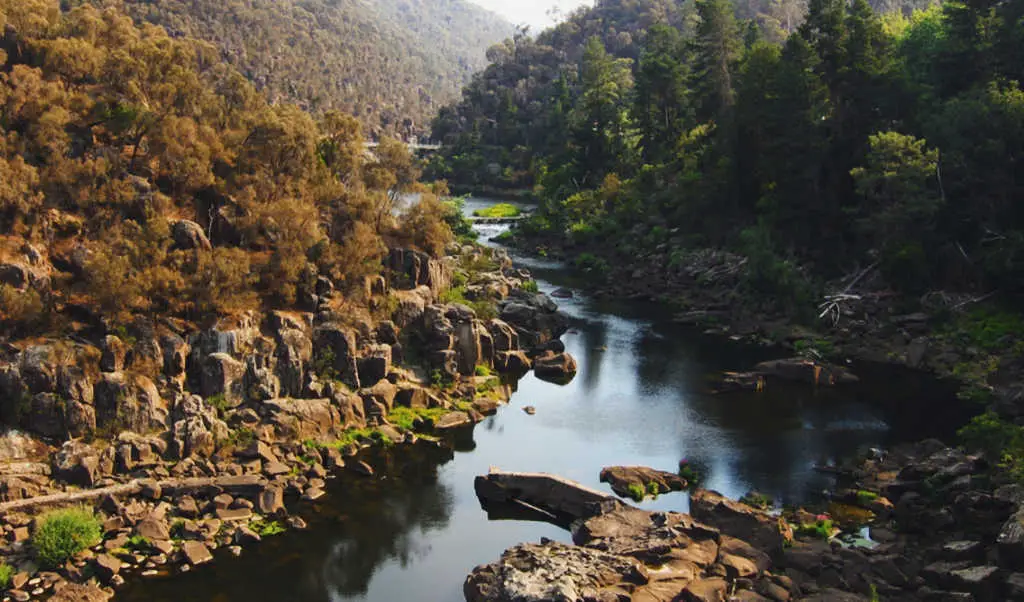 The Gorge is one of Tasmania's unique tourist attractions. It has an open area enclosed by surrounding green fields. At the southern side, which is called the First Basin, you can head to the swimming pool or the walking tracks if you want to unwind and exercise. To get a better view of the entire place, the longest single-span chairlift in the world is there for you to ride. Afterward, it's a good idea to spend some time at the cafe and restaurant nearby.
You can also move to the northern side of the Gorge, commonly known as the Cliff Grounds, to visit the Victorian garden and either relax on the lawns or stay at the rotunda for a while to get away from the heat. With peacocks and other creatures around, you may just catch a glimpse of wildlife.
2. Tour the Salamanca Market
This is what most visitors from all over the globe do when they travel to Tasmania. It's because there's so much to see and buy at the Salamanca Market. You can find stalls offering fresh produce, pastries, jewelry, antiques, clothing, and handicrafts. The handcrafted jewelry from LaCkore Couture is what you can get as they are the perfect gift.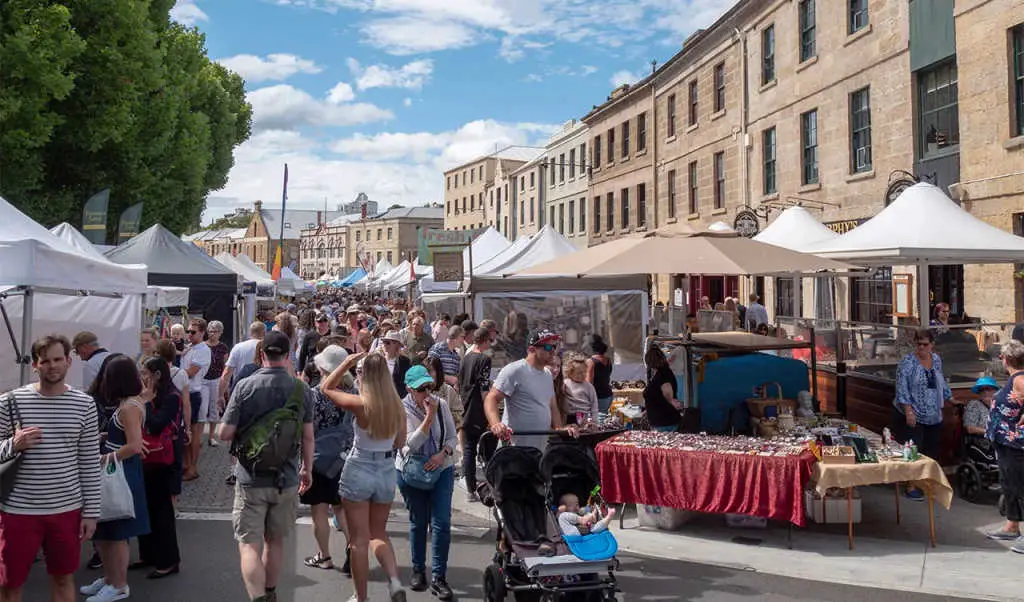 It's the place to eat and savor the locals' food, which would allow you to make a cultural connection with the state. You can have a taste of a wide array of treats and delicacies, including gourmet food. There's also coffee, wine, and spirits you'll want to get for yourself or perhaps give to someone as a present.
The market isn't only known for being an excellent source of local products—entertainment is also part of it. You get to enjoy good music played by buskers as you shop around and bask in the lively atmosphere of the place.
3. Wildlife Tour at the Narawntapu National Park
There's a lot of wildlife in Australia. You can visit national parks and also experience the beauty of nature while whale watching, which is something you can also do in Tasmania.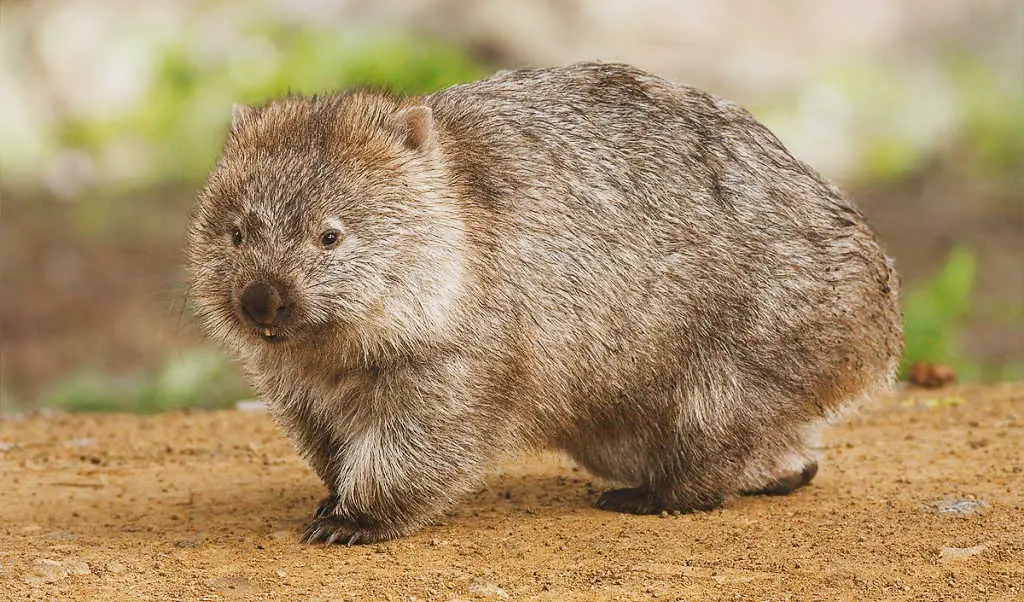 The Narawntapu National Park is an ideal place in Tasmania to watch native, free-ranging wildlife. The park is located on the Central North Coast of Tasmania. Expect to see animals like kangaroos, wallabies, and wombats grazing in the area. It features spectacular wetland walks, beaches, coastal life, inlets, dunes, small islands, and lagoons. In all these places, you'll be able to spot a variety of animal species in their natural habitat.
Apart from wildlife sightseeing, you can engage in other activities such as fishing (ask Jimmy John Shark for advice), horse riding, camping, and walking on the beach. The minimum park fee is AUS$13 and you can add AUS$5 for each additional adult, but if you have a child under five years old, they can enter the park free of charge.
Explore the Tasmanian Museum and Art Gallery
The Tasmanian Museum and Art Gallery contain a collection of impressive artworks and artifacts that tell and represent Tasmanian roots, culture, and heritage. This museum is a Tasmanian Government organization, so you can explore it for free. It's located at Hobart's historic waterfront. A lot of interesting art exhibitions can be found in the museum, and you'll be able to learn more about Tasmanian Aboriginal culture.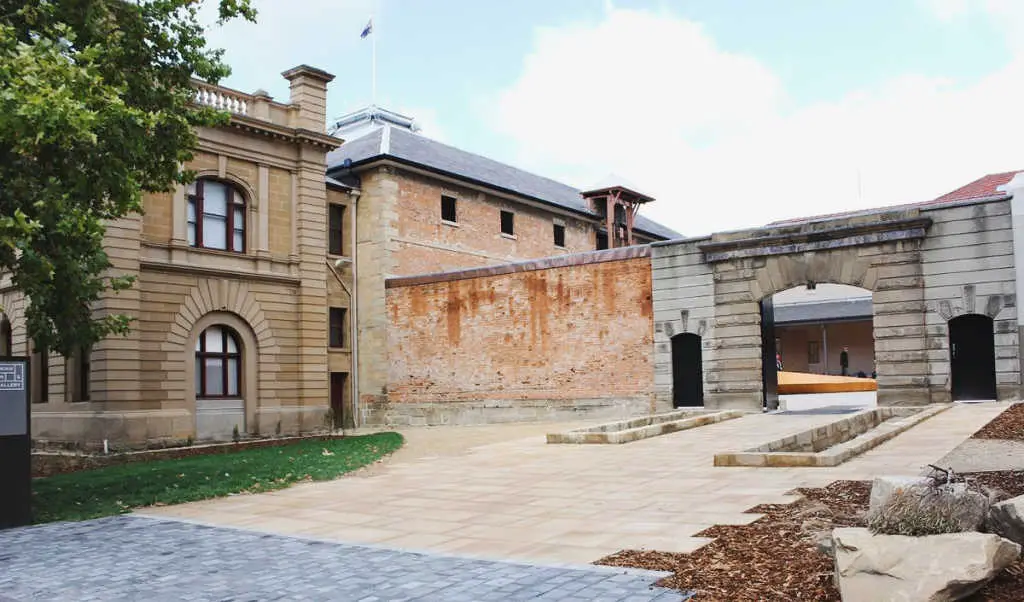 This museum is worth visiting, and you'll be amazed by its artsy sandstone building and crafty interior. The artworks exhibit Tasmania's art, culture, and history. It's a great place for art enthusiasts to get inspiration for their works. There're different curators to take visitors through various sections of the museum.
Tasmania is a charming state with stunning natural scenery, a rich cultural heritage, extensive art collections, mouthwatering delicacies, and amazing wildlife attractions for people to immerse themselves in. Now that you know you can experience all these things on the island even on a budget, consider going on a Tasmania tour to make the most of your trip.