Dinosaur lovers will appreciate the Chicago museums with dinosaurs offering exhibits for both children and adults. Luckily, these attractions are scattered near the city and feature mounted specimens, educational displays, hands-on exhibits, and even fossil hunting adventures. Visiting these attractions provides budding paleontologists with a chance to learn more about the mysteries of these extinct reptiles.
It's no secret that dinosaurs are fascinating. With the release of Jurassic World Dominion and Orlando's Universal Studios Theme Park, another wave of dinosaur lovers is born. Of course, pop culture does a nice job of keeping the dinosaur magic alive.
Budget Tip: Whether you're a local or a tourist, the most affordable way to visit Chicago's museums is with the Official Chicago CityPass. Passholders save a ton of money and are granted access to five attractions including Shedd Aquarium, Skydeck Chicago (express entry to the top of Willis Tower), Field Museum, and two of the following attractions: Art Institute of Chicago, Museum of Science and Industry, 360 Chicago Observation Deck (express entry to the top of John Hancock Building), or Adler Planetarium. Check out our experience with CityPass in Chicago.
Why Adults and Children Love Dinosaurs
Children, especially preschoolers, often become intrigued with dinosaurs due to their love of make-believe. To clarify, since there aren't any alive today, dinosaurs become a great source of imaginative play.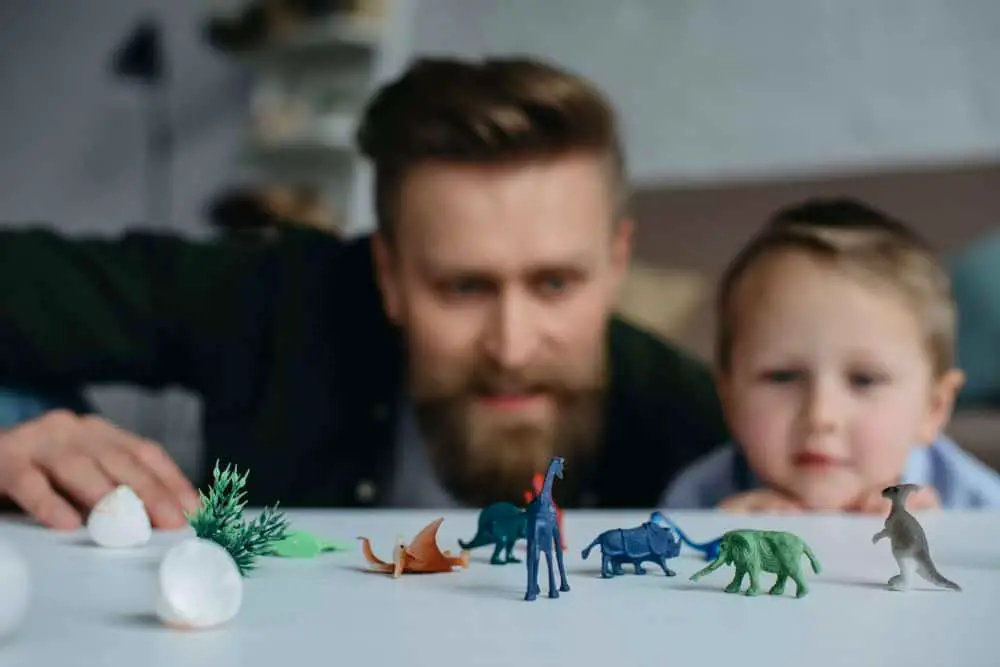 One of the best ways parents can support their child's interests is to take them to a Chicago museum with dinosaurs or to a local nature center. It's a great way to get a firsthand look at dinosaur bones and examine other fossils. Furthermore, embracing their interest only serves as a launchpad for deeper learning while expanding on related themes such as asteroids, dinosaur footprints, and excavations.
Chicago Museums With Dinosaurs
The following attractions offer exhibits with dinosaurs and fossils.
Field Museum of Natural History
Chicago is home to the best dinosaur museum in the world. In fact, the Field Museum has the largest and most comprehensive dinosaur collection in the world.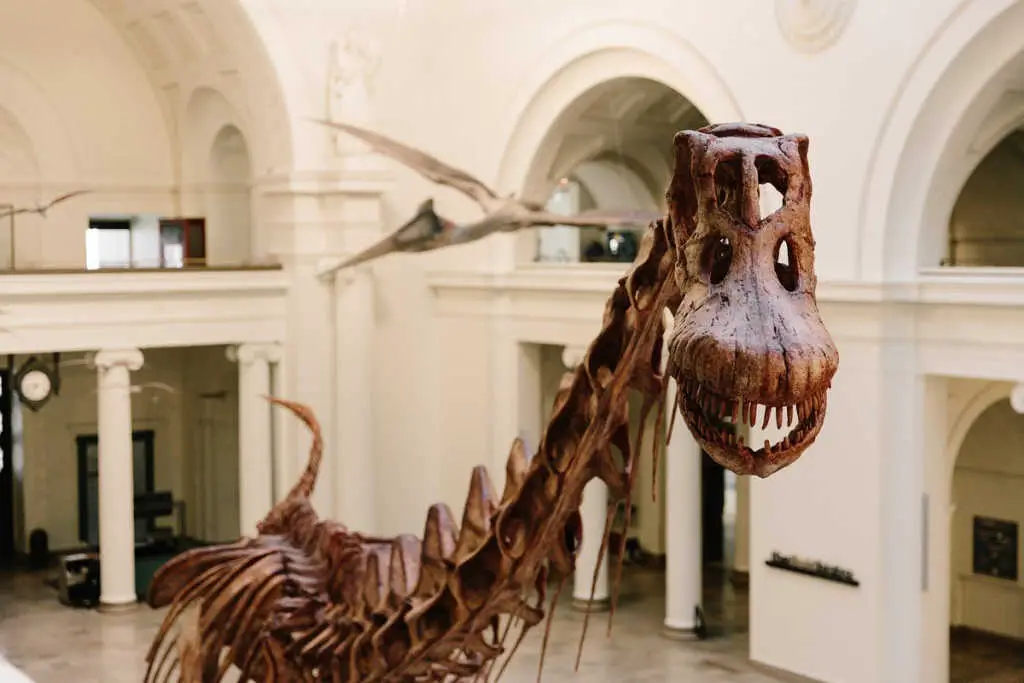 Of course, most visitors come to the museum to see its most notorious exhibit, SUE. As the Field Museum's token attraction, SUE is the largest and most complete Tyrannosaurus rex specimen ever recovered. The skeleton is over 90 percent real and costs $8.4 million—it was the most money ever paid for a fossil at auction.
The Field Museum has three permanent dinosaur-related exhibits—the Evolving Planet, the Genius Halls of Dinosaurs, and the Máximo the Titanosaur replica in the Main Hall. Be sure to stop and observe the Fossil Prep Lab, where visitors can watch paleontologists prepare real fossils for further study.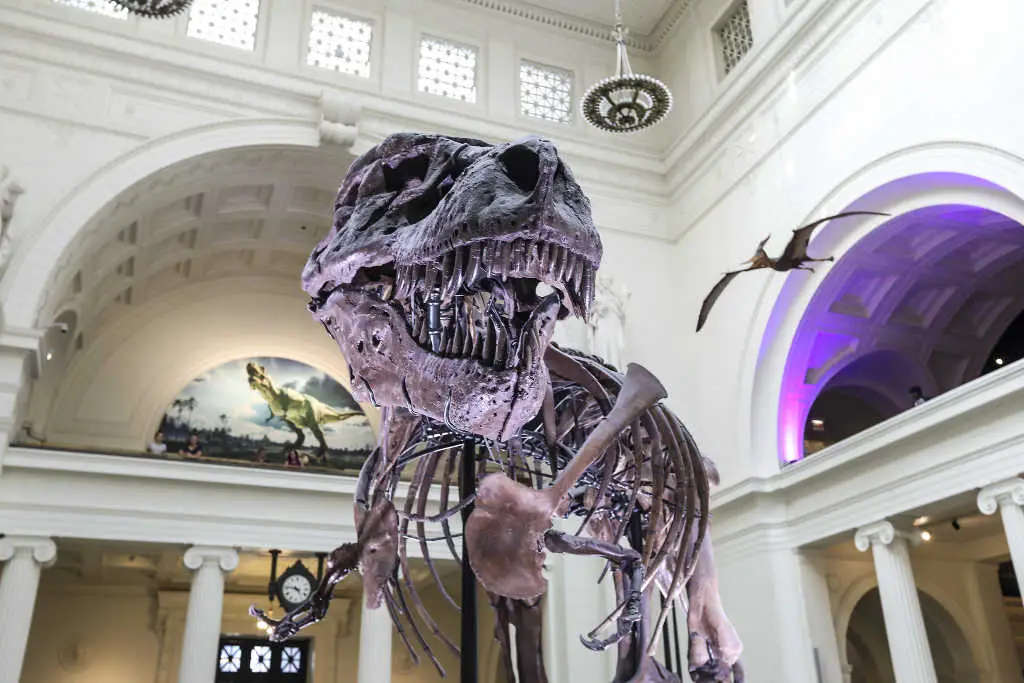 Budget-savvy tip: A visit to the Field Museum can be quite an expensive outing, especially for families. Consider coordinating your visit with one of the Field Museum's free admission days applicable for all Illinois residents.
Burpee Museum of Natural History
If a trip downtown to see Chicago museums with dinosaurs seems overwhelming, another option is to make the drive to Rockford, Illinois. The Burpee Museum has its own T-rex star named Jane. This dinosaur is the most complete and best-preserved juvenile Tyrannosaurus rex. Another exciting specimen is Homer, a teenage Triceratops, which is a common dinosaur fan favorite.
Fossils and dinosaur themes are present on both the first and third floors of the museum. Visitors appreciate that the Burpee Museum is smaller, more manageable for small children, and offers free and easy parking.
Budget Tip: Make the trip out to Rockford a full-day excursion by pairing up the Burpee Museum with the Anderson Japanese Gardens, one of America's highest-quality Japanese gardens. Or, better yet, make the weekend of it. Find the best accommodation by using Trivago, a service comparing the best prices in the area.
Fun read: There's a T-rex cactus hidden in the Arizona Desert.
Dave's Down to Earth Rock Shop
Situated in Evanston, Dave's Down to Earth Rock Shop is just as much a natural history museum as it is a store. What started as a personal collection of rocks, stones, and fossils evolved into a unique place to shop for precious treasures. There is something here for everyone with some items costing only a few dollars to pieces worth thousands of dollars.
However, the best part of the shop is the free admission museum that is located in the shop's basement. It is so nicely done that area teachers organize field trips for their students here.
If you have a little one curious about fossils and dinosaur bones, it's a great place to let them independently explore the exhibits or allow them to ask questions to the friendly owners. Don't hesitate to stop in and say hello. Evanston locals fondly refer to it as a "cozy Field Museum."
Chicago Children's Museum
Located at Navy Pier, the Chicago Children's Museum is one of the best Chicago museums with dinosaurs. Inside, small children can explore with hands-on activities and learn more about dinosaurs through active play. With all exhibits geared toward children under 10 years old, the museum is the second most visited children's museum in the country.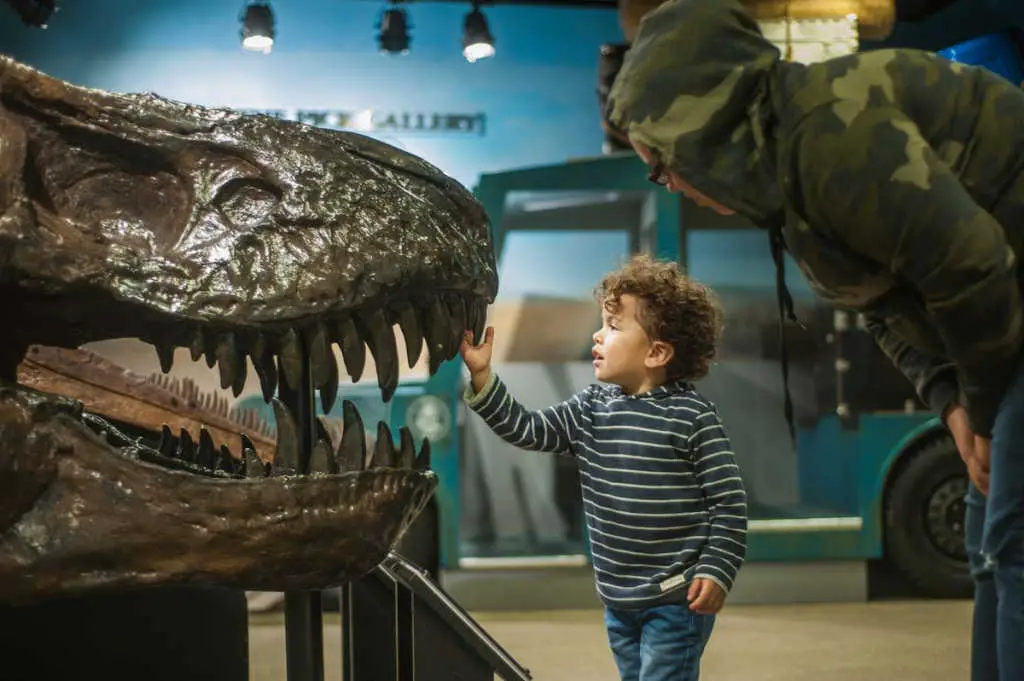 For little dinosaur fans, the Dinosaur Expedition exhibit offers opportunities to learn more about dinosaurs in a more child-friendly, age-appropriate setting. Highlights include a lifesize skeleton of Suchominus and play-based activities to learn more about the T-rex. However, the stand-out attraction is the huge excavation pit, where future paleontologists can dig for bones in a recreation of the Sahara Desert.
Family Vacation Inspiration: Explore Dinosaur National Monument in Utah
Mazonia-Braidwood Fossil Hunting
Those that have a keen interest in fossils take advantage of an extremely special opportunity. The Mazonia-Braidwood State Fish and Wildlife Area is known for its Pennsylvanian age fossils. The fossil hunting season runs from March 1 to September 30. During this time, amateur adventurers are welcome to scout for fossils of jellyfish or ferns left over from when a sea covered Illinois.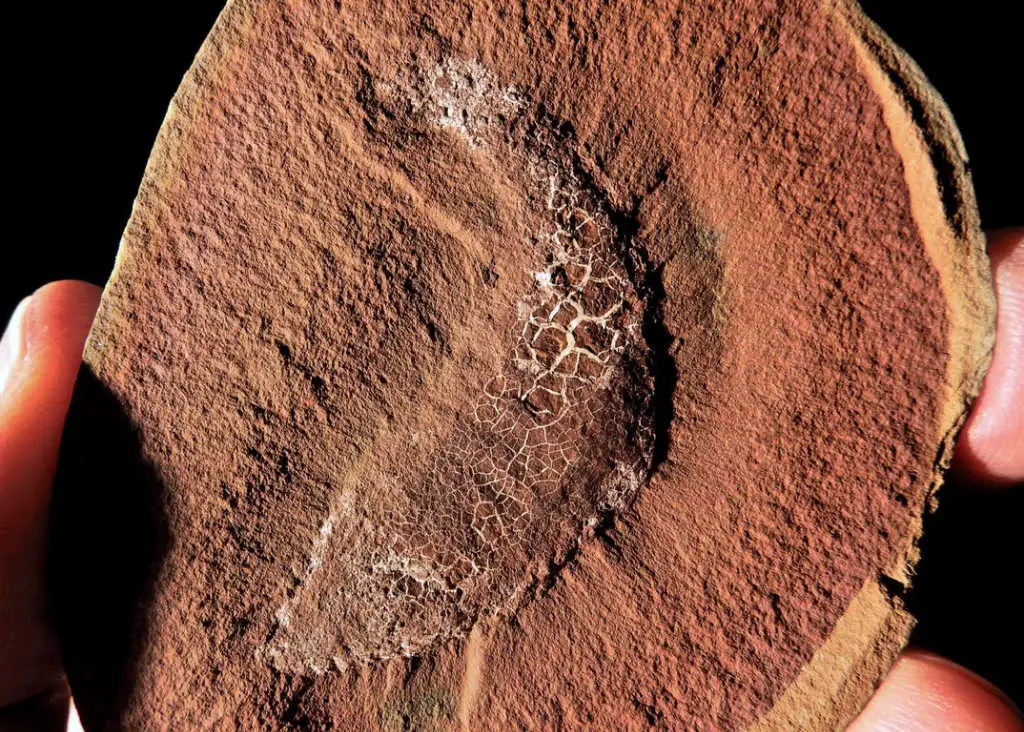 There is an online permit to complete that asks you to sign off on hunting responsibly. A small information guide instructs you where to hunt on foot or by canoe. This activity is great for the more mature fossil enthusiast.
Thankfully, people of all ages have a number of great opportunities to get out to learn more about these extinct creatures at these Chicago museums with dinosaurs.