As with every natural landscape, beaches also hold a special allure for travelers and are often the number one destination choice for most. Just sitting on the soft sands and gazing at the horizon can make one feel so infinitely small when confronted with the view of the soft hue of the Indian Ocean meets the blue tone of the clear sky.
A holiday to such an enchanting destination should make one sit up, but unfortunately, some of these places are not worth their salt. To make matters simple for you, we combed the Indian Ocean coastline and discovered some eye-popping stretches of sand.
So just grab your towel and sunblock and venture out to these spectacular shorelines, if you want to experience something out of the ordinary.
1. Pereybere Beach, Mauritius
Mauritius, the pearl of the Indian Ocean, is home to scores of white sand beaches located amid lush green foliage. In this unique environment, you will be touched by the warm Mauritian hospitality as you relax under the shade of the numerous coconut trees lining the shores.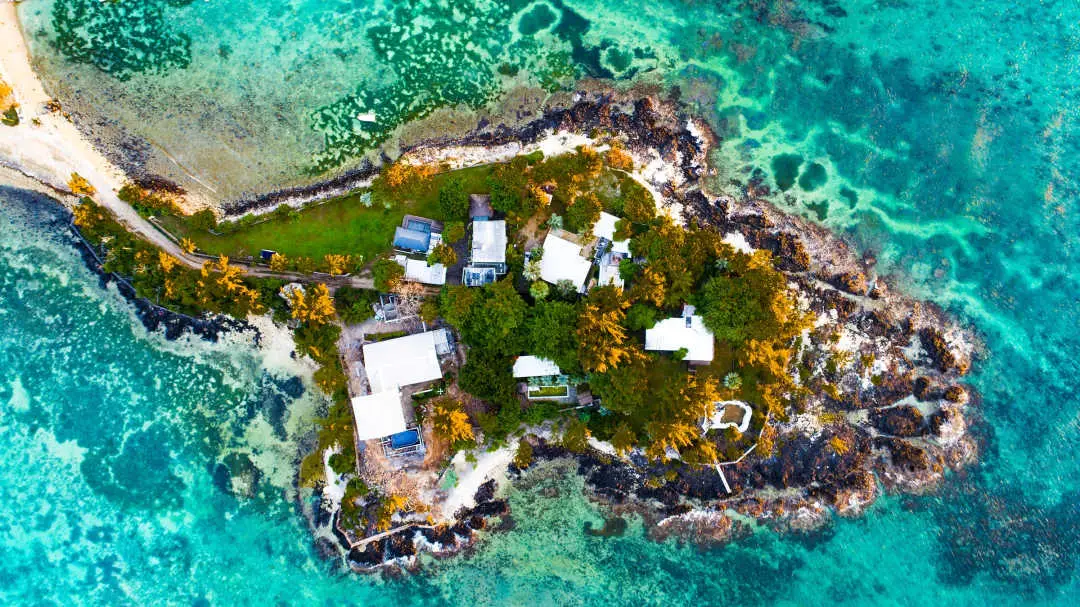 Though beaches can be found scattered all over the island, the northern part is considered to be the best. Booking your beach holiday to Mauritius with a reputed provider such as https://www.farandwild.travel will ensure a memorable experience in the hands of expert travel planners.
The small Pereybere Beach located in grand bay is very popular among locals and visitors alike. Calm turquoise waters make this an ideal spot for families looking for a refreshing dip.
Other water-based activities available here include windsurfing and parasailing. Deep-sea fishing in catamarans is also a big draw.
Anyone interested in sailing will love these waters. Also, there are a large number of decent affordable hotels and staying options lining not only the beachfront but the adjacent areas as well.
2. Maafushi, Maldives
Maafushi island is one of the most beautiful local islands in the Maldives and is located just 27 km from the Male Airport on Kaafu Atoll by way of a thrilling 45 minutes speedboat ride. Home to four main beaches, a public beach, a bikini beach, a coral beach, and a watersports beach, it is only logical for this island to have one of the longest coastlines in the Maldives.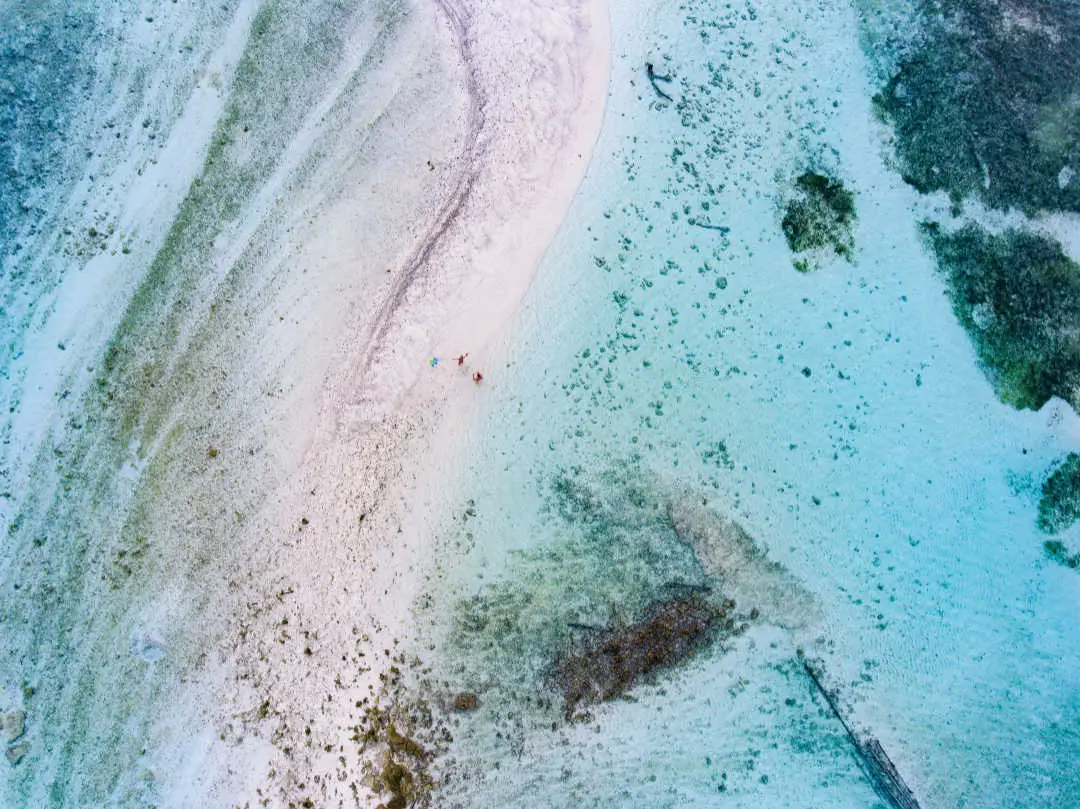 While Bikini Beach remains the most popular among tourists, Public Beach also has its fair share of admirers as it offers peace and serenity. For those looking for outdoor activities like skiing and kayaking the watersports, the beach is best.
There are plenty of fun things to do here in a relative atmosphere, unlike other island destinations. Some major draws of Maafushi are sandbank tours, night fishing, island hopping, and dolphin safari and snorkeling tours.
3. Anse Source D'Argent, Seychelles
If you can afford to put a dent in your bank balance, pack your bags and head to this tropical paradise which is just a tiny dot on the map of the Indian Ocean. Situated just off the east African coast, Seychelles is an island that pops up on many dreamy travel postcards.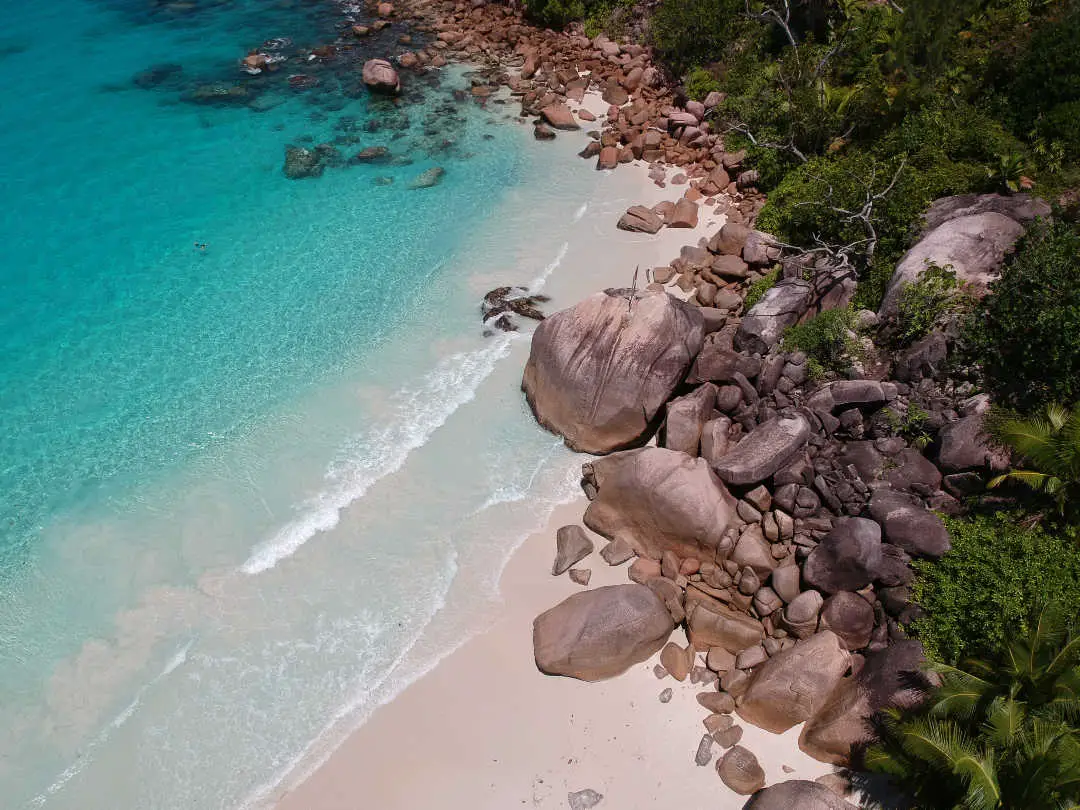 The awe-inspiring collection of beaches found here is among the best in the world, ideal for a family holiday, diving trip, or honeymoon destination. One of the most photographed beaches in Seychelles – Anse Source D'Argent, has been featured in Hollywood movies like Crusoe and Cast Away.
When you're ready to book your flight, follow these three easy steps to get the best price.
Situated on La Digue Island, this reef-sheltered region of pristine white sands and granite boulders casts a spell on visitors. You can enjoy wading in the knee-high waters whilst gawking at pretty turtles and tropical fish without donning any gear.
4. Tanzania Beach Holidays
Apart from being a wonderful safari country, Tanzania also has a great variety of unspoiled Indian Ocean beach options. Many are easily accessible and reasonably priced.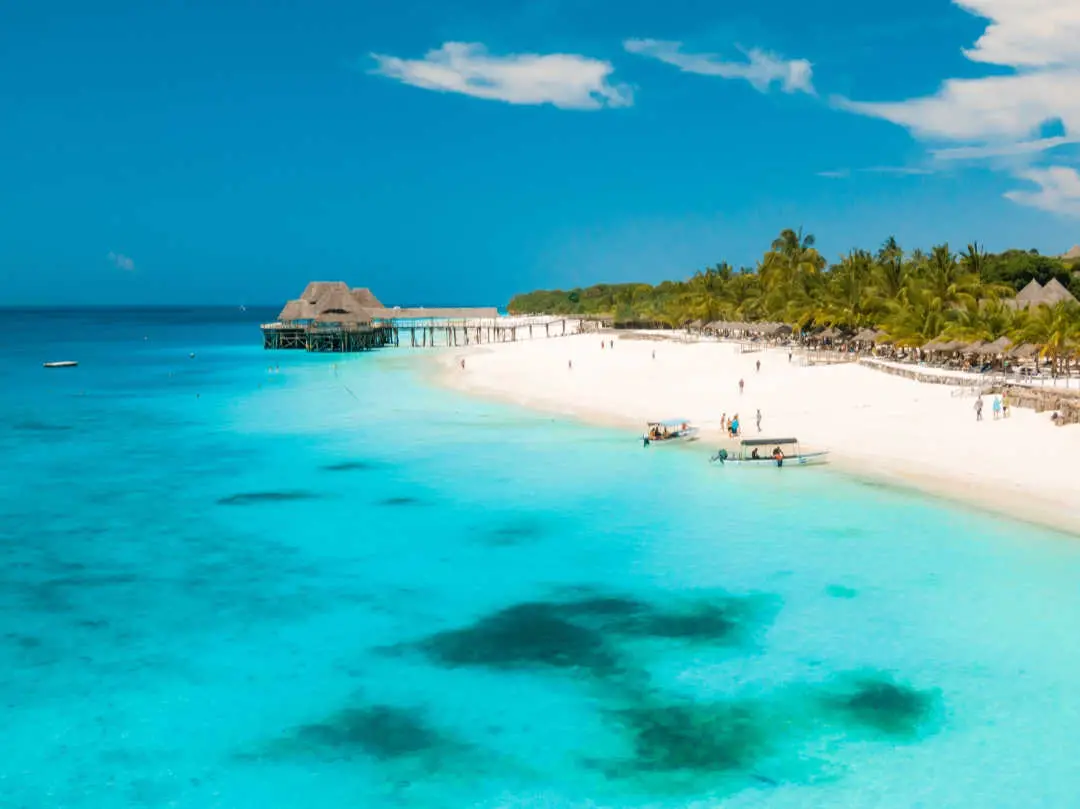 For example, Zanzibar is blessed with miles of glorious coastline protected by coral reefs and hidden coves. The upper part of the east coast is home to some quality resorts overlooking two main beaches, Kiwengwa and Matemwe.
We use this budget-savvy travel health insurance to protect our trips – get a quick quote.
If you have deep pockets, then Mnemba beach, one mile away from Matemwe, houses the best private island anywhere in the world. In the north of Zanzibar lies Pemba, known for its top diving spots.
5. Kalpitiya, Sri Lanka
Tourists are making a beeline to the south of Colombo these days. It features pristine coastal beaches and some of the coolest spots to hang out in Sri Lanka. This cluster of islands has several sandy areas to relax amid the sound of the gushing waves.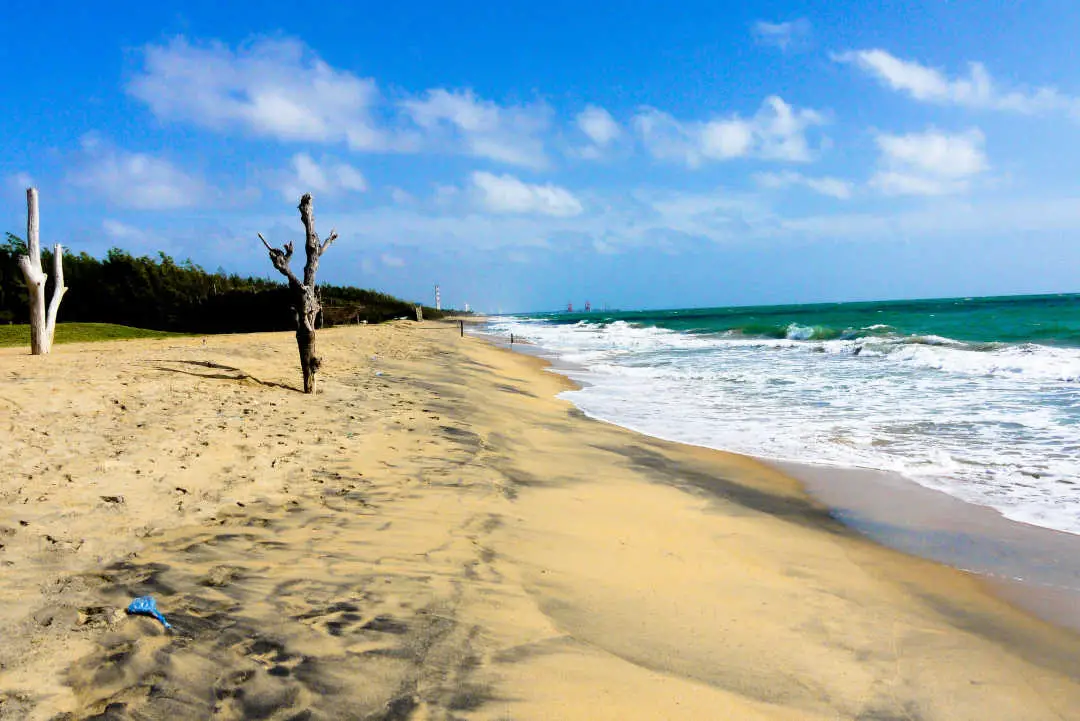 One of the most beautiful beaches in the country is undoubtedly Unawatuna. It lies about 150 km away from Colombo's international airport. From late August through September, one can witness turtle nesting or even spot whale sharks. The beach has an ayurvedic massage center and an excellent spa. The sheer beauty of the landscape, a plethora of ancient sites, cultural richness, and an abundance of wildlife make Sri Lanka a remarkable country to visit.
6. Reunion Island
Reunion Island spans about 50 km and is located 175 km west of Mauritius in the Indian Ocean. This overseas french settlement is often overshadowed by its more popular neighbor, Mauritius. This UNESCO world heritage site is a haven for hidden beaches and home to the world-famous reunion national park.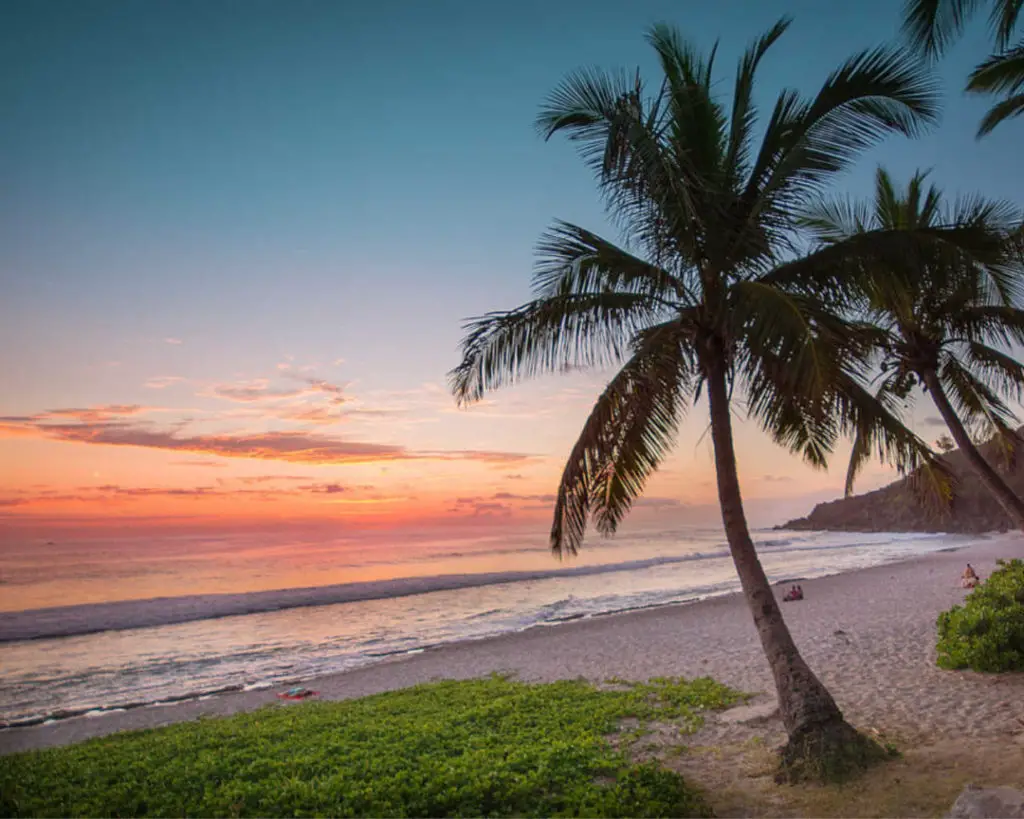 During migration, hundreds of humpback whales congregate here to give birth to their young in the warm waters. The striking features of Reunion Island are the volcanoes that dominate the country's landscape.
Some of the most striking beaches are located on the west coast around Saint-Gilles Les Bains, such as Plage de Boucan Canot, which has perfect swells year-round and is good for surfing. Restaurants and bars line up the promenade next to the beach giving the place a great holiday vibe.
7. Diani Beach, Kenya
Surrounded by the Indian Ocean, Diani Beach in Kenya is the most relaxing retreat in the country. With seventeen kilometers of flawless sand, families to backpackers, and honeymooners throng here to partake in water-based activities.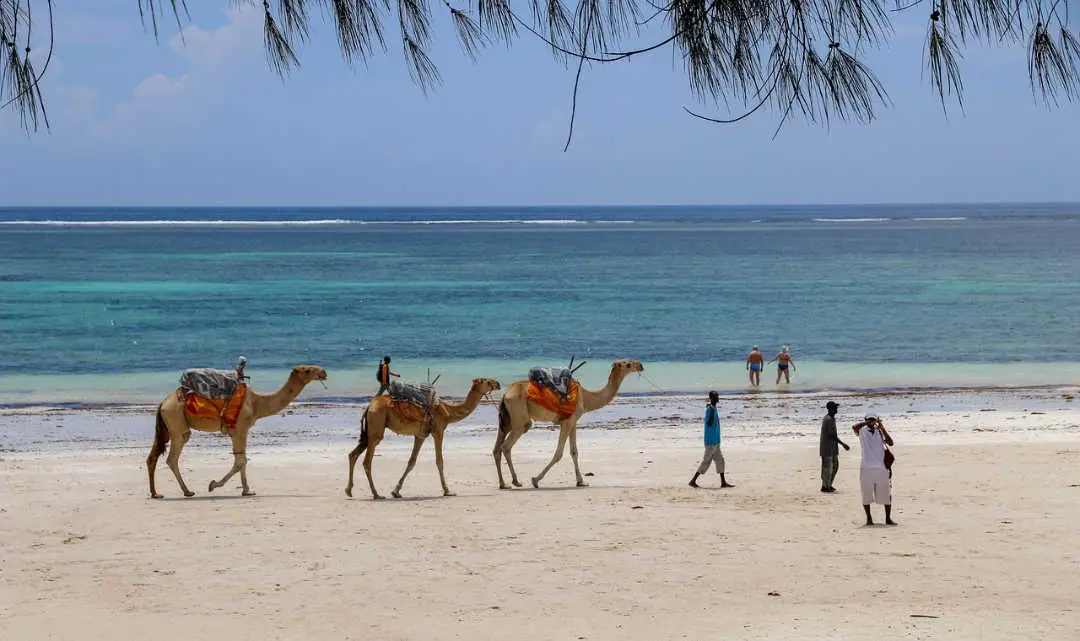 Once you are done with the water, hire a boat to visit the nearby Wasini Island. It's here where you'll catch a glimpse of cute sea turtles and dolphins. You can also view the stunning underwater marine world on a ride in a glass-bottom boat along the sandbank. Another option includes taking a trip to Shimba Hills Coastal National Park to see the highly endangered sable antelope. Looking for an adventure, book a dive through any of the accredited PADI-certified diving companies in Diani.
The Indian Ocean is the third-largest in the world and makes up nearly 20 percent of the volume of water. Visitors to the islands of the Indian Ocean have always been rewarded with exotic beaches that showcase the intoxicating culture and rich beauty right from Asia to Africa. We hope our handpicked beach options will fuel your wanderlust and drive you to these shores for your next vacation.