The best things to do in Homer, Alaska embody being outdoors and enjoying the wildlife. Once considered America's last frontier, more and more travelers are seeking out Alaska for an exotic, wilderness-inspired vacation.
Homer, Alaska is considered the top destination in the state for both Eco and Adventure tourism. This encourages many people to make the 4-hour journey from Anchorage. This guide will help you plan your stay and show you why so many travelers add Homer to their Alaskan itinerary. Let's explore!
Is Homer Alaska Worth Visiting?
Many people wonder if Homer is worth the stop when planning their trip to Alaska. However, after exploring the city, many travelers agree that Homer was one of their favorite stops along their journey through the Alaskan wilderness.
Generally, a three-night stay is the perfect amount of time to enjoy everything Homer has to offer. Also, be aware that the tourist season runs from June through mid-September. Therfore, if you're looking to avoid other tourists we'd recommend visiting in late September or early October.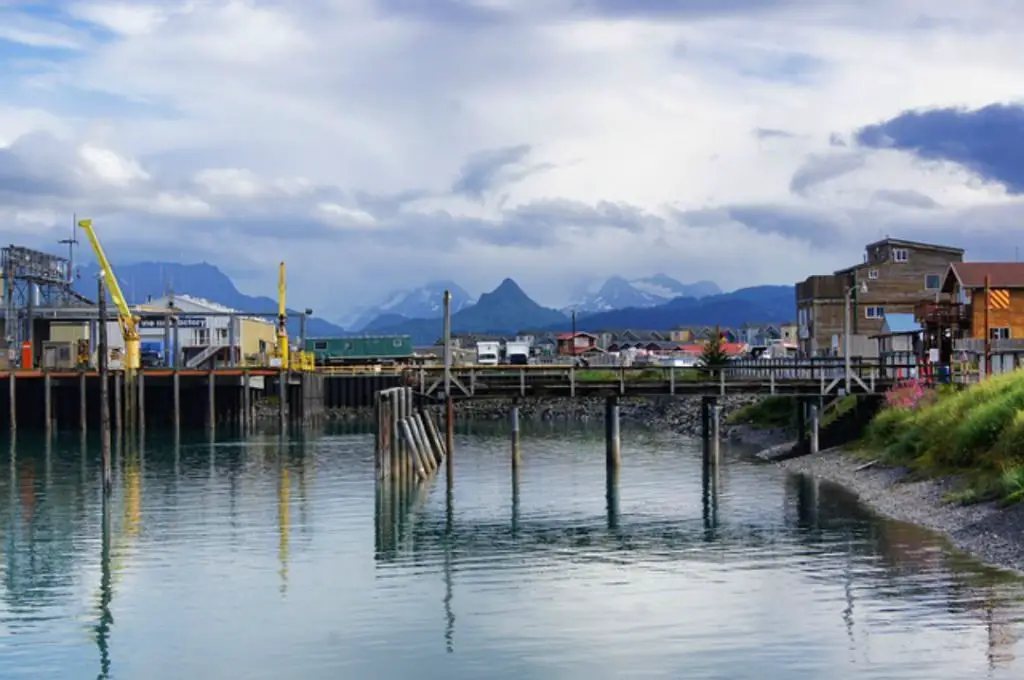 Have you noticed that Alaska has slowly been moving its way to the forefront of American culture? The land of vast wilderness has been made much more mainstream from popular TV shows on the Discovery Channel, such as Bering Sea Gold and Alaskan Bush People. These days, moving to Alaska doesn't even seem so far-fetched with HGTV's Living Alaska or House Hunters: Living Off the Grid.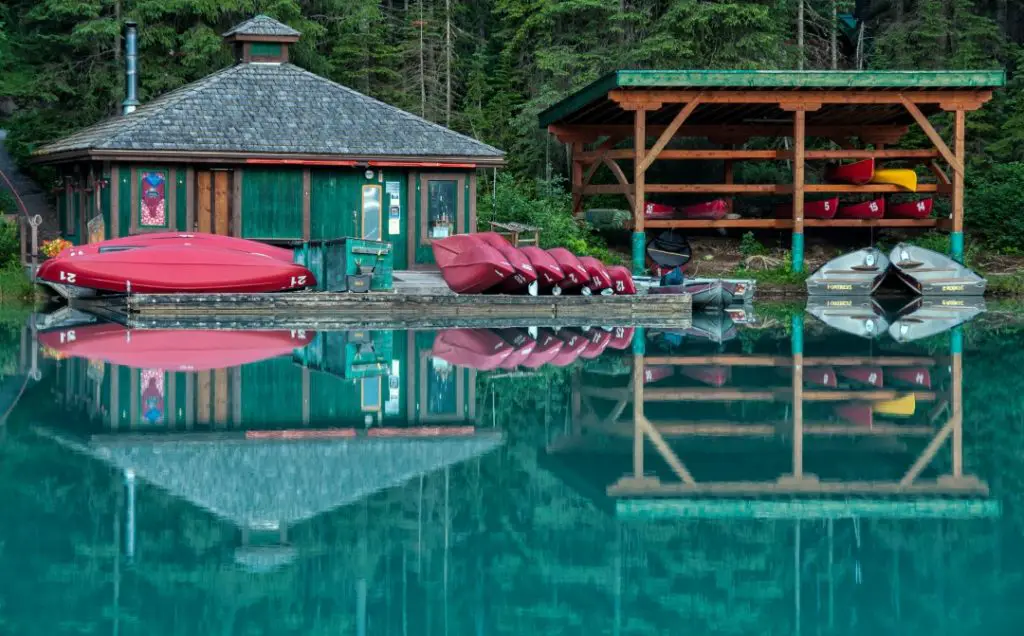 Where to Stay in Homer
Homer has many accommodation options to choose from—cozy, cabin rentals, beachfront hotels, inns, campgrounds, and cottages. For those that appreciate maximum comfort, there are even gorgeous rental homes to rent.
There is something for every type of traveler, on every amount of budget. It is a popular option to stay near the beach to take advantage of coastal walks and nearby restaurant options.
Budget: Driftwood Inn & Homer Seaside Lodges (four distinct lodging options)
Mid-Range: Kenai Peninsula Suites (views of Kachemak Bay) or Aspen Suites (laundry room)
Luxury: Homer Inn & Spa (on the water)
Apartment: Baycrest Lodge (private outdoor hot tubs!)
Best Things to Do in Homer Alaska
There are so many great things to do in Homer Alaska. Of course, pretty much all of them revolve around the wonderful wildlife. Travelers favorites include:
Getting active by sea kayaking
Going bear viewing
Doing some halibut fishing
Exploring tidepools
Taking a hike or riding a bike
1. Getting Active by Sea Kayaking
Most tourists organize a guided kayaking tour from one of the many local outfitters servicing Homer. Trips can be half-day, all day, and even overnight. Some visitors decide to hire a water taxi to take advantage of the secluded paddling opportunities in calm coves and bays. Another option, which we recommend is to take the Kachemak Bay Wildlife Tour boat cruise.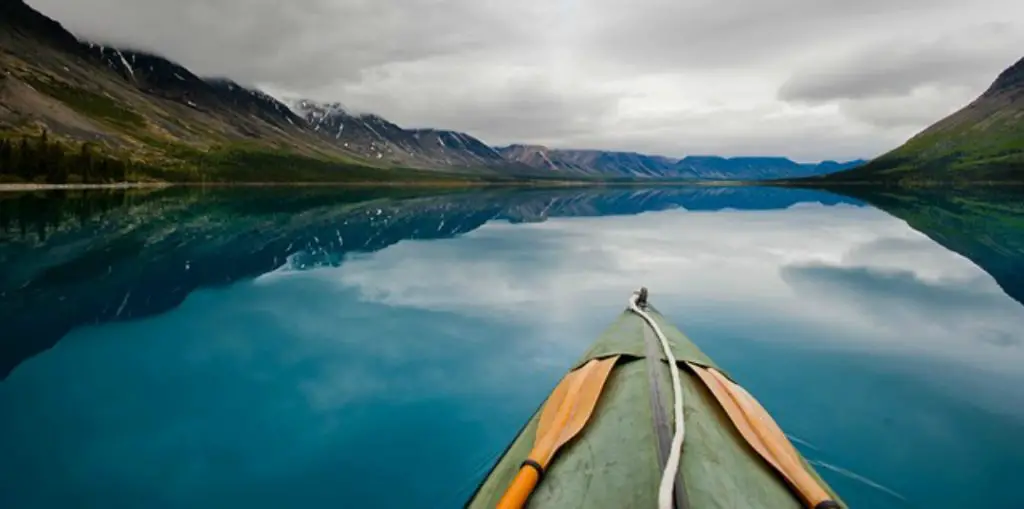 2. Going Bear Viewing
Homer is the gateway city to some of the best bear watching in Alaska. From June until late September, tourists can see bears in their natural habitat. 98 percent of the United States' brown bear population lives in Alaska.
Homer is the closest city to two main national parks—Katmai National Park and Lake Clark National Preserve—making it an ideal location to organize a variety of different bear viewing tours. Bears can be viewed via helicopter, floatplane, or boat.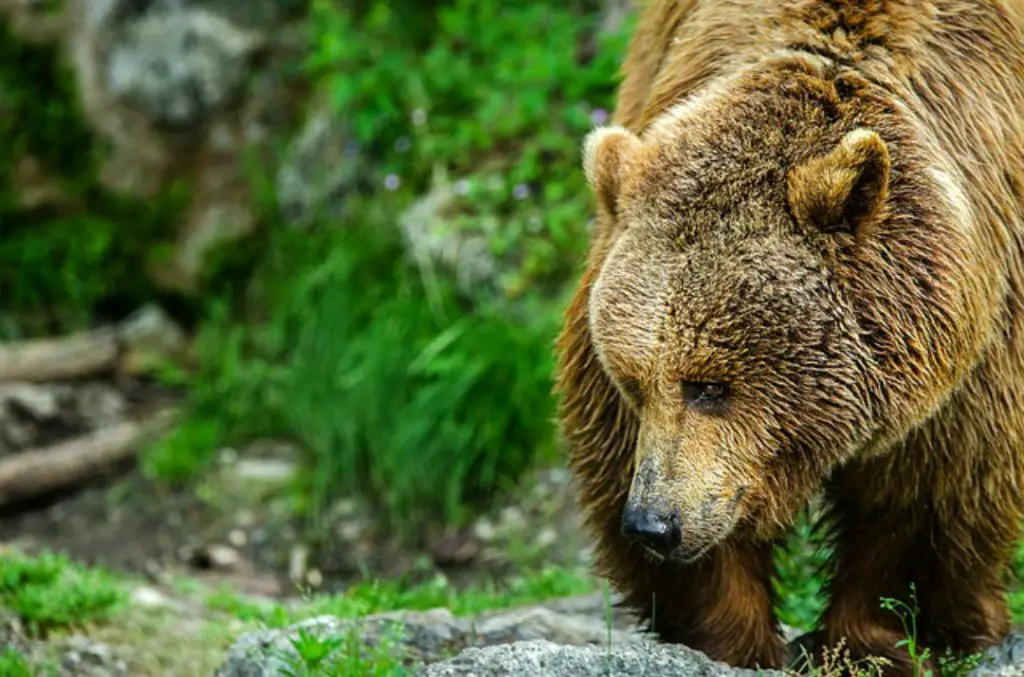 3. Doing Some Halibut Fishing
Homer's fishing opportunities have helped name the city, "The Halibut Fishing Capital of the World." Fishermen from around the globe come here to fish in the surrounding icy waters. It's a thrilling experience to wrestle with one of these huge, white fish.
Read: 16 Things to Know Before Driving to Alaska | ALCAN Highway
Whether you hire a tour operator or head out on your own fishing charter, remember that fishing licenses are mandatory. They cost about $25 for 24 hours. Additionally, the local halibut fishing limit is two fish per day per person.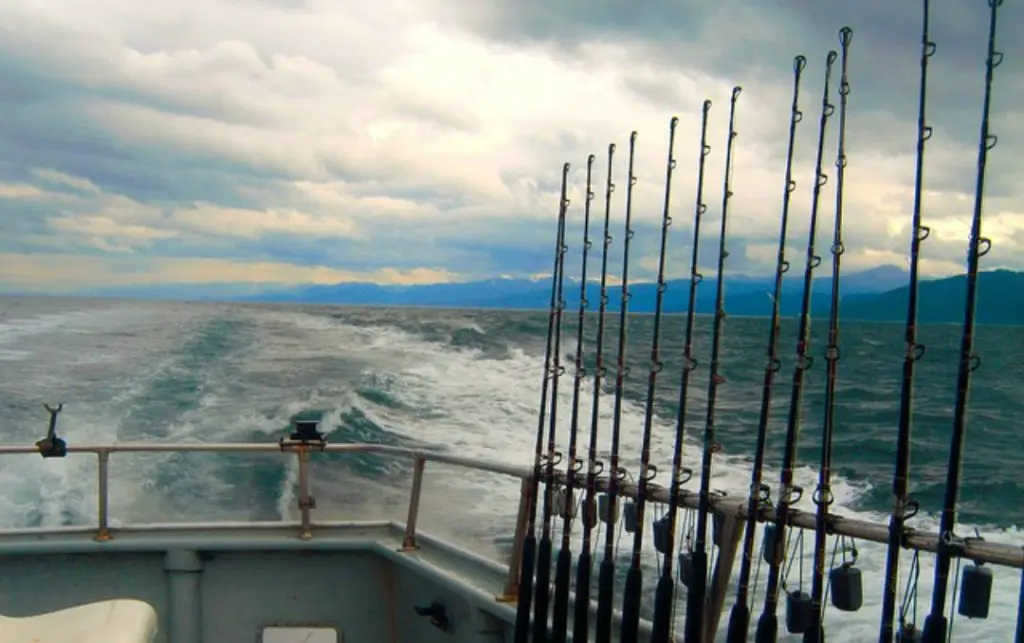 4. Exploring Tidepools
In this part of the world, the sea tides are extreme. Every 12 hours the sea will sweep in new creatures into the rocky holes along the coastline.
Exploring the pools and the sea life that is found inside is known as tidepooling. Look for starfish, octopus, hermit crabs, sea urchins, sea cucumbers, barnacles, and sea anemones that have been brought into the pools by the tides of the sea.
The best destinations for tidepooling are China Poot Bay, Bishop's Beach, or Jakolof Bay. The very best time to explore tidepools is on a minus tide but that can be difficult to schedule.
Tidepooling during low tide can be worthwhile too. Remember to be respectful of the living creatures and their environment by exploring gently and cautiously.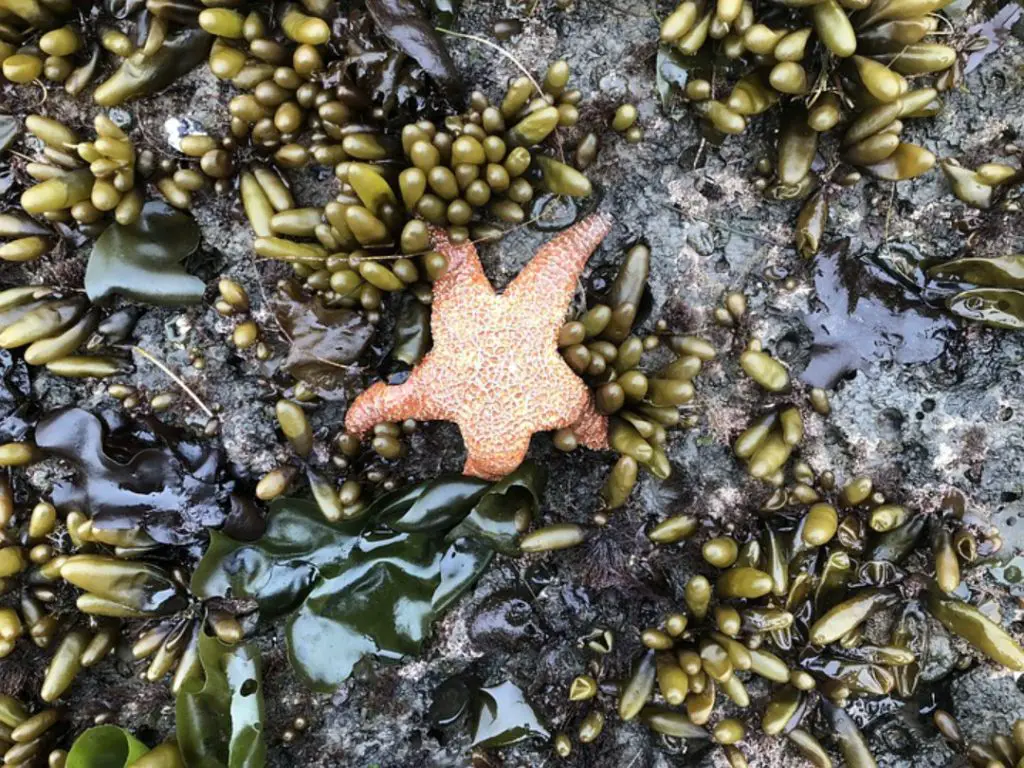 5. Taking a Hike or Riding a Bike
Homer has many marked hiking trails, but a favorite among visitors is the Homer Spit Trail. The flat, paved path runs the entire 4.5-mile length of the sandy, gravel strip that is referred to as Homer Spit. The first mile is excellent for birding.
One of the best destinations for hiking near Homer, Alaska is Kachemak Bay State Park where there are over 80 miles of walking trails. Access to the park is by airplane or boat because there are no roads to the park. Air charters, boat rentals, and water taxi services are all available in Homer.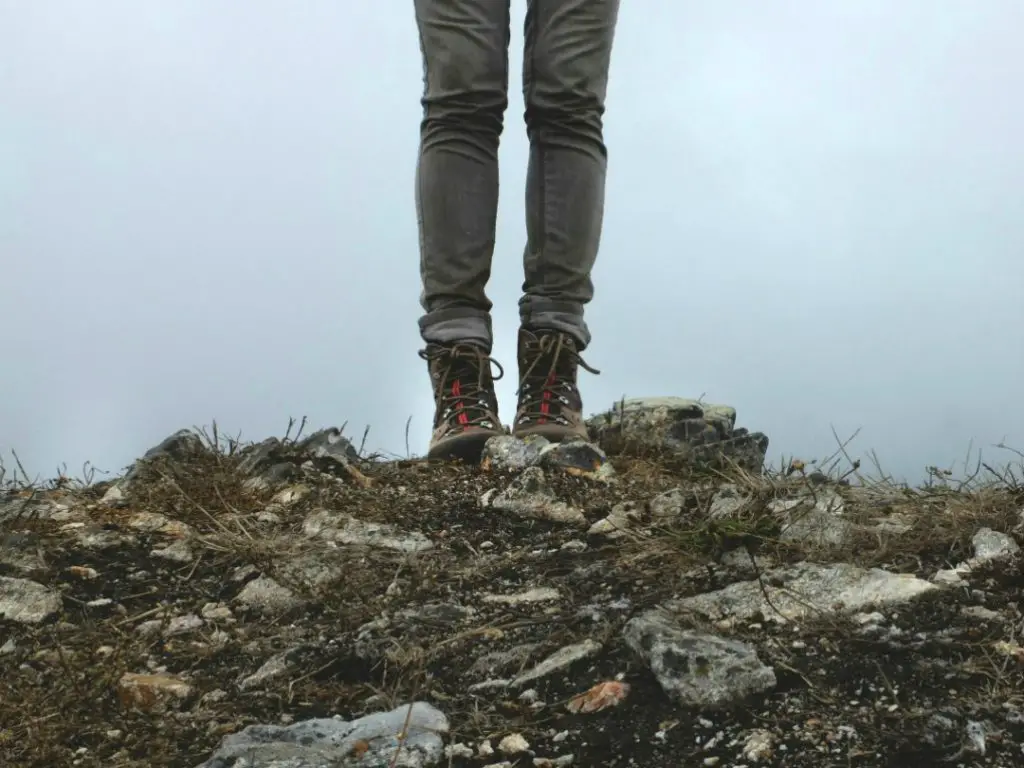 Cyclists can rent bikes in Homer or on the Spit. The best biking routes are all located across the bay on wilderness trails. Take a water taxi from Homer Spit across the bay to the Jakolof Bay dock.
From there, you can bike from the dock upward to the base of Red Mountain and back. It will take about three hours. Be sure to ask the local bike outfitters about the current trail conditions and other recommended bike routes.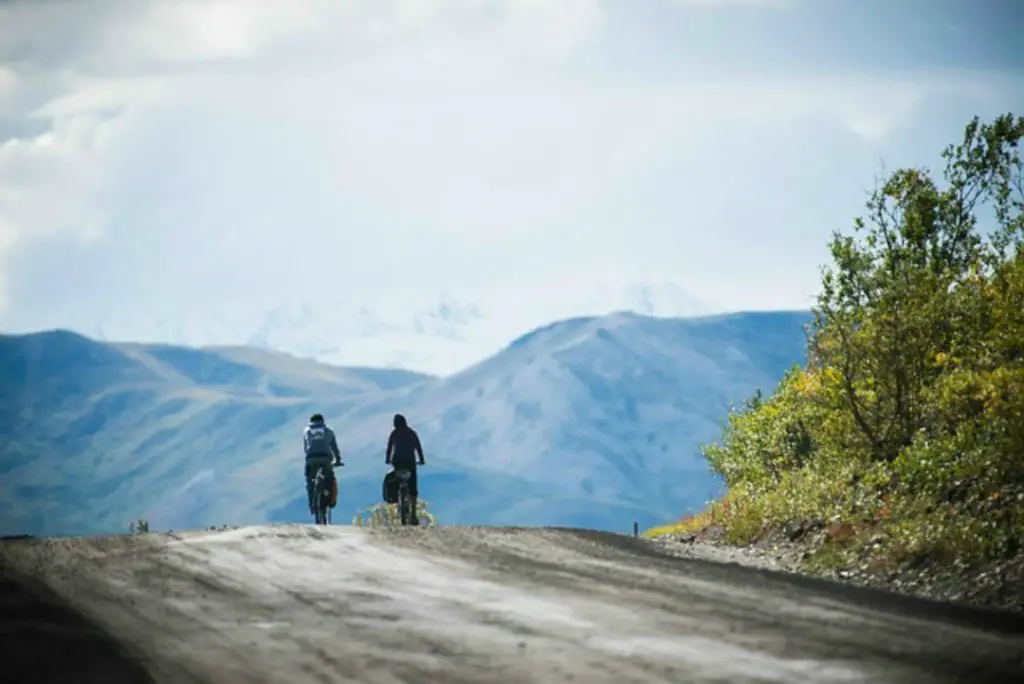 Best Local Eats and Drinks in Homer Alaska
There are many wining and dining opportunities in Homer, Alaska, but there are a few noteworthy favorites. Located on the Homer Spit, the Salty Dawg Saloon is an Alaska institution. This iconic dive bar is popular with both tourists and locals and is a great gathering place for a drink. It also is open year-round.
Also located on the Homer Spit is the Little Mermaid Restaurant, known for having some of the most budget-savvy prices for dining in Alaska. Locals rave about their fresh seafood, homemade pizzas, and daily specials.
When the weather is poor, consider checking out Homer Brewing Company to enjoy some local pints. Wine lovers will want to head to Bear Creek Winery to check out the fruity Alaskan varietals. They offer a $5 wine tasting which includes 8 samples.
Another option is to try some local delicacies at the Homer Farmer's Market where you can shop for local goods and crafts and buy fresh produce and seafood. The halibut tacos at Alibi Café are a must! The Homer Farmer's Market runs every Wednesday from 2 p.m. to 5 p.m. and Saturday from 10 a.m. to 3 p.m. seasonally.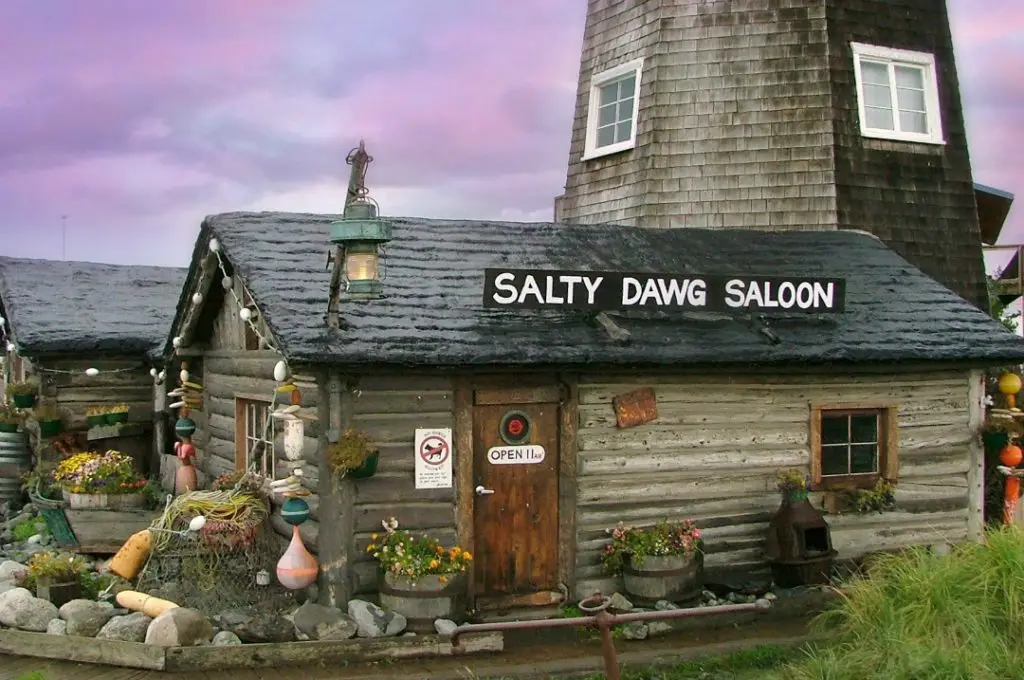 Homer's Top Wildlife Watching Experiences
One of the main reasons why tourists visit Alaska is to experience the exhilarating combination of wildlife and wilderness. Most visitors organize day trips with local tour operators. It's a great way to link up with those who know the region best.
Depending on what type of wildlife fuels your passion, there is a tour available for you. The following are Homer's most popular wildlife watching experiences:
Seeing Alaska's "Big Five"
Whale watching
Birding
Remember most tours use charter boats and bush planes to get out into the Alaskan wilderness. There are also ATV tours available which offer a good chance to see bears during salmon runs.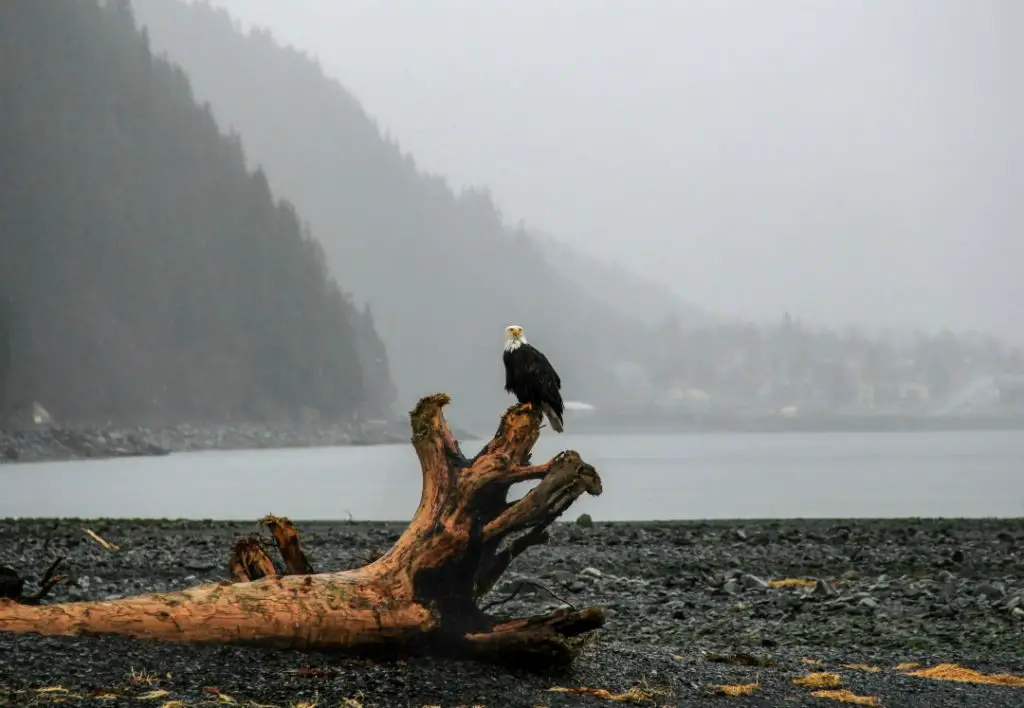 Tour the Quirky, Touristy Homer Spit
The Homer Spit has a long history as the town's outpost. If you remember its past, it will be easier to look past all of its touristy quirkiness. This is where you'll find many popular restaurants (the Salty Dawg Saloon is located here), souvenir stores, coffee shops, ice cream parlors, and beaches.
Be sure to bring your camera when visiting Homer Spit and the harbor. Views can be spectacular, especially looking south toward Kachemak Bay and the scenic Kenai Mountains. Homer Spit also a convenient place to observe some wildlife such as sea otters, seals, eagles, and seabirds.
Many refer to Homer Spit as a "boat graveyard" because there are many abandoned boats in the harbor. However, this is the meeting point where many commercial and private boat charters are organized. Think of the Homer Spit as less of a destination and more of the place to start another adventure.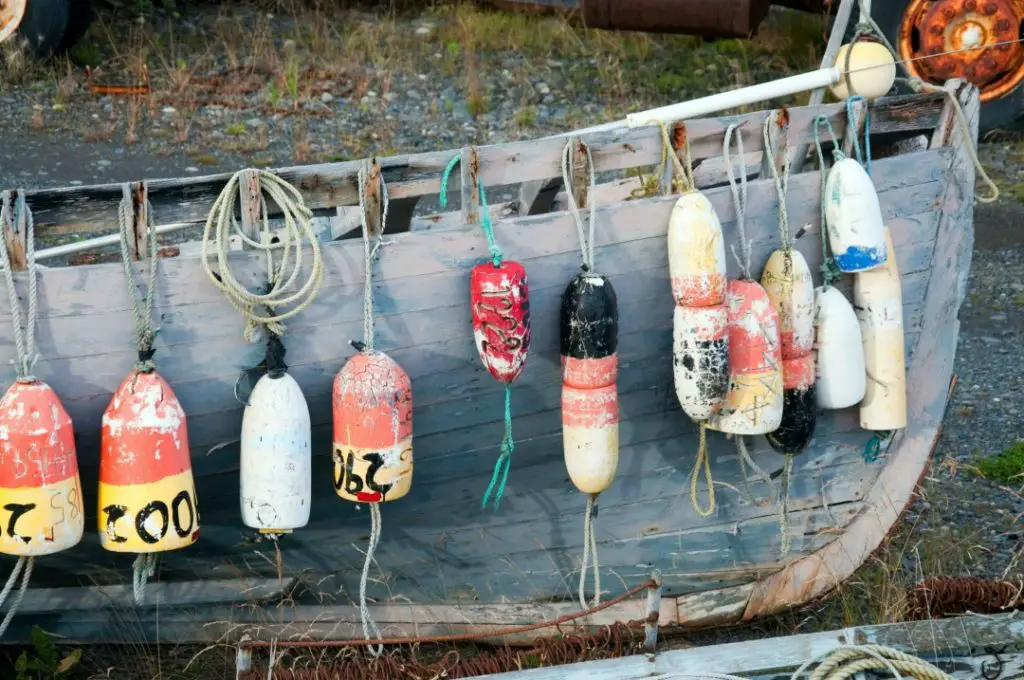 Homer's Local Celebrity | The  F/V Time Bandit from The Deadliest Catch
When in port, the F/V Time Bandit is docked on the north side of Homer's Harbor. ​The Time Bandit is one of the boats featured on the Discovery Channel series The Deadliest Catch and has become somewhat of a local celebrity. It is a commercial crab fishing vessel co-captained by brothers Andy and Johnathan Hillstrand.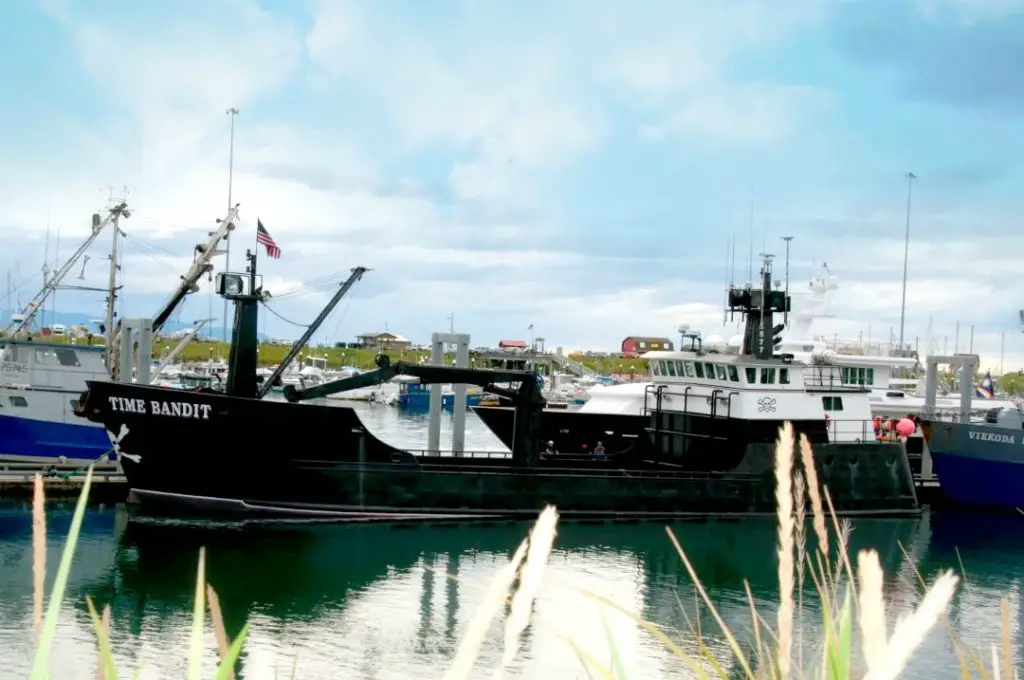 4 Best Scenic Drives Around Homer Alaska
One of the best ways to take in all of the dramatic scenery around Homer, Alaska is through a scenic drive. This region boasts many great options, including:
1. Homer Spit Drive
This drive features the longest road into ocean waters in the world. Once you've reached the marked end at the tip of the Homer Spit, you have officially reached the true end of the road on Alaska's Highway 1. The drive takes about 15 to 20 minutes.
2. Sterling Highway
A portion of the Sterling Highway has been allocated as a Scenic Byway. On the way to the Kenai Peninsula, you can see postcard-perfect scenery—snow-capped mountains, ocean, forests, massive volcanos, rustic cabins, and wildlife. Make sure to stop to view the old Russian church in Ninilchik and the Baycrest Overlook to see a panoramic view of the glaciers, Homer Spit, and Kachemak Bay.
3. North Fork Loop
The North Fork Loop offers 14-miles of paved, back hills driving out of Anchor Point toward Homer. The road is paved up until Nikolaevsk village and offers views of the peninsula and Alaskan countryside.
4. East End Road
This drive takes you through farms, meadows, forests,  neighborhoods, and local communities. It offers stunning views of the Kachemak Bay mountains and glaciers. The route ends at the head of Kachemak Bay in the Russian village of Kachemak Selo. Be advised not to drive down the last section due to the steepness and unsafe road conditions. This is a popular drive to see moose grazing in the fields and sandhill cranes.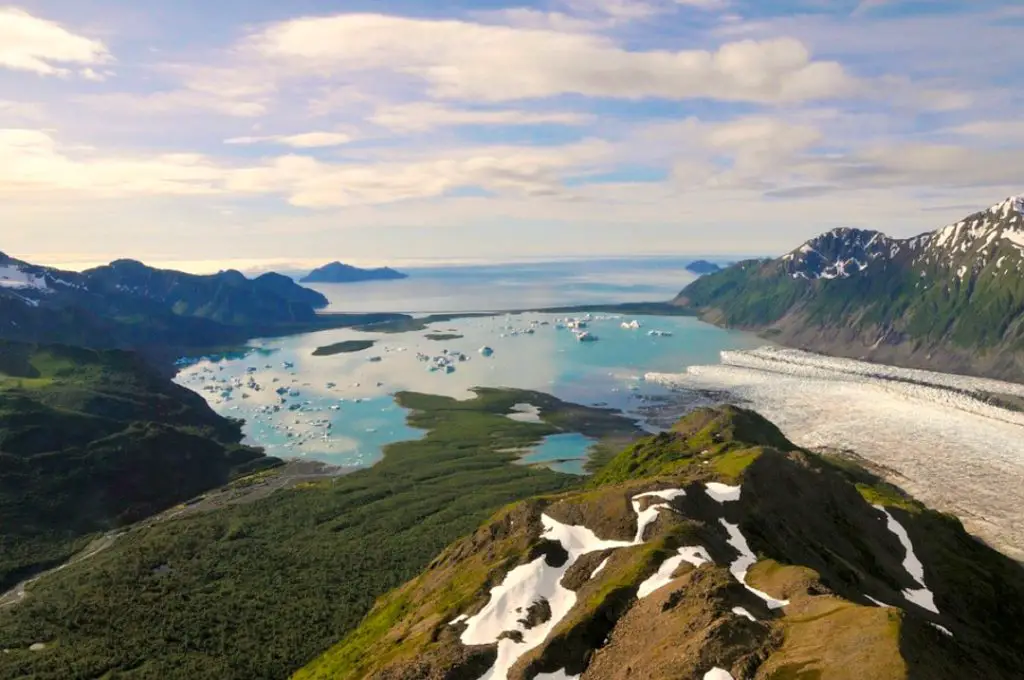 What Is Homer, Alaska Famous For?
Homer has many claims to fame. It is known as the Eco and Adventure capital of Alaska and the gateway to some of the bear watching in the state. In 2018, Homer earned the nickname, "The City of Peonies" due to its abundance of peony farms. Also, when not out on the Bering Sea crabbing, The Time Bandit from the Discovery Channel series The Deadliest Catch is docked here on the north side of Homer's harbor.
Homer has so much to offer for anyone seeking Alaska-sized memories on a trip through America's last frontier. Have you visited Homer, Alaska? Please leave your tips or feedback in the comments section.