These seven best bachelor party destinations all have one thing in common—they are tons of fun. So round up your best buddies and select one of these amazing destinations because this celebration is about to go down in history as one of the most epic bachelor parties ever!
Whether you're looking to hop on a flight or take a road trip there's something on this list for all types of guys. We're talking whiskey, horseback riding, golfing, and mountain biking—just to name a few activities to accent the trip. So, no matter what your thing is, this shindig is going to rock for you and your favorite dudes, for sure.
From hanging (literally) on a cliff to drooling over stunning cars on the California coast, here are the seven best bachelor party destinations on a budget that will send you and your boys packing.
💰 Budget Tip
: Are you thinking about heading to Las Vegas for your bachelor party? If so, be sure to check out the top Las Vegas package deals on
Vegas.com
—the #1 wholesaler for vacation packages, tours, attractions,
bachelor parties
, and show tickets.
Select one of these destinations now to start planning your bachelor party—it's going to be legen…wait for it…dary. Legendary!
1. Be a Beach Bum in La Jolla
San Diego, California is internationally recognized for its gorgeous views, mouthwatering restaurants, acclaimed golf courses, and, of course, its beautiful beaches. One of the best places to enjoy San Diego is in the oceanfront neighborhood of La Jolla—a seven-mile stretch along the coast with countless outdoor adventures, and one of the few places in the US where visitors can swim with sea lions.
Check Out These Group Tours in La Jolla
Many people assume that visiting California is too expensive of a destination for a bachelor party. However, a trip to La Jolla is not only for the wealthy. After all, it will cost you nothing to go swimming, walk the boardwalk, go to the beach, and view wildlife. Also, in regard to bars and clubs, there are options for just about every budget, making La Jolla one of the best bachelor party destinations in America.
How to Let Everyone Know You're Celebrating? > Neon Fedora Party Hats With Party Sunglasses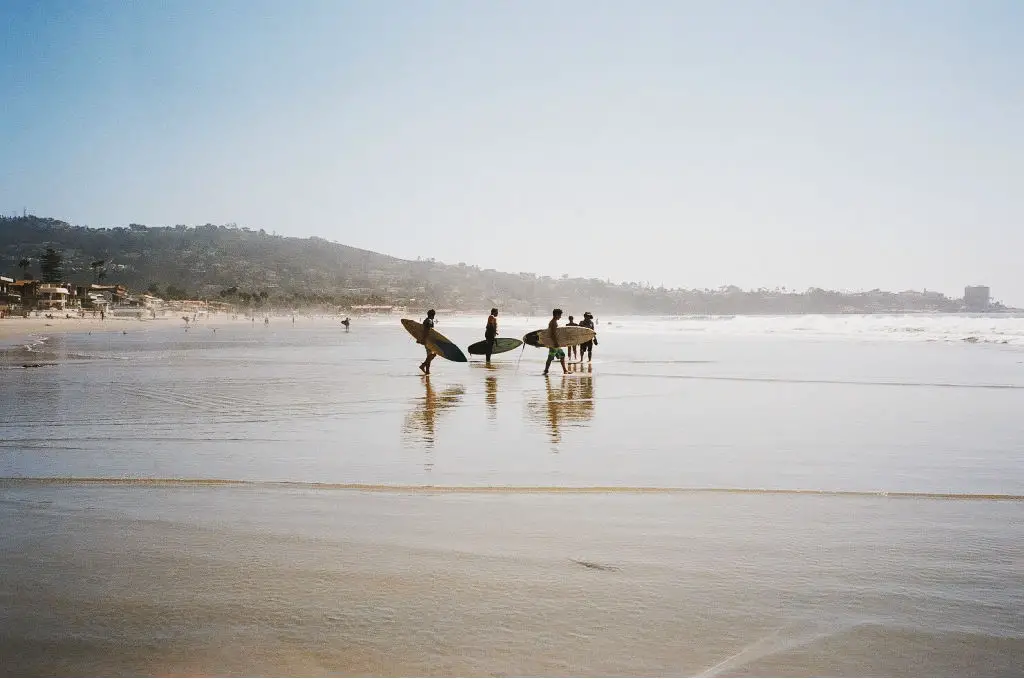 Some of the best activities to include in your bachelor party include surfing, kayaking, snorkeling, and swimming with marine life. It's about being outside and having fun in the sun—therefore, select one or more of the activities below to make it one heck of a festive occasion.
Tip: Have fun with the bachelor and get a hat and veil, a very masculine sash, and bachelor party decorations that all have the "Same Vagina Forever" theme!
Surf's Up Dude!
Surfing is a great bachelor party activity and it doesn't even matter if you never get up on the board. The 1.5-Hour Surfing Lesson is ideal for beginner and intermediate surfers.
It takes place at La Jolla Shores, one of the most popular beaches in San Diego because of its consistent waves, long sandy beach, and gorgeous views. Furthermore, getting some much-needed wave therapy is an awesome way to relax before the big day.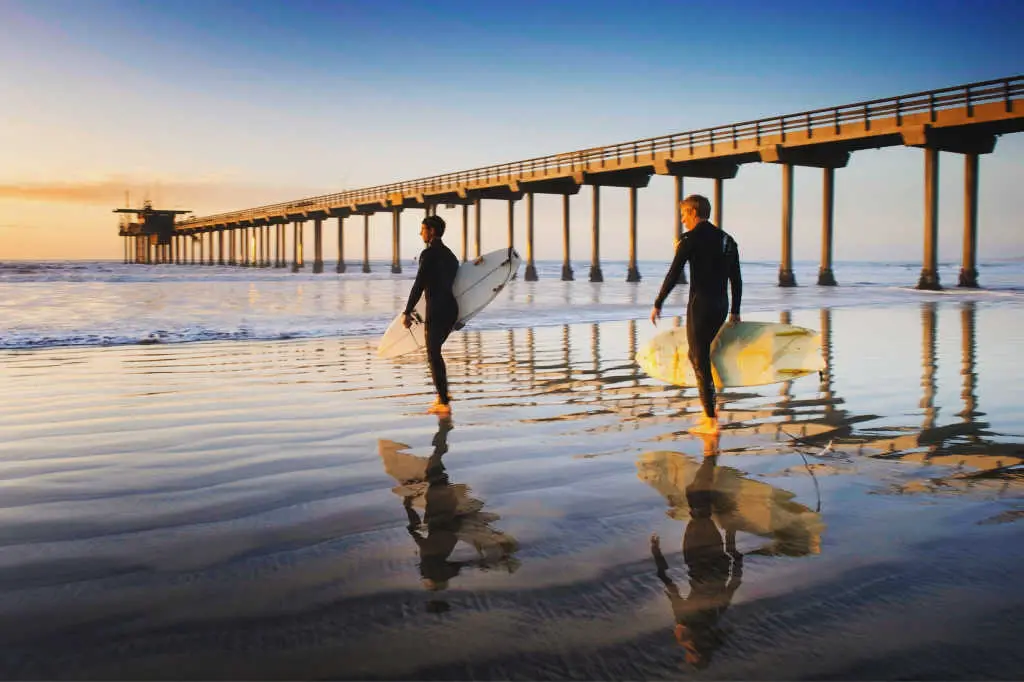 Go Skydiving – But Don't Tell Your Fiancé
Okay, you can tell your fiancé—afterward!
No thrill on earth compares to skydiving. After all, you're jumping out of a plane at 10,000 feet. With the blue skies, mountain, and ocean views, this is the most glorious selfie you're ever going to take.
Check out Skydive San Diego if you're serious about checking this off your bucket list or if you'd just like to torture your groomsmen. However, a great alternative is the San Diego Indoor Skydiving Experience with 2 Flights.
Play This at the Beginning or End of the Night: Bachelor Blast Off or These Cards Will Get You Drunk
We're On a Mission From God
Mission Trails Golf Course is no Torrey Pines, however, it's also not the worst golf course in the world. If your crew is looking to do a bit of golf while visiting San Diego then Mission Trails is your best option. Moreover, it's a public course making rental clubs, pull carts, and golf carts available at a reasonable price.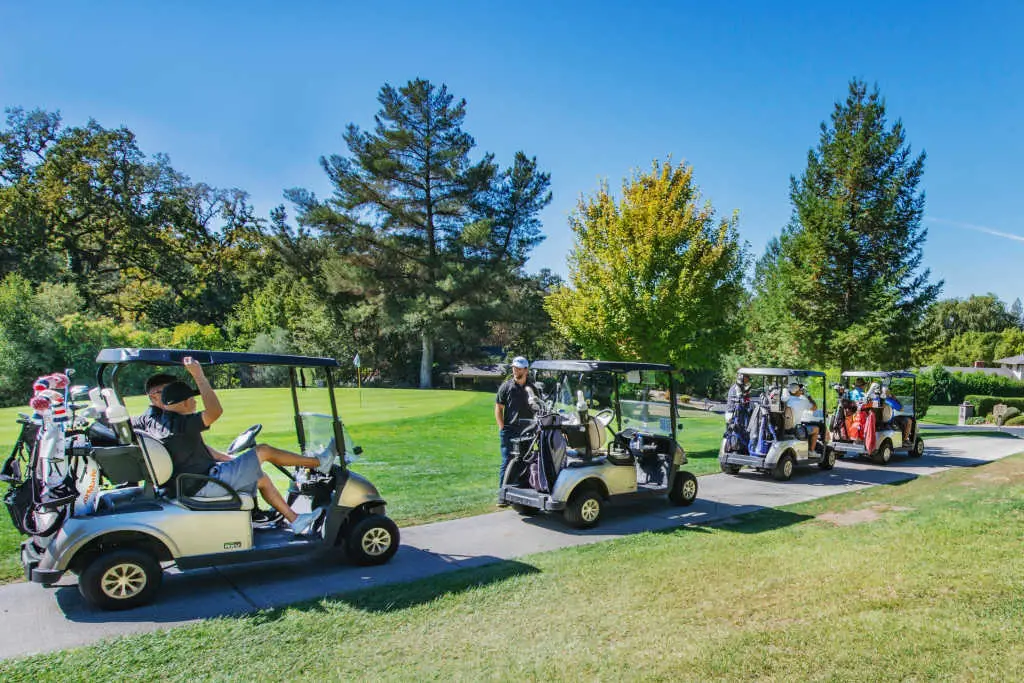 Finally, there's the option to golf nine or 18 holes. Reserve your tee time—we have a feeling there's going to be a lot of competition.
Other Fun Activities
Nightlife
After a day of fun in the sun, kick off the evening by visiting Half Door Brewing Company for mouthwatering food, specialized cocktails, and of course, craft beer. Reserve a table on the outdoor patio to take in the extraordinary views.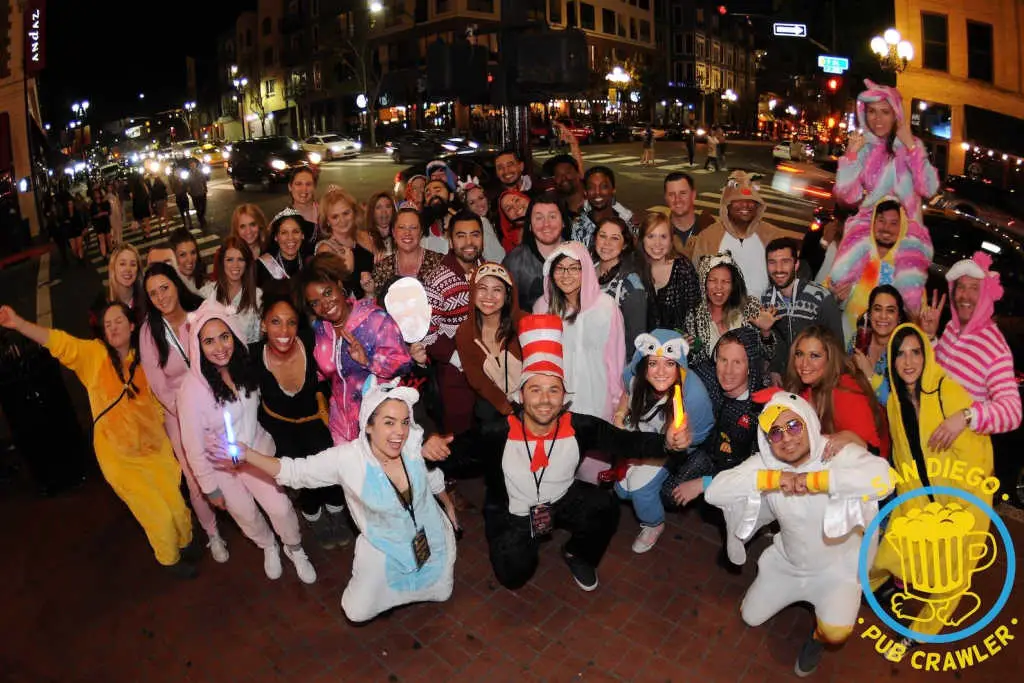 Continue your big night out at The Comedy Store, where you and your buddies are sure to enjoy a belly full of laughs. View the calendar of events to see if a world-famous comedian will be performing during your visit.
Make sure your boys force you to sit in the front row. Odds are, your group will be asked to participate or heckled. Either way, it's a blast.
💡 Fun Activity Idea > San Diego Club Crawl – Nightlife Party Tour
After the comedy show, you can finish the night at Moonshine Flats, an 18,0000 square-foot two-level in-your-face honky-tonk bar. Unlike most country bars, this one has a sexy edge to it and features live music, along with DJs spinning various genres. Moonshine Flats is a great place to dance, let loose, and party!
Other Options
Where to Stay
Find the best price for accommodation options in San Diego here!
Below are a few recommendations.
Budget: Rambler Motel (Basically on the beach with a pool and casino)
Mid-Range: King's Inn (1960s-themed with big pool) or Old Town Inn (good value)
Luxury: Pantai Inn (all suites boutique inn) or La Valencia Hotel (Mediterranean vibes)
💰 Budget Tip
:
Check out WayAway
—a new flight aggregator platform that provides travelers with the best rates on airline tickets. Users can also purchase the WayAway Plus membership plan, which
gives cashback
on flights, accommodation, car rentals, tours, and more. We saved a ton of money using WayAway!
2. Play Man Vs. Wild in Montana
Montana is one of the best bachelor party destinations for outdoor thrills in America's Big Sky Country. In fact, hiking, adventure sports, and rafting are all easily accessible with the state's abundance of state and national parks.
Of course, travelers from around the globe also come to Montana for the ultimate fly-fishing trip on the Yellowstone River. Truly, it's a great destination for everyone to experience the IRL version of Man vs. Wild.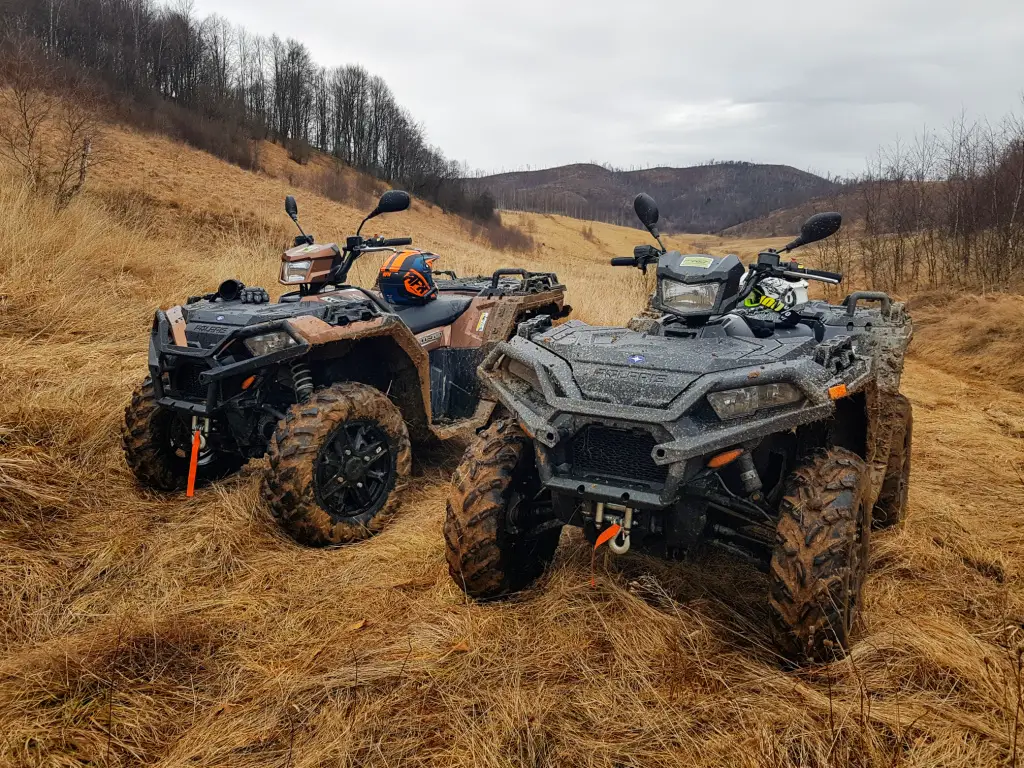 As a tourist hotspot, Montana is home to many outfitters available to organize various adventure trips and tours. Imagine venturing off on a two-hour rafting trip on the Yellowstone River or ziplining across the Gallatin River.
Get the Bachelor a Special Glass: American Flag Pint Glass .50 Caliber, Naked Women Cocktail Glass, or a Viking Drinking Horn Mug
Billings is the gateway to The Rimrocks and Pictograph Cave State Park. Alternatively, Gardiner is only about 15 minutes from the North Entrance of Yellowstone National Park.
Montana Tour Option and Excursion Idea
Nightlife
After running wild, let loose on the Billings Brew Trail, Montana's only walkable beer crawl. Located in the historic downtown, the 1.5-mile route offers six breweries, two distilleries, and a cider mill.
An additional four breweries are situated about 10 minutes away from the trail by car. Take note, Montana Brewing Company, Uberbrew, and Canyon Creek Brewing all come highly recommended by locals. Alternatively, winos can head to Yellowstone Cellars and Winery.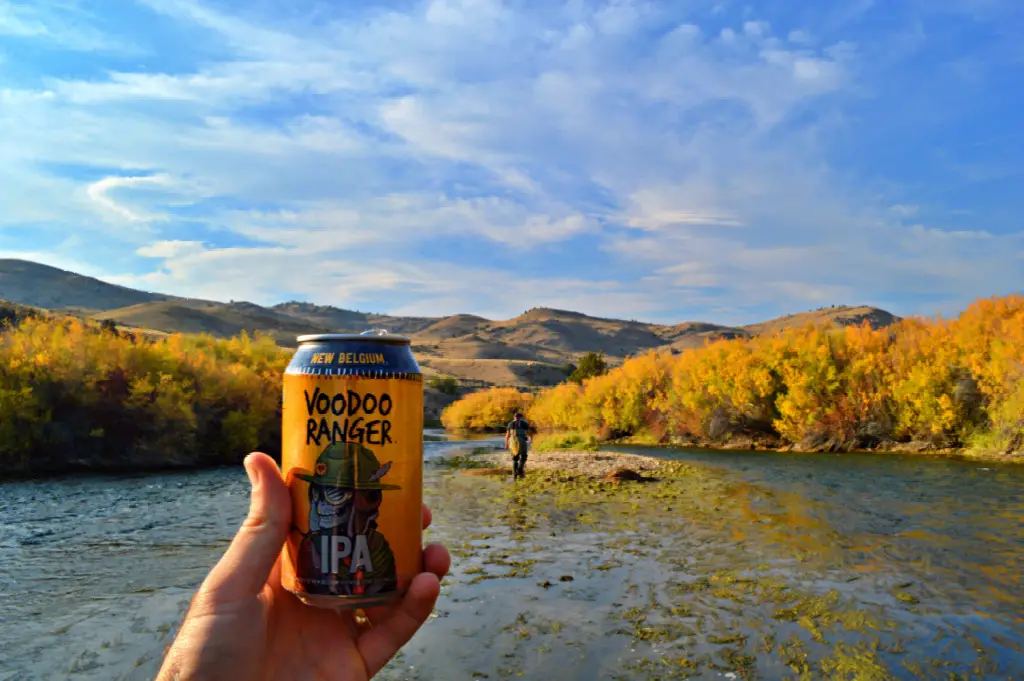 If you're worried about drinking and driving, Billings Limo offers a fleet of stretch limos, party buses, and passenger vans. Although a splurge, hiring a driver allows everyone to party safely and no one has to tap out of the party early to be the DD.
Make Sure Your Mates Don't Go Hungry: Bring a Small, Medium, or Large Charcuterie Board Gift Basket.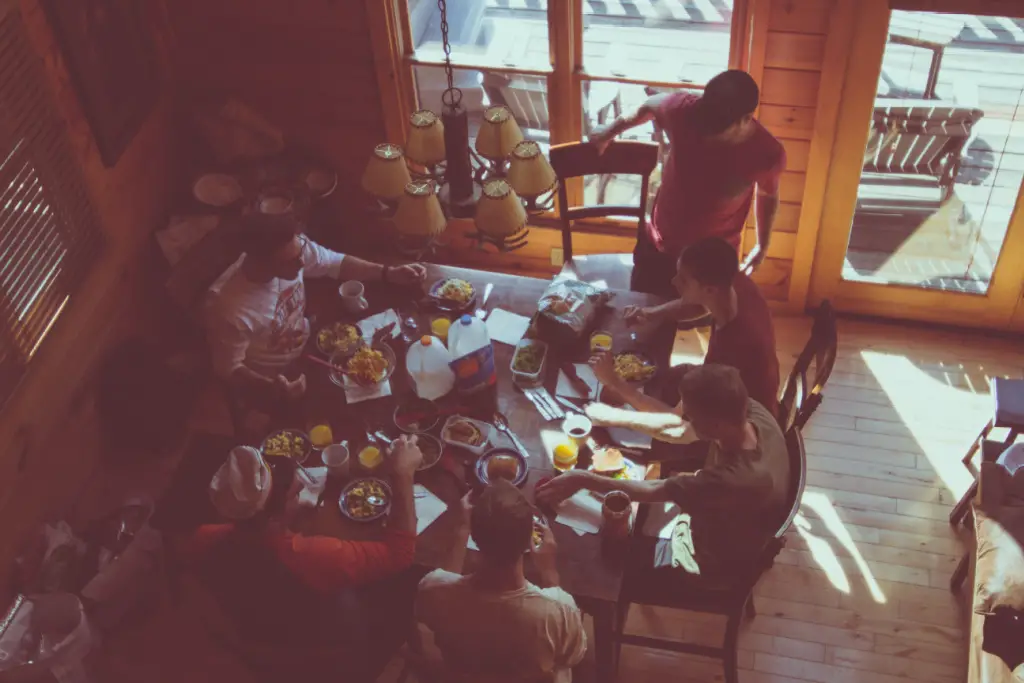 Where to Stay
Check out suitable accommodation facilities in Montana.
Below are a few recommendations.
Budget: Yellowstone Riverside Cottages in Gardiner (offers 5 cottages, 7 suites, and 4 studios which is great for groups)
Mid-Range: Boothill Inn & Suites (indoor pool, two hot tubs, rental bikes, outside patio, fitness center)
Luxury: The Northern Hotel (on the Billings Brew Trail located in downtown Billings)
3. Have a Tee-rific Time at Haig Point
Sophisticated gentlemen and golf lovers will find a bachelor party paradise on Daufuskie Island in South Carolina. This southern retreat is all about reserving your next tee time, making it one of the best bachelor party destinations in the US.
Need Perky Tees?: Sexy Six-Pack of High-Quality BLONDE BOMBSHELL Golf Tees
Haig Point's 29 championship holes are all unique and are located on a small island in a private community positioned between South Carolina's far busier Hilton Head and Georgia's Tybee Island. Haig Point is a private club, however, they do allow a limited number of daily guests.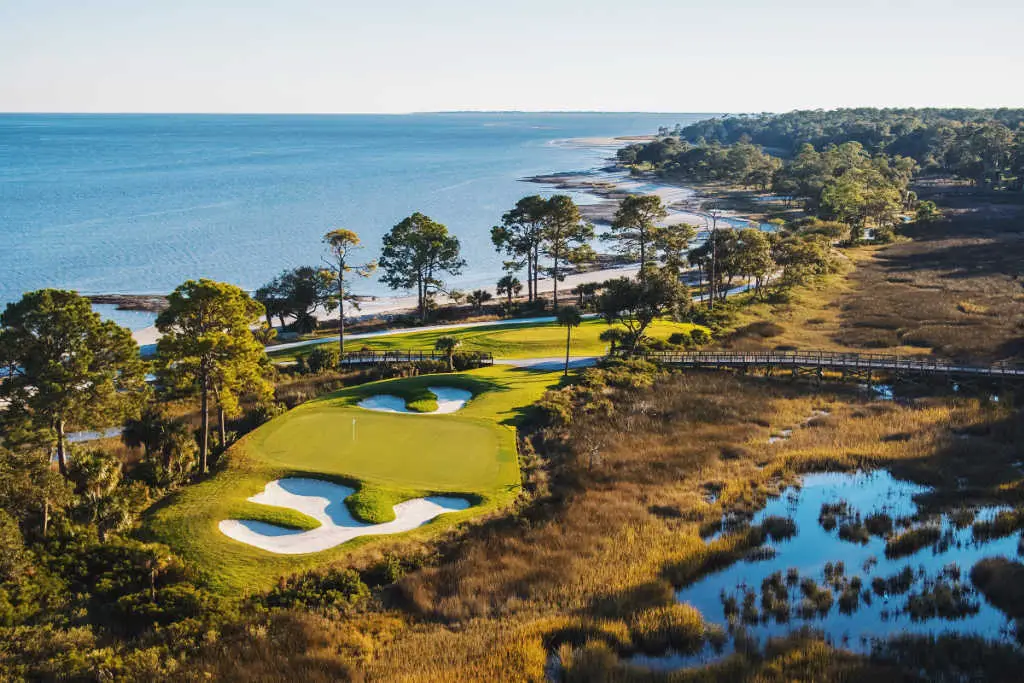 Golf enthusiasts flock to Haig Point to golf on the one-of-a-kind 20-hole Rees Jones championship course. Also, with gorgeous ocean vistas, and amazing marine life the atmosphere here is epic. Lastly, your best buds will appreciate the car-free island experience—there's no need to worry about drinking and driving.
Make the Bachelor Play Golf in This > "It's My Bachelor Party!" Unicorn T-Shirt
Other Attractions
When you're ready to take a break from the greens there are a ton of fun attractions nearby. Keep the bachelor party vibing with an America's Cup Yacht Afternoon Sail. Afterward, hit up the Daufuskie Island Rum Company to sample the local Mocha Kona rum.
Also, Daufuskie is listed on the National Register of Historic Places. Local guides can take your group on a private tour of the island, through a back-in-time experience Much of it will entail Gullah culture and Civil War history as they are abundant on the island.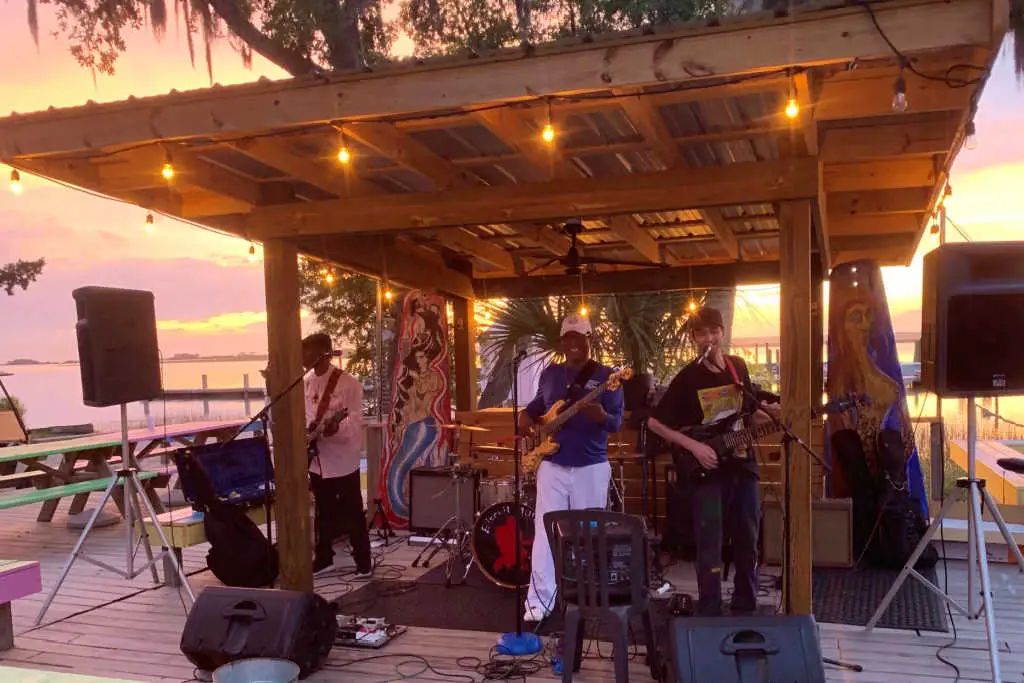 Nightlife
A trip to Daufuskie Island is all about golf and relaxation. Therefore, the nightlife is a bit weak, which may be a good thing if you're looking to bond with your bros.
In other words, grab some beers and grill up some steaks on the outdoor grill at the Waterfront Tiny House. Conversely, if you're looking to eat out head to the Old Daufuskie Crab Company Restaurant, which has some chill Key West vibes.
Where to Stay
Haig Point may be able to hook your group up with a 'Stay & Play' package which includes room, golf, cart, all club amenities, and island ferries. If you'd like to save a bit of money or you're looking for a fun experience, reserve the Waterfront Tiny House with Private Dock and Golf Cart, which sleeps four.
4. Fly-Fish, Downhill MTB, and Ride the Rockies
Numerous ski villages in Colorado can be visited at any time of year. However, outdoor enthusiasts may find Snowmass Village, near Aspen, to be one of the best-kept secrets for Rocky Mountain adventure during the summer and fall. As a result, Snowmass is easily one of the best bachelor party destinations in the US for guys looking for some outdoor excitement.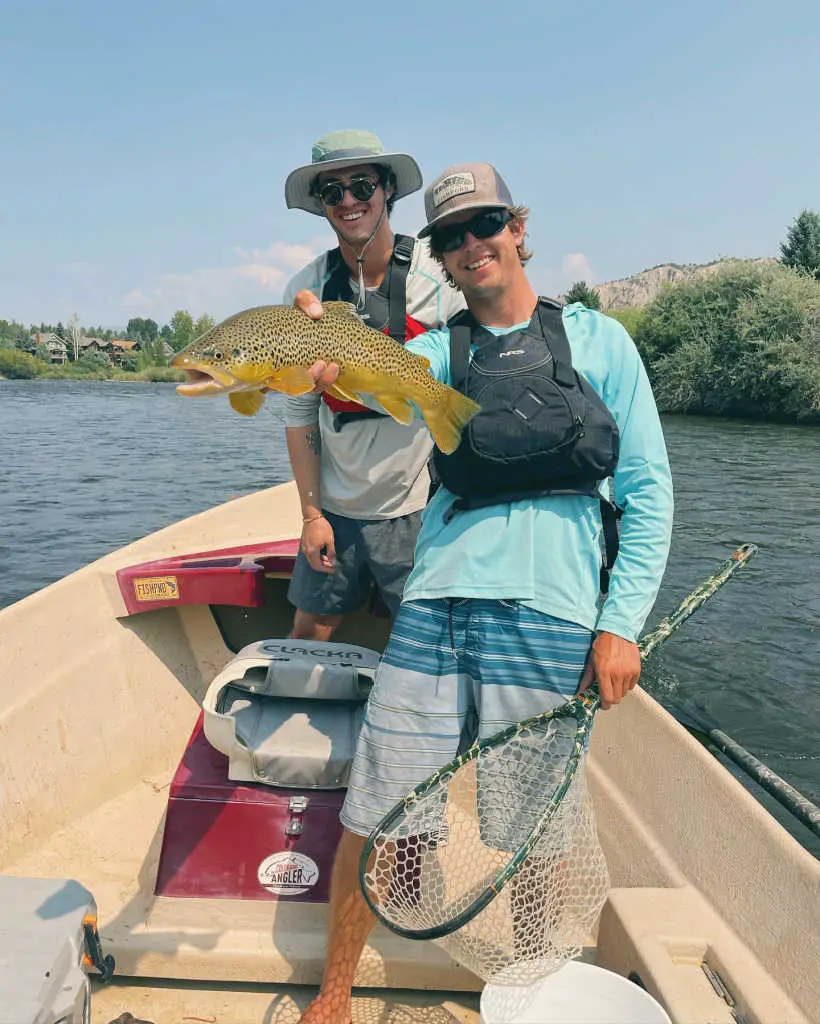 Summon up the fellas to rendezvous at Roaring Fork and Fryingpan rivers because it's time to take a fly-fishing trip. Both of these rivers have been designated as "Gold Medal Waters," meaning these rivers produce the best opportunity to catch amazing trout. Book your guided fishing trip with Gone Fishing Colorado.
Ride the Rockies
Snowmass Bike Park features 25 miles of gravity trails, and the best part is that they're built for all abilities. No matter how novice, every member of your bachelor party will enjoy riding the Rockies as trails are rated from green to blue to black.
Also, if one of the fellas is a bit nervous, there's no need to be—there are areas of the park to practice and lessons are available.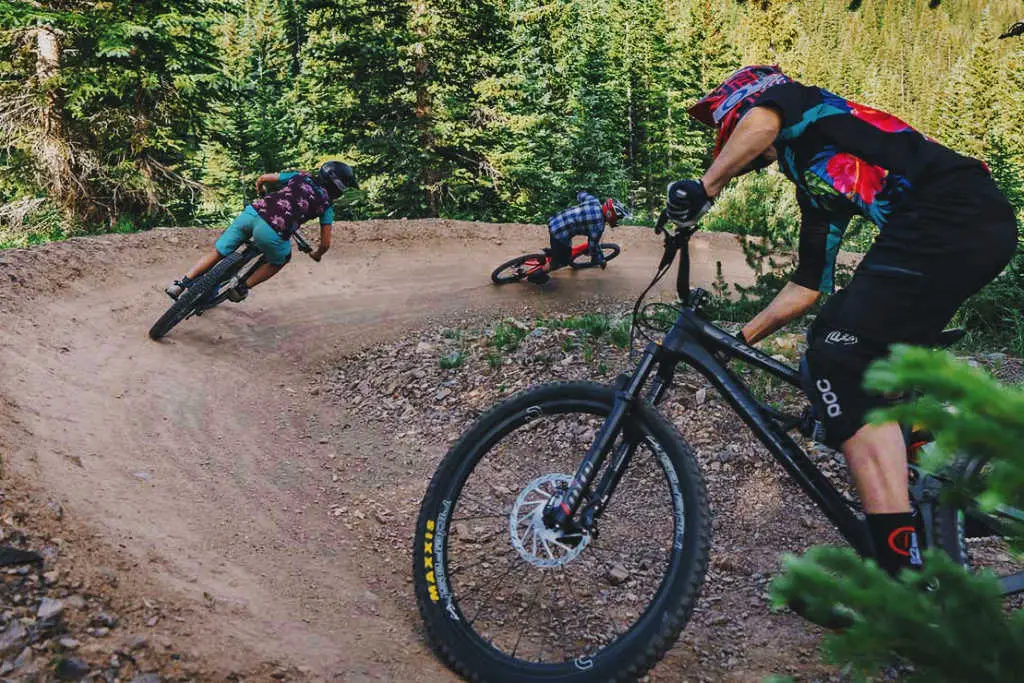 If your group is looking for a thrill, head over to the Lost Forest adventure park. In brief, it includes zip lines, an alpine coaster, a treeline trial challenge course, a climbing wall, and various sections to practice fishing, play disc golf, and paintball.
Cool Idea ⇒: Glowing Party Cups
Another fun activity includes visiting Aspen Shooting where your group can shoot moving clay targets target practice with rifles, pistols, and shotguns. Furthermore, Aspen Shooting can help plan a custom outdoor excursion based on the interests of your bachelor party.
Nightlife
After a crazy adventurous day, recharge your batteries at Venga Venga Cantina & Tequila Bar. Thereafter, pregame at Zane's Tavern, before proceeding to Escobar nightclub in Aspen to celebrate. Escobar's is a small and intimate club so it's a good idea to reserve a table ahead of time.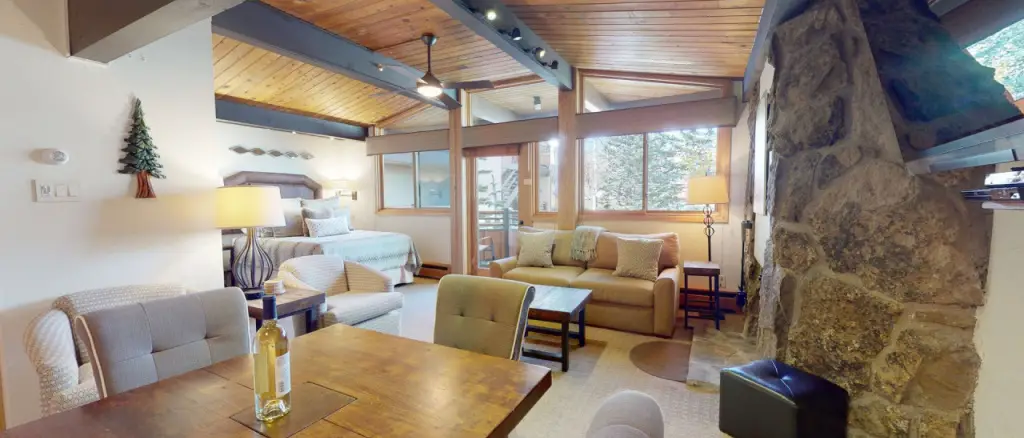 Where to Stay
Laurelwood Studios features suites with private balconies or patios, barbeque grills, wood-burning fireplaces, and full kitchens. Also, they comfortably accommodate up to four people and guests can enjoy the two-tier outdoor hot tubs. Simply put, this place provides a ton of value. Or, find other apartments fitting your squad and budget.
5. Drink Whiskey and Ride Horses
If you're from the Midwest, heading to Lexington, Kentucky for your bachelor party may be a perfect option, especially if you like the idea of tasting tons of different whiskies and combining them with a bit of horseback riding.
Take a Cocktails Tasting Tour > Check Availability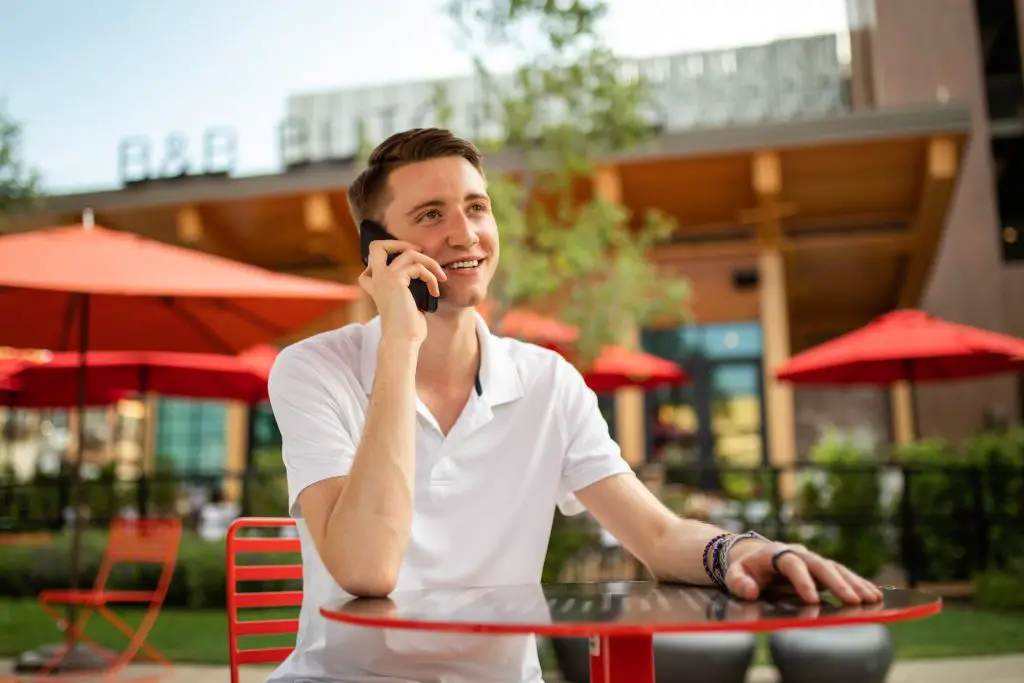 Whiskey and horses are two of America's favorite pastimes. And, while it may not be the greatest idea in the world to get on a 750-pound animal after downing a few shots, in Lexington—The Horse Capital of the World—it's just another day. The convenience of visiting this equestrian paradise is that it's less than 60 minutes from Bardstown, the Bourbon Capital of the World, making the journey, oh so sweet!
Horsing Around
Surrounded by stunning bluegrass hills, all-encompassing views of the racetrack, and historic charm, Keeneland is a hippodrome unlike any other. Check out their calendar of events to pair up your bachelor party with an amazing race or yearling auction. Don't worry about making a bid, just enjoy the high-energy experience on these sacred grounds.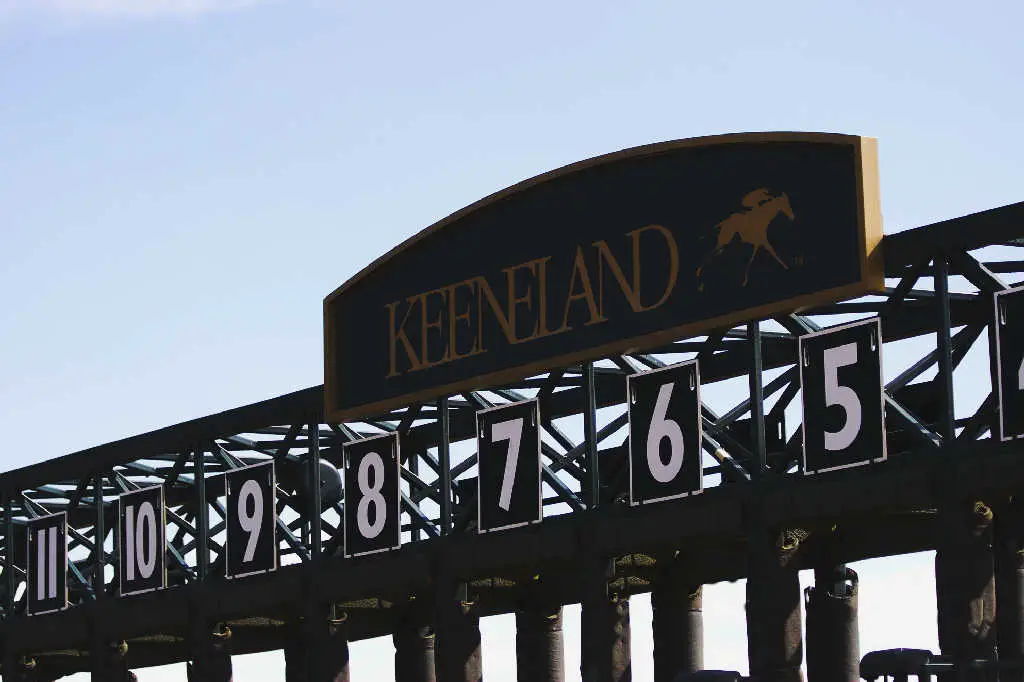 With over 400 working horse farms in the area, visiting one can be another fun option to include in your itinerary. The Thoroughbred Horse Farm Tour in Kentucky excursion combines the best of all worlds in an amusing three-hour outing.
In short, the tour includes a behind-the-scenes tour of Keeneland Race Track, a visit to a thoroughbred farm, famous movie locations, and more. Finally, add some horseback riding to the itinerary by visiting Double J Stables.
See the World Through Whiskey Glasses
Now, let's focus on the whiskey. Lexington is considered the birthplace of bourbon, America's only native spirit, so it's time to put the Coors Light aside and taste some of the world's best liquors along the Kentucky Bourbon Trail.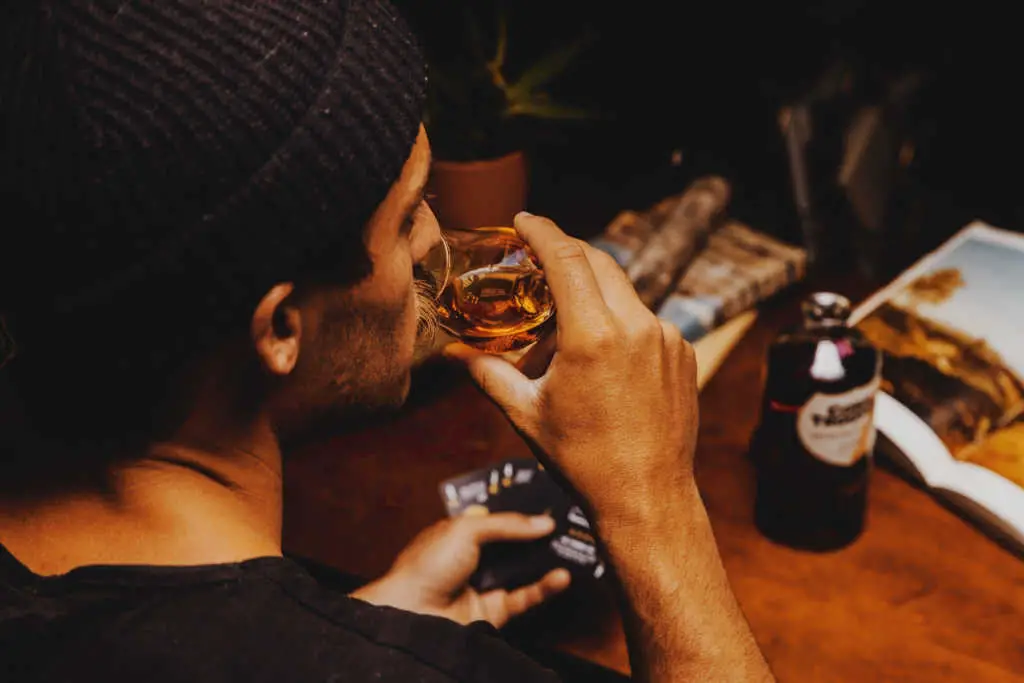 Some of the most historic, picturesque distilleries are located right in Lexington, a town famed for its calcium-rich, limestone-filtered waters which give the bourbon a flavor and purity unlike anywhere else on earth.
The water is so abundant in vitamins and minerals that it's also said to give local horses stronger bones. Also, the four closest distilleries to Lexington include Woodford Reserve, Four Roses, Buffalo Trace, and Wild Turkey.
Here's the Best T-shirt For the Groom > Buy Me A SHOT I'm Tying The KNOT
Other Activities
Kayaking and canoeing are two great water activities that will help round out your itinerary. Book a paddling trip with Canoe Kentucky. Also, thrill-seekers will enjoy blowing off some steam by going ziplining—soaring nearly 200 feet above the forest floor with Boone Creek Outdoors.
Nightlife
Start the night at the Chevy Chase Inn, the oldest bar in Lexington and quite possibly the diviest dive bar in the city. Afterward, head downtown to the Distillery District.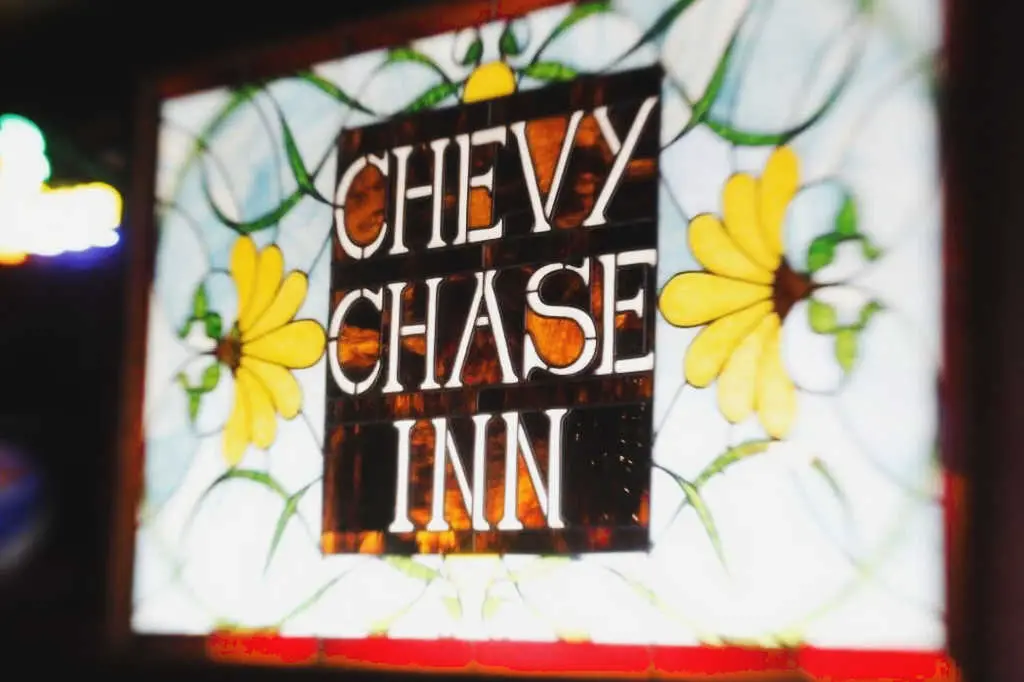 Start at The Burl Arcade and play a few rounds of games with the boys before heading over to either the Elkhorn Tavern or Ethereal Brewing to fuel up. Next, hit up The Burl, one of Lexington's newest entertainment destinations that holds nearly 300 people.
Other Options
Where to Stay
Budget: GuestHouse Inn & Suites Lexington (indoor pool)
Mid-Range: TownePlace Suites Lexington South (large suites)
Mid-Range +: Springhill Suites – Near the University of Kentucky (pullout cots allow six people per room)
Luxury: Hyatt Regency (perfect downtown location)
Also, you may be able to find a cheap apartment/house on VRBO. However, some will not host stag or hen parties so be sure to check the fine print before completing the reservation.
6. Climb New England's Windiest Hill
New Hampshire's Mount Washington State Park has a claim to fame—on April 12, 1934, its namesake peak measured a record-breaking wind speed of 231 mph. Thus, this notoriously windy summit has become known for some of the most erratic weather conditions you'll experience in the world.
To gain perspective, on average only ten blue sky days are recorded at the summit. However, if you're lucky, from the top you can see into four surrounding states, Canada, and the Atlantic Ocean.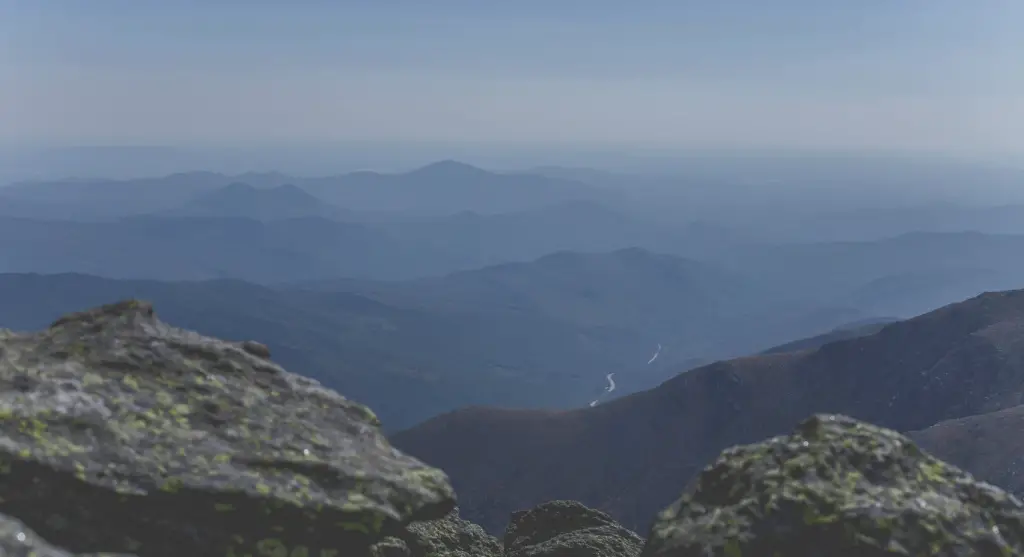 Autumn is the best time to visit when the scenery is colorful and awe-inspiring. Just remember, the challenging trek up to the summit is not for the faint-hearted.
At 6,148 feet, this is the second tallest peak on the east coast, beaten only by Clingman's Dome in the Smoky Mountains. Some hikers classify it as one of the most difficult day hikes on America's Eastern coast.
Thankfully, there are four ways to explore the mountain—hiking, driving, train, or a one-way private shuttle. That way, some in the group can hike while others can enjoy a more leisurely day. Everyone gets to choose their perfect adventure.
The Mount Washington Auto-Trail
Nominate your most fearless driver to take on the Mount Washington Auto-Trail. Opened in 1861, this is America's oldest man-made attraction. The route is a thrilling way to experience Mount Washington without completing the 4,280 feet elevation hike.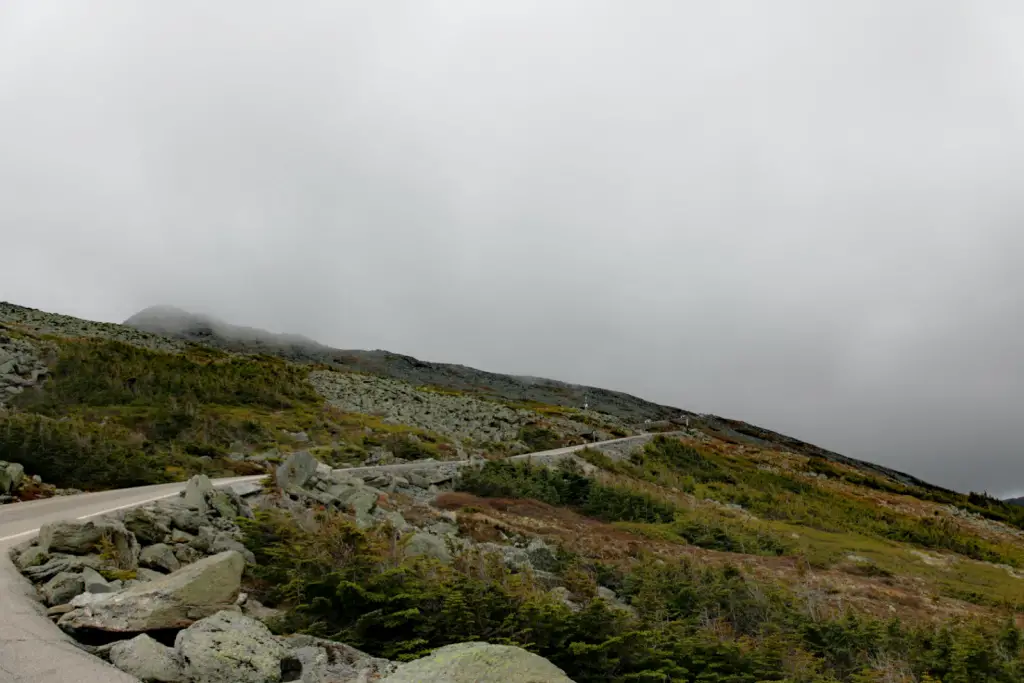 Make sure you have a trusted car with great brakes to tackle the 7.6-mile road with a 12 percent grade. There is an entrance fee but you'll receive a "This Car Climbed Mt. Washington" bumper sticker to verify that you drove one of the country's scariest roads.
The Cog Railway
Operating from April through November, the Cog Railway is a popular way to reach the Mount Washington summit. Built in 1869, it was the country's first mountain-climbing train ride. The round-trip route takes about three hours.
Things to Do
Other great things to do near Mount Washington State Park include biking on the easy and flat Presidential Rail Trail, renting snowmobiles, or exploring the wilderness by AATV
Additionally, the Great Glen Trails Outdoor Center is a one-stop shop to help plan your outdoor adventures. In summer, the center offers kayak tours and clinics, along with private bike paths and rentals. In winter, they help organize Nordic skiing, snowshoeing, snow tubing, fat biking, and snow coach tours.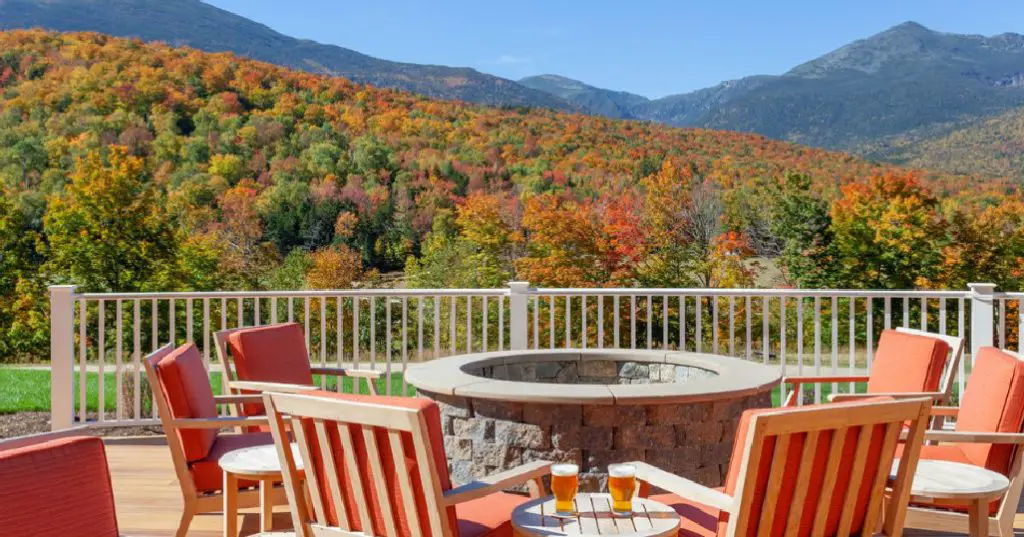 Where to Stay
Budget: Mt. Madison Inn & Suites (heated outdoor pool, hot tub, grill garden, close to hiking) or Top Notch Inn (affordable rates, heated pool, and hot tub, house, and cottage options that can sleep 10)
Mid-Range+: The Glen House (highly-ranked, on-site tavern, indoor pool)
Luxury: Eagle Mountain House and Golf Club  (seasonal outdoor pool, restaurant, bar and lounge, billiards, and game room, close to hiking and skiing)
7. Hang Glide and Climb in the Catskills
Ulster County is a short 2.5-hour drive north of New York City, in what feels like a whole other world. Being so close to Manhattan makes the Catskills one of the best bachelor party destinations in the northeastern US.
The County was named for the Irish province of Ulster and is the gateway to the Catskills—a magnificent, historic panorama of woody preserves, hiking trails, and immense adventures.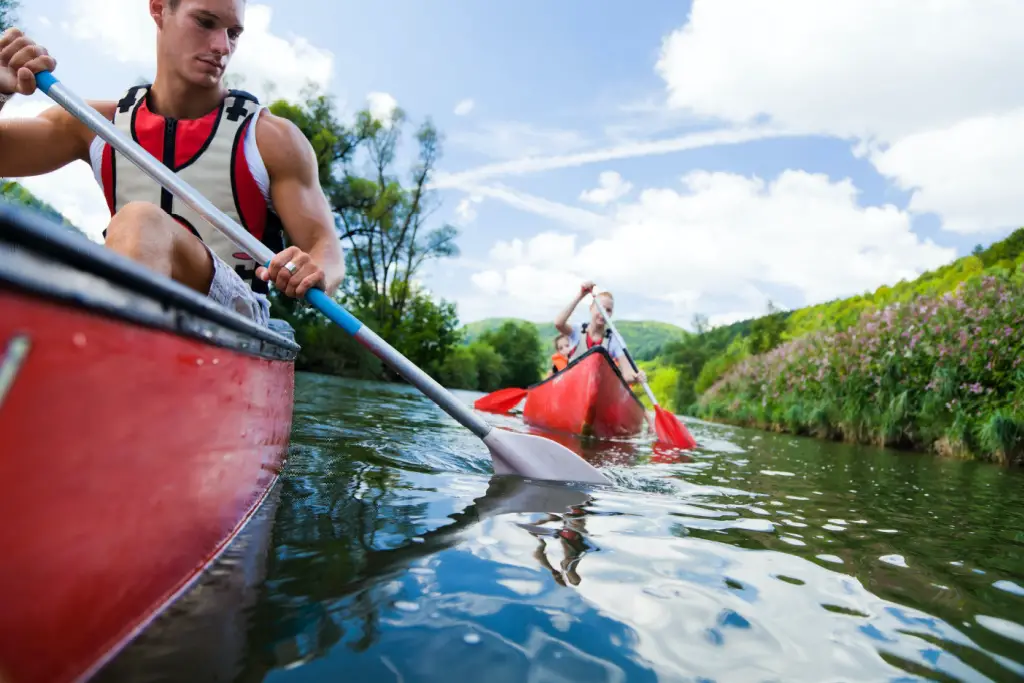 In terms of adrenaline-pumping fun, book a day of climbing with Alpine Endeavors, or go off-roading in a 4×4 in the backcountry with Northeast Off-Road Adventures.
It's Time to Reward Your Groomsmen > Get Them a Personalized Pocket Knife or Black Flask.
For the maximum high, go hang gliding with Mountain Wings Hang Gliding and check this adventure sport off your bucket list. Alternatively, release all of those pre-wedding jitters by going skydiving with Skydive the Ranch.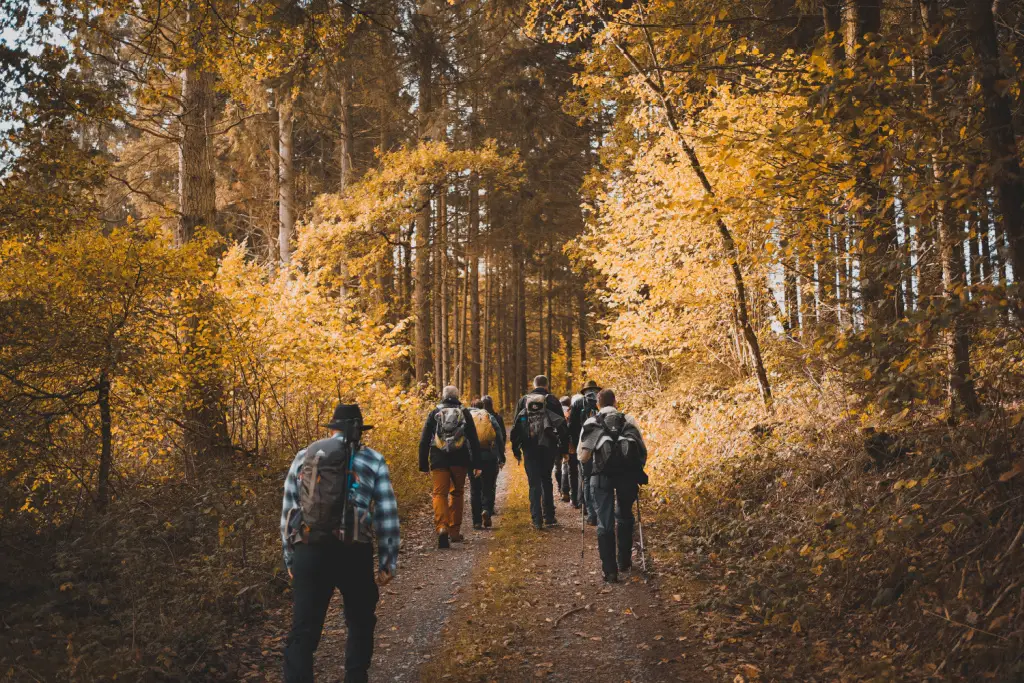 Accent Your Trip With This > Hudson River Sightseeing Cruise from Kingston
Nightlife
A great place to kick off the evening is Roscoe Beer Company where guests can dine casually and enjoy a beer garden. Also, occasionally, Roscoe holds live music events.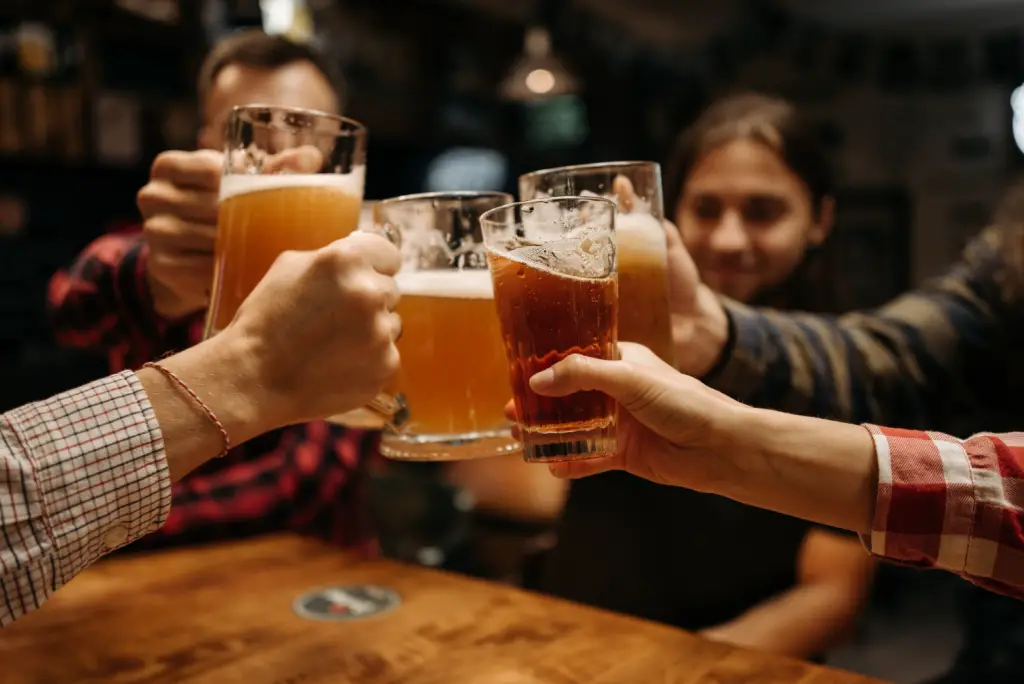 Partygoers looking for a more formal dining experience may be interested in Garavan's, a gastropub. Afterward, hit up the Commune Saloon or Ronni Macgregor's Pub for drinks, games, and live music.
Where to Stay
Budget: Pine Hill Arms Hotel (in the Catskills) or Americas Best Value Inn New Paltz
Mid-Range: Rondout Valley Camping Resort (2 BD Park Model, sleeps 6) or Holiday Inn Express & Suites
Luxury: The Old Game Farm (this place will blow your mind!)
We Need Your Help
Did you find this article helpful? If so, bookmark it and when you're planning your next vacation click on any of the links below before finalizing reservations. You'll get the best price, we'll earn a small commission, and you'll help support future articles.
Thank you!
BEST TRAVEL SEARCH ENGINES
🏘️ Book Your Accommodation
We use Tripadvisor and Priceline's Express Deals to compare prices and reviews in advance and check availability
✈️ Book Your Flight in Advance
To find the cheapest flight options, you can use WayAway and Skyscanner to find the most suitable choice for you
🚗 Reserve Your Rental Car
Use DiscoverCars and Skyscanner to compare prices and view the largest selection of vehicles