New York is not only the most famous city in the world but also, arguably, the best for tourists, thanks to its diverse culture and myriad of entertainment options. There's never a dull day in the city that doesn't sleep.
New York City offers visitors endless possibilities, great diversity, and high energy. The city has always been the crème de la crème for first-rate dining, cultural activity, and unparalleled shopping. For tourists, it's an amazing city and, at times, slightly intimidating which is why many visitors enjoy visiting by cruise ship.
One of the most exciting ways to visit New York City is aboard a spectacular cruise ship. Check out the following reasons why New York should be right at the top of your city trip shortlist.
Bring This $3 Guidebook: Moon New York City (Travel Guide)
Even if you don't arrive by cruise ship, it's important to get out on the water. We recommend either the Official NYC Architecture Cruise or The Beast Speedboat tour. These are two of the best ways to see NYC from the water!
Reason #1: Redefine What The Term "Big City" Means To You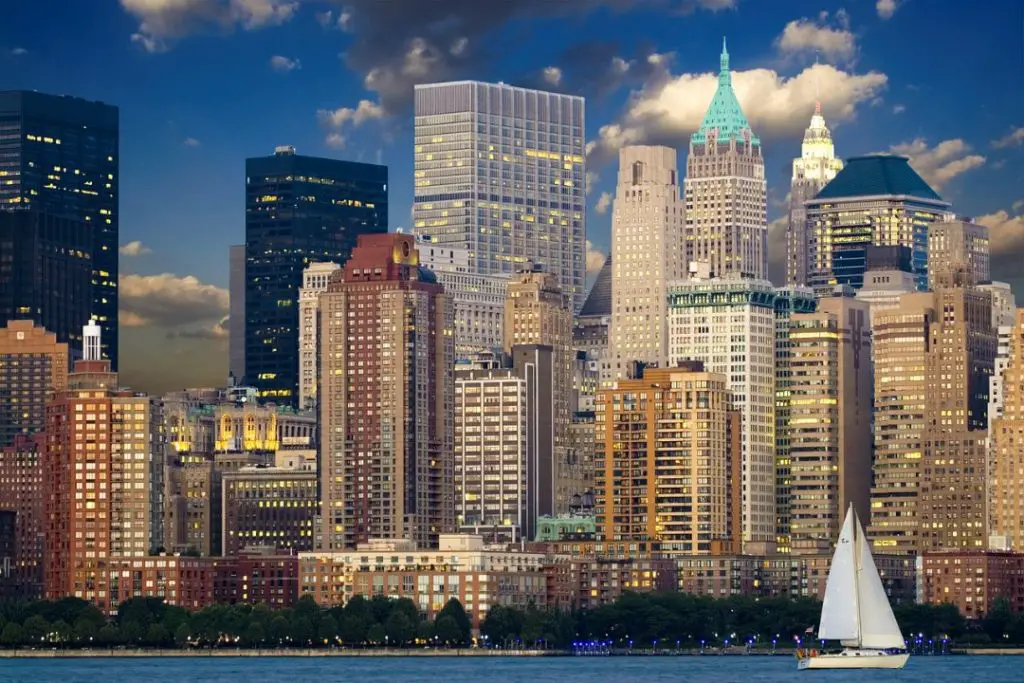 You might think you know big cities, but unless you've been to New York, you've never really experienced what a truly gigantic metropolis looks like. Sure, there are larger cities in the world, but nowhere has that unique combination of sheer size and verticality.
Best Budget-Savvy Hotel to Stay: Michelangelo Hotel
The skyscraper district on New York's Manhattan island goes on for miles and sprawls out into neighboring Jersey City and Brooklyn. Seeing the city for the first time coming into land at JFK airport is a remarkable experience.
And, if you haven't been there already you MUST take the Statue of Liberty & Ellis Island Tour—it's epic!
Reason #2: It Has One Of The Best Food Scenes In The World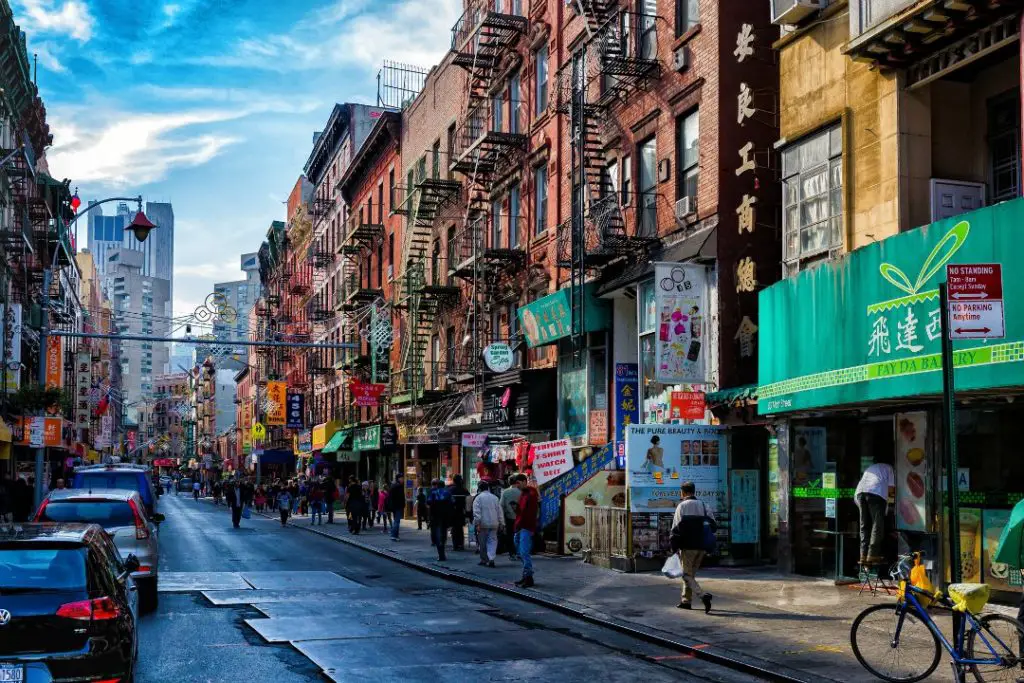 New York was a city founded by immigrants from all over the world. Here you'll find a mixture of old European and Asian cuisine; all served to an exceptional standard.
Check This Out: Manhattan: 3-Hour Food and History Tour With a Local Guide
Go off the beaten track into Chinatown or the side streets running off Central Park, and you'll find dozens of independent eateries, all making a name for themselves in this giant metropolis.
Reason #3: It Has The Most Exclusive Theater In The World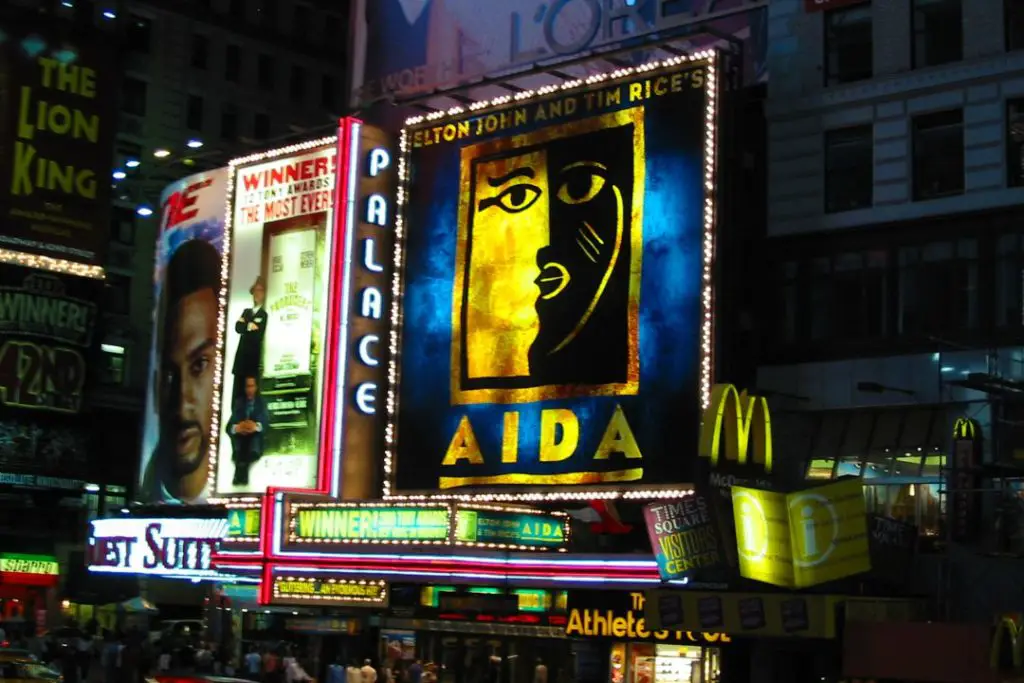 The Broadway Theater has been famous all over for at least the past eighty years. Broadway show tickets are on sale now and easy to obtain.
Fun Tour: NYC: Broadway & Times Square Tour with a Professional Actor
Today's Broadway offers a wide variety of musicals from different genres, catering to practically any taste.
Reason #4: You Can Feel The Energy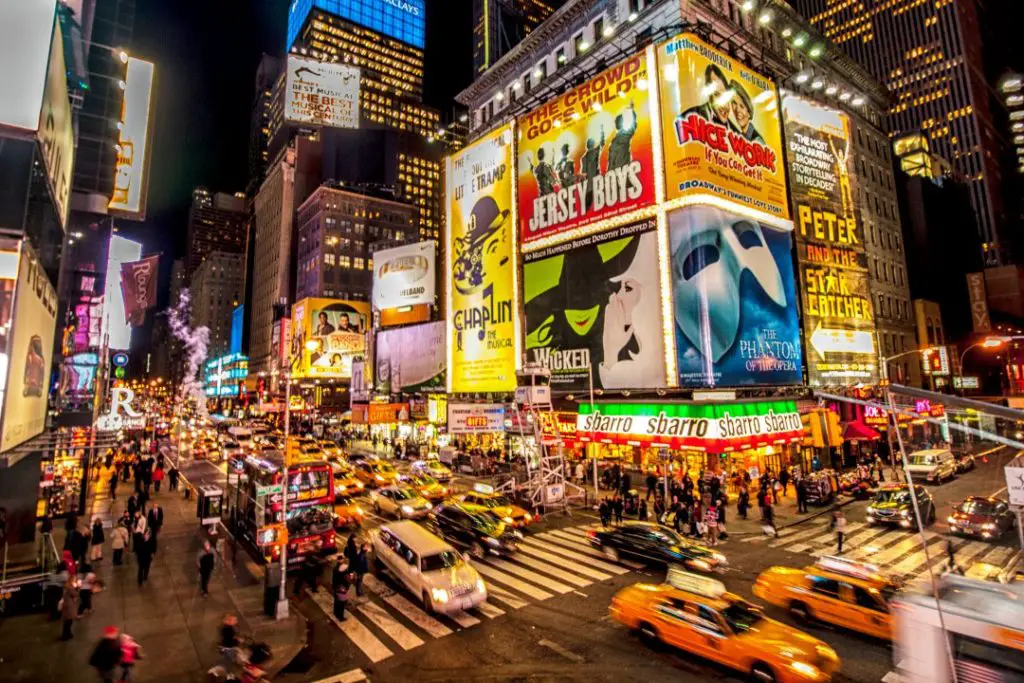 Go to any major city, and you'll notice that the people walk faster, chat more, and always appear to be in a hurry. But in New York, it's a different level of activity. The city never sleeps, and people are going about their business 24 hours per day.
See NYC From the Air: Manhattan Island Helicopter Tour—Fly Over Central Park!
The combination of traffic noise, sirens, and underground carriages rattling along the subway system makes you feel as if you've been transported to another world. The economic activity in the city is shockingly energetic.
Reason #5: It's A Place Full Of History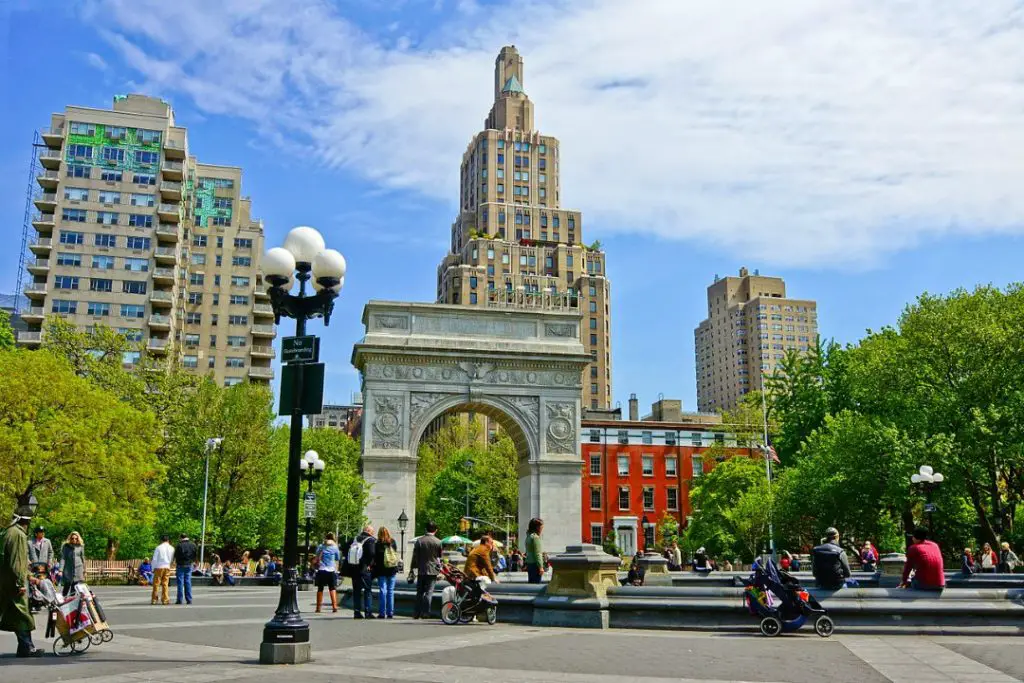 New York isn't just a modern metropolis: it's also a place steeped in history. It's here that the 2001 terrorist attacks on the World Trade Center occurred and Washington Square Park where Mark Twain and Robert Louis Stevenson had an impromptu chat.
Must-Take Tour: New York City: 9/11 Memorial Tour
Reason #6: It Has Central Park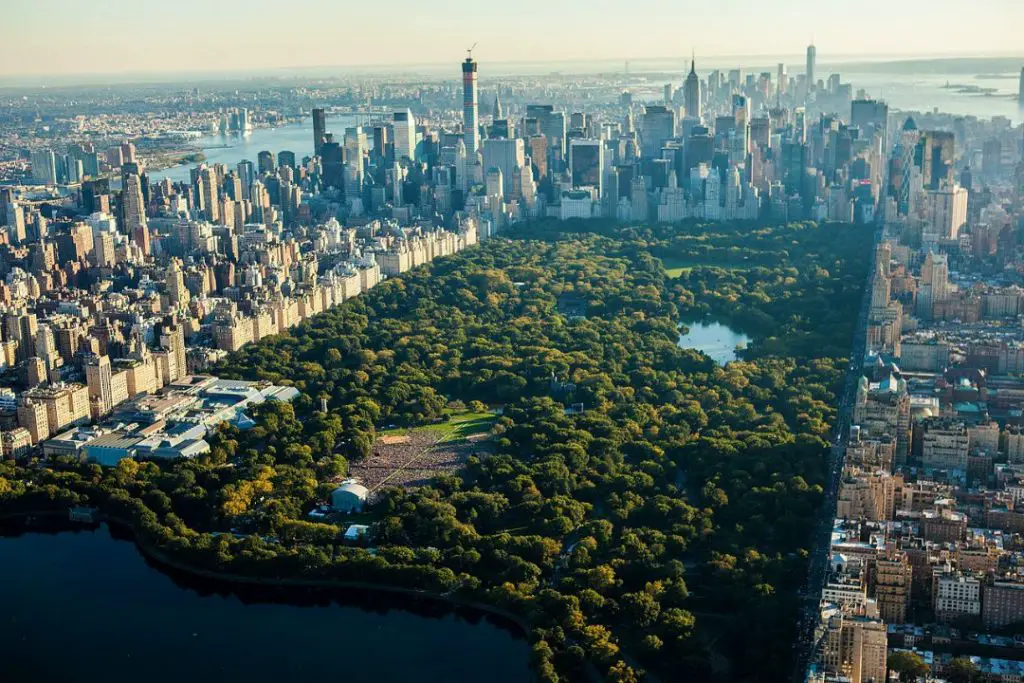 The fact that Central Park exists is a miracle in itself. The park, which takes up a substantial chunk of the island of Manhattan occupies billions of dollars of prime real estate land. And yet the city hasn't allowed any development within its borders.
Skip the Line: New York One World Observatory: Skip-the-Line Ticket Options
Central Park is an iconic part of New York's landscape and is overlooked by exclusive residences and hotels. Central Park is host to a variety of sculptures, fountains, lakes, and a zoo.