If you've always dreamed of visiting the Florida Keys, consider taking a 3-Day cruise from Fort Lauderdale to Key West. It's an exciting and surprisingly affordable way to see the Conch Republic. Starting in 2024, you can make this dream a reality as one popular cruise line begins taking this epic journey for as little as about $200 per person.
Forget about booking an expensive hotel or paying for gas on the 7-hour roundtrip drive from Miami because everything's included in the price of the cruise. Instead, you can focus on having fun, sightseeing, planning an excursion or two, and of course, kicking back and relaxing to the island's vibes.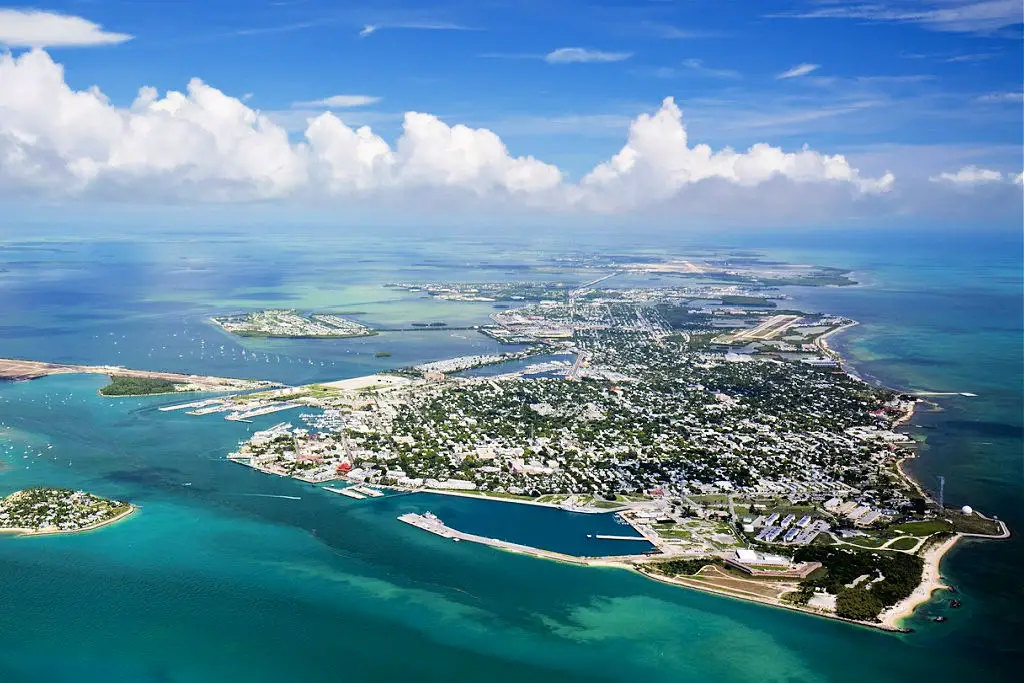 If you've never been to Key West you may not know that everything is super expensive there. For example, the cheapest motels in Key West can easily run $250 per night. The nicer hotels, like The Marker Resort where we stayed on a press trip, can easily $700 per night, and it was by no means a luxury resort.
Top-3 Hotels Near the Port Everglades Cruiseport
With late, canceled, and delayed flights, and lost luggage, airlines seem to be growing ever more inefficient. If you're flying into Fort Lauderdale, plan on spending at least one night in a hotel, the night before your cruise. Below are our picks for the top 3 hotels near the cruise port.
$ –

Villa Venezia

: Located along one of Fort Lauderdale's canals in the "Venice of America," Villa Venezia is 1.6 miles from Fort Lauderdale Beach, with an outdoor swimming pool, and tastefully decorated rooms.
$$ –

Premiere Hotel

: With an art deco theme, and outdoor saltwater pool, and only one block from the beach, Premiere Hotel is one of the best budget-savvy options in Fort Lauderdale.
$$$ –

Hotel Maren Fort Lauderdale Beach

: If you're looking to be right on the beach, there's no better option than Hotel Maren. Featuring balcony rooms, an outstanding pool, restaurants, and bars—this place is posh!
Key West and the Bahamas
One of the best things about going on a 3-night cruise from Fort Lauderdale to Key West is that they also overnight in the Bahamas. As a result, passengers are able to enjoy Key West's Duval Street, the main strip where much of the action happens, and they get to see the Bahamas, one of the most beautiful destinations in the Caribbean.
⚓🚢 3-Night Cruises to Key West > Check Availability
Beginning in 2024, and departing from Port Everglades Cruiseport in Fort Lauderdale, all of the cruises below are three nights and completely affordable. However, the cruises do vary by ship and port visited in the Bahamas—but, all take place with Celebrity X Cruises.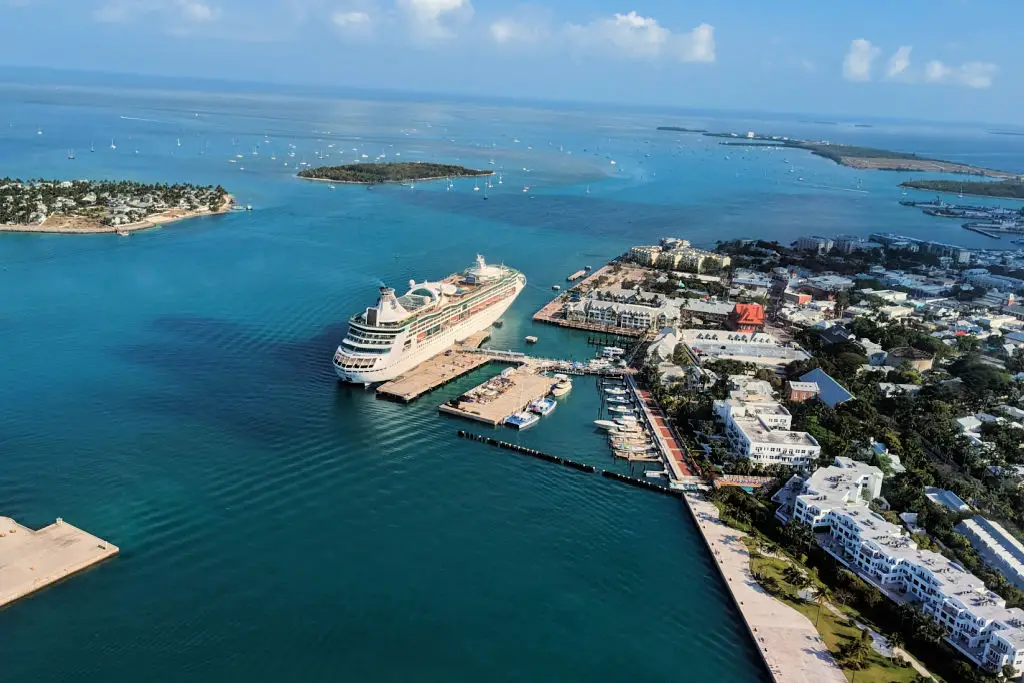 We're not just saying this, if you happen to see an enticing cruise, don't hesitate in completing a reservation as these are sure to book up fast. Below are the best 3-night cruises from Fort Lauderdale to Key West.
Best 3-Night Cruises From Fort Lauderdale to Key West
Currently, there are only two cruise ships offering 3-night cruises to Key West; they are Celebrity Reflection and Celebrity Silhouette.
Celebrity Reflection is a bit cheaper but Celebrity Silhouette offers better dining options. Also, Celebrity Reflection visits all three ports in the Bahamas: Bimini, Nassau, and Cococay—Royal Caribbean's private island. 🏝️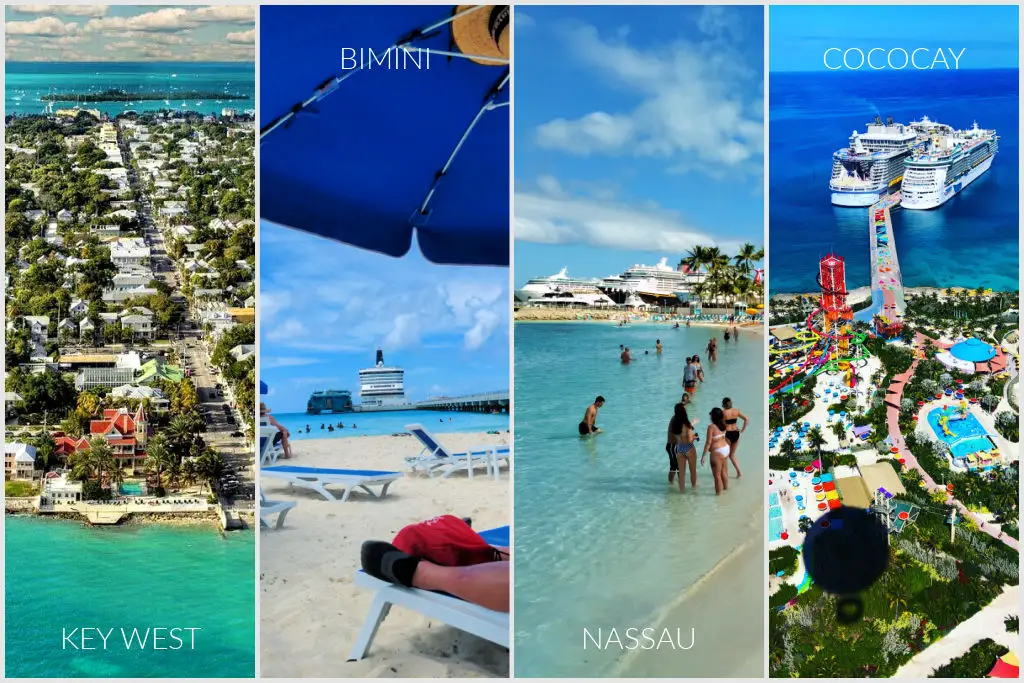 Celebrity Reflection, on the other hand, visits either Bimini, Hemingway's favorite retreat, or Nassau, the capital of the Bahamas and home to Atlantis Paradise Island.
One of the first things to do is decide which ship to go on. If you'd like to visit the private island of Cococay which has a massive water park and stunning white sand beaches, similar to Half Moon Cay 🌙, then you should go on Celebrity Reflection. If you prefer higher-end dining, and something just a bit more sophisticated then you should go with Celebrity Silhouette.
Here's a quick overview of each ship along with departure dates.
🚢 Celebrity Reflection
Taking its maiden voyage in 2012, Celebrity Reflection is one of the larger ships in its fleet and a bit more casual than Celebrity Silhouette.
Capacity: 3,609 passengers
Free and for-a-fee dining options
Passenger to Crew: 2.4:1
Ports visited in the Bahamas: Bimini, Nassau, and Cococay
In celebratory fashion, Celebrity Reflection is the first cruise ship to offer 3-night cruises from Fort Lauderdale to Key West—with the first one being on April 26, 2024.
There are three cruises planned in 2024 aboard Celebrity Reflection. Click on the dates for more details. 👇
🌺 Apr 26, 2024: Fort Lauderdale > Key West > Bimini
☀️ Jun 7, 2024: Fort Lauderdale > Key West > Nassau
🎃 Oct 25, 2024: Fort Lauderdale > Key West > Cococay
🚢 Celebrity Silhouette
Just like Celebrity Reflection, Celebrity Silhouette is part of the Solstice class of Celebrity vessels. About 85% of onboard cabins are verandah staterooms and it's all about the dining experience on the Celebrity Silhouette. Also, other perks include chilled towels, a fruit plate, bottled water, games, several pools, bars, restaurants, and 20+ boutiques and shops.
Capacity: 2,995 passengers
More sophisticated than Reflection with better service and dining options
Passenger to Crew: 2:1
Ports visited in the Bahamas: Bimini and Nassau
Below are the two cruises planned in late 2024 and early 2025 aboard Celebrity Silhouette. Click on the dates for more details. 👇
🎄 Dec 26, 2024: Fort Lauderdale > Key West > Nassau
🛳️ Jan 24, 2025: Fort Lauderdale > Key West > Bimini
To get the best prices on cruises, we recommend comparing fares on CruiseCritic and CruiseDirect—both are cruise line-based travel search engines that compare prices from multiple sites with one simple click.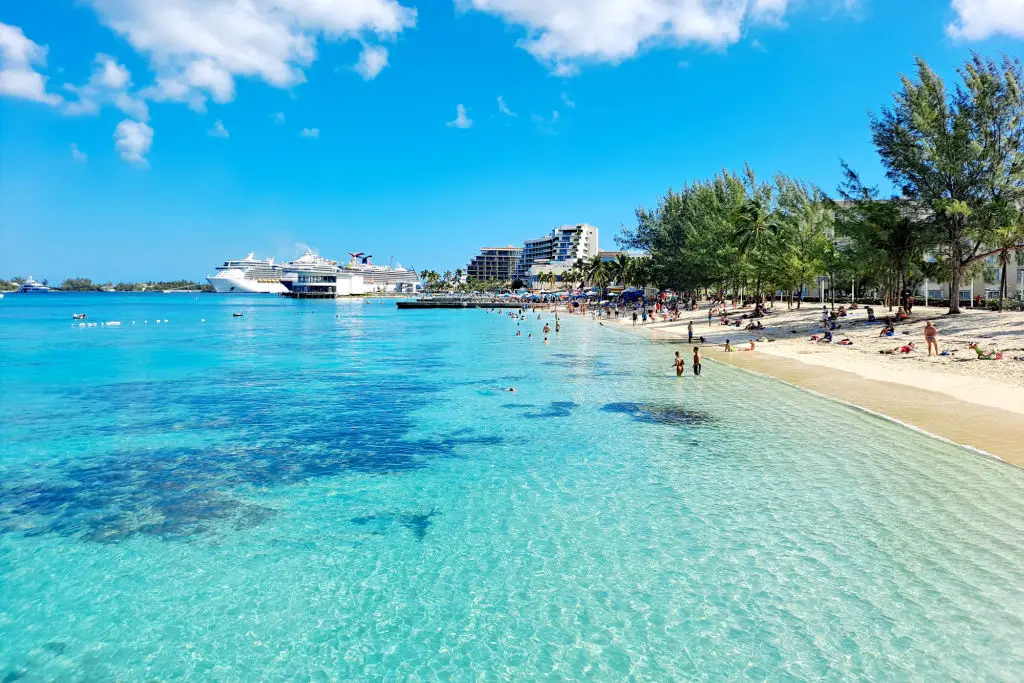 Top-6 Excursions in Key West
If you're headed to Key West you'll want to do at least one of these epic excursions. Cruise ships are docked from 8 a.m. to 5 p.m. so plan your tours accordingly.
We Need Your Help
Did you find this article helpful? If so, bookmark it and when you're planning your next vacation click on any of the links below before finalizing reservations. You'll get the best price, we'll earn a small commission, and you'll help support future articles.
Thank you!
BEST TRAVEL SEARCH ENGINES
🏘️ Book Your Accommodation
We use Tripadvisor and Priceline's Express Deals to compare prices and reviews in advance and check availability
✈️ Book Your Flight in Advance
To find the cheapest flight options, you can use WayAway and Skyscanner to find the most suitable choice for you
🚗 Reserve Your Rental Car
Use DiscoverCars and Skyscanner to compare prices and view the largest selection of vehicles