After drinking milk from all over the world, we can say that no two kinds are alike. With obesity and digestive cancer rates surging, the clean food movement is quickly gaining traction. As a worldwide dietary staple, finding a clean source of milk is imperative for health and wellness. Naturally, this holds even more value for families with small children. This guide shares five reliable sources to help travelers know where to buy clean milk worldwide.
With mRNA biotechnology entering the food supply and concerns of dairy cattle consuming bioengineered byproducts, finding a source of clean milk is now a challenge. It is no longer in your best interest to walk into your local grocer and purchase the cheapest gallon of store-brand milk.
Therefore, in the spirit that "you are what you eat," health-conscious people should use these tips to seek out the best source of milk available in their part of the world.
Our Top-3 Online Sources for Clean Meat
We've scoured the internet and reached out to numerous ranchers and beef processors to find the three best online sources for clean meat. These three ranchers have committed to not vaccinating their meat with mRNA technology now and in the future. Here are the places we trust to buy meat online—yes, they are expensive by most standards but they're also some of the best cuts of meat on earth and all are born, raised, and processed in the USA.
Good Ranchers: Beef is grass-fed and grain-finished. Chicken is better than organic. Pork is heritage bred.
Double R Ranch: These just might be the best-tasting steaks in the USA, and significantly better than your local steakhouse.
Snake River Farms: Fans of American Wagyu should try this ranch. Also, they produce delicious 100% purebred Berkshire (Kurobuta) pork.
1. Where's My Milk From?
Did you know each dairy product has a secret code imprinted on the container? The website Where Is My Milk From? helps consumers locate a special code that shares where the dairy product comes from. Specifically, it is called a milk plant code.
For example, some dairy milk is produced locally while other supplies travel long distances. This special code also applies to other dairy, such as chocolate milk, yogurt, coffee creamer, and organic milk.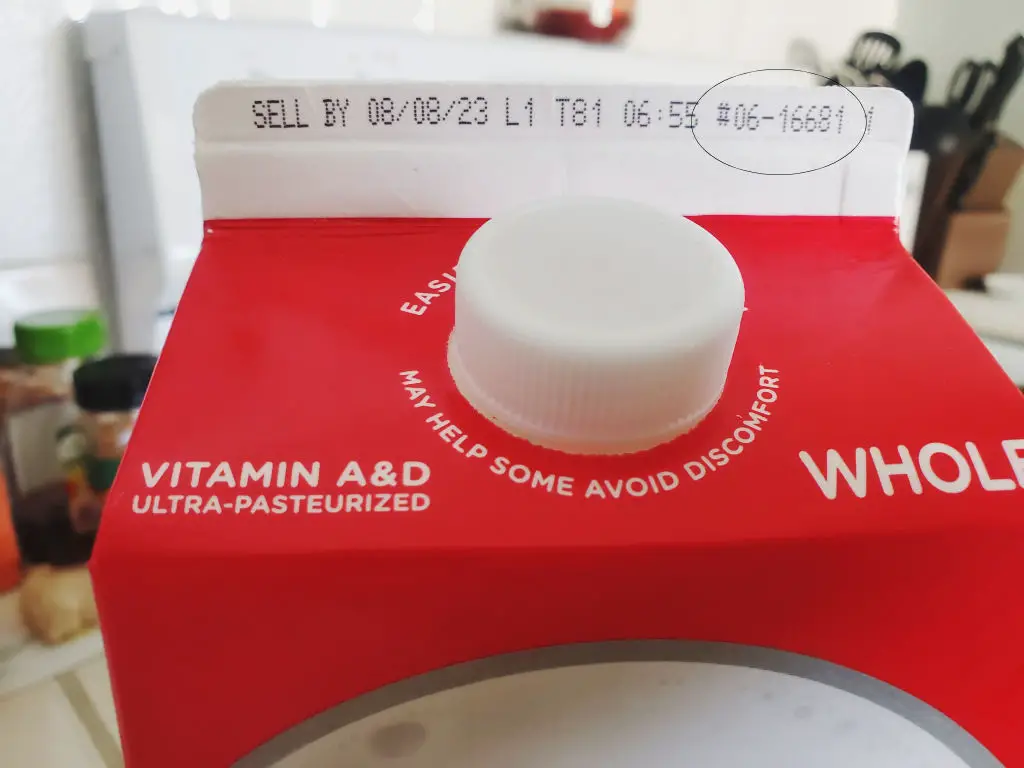 Determining which dairy farm the product comes from will help do two things. First, you'll learn whether the product comes from a mega-farm that mass-produces dairy or if it is sourced from a more local, small-town producer. Second, you can then contact the specific dairy and ask questions about their stance on things like vaccinations or the diet of their dairy cows.
In the past, the dairy industry was comprised of smaller dairies, caring for about one hundred cows. Today, industrialized dairies manage thousands of cows at a time. There's a reason why those in the health movement have the mantra "shop local."
Small family farms and dairies typically provide higher-quality products using more traditional methods. Quality dairies also tend to use glass milk bottles [we like transferring milk from plastic/cardboard to glass containers ASAP] which are a safer, cleaner alternative to plastic.
Must Read: mRNA Vaccines in Meat > How to Buy Clean Meat Nationwide
2. U.S. Raw Milk Finder
At this time, it is unclear when mRNA biotechnology will be integrated into the cattle industry. Once these vaccinations become mainstream, finding clean dairy sources will be a significant challenge. While many cringe at the thought of it, raw milk has so many health benefits that some consider it medicinal.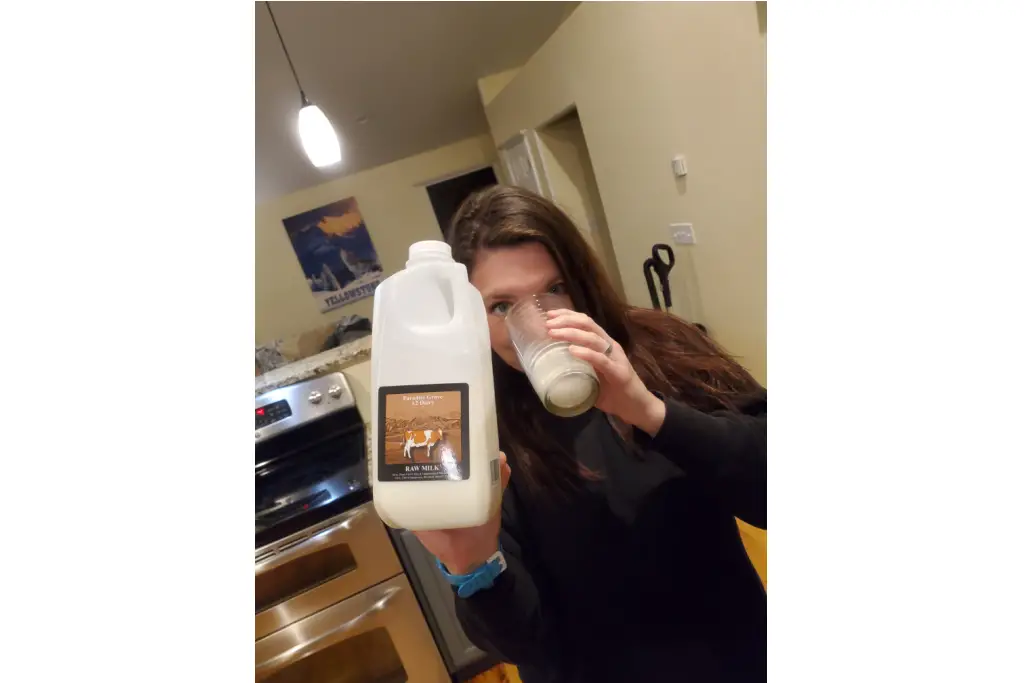 During our stay in Idaho, we took advantage of the convenience and availability of raw milk which is only legal to sell in stores in 14 of 50 states. If you're wondering what raw milk tastes like, although it varies from location and cow, generally it tastes just like pasteurized milk with a consistency of 1%—we actually thought it would be much thicker.
If you are interested in the raw milk movement, find a local raw milk distributor near you.
3. Global Raw Milk Finder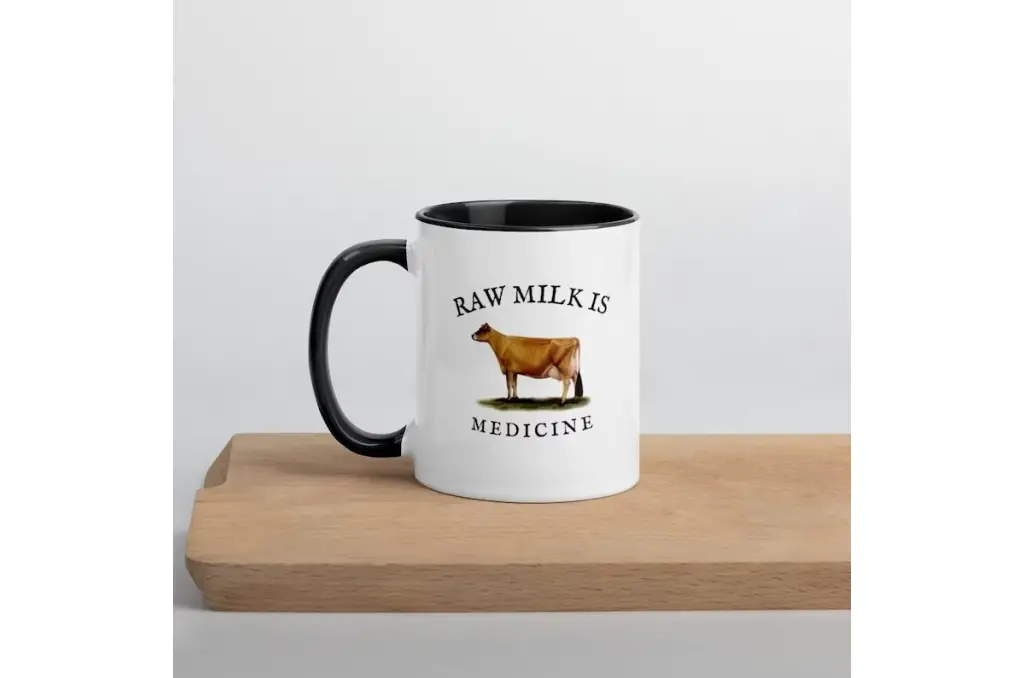 As the raw milk movement grows, so does the global database of distributors. Fortunately, raw milk enthusiasts can search the worldwide database for raw cow, goat, and sheep milk at GetRawMilk.com. The farms and distributors in mainly located in Europe, Australia, and the United States. Unfortunately, raw milk is banned in Canada.
Promote Healthy Habits: Retro Child-friendly Glass Milk Jars
4. Cornucopia Institute
The organic label previously held value. The expectation was that shoppers agreed to premium pricing in exchange for clean, healthier foods. Over time, consumers learned that "certified organic" meat allows for vaccinations—meaning, organic dairy companies can produce milk from vaccinated cows.
Organic Horizon and Organic Farms are two popular nationwide dairy brands. We reached out to ask their stance on mRNA-vaccinated cattle being used for their organic dairy products. While they did state that no mRNA vaccines are currently available for cattle, the choice to use them will be left up to their cattle veterinarians. We don't know about you but we don't want a random cattle vet to make our health decisions for us.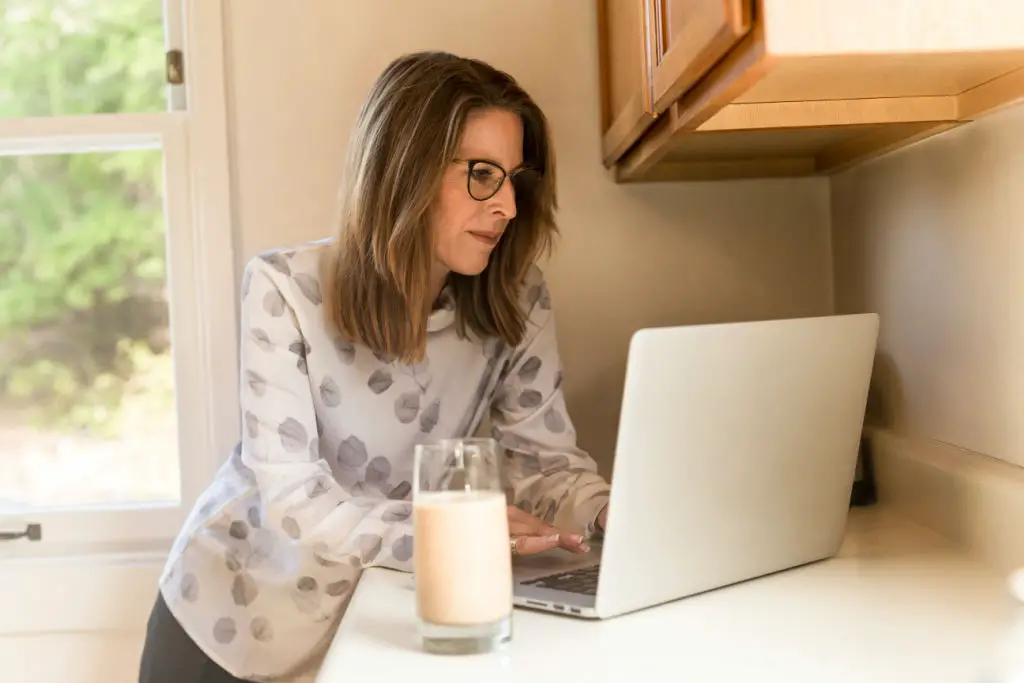 To help clean eaters navigate the world of organic foods, we recommend referencing The Cornucopia Institute. Describing itself as a watchdog of the organic food industry, this organization informs consumers of companies that market themselves as organic but do not practice strict organic standards in foods like eggs, meat, milk, and other dairy products.
5. A2 Milk
The last option for milk drinkers to consider is A2 milk, preferably organic, grass-fed varieties if available. Along with other health benefits, A2 milk is typically produced from small-scale dairies from Jersey, Brown Swiss, and Guernsey cows. If you're not familiar with A2 milk, watch this video.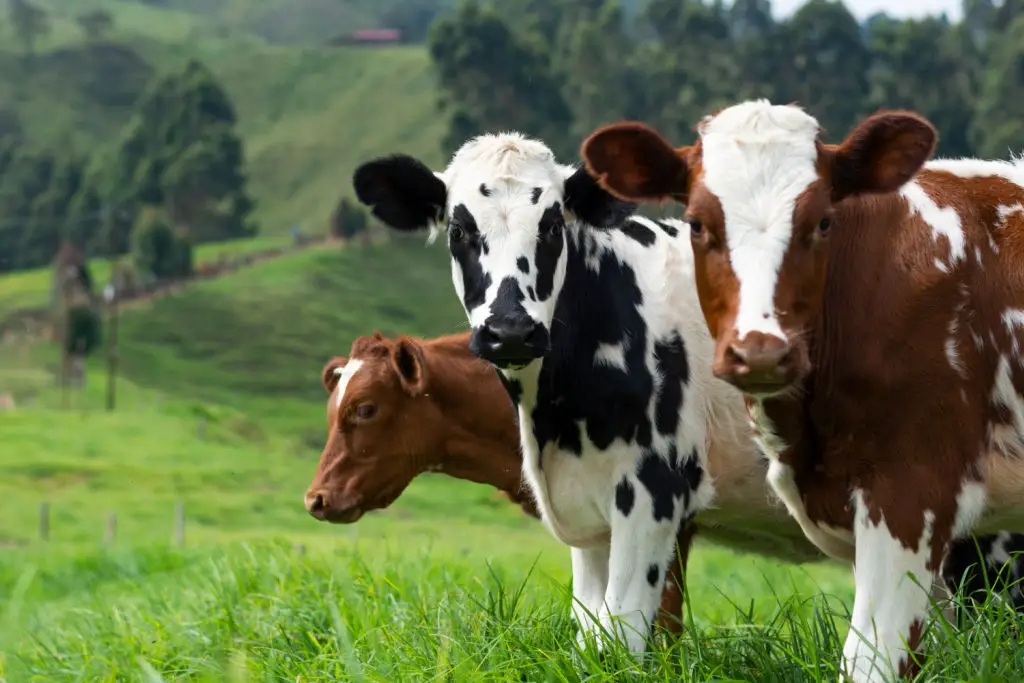 If raw milk is not an option for you, A2 milk may be the best choice for clean milk. Remember, sometimes you have to do the best you can with what's available to you, and choosing a healthier alternative is always better than doing nothing.
As always, consider reaching out to the specific dairy to ask questions about vaccinations, the use of antibiotics, and if any bioengineered feed is when feeding their cows.
Understand That Dairy is at Risk
At this time, it's imperative that families seek out a source of clean milk. Research indicates that mRNA-vaccinated mothers have messenger RNA detected in breast milk. With the confirmation that a breastfed baby is exposed to synthetic mRNA, the recent WHO announcement that there is an "unusual surge" in severe myocarditis in newborns and infants is highly suspect. If mothers pass mRNA biotechnology onto their babies via breastmilk, will dairy milk do the same?
We Need Your Help
Did you find this article helpful? If so, bookmark it and when you're planning your next vacation click on any of the links below before finalizing reservations. You'll get the best price, we'll earn a small commission, and you'll help support future articles.
Thank you!
BEST TRAVEL SEARCH ENGINES
🏘️ Book Your Accommodation
We use Tripadvisor and Priceline's Express Deals to compare prices and reviews in advance and check availability
✈️ Book Your Flight in Advance
To find the cheapest flight options, you can use WayAway and Skyscanner to find the most suitable choice for you
🚗 Reserve Your Rental Car
Use DiscoverCars and Skyscanner to compare prices and view the largest selection of vehicles