Ross Island is a small island of the Andaman Islands. It spans only 70 acres and sits motionless in the middle of the sea. Sitting only 2 miles (5 km) off the coast of Port Blair, this small island is devoid of inhabitants and is well-known for its old British architecture, which has been preserved.
Ross Island is a very popular tourist destination in the Andaman Islands. Other islands have entertaining sports, but Ross Island does not. It does, however, boast lovely, pristine beaches. The allure of this location, though, resides in its damaged architecture.
Andaman Islands
Archibald Blair, a distinguished hydrographer for the East India Company and eventually Governor-General of India, discovered this island in the late 18th century. The architecture comes from the late 1800s when the island was a British colony. The British force in the Andaman Islands was headquartered on this island. The destroyed and ruined buildings that remain today are a reminder of this.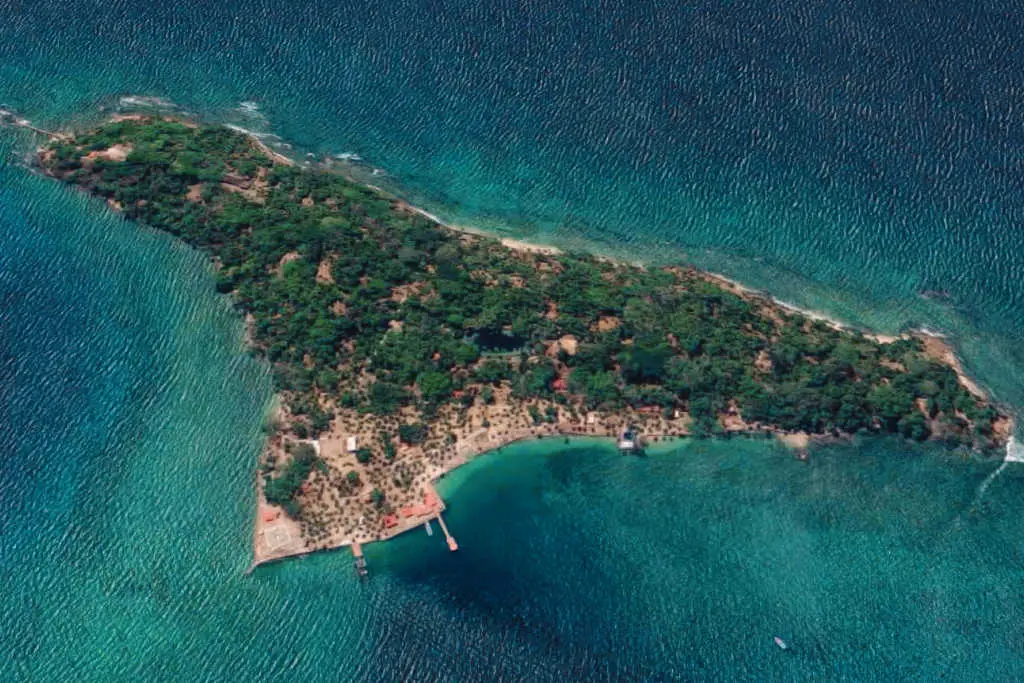 With no people and only a few deer and bunnies, the island reeks of melancholy. The British Raj bakeries, churches, graves, offices, and houses are all worth seeing, as is the architecture.
Looking for Adventure?: Andaman FlyAir Parasailing
You may have a modest picnic here, photograph the deer and rabbits, or run alongside them. Also, history buffs may enjoy a three-hour guided walking tour of Ross Island.
First Time in the Andaman Islands? Make sure to do a Self-Drive Seakart Excursion in Corbyns Cove Beach, it's a blast!
Here are five unique beaches in the Andaman Islands chain that you should visit.
1. Chidiya Tapu Beach
Chidiya Tapu Beach, one of the most well-known tourist spots in the Ross Islands, is a fantastic place to visit. If you're on a trip to the islands, stop by this gorgeous location for a few hours. Chidiya Tapu Beach is known for its broad diversity of species, making it a sanctuary for bird lovers.
Natural Paradise: Explore Havelock Island From Port Blair
Birds, both native and migratory, can be seen flying high in the sky here. As a result, if you're a nature lover or a wildlife enthusiast, you should include this location in your Andaman and Nicobar tour package. It's a treasure trove of dense forests and breathtaking seaside views.
2. Govind Nagar Beach
Govind Nagar Beach is a beautiful white-sand beach with tall tropical trees that blend into a deep jungle. When you view the uprooted trees and the beautiful green surroundings, you immediately feel calm and happy. The turquoise water, white dunes, and green palm trees provide the perfect romantic backdrop for your stunning couple of photos.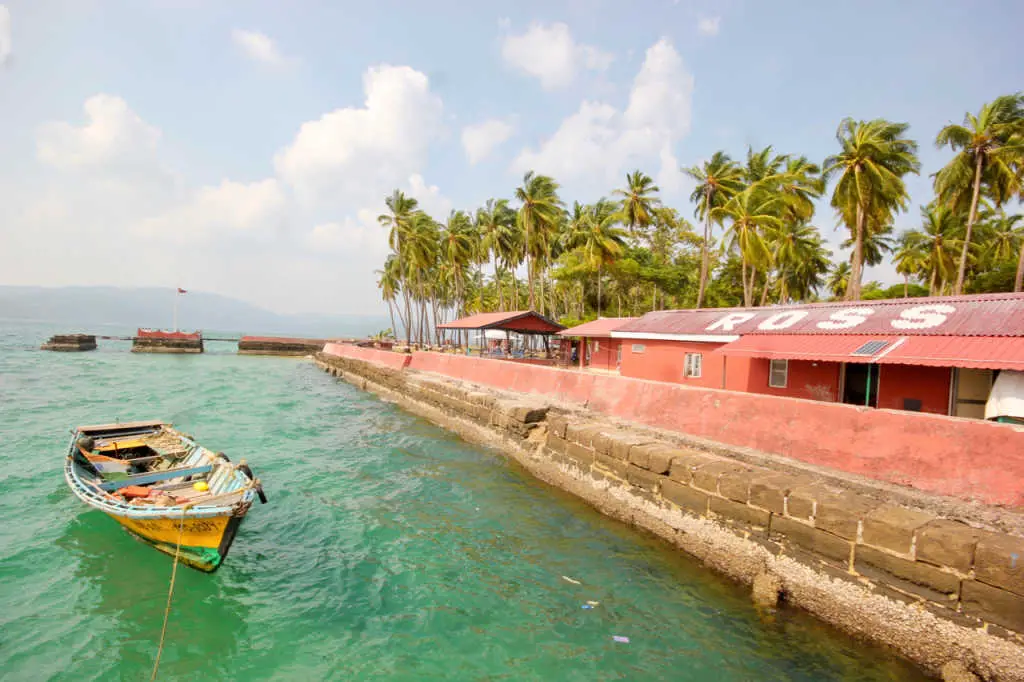 Ultimate Andaman Experience!: Night Mangroves Kayaking at Havelock Island
With the ocean in the background, a pleasant sea wind, and sunshine reflecting off the ocean waves, you and your lover may start your life of happiness together. Imagine how amazing that would be! Spend your evenings walking down the beach with your partner, gazing at the moon and stars in the sky.
3. Red Skin Island Beach
Red Skin Island is miniature heaven on earth where you may spend precious time in peace. Furthermore, Red Skin attracts visitors from all over the world due to its beautiful beach and surrounding forest, which make for a picture-perfect vacation. Also, red coral reefs, aquatic animals, tropical flora, white sand beaches, and azure water abound on the island.
The Mahatma Gandhi Marine National Park is also nearby. Its lovely beach provides a stunning view of coral and aquatic life. As a result, it is well-liked by snorkelers. If you're looking for a fun day at a quiet beach, Red Skin Island is a terrific day trip from Port Blair. Please keep in mind that you will not be able to spend the night here.
4. Little Andaman Beach
From the moment you step ashore, Little Andaman Island will enchant you. This island, located in the southern Andaman district, is well-known and well-remembered by all. It serves as a haven for nature lovers from all around the world. It's a strange beach destination with a surreal vibe that will make you fall in love with it right away.
The beach serves as a portal to a tropical paradise, a stark contrast to the city's beaches. Little Andaman Island, contrary to its name, is not as small as it appears. Rather, it is the Andaman Islands' fourth largest city. It is also the home of the Onge tribe.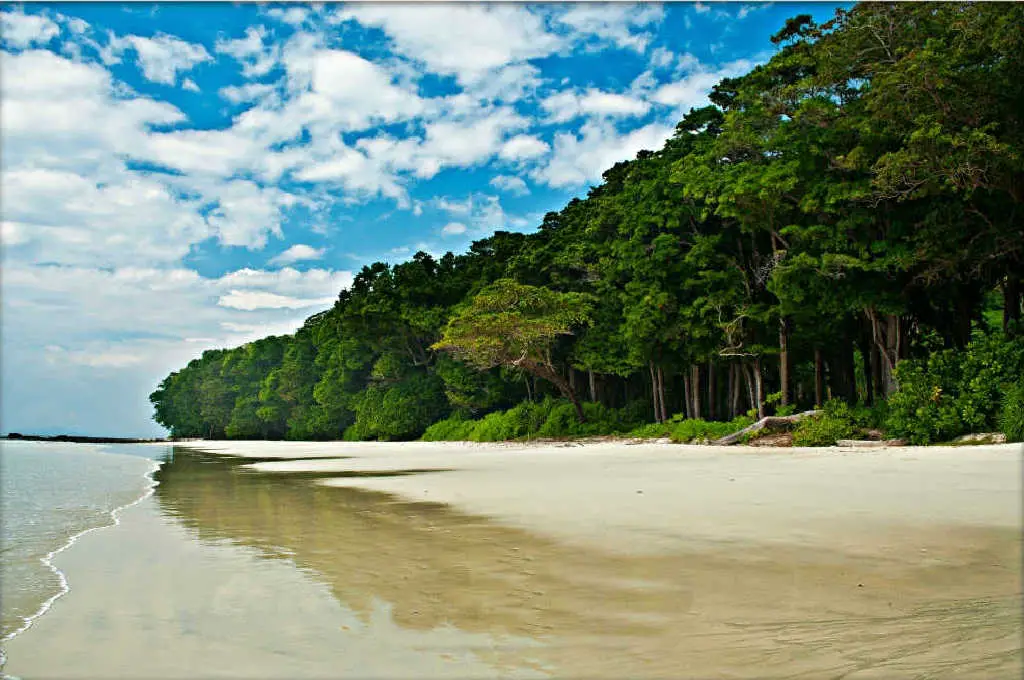 5. Munda Pahar Beach
Chidiya Tapu Beach, also known as Munda Pahar Beach, is a famous tourist destination near the Chidiya Tapu Biological Park. The beach is rarely crowded and is a naturalist's dream.
Read: India Travel Tips – 4 Best Things to Do During Your India Trip
Several people come to this beach not only to enjoy the calm waves of the ocean but also to see the birds. You may visit this beach either before or after the hike. Furthermore, because this beach is so close to our resort, you may visit it whenever you like.
A good Andaman Islands holiday package will make sure you see the best sites on Ross Island. Guests may view animals like peacocks, deer, and birds. Also, the ancient ruins show how our architecture was made in the past. Finally, the beaches are like nowhere else on earth, with lovely palm and coconut trees, it's truly paradise.