These India travel tips will make your journey through the country that much more enjoyable. India is a land of diverse cultures, mind-blowing architecture, scenic views, and sumptuous food. Having mentioned this, it's pretty clear that the country has something to offer to all its travelers. So, you are surely going to be spoilt for choice.
India Travel Tips | 4 Best Things to Do During Your India Trip
Does all of this seem a bit overwhelming? Don't worry! The feeling is natural for anyone who's trying to figure out what to do in this exquisite land. But, we have got you covered as we list down the four exciting things to do on your trip to India.
1. Head out for a Wildlife Safari
India boasts of a diverse range of wildlife but what attracts the attention of travelers from all across the world are the Bengal tigers and the Asiatic lions of Gir.
So, what's better than going on a wildlife safari and catching a glimpse of these species? Especially for those who are in love with animals!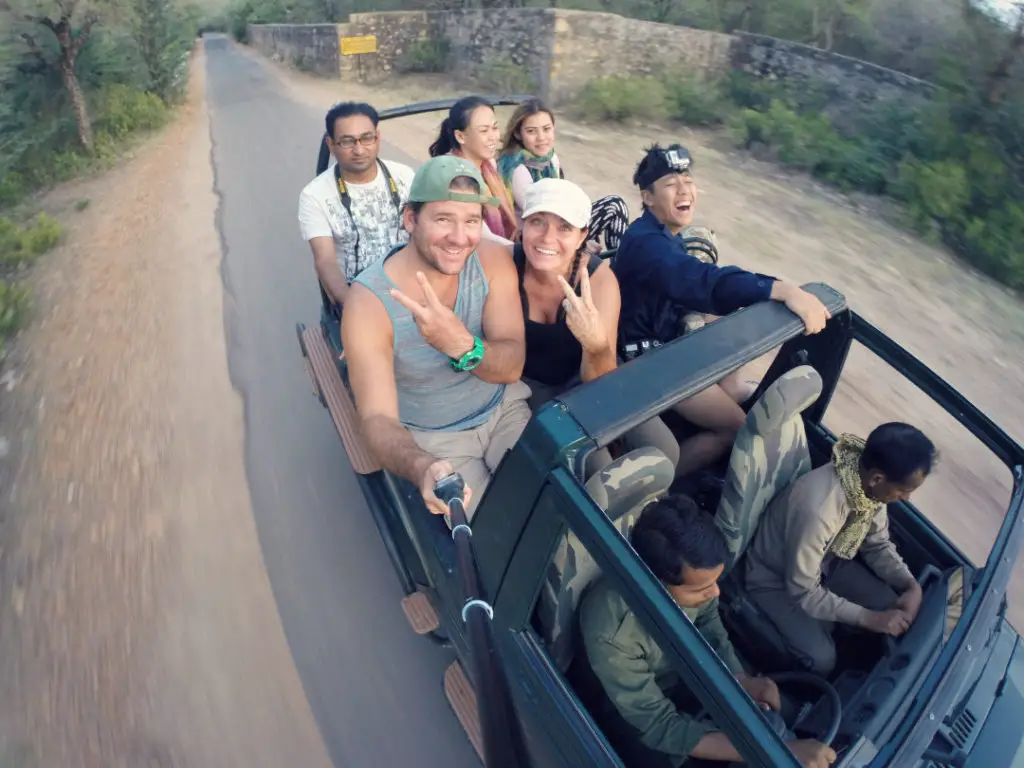 Besides, you get an opportunity to come close to several other species of animals like deers, monkeys, snakes, and various reptiles too.
To satiate your wildlife adventure pangs, book your reservations to either Ranthambore National Park, Gir Forest, or Kanha National Park. You are surely going to love it.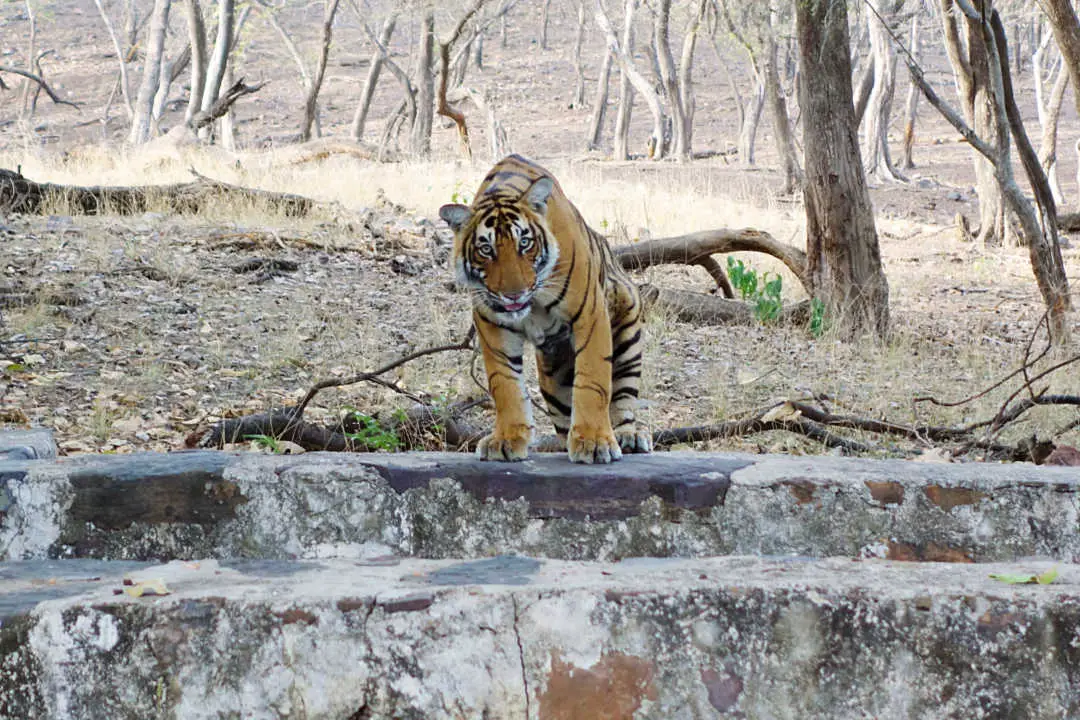 Tip: Make sure you visit the area anytime between March to June. You are more likely to spot the animals during this time. Bear with some heat, can you?
2. Pay a Visit to the Temples
As already known, India is a culturally rich country and is home to numerous temples that are significant. People in India worship and offer respect to their deities in this holy place every day. Most of these temples boast of a historic architecture that will leave you astounded.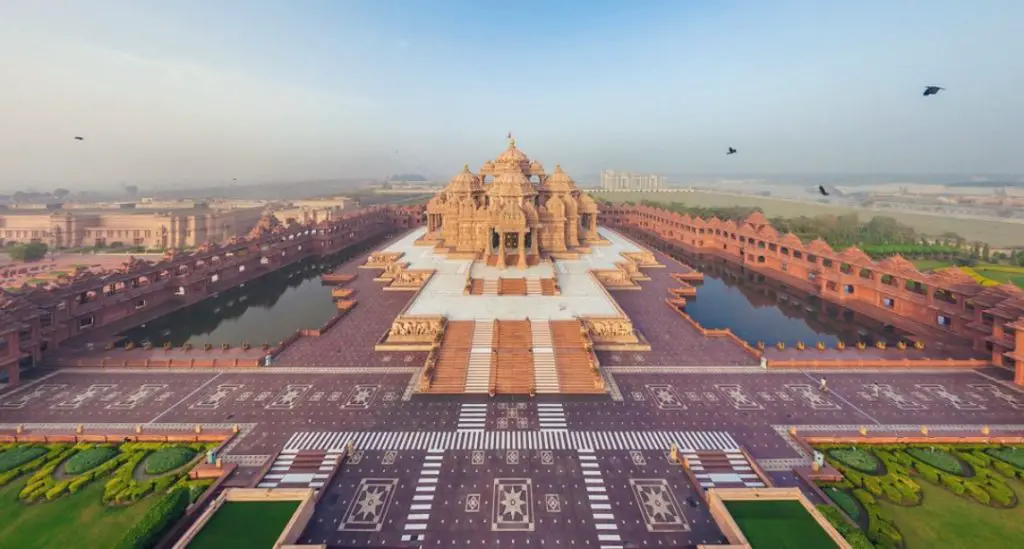 We recommend you to visit:
Golden Temple, Amritsar: Resting in the middle of a lake (or Sarovar, as referred to by the natives) is a religious and holy place where the Sikhs worship. The temple is a representation of glory, equality, brotherhood irrespective of caste or creed.
Solophok Chardham, Sikkim: To promote religious tourism in the stunningly beautiful state of Sikkim, the government developed the 7-acre huge Chardham temple in the South of Sikkim.
Meenakshi Amman Temple, Chennai:  It is one of the most famous temples in South India and is known to garner the attention and likes of travelers from all over. Well, all because of the 14 Gopurams, thousand pillars, a golden Vimana, and over 33,000 sculptures that are a part of the temple.
Akshardham Temple, Delhi: First things first, the temple was built to honor the deity Bhagwan Swaminarayan. As you set foot in, you are left awestruck by its magnificence. So much so that it is not hard to believe that the temple was built over five years by 11,000 skilled artisans. The temple stands tall as one of the most iconic places of Delhi that boast of religious splendor.
3. Indulge in Any of the Festivities
India is a land of many festivals. Each of these is celebrated to mark the spirit of different gods, goddesses, and welcome new seasons. While you have been hearing this for long, why not be a part of it now?
If you are visiting India, this should be on your checklist. Once you are a part of it, you'll realize why we are stressing on it so much. Till then, the information below is your source.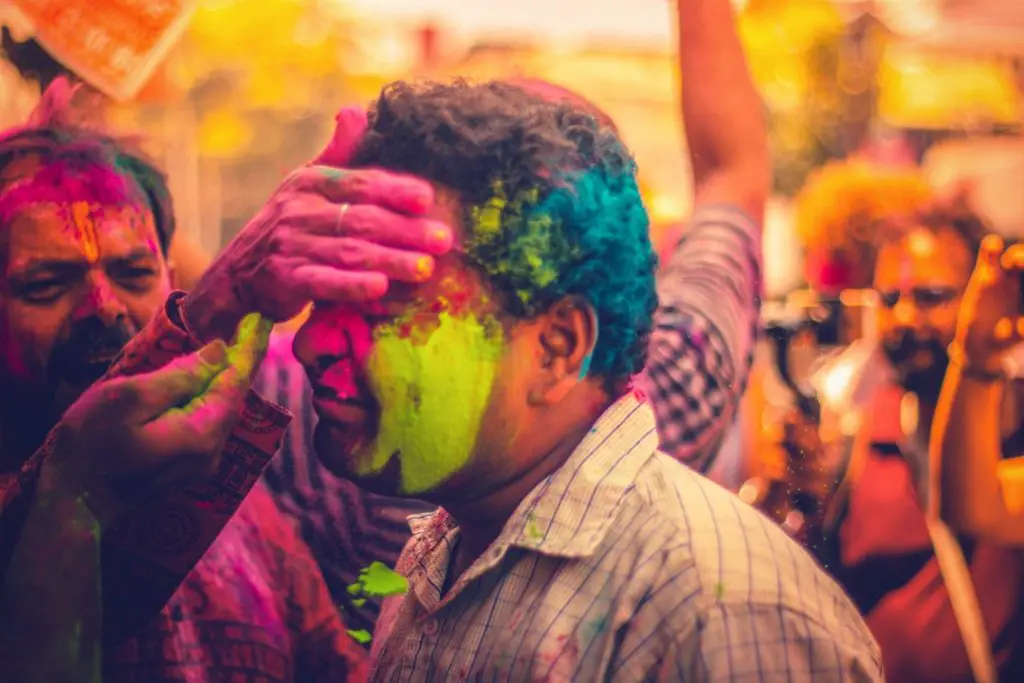 Holi, the festival of colors is one of the liveliest and the most entertaining of all. People come out and color each other in vibrant powdered colors and extend their best wishes to each other. It is the celebration of good over evil.
Although it is celebrated with all pomp and show throughout the country, Holi is best celebrated in Varanasi and Vrindavan anytime during March. So, book your tickets already!
4. Trek in the Himalayas
When it comes to trekking, India offers some of the best options. It is a great destination for all adventure junkies to hit off the trail or even climb one of the best mountain peaks. From relatively easy, one-day hikes to demanding multi-day trek, India has it all.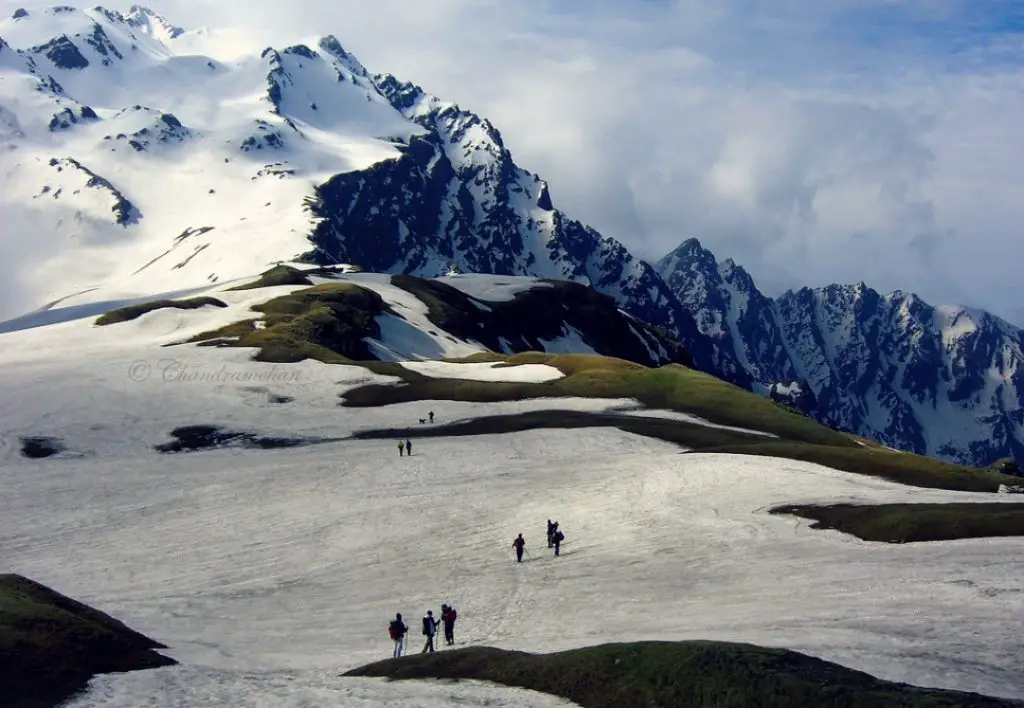 So, all travel enthusiasts, slide into your hiking boots, fasten your duty belts, and get set to relax your mind and soul.
Some great trekking options:
Hampta Pass Trek, Himachal Pradesh
Kheerganga, Himachal Pradesh
Markha Valley Trek, Ladakh
Tip: The best season to visit is May to September as temperatures are neither too hot nor too cold during this time.
Final Word
Now that you have a list of the topmost things to do when traveling to India, schedule your travel plans accordingly. Till then, maybe you can check out what to shop from India for your loved ones! (A little tip: You'll be able to collect a bunch of souvenirs so free up ample space in your luggage)
Happy traveling!