It can be overwhelming trying to figure out how to start a blog.  Much of what you come across on the internet makes it way too technical. Don't worry, today's the day that you learn how to start a travel blog.  Let us help you. Below is an easy step-by-step guide to making your own travel blog.
We never would have thought that the simple travel blog that we created back in 2014 would end up producing so much opportunity and income per month for us. Based on our personal experience, there is no reason that your blog can't easily generate $10,000+ per month! After all, have you heard of the travel couples who get paid $5,000 per photo?!?
How to Start a Blog – Make Money and Live the Life of Your Dreams
Think about that. You'll be able to travel the world, make great money, and live the life of your dreams. This guide is a way for us to "pay it forward" and to help others get into the business of travel blogging while it's still really hot!
How Do We Make Money From Travel Blogging?
Affiliate partnerships
Brand ambassadorships
Digital products
Freelance writing
Google AdSense
Photography and videography
Press trips
Social media promotion
Sponsored campaigns
BUT…it all begins with creating a blog! We originally started with a free WordPress.com blog, but quickly transitioned to a WordPress.org blog (hosted by Bluehost) when we realized how many opportunities and advertising revenue we were missing out on. Keep in mind, this is EXACTLY what we did!
Trust us, there is NOW more opportunity than ever!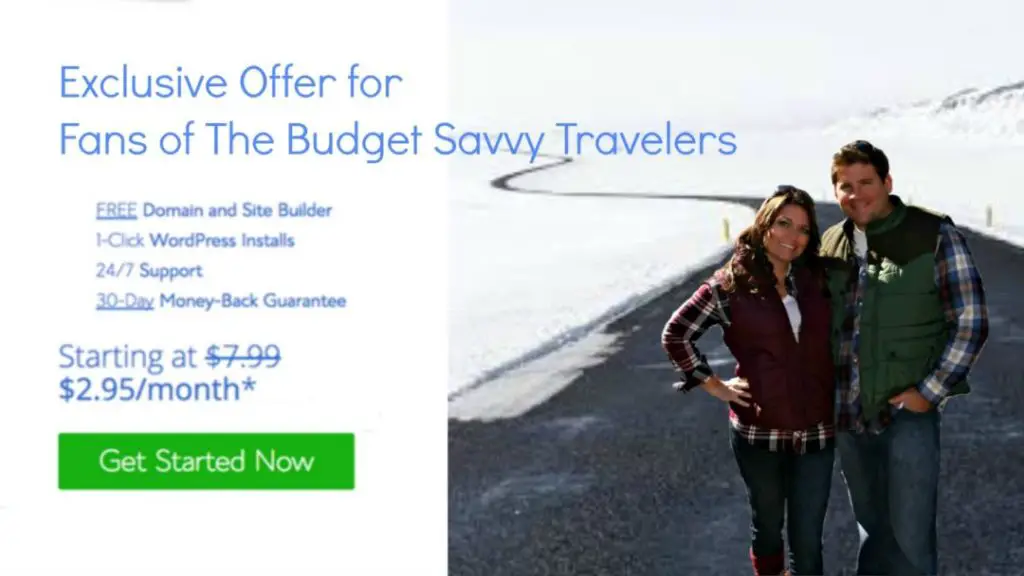 We constantly hear other would-be bloggers stating that the market is overly saturated. Trust us, there is now more opportunity than ever!  There is an endless number of travel companies looking to work with bloggers to advertise on their blogs and share their experiences on social media. This is why travel blogging has become so lucrative with many bloggers making more than $120,000+ per year.
Continue reading to find out how to start an amazing blog that will cost you the least amount of money possible to start. Okay, let's get started!
How to Start a Blog?
Starting a blog can be done in four easy steps:
Create your domain
Setup with Bluehost
Design your blog
Start blogging
Step 1: It's Time to Create Your Domain
Click the Bluehost button below and you'll be taken to a reduced Bluehost sign-up page which includes our discounted rate of $2.95 per month (36 Months $2.95/mo. or 12 Months $3.95/mo.). Next, a Bluehost page will open, simply click back to How to Start a Travel Blog and Begin Making Money tab at The Budget Savvy Travelers to continue with the steps below.

What is Hosting?
Each blog needs to be hosted by a hosting organization. Bluehost is probably the most highly rated and trusted hosting company on the internet. Using our discount will guarantee you the lowest prices too. Bluehost is considered the most robust and reliable host on the internet.
Please note, you could simply start a blog at no cost (like we initially did with WordPress.com), but an outside company would own your domain and blog. To gross serious revenue, you have to own the domain and pay for hosting. By selecting Bluehost, you'll be purchasing the name of your site (domain), hosting, and the brand, so that you'll officially own it completely.
Simply select the most inexpensive basic plan on the left and click Select. There's really no need to purchase a premium plan today. Let's keep the initial process costs to a minimum if need be you may always upgrade at a later date.
Select a Plan
Now it's time to select your domain. No worries, you won't be charged anything extra for this, it's free with the Bluehost basic package. Upon clicking Select on the basic plan, you'll see a Sign up Now.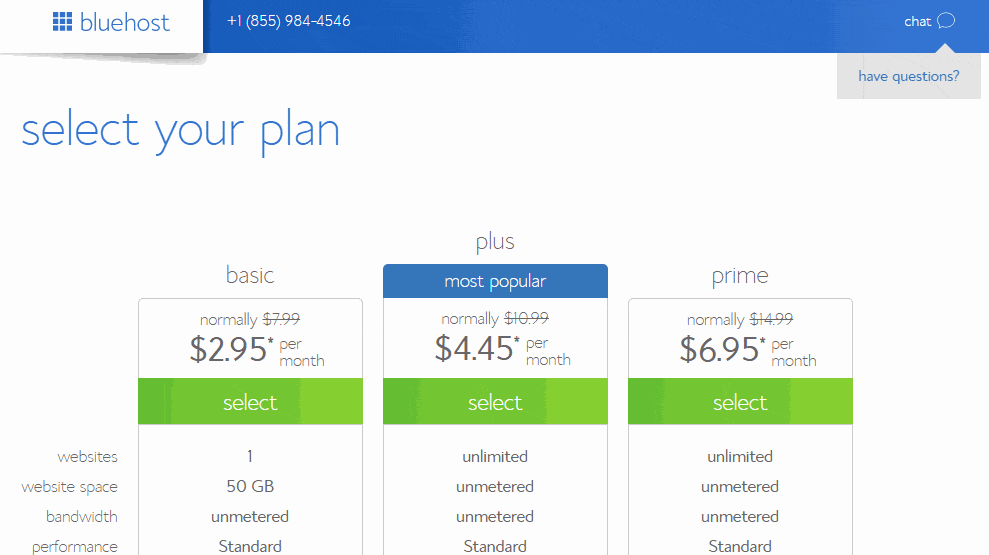 Select a Blog Name
Decide on your domain name now or later by clicking the Choose Later link. This will allow you to choose the name at a later date. The domain name will be the name of your blog. It's your brand and your new company so be sure to research and strategize appropriately. If you need help, contact us and we'll make sure to help you select a marvelous name.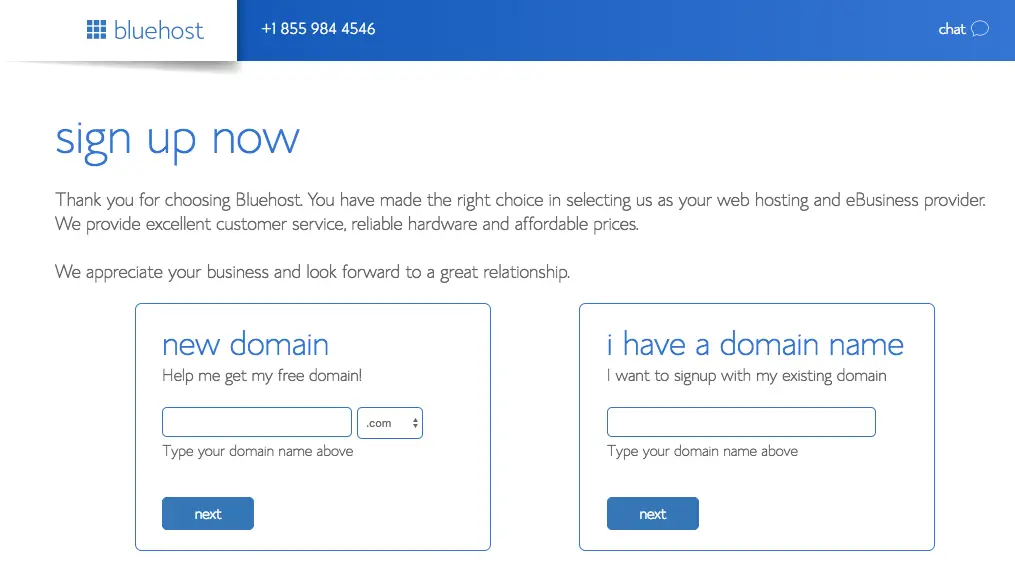 If you already know what you want the name of the domain to be then you may simply type in your new domain in the left box and select ".com" from the drop-down menu. Then click Next.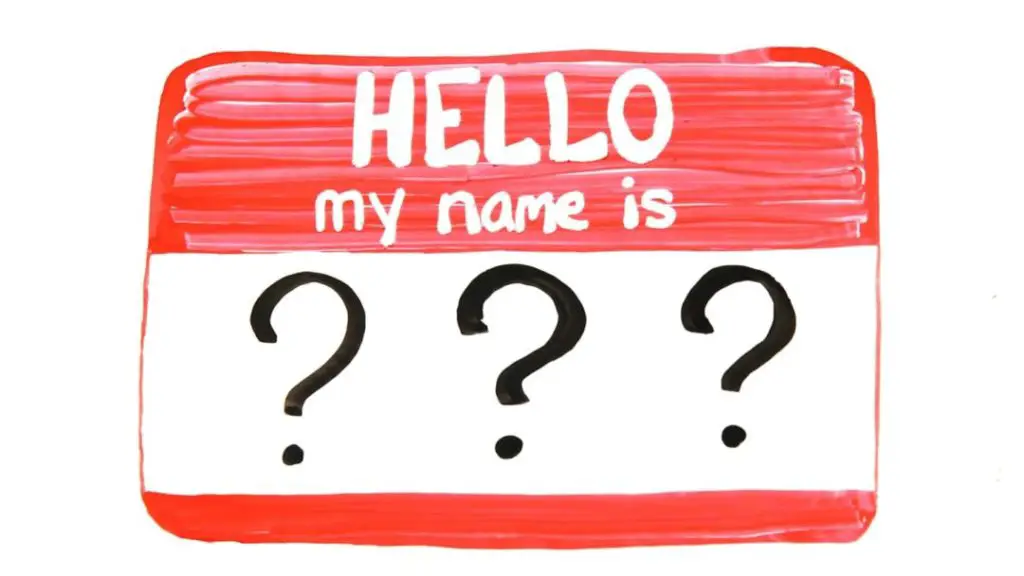 You have to spend money to make money so it's now time to pay up. After all, a small investment of $3-4 could generate $10,000 per month.
Your new account details will need to be inputted now. No worries, Bluehost is 100% secure and uses the latest encryption technology.
Please note, if you chose the option to select a domain later, you need to leave the Domain Privacy box unchecked. You'll be able to add it after you've chosen a name at a later date.
After you've paid, you'll notice a charge of either $106.20 for a 3-year subscription or $47.40 for a 1 year.
Step 2: It's Time to Setup Bluehost
After you've paid Bluehost they will attempt to market to you a couple of additional or premium components for your blog. You can ignore these and scroll down and select No Thanks.
Next, you'll see a page welcoming you to Bluehost. Click Create your password to initiate the installation of WordPress.
At this point, you'll be asked to create a password. Make sure to include a number, capital letter, and symbol. Make sure to document it somewhere. This will now be your password for signing into Bluehost.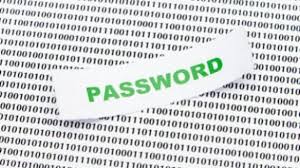 Enter your new password, check the box, and then select Next.
After that, select login to continue with the installation of WordPress.
Download WordPress
Bluehost will then download WordPress, which makes the responsibility of writing How to Start a Travel Blog and Begin Making Money, much simpler! This is a relatively new aspect that makes the initiation process much easier (than before). Once WordPress is installed, it's now time to select a theme.
You may want to think about selecting a premium WordPress theme at a future date as the free ones are used in abundance. At this point, simply select a free theme, one that seems appealing to you and we'll begin configuring the WordPress site. Click Start Building to view your new WordPress site!
Step 3: It's Time to Design Your Blog
You should be automatically taken to the dashboard in WordPress on your new site. Hint: This is a good page to bookmark. You'll probably spend a lot of time here. Now that you've learned how to create a blog, it's time to cover the basics of creating posts, blogging, and utilizing the WordPress Dashboard.
The dashboard is where you'll change the appearance of the site, start new posts, add plugins, and design the look and feel of your blog. It's very user-friendly even for the novice, and WordPress makes the process extremely intuitive. After logging on to your WordPress dashboard, a Welcome Screen will guide you through the subsequent steps.
Next, select the button Business to start making your blog.  Don't worry about inadvertently selecting Personal, the settings are identical and can be easily changed.
When running a blog business, having access to reliable and efficient merchant services is crucial for growth and success. Experience the flexibility and convenience of Barclaycard merchant services in your operations.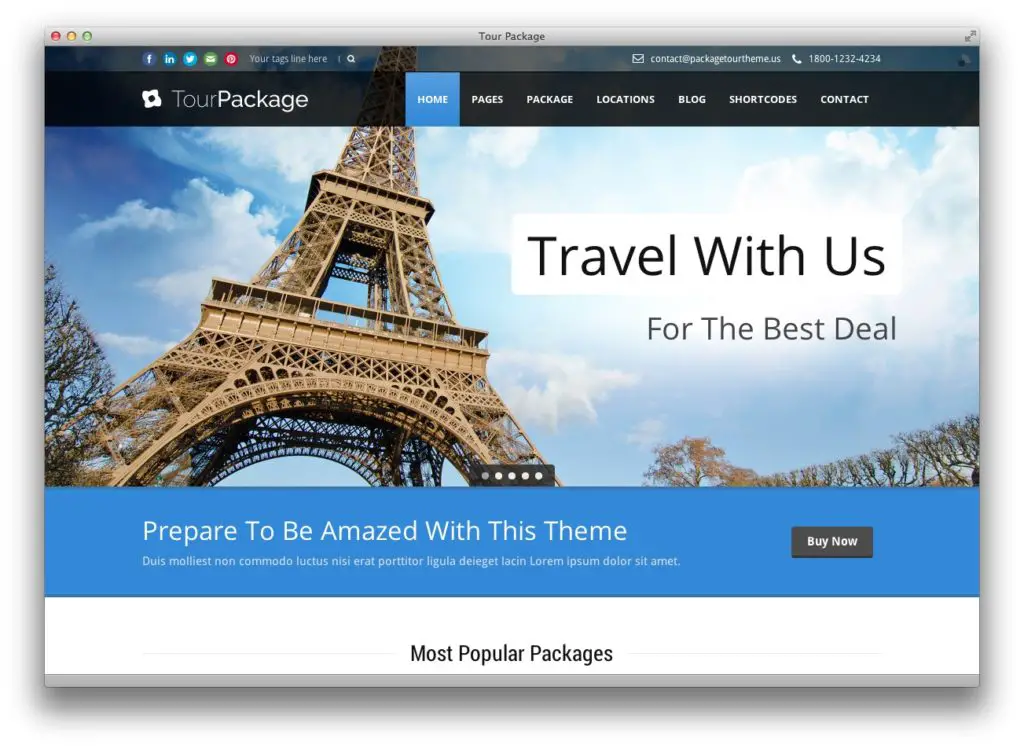 Now, look at the dashboard in WordPress, on the upper left toolbar, hover over Appearance, and then select Themes.
The Motto of Your Blog
WordPress then requests some additional information about the site. For the site title, type the name that you've selected for your blog, and for the description, think of a brief, one or two-sentence motto or philosophy for your website (i.e.: Breaking Free Without Breaking the Budget.)
Click Yes to continue setting up WordPress. Next, hover over Appearance (you should know where it is by now) and select Themes.
You'll now be taken to a section that will provide you with the ability to cherry-pick from hundreds of themes. This is by far the most thrilling part of starting a blog because this is the moment it comes to life!
To preview a theme, simply hover above it and select the Preview button. Upon selecting the ideal theme, hover over it and select the Install button. An appealing theme for many new users is the "Twenty Seventeen" theme because it's easy to use and offers tons of configuration opportunities.
Please note: The Twenty Seventeen theme was most likely the default theme previously installed.
Being that you've selected your theme, let's move forward into customizing your blog, hover over Appearance, and select Customize.
The customization section allows users to alter the layout and colors of the selected theme. Many WordPress help sites go into great detail on how to "work your magic" here to get the exact look you're yearning for. Mess around a wee bit here and find the layout that works for you.
Step 4: Time to Start Blogging
After creating and customizing the blog, the next step is to add content. To get started creating your first WordPress post, locate the Posts menu on the left-hand side of the WordPress Dashboard.
You can either hover above the Posts link or select to expand it to reveal the submenu. Now you'll see the Add New Post page where you can create your first post. The first box is where you'll want to enter the title of your post. Next, is the Post formatting section or post editor? This is where you'll actually type the content of your post.
Now you just need to start creating! The more content you generate and add, the faster your site will grow. Many bloggers try to write one post per day, but when you're on the road it's typically one to three per week. It's important to schedule posts (with yourself) to be consistently adding content to the web. Remember to write about things or experiences that others may find useful or entertaining.
Social Media
Next up, is social media. Social media is so important nowadays, so make sure to create new social media accounts with your new blog's name. This will help spread your content, build your brand, and start generating revenue! It's highly recommended that you share your content on all of your social media accounts.
Another popular way to advertise your blog is by creating guest posts on other blogs. This entails you creating content for other websites or blogs and linking (or associating) them back to your blog. Think about contacting your favorite creators and seeing if you can post some content on their blog or site so that a backlink is created to your blog.
Traffic may initially be slow, but don't get discouraged. It will pick up. Eventually, your posts will appear on the front pages of Google searches and you'll start making serious money!
Have you found this article helpful? Please share it with your friends and colleagues on social media. If you have any questions about managing your blog, or you're having issues with the steps listed above make sure to reach out to us and we'll help.
Cheers! You're Officially a Blogger.
---
Disclaimer: All of the links to Bluehost are affiliate links. Meaning, we've created an affiliate relationship with Bluehost. In turn, you'll receive a discount and we'll receive a small commission for any purchases you make.
It costs you nothing extra. In fact, you'll save money as we've negotiated discounted pricing for our followers through Bluehost. This small spoke on a very big wheel helps to maintain our own blog, and we do greatly appreciate your support!