Himachal Pradesh attracts people all around the year. The state receives maximum footfalls in North India when it comes to traveling. From laid-back travelers to adrenaline-pumped travelers, nobody will be disappointed. The pocket pinch for touring in Himachal Pradesh can vary accordingly. The vast array of the beauty of Himachal Pradesh will treat you every moment.
Visit Himachal Pradesh and take a pause from your hustle-bustle life. Be far from the madding crowd and surround yourself with Mother Nature. The snow-clad peaks, dense pine forests, and gurgling rivers will be your buddy the entire time on your vacation.
Himachal Pradesh, India
The list of reasons to visit Himachal goes on―the diversity of Himachal Pradesh opens up numerous possibilities for exploration. Probably, the easiest way to visit the area is with a Himachal tour package. Going on a guided tour is perfect for international visitors, this is because travelers will see many parts of northern India, in an efficient manner. Also, the tour starts and ends in Delhi, making it extremely convenient.
Our Favorite Tour of Delhi: From Delhi: Private 4-Day Golden Triangle Luxury Tour
For those travelers looking to go at it on their own, make sure to visit Dharamsala. This small town sits in the Kangra Valley, alongside the Dhauladhar mountains. Also, Dharamsala is one of the most spiritual cities in all of India, along with one of the cleanest. The spectacular scenes of nature, along with the calm and serene setting are the perfect way to enjoy the best of India.
Also, if this is your first visit to India, make sure you see the Taj Mahal at sunrise or sunset.
Below are the top 6 reasons to plan your holiday in Himachal Pradesh for a unique experience.
1. Explore the Queen of Hills: Shimla
In Himachal Pradesh, you cannot afford to miss out on exploring the capital of the state. The quintessential hill station of India will amaze you with its beauty. The British Raj has left its charm on their summer capital.
Read: India Travel Tips – 4 Best Things to Do During Your India Trip
You can witness the colonial heritage. The architecture of Shimla speaks for itself and showcases the colonial legacy. Everything happening happens around the Mall, it is the life of Shimla. Also, the panoramic view will melt your heart.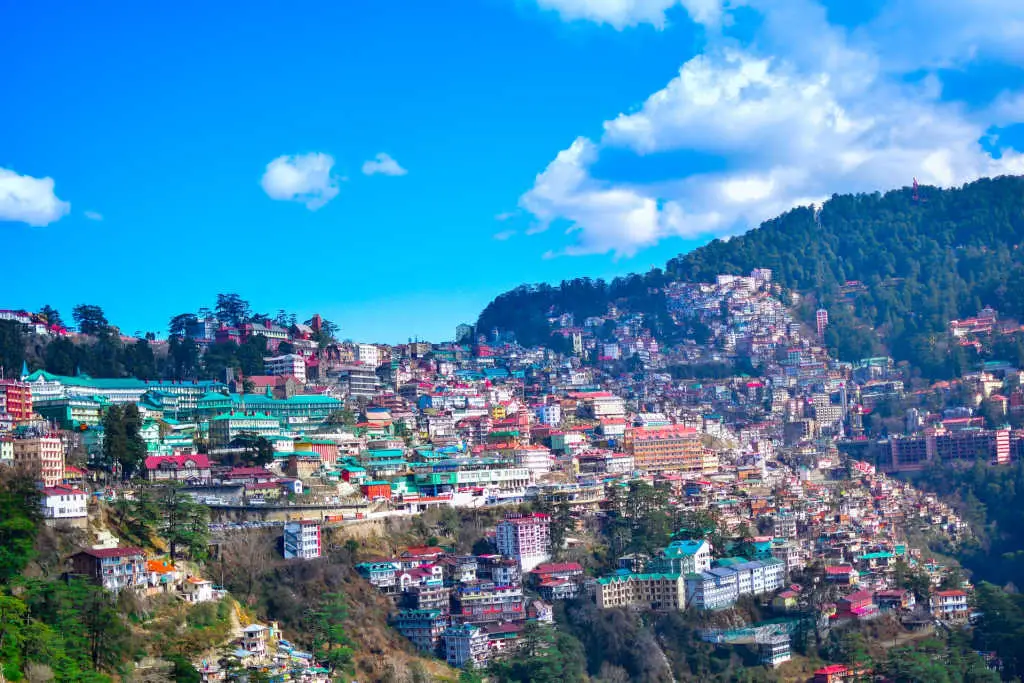 It is also ideal for laid-back travelers. Explore the nearby places like Jakhoo Temple, Christ Church, Tudor library building, Chadwick Falls, etc. Spend some quality time while enjoying the snow-covered mountains. Nothing is better than that.
Best Tour of Shimla: Shimla Manali Package With Trans Himalaya Travels
2. Fly High at Bir-Billing
Quite literally, fly high! Bir-Billing is a paradise for the gliders and this place in 'Bharat' is mostly popular for flying activities, such as paragliding, and it only costs about USD 30. A quaint village in Himachal Pradesh is also famous for its Tibetan colony and monasteries. However, paragliding remains the foremost reason to visit Bir-Billing.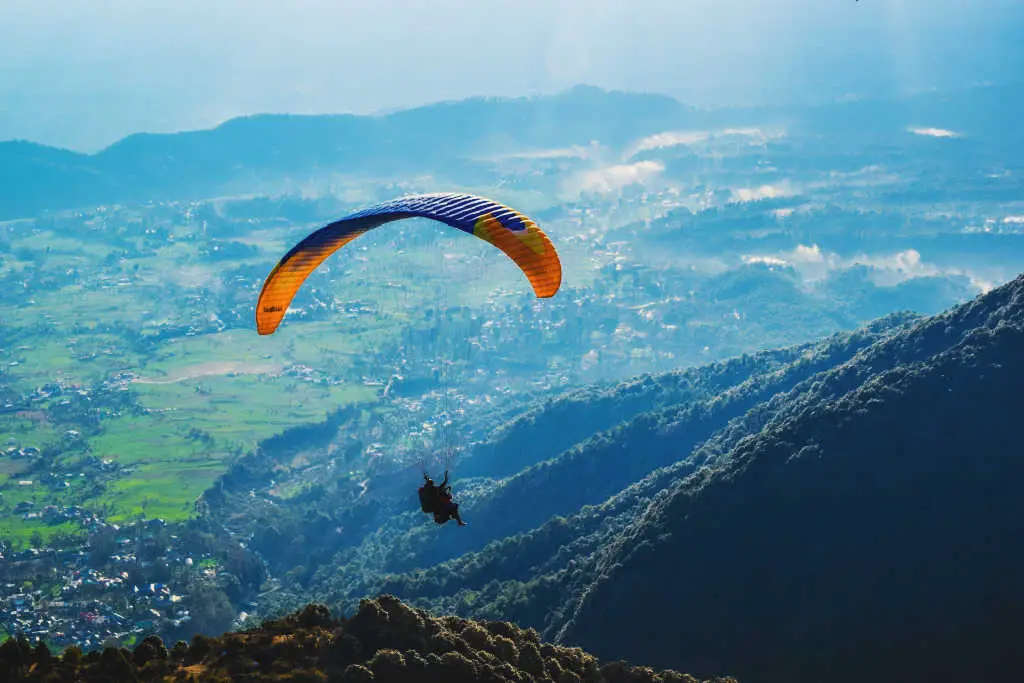 The atmosphere of Bir-Billing is perfect for paragliding. The incredible height makes it the best place for takeoffs. Experience the 360-degree view of the Himalayas as you glide. Nothing beats this adrenaline rush experience. One must experience this on their Himachal tourism package for once in their lifetime.
Best Tour of Bir-Billing: Paragliding in Bir
3. Boost up Your Adrenaline in Manali
Manali is synonymous with Himachal Pradesh. Himachal Pradesh is mainly famous for Manali. This place holds everything that one wishes to experience in their holiday including scenic views, beautiful parks, temples, multi-day hiking, and adventure sports.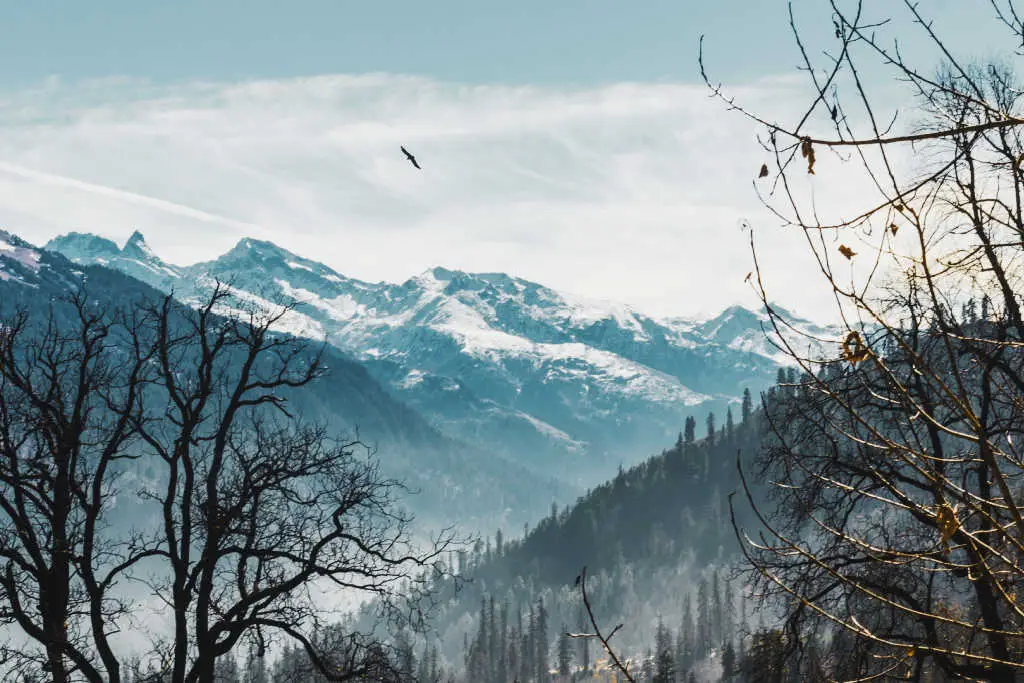 Manali is the hub of adventure sports including cycling. Manali has one of the best and most scenic cycling routes in the world. We recommend the 14-night Himalayan Cycling Expedition from Manali to Leh, diehard cyclists will be in heaven.
Be ready to boost your adrenaline! Manali is known for its water sports. Gear up to raft in the roaring Beas River. The Beas River is most stable at this location. Hence, it is ideal for river rafting. This sport is available all over the year and can be enjoyed the full year, even you can take part in other different activities all over the year at Solang Valley.
4. Explore the Magnificent Temples
An array of temples showcase the glorious mythological past of Himachal Pradesh. This also gives an insight into the beliefs of the inhabitants of Himachal Pradesh. There are approximately 34 temples spread across the state. Each temple has its own story. The strong beliefs of the locals can be witnessed at these temples.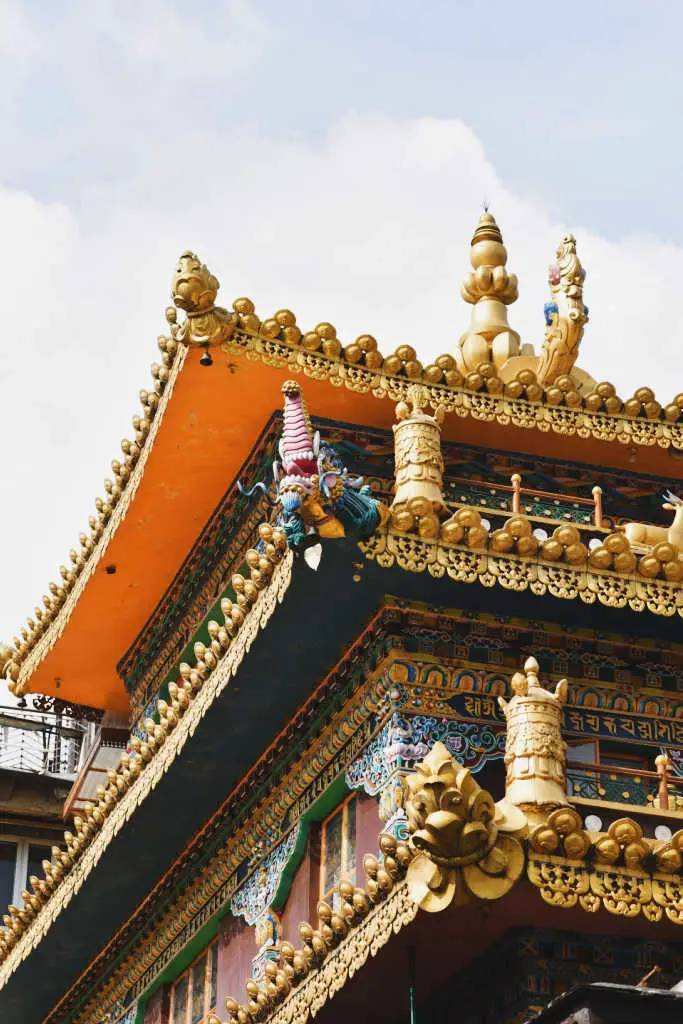 From the most famous places to visit in Himachal, Vajreshwari Mata Temple is one of them and it is known to be the busiest place for 'yatra' in Himachal Pradesh. There are other famous temples such as Hadimba Temple in Mandi, Laxmi Narayan Temple in Chamba, Jakhoo Temple in Shimla, etc.
5. Transcend Into Another World – Rohtang Pass
One of the top reasons to visit Himachal Pradesh is to visit the Rohtang Pass. A world beyond words. No phrase justifies the beauty of this place—a trendy destination amongst travelers for ages.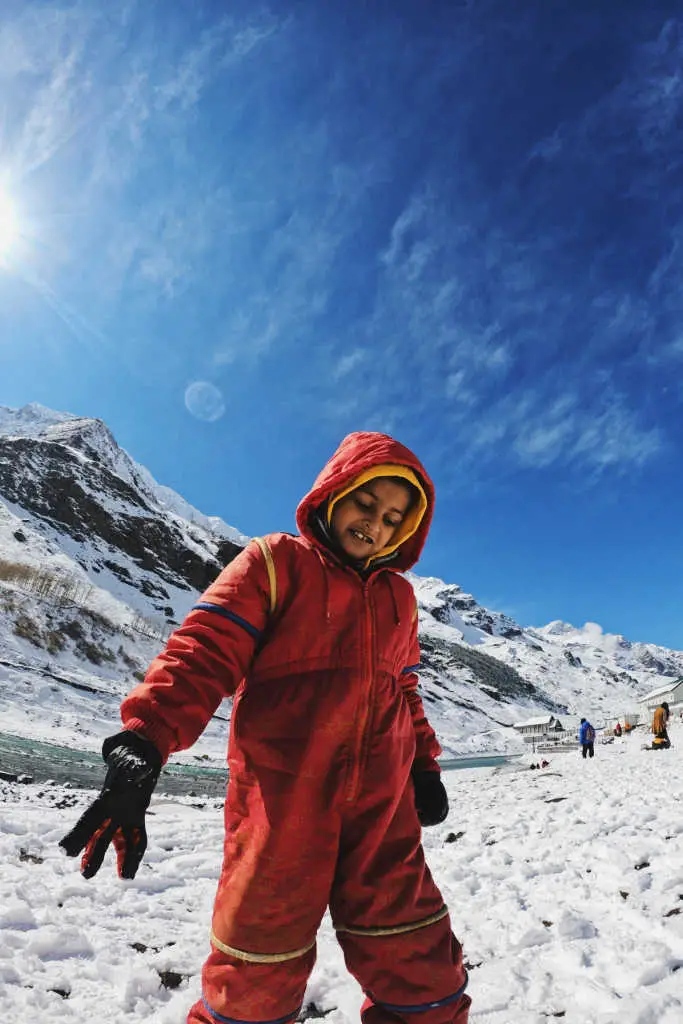 The carpet of snow awaits you. It's nothing like you have seen before. Just 51 kilometers from Manali, this place is indeed heaven. As your car paves through the narrow road, you will feel every second of your life is worth it for this spectacular experience. The snow wall on both sides is exhilarating.
Transport yourself into this wonderland and feel every moment. Or, take a guided Himachal tour package to make sure you see this wonderful place during your journey through India.
6. Have Fun at Fairs and Festivals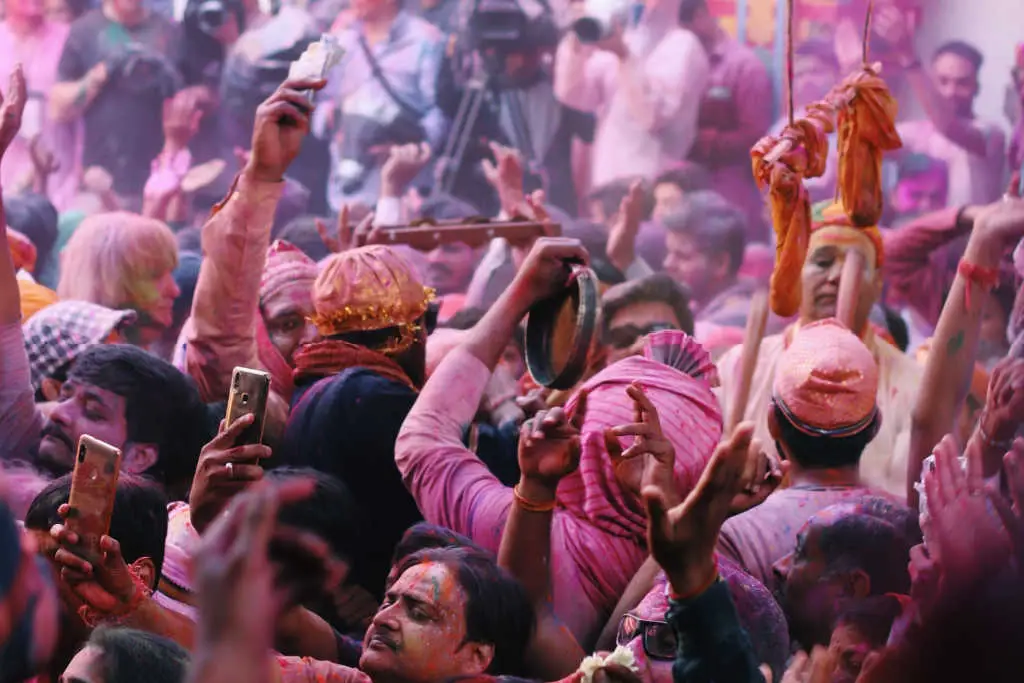 There are many reasons for visiting Himachal but one of the reasons is their amazing culture. No matter what time you are visiting, you will get a little peek into their vast culture. Here, fairs & festivals take place throughout the year for different purposes. Your heart will do a little happy dance. To experience another culture is on the to-do list of many.
One of the most significant festivals of Himachal, Pradesh is Kullu Dussehra. The fair during Kullu Dusshera is labeled as an international fair. This takes place during October. Halda Festival is another popular one. This festival is organized to welcome the 'Naya Varsh', i.e., New Year. So is the most awaited festival in the state. It is famous for its exotic rituals and grand cultural celebrations.