When traveling to Italy's coast, you'll find the beauty and enchanting atmosphere to be simply mesmerizing. There are countless activities to indulge in, ensuring your trip is filled with unforgettable memories. If we consider the coastal treasures awaiting your discovery, it is clear that Italy's coastline truly has something for everyone.
Stick around as we explore the various gems worth checking out while on Italy's coast, and how to do it on a budget.
Why the Italian Coast? Something for Everyone
For those who love water sports, opportunities abound – from sailing and kayaking to paddle boarding and snorkeling. On the other hand, if relaxation is more your style, there's no shortage of stunning beaches where you can unwind with a book or soak up the sun.
History buffs will be delighted by their endless options for exploration. From ancient ruins to charming fishing villages, every corner offers a glimpse into Italy's rich heritage. Art enthusiasts will also find inspiration in magnificent art galleries like Uffizi in Florence or Galleria dell'Accademia in Venice.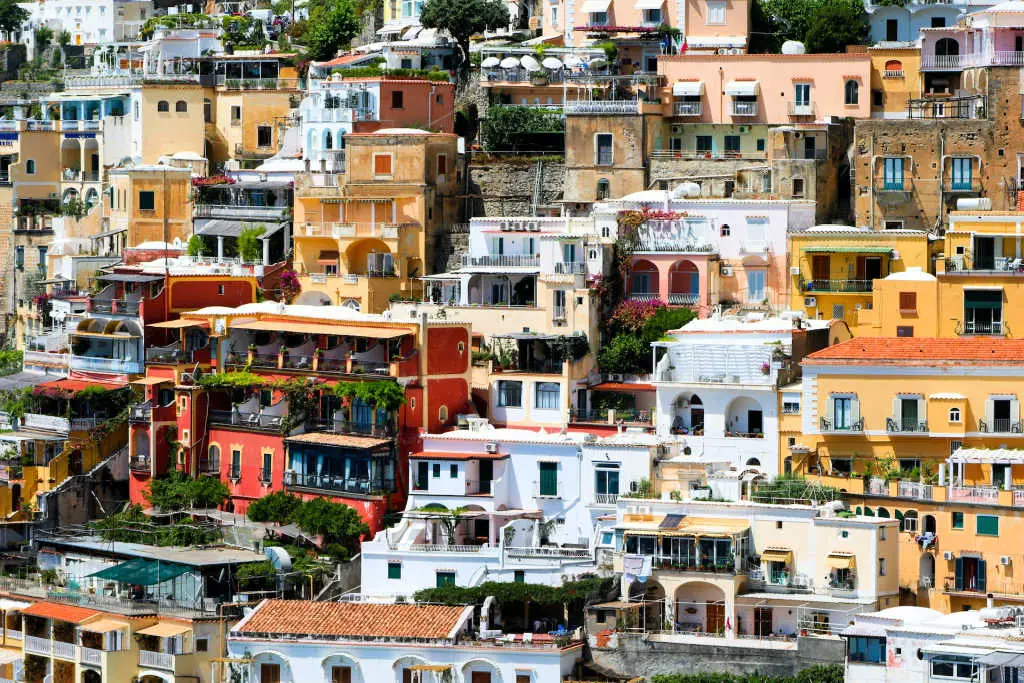 As you explore coastal towns like Cinque Terre or Sorrento, savor Italy's delicious cuisine – fresh seafood dishes, mouth-watering pasta varieties, and scrumptious gelato are just a few examples. No trip would be complete without visiting renowned wineries and vineyards spread across Tuscany while enjoying breathtaking landscapes.
In short, a trip down Italy's coast presents an awesome experience that will captivate your heart and stimulate your senses. With so many picturesque sights, diverse activities, and cultural gems, each day brings a new and exciting adventure.
5 Amazing Coastal Treasures You Shouldn't Miss
1. Cinque Terre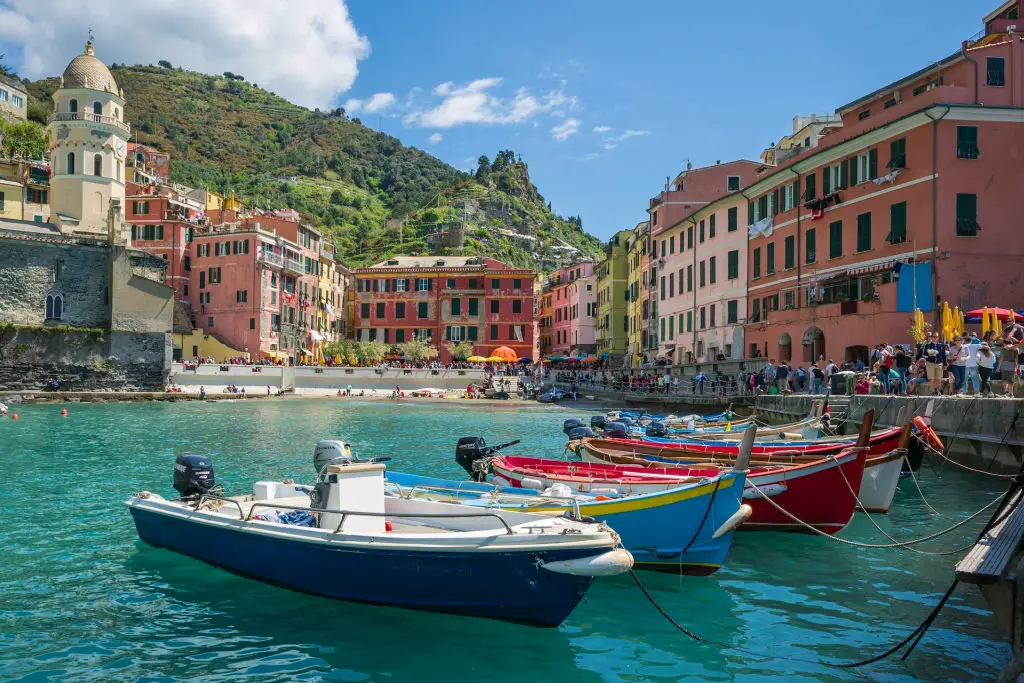 This charming group of five colorful villages perched on rugged cliffs offers breathtaking views and unforgettable hiking experiences. Meander through the narrow streets, enjoy local delicacies, and take in the vibrant atmosphere that makes Cinque Terre a must-visit destination.
2. Positano
Nestled along the Amalfi Coast, Positano is a picturesque town with cascading houses providing an iconic setting for relaxation and exploration. Discover its beautiful beaches, Positano beach clubs, stylish boutiques, and traditional Italian fine dining during your stay.
3. Capri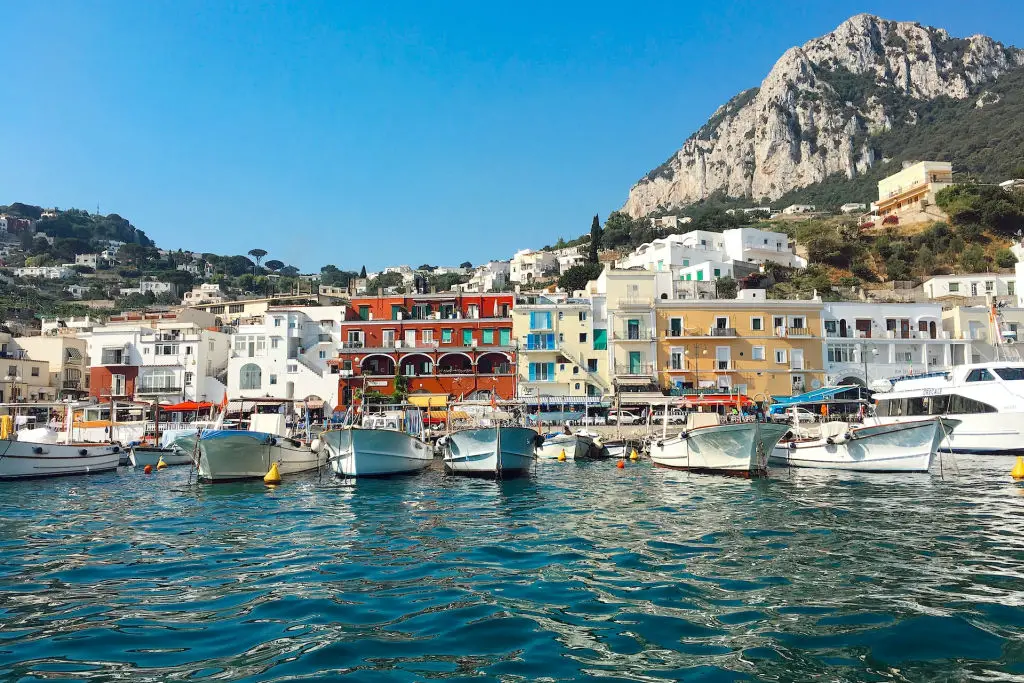 Step off a boat and onto this idyllic island for an unforgettable day trip. Admire its azure waters from the famous Blue Grotto or take a chairlift up to Monte Solaro for panoramic views over Capri's stunning landscape.
4. Portofino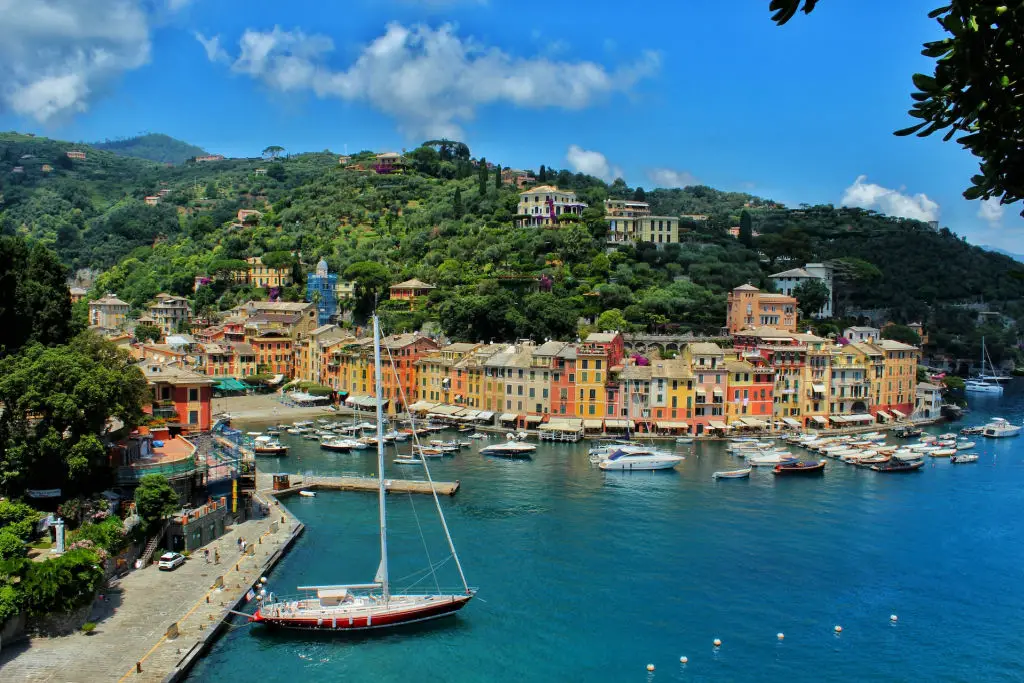 A luxurious haven on the Italian Riviera, Portofino's colorful harbor is a sight to behold. Stroll down picturesque streets lined with pastel-colored villas, indulge in some designer shopping, or dine at one of its Michelin-starred restaurants.
5. Sardinia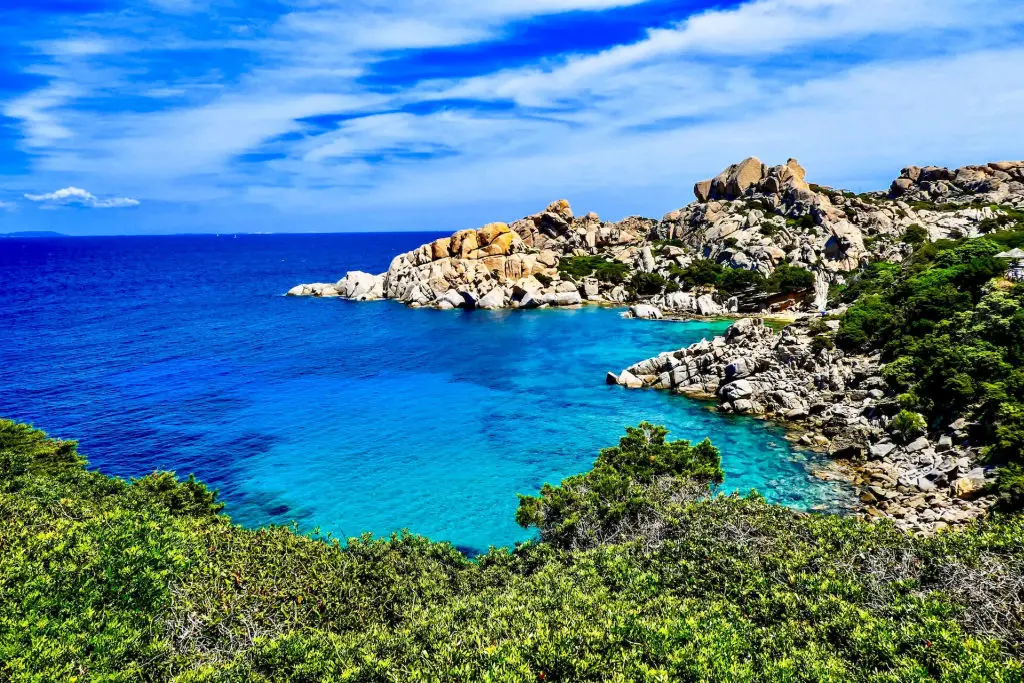 From pristine beaches to rugged mountains, Sardinia's diverse landscapes will leave you in awe. Discover its ancient ruins, immerse yourself in local traditions, and enjoy the island's distinctive cuisine for a truly memorable coastal experience.
Tips for Touring Italy's Coast on a Budget
Want to tour Italy's enchanting coast on a budget? It's very doable. You can experience the dazzling coastal gems and create priceless memories of your Italian adventures, all without breaking the bank. Here are some tips.
Sift through tour packages: This can be a great way to save money. The likes of Exoticca's Italy Tours offer budget-conscious tour packages that provide great value for money while ensuring an unforgettable experience along Italy's coast.
Choose affordable accommodations: Instead of hotels, consider staying at B&Bs, hostels, or booking vacation rentals. This will help you save money while experiencing local living.
Travel during off-peak periods: Avoid high-season months like July and August when prices soar. Opt for shoulder seasons (April-May or September-October), as the weather is still pleasant and costs are lower.
Make use of public transportation: To explore coastal towns and villages, use public buses or trains rather than renting a car or taking taxis.
Look out for free attractions: Many historical sites, museums, and galleries offer free admission on certain days or specific times. Explore such places to save on entrance fees.
Enjoy budget-friendly dining options: Indulge in delicious yet affordable dining by choosing establishments frequented by locals such as trattorias and osterias, where meals cost less than fancy tourist restaurants.
All in all, Italy's stunning coastline beckons travelers with its captivating scenery, rich culture, and unforgettable experiences. Armed with the knowledge provided in this article, you can confidently plan an incredible yet budget-friendly trip that encompasses everything this beautiful destination has to offer.
So don't hesitate to embark on your coastal Italian journey; utilize these helpful tips and uncover the unique magic behind each coastal gem that awaits you.