Being wine lovers, we were looking for the best Florence wine tours. We were so excited to explore Italy's Chianti region and wanted to make sure we did it right. But as always, visiting the wine country can get a little overwhelming.
Figuring out transportation, planning the route, and organizing tastings can turn a relaxing, enjoyable experience into a very stressful one. Then add the worry about drinking and driving. No thanks!
Best Florence Wine Tour With Lunch
After tons of research, we ended up booking with Walkabout Florence Tours, which has been leading award-winning guided day trips from Florence since 2009. Opting for the full-day > Chianti Safari Tour, we had an amazing day in Tuscany's wine lands. While not one of the cheaper Florence wine tours at about USD 200 per person, it's one of the best, and worth the money.
🧀🍷😋 Chianti Safari: Cheese, Wine & Lunch > Check Availability
Nevertheless, if you don't feel like spending that much and are looking for a comparable experience, a good alternative full-day tour is the > Tuscany Day Trip from Florence: Siena, San Gimignano, Pisa, and Lunch at a Winery It's less than USD 100 per person, and stops at an organic winery in the Chianti region, along with the Leaning Tower of Pisa, a UNESCO World Heritage Site. However, there is less of a focus on wine and more on culture, architecture, and food!
🏛️😋🍷 Tuscany Day Trip: Lunch at Winery, Pisa > Check Availability
Are you short on time or are simply looking for a quick half-day tour of Tuscany from Florence? Then, this > Small-Group Wine Tasting Experience in the Tuscan Countryside tour may be just what you're looking for. Along the way, you'll explore the Chianti Classico region, tour two wineries, taste various wines and olive oils, and even taste local cheeses and meats.
🍷🧀 Small-Group Tuscany Wine Tour > Check Availability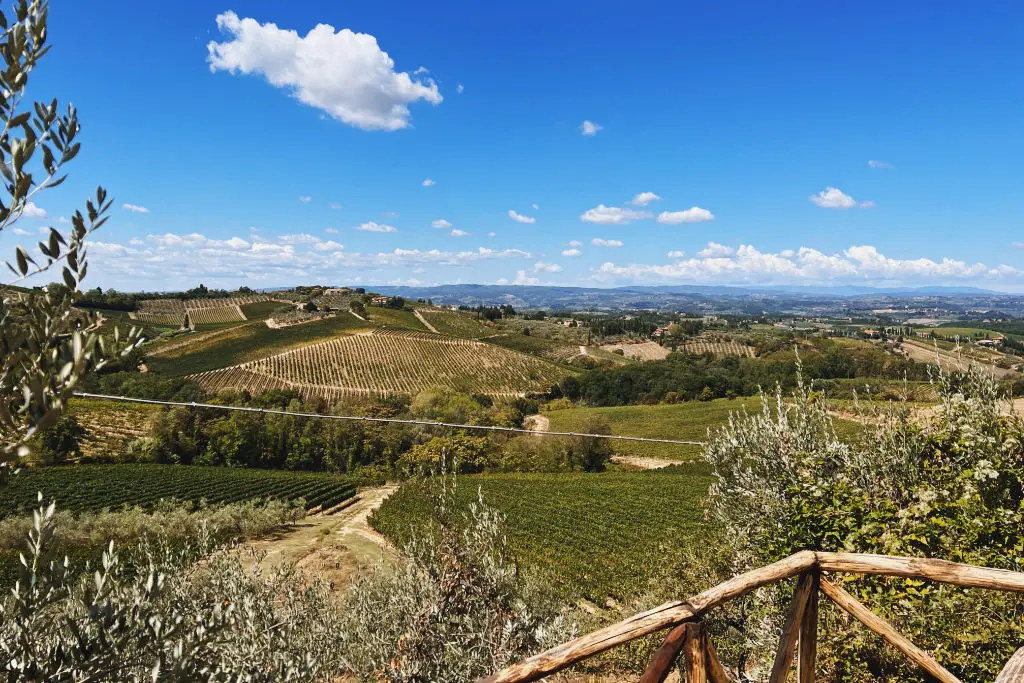 Chianti Safari Tour
Our day started at the meeting point of Piazza dei Cavalleggeriat at the Biblioteca Nazionale (National Library). From there the group hopped on a customized and decked-out Unimog safari vehicle and headed for the scenic, unmarked backroads of Tuscany. You can check out "The Beast" driving through the Tuscan hills by clicking here.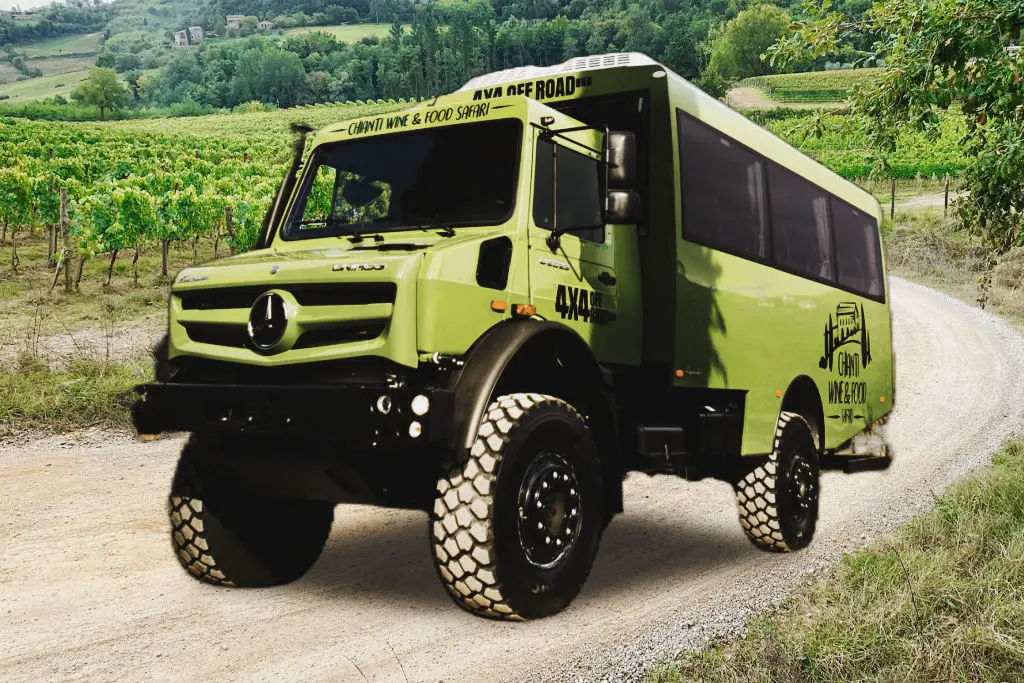 Quick Recap of the Tour
During the full-day Chianti Safari Tour, the group will visit the Chianti Classico region, explore two estates, enjoy lunch at a traditional Tuscan restaurant, and taste 9 wines along the way. Moreover, passengers get escorted through the Tuscany countryside on a custom Unimog, taking the mantra of "Getting Off the Beaten Path" to a whole new level.
Back to the Tour
We sat back, watched the passing scenery, and learned about the history of Florence and the Chianti wine region. One of our favorite takeaways was learning all about the iconic, 700-year-old symbol of the black rooster emblem.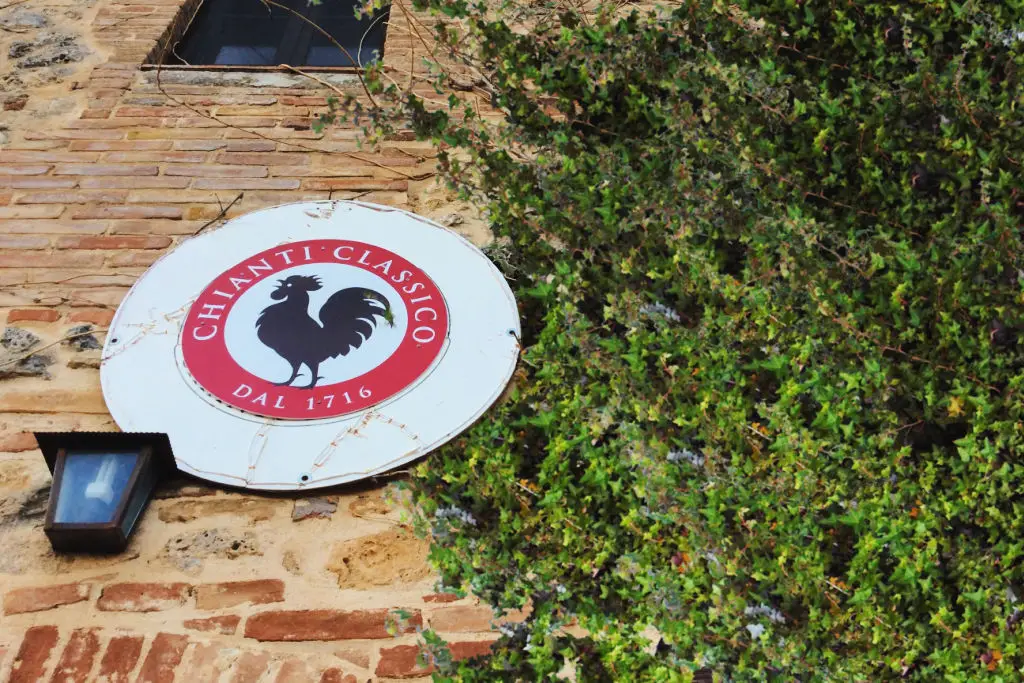 First Stop
Our first stop was at Villa le Corti, a stunning estate where we tasted three wines, local olives (and olive oil), meats, and cheeses. Afterward, we took a tour of the cellars and olive mill. Dramatically, we used the underground tunnels that are connected to the winery.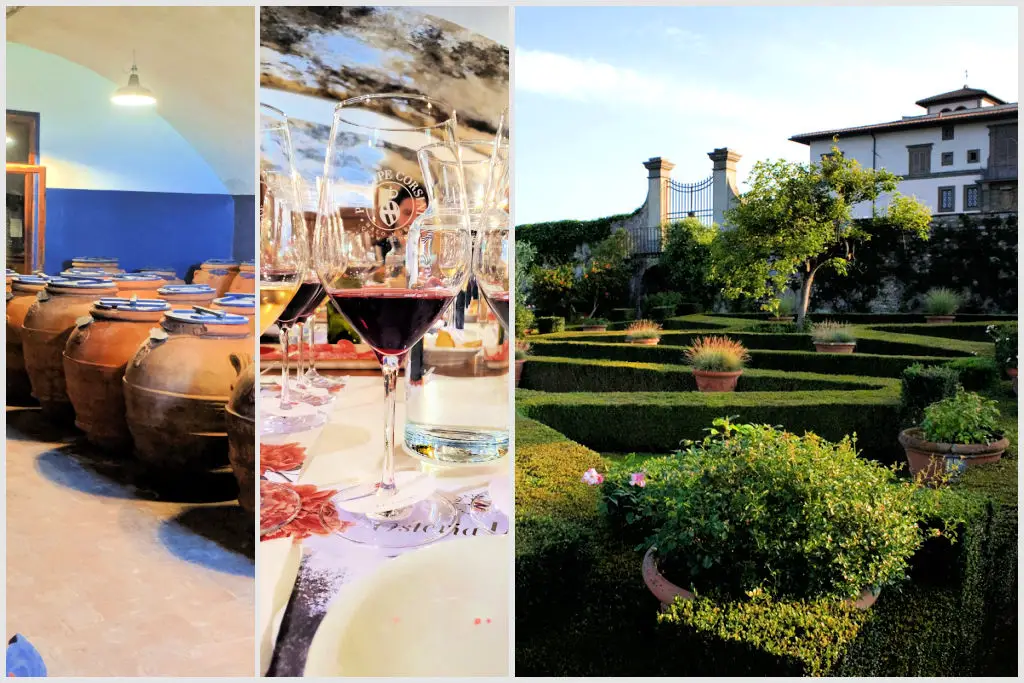 Our guide and hosts were hilarious, engaging, and passionate about their products. They rolled out the red carpet for us! There's little doubt that we participated in a first-class wine-tasting experience.
Second Stop
Getting from Villa le Corti to La Cantinetta di Rignana Restaurant would be quite challenging in a rental car. Luckily, we were in "The Beast," making the journey effortlessly and enjoyable.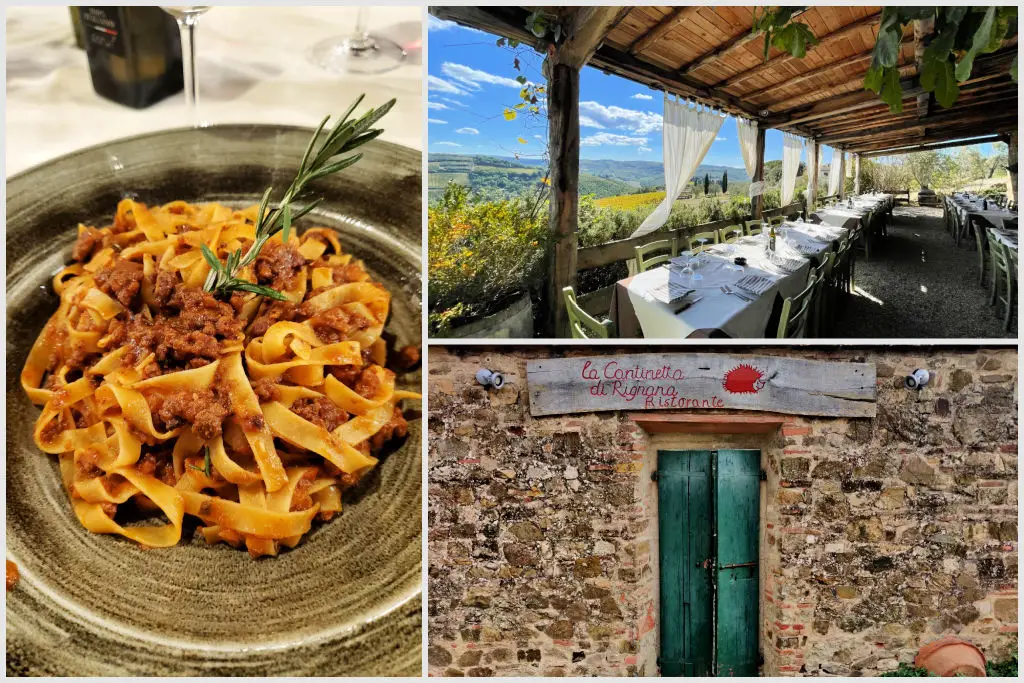 At the restaurant, guests are treated to the most stunning views of the Tuscan countryside, and the best traditional Italian food. During our visit, we were presented with five various crostinis and generous portions of scrumptious beef and truffle pasta—all fantastic, high-quality tastings and food.
Third, and Final Stop
The final stop of the day takes place at Poggio Torselli, an impressive villa with an incredible history. Guests receive a tour of the villa and receive an explanation regarding the wine production.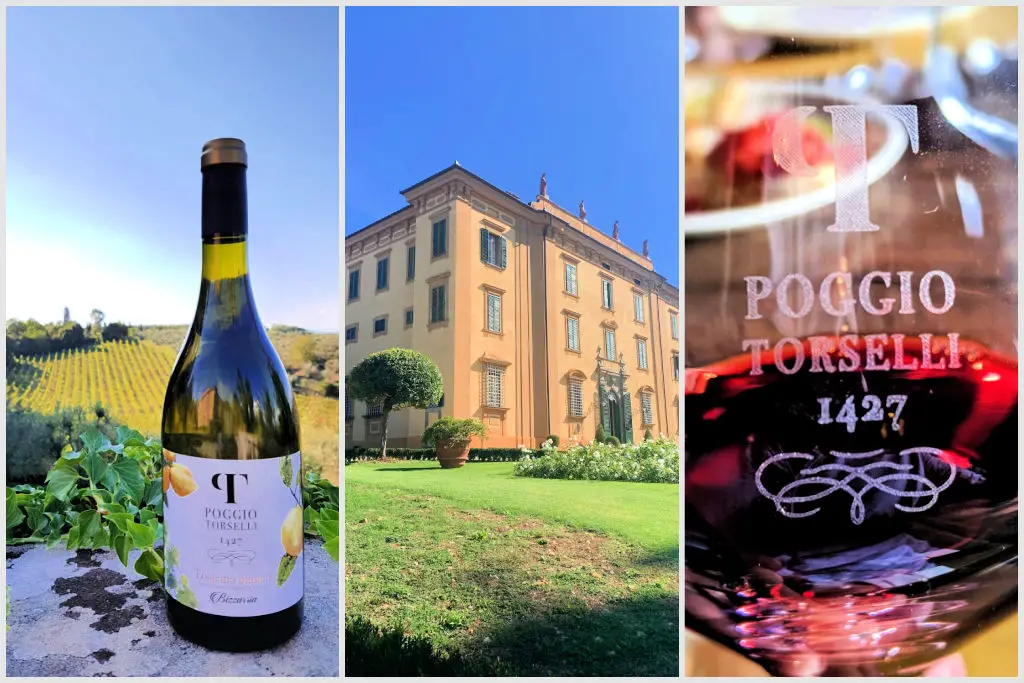 Additional time is allotted here to explore the grounds, take pictures, and taste the final three wines of the day, accompanied by cheese, of course! Depending on the time of year, you may even be blessed to enjoy a sunset at Poggio Torselli. Nevertheless, like us, you'll most likely look back at the day as one of your best in Italy.
🚍🍷 From Florence: Chianti Safari > Check Availability
With our bellies warmed from the Chianti wines, we returned to Florence reflecting on our fun-filled day. Overall, we highly recommend taking the  Chianti Safari Tour wine tour. Our day was relaxing, organized, and most importantly, of great value.
We Need Your Help
Did you find this article helpful? If so, bookmark it and when you're planning your next vacation click on any of the links below before finalizing reservations. You'll get the best price, we'll earn a small commission, and you'll help support future articles.
Thank you!
BEST TRAVEL SEARCH ENGINES
🏘️ Book Your Accommodation
We use Tripadvisor and Priceline's Express Deals to compare prices and reviews in advance and check availability
✈️ Book Your Flight in Advance
To find the cheapest flight options, you can use WayAway and Skyscanner to find the most suitable choice for you
🚗 Reserve Your Rental Car
Use DiscoverCars and Skyscanner to compare prices and view the largest selection of vehicles