As the smallest country in South Asia, the Maldives contains about 1,200 tropical coral islands lining the equator. Moreover, the Maldives is most famous for its white sand beaches and crystal-clear waters, but the destination holds many hidden gems which offer travelers a fun and luxurious vacation experience.
Boasting a diverse underwater world, bioluminescent waters, unspoiled beaches, luxury accommodations, endless water adventures, and a rich cultural history, the Maldives is often described as a paradise on Earth. It's hard to argue with an
The insight and advice below will assist you in booking tours to Maldives. Now, let's dig into finding out what you should expect when holidaying in the Maldives. Below are eight reasons why you should choose the Maldives as your next destination!
1. Diver's Paradise
The Maldives is world-famous for being one of the best diving and snorkeling spots. Beginner divers can appreciate the abundant shallow reefs, while experienced divers will love the challenge of more complex dive sites.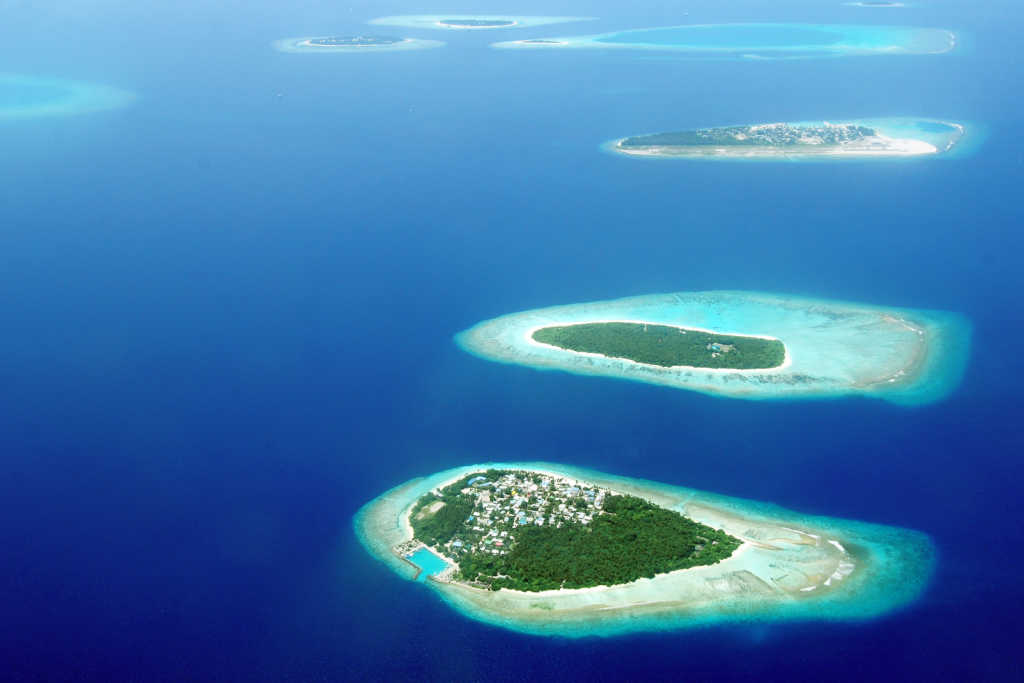 In clear warm water, the numerous Maldivian coral reefs teem with colorful marine life and over 2,000 tropical fish species. Swim alongside turtles, small reef sharks, dolphins, manta rays, and enormous whale sharks. Be sure to bring along an underwater camera to capture the incredible experience.
Many affordable PADI diving courses are offered in the Maldives and can be completed during your stay. The Maldives is, after all, the most beautiful destination in the world to learn to scuba dive.
2. Bioluminescence
One of the many things you hear tourists rave about the Maldives is its bioluminescent waters. Phytoplankton emits luminescent light in response to the ocean's movement as a defense mechanism for fish and other sea creatures.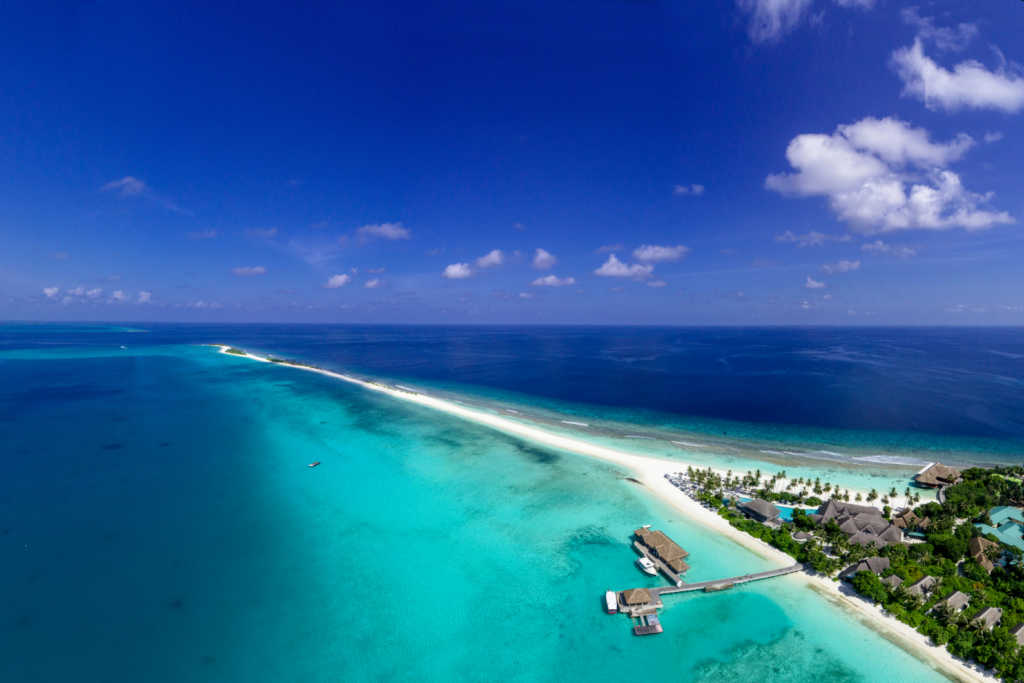 What you witness is the stars of the Indian Ocean, luminescent blue waves rolling ashore under the night sky. It is a once-in-a-lifetime experience and a popular reason to choose the Maldives as your holiday destination.
3. Natural Beauty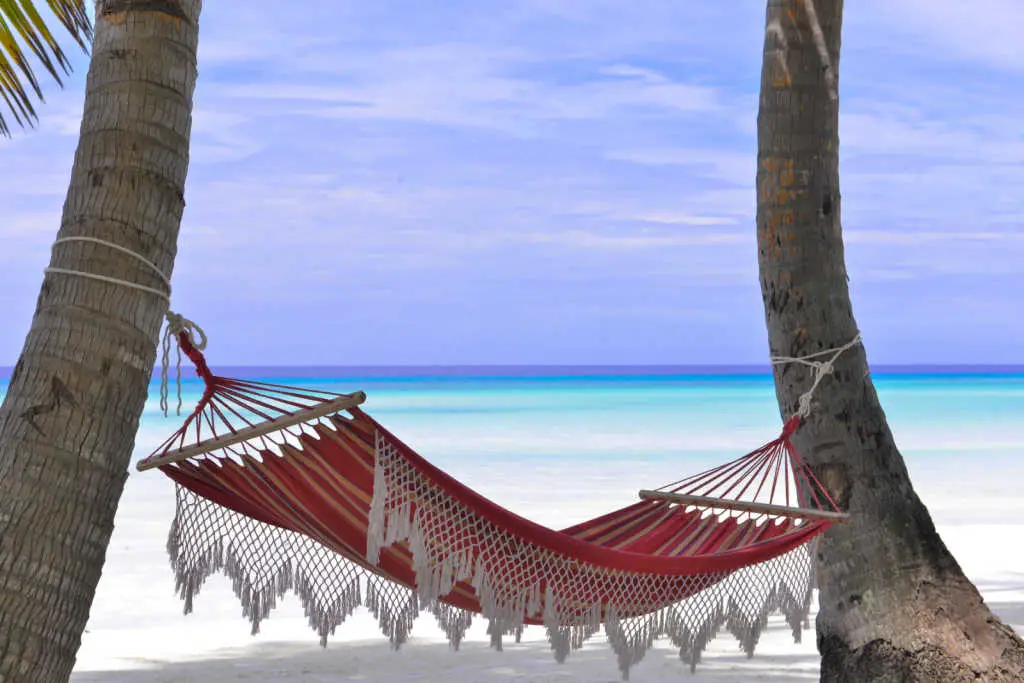 The Maldives is a nature enthusiast's dream, offering a natural wonderland yet unspoiled. Besides beautiful white sand beaches and clear, blue water, the islands are home to diverse wildlife, from whale sharks to tropical fish to fruit bats to pelagic birdlife. The Maldives serve as a vital layover for migrating birds, offering birdwatchers an opportunity to spot rare species.
4. Adventure-Packed
If adrenaline spikes are what you are after, the Maldives is never short of an adventure. It is the world's flattest country, so don't expect mountain hikes. Instead, the destination is famous for world-class surf swells and mesmerizing dive spots.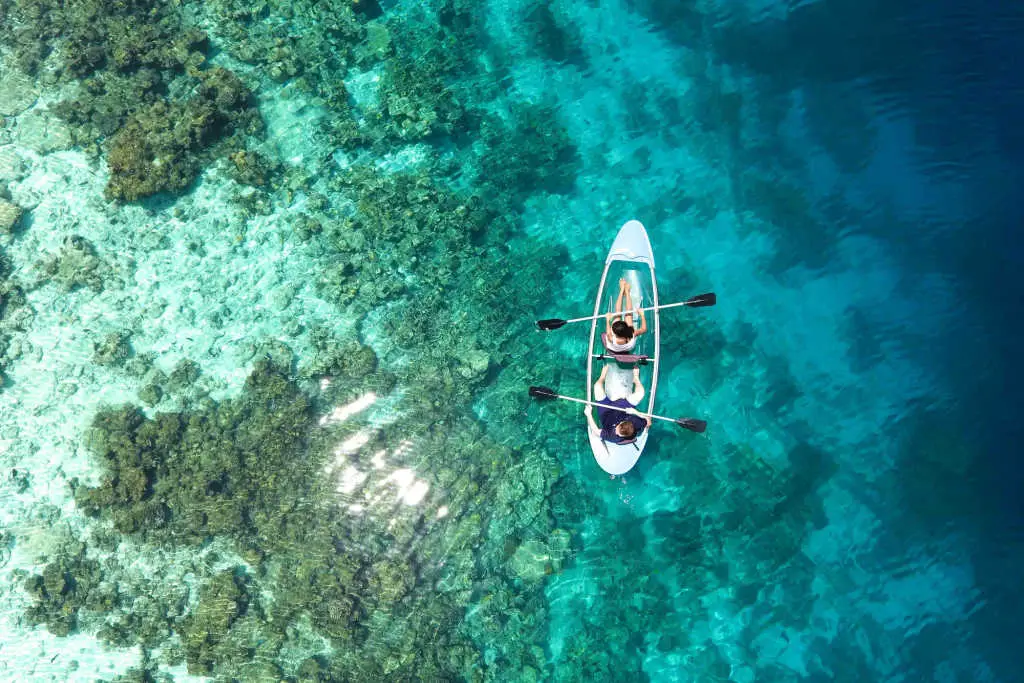 Water sports are popular with tourists in the Maldives, including big game fishing and boat tours. If you enjoy kayaking, jet-skiing, parasailing, water-skiing, and wakeboarding, to name a few, the Maldives is a no-brainer as your next destination.
5. Luxurious Relaxation
If relaxing on quiet beaches is more your speed, the Maldives will not disappoint. The islands' coastlines boast world-class beaches, such as Hulhumale and Veligandu Island beach, known for their white sand, clear water with temperatures ranging from 25 to 30 degrees Celsius year-round, and not a trace of litter in sight.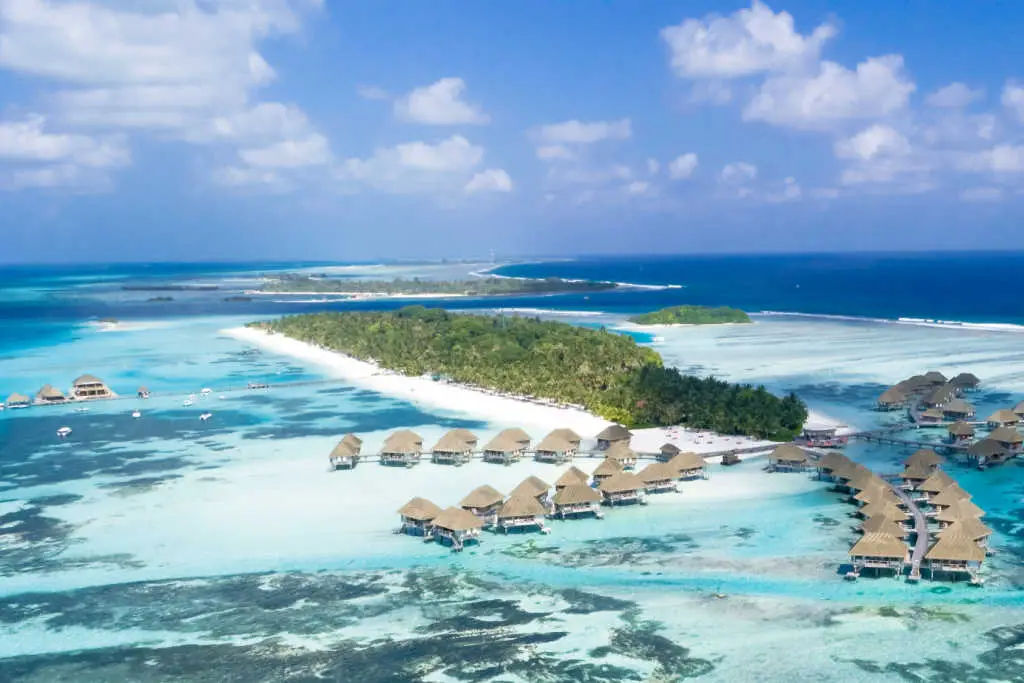 The Maldives is also renowned for its incredibly lavish resorts where sheer luxury meets peaceful seclusion. The islands never feel overcrowded. It's why royals and celebs frequent the Maldives for paparazzi-free vacations. Book your stay at a beautiful resort and expect not to lift a finger- it is your holiday, after all!
6. Spa Therapy
Vacations are about pampering yourself. A great way to spend your holiday is receiving a full-body massage on Maldives resort on water, offering a view of the Maldives' colorful sea life below, such as at the Kuda Huraa.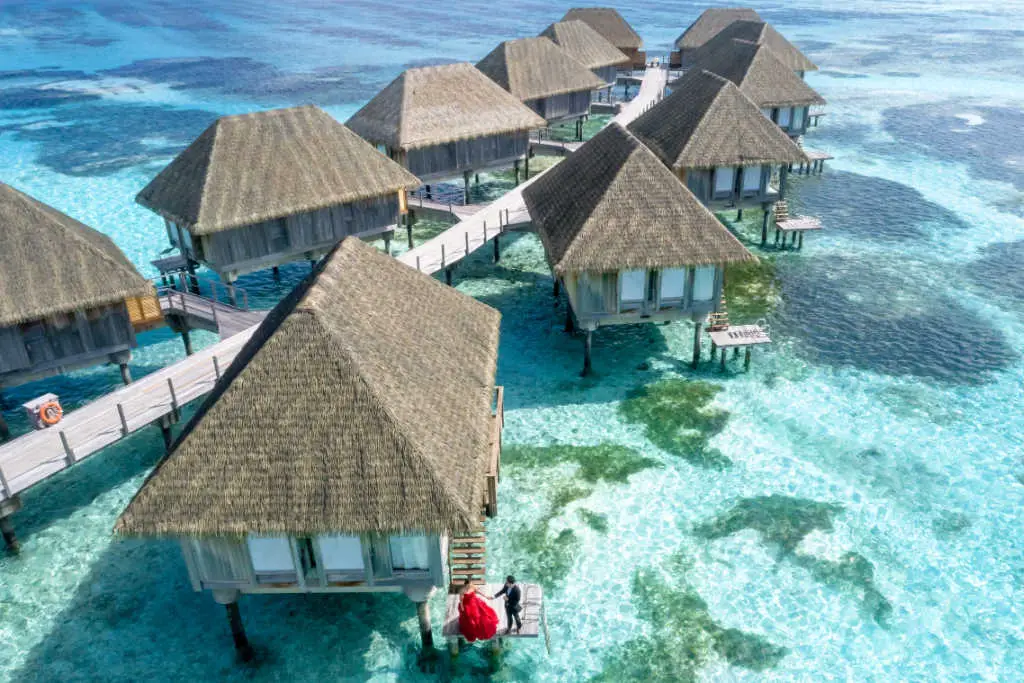 The Maldivian islands host many other spa therapies, from seaside cabanas to the Huvafen Fushi's panoramic underwater glass walls, which shed mesmerizing blue light over the spa room. Rejuvenate the body, mind, and soul with exclusive spa treatments ranging from foot massages to reiki sessions while sipping tea and watching the fascinating marine life pass by.
7. Architectural Heritage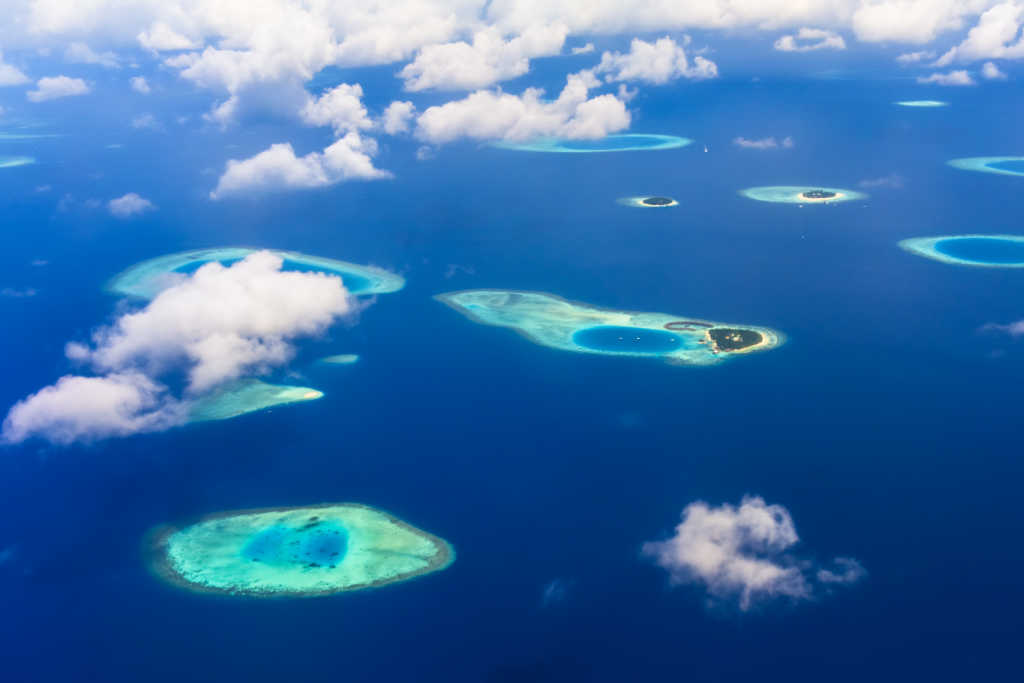 Fascinating architecture embellishes the Maldivian islands. Ancient mosques, such as the Grand Friday Mosque with its golden dome, feature stunning coral stonework, intricate wood carvings, and beautiful Arabic calligraphy. Many ancient mosques, temples, and other historical landmarks are still used to this day and are popular tourist destinations.
8. Maldivian Culture
More than 350'000 people inhabit the Maldives. Bearing a vibrant culture centered around Islam, Maldivians host many festivals, such as Eid al-Adha and Eid al-Fitr.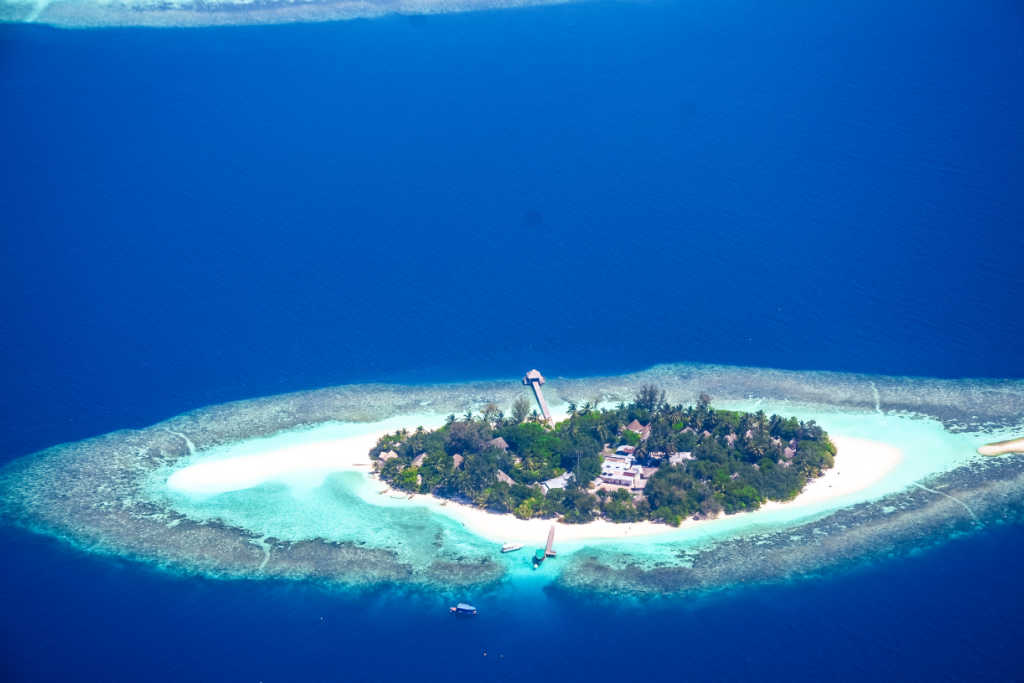 The Boduberu is a popular folk dance of the Maldives held under the stars on the beach. Along with many other traditional dances and songs, the Boduberu showcases the colorful and joyful hearts of the Maldivian people. Riding a traditional Maldivian boat, the Dhoni, is another fun way to get to know the locals during your vacation in the Maldives.
Learn More
The pristine and clear Maldivian beaches will whisk your stress away with the sea breeze, but the islands have so much more to offer than just that. Whether you love catching waves, exploring colorful underwater landscapes, enjoying a cocktail with your partner, or dancing in bioluminescent water under the stars, the reasons to choose the Maldives as your next destination are endless. Discover tours to the Maldives and experience its beauty for yourself.