There are plenty of private Mendoza wine tours, however, it is possible to have a wonderful time on a self-guided tour too. In Mendoza, Argentina we set out for quality, not quantity. Our goal was to enjoy a winery or two, then enjoy lunches with mountainous vineyard views.
At first, figuring out logistics here was overwhelming. In our research, many previous backpackers blogged about how they splurged by succumbing to a private tour. We even considered it!
Luckily, we figured out a thing or two before spending too much money. Here's how to visit Mendoza, Argentina wine country on a budget.
Mendoza Argentina Wine Tours
Private guided Mendoza wine tours can be ungodly expensive ranging from $160-$190+ USD per person. And with two weeks in this area, and three wine regions to cover, we had the time to figure out how to be a bit more budget-savvy.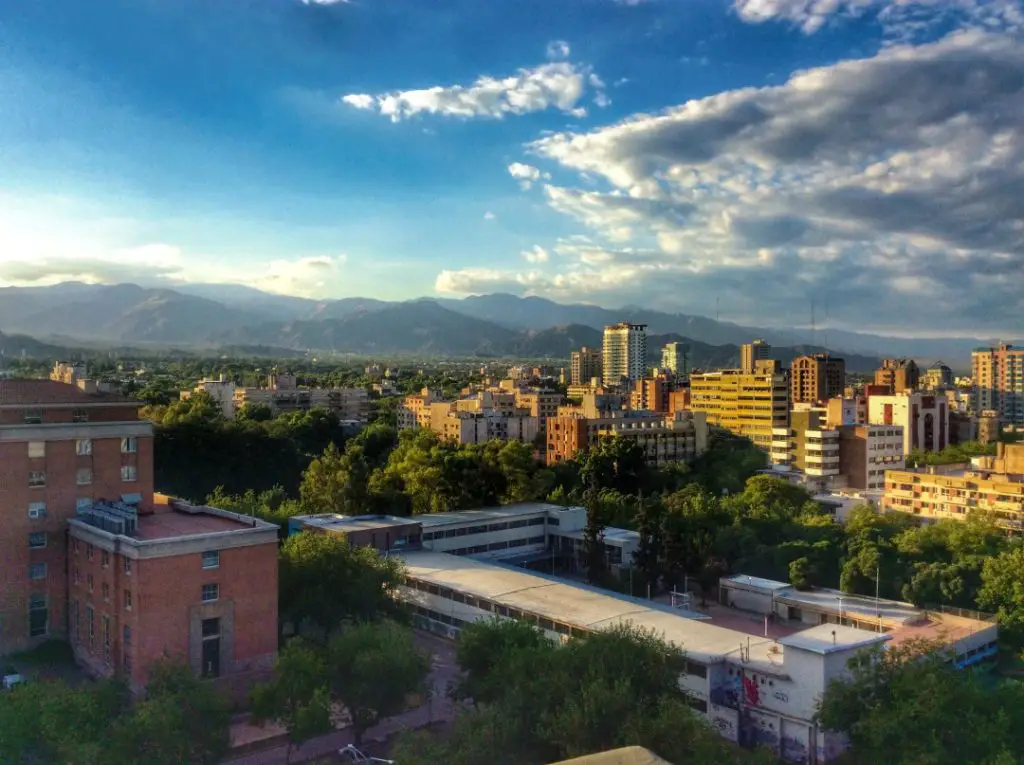 One of the biggest tips we can offer is to go to the Information Center at the corner of San Martín and Garibaldi. The English-speaking agents offered information on where to get buses, the preferred bodegas, and many logistics that helped us plan our time here. Mendoza is comprised of three major wine areas including Luján de Cuyo, the Uco Valley, and Maipú.
Luján de Cuyo | Mendoza Argentina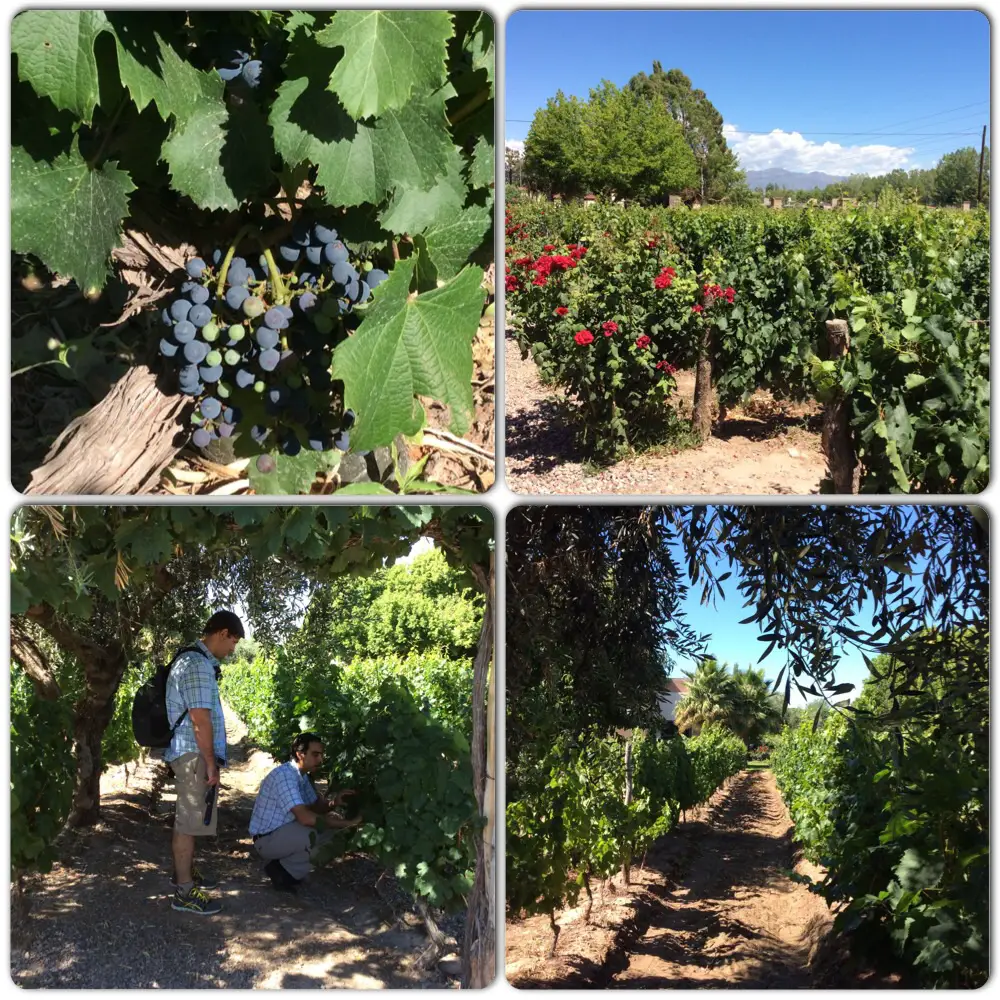 We purchased tickets at the local bus terminal (go to the Cata International service window and they'll sell you tickets on Mitre) to get to Luján de Cuyo. It cost 11 pesos (USD 1.30).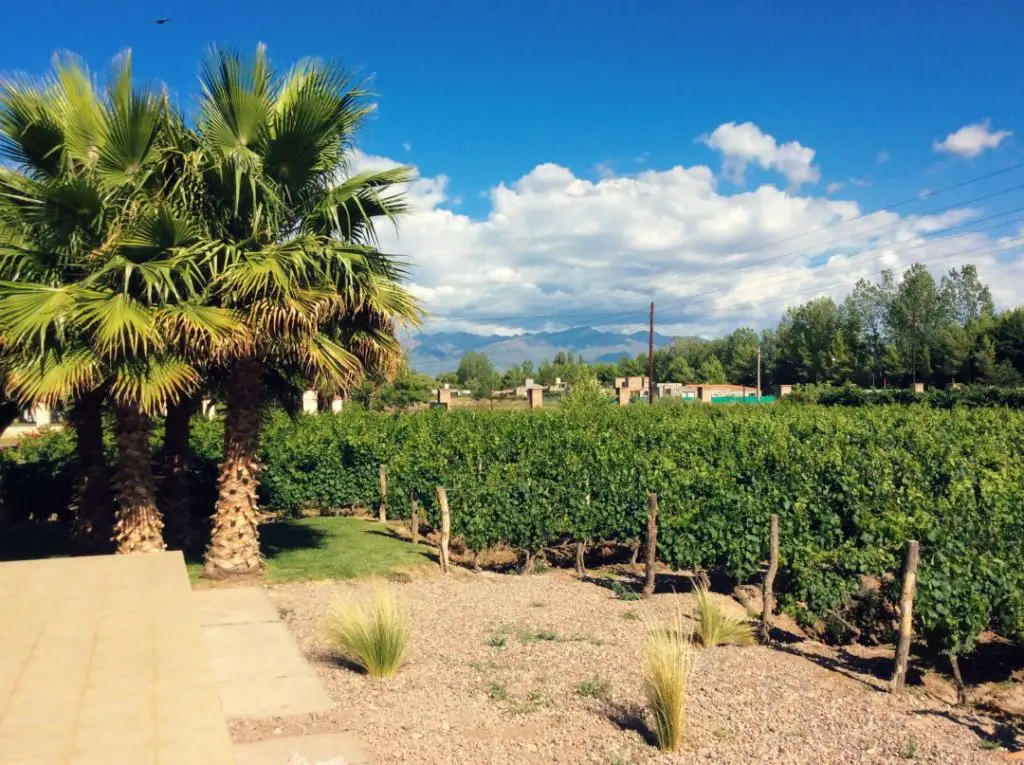 To get the most of the area, we stayed overnight in the highly recommended Luján de a Cuyo Bed and Breakfast. The reviews are true.
The host, Nacho was wonderfully helpful in arranging our time in the area. He sits with each group upon your arrival to assist in planning your time in the region. So in addition to a wonderful B&B stay, he serves as a tour organizer.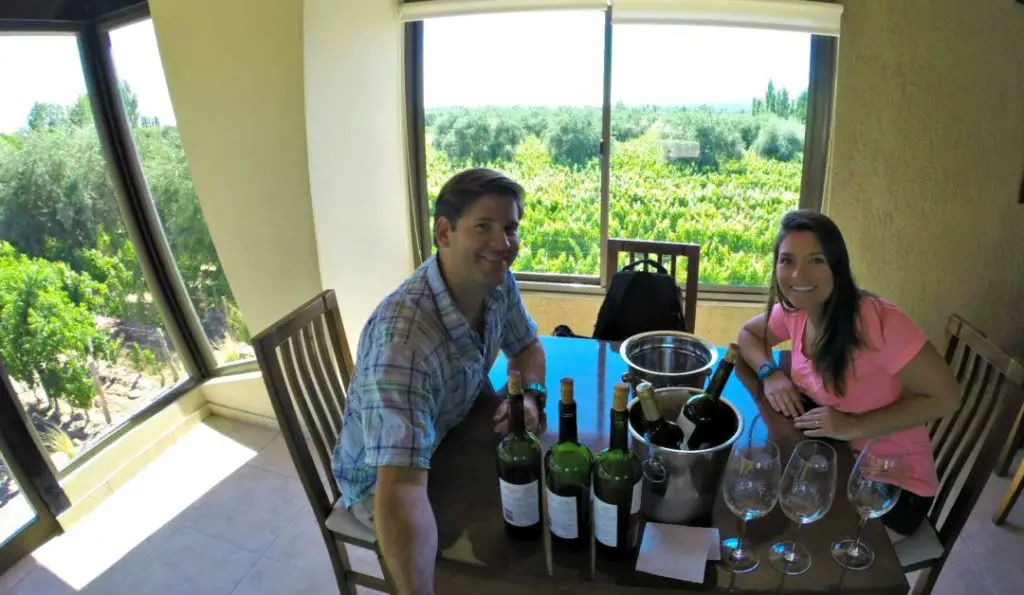 Primula Catina | Dante Robino | Roberto Bonfanti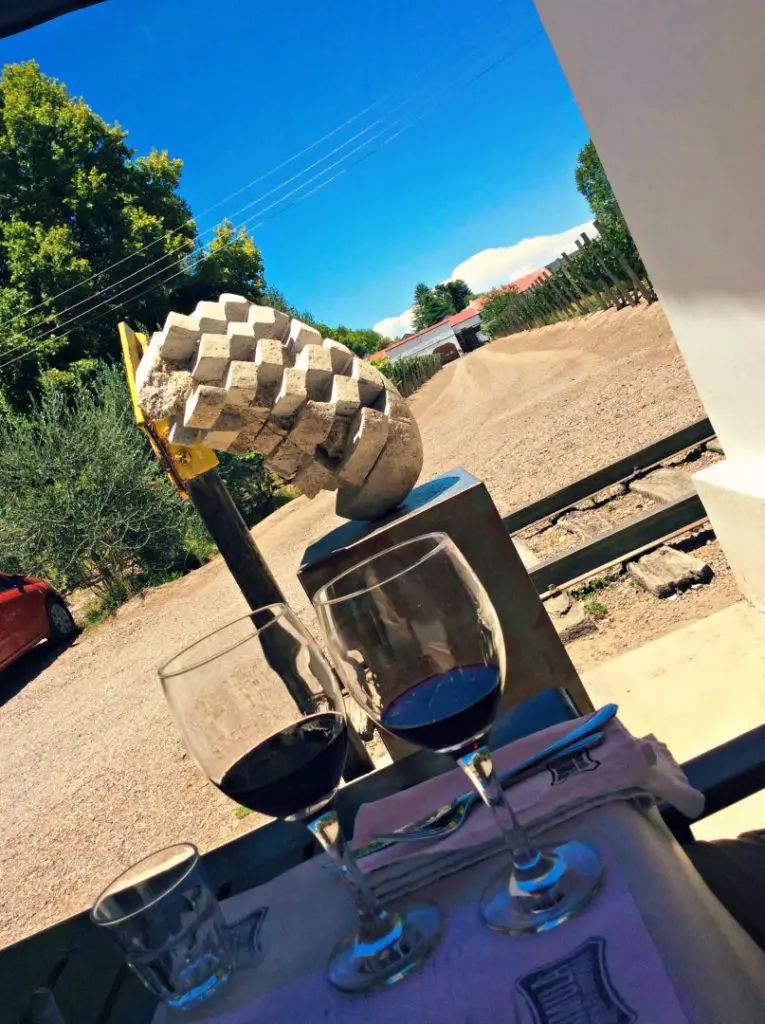 On our first day, he helped organize a vineyard lunch at Primula Catina Ferraviarua and tasting at Dante Robino (even driving us one-way at no cost!). On the second day, he recommended a great-tasting and tour at Roberto Bonfanti which was free and one of the best tours we had in Argentina as it was a personalized tour by the founder's grandson.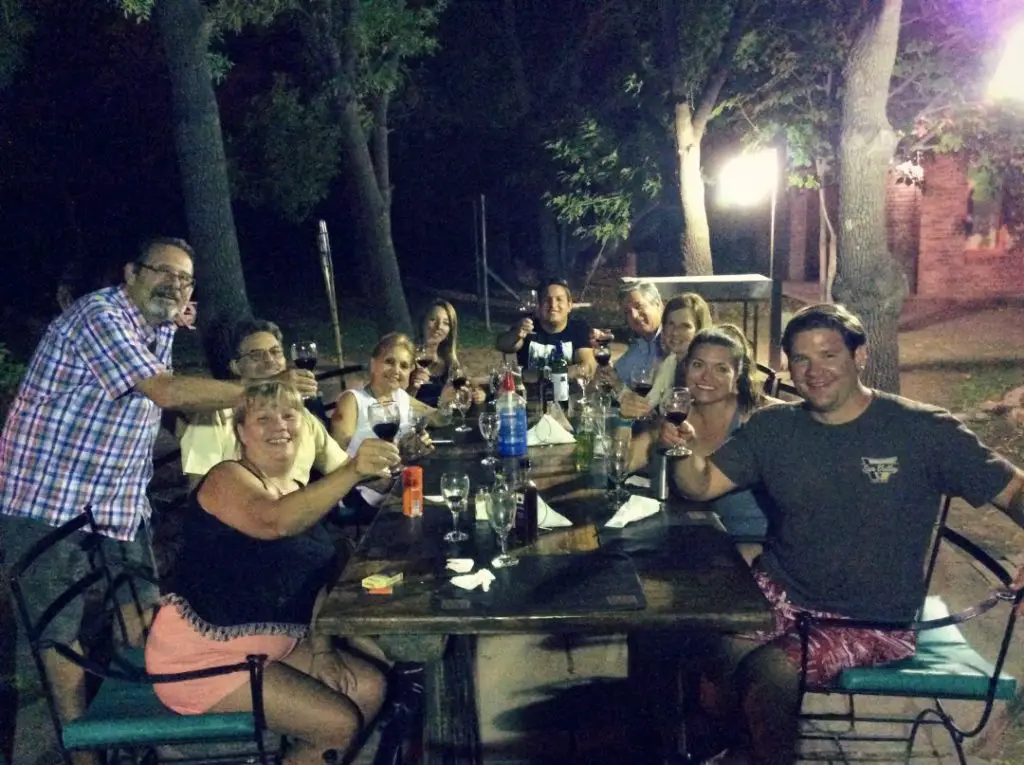 Another perk is that Luján de Cuyo B&B offers an outside, home-cooked dinner (by his mother) with endless wine. At USD 19 per person, we felt it was a nice, opportunity to have a more personalized Argentine dining experience with other guests.
Valle de Uco | Mendoza Argentina
Considered the top wine-growing area of Mendoza, with the highest altitude producing quality grapes, this area gave us the wine experience we were looking for! With help from the Information Center, we purchased tickets at a small bus agency near our apartment (you can buy tickets at any location that sells bus tickets) at approximately USD 7 per person to Tupungato.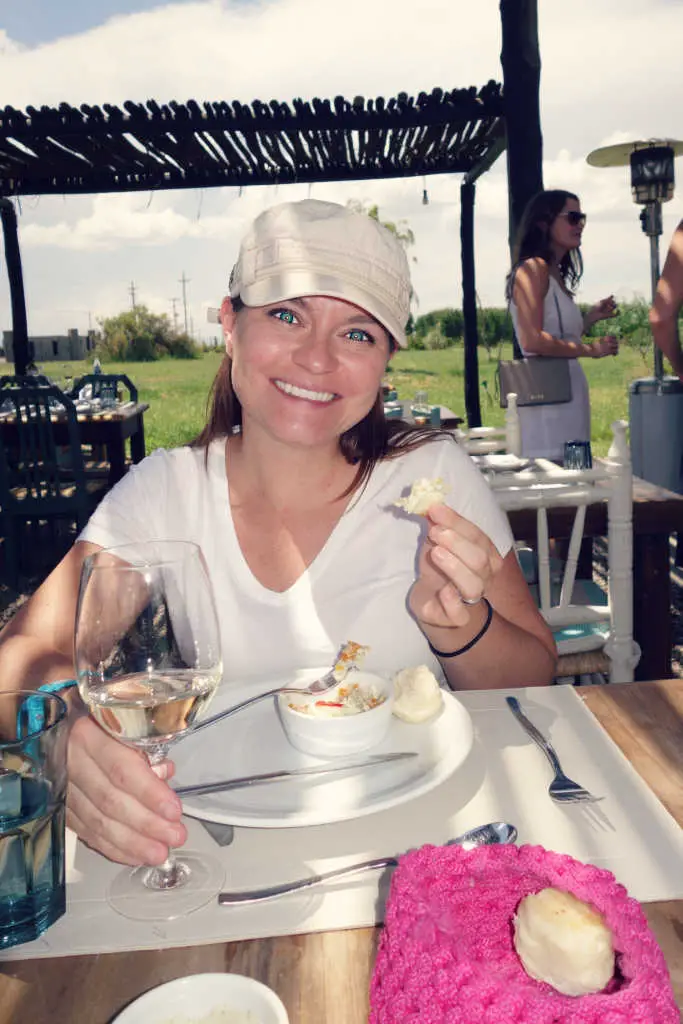 We tried to secure a taxi driver in advance from a contact given to us by a winery. However, our Airbnb host told us he never answered his phone. So with fingers crossed, we arrived with one single taxi waiting outside the bus terminal, and we went with him.
We planned to go inside the terminal and see if there was an information center that would call for us (we never made it inside though to find out if there is one). The taxi driver stayed with us for the entire day.
Domaine Bousquet
Reservations are mandatory in this area. I emailed and made reservations with the two bodegas that responded, Andeluna and Domaine Bousquet. Andeluna cost 240 pesos (~ USD 28) for two tastings.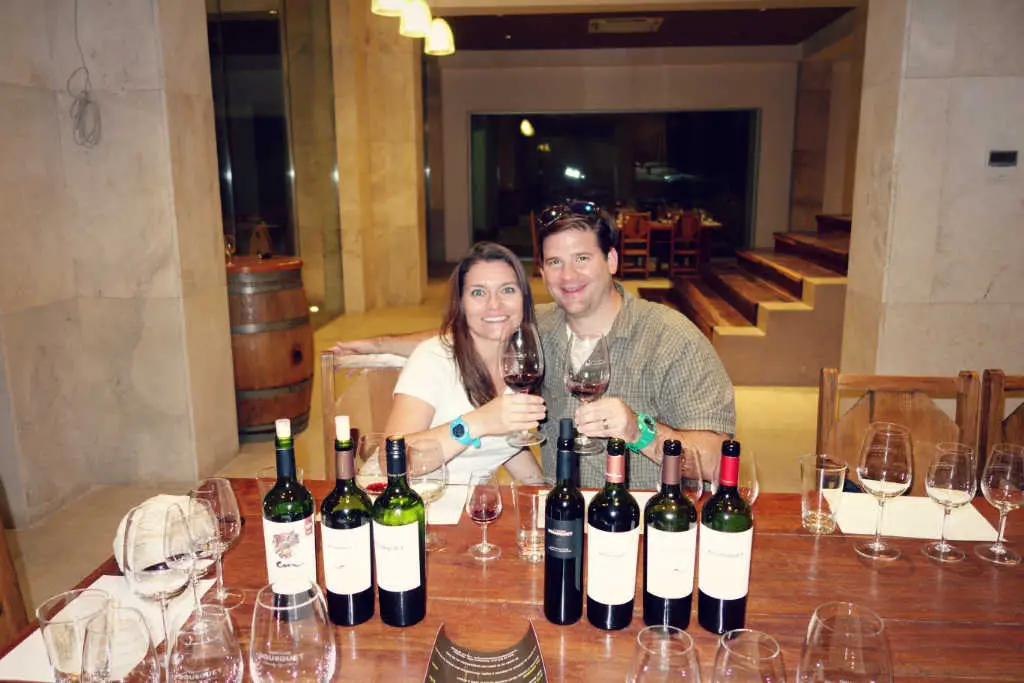 Domaine Bousquet has various pricing based on individual tasting preferences. We paid 210 pesos (~ USD 25) for two tastings. Although a beautiful setting, Andeluna did not include a tour of the winery and felt very impersonal. Note: We enjoyed Domaine Bousquet's tour and the tasting of their organic wine.
Bodega la Azul
After two winery visits, it was time for lunch. We made reservations at Bodega la Azul.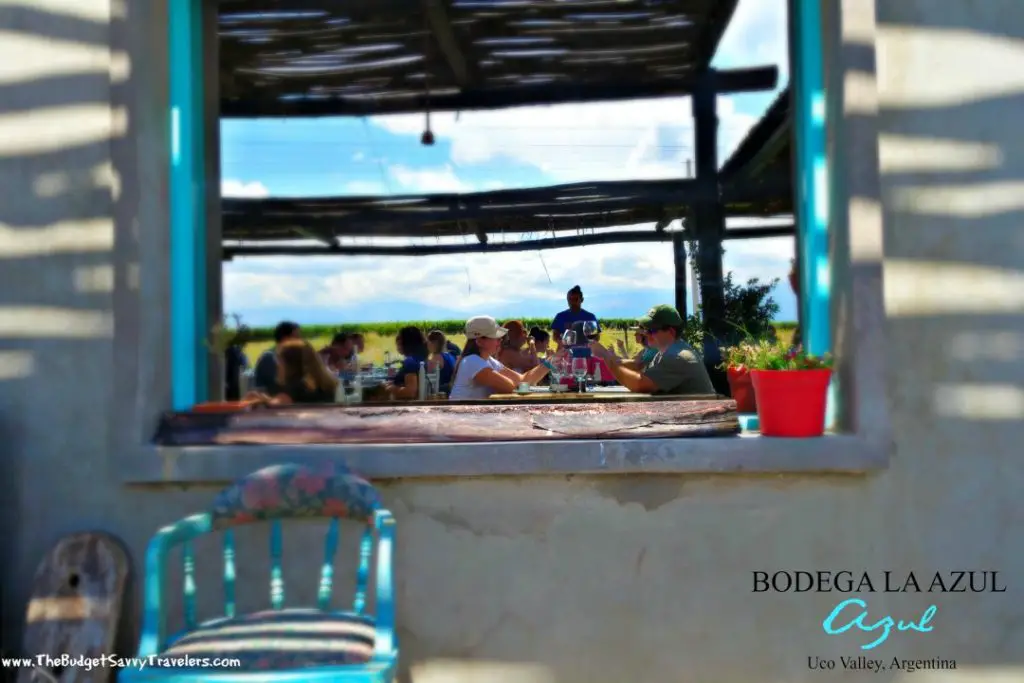 It was a great experience and we highly recommend dining here with views of the mountains and a choice between a three or five-course lunch, with wine pairings. We chose the five courses with wine pairings that cost ~ USD 90 in total.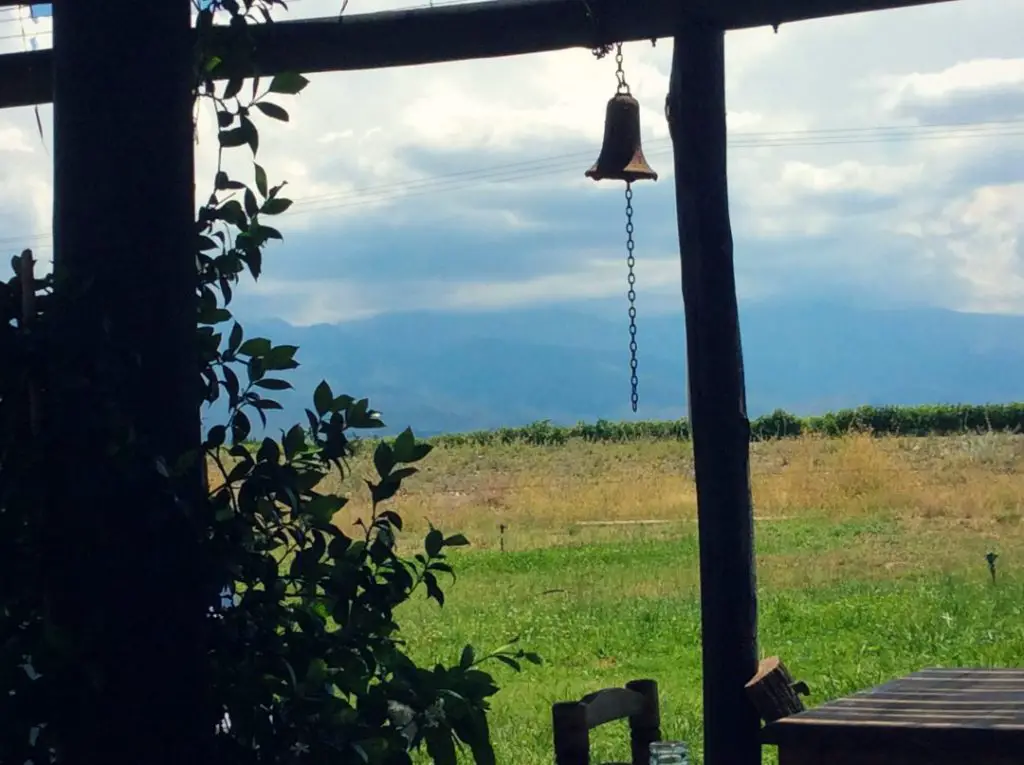 After lunch, we made our way back to the bus terminal and made it back to our apartment. The ride from Tupungato to Mendoza is about an hour when the bus is non-stop.
Maipú | Overall Very Disappointing
Many on the backpacking circuit come to Maipú to rent bikes, to hit up as many bodegas as possible. Mr. Hugo Bike Rental is across the street from the bus stop. It is a less expensive area and some bodegas are even free. Reservations are preferred, but not typically necessary.
The Maipú wine region looks very industrial, it's not pleasing to the eye. Plan on cycling on busy roads with lots of traffic and limited scenery. Basically, we got there, walked around a bit, and headed back to Mendoza. No thanks!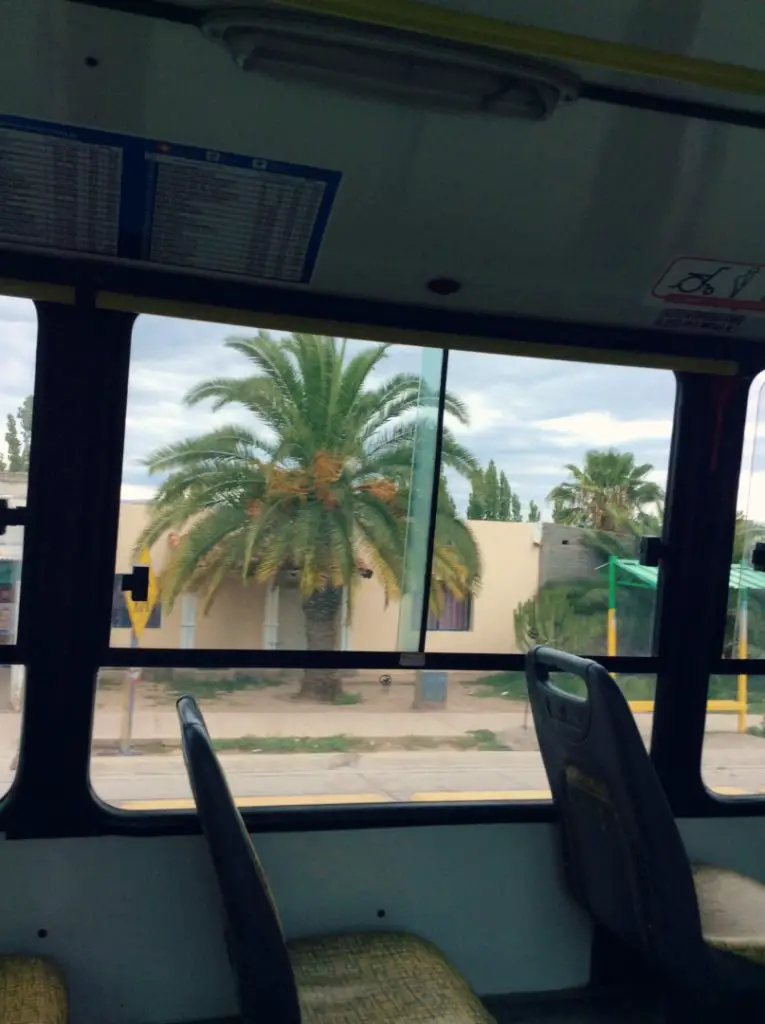 We took a local bus using our Airbnb host's pass (4,50 pesos per person, USD 0.50) with the plan to enjoy lunch at Pie de Cuba and tour a few wineries nearby. Also, we chose to walk and not to bike, although most people do. We decided not to because 1) we were more so looking for a quality lunch experience and 2) it was so hot that it just didn't seem fun at the time.
Gates Closed at Pie De Cuba
Be prepared to be flexible, as unpredictability is part of the experience in South American wine country. Nowhere did it say this restaurant was closed for a month!
Briefly, we had a difficult time in Maipú. We came in the early afternoon and discovered the gate to Pie de Cuba restaurant shut and it wasn't opening until next month. All the bodegas within walking distance were all closed for siesta.
Also, much of the scenery where we walked was uninspiring, to say the least. Also, there was not a taxi in sight to take us to the other/southern side of Maipú.
Casa de Campo | Disappointing Service
With one last bit of hope, we went to the information center near the bus stop that we were dropped off at. The information center was little help and provided us with incorrect information. A last-ditch effort, we attempted to try Casa de Campo for lunch. We sat down to uncomfortable outside seating, crappy street views, and an expensive menu (~ USD 20-30 per person at the time).
After about 15-minutes of waiting for the waiter, we left. So frustrated with the whole area we even attempted to rent bikes but weren't willing to pay anywhere near the asking price. We tried to negotiate a much better rate, than the 80 pesos per bike.
Mr. Hugo only wanted to come down to 70 pesos per bike (which was about USD 10 per bike at the time). We didn't want to bike so we said, "No thank you." and took the bus back to Mendoza city. Total cost for the excursion, approximately $2.
Avoid Maipú Unless You Want to Bike
Tip – The man at the main Information Center (in Mendoza) said everything is open ALL DAY! Not true! Make sure you pay attention to the hours on the tour map.
Conclusion: Unless you are looking for that bike riding experience and you are on a quest to visit as many bodegas as possible, we would recommend avoiding Maipú. Spend your time, and money, in the other two areas that typically come with more individualized experiences and more amazing views and wines.
Guided Mendoza Wine Tours
By doing this area ourselves, we cut the typical Uco de Valle tour price in half. We ended up paying approximately USD 190 in total. This included bus tickets, cab fare, premier tastings, and a fantastic gourmet lunch with wine pairings.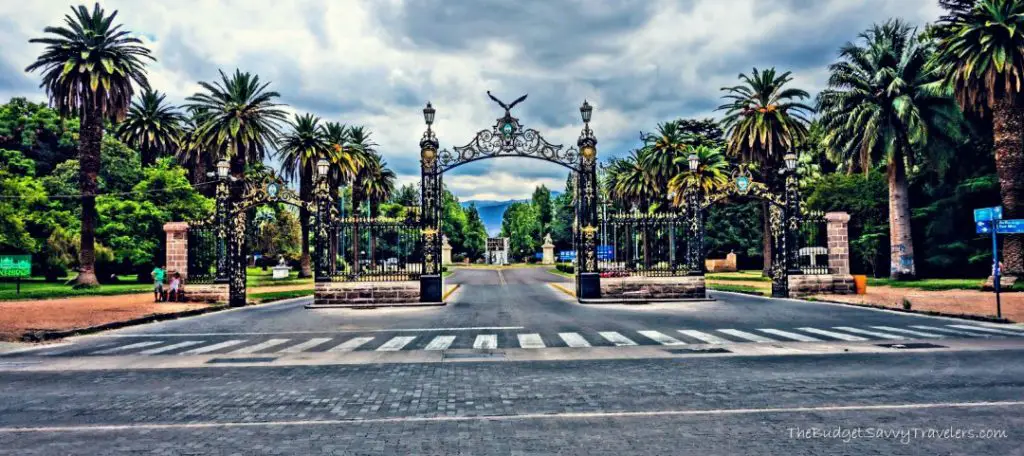 Travelers looking to take a guided Mendoza wine tour should opt for the Prestigious wineries of Uco Valley – Icon wine tasting & gourmet lunch. This tour will avoid the crowds, public transportation, and hassle. Highlights include discovering three varying terroirs of the Gualtallary, Chacayes, and Vista Flores wineries.
Another option is to inquire at a local hostel for the most budget-friendly options since they cater to backpackers (on a budget). When we inquired, we were quoted 650 pesos (~ USD 76) per person. This included a simple picnic lunch and tours in Maipú.
Budget Tip:  To set the tone for an enjoyable day, one tasting and one lunch with wine pairing are more than enough.
Enjoying Wine Around Mendoza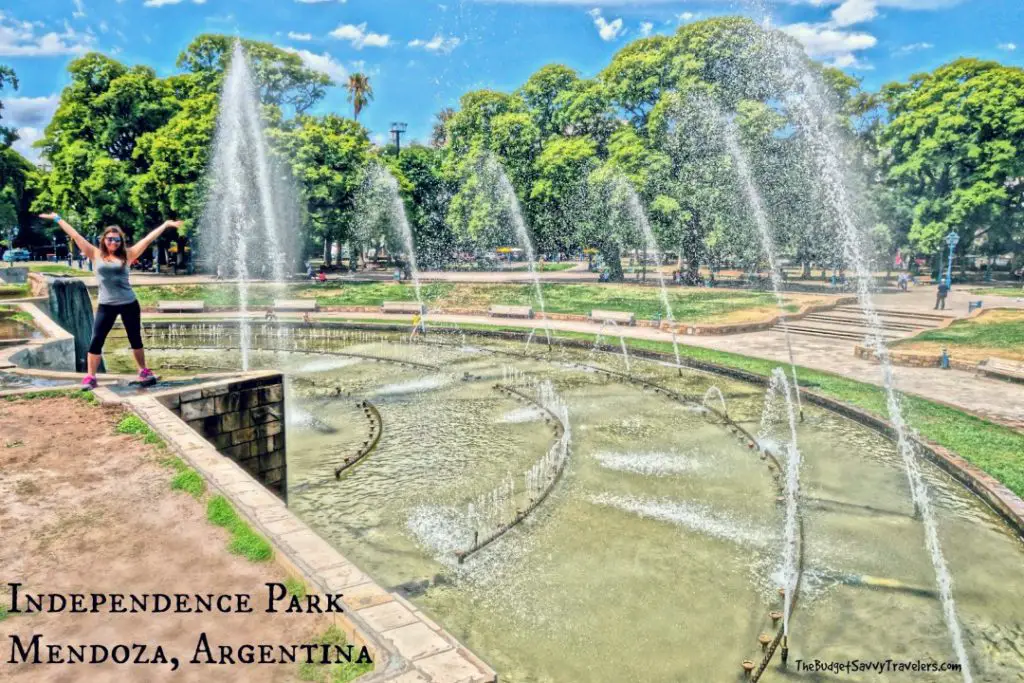 While in Mendoza, head to the town hall which offers a 360 terrace view of the city. It's a beautiful and hidden secret. Hours are from 10-1 pm and 6-8 pm and the cost is free!

To get a nice wine tasting experience in the city center, head to the Vines of Mendoza Wine Bar. The staff is very knowledgeable and there is a great selection of wines at varying costs.
Update: Sadly, the Vines of Mendoza Wine Bar has recently closed. Good alternatives include Chinitas Wine Club or La Sala de Maridajes.
It's a great place to enjoy a bottle of wine indoors in their swanky tasting room or their outdoor seating area. All wines included in the pricey tasting experience can be purchased by the bottle.
In other words, skip the tasting menu and instead purchase a bottle of wine. Have any budget-savvy tips to share about Mendoza? Sound off in the comments below.
Watch this short clip to see exactly how we tackled South American Wine Country on a budget!