A life full of travel experiences is one of life's biggest dreams. Thankfully, living a life of travel is more achievable than ever. Cheap flights, direct train routes, and worldwide car rentals have made transportation easy and convenient. However, folks with a little extra time know that camper vans and motor homes offer something that other forms of transport don't—freedom and spontaneity which is why you should consider cheap RV living. 
Exploring by motor home, which is also called RVing, is an exciting and rewarding way to travel. It's a way for travelers to cover a lot of distance while being directly emerged in a region's natural treasures.
Cheap RV Living | 3 Ways to Save Money Traveling by Motorhome
Thanks to the rapid technology development, traveling isn't such a challenge anymore. We can make friends with natives and fellow travelers online, use GPS in nearly every corner of the world, learn languages with mobile apps, and there are more remote work opportunities than even just a decade ago.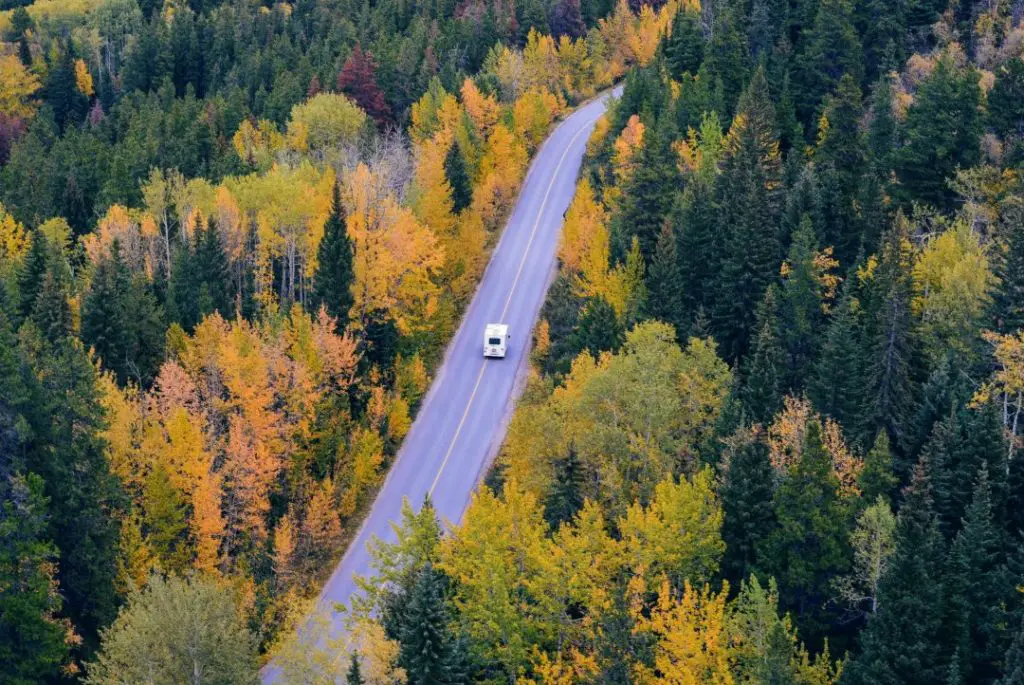 When considering a huge lifestyle change, often people get discouraged about knowing where to start. It's important to take some time to reflect on how you would like life to look like and begin the first stages of responsible planning.
For example, typical planning questions to ask yourself include: What is the minimum budget for independent travel? Can I work while traveling? What is the most efficient traveling method? Is a cheap RV living possible for me and my family? Can I adopt a minimalist lifestyle? Does the idea of tiny living sound appealing?
You can find more information and answers to these questions in the below article. In the spirit of budget travel,  we prepared a couple of useful tips on how to save money traveling by motorhome. They include:
Embrace the minimalist lifestyle.
Save money on transportation, accommodation, and food.
Work and travel simultaneously.
1. Embrace the Minimalist Lifestyle
More and more of our friends and fellow bloggers are deciding on the motor home investment. Campers are no longer associated with poverty or homelessness like we often see in the 80s and 90s movies.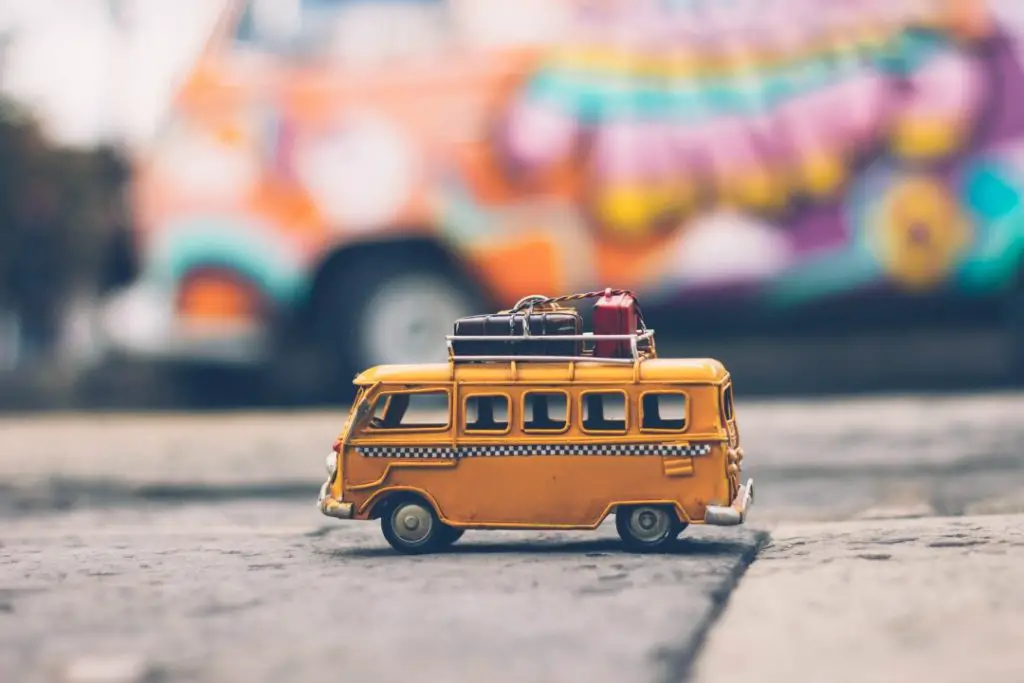 The growth of this particular traveling trend is parallel to the admiration of minimalism, self-sufficiency, and frugality philosophy. Our generation began to see more in less. Many of us no longer need big houses and other material goods to be truly happy.  Consider the recent trend of tiny living and all the house hunter shows that celebrate this new lifestyle.
In our personal experience, we discovered happiness while out backpacking around the globe. Nomadic life became the ideal way of living. Using campers as both a transportation and accommodation method helps people achieve the travel lifestyle better than ever.
2. Save Money on Transportation Accommodation and Food
It is no surprise that purchasing or refurbishing a  motorhome is a great expense. Getting one should be a well-thought-out decision. The ability to be spontaneous is wonderful. However, such a big step needs careful analysis of your life and financial situation, as well as an understanding of the level of comfort a motorhome provides.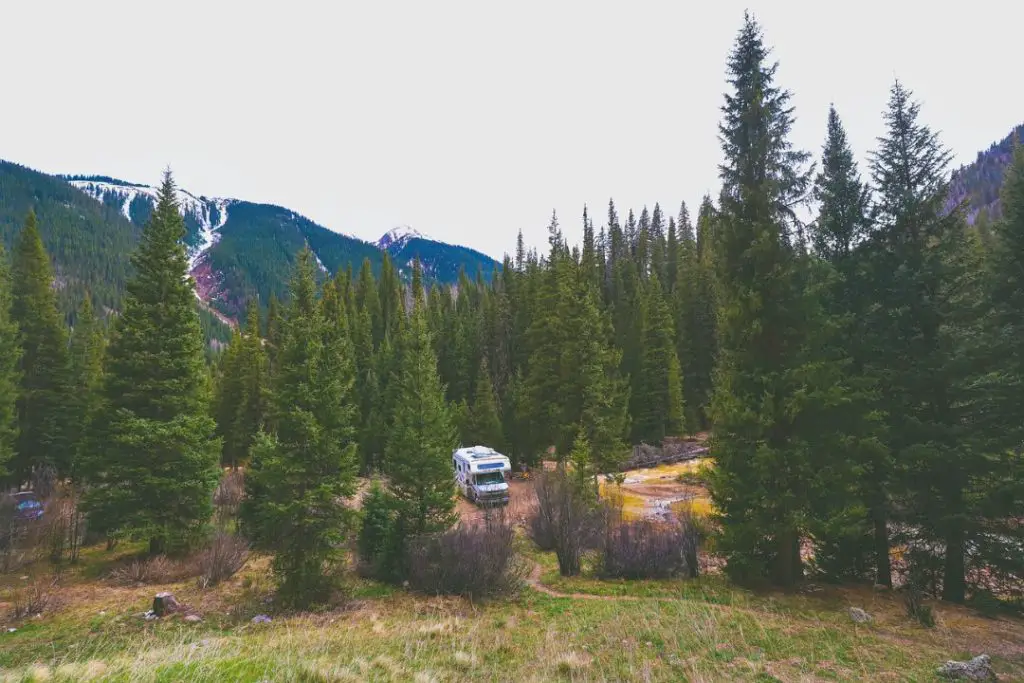 In the UK, you can have a preowned motorhome from 7,000 GBP to about 70,000 GBP or more for a new one. If you're lucky, you can find a nice one in great condition for about 10,000 GBP. It all depends on what exactly you're going to use it for—long-distance travel as a form of living or occasional travel. You can find more info here, for example.
Either way, a motorhome can be an investment that will help you save money on transport, accommodation, and even food. Finding a reputable campsite is also unbelievably cheap—typically around 15-20 USD per night.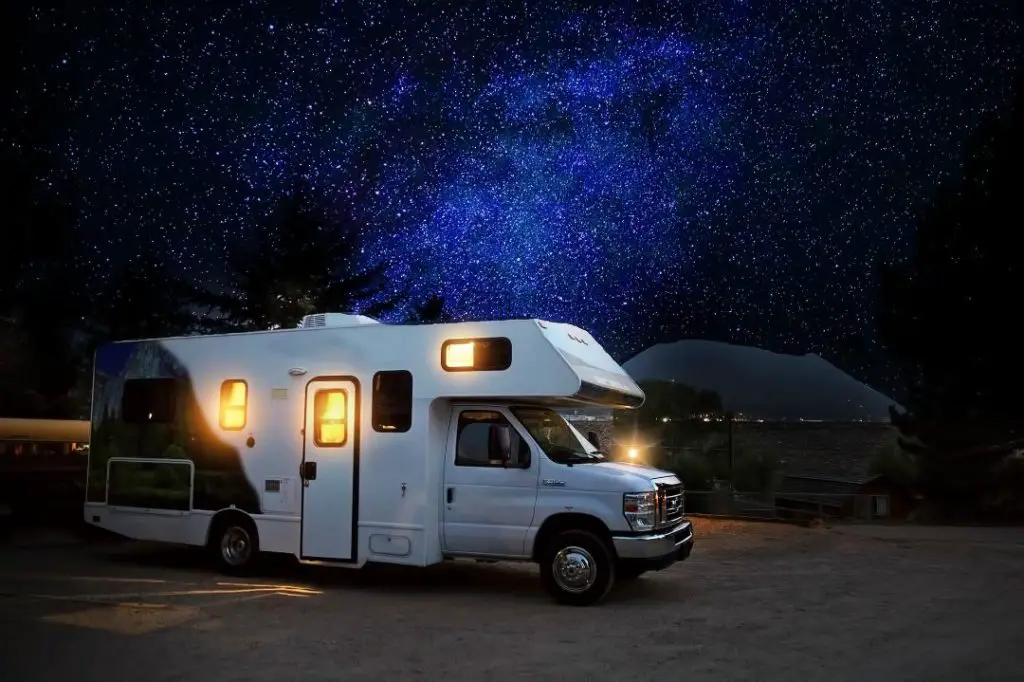 The prices, quality, and availability of food widely varies from country to country. Traveling to highly expensive destinations such as Norway or Switzerland without a food supply can put a strain on your traveling budget. For example, many RVers decide to stock up in cheaper, neighboring countries and then venture on to explore these mountainy retreats. Trying out local cuisine specialties is a tourist must, but surviving from one day to another on your trip doesn't have to be much of a financial challenge if you plan ahead.
3. Work and Travel Simultaneously
Always wanted to combine traveling and career life? Such a beautiful dream, isn't it? It sounds almost impossible, and yet some people manage to work and travel at the same time. It's easier than you think! You don't have to worry about work and travel visas or residence permits.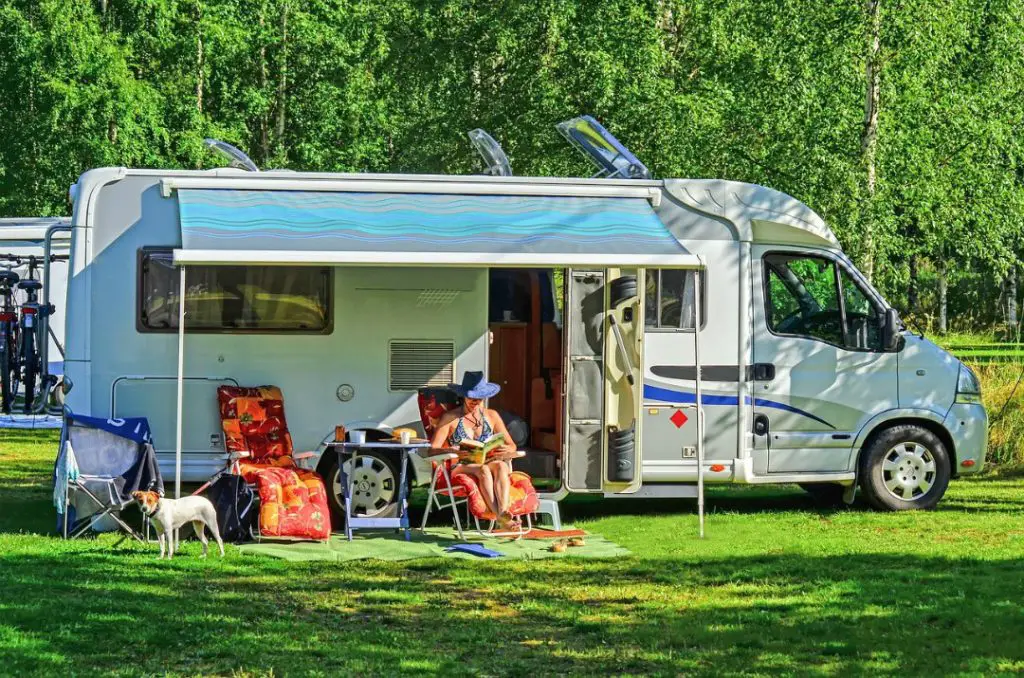 Become a digital nomad and earn money while traveling. You can either make a deal with your current employer to let you work remotely for a definite period, find a new job with the possibility of working remotely, or establish your very own business and work from wherever you want for how long you want.
Starting such a brand new lifestyle is not complicated at all. However, some people may discover that it takes a lot more effort than your current situation. You'll need to carefully budget to account for food, gas, insurance, possible repairs, tickets for parking violations (which happens more often than you'd suspect), and parking permits.
Regardless of what your goal is—changing your lifestyle completely or starting to travel more often can be done. Contact locals from the target country you're going to visit, consult your needs and ideas with a financial specialist, and enjoy your adventure fully.