Whether you're a tourist, history buff, or die-hard Chicago Cubs fan, a Wrigley Field Tour is a great way to experience one of the most beautiful ballparks in the United States. As the country's second oldest ballpark, Wrigley Field is a historical icon and a popular must-see attraction in Chicago.
In fact, the stadium was designated as a National Historic Landmark in 2020. People from all over the globe appreciate the opportunity to experience the ballpark more intimately. However, a lot of people wonder: is the Wrigley Field tour worth it?
Is the Wrigley Field Tour Worth It? Know Before You Go
Before taking a tour of Wrigley Field, there are a few important things to know. Being informed, and knowing what to expect, ensures a successful visit to the ballpark—also, this will help in determining: is the Wrigley Field tour worth it. This post will answer all questions regarding a Chicago Wrigley Field Tour. First off, if you're looking to take a tour on a gameday, you'll need tickets. Below is where we get cheap Cubs tickets. 👇
🎟️ Cheap Cubs Tickets > Buy Now
Below are the nine things they don't tell you about a Wrigley Field tour.
1. Parking Tips
It's no secret that trying to find a parking spot around Wrigley Field is probably one of the most annoying things to do in the entire world. One of the best ways to keep your vehicle safe while on a Wrigley Field tour is to find safe and secure parking.
Whether it's a non-game day or a game day, the easiest way to find a parking spot is with Spot Hero, which is recommended by the Cubs. The site provides pictures of the location and actual parking spot so you can get a sense of how secure it is and how far it is to walk to the park. Obviously, the nicer the car, the more you'll want to pay for safe parking.
🅿️ Cheap Wrigley Parking Spots > Check Availability
While you may find street parking much cheaper, there may be stipulations about how long you can park there. Also, the local towing companies are crazy aggressive and are hoping that you make a mistake. As a result, we recommend that you use either Spot Hero or park at Hotel Zachary if your budget allows.
How Many Have You Toured?: 10 American Halls of Fame You Must Visit
2. Be Alert to Violent Crime
Built in 1924, Wrigley Field is deeply rooted in tradition, like flying the W flag after winning a game and singing "Take Me Out to the Ballgame." The stadium also holds the unique characteristic of sitting in the middle of a neighborhood deemed Wrigleyville. Sadly, the residential location gives off a false sense of safety and security.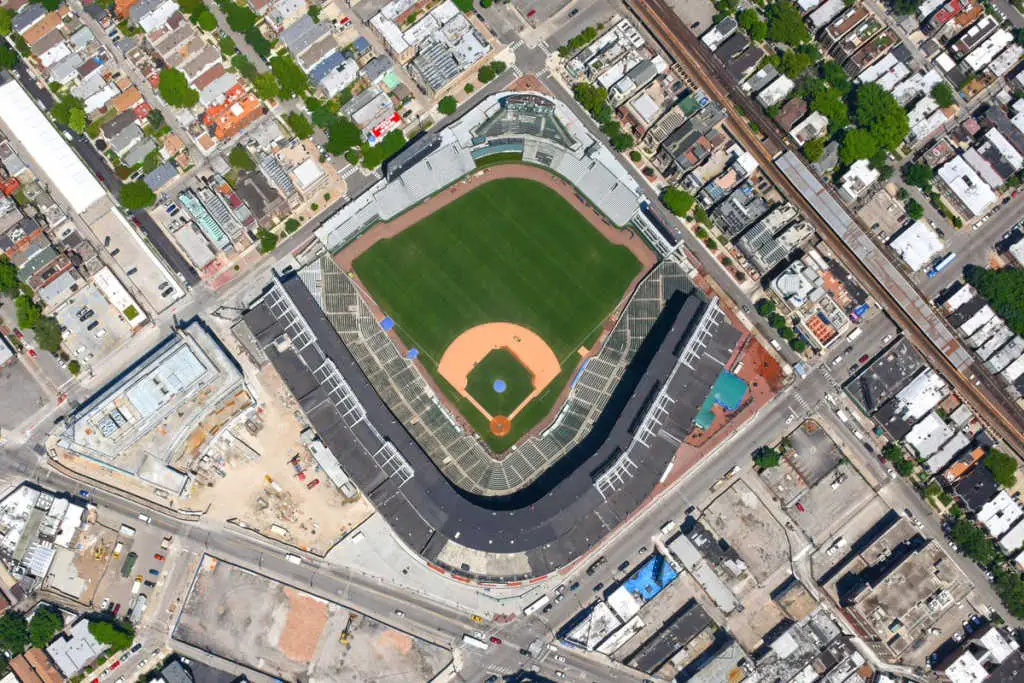 Home to a number of bars and restaurants that run down Clark Street, Wrigleyville is one of Chicago's most popular areas for nightlife.
From April through October, tourists and outsiders flood the neighborhood to take advantage of the clubs that are open until 2 a.m. Unfortunately for families and residents, this brings in a lot of seedy people causing fights, theft, including robberies at gunpoint, and violent crime.
Our advice: Stay alert. Try to avoid walking long distances by focusing on getting from point A to B. Avoid staying out past midnight and never walk down dark alleys or streets.
Blind to the Crime and Chaos
According to Chicago Police data, the number of violent crimes in Wrigleyville is way up for 2023. Recent armed robberies and forced abductions at gunpoint are becoming commonplace and sadly there is no end in sight. Despite what you read online, Chicago's violent crime is spilling into its tourist attractions and affluent neighborhoods.
Nearby, Lakeview residents "Northsiders" are having a difficult time coping with the reality that their once-trendy and affluent neighborhood is becoming a scary hotspot for theft, gun violence, kidnappings, and murder.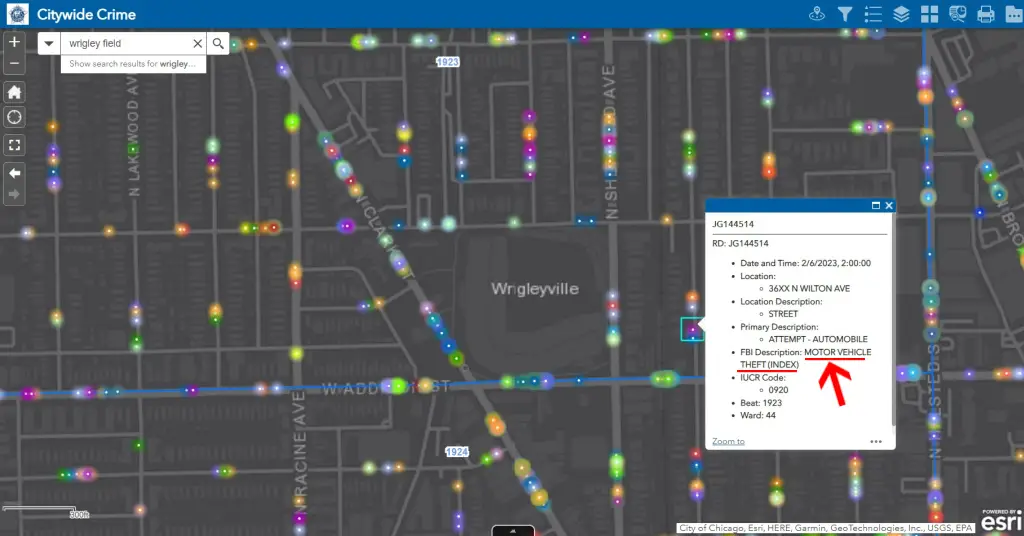 Don't expect to arrive at the stadium with some false sense of security. No matter what the time of day, be alert and smart when venturing into the Wrigleyville neighborhood.
Tip: Get your Cubs trivia knowledge up to speed before the tour with The Ultimate Chicago Cubs Trivia Book.
Where to Stay
In the spirit of safety, it's a good idea to stay as close to Wrigley Field as possible. Therefore, if you have the means to splurge, we recommend staying at Hotel Zachary. Keep in mind, that this is one of the most sought-after accommodations on game days so if you want to stay here be sure to book well in advance.
Hotel Zachary > Check Availability
Two other nearby more affordable alternative accommodations include Wrigley Hostel or Best Western Plus Hawthorne Terrace Hotel. If you'd like to stay downtown, near most of the attractions, simply take a rideshare service. Willing to choose the best places to stay downtown by yourself or are you interested in getting off the beaten path? Try Trivago: a service comparing the best prices.
Best Western Plus (Wrigleyville) > Check Availability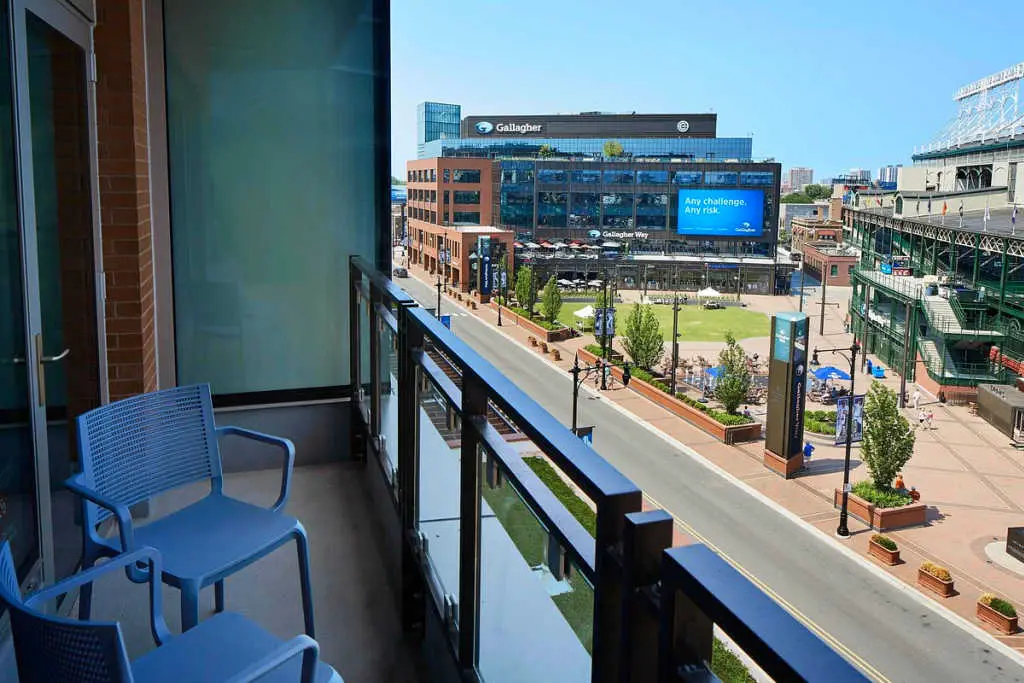 Located across the street from the stadium, Hotel Zachary provides excellent views of the famous "Wrigley Field Home of Chicago Cubs" sign. Furthermore, there are plenty of food and entertainment options within safe walking distance.
Other options include staying downtown and Ubering to the park. Regardless, of where you stay, be sure to purchase a Chicago CityPASS to enjoy the city's best attractions at a huge discount. Also, starting in 2023, the Chicago CityPASS began offering the Shoreline Sightseeing Architecture River Tour as one of the optional attractions.
3. Tour Guides Make or Break the Tour
Wrigley Field is considered one of the better tours of any MLB stadium. However, guests consistently agree that the quality of their experience greatly depends on the individual who narrates the tour. Each guide has his own stories, facts, and insider knowledge to share.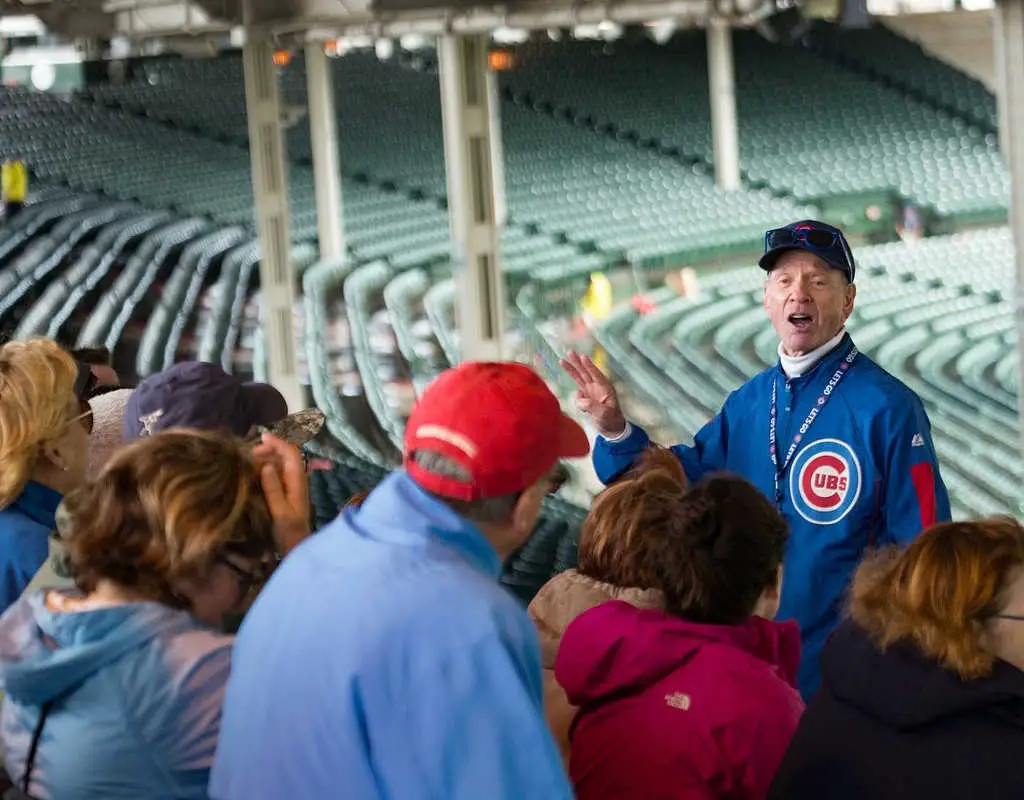 Unfortunately, tours can be hit or miss because there is no way to know who will be your guide. Thankfully, the majority of tour guides are passionate about the Chicago Cubs and receive stellar reviews. In other words, the odds are in your favor to have a wonderful tour.
4. Length of Tour
The length of each Wrigley Field tour depends on several factors but typically runs from 75 to 90 minutes. Factors include the number of questions asked, the number of people in the group, and if any other events are scheduled during your tour day.
5. There is No Kid-Friendly Pricing
Currently, a Wrigley Field tour costs $30 plus tax and processing fees per person. This comes out to about $40 for each paid admission. Children under 2 are free.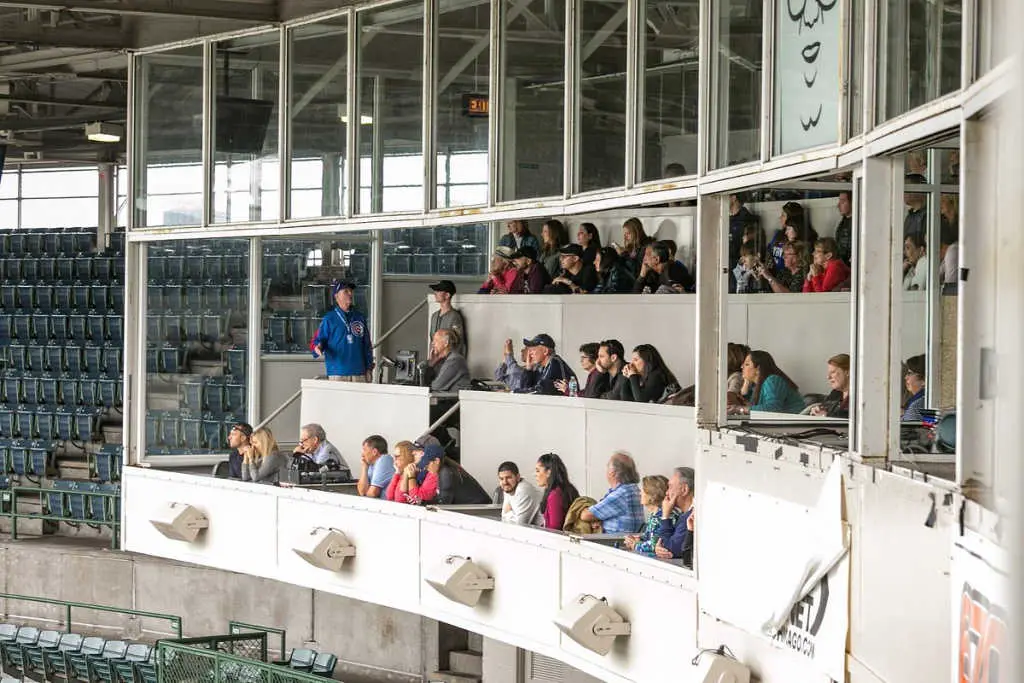 Children older than 2 are the same price as adults. Unfortunately, this can make Wrigley Field tours very expensive for large families with several children and is a common complaint.
Save up to 50% on Chicago Attractions
One of the easiest ways to save a ton of money in Chicago is with a CityPASS. It includes all the best attractions, tours, and activities at one affordable rate. If you plan on hitting up just a couple of the major tourist attractions, it's an absolute no-brainer. 👇
6. Game Day vs No Game Day—It Matters
Some visitors may think that scheduling a tour on a game day would offer a better tour, however, that is not the case. To clarify, there is no special opportunity to meet the players. Additionally, sometimes tours are rushed because the pregame preparations need to begin.
Touring the stadium on a non-game day offers visitors the chance to explore more of the park, such as the Cubs' dugout and the outfield ivy. Furthermore, the official website clearly states that all tour stops and locations are subject to availability.
This is because Wrigley Field also hosts numerous special events each year including music concerts, live entertainment, and other sporting events. For example, visitors have made reservations on a nongame day, only to have the field closed off for another event.
Generally, the below features are accessible on a public tour. Reserve your Wrigley Field tour based on the elements you're most interested in seeing. For example, if you want to see the dugout, then you should take the tour on a non-game day.
Non-game Day
Field
Seating Bowl
Budweiser Bleachers
Cubs' dugout
Visitors clubhouse
Pressbox
Outfield ivy
Game Day
Field
Seating Bowl
Budweiser Bleachers
Upper Deck
Upper Deck Patios
7. Tours Take Place Rain or Shine
The tours run rain or shine so come prepared with comfortable shoes, your favorite player's jersey, a cute Chicago Cubs beanie, rain gear, or jackets if needed.

8. Visitors With Mobility Issues
Although the stadium is considered wheelchair accessible, to enjoy the full tour itinerary, stairs, and fast-paced walking is involved. That means certain areas like the Cubs dugout and the bleachers are not accessible to those with mobility issues.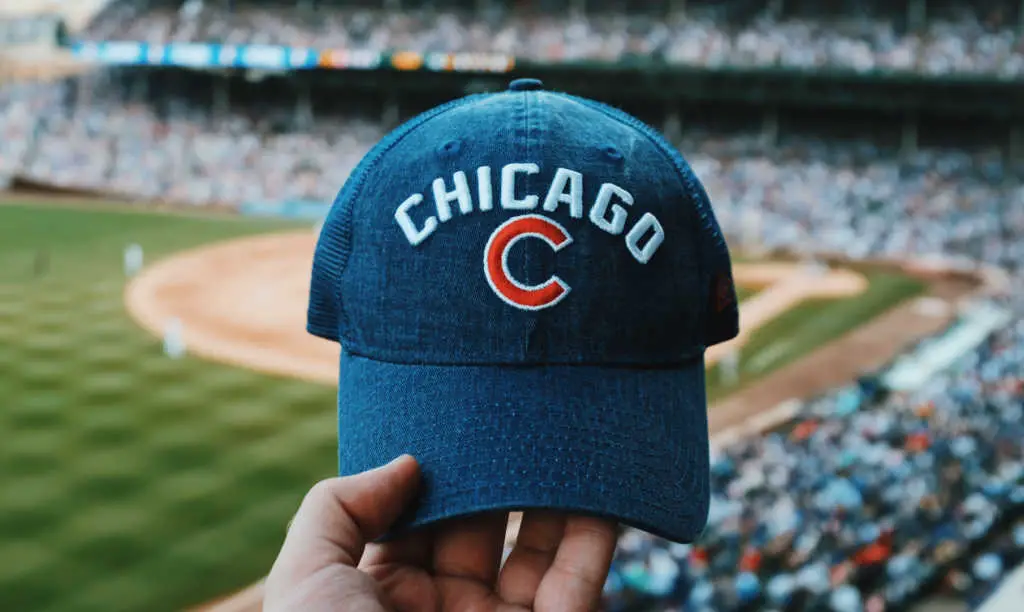 Wrigley Field has special services available for those with special needs, including sign language services, onsite wheelchairs, and assisted listening devices. Please call 773-388-8270 for all inquiries at least 48 hours in advance of your arrival.
9. Here Are Some Wrigley Field Secrets (Spoilers)
For those that are unable to make a tour, below are a few insider secrets that have been shared on Wrigley Field tours.
In over 100 years of baseball, a baseball has never hit the iconic scoreboard but a golf ball has. In 1951, American professional golfer Sam Snead teed off at home plate and hit the scoreboard with a golf ball.
Free First Timer certificates are available to commemorate your first time at Wrigley Field. You can pick yours up at the First Timer's Booth located on the main concourse inside the Marquee Gate directly behind home plate.
Wrigley Field is the only stadium in MLB that doesn't have padded outfield walls but rather ivy-covered brick. Rumor is that outfielders hide spare baseballs inside in case one gets lost inside the ivy. If a ball gets lost in the ivy, it's considered a ground-rule double as long as the outfielder raises his hands to indicate the ball is lost. If he doesn't it's considered fair play.
There are 5 statues scattered around the stadium playing tribute to famous Cubbie icons.
Wrigley Field was the first place that started singing the Star Spangled Banner before sporting events.
Many movies have featured Wrigley Field including The Blue Brothers, A League of Their Own, Ferris Bueller's Day Off, About Last Night, Rookie of the Year, The Break-Up, and The Babe. Moreover, TV shows like Chicago Hope, Family Guy, Perfect Strangers, ER, and Prison Break all have had scenes filmed at Wrigley Field.
Read: 6 Lovely Cities That Deserve a Professional MLB Team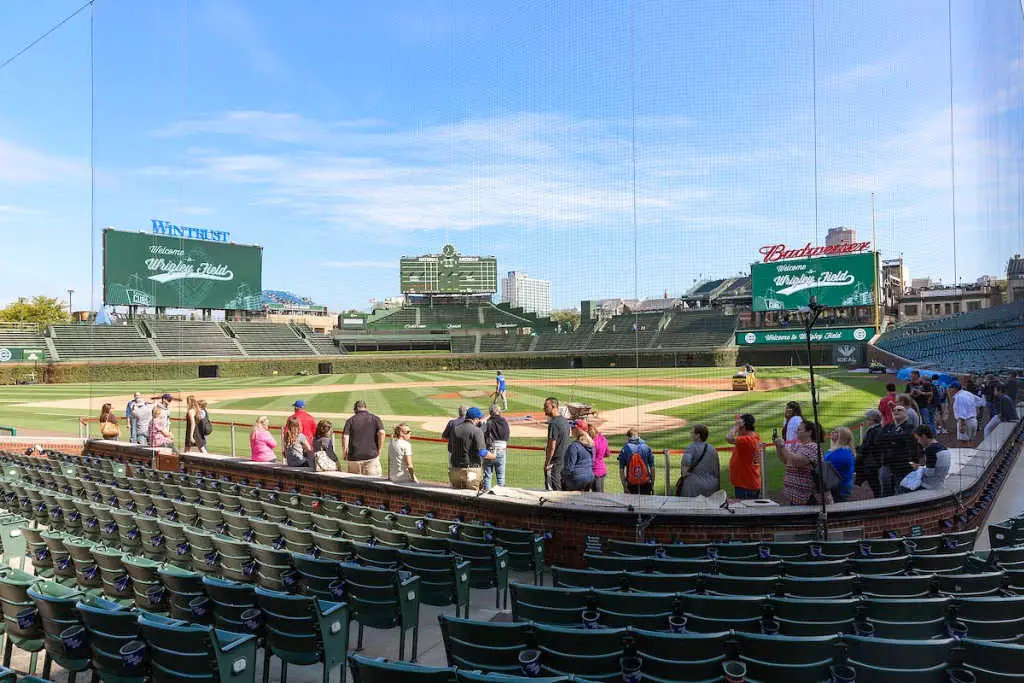 FAQ
Can you take a photo or selfie with the ivy? 
The best way to capture a Wrigley Field ivy selfie is to book a non-game day tour.
Are restrooms available?
Many people claim that bathrooms are not available during the tour, especially during the off-season. Visitors have suggested making sure you use the restroom prior to your tour at one of the nearby fast-food restaurants.
What do I have to know before booking tickets?
Most people choose to purchase Wrigley Field TOUR (not game) tickets on the official MLB website. This is because there is no guarantee that there will be spaces available on the day of your tour.
Once purchased, the tickets will only be accessible via the free MLB Ballpark app. Therefore, you will need a mobile device with the latest version of the app downloaded to access your Wrigley Field tour tickets.
Last, all available tour dates are listed on the website. If the date is not listed, there is no tour available for that date. Check back again because new tour dates are constantly being added to the schedule, typically at the end of the month.
How many people are on a tour?
The number of people on a tour varies greatly. Some reviews of public Wrigley Field tours report anywhere from 50 to 60 people during busy bookings. VIP tours are available for private groups of up to 50 people costing $1,500 plus tax and processing fees.
How do I contact a live person to assist me?
Book by phone at (773) 388-8270.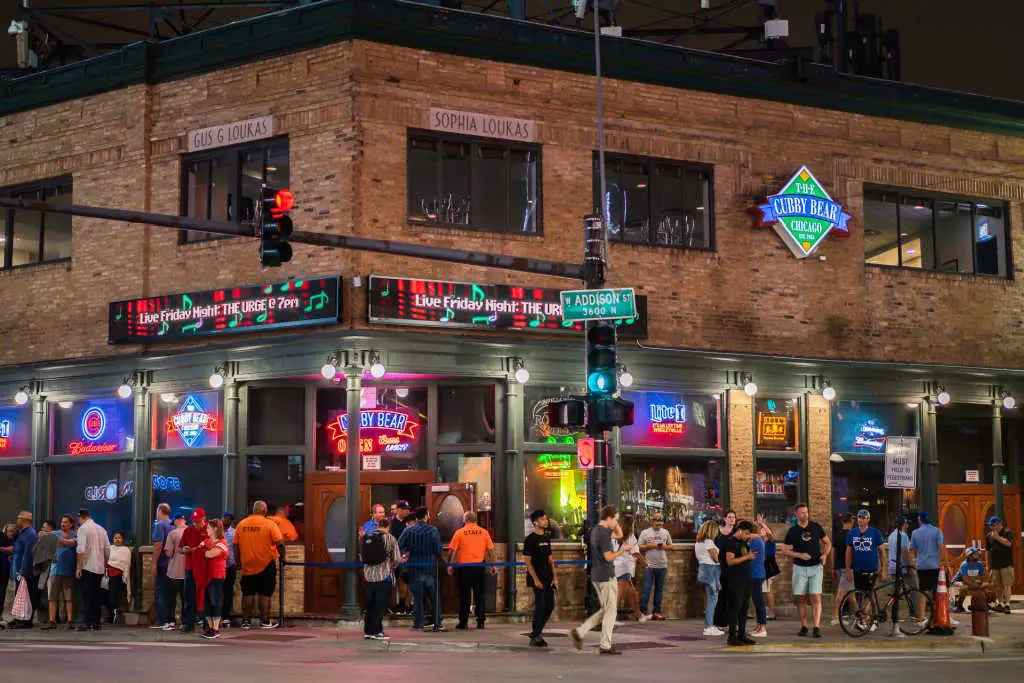 Where's the best place to enjoy a cold brew after a Wrigley Field Tour?
If inclined, some choose to extend the tour by enjoying a cold brew at one of Chicago's best Cubs bars. Local favorites include Murphy's Bleachers, Slugger's, Guthrie's Tavern, and The Cubby Bear.
TRAVEL TIPS
🏘️ Book Your Accommodation
We use Tripadvisor and Priceline's Express Deals to compare prices and reviews in advance and check availability
✈️ Book Your Flight in Advance
To find the cheapest flight options, you can use WayAway and Skyscanner to find the most suitable choice for you
🚗 Reserve Your Rental Car
Use DiscoverCars and Skyscanner to compare prices and view the largest selection of vehicles