We were looking to combine a romantic getaway with an adventurous weekend break in Scotland. We may have found the perfect location in the romantic Victorian seaside resort town of Dunoon on the Cowal Peninsula in Argyll and Bute. Throughout Dunoon and the surrounding area, there are plenty of ways to combine romance and adventure including water-based activities, lighthouses, quad biking, scenic walks, art galleries, and some of the most charming B&Bs and restaurants.
In the mid-19th and early 20th century, thousands of Scots flocked to Dunoon from Glasgow by paddle steamers every weekend to enjoy the island feel and breathtaking scenery. Nowadays, most people visit from the nearby city of Glasgow, only a one-and-half hour drive away.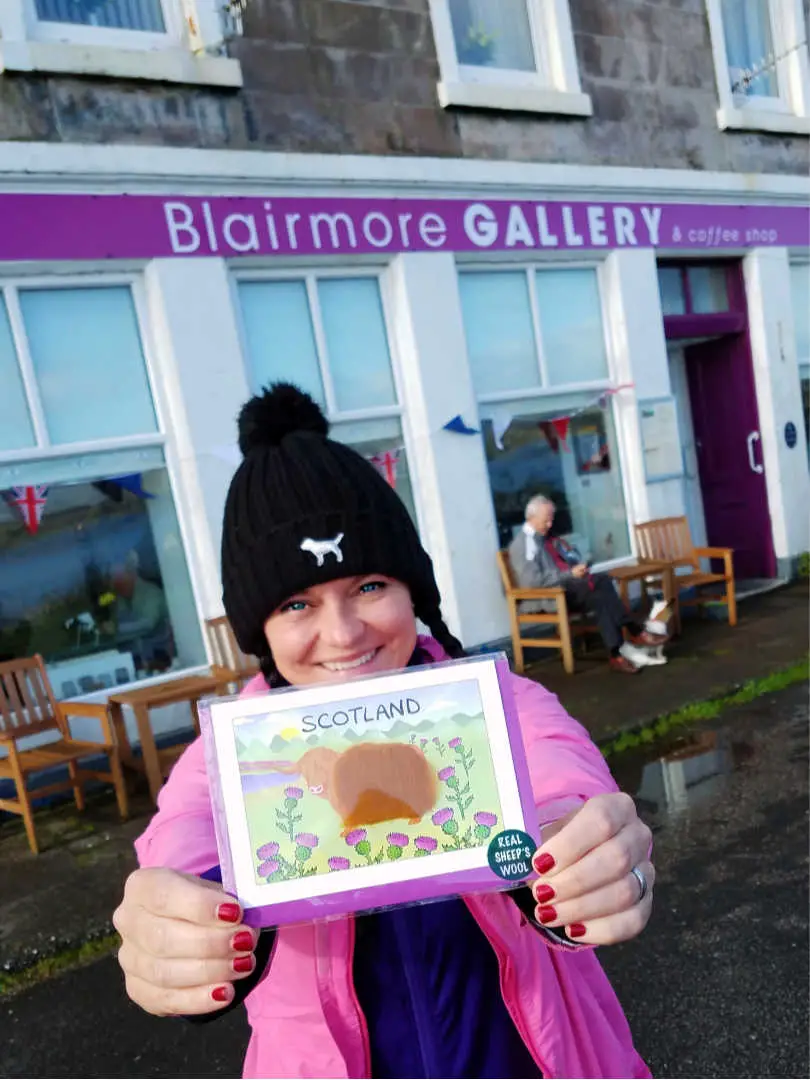 Our Weekend Break in Scotland Begins
Our weekend break in Scotland began the second we exited the rental car parking lot at Glasgow International Airport. Travel couples like us, looking for adventure will quickly find it on the roads—probably not so much the romance though.
When visiting Scotland, a rental car is a must—we got the best price by booking directly with AutoEurope. Moreover, we paid about USD 15 per day and rented a brand-new Fiat 500 at Glasgow Airport—check availability and pricing below.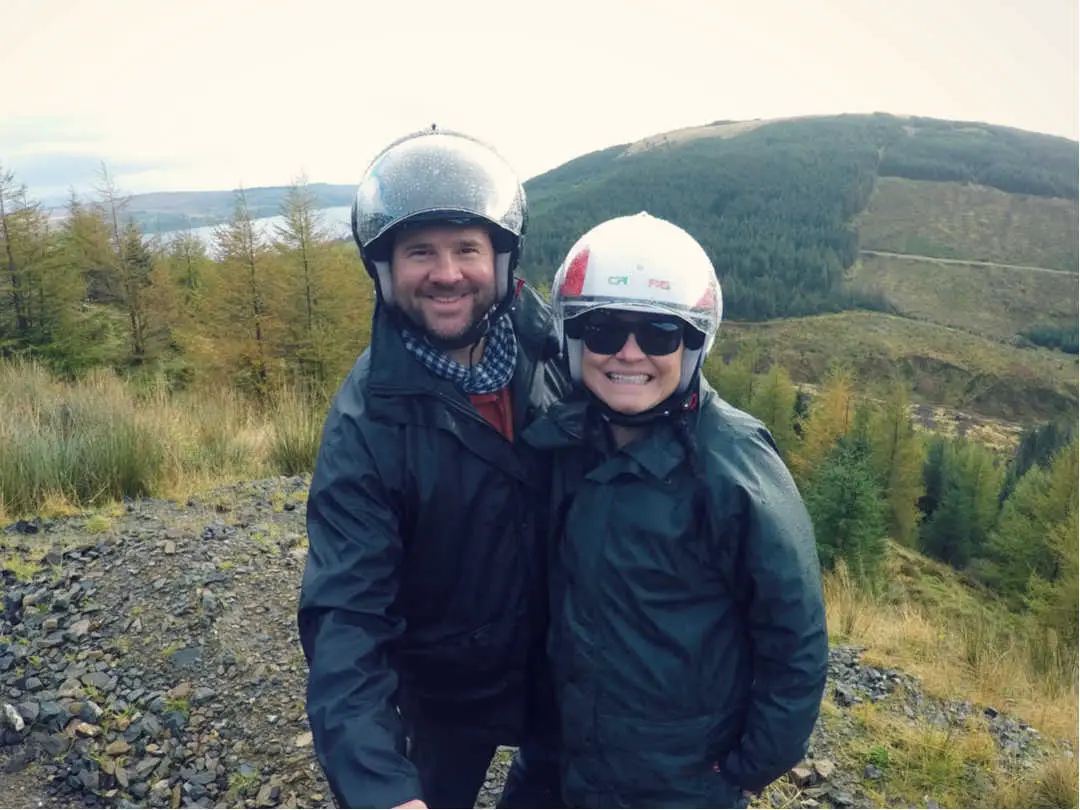 Within about ten minutes we both suffered mini-meltdowns. I hadn't driven in about six months, was driving a stick shift, on the left side of the road, and was simply trying to avoid an accident. Audrey, on the other hand, was busy assisting with navigation, all during heavy rain.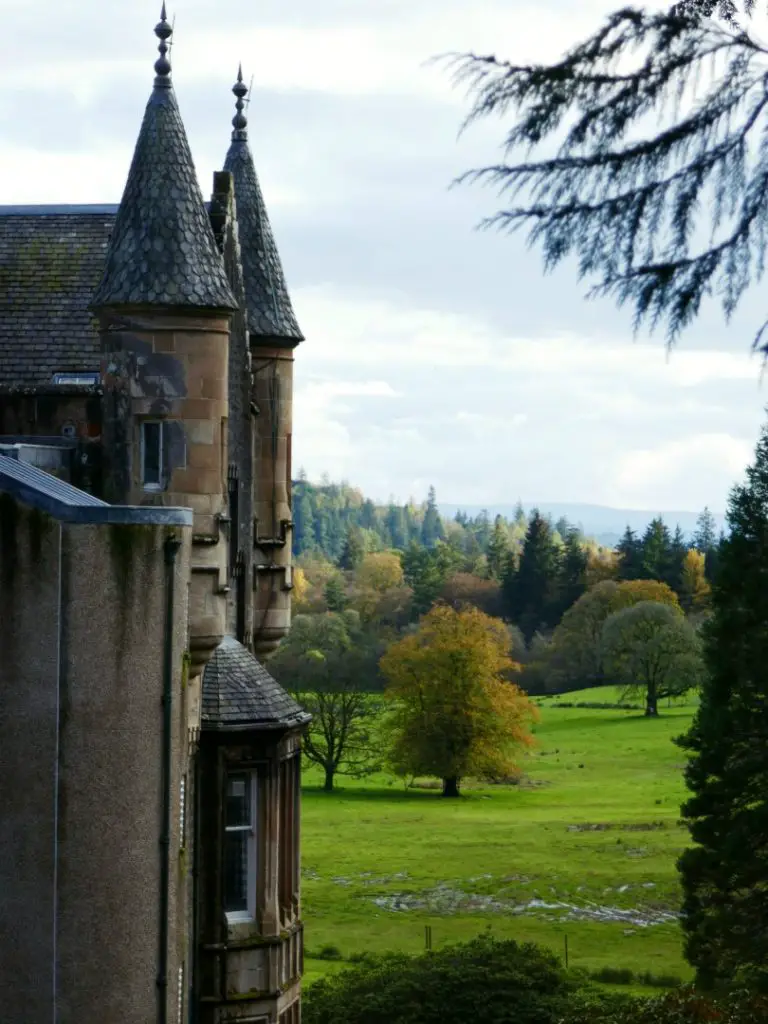 It's probably fairly obvious how this "relationship-building exercise" ends after taking a couple of wrong turns. Nonetheless, a few minutes later, we both decompressed, relaxed a bit, and were glad we were escaping the chaos of city life. We were looking forward to our romantic getaway in Dunoon and needed it.
Arriving In Dunoon Scotland
To avoid McInroy's Point Ferry, we ended up taking the scenic route, passing by Loch Eck. It added about 10 minutes to the journey. However, it was well worth it during our weekend break in Scotland.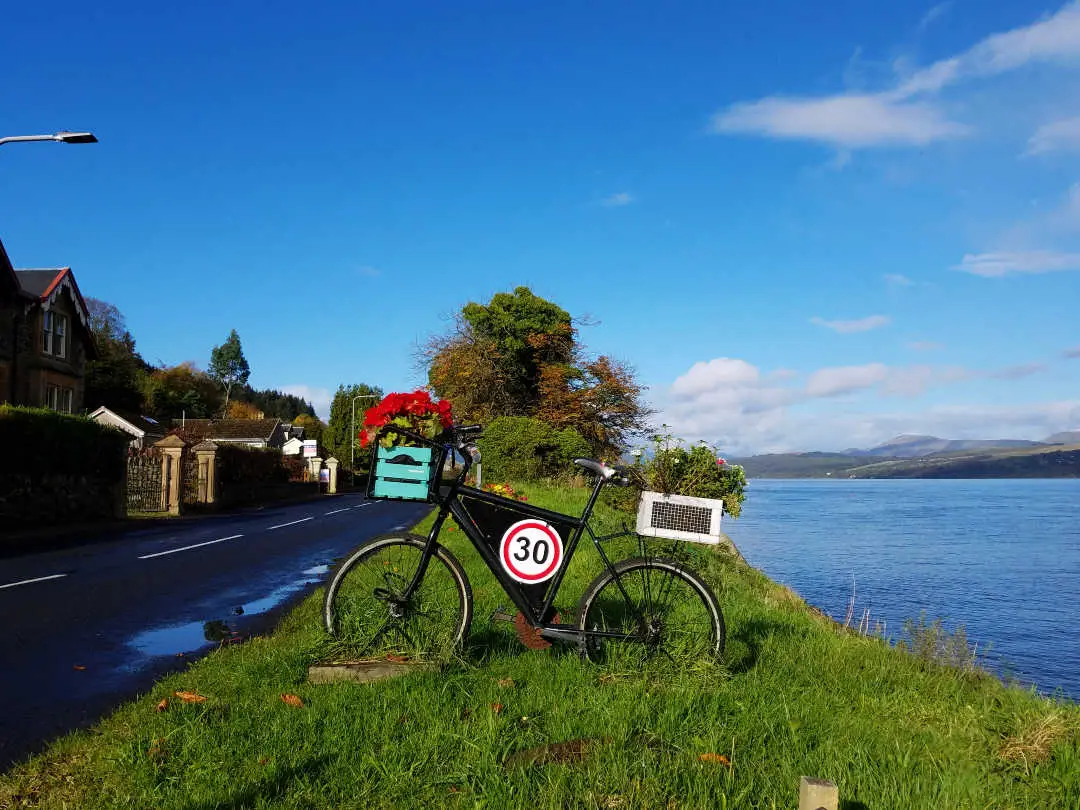 Our arrival at Dunoon felt remarkably special as we took the waterfront road along Holy Loch. By the time we reached the Ardnadam War Memorial, we were simply fascinated by this very special area. From here, we could see where the River Clyde expands into the Firth of Clyde, along with Loch Long.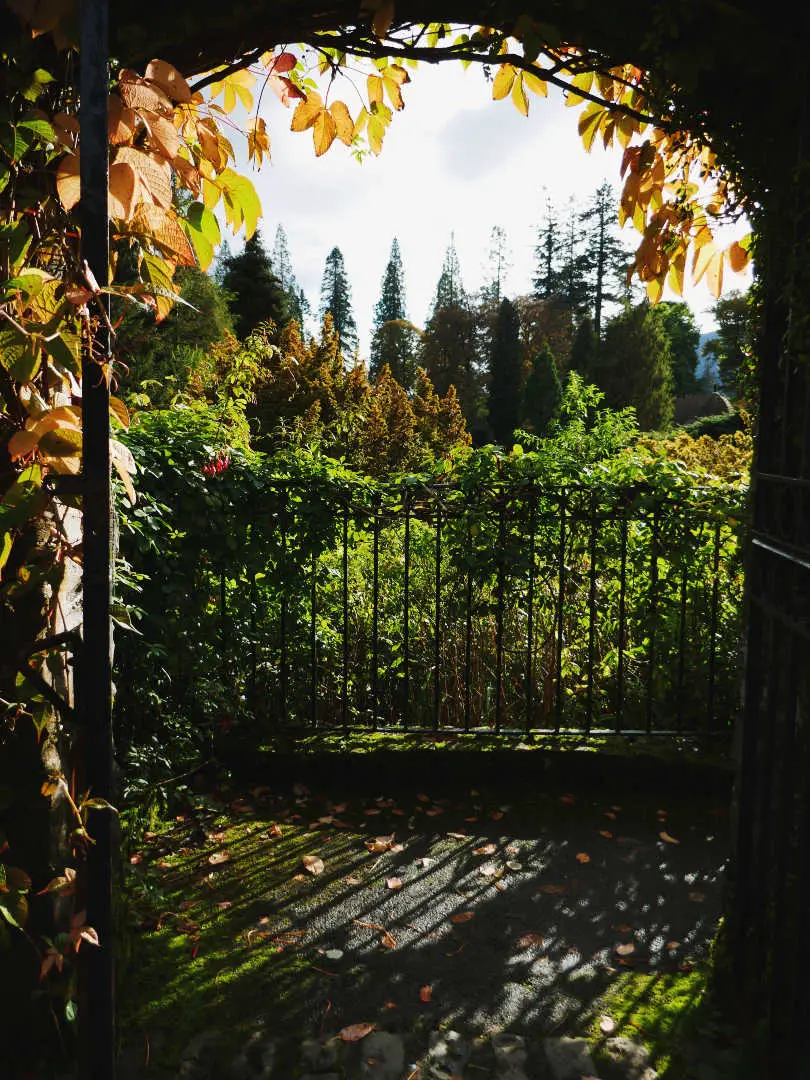 As we made our way closer to Dunoon we began looking for some of Scotland's Big Five. In this section of the Clyde, on almost any day of the year, it's quite common to spot seals and porpoises. In peak months, you may see hundreds or even thousands. If you're really lucky you may even witness a basking shark or a whale.
Dunoon's Best Attractions
Dunoon is a relatively small town, which makes it very manageable for a romantic weekend (or long weekend) getaway.
From Loch Holy, there's a wonderful promenade along the Clyde that leads to the heart of the city. It's here that you'll discover a cluster of remarkable sites to see, including:
Dunoon Castle Hill and the Highland Mary Statue
Dunoon Victorian Pier
The Church of Scotland High Kirk
Castle House Museum
Castle Gardens
Dunoon Burgh Hall
When you include restaurants, pubs, and shops there is simply something for everyone here. Also, from the center of town, there's a nice walk you can take up to Bishop's Glen. This easy and pleasant circuit traverses the reservoirs of Bishop's Glen and the wild Balgaidh Burn.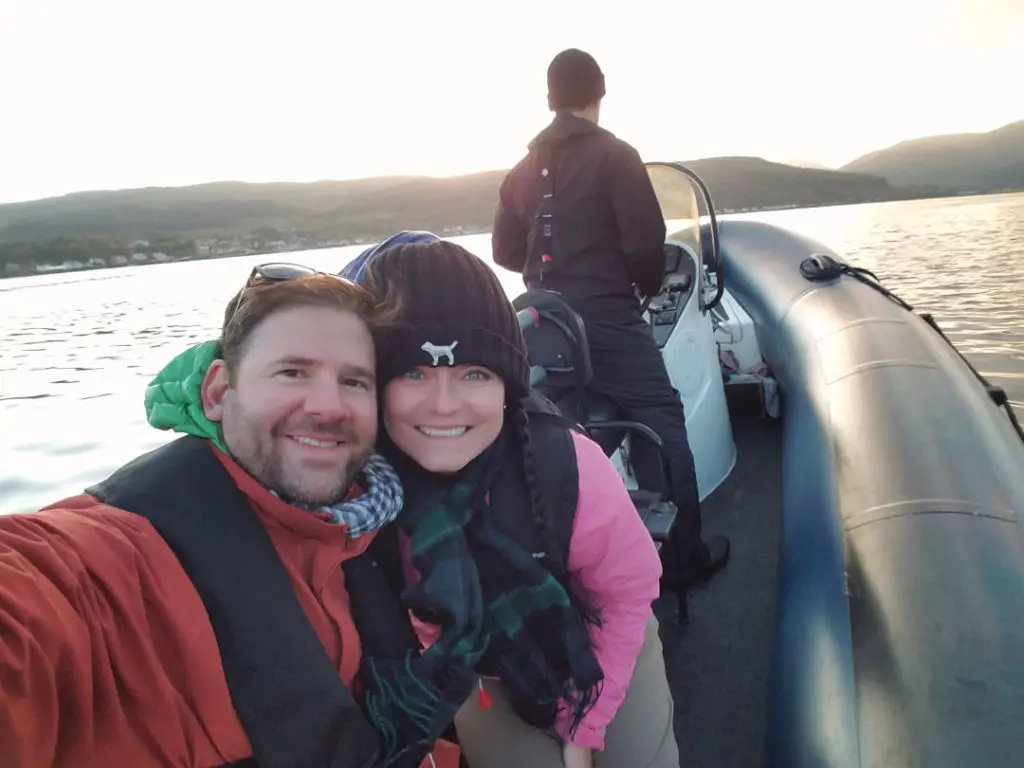 At Bishops's Glen, you'll find short walks or full-day hikes. On this large forested hill, you'll be able to enjoy great views over the Firth of Clyde. If you're looking for a bit more challenging walk, the Corlarach Loop begins at Bishop's Glen and meanders through Corlarach Forest—it's 20 kilometers long.
Things to Do in Dunoon and Surrounding Area
One thing you'll quickly notice as you begin touring the area around Dunoon is that there's a blossoming art scene. A ton of artists live in the vicinity and much of their work is displayed in galleries and at exhibitions held in the Burgh Hall.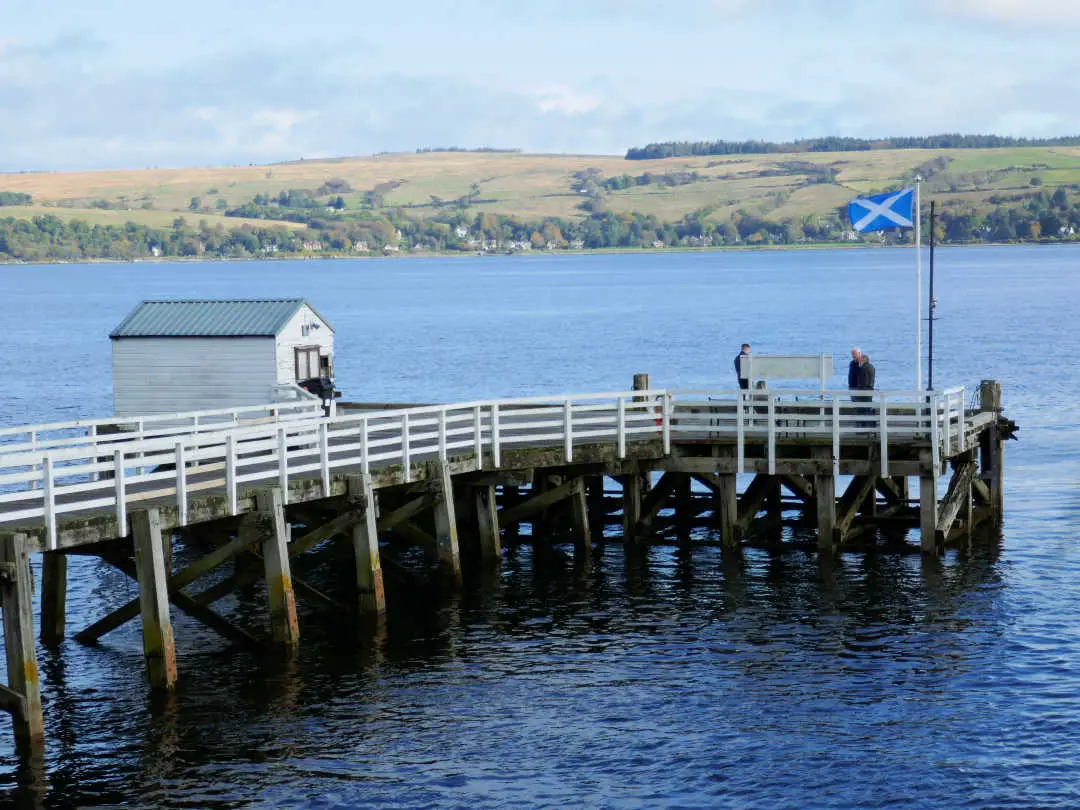 Our first pit stop during our romantic weekend was the Blairmore Gallery and Blairmore Pier.
Blairmore Gallery
We stopped for a quick and delightful bite to eat at the Blairmore Gallery (now The Blairmore). Audrey loved the unique souvenirs, while Harry was impressed with the exhibits highlighting the work of the local artists and crafters, especially Stuart Herd.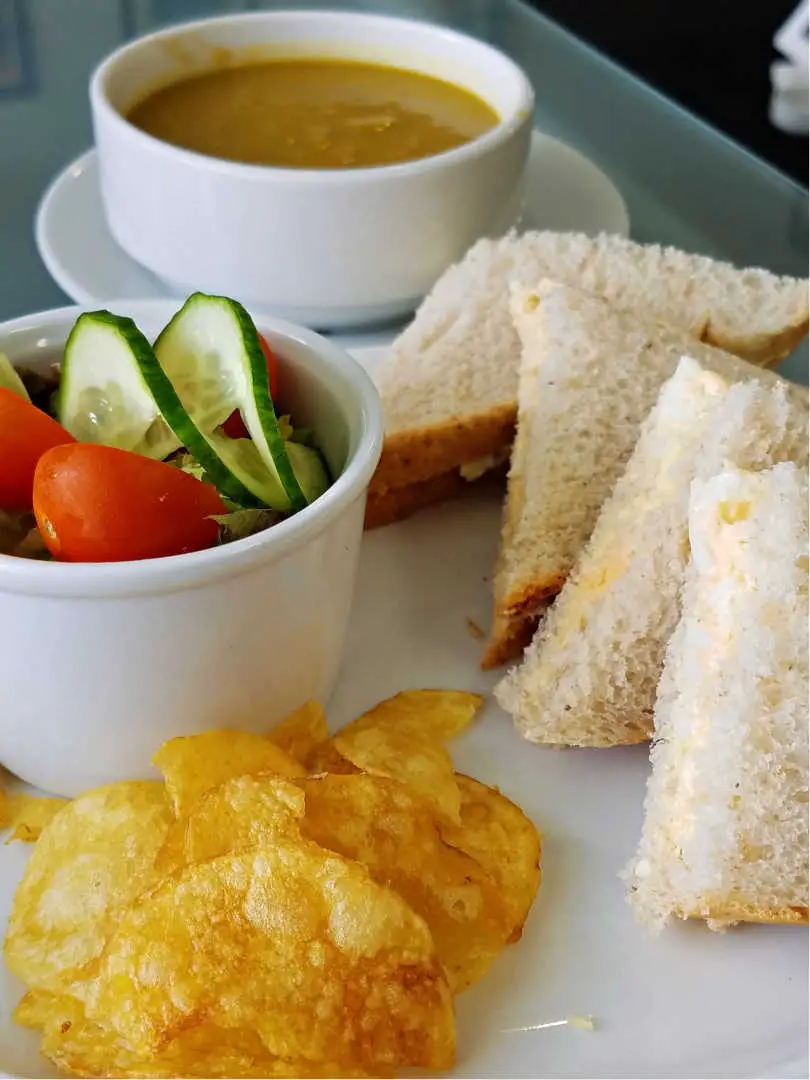 The gallery includes a small cafe where you can enjoy a cup of coffee and some food while viewing the art pieces.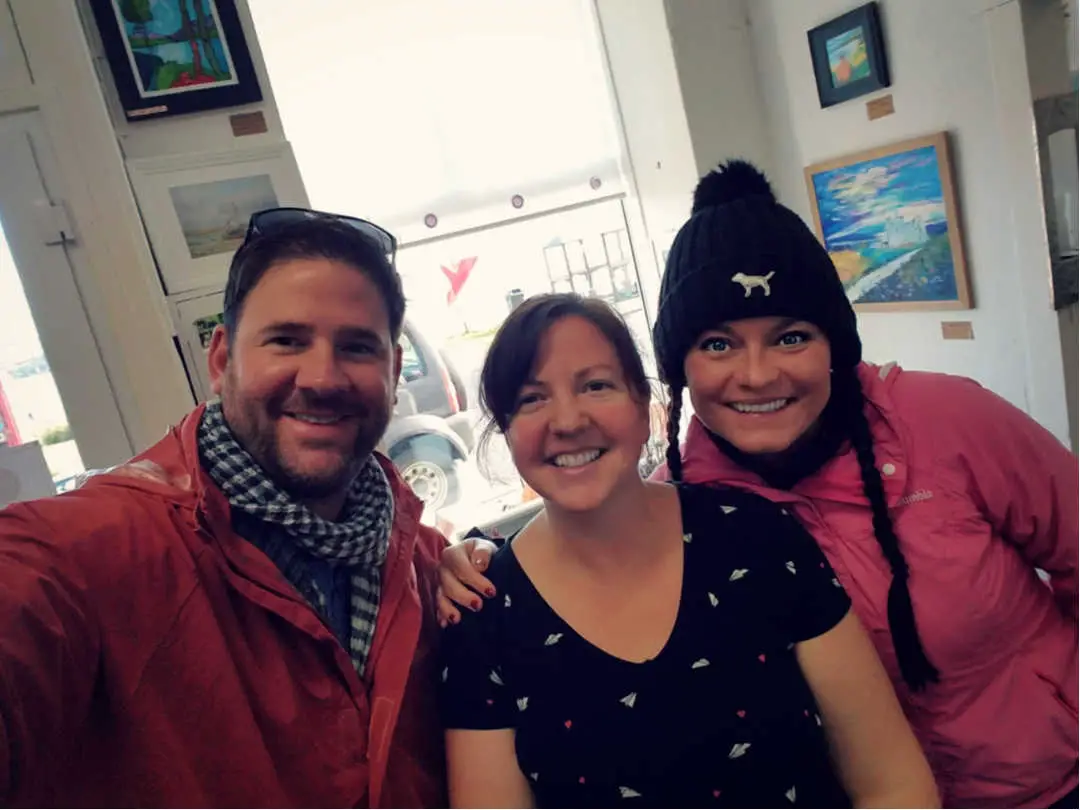 Just outside, in front of the gallery is the Blairmore Pier. Built in 1855, it was originally used by the Clyde steamers transferring passengers between Glasgow. The Victorian cottage sitting near the entrance of the pier has been stunningly restored and is used as a holiday home.
Quadmania
Audrey conquered a big fear by getting into the driver's seat of a quad bike. After a thorough, but brief instruction by Scott, we were tackling hills and crossing streams like we've been on the trails for years.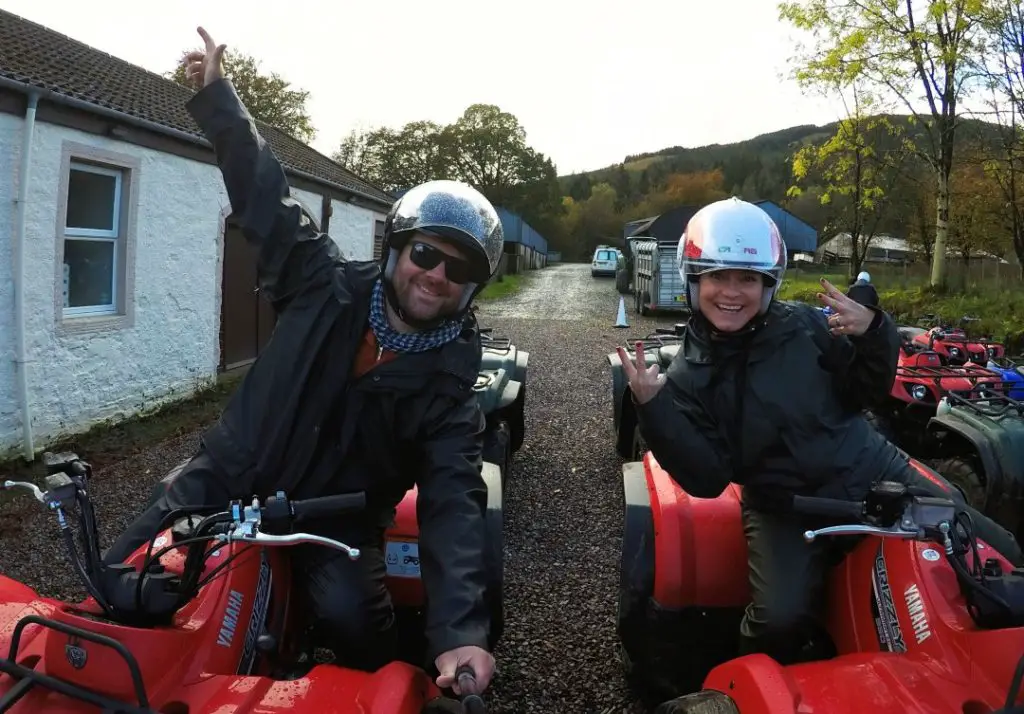 Audrey loved the quad bike tour at Quadmania. However, do you know what she loved even more? Not having to worry about doing laundry afterward! No one wants to stuff their suitcase full of muddy clothes.
Quadmania Scotland provides all of its guests with the proper gear, including boots. We love companies that consider the little details for their guests.
Wreckspeditions
The Captayannis was a Greek sugar-carrying vessel that sank in the Firth of Clyde, Scotland in 1974. Don't be too sad, nobody died.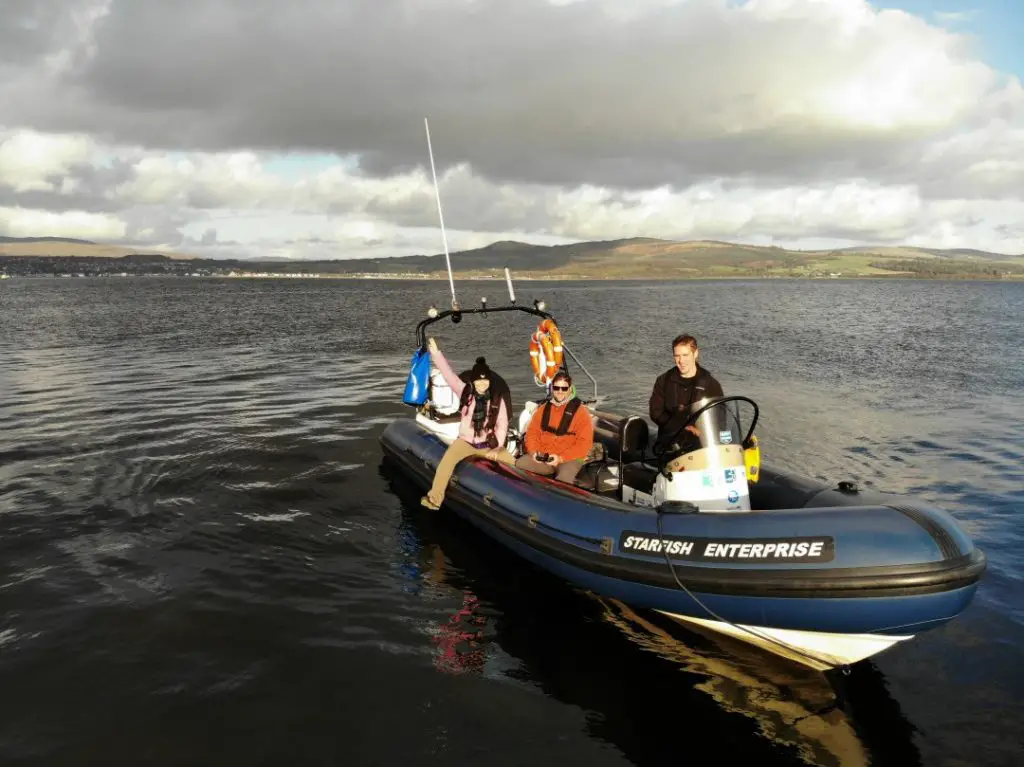 We visited this shipwreck on a tour with Jason from Wreckspeditions on the "Starfish Enterprise," famously known for boldly going where no boat has gone before!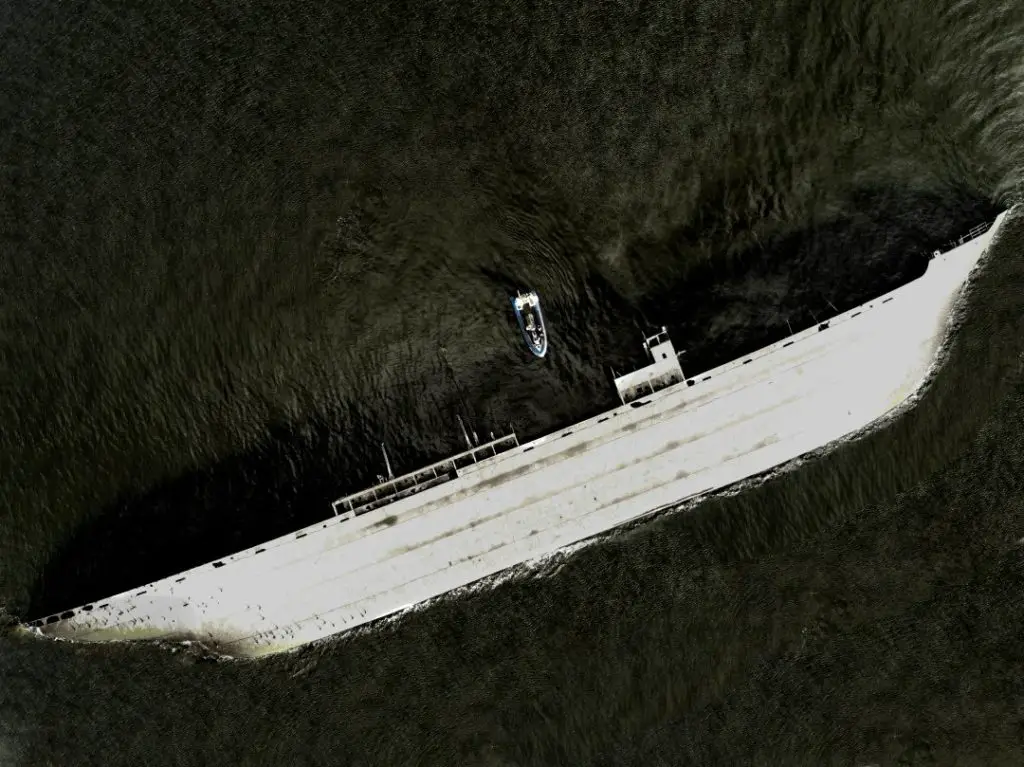 This was by far one of the most unique travel experiences we've ever encountered during our trip around the world.
You'll also have the opportunity to cruise by the Cloch Lighthouse, the Dunoon Victorian Pier, and the eye-catching but strange home sitting on a hill near Strone.
Puck's Glen
Puck's Glen is probably the most famous short walk on the Cowal Peninsula. As a deep woodland gorge, it's filled with cascading waterfalls and several small bridges. It's simply a wonderful place!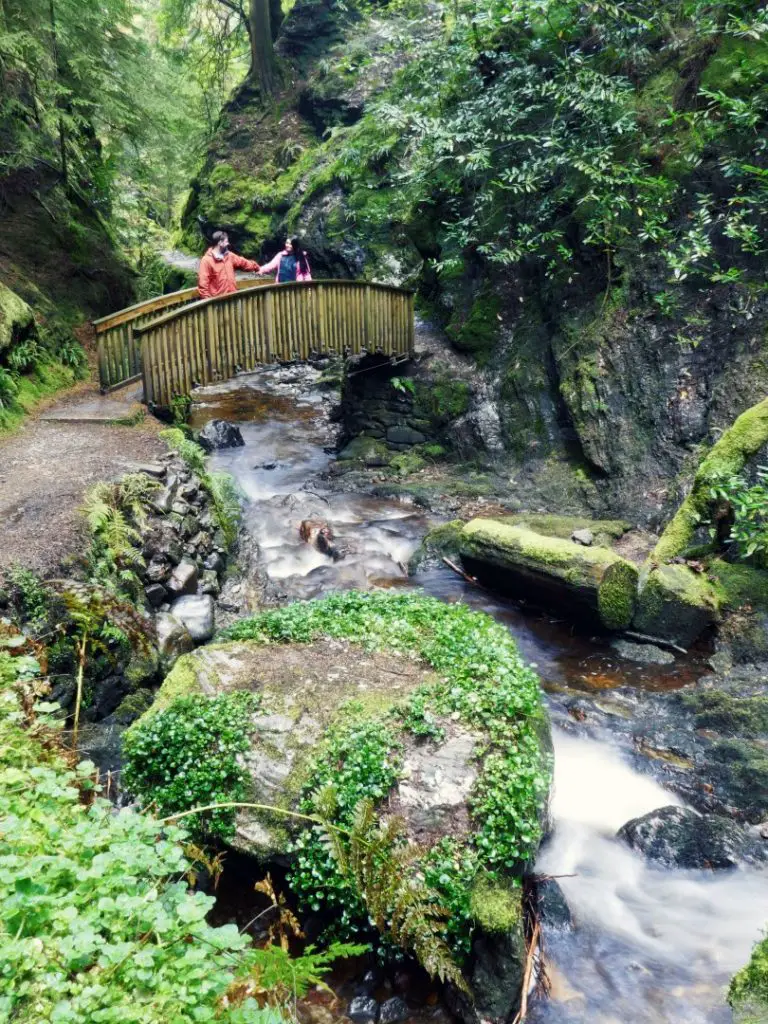 There are legends of fairies and other mystical figures that roam through this section of the forest. As a result, it's named after the naughty character, "Puck," in Shakespeare's 'A Midsummer Night's Dream.'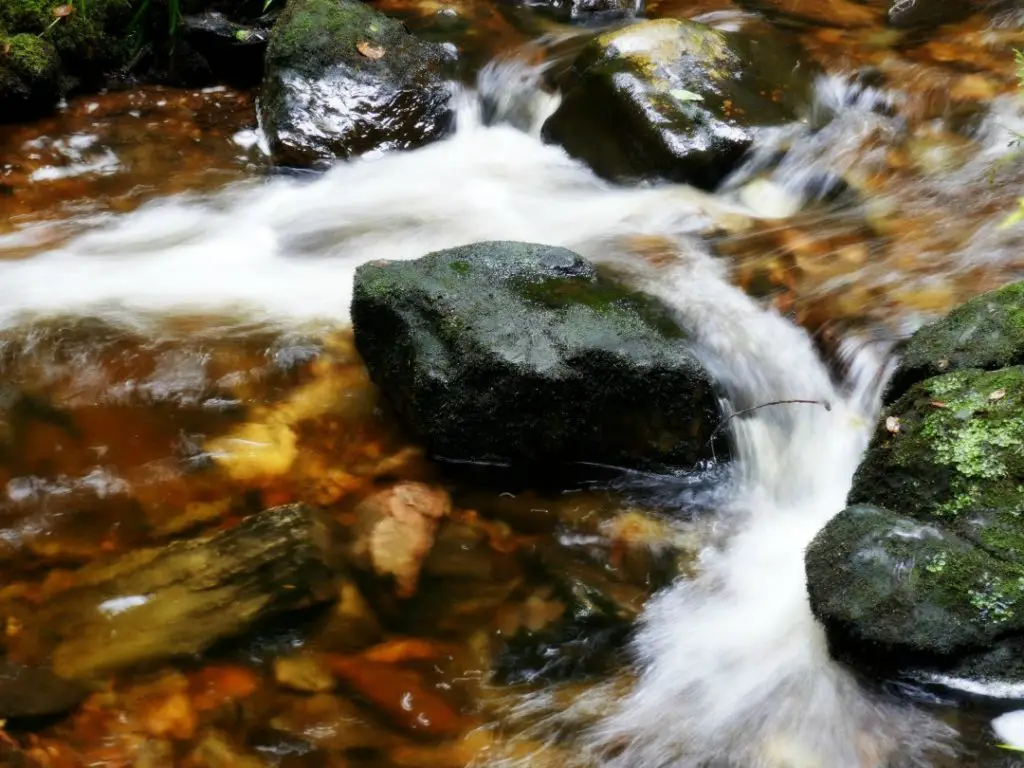 Like other gorges, the atmosphere here is dark with many shadows. As a result, the likelihood that something may catch your eye increases dramatically.
Benmore Botanic Garden
The Benmore Botanic Garden, an outstation of the Royal Botanic in Edinburgh is world-famous and for good reason. Planted in 1863, is the Redwood Avenue, a double-row of giant sequoias that greet you upon entering the gardens.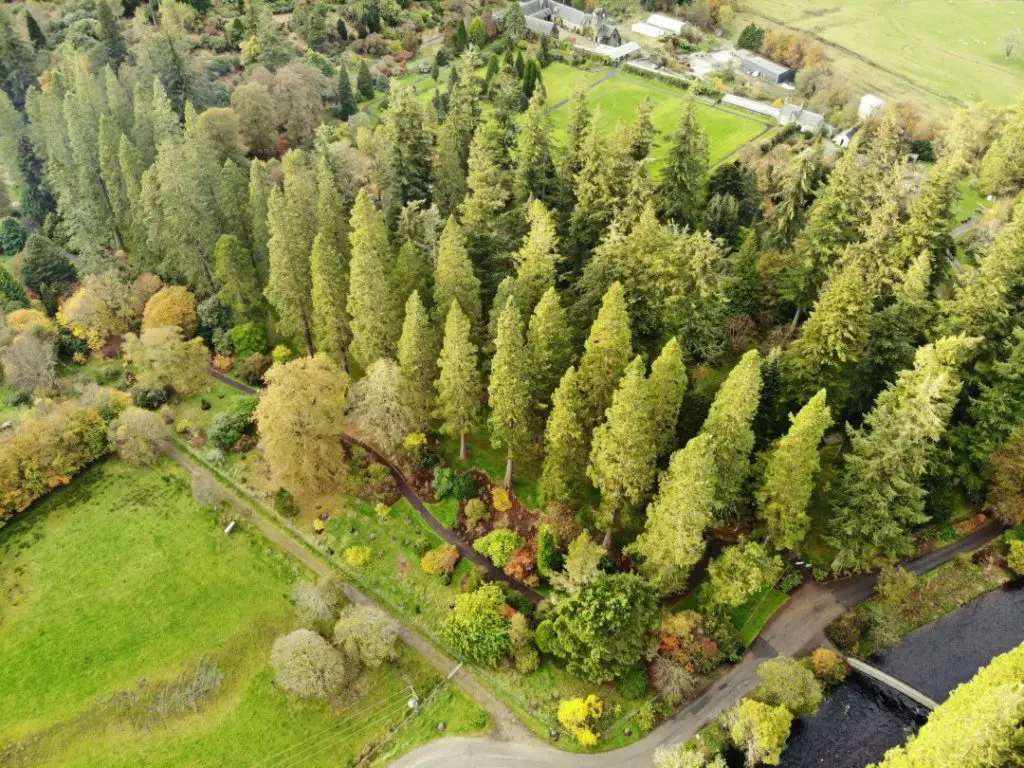 The marked trails and formal gardens are some of the most spectacular in the world. The air somehow smells just a bit more luscious than the surrounding area.
Walking through the woody grounds, you'll take in sweet and spicy notes from the abundance of dense forest. Also, we were lucky enough to enjoy the new moss and lichen garden!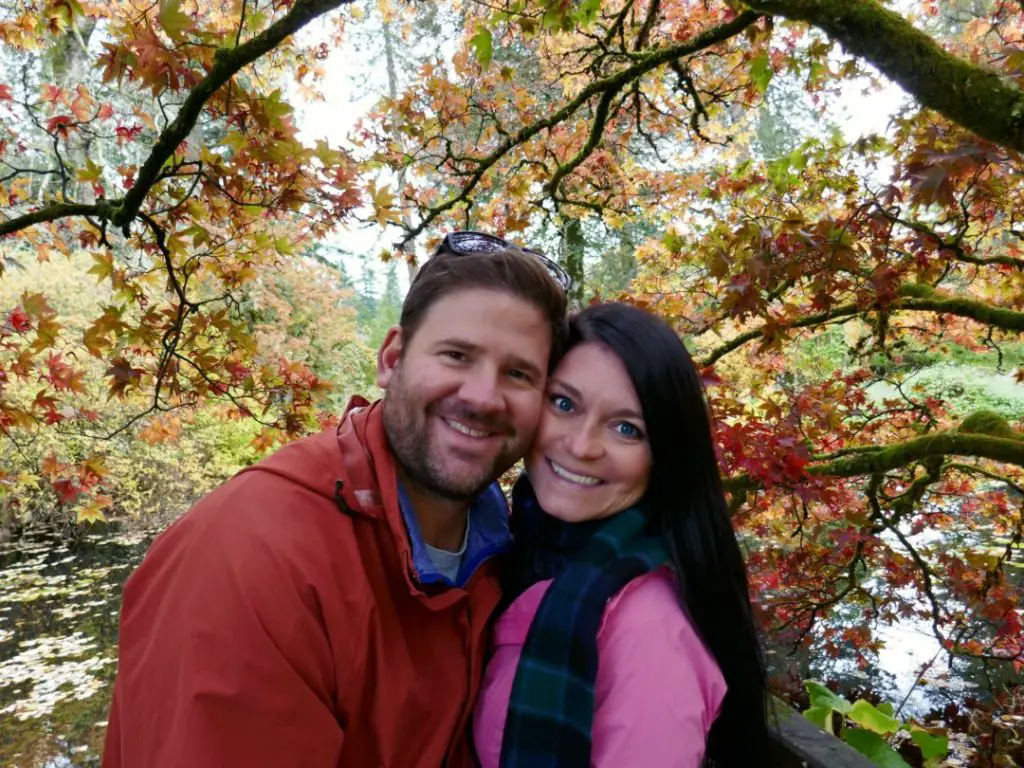 We visited for about 2 hours but could have easily doubled it to explore the entire 50 hectares and all the property has to offer. The 150-year-old giant redwood trees led us to a small pond surrounded by the most stunning autumn foliage. This was the most impressive garden we've ever visited.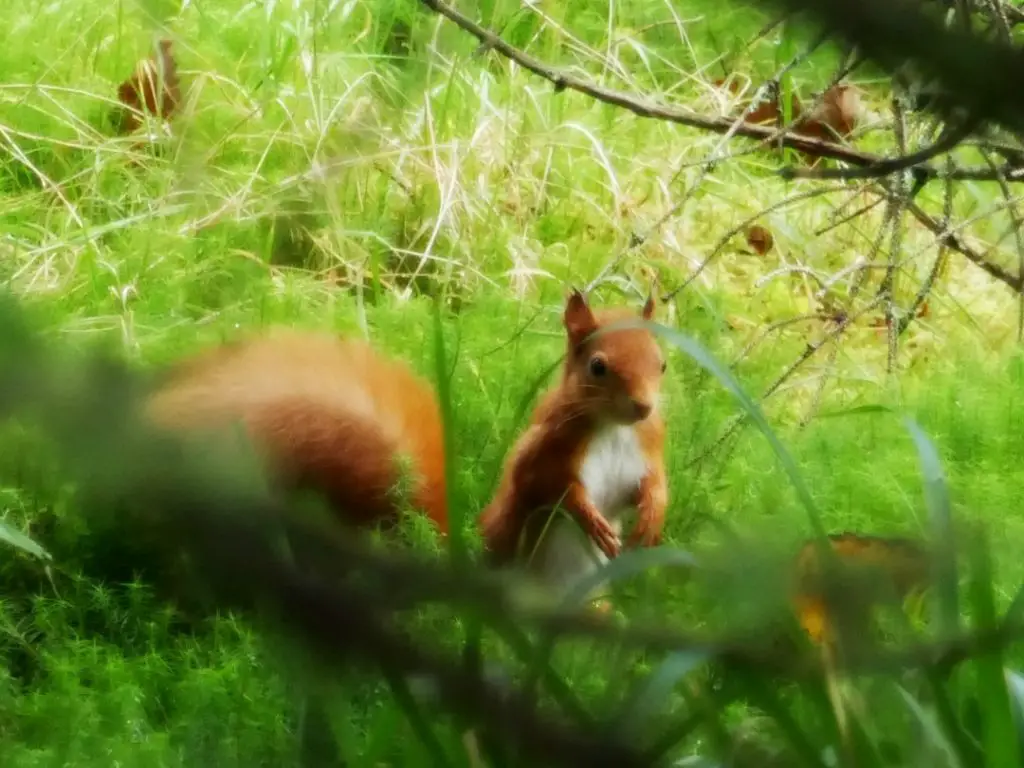 Some of the other sections of the gardens include the Japanese Valley, Tasmanian Ridge, Chilean Rainforest Glade, and the Bhutanese Glade. We highly recommend that you plan on spending at least four hours exploring the grounds. Especially, since they have a great staff in the cafe that serves up some tasty food.
Where to Stay
We stayed at Abbots Brae Hotel which has recently closed. Nevertheless, a good alternative is St Ives Guesthouse.
Back to our stay—what started with a glass (or two) of Scotch led to a wonderful dinner at Abbots Brae.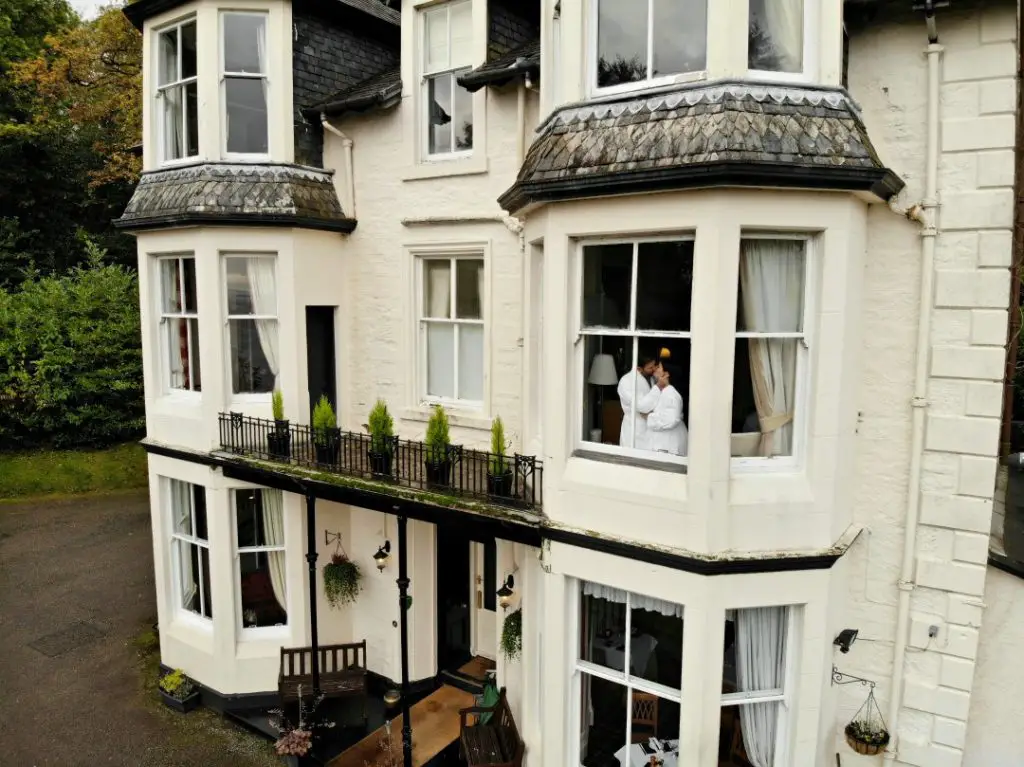 Audrey awoke on her birthday the next morning and said, "This is a really great place to wake up on a special day."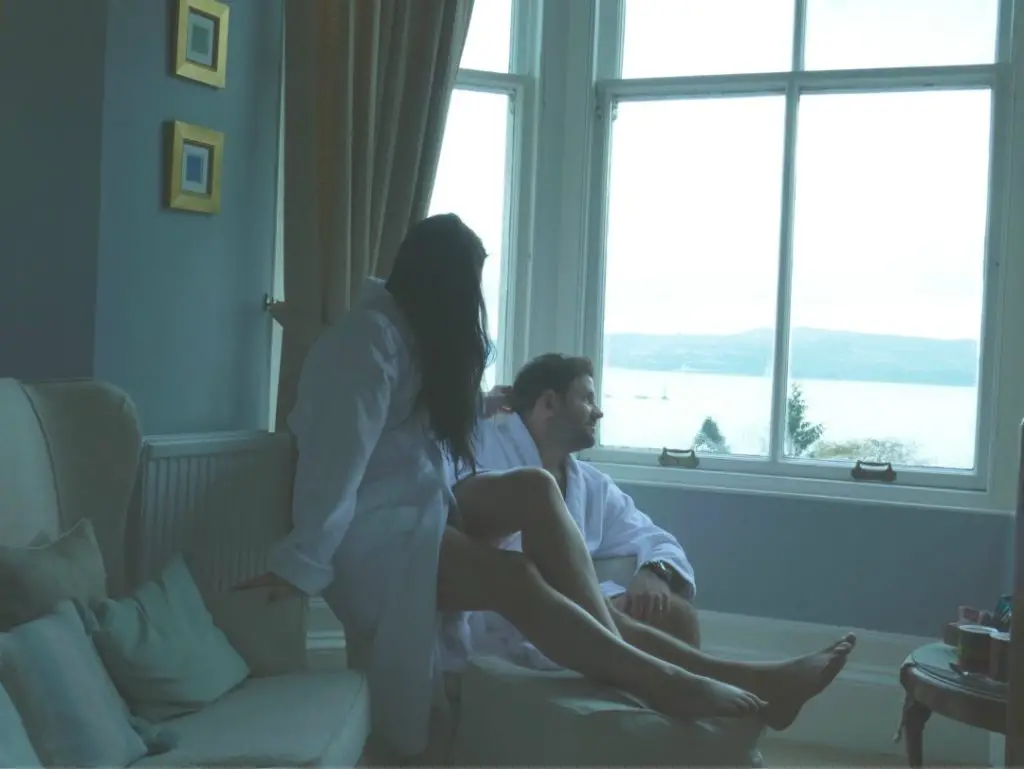 No detail was missed. Our hosts meticulously combined modern luxury with country living.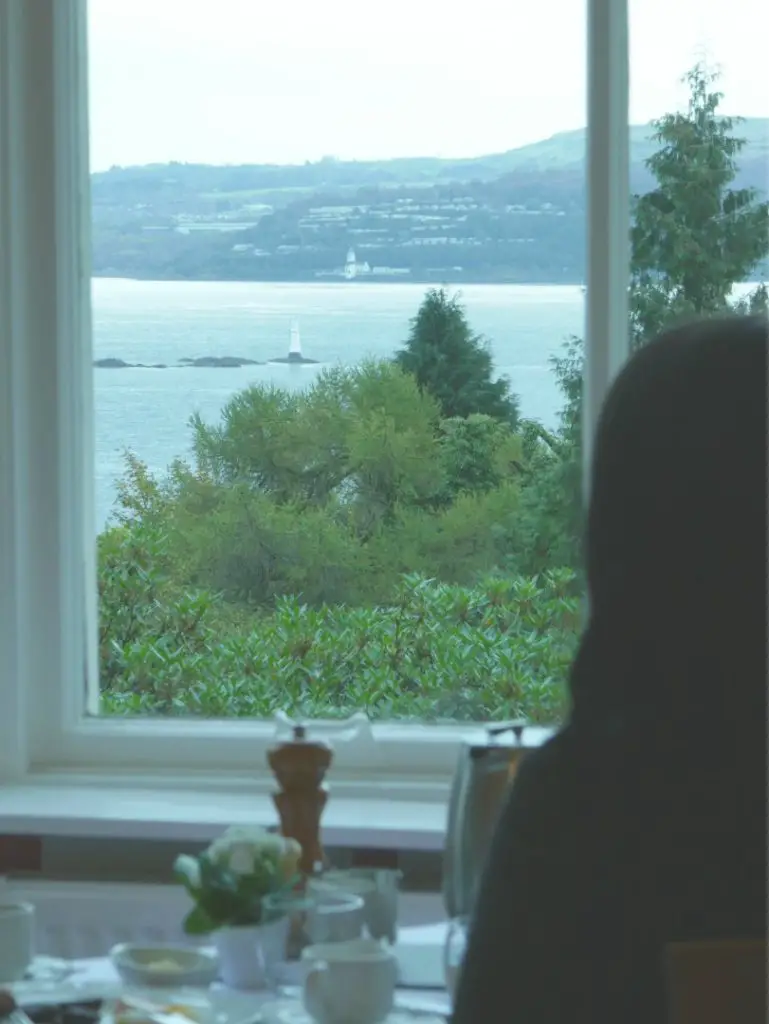 The view from our suite was breathtaking, we could see the Cloch Lighthouse and a rocky outcrop that is frequently visited by birds, seals, and porpoises. Simply put, a fabulous place to enjoy all things that Dunoon has to offer!
Budget-Friendly Lodging
We also stayed at Rosscairn Guest House, which has also recently closed. Nevertheless, a good alternative is Clyde View B&B.
Back to our stay—Rosscairn was a cozy guesthouse with thematic rooms based on Scottish wildlife.
Like many guests, we loved the Highland Cow room!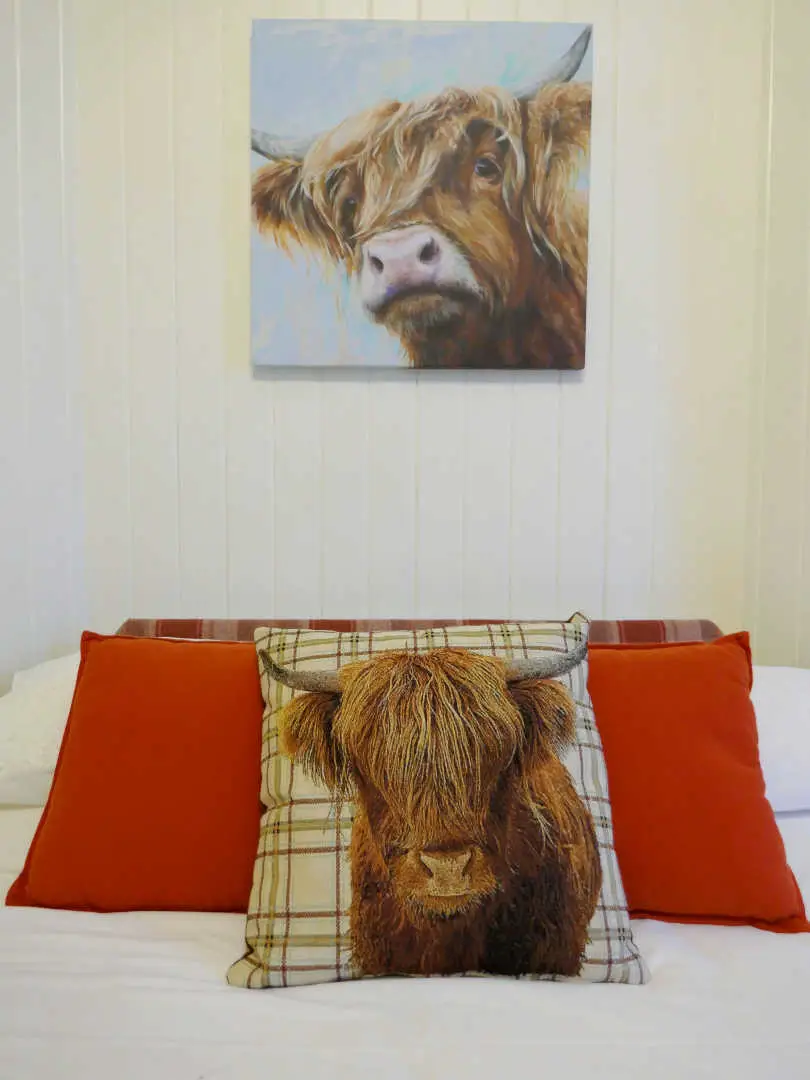 Our hosts, Joe, Susie, and Geraldine specialize in hosting outdoor enthusiasts. Their location is the perfect gateway to enjoy wildlife while in Argyll.
Where to Eat
Lunch: Blairmore Gallery, Benmore Café
Dinner: Livingstone's, New Bombay, Fusion, or Ristorante Italiano Rio.
Pubs: The Crown, Mac Clures Bar, The Clansman, and Sinbad's.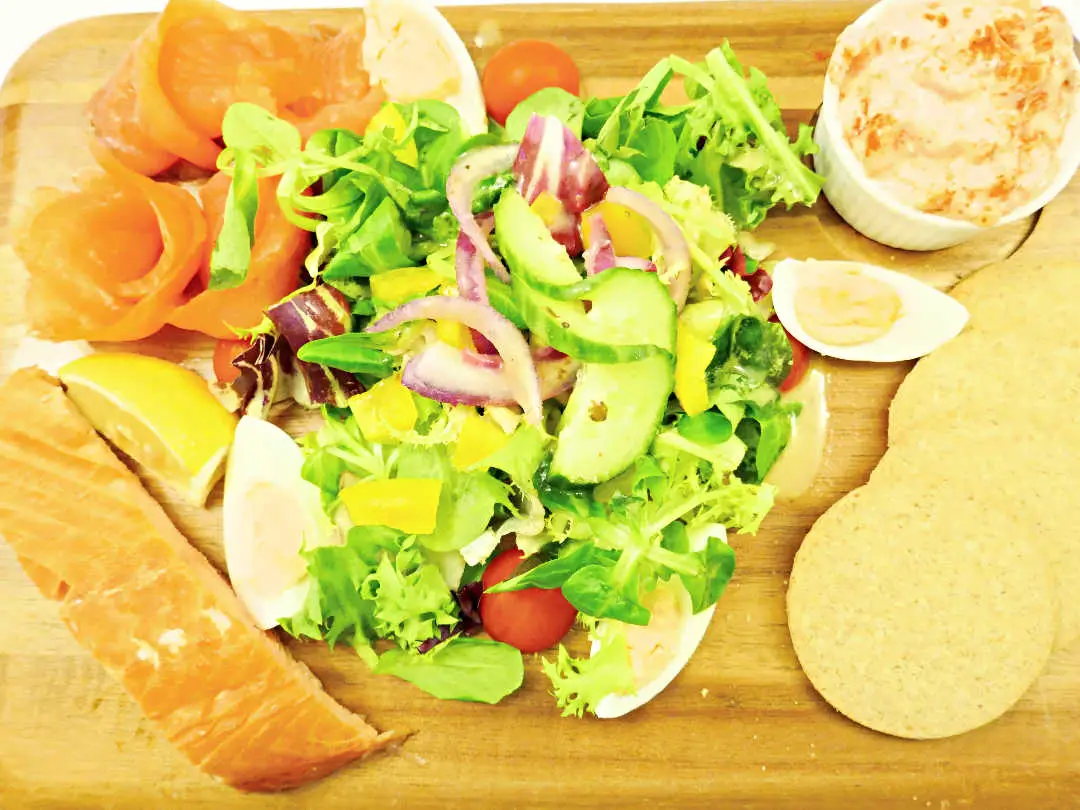 Add-Ons to a Weekend Break in Scotland
From Dunoon, you can extend your journey onto the Isle of Bute to visit the Mount Stuart House. This is where Harry celebrated his 40th birthday and relished one of the most romantic weekends ever!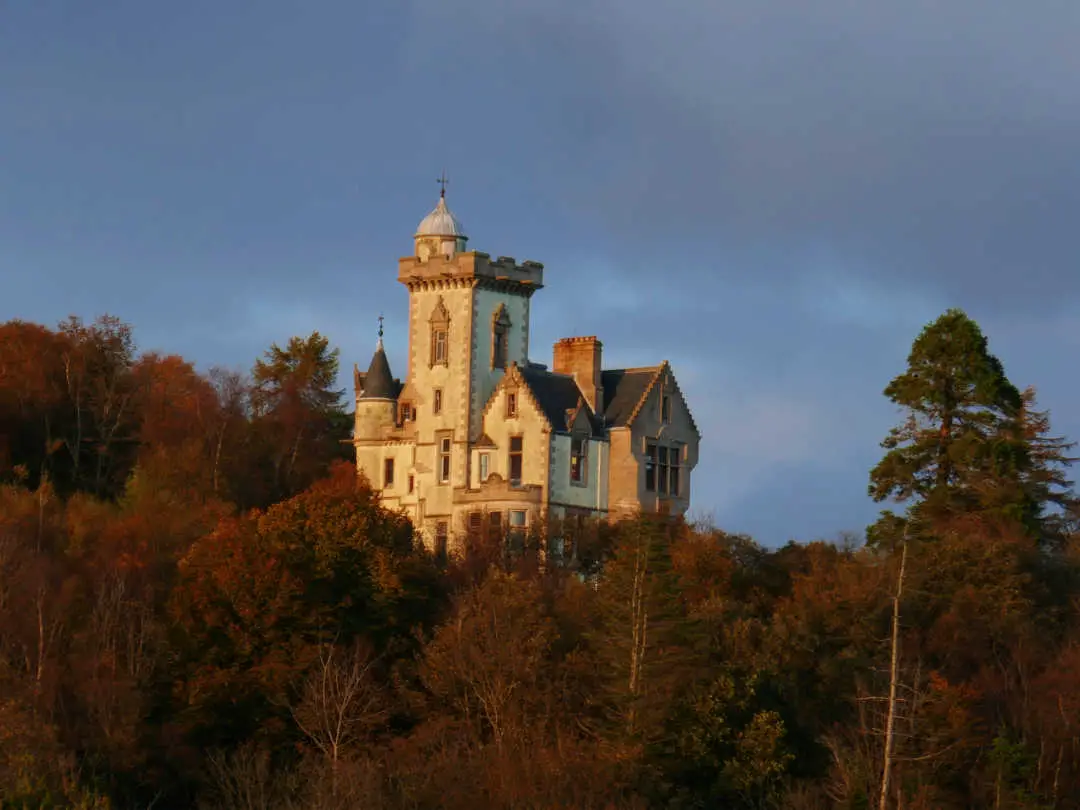 Other noteworthy attractions include the Kilmun Parish Church and Argyll Mausoleum. Built in 1790, the mausoleum houses the remains of the Dukes and Earls of Argyll. Visitors short on time may want to consider visiting the Kilmun Arboretum. There are more than 150 species of trees including the giant sequoia, Oregon maple, coastal redwoods, and Chilean southern beech.
Have you visited Dunoon during a weekend break in Scotland? Are you interested in visiting Dunoon? If so, share your tips and questions in the comments section below.
---
Have You Heard About the Dunoon Project?
The Dunoon Project, if it comes to fruition will make the area even more of a couples paradise. The project entails installing a cable car system from Dunoon to the top of the hill above and behind the town. At the top will be a café, a visitor center, a few ziplines, and an alpine rollercoaster. The objective is to attract tourism and allow people new ways to enjoy the great outdoors.