These eight best bachelorette party destinations all have one thing in common—they are totally unique. Before the wedding day, gathering together with all the most important women in a bride's life should be a special, memorable occasion. Hence, destination bachelorette parties are surging in popularity.
These days, people are looking for something beyond the stereotypical nightclub-based outing. Instead, friends are craving weekends full of bonding time together. Of course, partying is still on the itinerary, but so is creating memorable, meaningful moments with your squad.
Unfortunately, everyone knows that the honor of being a part of the bridal party can come with a hefty price tag. This post will offer a variety of budget-savvy suggestions and inspire some great destination ideas for an amazing bachelorette party that won't necessarily break the bank.
Who Pays for the Bachelorette Party?
Speaking of budget, sometimes it's confusing to know who pays for the bachelorette party. Typically, the protocol is as follows: if the party is just a one-night celebration, everyone attending pays for their share, and the attendees split the cost to cover the bride-to-be's portion.
If the events span over a weekend, or even longer, each individual should pay for their share as if it were any other trip. This includes the bride-to-be. However, for the key celebration, the bride should be treated and be free of any expenses for the big day or night out.
To clarify, the bride-to-be should not pay for anything, especially the fetti.
Don't Forget to Create an Amazon Registry – Get 20% Off
Below are the eight best bachelorette party destinations in the U.S.
1. Last Sail Before the Veil
With insane nightlife and warm, sunny weather, Florida is an alluring destination for Bachelorette parties. Unfortunately, it can get extremely expensive too. However, there's a way to organize an unforgettable party for your bikini-clad crew—charter a private yacht for the day
Or, if money is tight, other options include chartering a BYOB yacht in Miami for about $119 per person—a great deal!
The Perfect Miami Beach Hotel For Bachelorette Parties  > Click Here
Alternatively, some listings even include an onboard DJ. With lots of hosting experience, captains and boat owners are familiar with arranging food and drinks for the outing.
Party Boat Rental in Miami
By choosing Miami as your base, there are a few popular places where you can spend the day exploring under the warm Florida sun. For example, yachties can hang out in Biscayne Bay, a well-known celebrity hangout, or head to find the weekend party at the Haulover sandbar.
Another option is to party just off the shores of South Beach. Thankfully, there is always a party to be found in South Florida, making it one of the best bachelorette party destinations in the U.S.
Book a Private Boat Trip to Party on Haulover Sandbar > Click Here
Whether the goal is to work on your pre-wedding tan or stay active with water sports, there are lots of fun activities to do during your float party. Snorkeling, tubing, wakeboarding, and riding jet skis are popular ways to enhance your yachting experience. Most boats are equipped with sound systems that easily connect to a phone, which makes listening to your favorite playlists a breeze.
Rent a Boat or Yacht on a Budget
Keep in mind that there are a few important factors to confirm before securing your yacht rental. First, the group should all agree on an established budget, the desired location, and the guest list. This will ensure that you secure the right boat within your price range and have enough space to accommodate all of your friends.
Second, upon booking, the final price may extra charges such as service, captain, and/or fuel fees. To get an idea, the average starting price to charter a yacht in Miami Shores is $1,100. However, affordable cruiser rentals are available for $750.
Remember, the larger your squad the cheaper the overall cost per person when you share the expense. To illustrate, an $750 yacht charter will cost approximately $66 per person for a group of 13. That's a great per-person rate for a private boat rental in Miami.
Full-Day Yacht Charter For 12 Guests With Captain and Host  > $200 Per Person
2. Hot Tub Party in the Mountains
Firepits, mountains, and hot tubs in Gatlinburg are quickly becoming a more alluring alternative to partying in more typical bachelorette party destinations, such as Nashville and Las Vegas. Here's why. Whether you're envisioning a chill cabin getaway or want a destination with some organized activities, Gatlinburg delivers.
This charming mountain town offers a popular brewery, distillery tours, paint parties, resort spas, and tons of restaurants and eateries.
The nearby Great Smoky Mountains National Park has over 800 miles of hiking trails in the park, making it one of the best bachelorette party destinations in the U.S.
Where to Stay in Gatlinburg
Cabin rentals go hand-in-hand with any trip to the Tennessee mountains. Depending on the size of your group, groups can rent out gorgeous properties with awesome amenities anywhere from $30 to $100 per person per night. Think of cabins with perks like home theaters, indoor pools, gazebos, sprawling patios, game rooms, and outdoor spaces with multi-person jacuzzis.
If you prefer the comfort of a hotel or your bride squad is not that large, you can reserve hotel rooms.
Of course, having access to farm tables and a huge kitchen with lots of space is always a money saver too. Imagine blasting all your favorite tunes, and preparing your favorite foods and snacks, while sipping on your favorite drinks with sprawling mountain views.
3. Glamp Under the Starry Starry Nights
Utah is an outdoor lover's paradise. Therefore, girls looking to out-adventure their male counterparts may want to consider an escape to explore the state's "Mighty Five" national parks. A weekend with your best friends among some of the country's most spectacular landscapes makes for an unforgettable bachelorette party.
During the day, your group can hike, swim, and explore the state's tourist attractions. Later, when nighttime falls, savor the moment under a sky full of stars with campfires, laughs, and s'mores.
Plan Your Utah Hiking Adventures
Before heading out, consider the most budget-friendly option for entrance into Utah's National Parks. For example, a weekly pass for one national park costs $35 per private vehicle. If you plan on visiting multiple parks, purchase the "America the Beautiful" annual pass. Alternatively, AllTrails offers suggestions for nearby trails that are free of charge.
Glamping Over Camping
Most likely your bride squad is going to prefer glamping over camping. Thankfully, there are numerous opportunities available that provide just the right mix of comfort and adventure.
Budget Tip: Many glamping sites are designed to accommodate several people in one unit. Save money by buddying up and splitting the cost of the stay.
Zion Glamping Adventures, Hildale
Based in Hildale, Utah Zion Glamping Adventures is the perfect place to enjoy an adventurous girlfriend's getaway. Located in a private canyon, these dreamy tents provide a clean and cozy camping experience. Each tent has a hangout area with a picnic table, chairs, a campfire pit, and a barbecue grill.
There are two types of accommodation: tents with a single queen or double queen, each one supplied with either AC or heating units depending on the season. Other amenities include free Wi-Fi, power outlets (a must to keep those devices charged), and complimentary coffee, hot dogs, and marshmallows.
Epic Adventure > East Zion Crimson Canyon Hike & UTV Guided Trip
To gain perspective of the location of the resort, the property is located about 45 minutes from Zion National Park, 25 minutes from Coral Pink Sand Dunes, and an hour from the Grand Canyon's North Rim. A whole host of tours and other outdoor adventures can be organized locally.
Zion Wildflower Resort, Virgin
Similarly priced, with even better reviews, Zion Wildflower Resort offers a unique camping experience that you and the girls will cherish forever. Although guests are in the middle of nature and sleep under the stars, accommodations are on par with the comfort of a hotel room.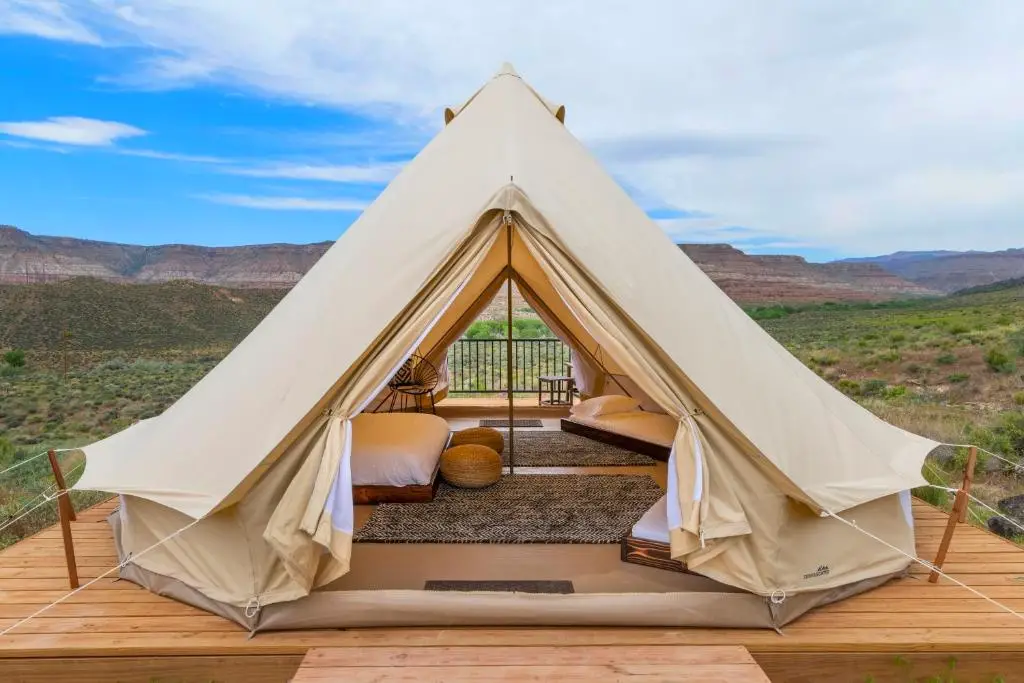 What makes this resort stand out from the rest is having the choice of three different room options all on one property. Therefore, each girl can personally determine her own cost, privacy, and comfort level. Accommodation types include tents, covered wagons, and three different bungalows.
Additionally, each booking includes a $25 resort fee which includes the following amenities: complimentary Wi-Fi in common areas, a s'more kit, fire pits, fireplaces, BBQ use, yard games, free bikes, and other outdoor activities.
Zion's View Camping, Hildale
Another property worth a mention is Zion's View Camping. Although it's a little more camp than glamp. It gets rave reviews and offers another outdoorsy alternative, making it one of the best bachelorette party destinations in the U.S.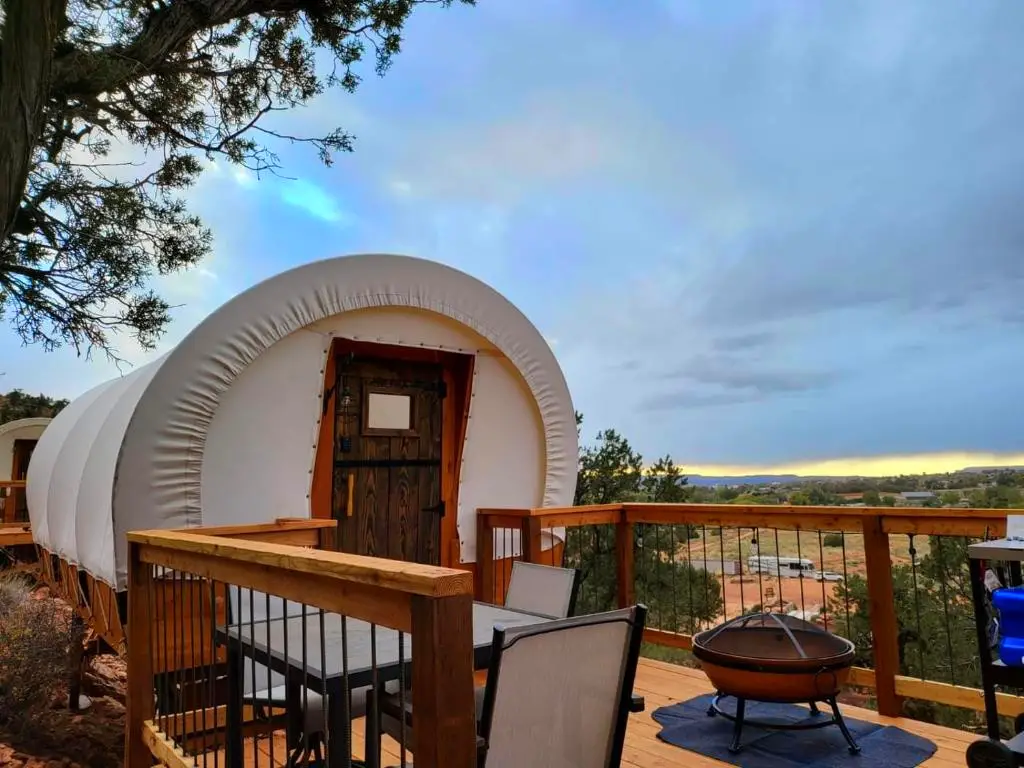 This camp offers both tents and wagons for accommodation options. Amenities include free Wi-Fi, coffee, and s'mores kits. Another bonus is that Hildale is super close to a few stores, a bakery, a brewery, fast food, and a grill, making planning for meals a little easier for day trips and evenings.
When you're ready to book your next flight, follow these three easy steps to get the best price.
In terms of bachelorette party planning, the staff can assist with special events and surprise extras. The following is a recent review:
My friends and I stayed at Zion's View Camping for seven nights on our girls trip. We wanted to escape the hotel life and live under the stars. This cozy tent was just what we were looking for…peaceful and away from tourist areas. We felt very safe and had no worries leaving all of our stuff as we ventured out to hike. Crystal and the staff were amazing! It was cold the week we were there but they had heaters and blankets ready for us. I was able to text Crystal at any point and she was always willing to help. I will be back!
Girl-Friendly Accommodations In and Around Zion NP > Explore Here
4. 'Wellness in the Wild' Weekend – NC Mountains
Certain cities offer an insane amount of fun bonding activities—and Ashville, North Carolina is one of them, making it one of the best bachelorette party destinations in the U.S. For girls looking for a mix of organized activity coupled with reconnecting time, this Appalachian mountain region may be a great option.
Mountain Yoga
Some of the most meaningful bachelorette parties make health and wellness a priority. In Asheville, girls can immerse themselves in the beauty of the Blue Mountains on a unique mountain hike and yoga tour.
The company's sunset yoga over the mountaintops experience is especially uplifting. They supply the mats, you supply the endorphins. Private sessions are available and tours operate year-round.
Mindfulness Matters
Known as an artsy town, Asheville locals love sharing their skills with others. Let your creative juices flow during a specialty class where the group can learn, laugh, and connect all at the same time.
Some ideas include a Custom Half-Day Photo Tour with Photography Lessons or even a Private Tarot Reading where the tarot reader will come to you. Imagine a group tarot card reads over bottles of bubbly—but please don't jinx the bride before the wedding!
Wild and Whimsy
Throughout the country, travelers can find beautiful treehouse stays in gorgeous locations. However, finding a place that offers several rental opportunities in one spot, along with consistently good reviews, can get a little tricky.
Enjoy a Whimiscal Weekend
Located on the Cheoah River near Robbinsville, North Carolina, River's Edge Treehouse Resort offers six different treehouses, with a 12-person occupancy. Although most guests come to relax, the property is a gateway to the Great Smoky Mountains National Park, Cherohala Skyway, and one of the east coast's most famous motorcycle drives, the Tail of the Dragon featuring 318 crazy curves in 11 miles.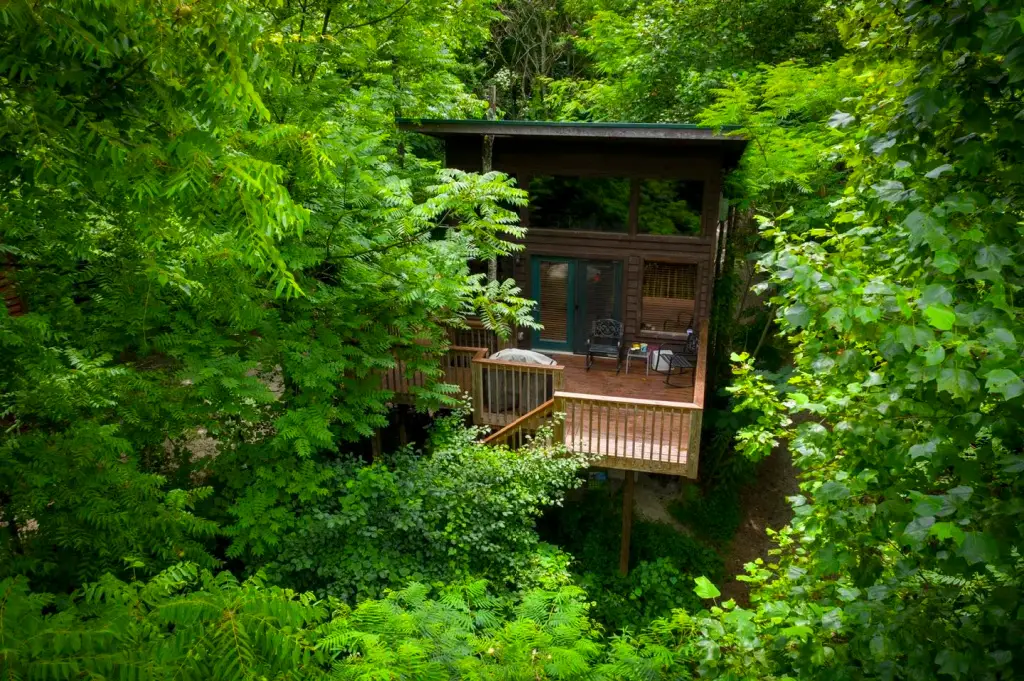 Guests can decompress before the wedding enjoying onsite nature walks, the fire pit, Adirondack chairs, and yard games. A patio grill and picnic tables are available, however, those that don't want to bring kitchen supplies may want to take advantage of some yummy local dining options.
The River's Edge Treehouse Resort operates from May through late October so if this is in the running for a girls' getaway make reservations as soon as possible because weekends get booked quickly. Splitting the cost of the stay will run under $100 per night per person.
Another good alternative to River's Edge is the Appalachian Inn. This highly-ranked B&B features five guest rooms with private baths, delicious meals, and a wonderful host. Groups simply rent out the entire inn, using it as their cozy hiking base.
Things to Do Near Robbinsville
The best way to experience the area is to head out to explore all the waterfalls, mountains, and woodsy trails that make the region so beautiful. For example, thrill-seekers may want to conquer a portion of the Appalachian Trail.
One of the most scenic sections in North Carolina is the climb from the Nantahala River to the top of Cheoah Bald. The hike is really difficult, covering 16 miles of grueling terrain, but the panoramic view from the top is worth the adventure.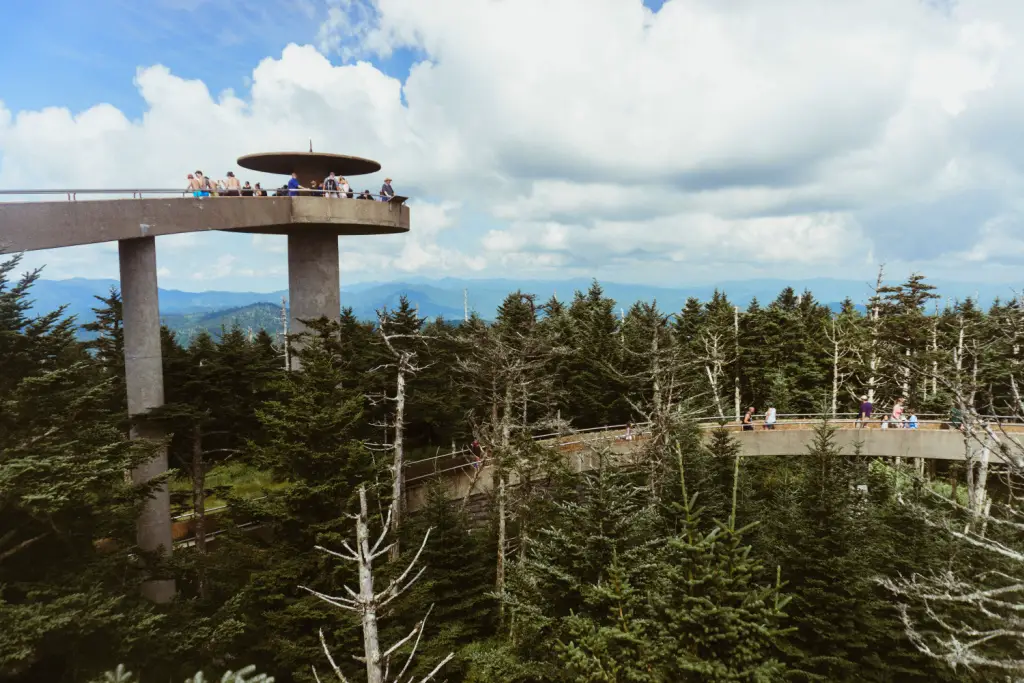 Of course, Robbinsville also sits at the foothills of the Smoky Mountains National Park offering shorter hiking opportunities and other outdoor adventures. Lake Santeetlah in the Nantahala National Forest is the perfect place to enjoy some water-based fun, with kayak and pontoon boat rentals.
5. Rooftop Bar Hopping – Savannah, Georgia
Girls, forget Nashville for the Bachelorette party. It's so overdone that it's almost becoming as cliché as a trip to Las Vegas. Instead, head to Savannah, Georgia to experience the same degree of walkability, nightlife, and southern charm.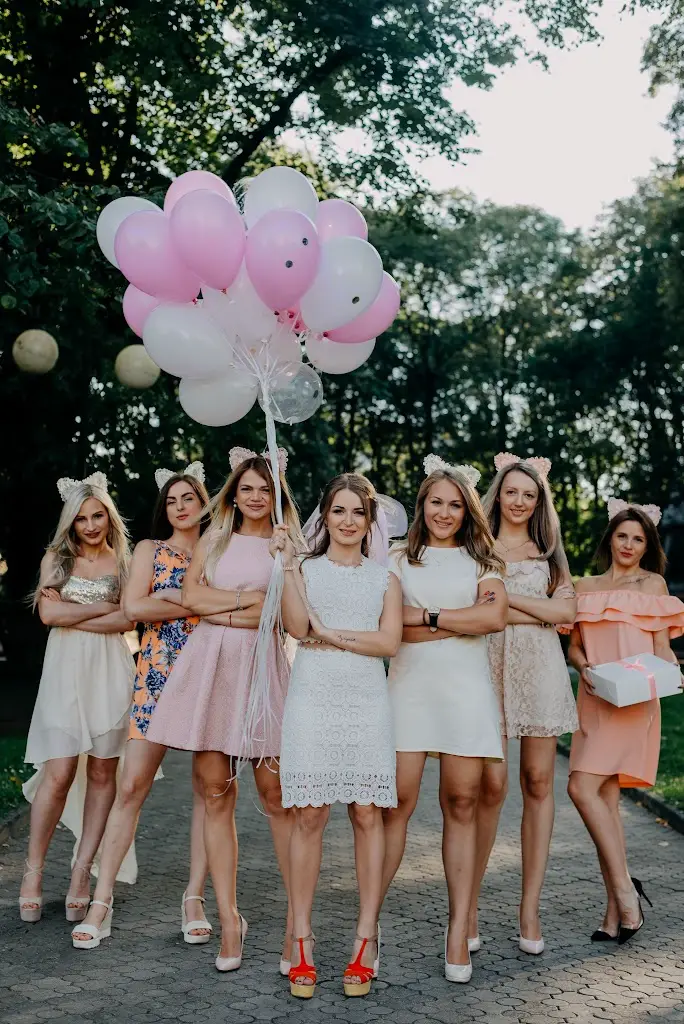 Have a Massive Picnic in "The Central Park of the South"
If your bachelorette party is made up of less than seven members, then having a classy picnic in "The Central Park of the South" is a no-brainer. The boho-inspo design-inspired picnic includes appetizers, refreshments, blankets, a wonderfully decorated table, and plush pillows. Also, the hosts encourage guests to bring their own goodies!
Private Scenic Siesta Picnic > Check Availability
No Need to Conceal Carry
Another unique factor to the city is Savannah's open container policy. The law allows people to carry open drinks as long as their contents are held in a plastic, 16-ounce cup (not bottles, mugs, or flasks) and they stay within the parameters of the Historic District, making it one of the best bachelorette party destinations in the U.S.
Specifically, this encompasses everything from River Street to Jones Street and Martin Luther King, Jr. Boulevard to West Broad Street. For this reason, this is where you'll find the best nightlife in the city, including the Historical Drinking Tour of Savannah. Bars are typically open until 3 a.m. too, so no need to end the party early, especially when some establishments offer "to-go" cups.
Travel tip: Besides Savannah, few cities in the United States permit patrons to carry drinks in open containers. Other destinations with open container policies include the city of New Orleans and Beale Street in Memphis.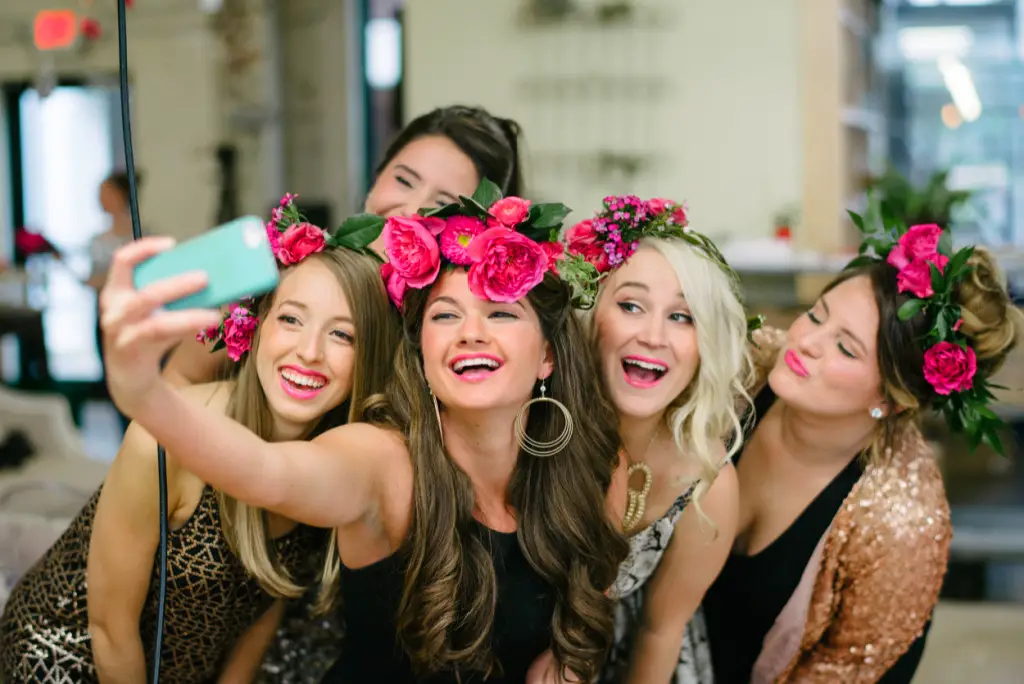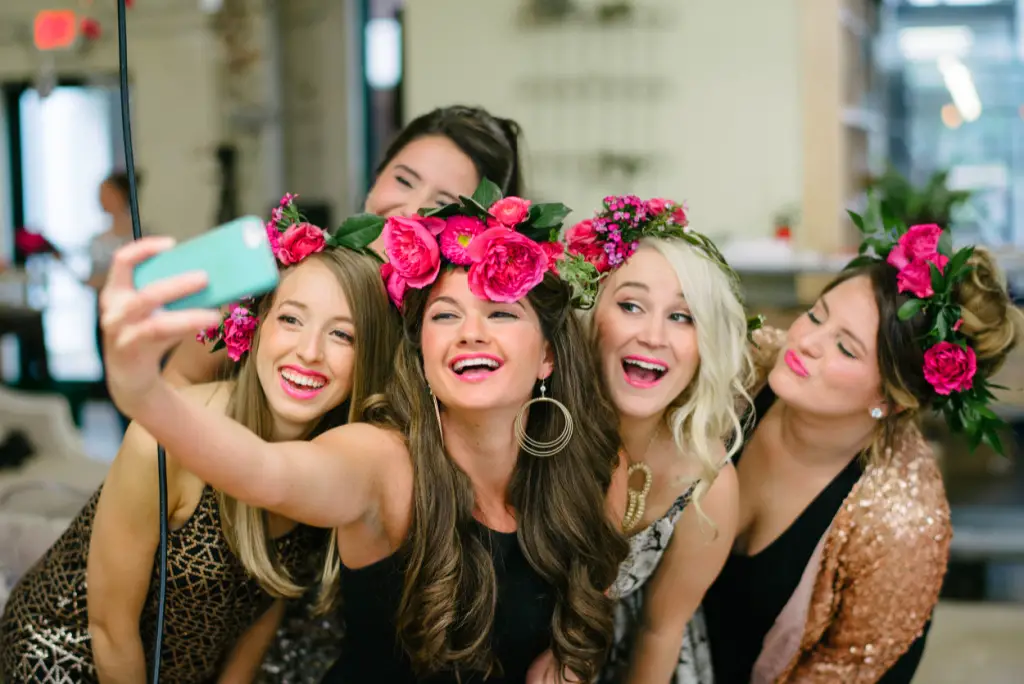 Things to Do
The beauty of a larger town like Savannah is that it's pretty easy to fill your time with fun things to do. All the typical go-to activities are easily within reach—spas, rooftop bars, brewery tours, shopping, dance clubs, etc.
Since Savannah is considered the "Scariest Place On Earth," ghost tours are extremely popular. Probably the best tour to take for a bachelorette party is the Nighttime Haunted Walking Pub Tour. Another option is the Southern Flavors of Savannah Walking Dessert Tour.
Boudoir Photoshoot
Make sure to take advantage of your Savannah accommodation by hosting a lingerie shower with a bit of tasteful lingerie. Another idea is to recruit one of your best friends to take photos for an onsite boudoir photoshoot. If your group has decided on a more luxurious accommodation like "The Gastonian" for the bachelorette party, this is a great idea for a "stay-in night" to actually enjoy the space.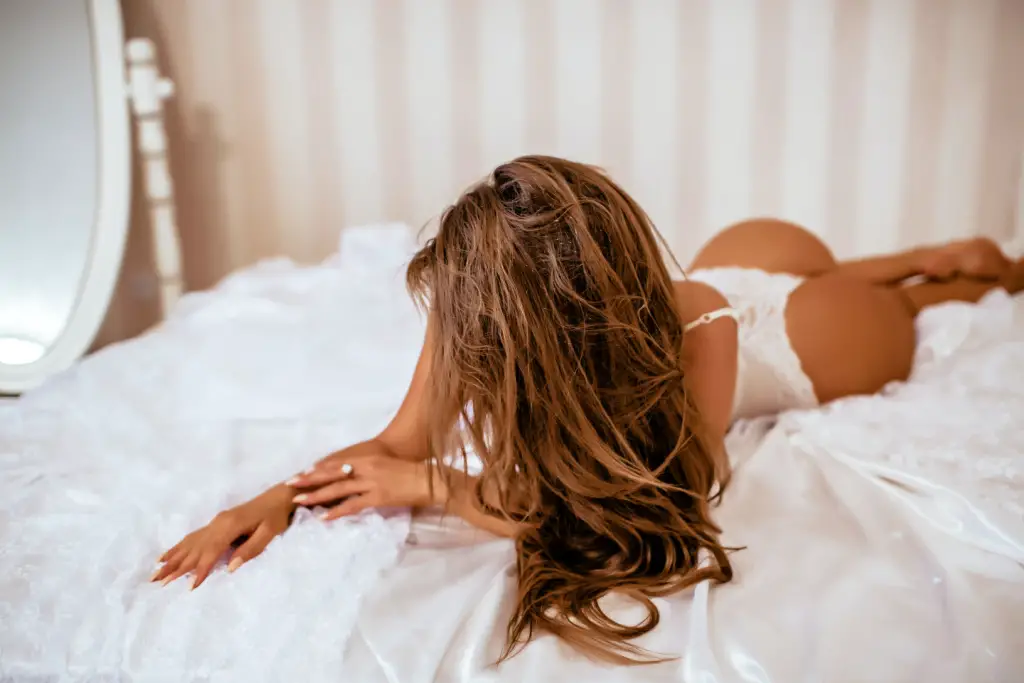 Savannah on a Budget
There are several ways to save money during your time in Savannah. Your squad can plan ahead by purchasing your favorite liquors along with plastic cups to pre-game. Thankfully, with the city's open container law, you don't necessarily need to stay confined to your accommodation. Make it personal by creating and naming a signature drink to toast to the bride.
Savannah also offers free public transportation around the downtown area and a free ferry service to Hutchinson Island. Some travelers even decide to take the scenic ferry ride for a free sightseeing tour.
6. Dreamy Treehouse in Ohio – No Boys Allowed
For girls who are willing to go dutch, there's an opportunity to vacation where celebs like Matthew McConaughey stay. In Glenmont, Ohio, there's a wonderful property called the Mohicans Treehouse Resort and Wedding Venue. The entire 77-acre resort radiates pure rustic elegance, making it one of the best bachelorette party destinations in the U.S.
What began as a private family escape has slowly blossomed into one of the most gorgeous accommodations in the country. So much so, that it was the only U.S.-based resort that earned recognition in Condé Nast Traveler's recent feature, Best Treehouses Around the World.
Away In the Woods
The Mohicans Treehouse Resort offers nine treehouses, two-country homes, and four large cabins to accommodate larger group stays. At first glance, the stays may appear expensive. However, by splitting the cost, rates can be as low as $33 per person with full guest occupancy. Properties hold anywhere from two to 15 guests, depending on the size.

Reservation Tips and Tricks
If you are interested in making a reservation, the booking process may be slightly confusing. The owners open the reservation calendar for only three months at a time to give priority stays to their wedding parties.
The dates that remain are then open to the general public. Therefore, if this is your group's dream getaway you must be vigilant and proactive. It may work in your favor to contact the property to get an idea of when the next three months of booking dates will be released.
7. European Escape in Oregon Wine Country
The Columbia River Gorge is an amazing, yet unassuming destination for the ultimate girls' getaway. The region is full of award-winning vineyards, waterfall hikes, lavender farms, local eats, and relaxing wellness spas.
Lost in the Pines
West Coast folks may want to consider Mohican's sister property located in White Salmon, Oregon. The Klickitat Treehouse is a beautiful 500-square-foot property that sits on 14 private acres, 75 minutes from Portland. The style radiates mountain charm and boasts Scandinavian architecture, making it the perfect European-inspired escape.
This particular property is geared toward friends who are looking for a dreamy, quiet escape to reconnect with one another before the big day. There is no Wi-Fi and cell service is spotty at best. People who have stayed here have described it as "magical" and that it "definitely marks a moment in life."
Another option is to rent a beautiful home with stunning views of the Columbia River Gorge with a hot tub.
Itinerary
An example itinerary may include waking up to French Press coffees, along with breakfast treats from White Salmon Baking Co. while taking in the picture-perfect views of Mt. Adams. Next, set out on a morning hike at Catherine Creek or Spirit Falls.
Return to the treehouse to freshen up in the hot outdoor shower. Afterward, kick off your wine-tasting weekend at Cor Cellars for a group tasting for up to eight guests. Remember to make reservations in advance for all winery visits.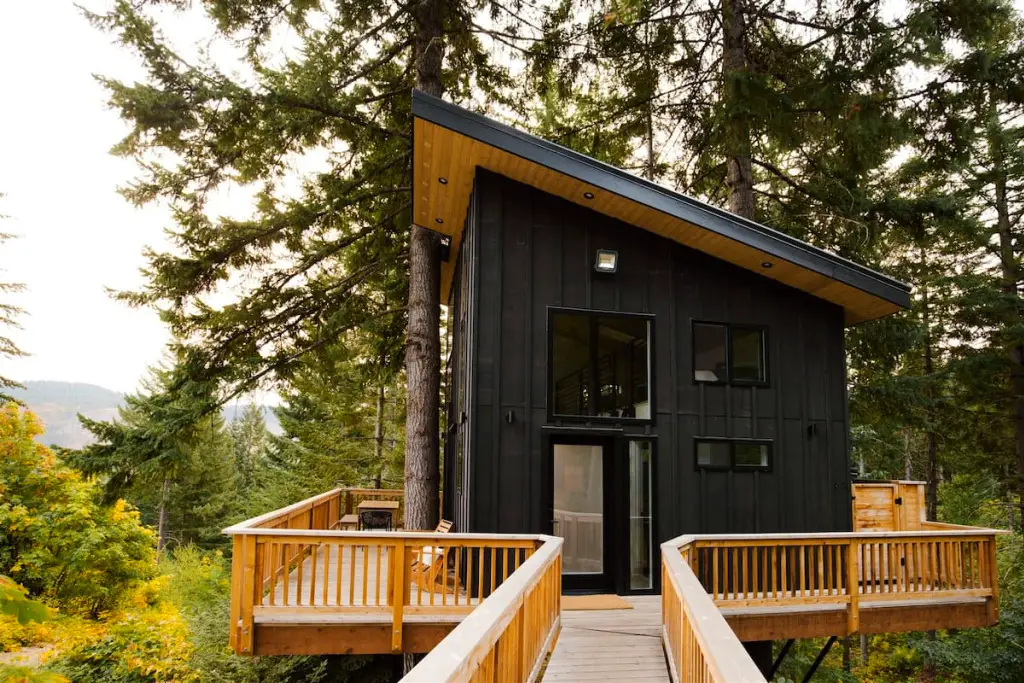 The treehouse has enough room to host a six-person party. However, renting out the Cedar Tiny House in addition to the treehouse, the property can accommodate up to eight people. Again, this particular option is geared toward girls looking for a small, intimate bachelorette party experience and who are willing to split the cost for something special. Rates for the Klickitat start at $400 per night.
What to Do Around White Salmon
White Salmon is the perfect base for all types of outdoor adventures. Two of the best things to do in the area include the Half Day Columbia River Gorge Waterfalls Tour or the Oregon Wine Country Experience.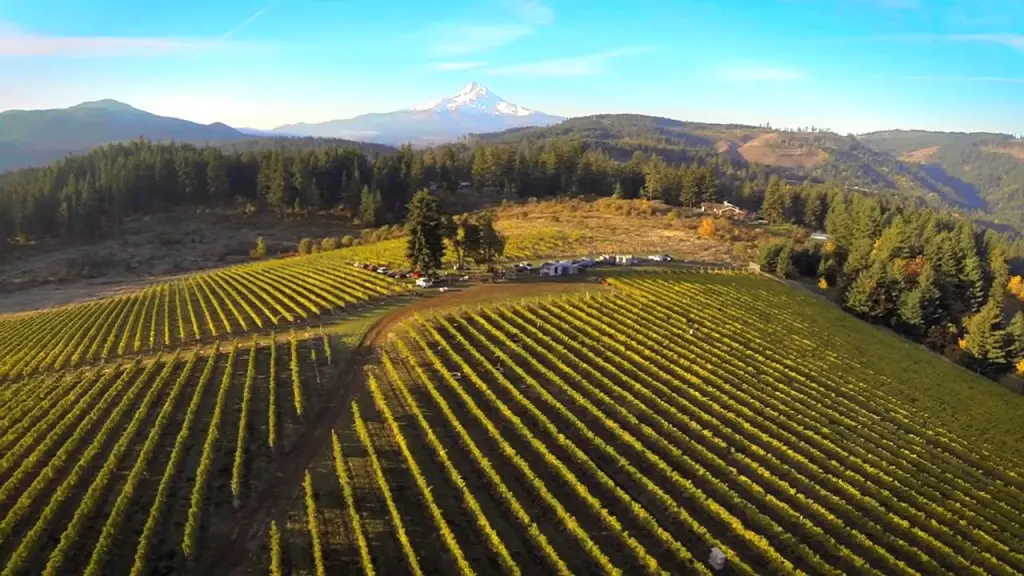 Wine Time
Options for a boozy afternoon include Everybody's Brewing in White Salmon. Also, Columbia Gorge wine country offers more than 90 vineyards and 50 tasting rooms from Troutdale, Oregon to Maryhill, Washington, making it one of the best bachelorette party destinations in the U.S.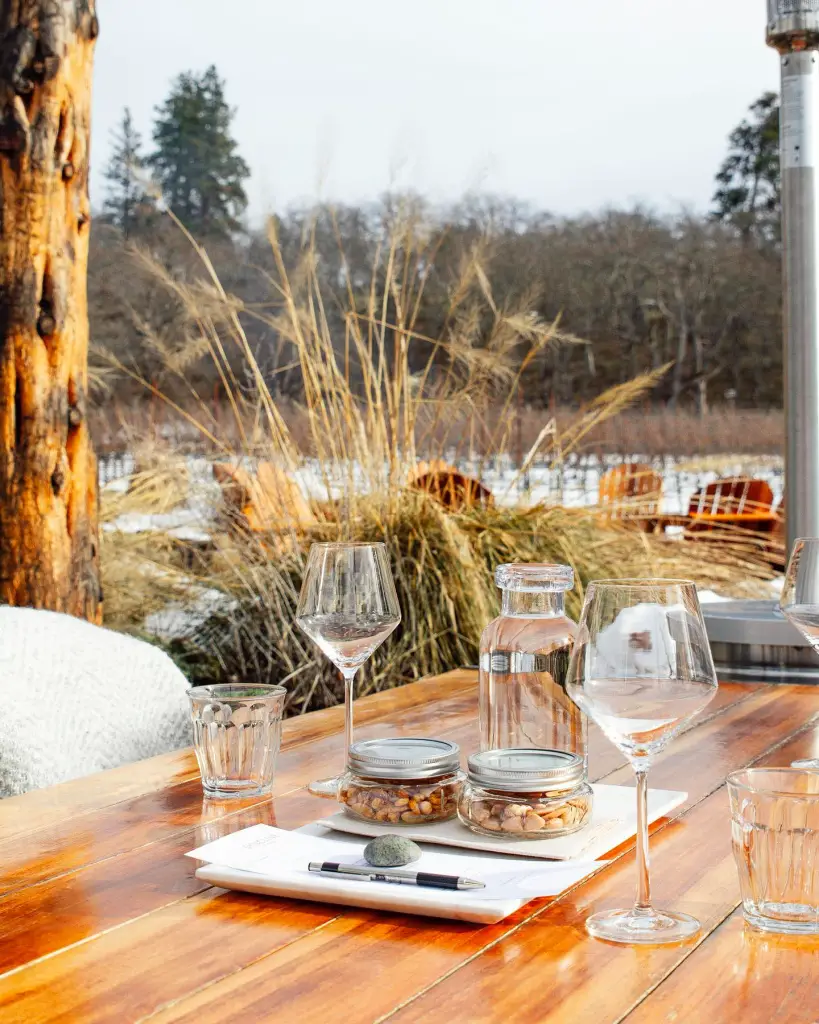 Lavender Fields Forever
Instagram has inspired people from all over the world to capture gorgeous photos among colorful lavender fields. Thankfully, this part of Oregon is one of the best places to experience the heavenly purple gardens right here in the United States.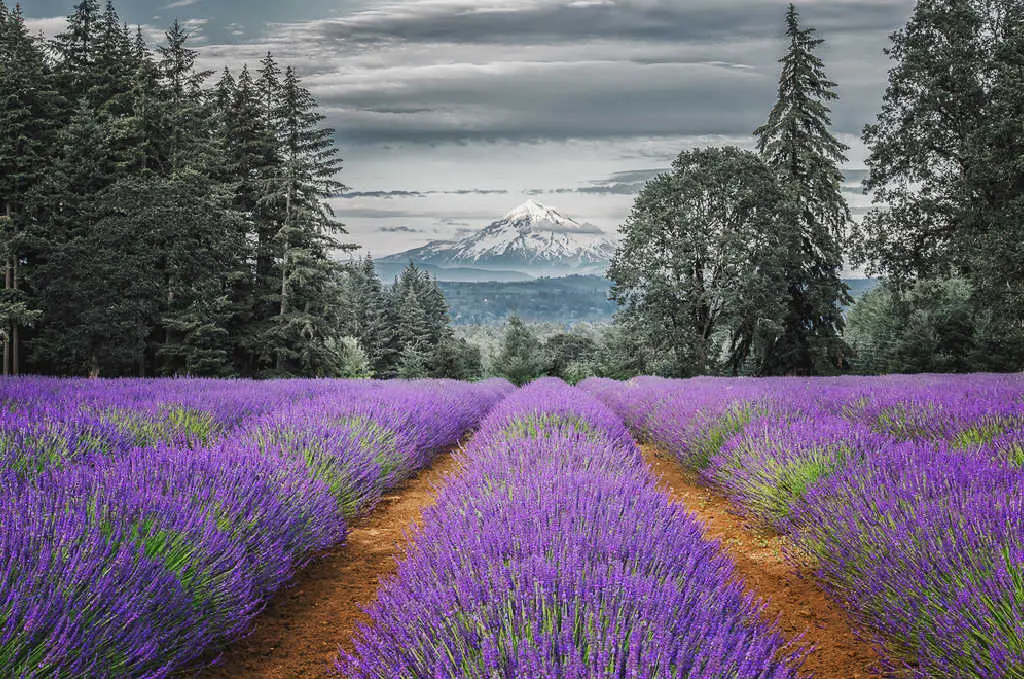 Organizing a photoshoot may be a fun way to document your Bachelorette party weekend together. The best time to visit the Oregon lavender farms is in June and July, especially in early July when the fields are in full bloom. Usually, by August, Oregon's lavender season is complete.
8. Island Retreat at the Country's Cutest Motel
Those looking for a bachelorette party destination with an island flair may consider St. Simons, Georgia. With its wide sandy beaches and laid-back vibes, it's a unique option for an island getaway without leaving the country.
Stateside Island Vacation
St. Simons is located halfway between Savannah, Georgia, and Jacksonville, Florida. It is considered the crown jewel of Georgia's Golden Isles, known for its untamed wilderness, natural adventures, and conservation efforts. Brides that thrive on "doing something different" will appreciate this off-the-radar location.
Where to Stay
Making this location budget-friendly is achieved by renting a large accommodation and sharing the cost. Many may not realize that St. Simons is a popular destination for group vacations.
For instance, there are many options for getaways including chain hotels and posh vacation rentals. Additionally, a weekend is just the right amount of time to enjoy the island.
Here's an insider tip! The Park St. Simons is probably one of the cutest accommodations for a bachelorette party in the country.
This chic, retro-inspired motel is the perfect backdrop for the ultimate girls' getaway. Imagine matching PJs, coffee clutches, poolside drinking, and the opportunity for about a million Instagram photos.
The property has five beach cottages centered around a heated and gated swimming pool. Each unit has a full kitchen to prepare meals, outdoor dining and patio furniture, and a washer and dryer. Of course, the indoor decor completely radiates Southern charm. If your group chooses the "Buy-Out The Park" option you can host up to 26 guests with 12 bedrooms, 14 beds, and 6 bathrooms.
What to Do
If you do have the opportunity for a splurge, the island offers lots of girly fun like charming boutiques, spas, and chic restaurants. Alternatively, outdoorsy types may want to take advantage of rental bikes for cycling paths, SUPing, and kayaking. There's a sandy beach for lounging and a pier for sunset walks. Additionally, imagine the belly laughs when your squad rents golf carts, which is a popular way to explore the island.
Best Bachelorette Party Destinations Travel Hashtags
Before the trip, come up with a great bachelorette party hashtag! It's a brilliant way to organize all the photos from the bride's last fling before the ring and create a digital photo album that lives on forever. Some clever ideas include:
#(Name)'sBridinDirty
#DontTell(Groom's Last Name)
#(Name)HotMessExpress
#LastCallForMs(Name)
#BuyMeAShot(Name)'sTyingTheKnot