Many novice travelers don't realize that they may need to book onward tickets when visiting a foreign country. We were aware of onward tickets but still got caught off guard. We were flying from Santiago, Chile to Rarotonga in the Cook Islands.
Our flight to Rarotonga had a layover in Los Angeles, so our family jumped at the opportunity to visit us. We were treated to a very non-budget-savvy weekend touring Venice Beach, Santa Monica, and Beverly Hills.
However, we did stay in a great, budget-friendly, apartment in Marina del Rey near the ocean.
Onward Tickets in 2023 > How to Avoid a Travel Disaster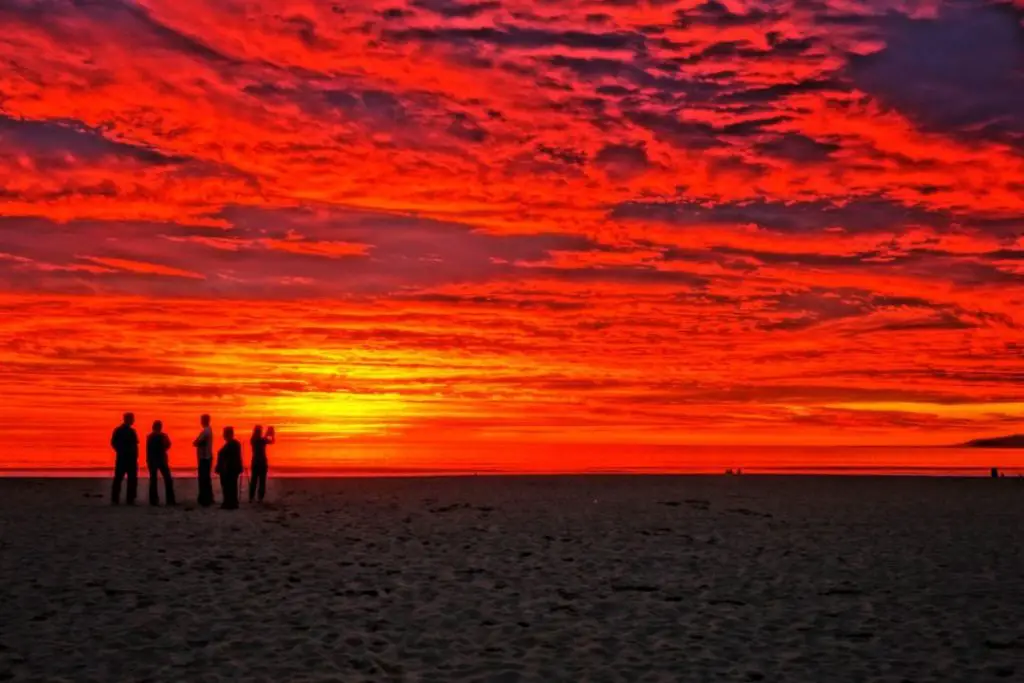 After being dropped off at LAX with kisses and sad see you later, we arrived at the Air New Zealand counter ready for Harry's top destination pick for our round-the-world trip. Check-in was going as typical until the representative asked us for proof of an onward flight.
We were prepared and showed our flight schedule into Auckland. "No," she said. "You need proof of an onward ticket out of New Zealand. Sorry. We can't let you board your flight without proof of an onward ticket."
Budget Tip: Check out WayAway—a new flight aggregator platform that provides travelers with the best rates on airline tickets. Users can also purchase the WayAway Plus membership plan, which gives cashback on flights, accommodation, car rentals, tours, and more.
Wait! What? – Two Onward Tickets
Although the Cook Islands are self-governing they are still under New Zealand administration, so our flight onward to Auckland wasn't going to cut it. We did the research, but somehow this detail was missed.
My stomach dropped and I went into panic mode. We had no idea where we were going next! Harry looked at me and said, "Should we go to Sydney? How long should we even stay in New Zealand?" None of this was discussed or planned, nothing. We had to make all these decisions, right there, on the spot.
I answered, "Yes! Sure! Whatever. We need to make this flight!"
When you're ready to book your flight, follow these three easy steps to get the best price.
I'm Not a Ticket Agent
We told the airline representative that we'd like to go to Sydney and asked her "How much will it be?" She then looked at us like we were crazy. She stated, "I'm not a ticket agent. You can't purchase tickets at the airport."
So using the crappy, slow airport Wi-Fi, Harry frantically tried to book a flight to Australia. As he was trying desperately to complete the booking, trying to figure out why initially our credit card wasn't being accepted, the representative looked at us and with a snotty tone said, "We are closing in 5 minutes."
Then the phone at the counter rang. "We are waiting for two more passengers at the boarding gate." Yeah, us!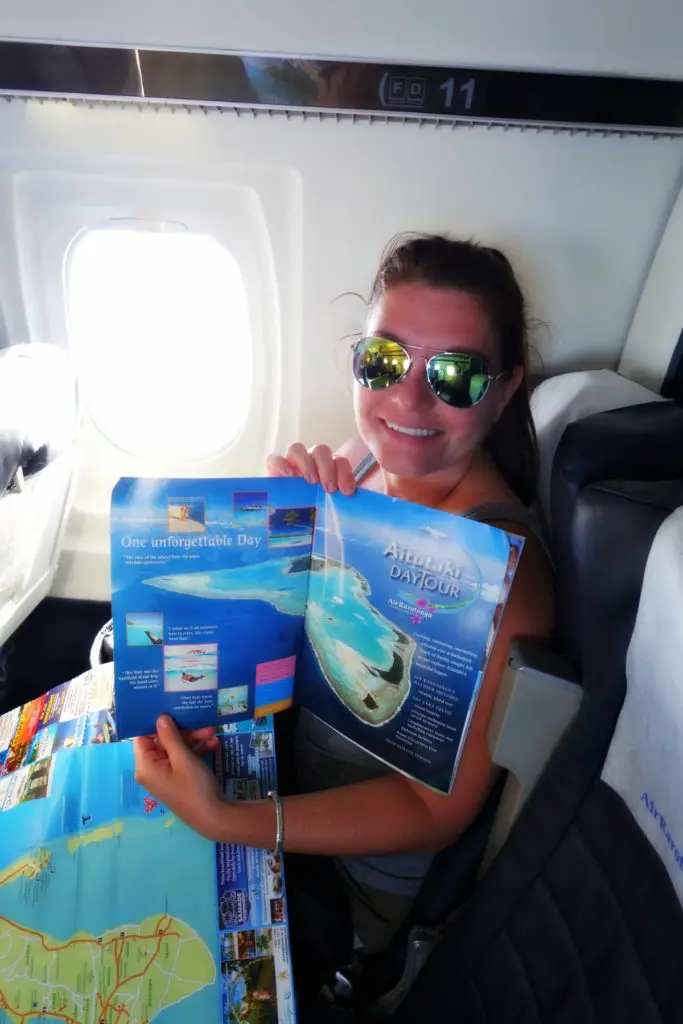 Finally, We Booked the Tickets at the Airport
Finally! Success! With only 4 minutes to spare (believe me I watched the clock), we quickly flashed our computer screen showing our flight details and that was it.
The sassy representative responded to the person on the other end, "Yes. They are on their way."
Luckily, we were quickly escorted and rushed through security. We just barely made it in time for our flight.
Whew!
We use this budget-savvy travel health insurance to protect our trips – get a quick quote.
Make Sure to Have Proof of Onward Tickets
The moral of this travel story is if you are backpacking and traveling to a foreign country, such as New Zealand or its South Pacific territories, such as the Cook Islands (a great honeymoon destination) make sure you plan where your next destination is to have proof of your onward ticket! We thought we had all our bases covered.
It was a close call. Especially since the next flight out to Rarotonga (from Los Angeles) wasn't until the following week.
Let's just say that after that stomach-churning ordeal, we made sure to order two mini-red wines to accompany our onboard dinner. Do you have questions or experiences with onward tickets or do you have a horror store to share? Please let us know in the comments section below.