Mykonos, known as the Island of the Winds has long drawn a clique of super-wealthy elites and a destination of choice for Hollywood stars, influencers with millions of followers, property tycoons, Silicon Valley venture capitalists, actors, top models, and A-lists with its hip and exclusive restaurants, chic beach bars, and boutique shops that are merely interested in finding traditional seaside paraphernalia.
Famous people like Usain Bolt, Lewis Hamilton, Wayne Rooney, the Kardashians, Tommy Hilfiger, Ariana Grande, Lindsay Lohan, Leonardo DiCaprio, Heidi Klum, Kate Moss, and so many more fly in Mykonos in hordes every summer for a taste of its cosmopolitan shine and getting ultimately pampered with absurd luxury.
Here are some facts about Mykonos that will probably astonish you!
From a Fishing Island to a Pole of Attraction for the Rich and Famous
Being a relatively barren island, Mykonos has always relied on the sea for its prosperity. Indeed, most locals were fishermen, and some even tried to have cattle and small farms to get some essentials to get by. Things started to shift in the 1960s, though, when Jackie O' Kennedy and millionaire Onassis preferred Mykonos for their short getaways with their ultra-rich friends. One thing led to another, and soon Mykonos became a celebs-fav Mediterranean spot.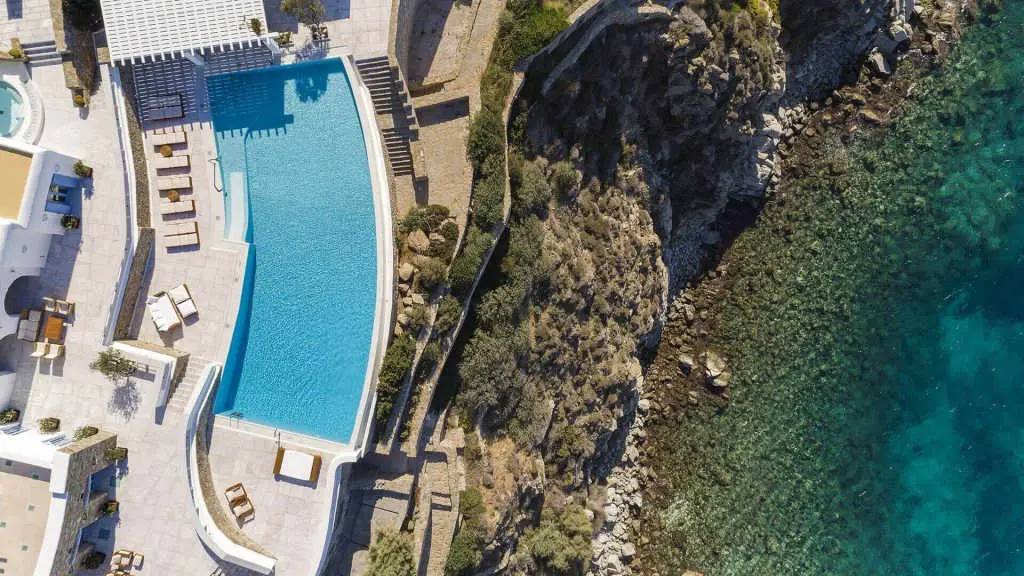 Today, there are no fishermen in specific parts of the island as they have sold their properties to developers and moved elsewhere on the island or in mainland Greece. Therefore, these areas have been specifically transformed to cater to the needs and requirements of the unbelievably rich. As for the strips of sand on the island, especially the southwest coast, they are elite filets offering supreme indulgence.
Luxury Extravaganza
Dinner experiences are now impossible without bookings made many weeks in advance, and a meal of sea bass sashimi costs hundreds of euros. Mykonos is the place where you can find a piece of graffiti art costing hundreds of thousands of euros and a 10-thousand Gucci clutch handbag. Attempting to grab a cold beer at a beach bar is thwarted by teams of security guards protecting VIPs from unwanted attention as they mingle amidst the dancing crowds that rock to the rhythms of R&B on the tables.
Want to join a private party after 6 p.m.? You will have to book a table or have a VIP invitation to enter. Of course, be prepared to spend huge amounts, even in the neighborhood of fifty to ten thousand euros, given that a bottle of Veuve Clicquot costs no less than 1,000 euros! However, if you wish to party like a humble mortal, you may need to wait in line with 2000 or 3000 more people waiting to swing to the beat of international DJs that have commuted from Ibiza on their private jets.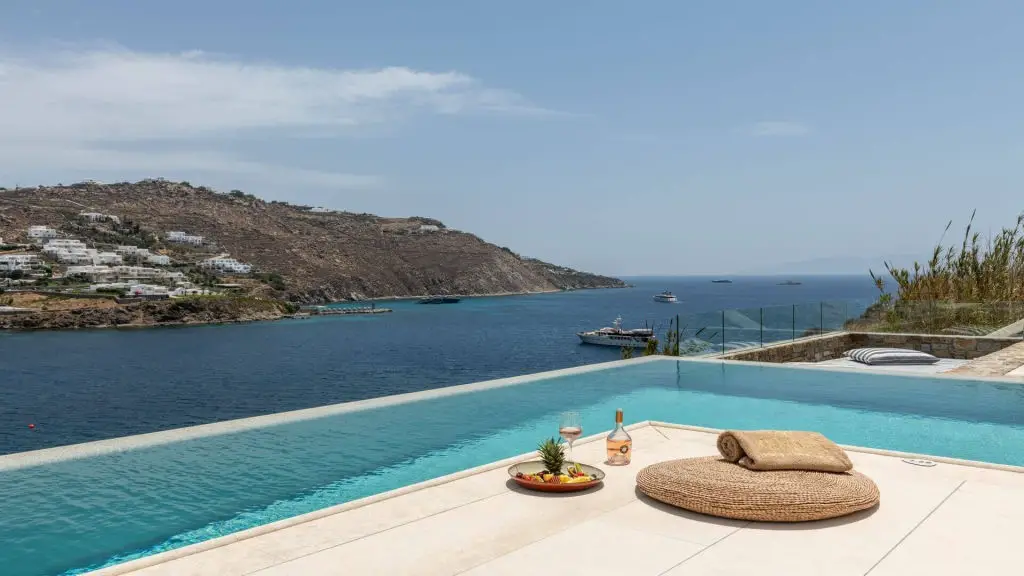 And, yes, most Mykonos visitors are not the least interested in hiding their wealth when heading to popular restaurants and bars near Psarou, Paradise, Super Paradise, or Ornos beach. They are also in for some crazy staff and various ways to have fun. So, don't be surprised to see billionaires spraying champagne and smashing plates. Similarly, you may witness holiday-makers having wild parties aboard super-lavish multi-million yachts anchored in deepwater wind-protected harbors like Psarou and Ornos bay.
Haven't earned your sea legs? No worries. You can find multiple private helicopter rentals and high-end properties with helipads to land your own or chartered helicopter.
An Enclave of Upmarket Villas and Mansions
Ultra-luxurious villas and five-star combo units in Mykonos, are available with outdoor jacuzzis, private butlers and chefs, personal trainers, fully-equipped gyms, private beaches, massive infinity pools, heart-stopping views, and a mind-blowing range of services and amenities that come with a high price tag. However, you get ultimate pampering and privacy in return, which is difficult to find in crowded Mykonos during peak season.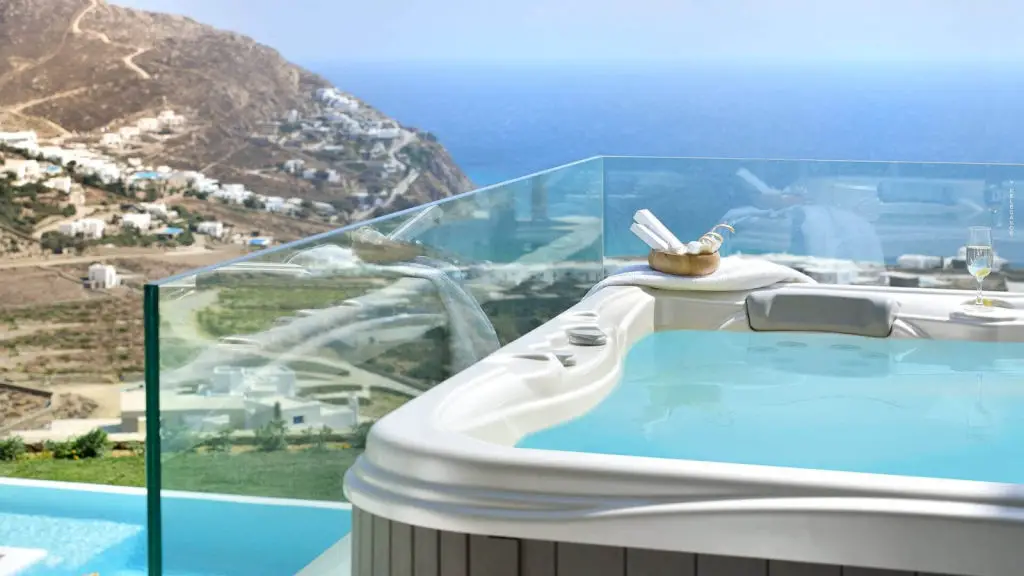 Last, Mykonos is far more than just an island for those with deep pockets. It also welcomes anybody wishing to experience Greek hospitality at its finest with a more cosmopolitan tang, offering many options to enjoy life and celebrate the little moments that give meaning to every single day, such as those spent with your loved ones.