Bohol and Panglao Islands in the Philippines have been on our must-see list for a long time. Every traveler who visits this country sings its praises.
On a last-minute whim, we added it to our second tour of Asia. We knew if we didn't visit it this time around, we would have regretted it. Researching The Philippines can be slightly overwhelming, so we decided to create this travel guide to assist others who are planning on visiting.
There are so many special, unique islands to visit within the country, and traveling between them can be costly, unreliable (i.e., canceled ferry boats), and uncomfortable. However, with a bit of research crammed into a short amount of time, we developed a great Bohol and Panglao Island guide, focused on people with a budget.
Bohol and Panglao Islands Phillippines
Panglao is a small island that sits just off the coast of the much larger island of Bohol. Panglao Island is known for its beautiful white-sand beaches along the south side of the island. Officially, Panglao is a  municipality in the province of Bohol, Philippines.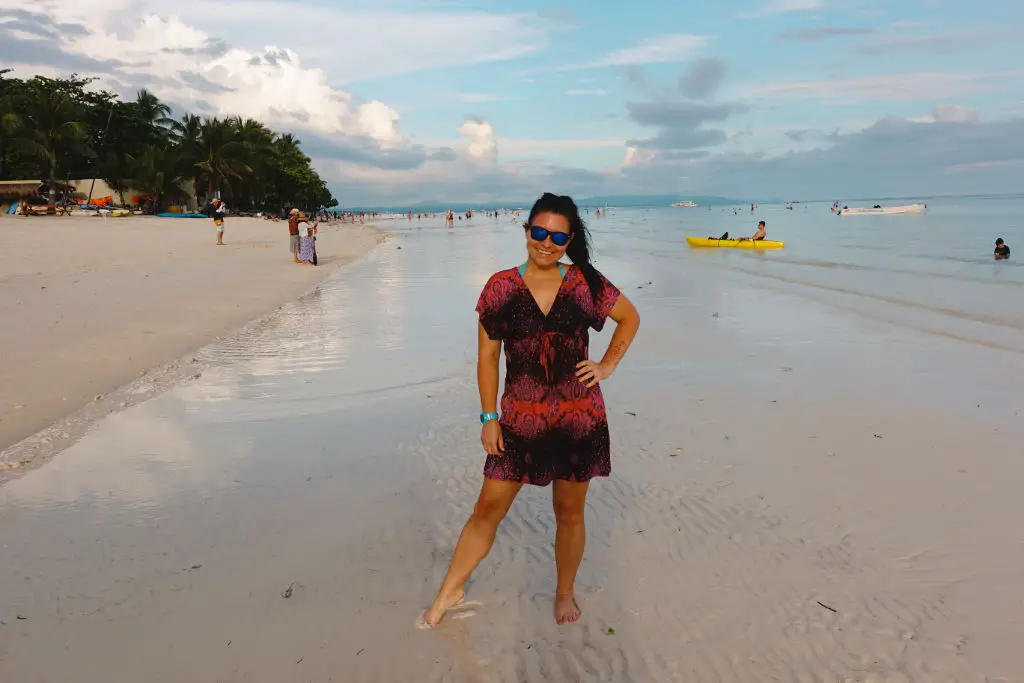 Bohol, on the other hand, is known for its Chocolate Hills, Tarsier Sanctuary, and river cruises along the Loboc River.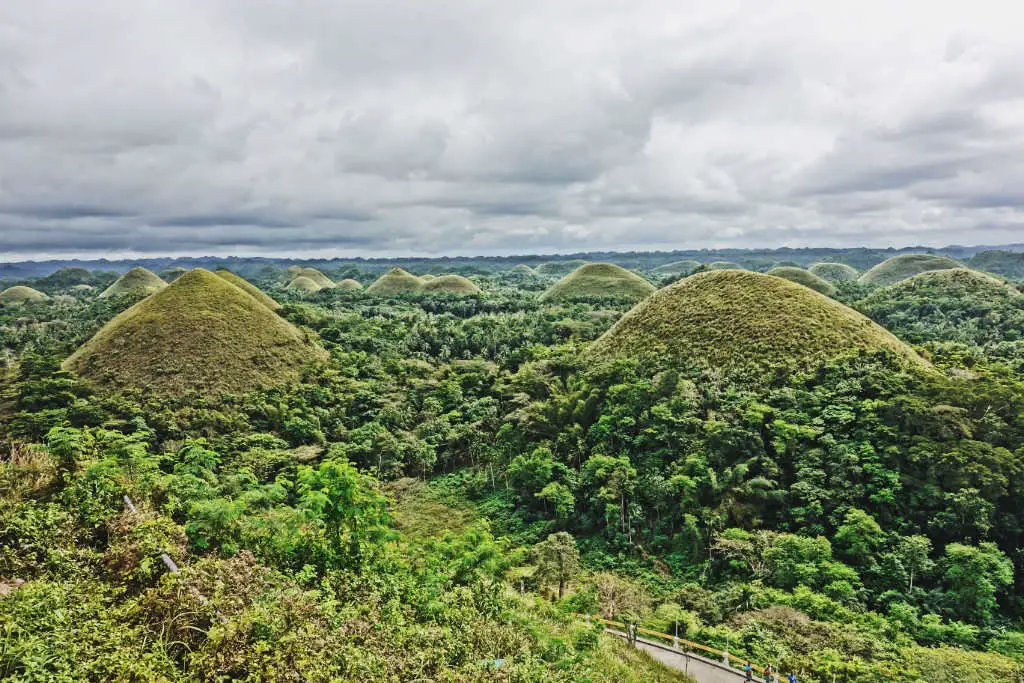 Why Should You Visit Bohol and Panglao Islands?
We were looking for white sandy beaches, nice accommodations, and the opportunity to visit the geological wonder of the Chocolate Hills. Although the Philippines is continuously ranked as having some of the top beaches in the world, we didn't want the touristy, "overrun with backpackers feeling" that places like Boracay are currently going through.
Accommodations in Boracay seemed too pricey for poorly rated stays. So, for our first visit, we decided on Bohol. The perfect blend of beautiful beaches, wildlife opportunities, and scenic exploration. We also found some great, budget-friendly places to stay too! This makes our thorough guide useful for a couple looking for a high-end romantic retreat on a low-end backpacking budget.
We use this budget-savvy travel health insurance to protect our trips – get a quick quote.
3 Best Things to Do in Bohol
Compared to Panglao, Bohol is all about exploration and adventure travel. As a result, the three best things to do in Bohol are:
Tour the Tarsier Sanctuary
Visit the Chocolate Hills
Take a Loboc River cruise
1. Tour the Tarsier Sanctuary
During this time, we visited the Tarsier Sanctuary (~ USD 2) which gave us an up-close and personal look at these adorable little creatures.
This is the best Tarsier experience in Bohol and the best one to support because it offers a more natural, less intrusive environment for the animals. From La Casita de Baclayon, it was a nice, 15-20 minute ride to the entrance.
2. Visit the Chocolate Hills Bohol
Another day trip is heading to the Chocolate Hills Bohol. We used La Casita de Baclayon's scooter and spent a long 8+ hours driving a long loop on the hills, through rice fields, and over a mountain pass.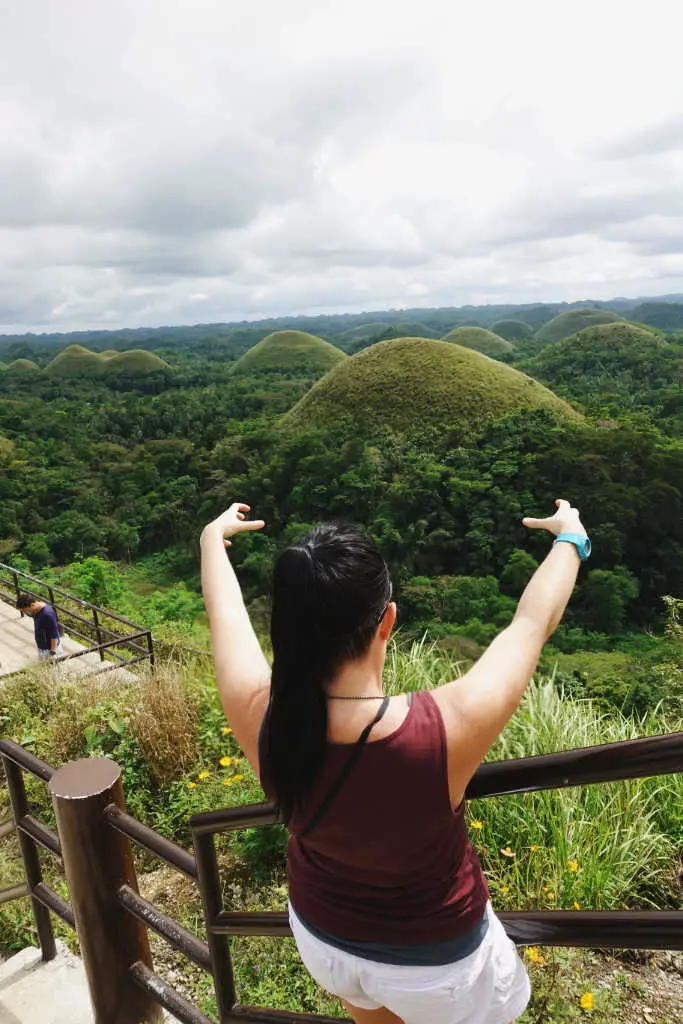 If you are a scooter enthusiast, like we are, be prepared. Our hosts supplied us with ponchos, helmets, and water. You may want to be sure to bring some food along.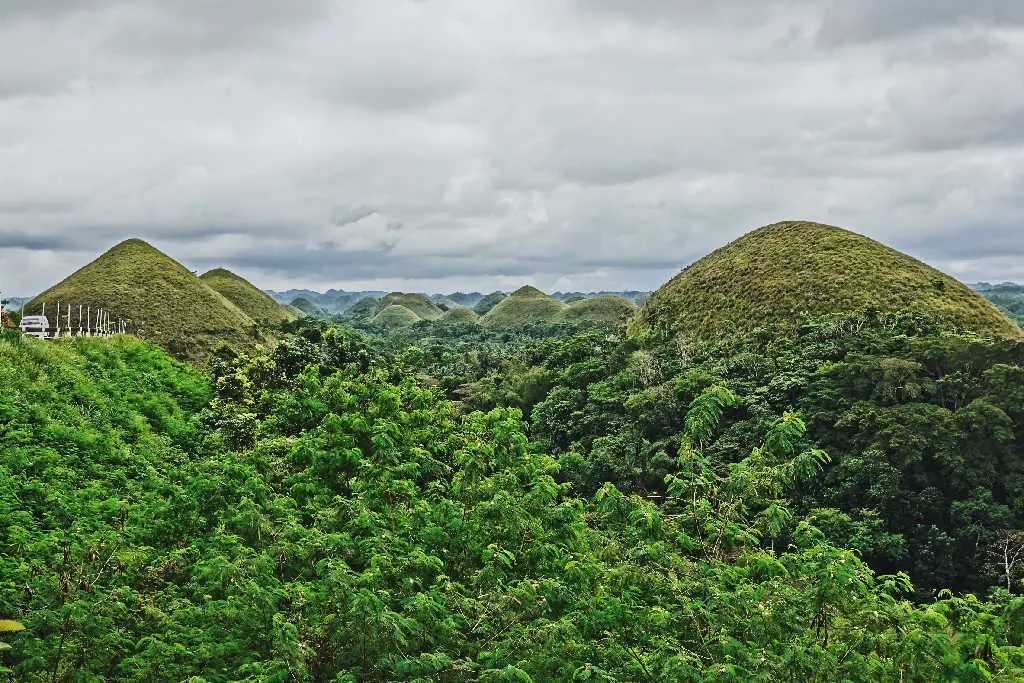 3. Take a Loboc River Cruise
Many of the river cruises along the Loboc River are floating restaurants. The cruise and buffet cost about 10 USD per person. Also, there's using a short cultural show performance by the local community.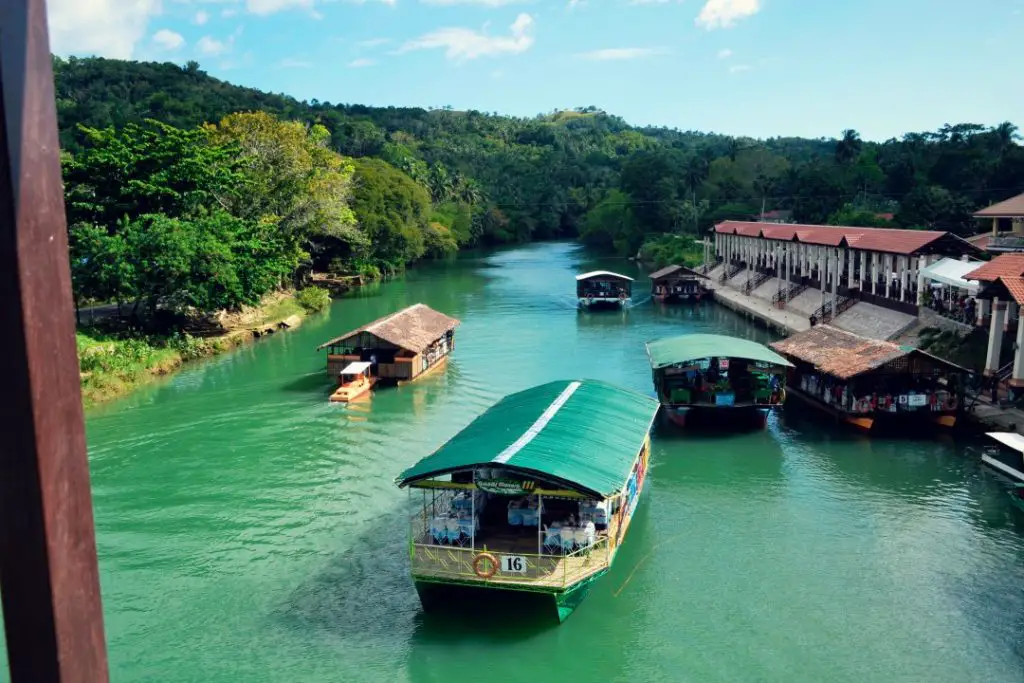 The river cruises depart from Luboc, about a half-hour drive east of Tagbilaran City. The river is known as one of the cleanest rivers in the Phillippines. Overall, a very nice and relaxing experience.
Our Adventure Traveling Through Bohol ⬇️
Best Places to Eat on Bohol Island
For us, it was hard to find cheap, good food in the Philippines. Most people will find the nicer restaurants on the island completely affordable, but for us, it was a bit expensive and not something we could afford more than once or twice per week. With that in mind, the restaurants at our accommodations (in both Bohol and Panglao) offered excellent food.
1. La Casita de Baclayon
One of the appealing aspects of our stay at La Casita de Baclayon was the in-house menu offering delicious homemade meals. After a long day at the beach, or exploring the island, it was very convenient to relax in the comfort of the airy home with a bottle of wine or local beer before dinner.
Plates of homemade pasta or meats with rice or potatoes cost around USD 5 each. The most budget-friendly bottles of wine were USD 10 each. We stayed in and enjoyed two dinners here and it was some of the best eating on the island.
How did we spend our days? See the short clip below.
2. Gerarda's Family Restaurant Bohol
If you want to dine out, many tourists head to Gerarda's for a nicer restaurant experience. We hired a trike taxi to get us there to enjoy a bottle of wine and drinks with dinner. It was relatively good but nothing great.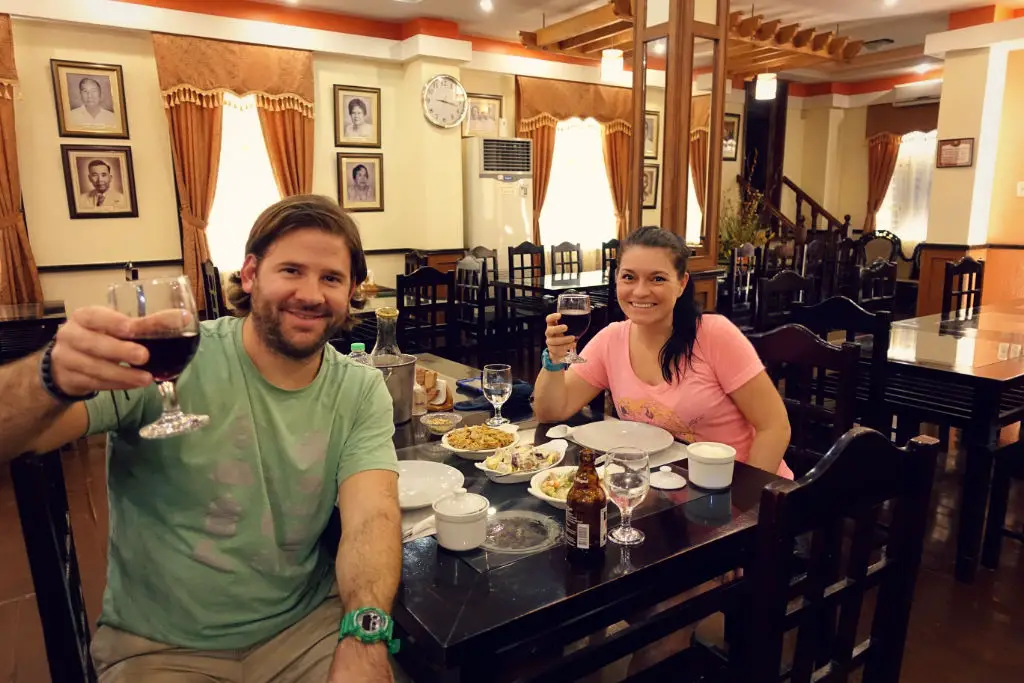 It's probably one of the better restaurants on the island and we just didn't think it was worth the money. However, if you're looking for a nice sit-down dining experience, this may be one of the few options.
3. Angel's Fast Food
During the drive, there were very few places to stop and eat. There are local bakeries, but they consist of simple, small pieces of bread. It's fresh and cheap, but not very filling. We came upon a local fast-food shop called Angel's. There are a bunch of them scattered on the island. They sell simple 'mystery meat' burgers and Hungarian sausage sandwiches.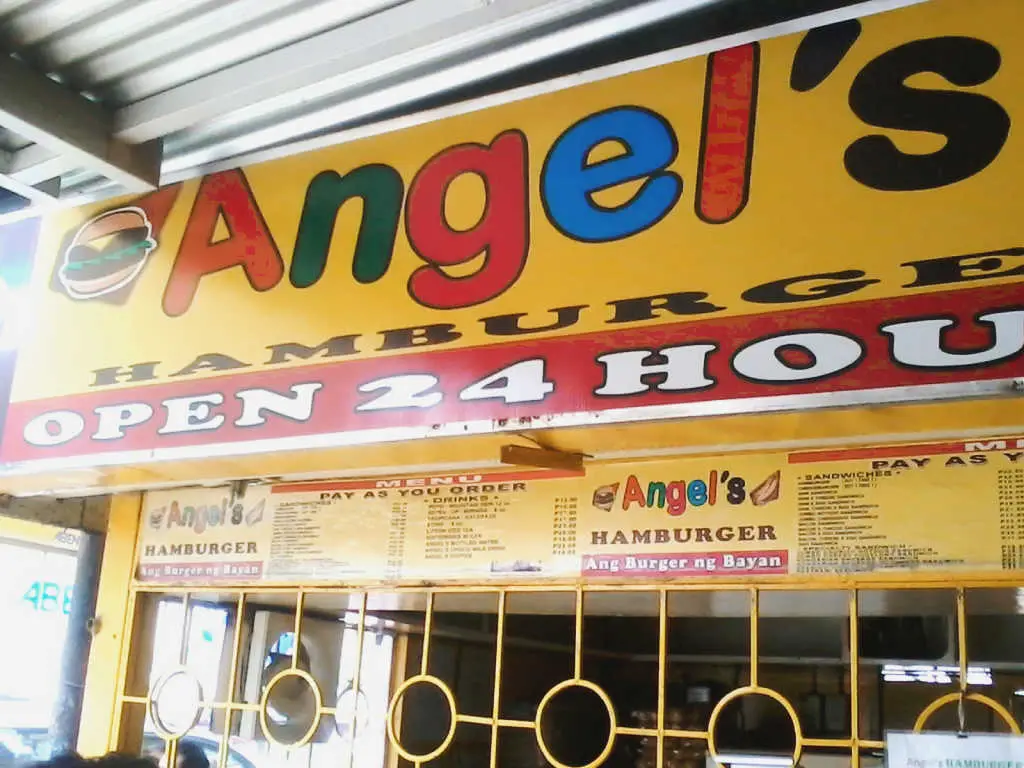 Rumor has it that some of the fast-food restaurants (supposedly not Angel's) in the Philippines use worm meat as filler for their burger patties. We ate at Angel's without any issues and only found out from our hosts about the rumors afterward. The taste was very similar to a McDonald's hamburger. Opt for the grilled sausage or bring along food if you're skeptical of mystery meat.
Where to Stay in Bohol
We firmly believe the hardest part of budget travel is finding comfortable accommodations at a good price. With these hidden gems, you'll achieve a lovely, romantic holiday that won't break the bank.
La Casita de Baclayon
We connected with the folks at La Casita de Baclayon and they are our accommodation of choice for a charming stay in Bohol. You'll be amazed to discover this beautiful, handcrafted, open-air home comes at a great, budget-friendly cost of approximately USD 50 per night.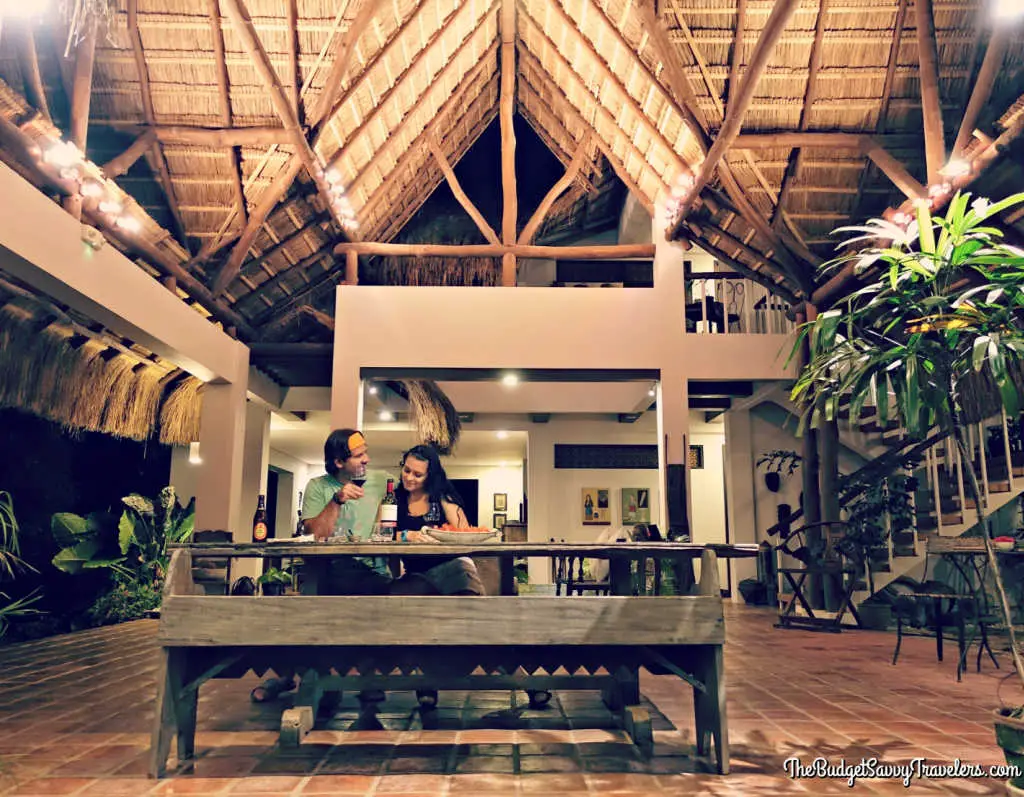 Travelers may enjoy the "home-away-from-home" feeling, the accessibility of having Bohol experts help plan your days, and the enjoyable, private dinners in a luxury home environment. We thought it was such a great value, we wrote a thorough review of our wonderful stay. Read more about it in full here. Now, onto Panglao!
Best Things to Do on Panglao Island
During this part of our stay, we enjoyed our hotel pool and the local Alona Beach. On days we rented a scooter, we enjoyed long, leisurely drives to local beaches, getting ice creams, and exploring back roads.
1. Swim at the Best Beach on Panglao Island—Dumaluan Beach
Hands down the best beach on the island is Dumaluan Beach. The oceanfront is public, so feel free to walk down the long stretch of sand and check out the resorts. If you want to splurge, a few of them have beach bars where you can stop and have a cool drink.
In front of the public beach, there is a local beach bar called DBR (Dumaluan Beach Resort). It serves cheap local dishes, like pancit bihon, and fresh fruit shakes.
Next to it is a small shop where you can buy beer! There is a public parking area at Dumaluan Beach which costs around $1.50 for a day pass and is valid until around 6 pm.
2. Tour Hinagdanan Cave
If you have a scooter, a fun drive is to Hinagdanan Cave where you can pay a few dollars for admission (~ USD 2) or pay a few more if you want to swim in the cave too (~ USD 3).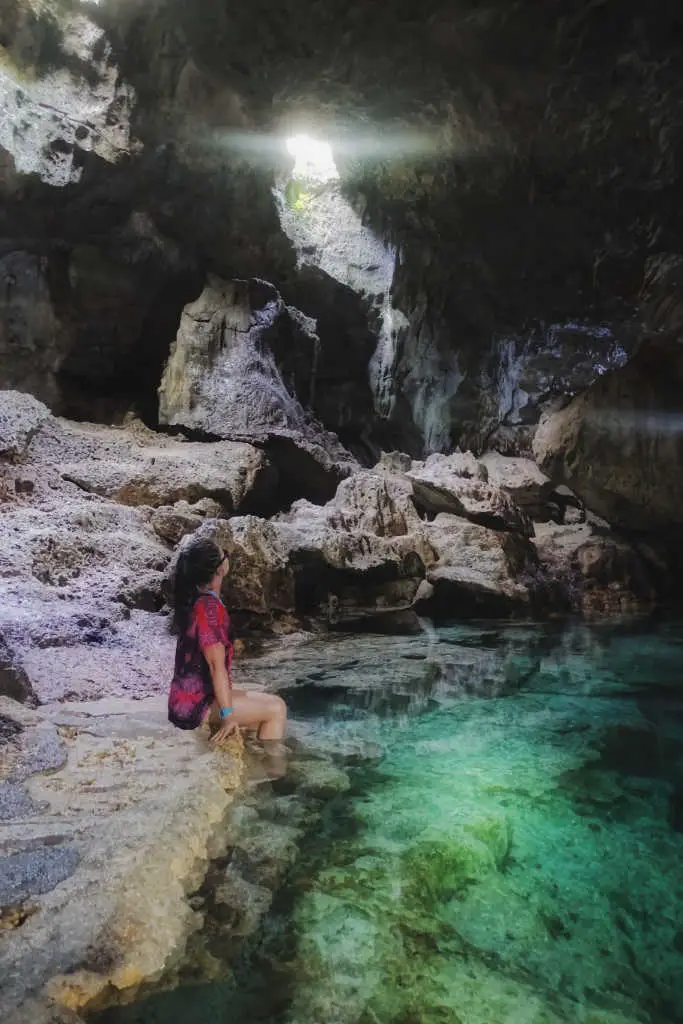 Best Places to Eat on Panglao Island
For some reason, we struggled with finding good places to eat on Panglao. We were leery of many of the "fresh" fish restaurants and nothing looked appetizing to us. The restaurant at our hotel served up awesome meals at a great price. The kitchen there was immaculate!
1. The Scent of Green Papaya
At night, we enjoyed chatting with the staff at the bar and listening to good music poolside. They offer a 4-7 pm happy hour with rum cokes and vodka sprites for USD 2. We also walked to two local restaurants.
2. Giuseppe Pizzeria
Giuseppe Pizzeria was about a 10-15 minute walk from the hotel and served up big individual-sized pizzas.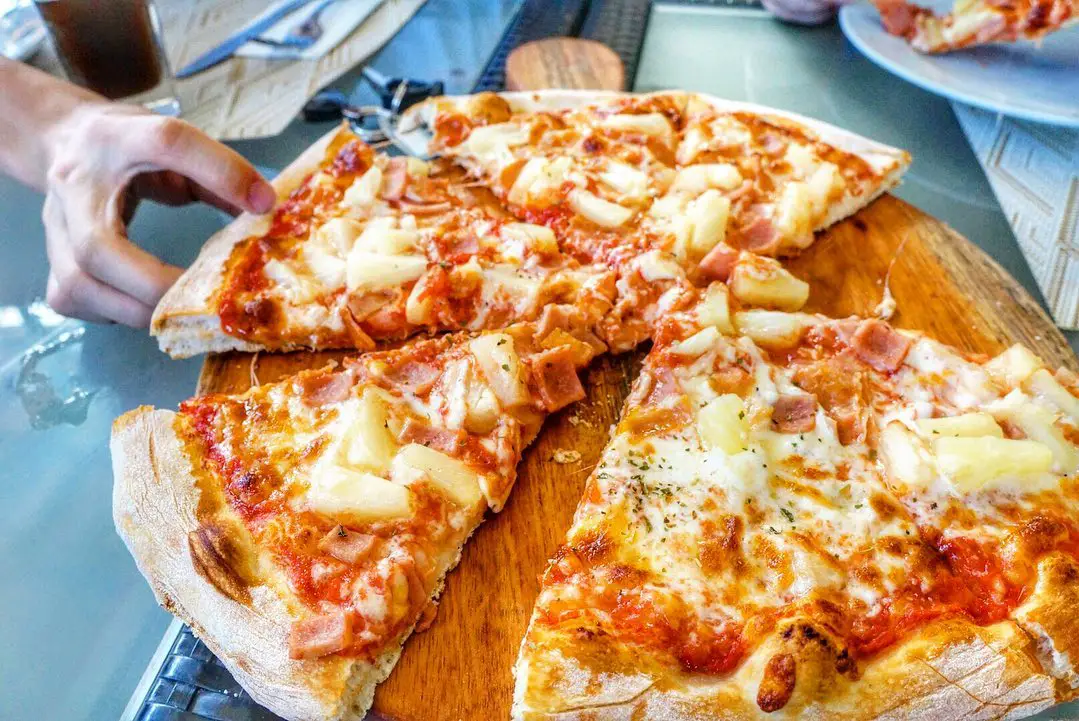 3. Bohol Bee Farm Restaurant
Near Alona Beach, we also tried Bohol Bee Farm Restaurant. Even though the restaurant is named 'Bohol,' rest assured it's located on the island of Panglao.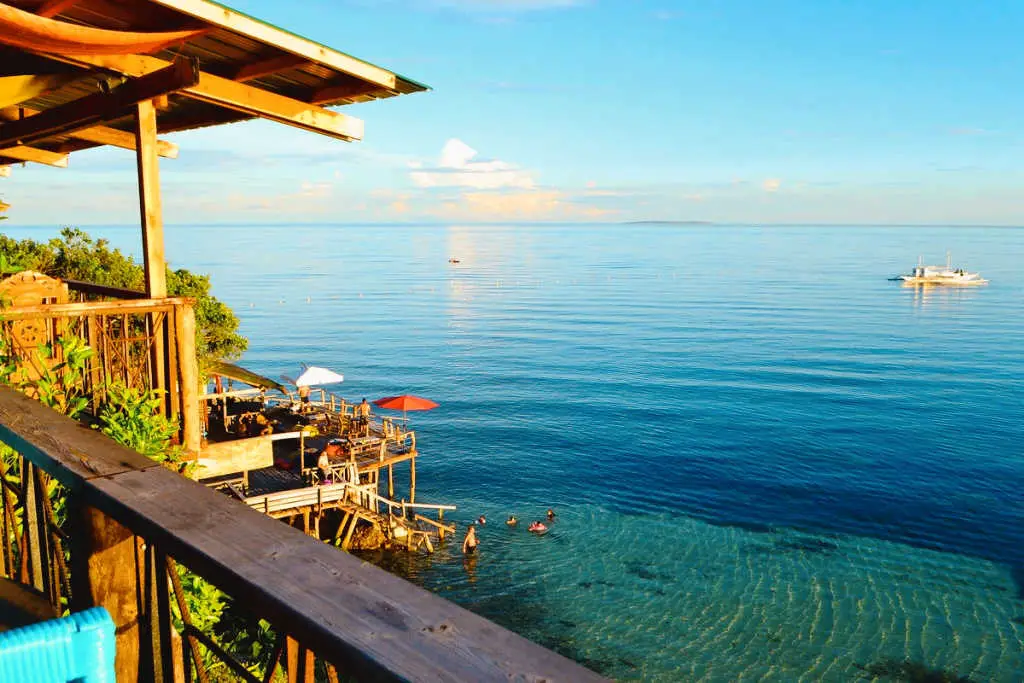 Try to score a table on the upper balcony for their sea views. Both Giuseppe's and Bohol Bee Farm take credit cards. The Scent of Green Papaya was cash only during our stay.
Where to Stay on Panglao Island
We stayed at the Scent of Green Papaya and thoroughly enjoyed our stay. The local staff here were amazing!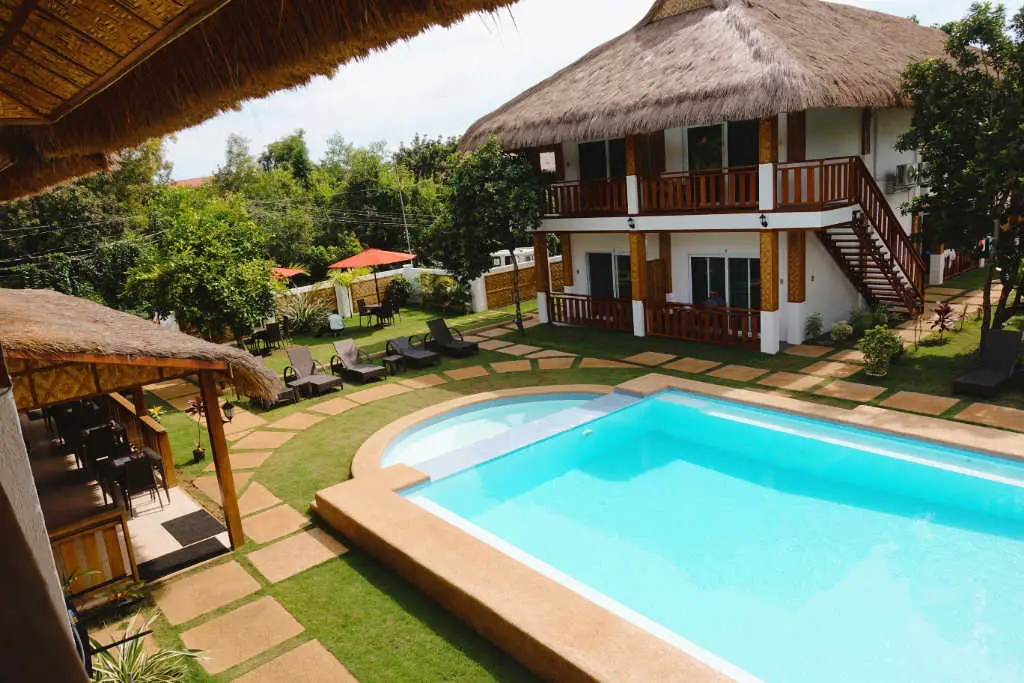 Priced at ~ USD 75 a night, we appreciated a clean room, a beautiful pool, and a free shuttle to Alona Beach and its beachfront restaurants. You can walk to the tourist areas of Alona Beach too. (It was an easy 10-15 minute walk.)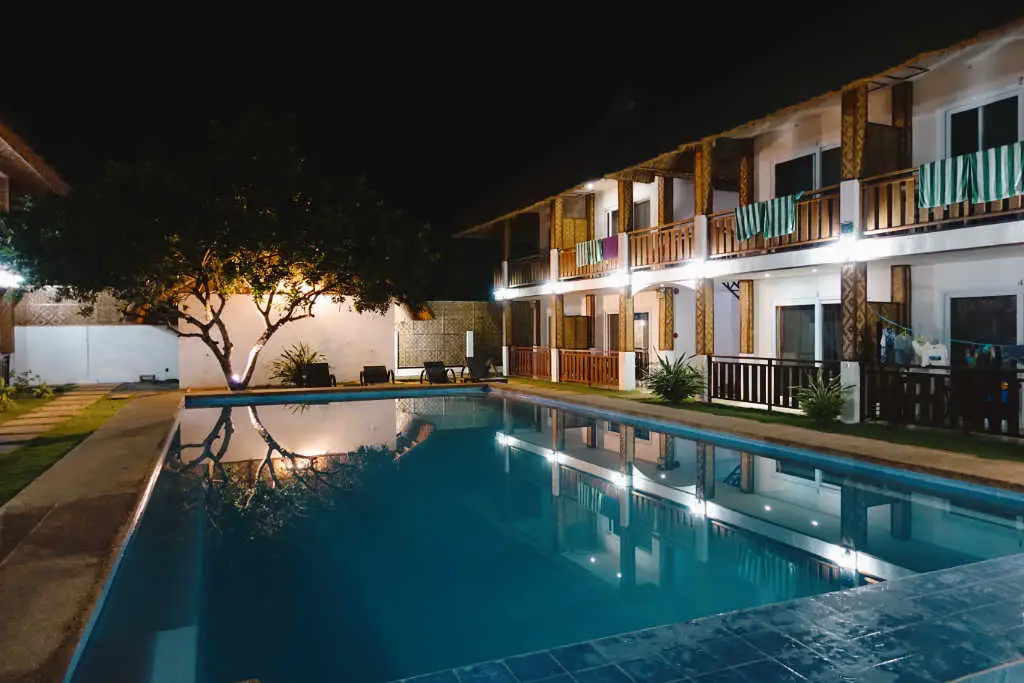 Breakfast was included in our rate and it was so delicious. We recommend American pancakes with fresh fruit. It also comes with endless coffee and freshly made fruit shakes. A great start to our leisurely mornings.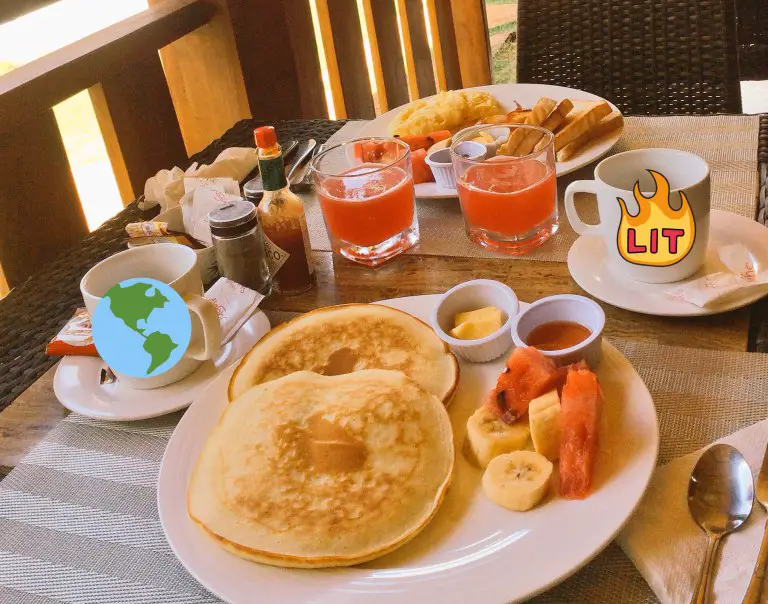 There were only a few negatives. The hotel does not offer beach towels for the beach, so we had to sneak the pool towels into our backpacks. Also, there is one wifi router placed outdoors for the entire property.
Luckily, we ended up with a room (A1) that had the router randomly attached to our balcony. So if wifi is important to you, plan on using it at the restaurant bar or poolside, or see if you can get a room by the router. Also, at the time of our stay, payments were in cash only.
The staff at the Scent of a Green Papaya were great about organizing tours for guests. If you are looking for whale or dolphin watching excursions, day trips to Pamilacan Island, or scuba opportunities, they can call and connect you with the proper tour companies.
General Bohol and Panglao Island Travel Tips
The water in Bohol is not safe to drink from the tap.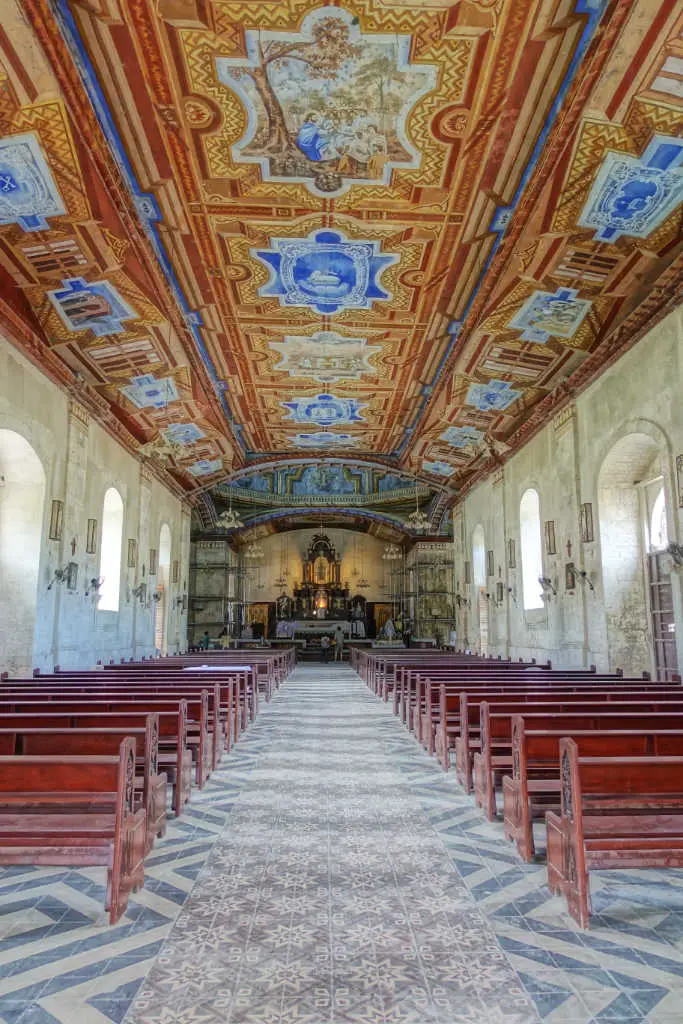 Every accommodation we stayed in had a water cooler station so you could fill your water bottle for no extra charge.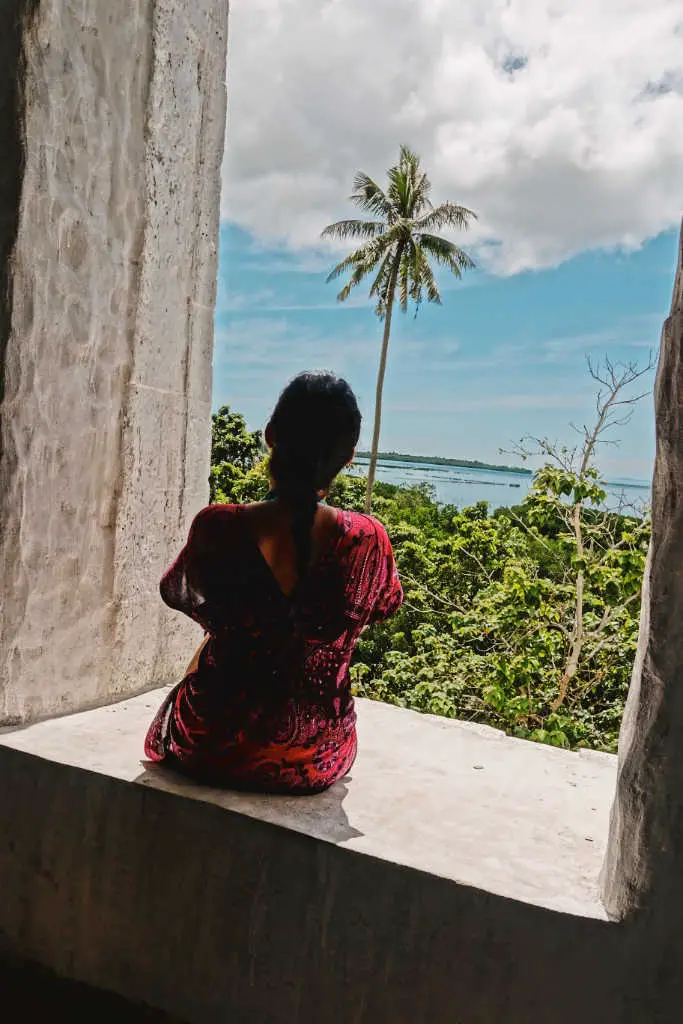 There are many unexpected fees that we encountered during our travel to Bohol. For the ferry crossing, there was a luggage fee of 100 pesos per bag and a ferry terminal fee of 20 pesos per person.
There was also an airport terminal fee upon departure of 750 pesos per person. These fees are all cash only. Make sure you have pesos available for these extra costs.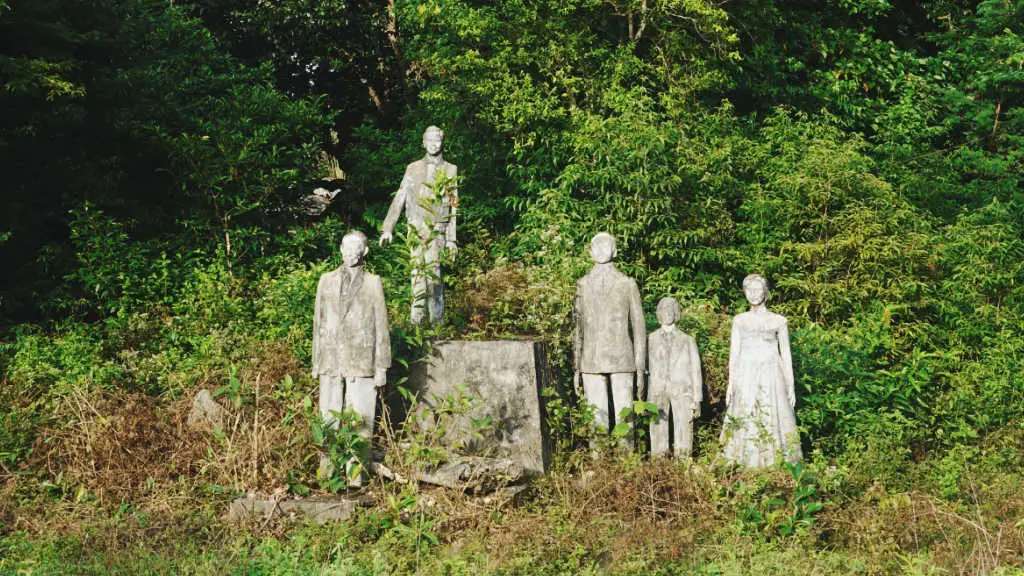 There are ATMs in Bohol in the larger, more populated city areas. You will need one as it is primarily cash-only payments for almost all restaurants, shops, meals, and even accommodations if you don't pay in advance online.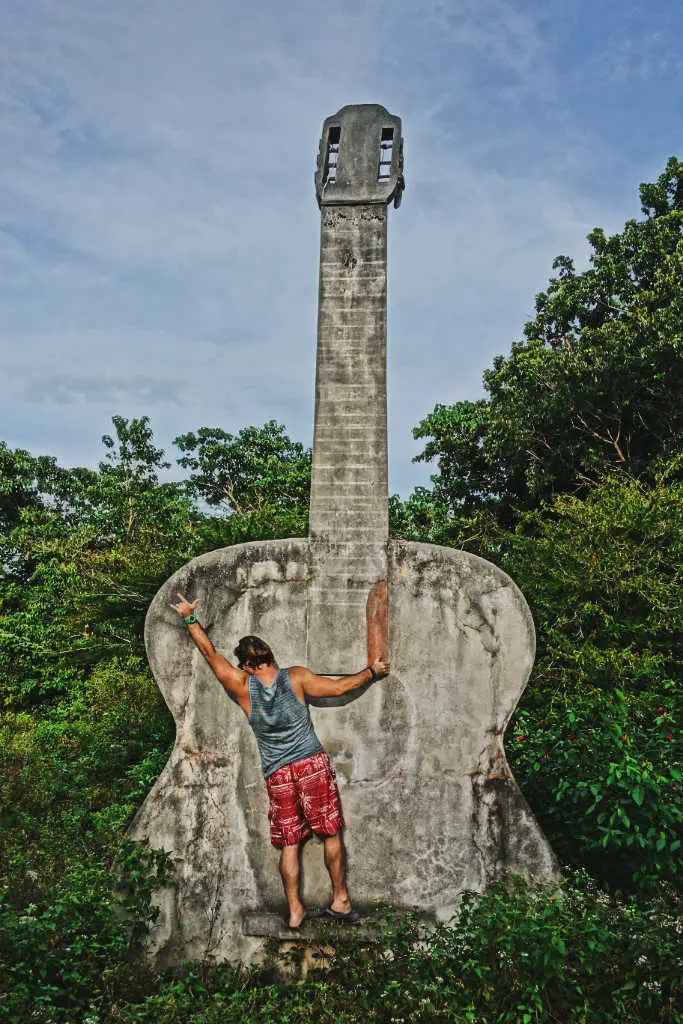 Food seems hard to come by here. If you are looking for a major grocery store, you'll find the largest one at the Island City Mall. Our best meals were actually in the accommodations we stayed in.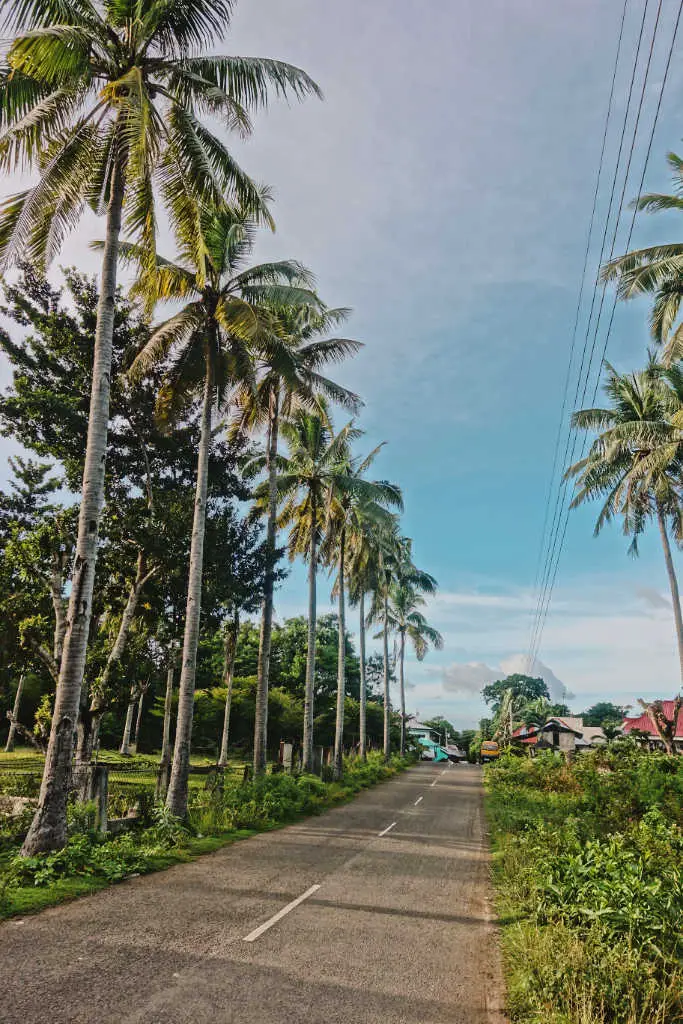 Bohol is best for those that feel comfortable driving around by scooter. All accommodations have connections with local scooter rental companies. Expect to pay around 500-600 pesos per day, (USD 10-12). It cost around USD 1-2 to fill up our tank. If not, your accommodation can easily call local trike taxis to take you to various parts of the island.
⛴ How to Get to Bohol and Panglao
For most travelers, the easiest way to reach Bohol and Pangalos is by flying to Cebu. From the Cebu Airport, hire a metered (white) taxi to take you to the ferry terminal (approximately USD 6).
Across the street from the Cebu ferry terminal, you'll find the ticket counter where you can buy your tickets for the next crossing. The ferry boat ride from the Cebu Ferry Terminal to the Bohol Ferry Terminal takes about two hours.
There are two different options and pricing for seating. There's a cheaper, outside seating area and an inside, air-conditioned "tourist" seating area. On the inside lower deck, they play a Hollywood movie on a large screen, but the sound can be difficult to hear. There is a restroom on board.
Upon arrival in Bohol, there will be tricycle taxis and vans waiting for tourists. There, you can hire a driver to take you to your accommodation. Prices will be based on how far it is from the terminal.
On your return trip from the Cebu Ferry Boat terminal to the Cebu Airport, be sure to grab your metered (white) taxi across the street from the ferry terminal so you don't get scammed and overpay. Have you visited Panglao or Bohol? If so leave your impression, questions, or suggestions in the comments section.