Very few tourists visit the wonderful island of Kyushu, Japan. Kyushu is the southeasternmost of Japan's main islands. The main city of Fukuoka is full of mega-malls, museums, and historical Japanese shrines. Surprisingly, it also has beautiful wide sandy beaches where many Japanese from the north visit during the summer months. You could kind of consider it their Florida!
Kyushu and Fukuoka Japan | Budget Travel Guide and Itinerary
On our second tour around Asia, we couldn't pass up the opportunity to step foot in Japan again. Japan will always be one of our all-time favorite countries to explore.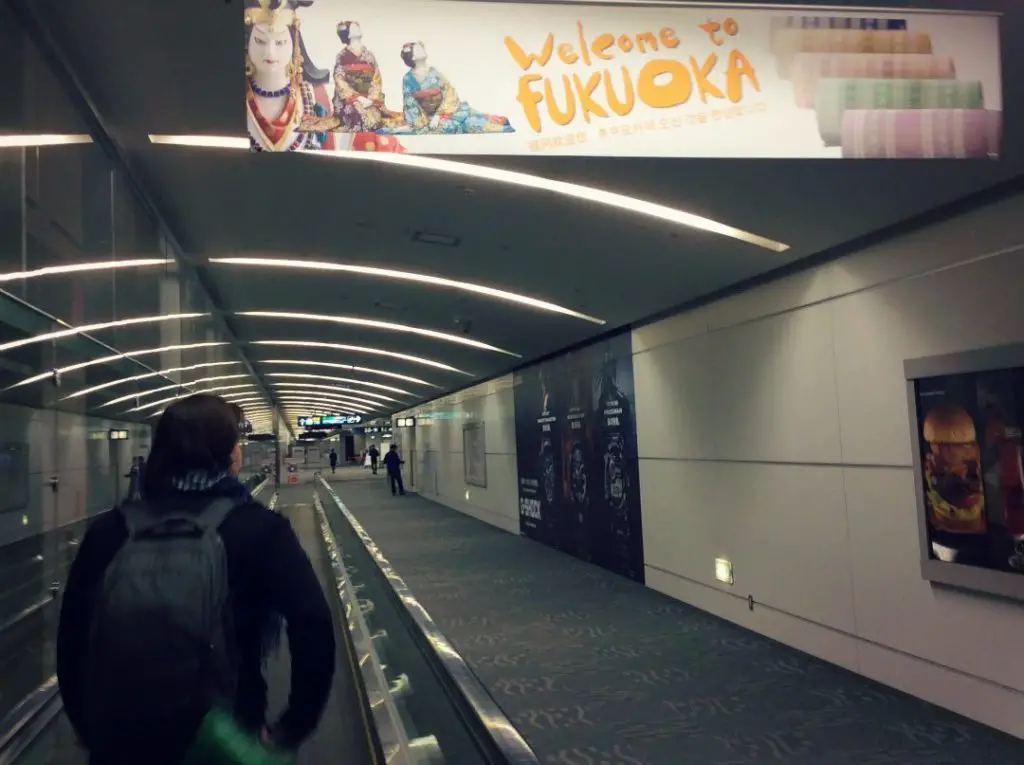 We found inexpensive flights from Seoul to Fukuoka costing around USD 80 per person. This may be because Fukuoka is actually closer to Seoul than it is to Tokyo. Therefore, we decided to explore Kyushu, the southernmost island of Japan's main islands.
Take a nightly stroll along the Naka River. | Kyushu and Fukuoka Japan | Itinerary and Budget Travel Guide
Kyushu Fukuoka | Main City
Kyushu is known for its main city of Fukuoka, active volcanoes, beaches, onsen hot springs, and of course Nagasaki, the site of the dropping of the second atomic bomb. Nagasaki is a significant historical stop where visitors can explore the Nagasaki Peace Park and Atomic Bomb Museum. As an American, it's unimaginable to visit Kyushu without stopping in Nagasaki.
The main city of Fukuoka is full of mega-malls, museums, and historical Japanese shrines. Surprisingly, it also has beautiful long wide sandy beaches where many Japanese from the north visit during the summer months. You could consider it their Florida!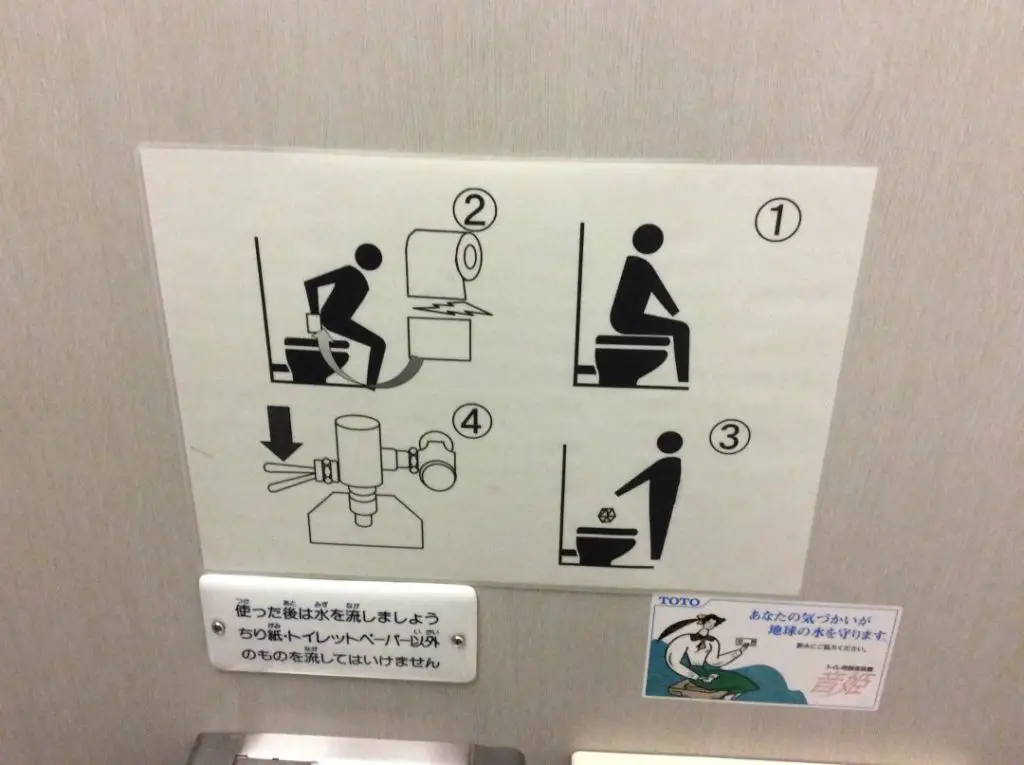 Not many foreign tourists typically visit this part of Japan. Like us, and rightly so, most folks head to Tokyo and Kyoto for their first taste and experience of Japan.  However, we were excited to explore the region where many local Japanese go for their own holidays.
We allotted ten days to complete a loop around the island. Unfortunately, during the time we visited, Mother Nature influenced our planned route and so we needed to make some unexpected tweaks to our itinerary.
Itinerary
Fukuoka – 3 nights
Isahaya (Day Trip to Nagasaki) – 2 nights
Beppu – 2 nights
Fukuoka – 3 nights
Our Route
Fukuoka ➡️ Isahaya ➡️ Beppu ➡️ Fukuoka
Fukuoka
Our first few days we simply wandered around the city. We visited the grounds surrounding the first Zen Temple constructed in Japan, Shofukuji Temple (free admission, always open). We enjoyed nightly walks through Nakasu Island, considered to be one of Japan's largest red-light districts.
The famous food stalls near Nakasu Island.
This is where the nightlife of Fukuoka thrives. Additionally, there are many yatia (open-air food stalls) where tourists can enjoy traditional Yakatori (chicken skewers) and Hakata Ramen (thin ramen noodles and pork).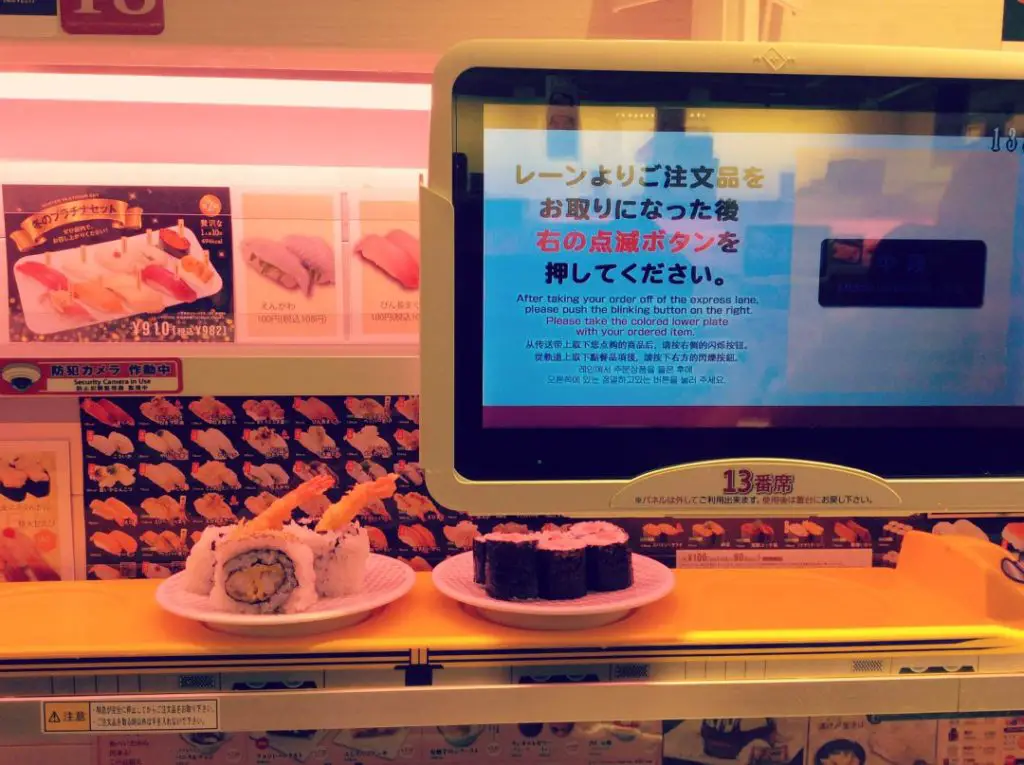 We also checked out the shopping scene at Canal City Hakata (near Nakasu Island), a large shopping and entertainment complex. For those who love to shop, it's heaven. Almost every night, we headed to our absolute favorite conveyor belt sushi chain, Genki Sushi, and feasted on fresh, cheap, delicious sushi with the locals.
Accommodations
We stayed in an Airbnb costing USD 69 per night. The unit is no longer listed so the link isn't supplied. However, this will offer an idea of typical nightly rates.
Isahaya (Nagasaki)
We stayed in Isahaya and took the train to Nagasaki for the day. It was a scenic train ride that traveled along Tachibana Bay and provided glimpses of some picturesque, extinct volcanoes. We decided to stay in Isahaya because it was much more affordable than Nagasaki and only about 30 minutes away (by train).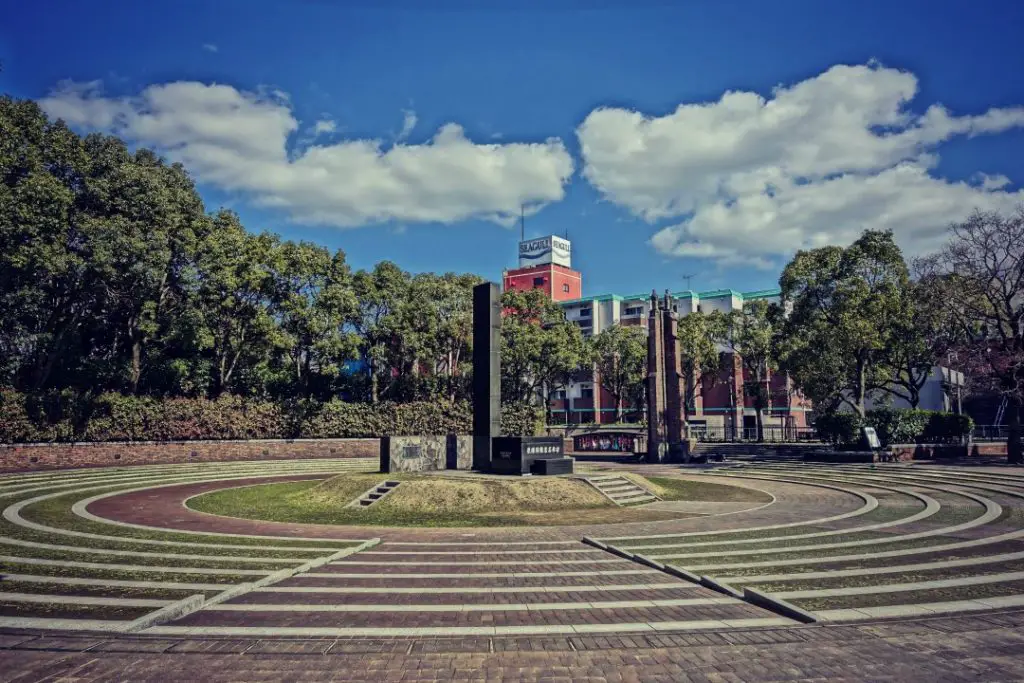 In Nagasaki, we focused on the history of the city, visiting the Nagasaki Peace Park, Ground Zero, and the Atomic Bomb Museum (Admission USD 4). Later that afternoon, we planned to take a tour to see Gunkanjima, or Battleship Island, as seen in the James Bond movie, Skyfall.
Sadly, it was canceled due to windy weather conditions. In fact, we read that out of 365 days a year, boats actually go out only about 100-150 times a year. This gives visitors about a 30% chance of ever seeing this mysterious island.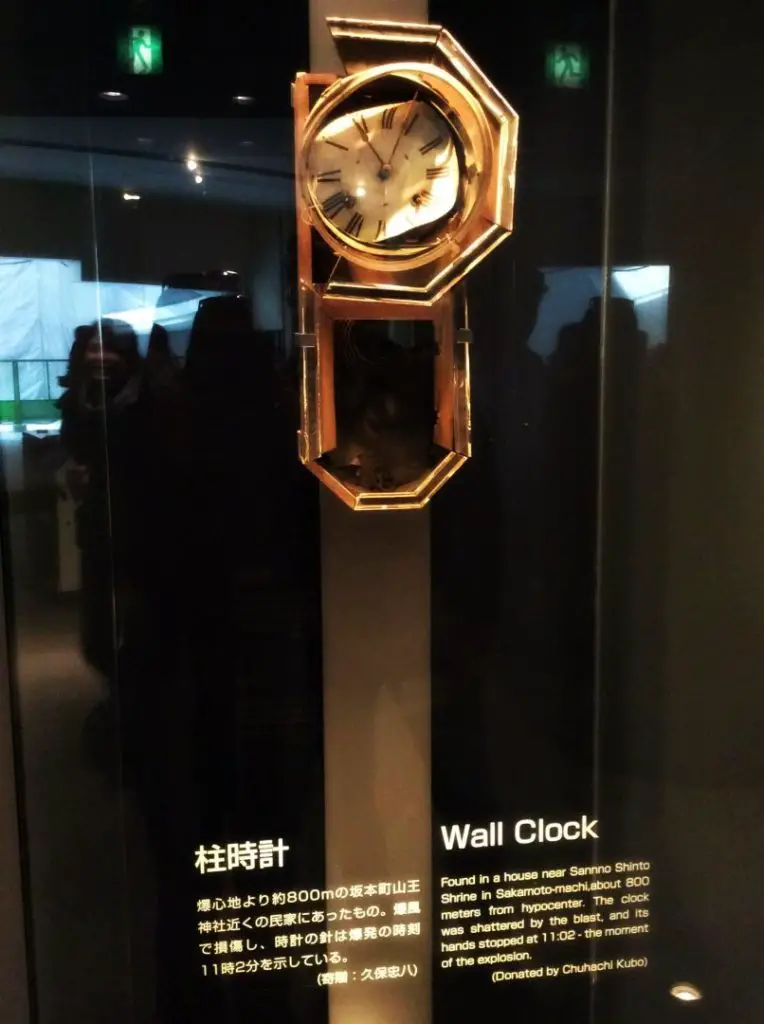 After our tour was canceled (that day), we explored more of the historical sites of the city, enjoyed lunch with the locals at the Mirai Nagasaki Cocowalk Mall, and walked along the seaside promenade before taking the train back to Isahaya.
Accommodations
We stayed in an Airbnb costing USD 57 per night including all fees. This was a very unique experience, as we stayed in a traditional Japanese-style apartment. Check out the video below to see our day touring Nagasaki.
Beppu
Next, we set off for Beppu to enjoy the thermal activity that the region has to offer. We booked two nights at Nishitetsu Resort Inn for USD 96 per night because it had its own onsen on the property. However, we were unaware that genders are segregated and you HAVE to go nude. This was a big letdown for us!
With some research, we discovered Kitahama-onsen Terumasu. It was within walking distance from our hotel and had a lovely outdoor onsen with great views of the city, bay, and sandy beach. More importantly, it offered both coed and segregated options.
For more on the experience, be sure to watch our video below. The cost of admission was USD 5 per person. For the best budget-friendly eats, we headed to the local mall Beppu Yume-town for conveyor belt sushi and bowls of ramen.
Accommodations – We stayed at Nishitetsu Resort Inn costing USD 96 per night.
Fukuoka
During our last few days, we headed back to Fukuoka. We would have liked to explore other areas of Kyushu, but we had difficulty finding budget-friendly accommodations and working out affordable travel logistics. Also, as Kyushu's main airport is in Fukuoka, we were going to be flying out of the city on our last day anyway.
Regardless, Fukuoka is such a fabulous city and has so much to offer that we decided it would be the best option for us for our last three days in Kyushu. You could easily spend a week exploring Fukuoka so don't feel bad booking a couple of extra days here. This time around we visited Seaside Momochi, Momochihama Beach, Fukuoka Tower, and Robosquare (free admission).
Accommodations – We stayed in an Airbnb costing us USD 76 per night. We did not pay this exact rate as we had an Airbnb coupon which we decided to use at this time.
Kyushu Travel Tips
The most budget-friendly meals were found in the local malls. We had a really hard time eating healthy and fresh in Japan on a budget. Apples and bananas are typically about USD 1 each.
Rental apartments often did not have tables, chairs, or cooking utensils for cooking meals, so we often ended up eating breakfast sitting on the bed. A traditional grocery store may be a surprisingly far distance away from where you're staying. They may have a convenience store on every corner but traditional grocery stores are far and few.
You'll discover many locals get quick meals from convenience stores. For breakfast, we often ate a piece of fruit, instant Ramen (not healthy!), and/or some processed, packaged muffin or cake. In each city, we found a conveyor belt sushi restaurant and that's where we usually ate dinner. It was good, fresh, and affordable eating (2 pieces of sushi cost USD 1 per plate). We typically ate all of the sushi we could eat for approximately USD 7 per person. And it was fabulous!
Transportation Tips
For transport, we traveled by train, metro, and on foot. We opted for local trains and therefore, did not require a JAPAN RAIL pass. To book tickets, we simply went to each train station counter the night before or the day of travel.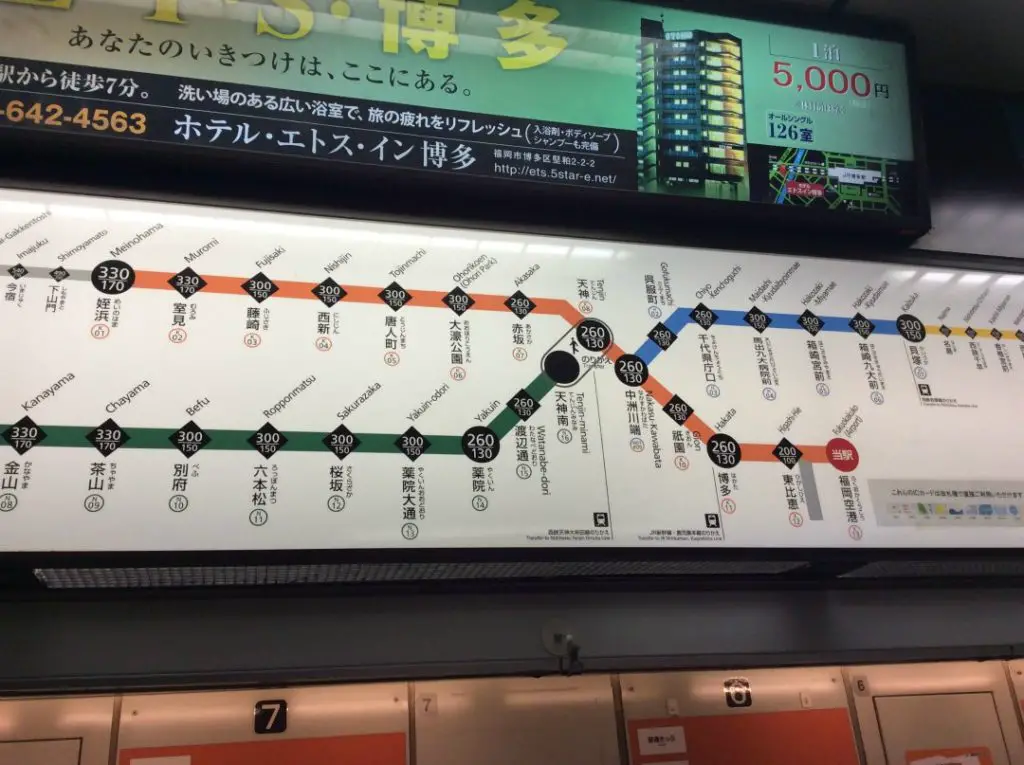 Metro station ticket machines do not take credit cards, so be sure to carry cash with you. A few times, we ran out of money in the metro and had to hunt down an ATM. Sometimes, they weren't easy to find when we needed one.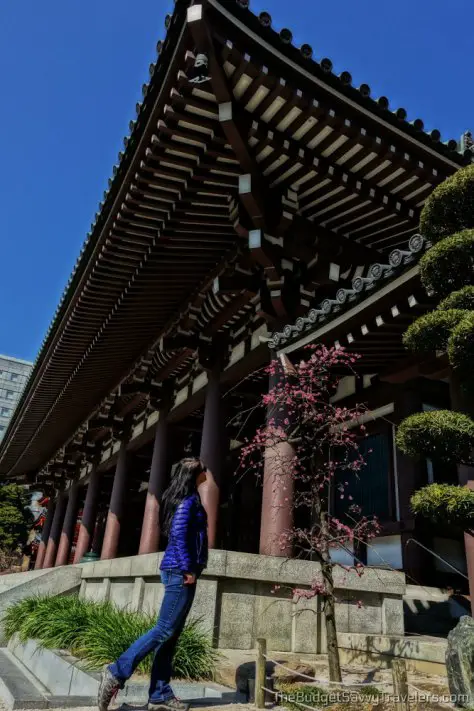 Cherry Blossom Bloom | Best Time of Year
Kyushu has a warmer, more tropical climate than Honshu (Japan's main island). If you are visiting in mid-to-late February, you may be lucky enough to catch the start of the annual cherry blossom season as we did.
Fukuoka 'No Fuss' Travel Guide | What To See and Do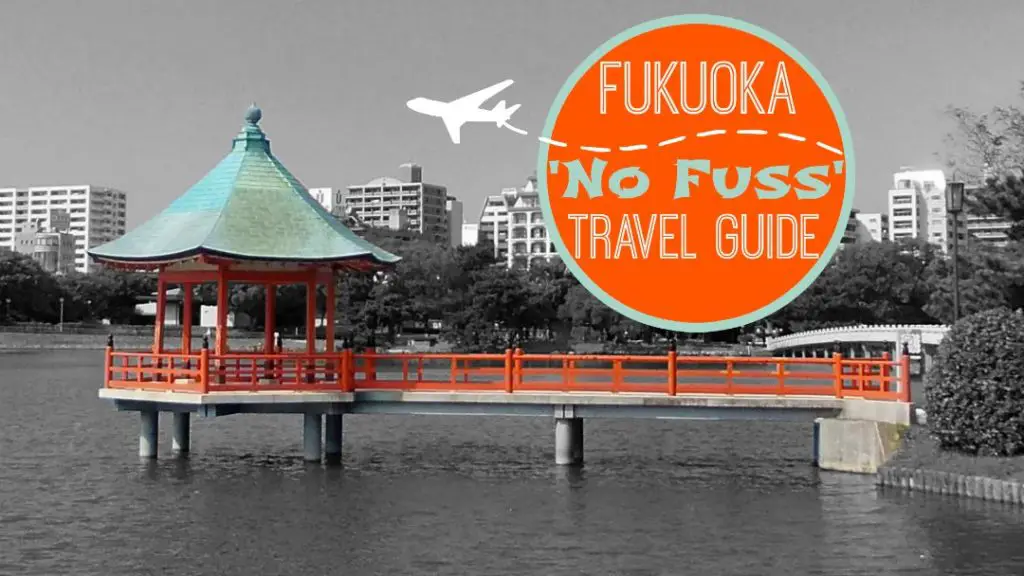 Have you visited Kyushu and have any travel tips to share? Feel free to sound off in the comments section below!
Noteworthy Add-ons
During our tour, we were interested in exploring the world's largest, most active volcano at Mount Aso Volcano Park. However, due to the recent volcanic activity, the park, road, and Ropeway Park were closed to the public (and appears to still be currently closed).
We were also looking forward to visiting Yufuin, a small town located 30 minutes away from Beppu. Yufuin is a quaint little spa resort town set in the mountains. Mount Yufu overlooks the town and serves as a backdrop for beautiful scenic views.
However, we connected with an English-speaking tourism board worker, who claimed that the city was quite dead in February and that it would not be worth visiting during the low-season time. That deterred us from visiting.
---
Ad: While you enjoy the spectacular scenery of Kyushu there are times when work interrupts. Get instant remote access to your online private workspace from anywhere on your preferred device (PC/Android/iOS) with high-performance hosted XenDesktop at an affordable XenDesktop cost. Learn more about MS Azure and managed Azure services by visiting one of the leading cloud hosting providers – Apps4Rent.