Jaco Beach is one of Costa Rica's most popular tourist attractions, known for its crazy nightlife and world-class surf. This location, which is one of Costa Rica's busiest beach towns, provides a broad range of hotels, and also shopping, restaurants, and bars.
Jaco Beach Resorts
The little seaside town of Jacó, located on the north of Manuel Antonio National Park, is noted for its secret beaches, sportfishing, and good surfing areas. Also, visitors enjoy its peculiar location between the country's arid northern and tropical southern zones. With its natural beauty and luxurious lodgings, it's no wonder that Jaco is quickly becoming a popular tourist destination just like la fortuna costa rica hot springs.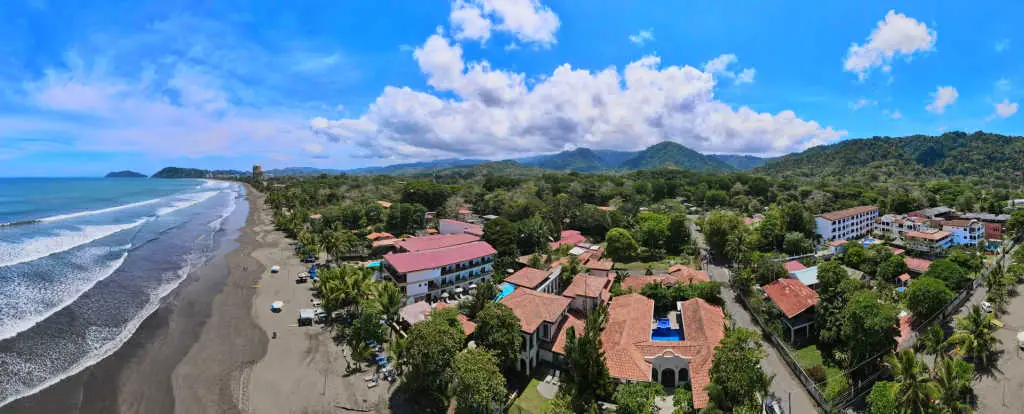 Whether you're searching for a private hilltop retreat, a family-friendly coastal resort, or a romantic getaway, we've got you covered. After a day of action, return to Jaco Beach Resorts Costa Rica to unwind at one of Jaco's superb lodging options.
National Park of Carara
Carara National Park is located on Costa Rica's Central Pacific Coast, in the center of the forested area in the north as well as the tropical rainforest throughout the south, and is a birdwatcher's paradise. It is very well for the endangered scarlet macaw community and other tropical birds that live in the tropical jungle.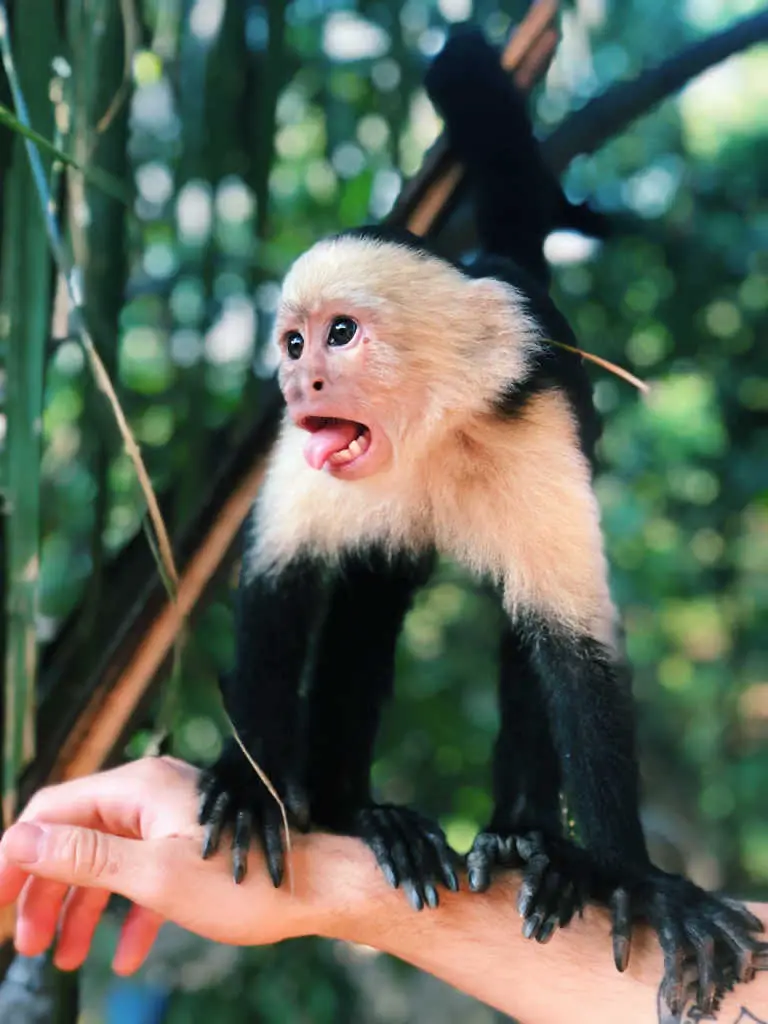 Carara was established as a biological reserve before being converted to a national park in 1998. Carara National Park is situated on Costa Rica's Pacific Coast, in the far north. Within the park, visitors may view both three and two-toed sloths, as well as the famed Crocodile Bridge, which overlooks the Tarcoles River and has the Costa Rican subspecies of wild crocodiles — some as huge as 16 feet long – in their natural habitat.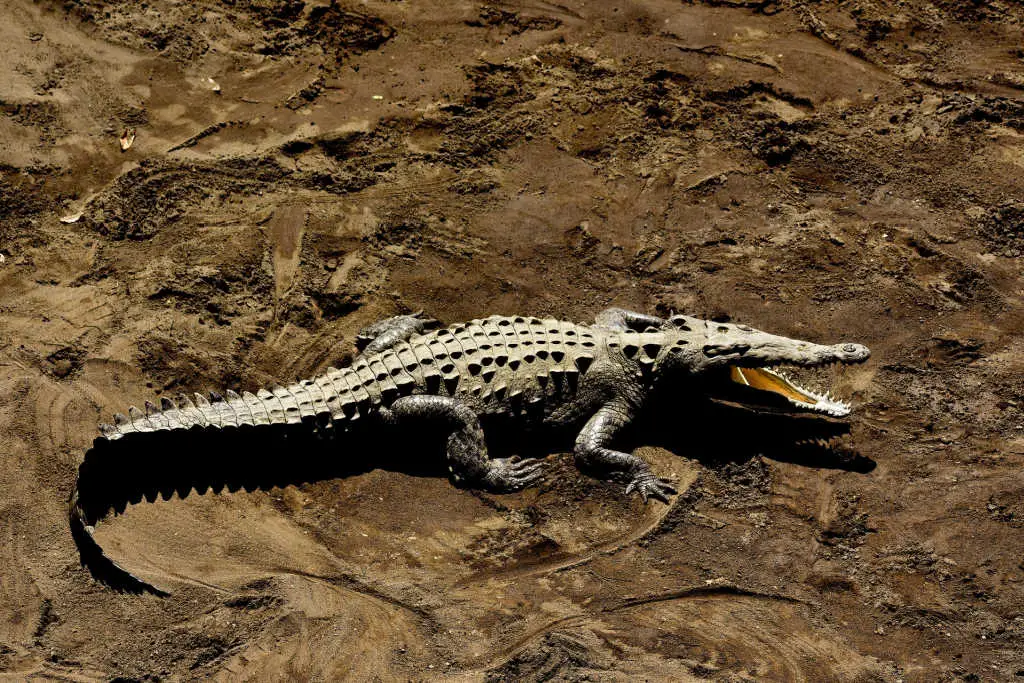 The 2.7-mile Laguna Meandrica Trail, as well as the 0.6-mile Araceas Nature Trail, are two of the park's hiking routes. Carara National Park is an excellent day excursion for those staying in the San Jose region or on the Central Pacific Coast. The walking routes are suitable for both children and those with impairments.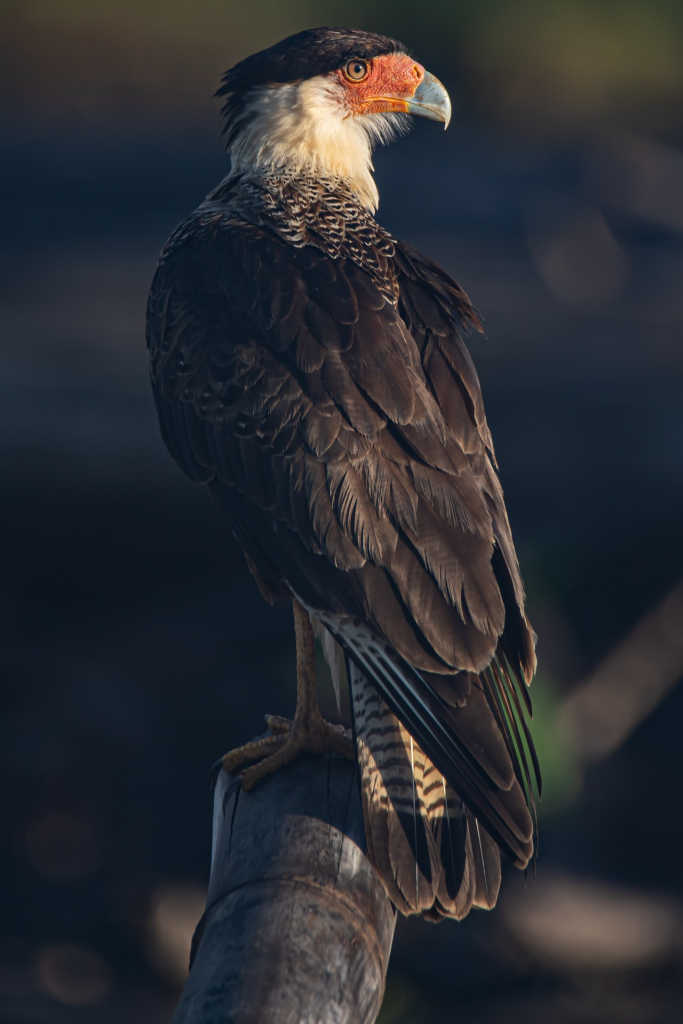 Manuel Antonio National Park is about an hour and a half drive from Jaco and is a great day excursion from any place in the Central Pacific. Manuel Antonio National Park has long been known as Costa Rica's favorite small national park. It's one of the country's most northern jungle locations, with wonderful raw and scenic beaches. There is a lot of wildlife here. Take a trained naturalist guide on a tour of the park.
Horseback Riding – Bijagual Waterfall
Bijagual Waterfall is indeed the primary attraction of Bijagual, a highland village near Jaco. A chartered horseback riding excursion is the most popular method to see the 590-foot waterfall.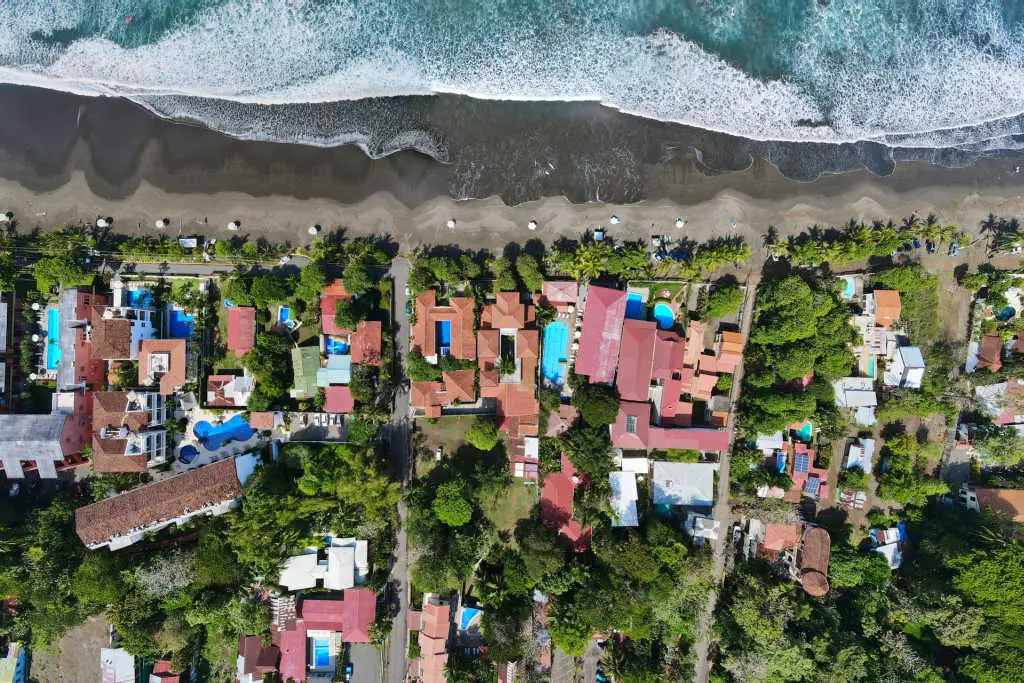 Keep an eye out for frogs, primates, toucans, lemurs, and scarlet macaws while admiring the vistas of the Pacific Ocean and beachside fishing settlements. Tours are organized on request.
Puntarenas
Picnic excursions to the picturesque islands of the Gulf of Nicoya depart from the adjacent coastal town of Puntarenas. The major port also provides some of the freshest seafood in the area.
Beach of Herradura
Playa Herradura is indeed a lovely beach to visit, with calm waves that are ideal for swimming. Herradura Beach (Playa Herradura) is a Costa Rican coastal hamlet in the Central Pacific region. It's around 4 kilometers (2.5 miles) north of Jacó inside the Puntarenas province.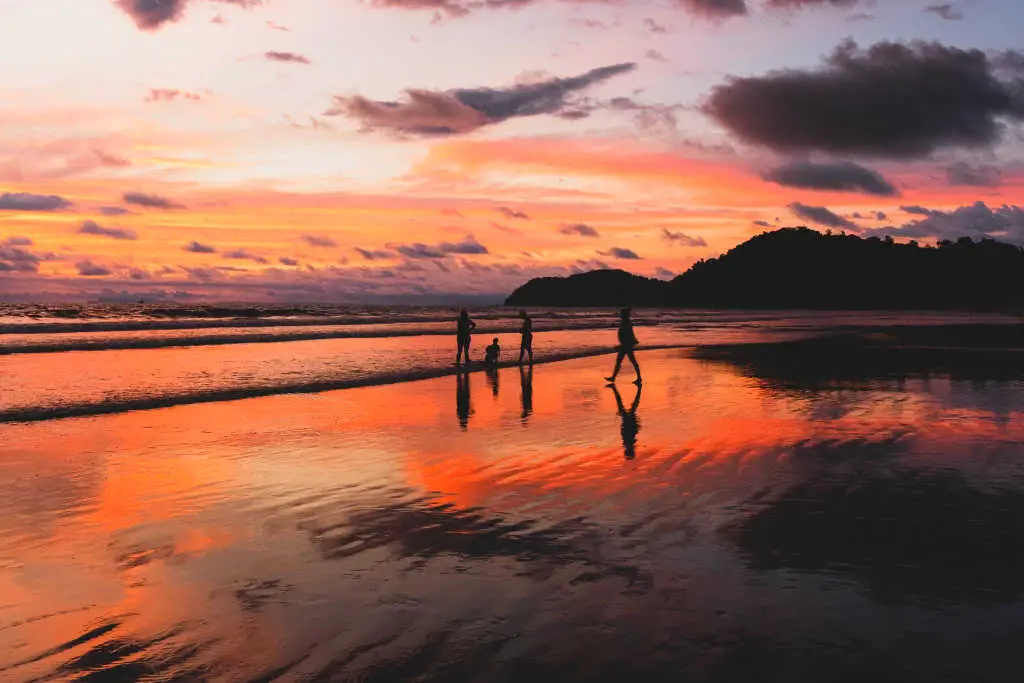 The moniker Herradura (horseshoe) comes from the horseshoe shape of the bay. The village has grown in popularity as a tourist attraction in Costa Rica. Los Suenos Resort and Marina have played a part in this. The resort and its associated amenities, which include a full-service, five-star marina, have established the town as Costa Rica's Fishing Capital. The Marina is host to the country's biggest fleet of sportfishing boats.
Sportfishing in Jaco
Sportfishing is a popular sport in this region, as well as the Marriott Marina, serves as a launching location for several charter fishing boats. Sailfish is a popular catch, and fishermen seldom disappoint. Sea kayaking and snorkeling are two other activities available in and around Jaco.
Q&A
Below are frequently asked questions regarding a visit to Jaco Beach Resorts and Costa Rica.
What's the weather like in the Central Pacific?
December to April is the dry season, May to November is the green season, and September and October are the wettest months.
In the Central Pacific, what is the temperature?
From May through November, the average high temperature is 92 degrees Fahrenheit. Also, during this period the weather is tropical with afternoon rains.
What is the reputation of Jaco as well as the Central Pacific Coast?
Surfing, beachfront, and nightlife are all popular in Jaco. Furthermore, the beaches on the Central Pacific Coast are well-known, as are the spectacular sunsets and closeness near San Jose International Airport.
What are the greatest things to see in the Central Pacific and Jaco?
The Central Pacific coast is known for its lush, hilly shoreline with swaths of sandy beach and dazzling blue ocean. Also, the famed surf resort of Jaco, the Carara Biological Reserve, as well as the treasured Manuel Antonio National Park are all located in this region.