It's that time of the year when just about everyone begins thinking about how to vacation cheaply in Hawaii. The thought of soft ukulele music playing and palm trees swaying in the wind next to crystal-clear turquoise waters sends most of us over the edge. Luckily, there are five easy steps to follow to vacation in Hawaii on the cheap—consider these before finalizing your plans and you're sure to save thousands of dollars.
Believe it or not, a vacation to Hawaii doesn't have to cost a small fortune. Sure, when compared to just about any other state, it's expensive—pretty much everything from a gallon of milk to a gallon of gas costs more. However, in terms of vacation, there are ways to cut corners and make your dollars go just a bit further.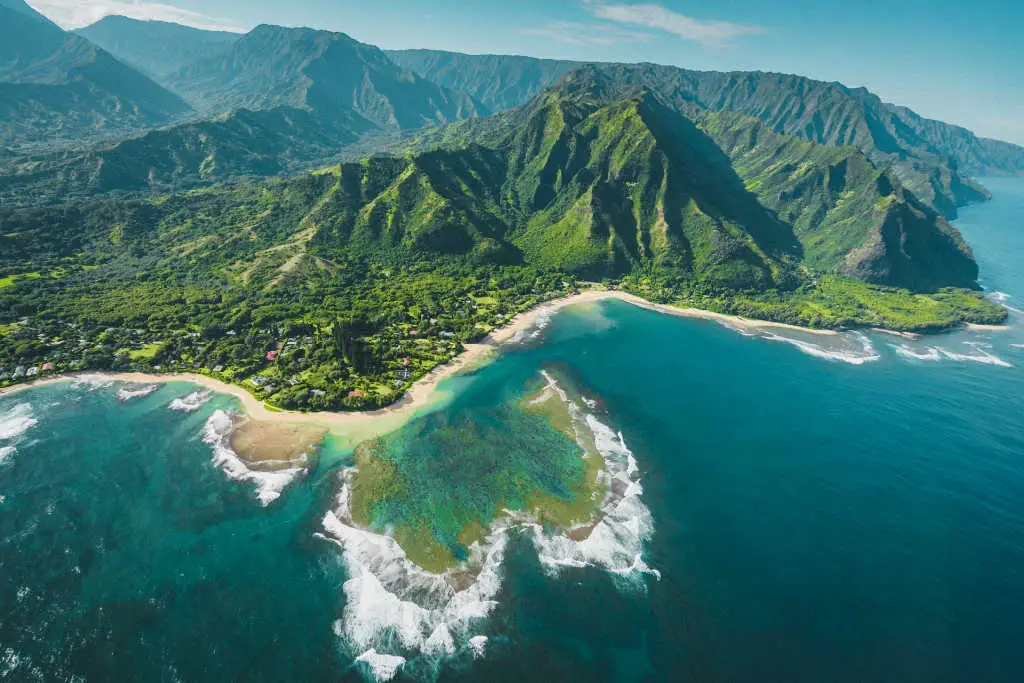 Whether it's finding cheap flights, staying in budget-savvy hotels or rental properties, taking public transportation, or Uber-ing, determining the best way to navigate the many steps it takes to book an entire vacation can seem overwhelming. No worries! Follow the simple steps below to make your dream vacation to Hawaii a reality—on a budget!
Here's how to vacation cheaply in Hawaii in five easy steps.
How to Vacation Cheaply in Hawaii
Typically, the most expensive aspects of a trip to Hawaii include flights, accommodation, rental car (transportation), meals, and entertainment. By limiting these expenses, travelers can save a ton of money.
1. Land Cheap Flights
Probably the first place we go to score cheap flights is Google Flights. It's easy to use and we enjoy the "Explore" feature which provides users with the ability to see all of the lowest-priced destinations from their home airport. However, there is one big downside to using Google Flights.
For instance, several major airlines such as Southwest Airlines don't allow specific third-party sites and apps (such as Google Flights) to include them in searches. As a result of this, Google Flights doesn't include all airlines.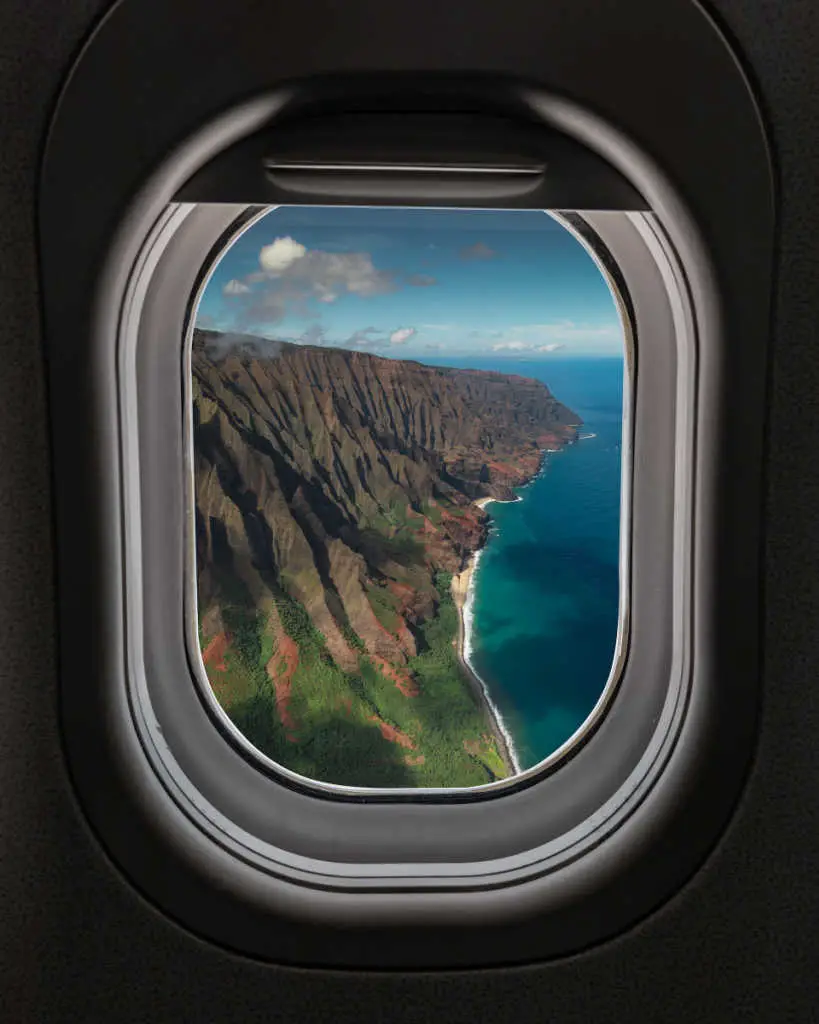 We noticed this drawback and were looking for a better alternative, and found Skyscanner. Whether it's flights, hotels, or car rentals Skyscanner seems to have a more thorough travel search engine than even Google. In short, make sure to check out Skyscanner before booking your flights to Hawaii to verify that you have the best routes at the lowest prices. This is one of the most important steps in learning how to vacation cheap in Hawaii.
Tip: Be sure to go incognito or use a VPN to prevent airline websites from tracking your searches through cookie data. Many airline systems are programmed to raise prices when they detect the same IP address making repeated requests as they know you're getting close to booking.
2. Find Inexpensive Lodging
There's little doubt that accommodation in Hawaii is typically the most expensive aspect of the trip, even when compared to flights. As a result, it's important to keep this element of the trip as inexpensive as possible. Generally, the longer your trip the better the odds are that a vacation rental will be cheaper than a hotel. Booking.com is probably the best site to find great vacation rental deals.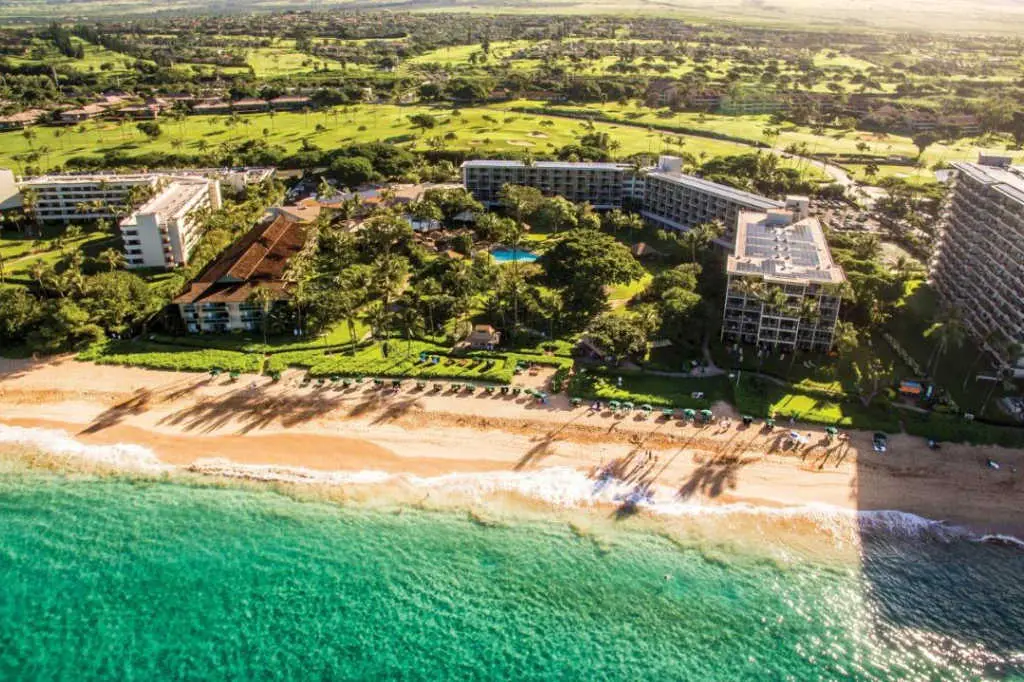 When it comes to hotels, there are still several reasonably priced options—don't worry, these have the same wow factor as the more expensive accommodations. Below is the best budget-friendly hotel option for each major island:
Tip: Bring matchable family Hawaiian outfits for the most adorable photo shoot, ever!
3. Discover the Best Options for Getting Around
Sure, it would be cool to rent a convertible Mustang to cruise around Hawaii or stay at the Four Seasons Hualalai for that matter.  Unfortunately, like just about everything else, the cost of renting a car has gone through the roof.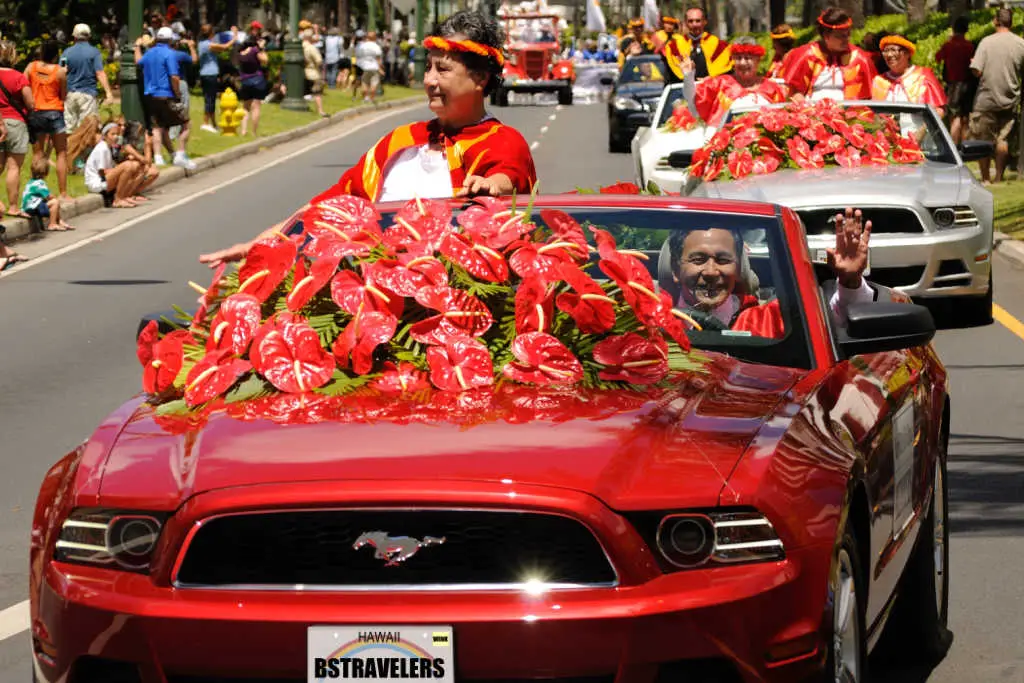 As a result of the times, plan on spending about $70 per day for a compact to midsize vehicle. Also, expect to pay two or three times that price for a convertible. Finally, be sure to use Skyscanner to find the best car rental deals as they include many companies that other third-party sites and apps don't.
Tip: If you're looking for the cheapest way to get around, public transportation is always an option. For example, the Maui Bus Public Transit System consists of 14 bus routes, making it possible to travel cheaply from the airport to most areas of the island. However, you better have the patience of a saint and plenty of time to kill.
4. Get the Best Prices on Entertainment and Tours
Being a budget-savvy traveler is all about saving enough money so that you have a little leftover to enjoy and experience life. Many times, there's no better way to do that than with an amazing tour.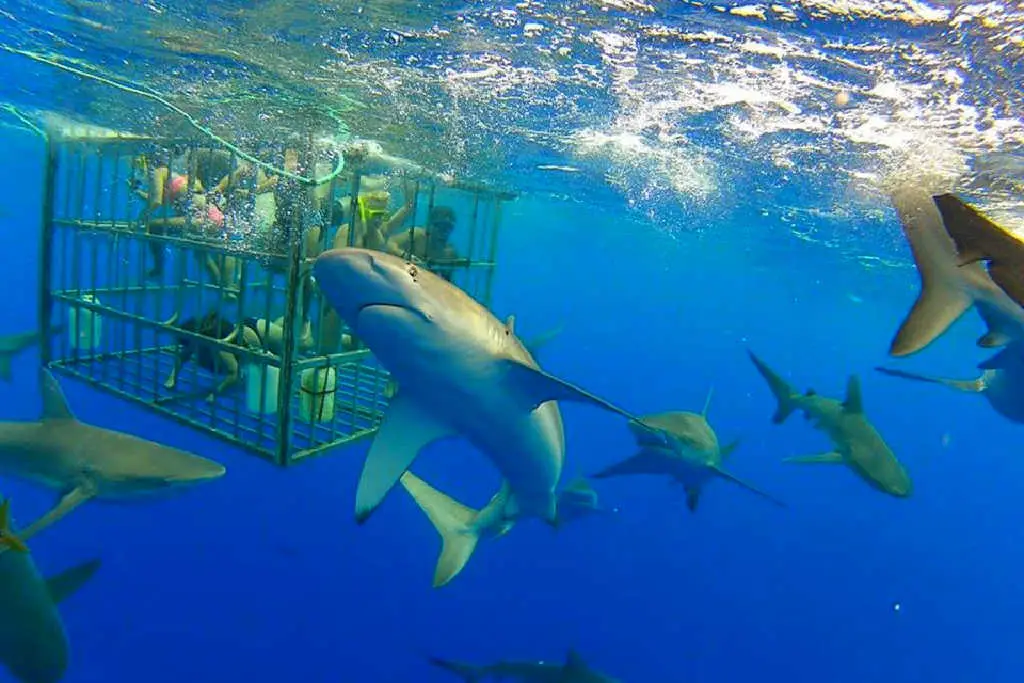 Now, that you've learned how to vacation cheap in Hawaii and saved a ton of money on flights, lodging, and car rentals, hopefully, you'll have a little extra to spend on some of Hawaii's fantastic and unique tours. We book our tours through either TripAdvisor or GetYourGuideBelow. The following are the best tours to take by island:
5. Enjoy Low-Priced Meals
Eating out on a budget in Hawaii can be frustrating, to say the least. Especially, if you're looking forward to enjoying freshly caught fish. On average, groceries cost about 49% more in Hawaii as compared to the rest of the U.S. In other words, even shopping for food at the local Hawaiian grocery store may leave you in sticker shock.
Luckily, travelers have plenty of options to eat well and locally on a tight budget in Hawaii. Realistically, a budget-savvy meal plan in Hawaii will consist of various supermarkets (including their delis), food trucks, farmers markets, takeout, and local mom-and-pop restaurants. Hopefully, changing things up every day will keep it fresh and adventurous, as well as provide a bit of extra money to perhaps splurge on a seafood restaurant, if desired.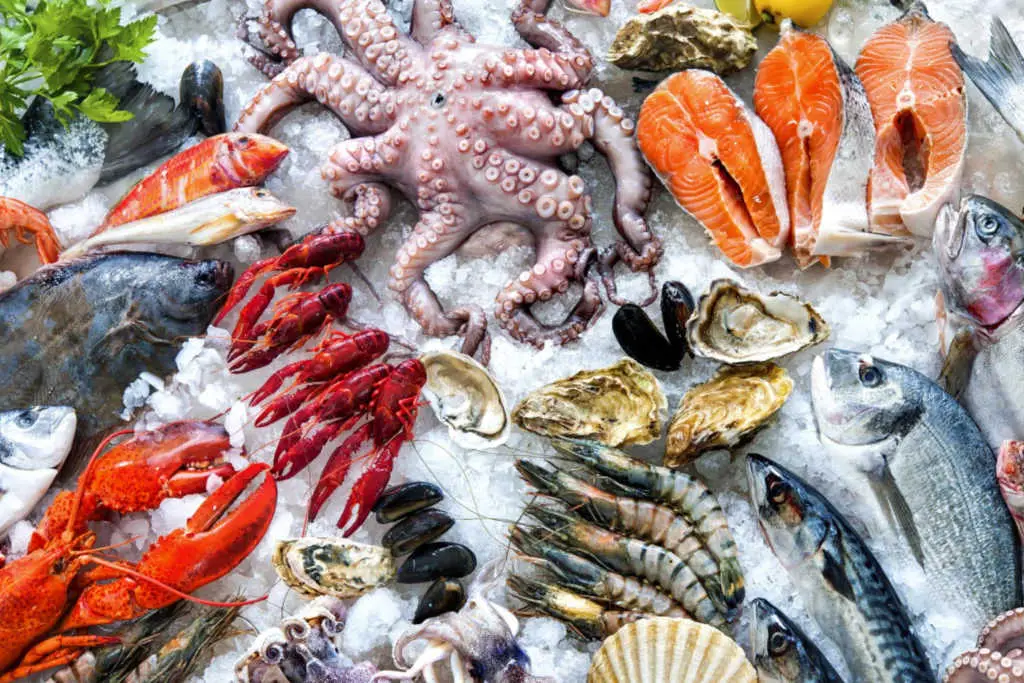 Personally, two of the ways we enjoy saving money while also having a great time are by visiting discounted happy hours and purchasing the catch of the day from local fish markets.
Many times, happy hours will offer cheap drinks along with discounted appetizers, all at a fraction of the regular price. Moreover, when it comes to seafood, Hawaii is one of the best places in the world for fresh fish. Visit a local fish market or store and buy the most succulent filets—all that's needed for one of the most local dining experiences is a skillet, perhaps some oil or butter, and salt and pepper to taste.
These five strategies shared above show you how to vacation cheap in Hawaii.