No trip to Orlando, San Diego, or San Antonio is complete without a visit to SeaWorld. For many travelers, especially animal lovers, SeaWorld ranks as their favorite theme park—even when compared to Disney World. When you include the animal experiences with thrilling rides and a water park, the outcome makes for one fantastic attraction, especially if you can land discounted SeaWorld tickets.
At SeaWorld Orlando, there's something fun to see and do for everyone. From Shamu shows to Aquatica Waterpark and Discovery Cove (a fascinating tropical oasis), a visit to SeaWorld is no longer a one-day excursion but a multi-day adventure.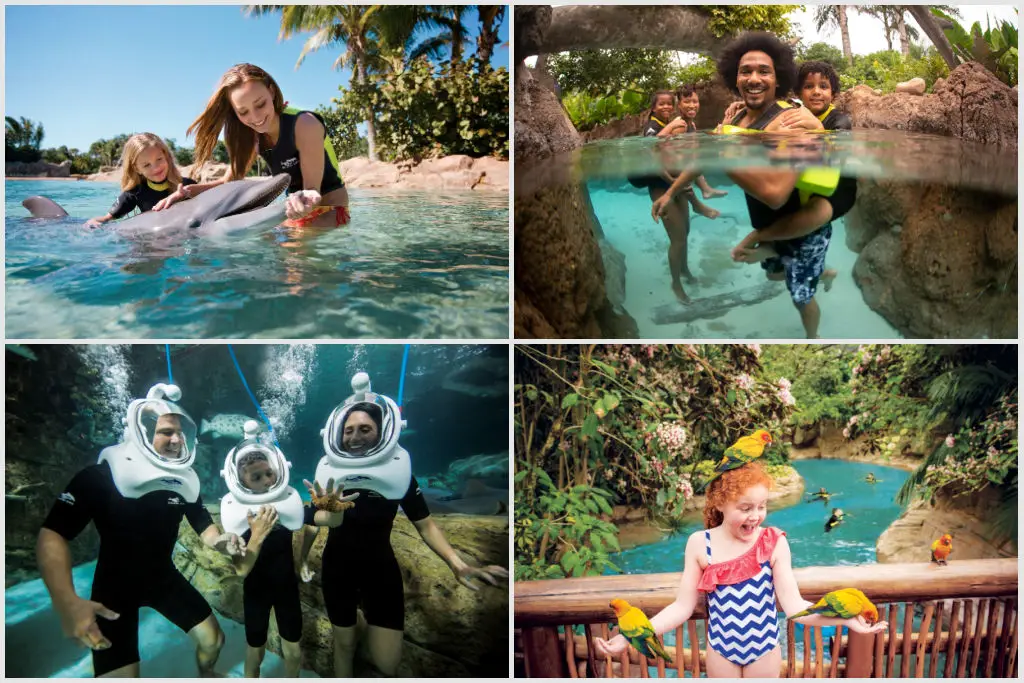 The easiest way to get discounted SeaWorld tickets is first to decide on which SeaWorld location you'd like to visit. Will it be Orlando, San Diego, or San Antonio? From there, you'll need to determine what you'd like to see at the park and how many days to set aside. We've scoured the internet and found the best and cheapest place to buy discounted SeaWorld tickets. 👇
🎟️ Need Discounted SeaWorld Tickets? > Buy Now
Of the three theme parks, SeaWorld Orlando is the most popular. Also, just across the street is SeaWorld's sister parks; Aquatica Waterpark, and Discovery Cove—a really cool all-inclusive luxury tropical paradise day resort. Both Aquatica and Discovery Cove can be enjoyed in one day.
Orlando: Aquatica vs. Discovery Cove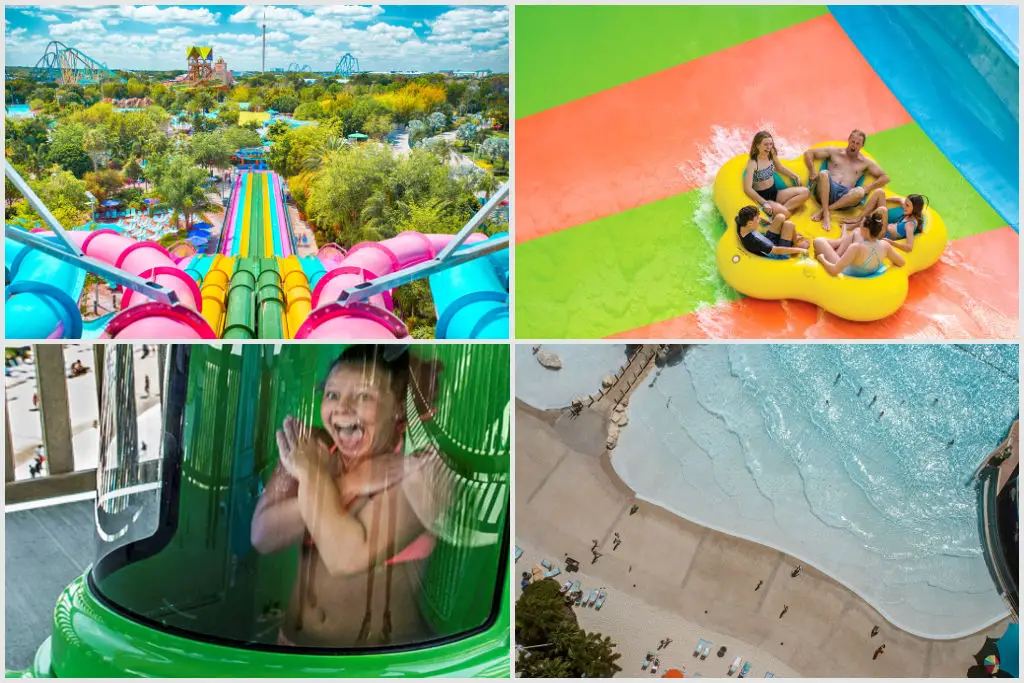 If your budget, time, or interests don't allow you to see both, select Aquatica for thrilling waterslide adventures and Discovery Cove to swim with dolphins 🐬, SNUBA, and enjoy a laidback day with unlimited food and drinks—all within a resort that feels like French Polynesia!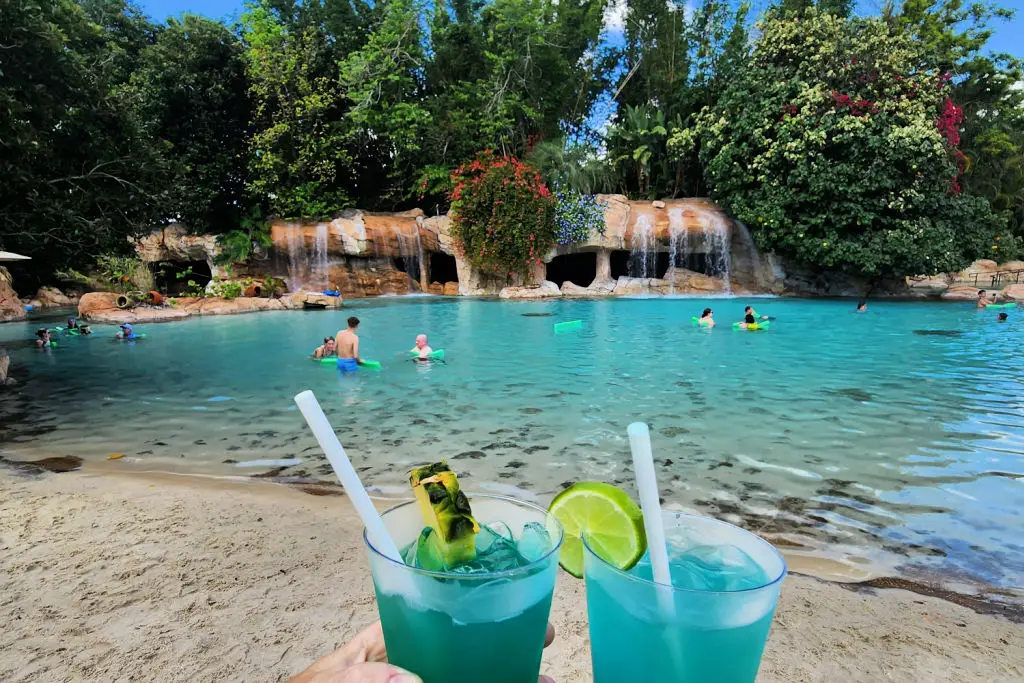 SeaWorld, on the other hand, has so much to see and do that you may want to consider two days if your budget and time allow. Of course, knowing exactly where you want to go makes the entire process much shorter. Now, the only thing left to do is get cheap or discounted tickets to SeaWorld.
💡🏘️
Budget Tip
: If you're traveling with a large family or group consider renting an Orlando theme home. Staying in a posh mansion, not only will be a memorable stay for the adults but with the various themes, the kids will love it too. These
17 Orlando theme homes
are surprisingly affordable!
Keep reading to find out how to get discount tickets to SeaWorld Orlando, San Diego, and San Antonio.
Seaworld – Our Favorite Themepark
Unlike Disney World and Universal Studios, the other two multi-day theme parks in Florida, visitors rarely walk away from a visit to SeaWorld disappointed or stressed out. Why? Mainly, because the focus isn't about waiting in long lines to get beat up on thrill rides. Instead, it's all about animals.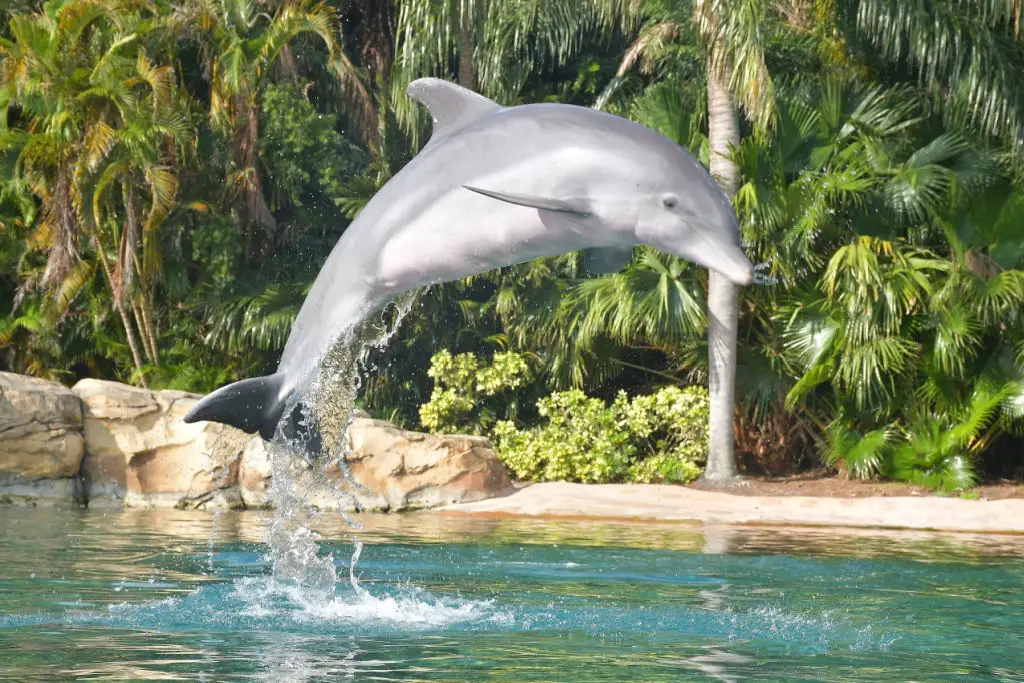 For many visitors, it's the love of animals that attracts them to SeaWorld. For this reason, SeaWorld is frequently voted as Orlando's favorite theme park.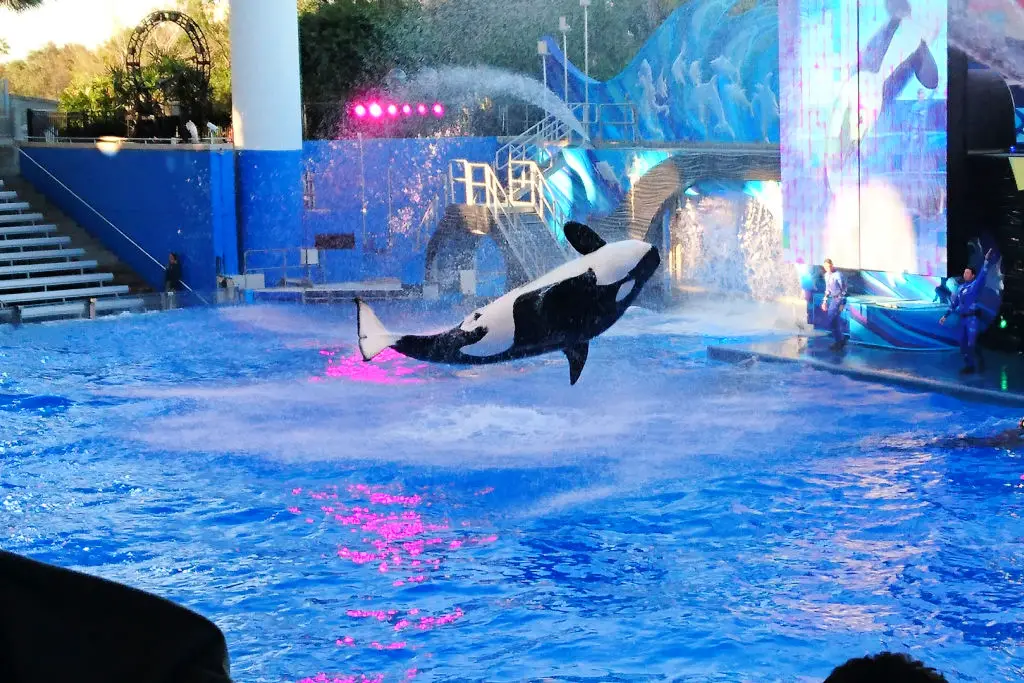 No matter what location you visit, just about everything at SeaWorld is about enjoying marine life. Whether it's watching killer whales perform tricks or "behaviors" as the trainers refer to them or observing them in reconstructed habits, you and your family members are sure to have a memorable trip.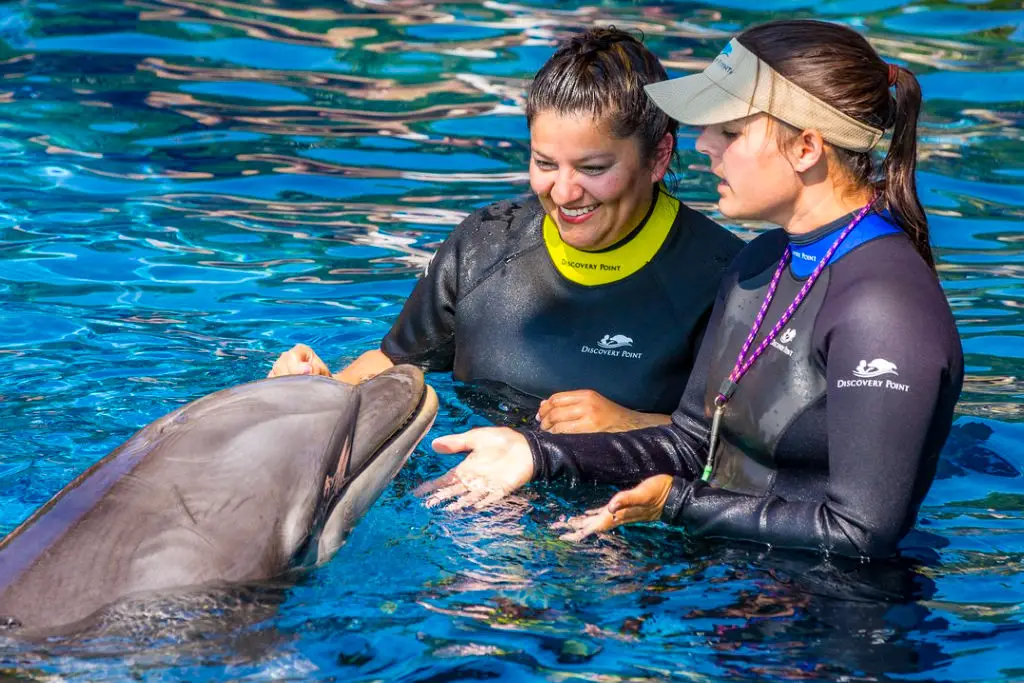 💡 General Tip: SeaWorld is not like most other theme parks. Instead of running from ride to ride, much of the experience is show-based. To get the most out of your visit, be sure to plan your day around the half-dozen or so performances. For example, the Orca Encounter show (Shamu) 🦈 only takes place four times per day. Be sure to check the park's schedule to proactively plan out your day so you don't miss out.
Getting Discount SeaWorld Tickets
Below is a brief description of the tickets that each SeaWorld location sells, including at their sister parks. We use Under Cover Tourist to get cheap discounted tickets to SeaWorld—they seem to consistently offer the lowest prices.
SeaWorld – Orlando
In the past, guests of SeaWorld Orlando could easily see the park in one day. Nowadays, it's a bit more challenging with the additional rides and performances.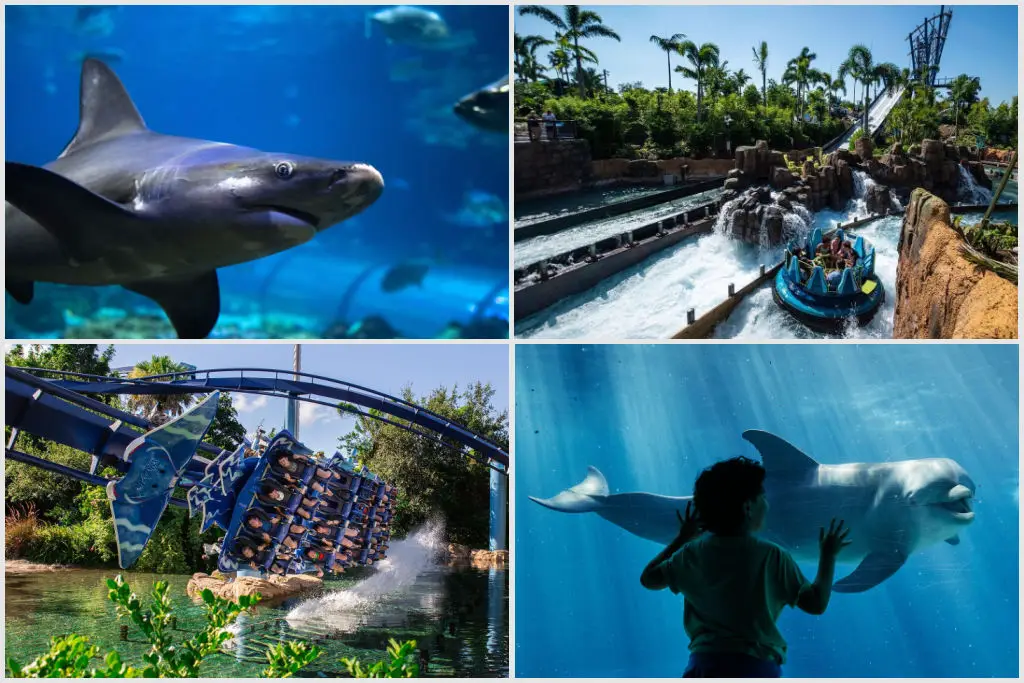 Nevertheless, while you may feel rushed, it can be done if you get to the park as soon as it opens and stay until closing—if this sounds like your family, consider adding the all-day dining deal. While you could leave the park to get food, this will allow you to stay and not waste any time. Also, since you're allowed to get a meal every 90 minutes
🎟️ SeaWorld Orlando Discount Tickets > Buy Now
Discovery Cove – For Tahitian Vibes
In short, Discovery Cove is a luxury day resort that feels like the South Pacific, including unlimited food and drinks. With its white sand beaches, swaying palm trees, crystal clear turquoise lagoons, and unique animal encounters, this theme park may be the most memorable one you've ever visited.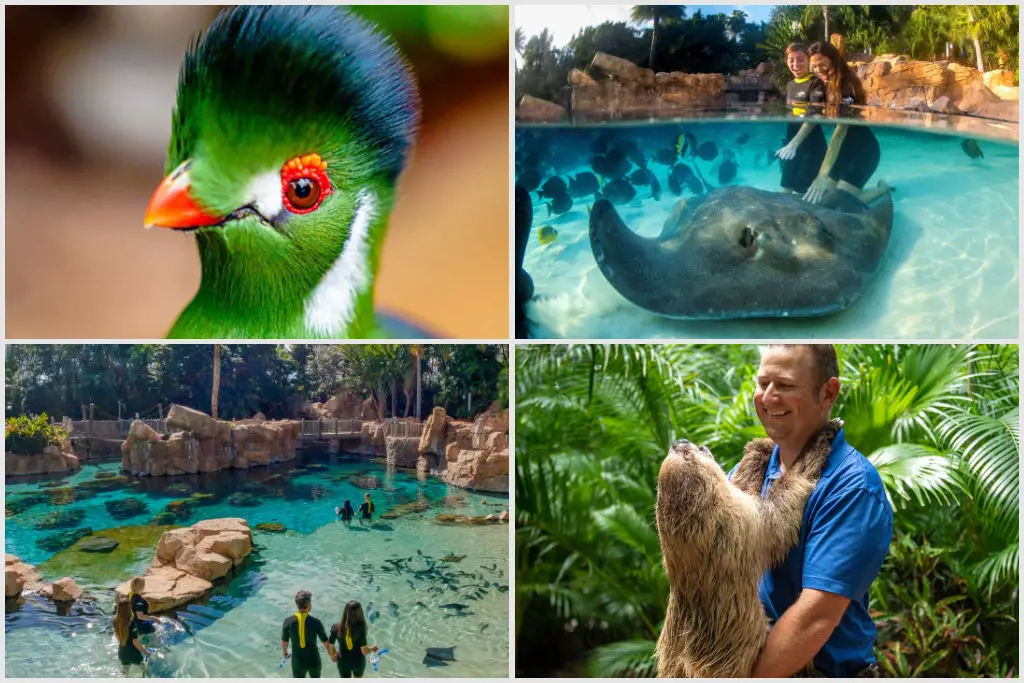 It's only at Discovery Cove, that guests can swim with dolphins, snorkel with thousands of the most colorful fish, and hand-feed exotic animals. Together with Sea World, the two parks celebrate all animals that live in or near the ocean.
🎟️ Discovery Cove Orlando Discount Tickets > Buy Now
Aquatica – For Waterpark Lovers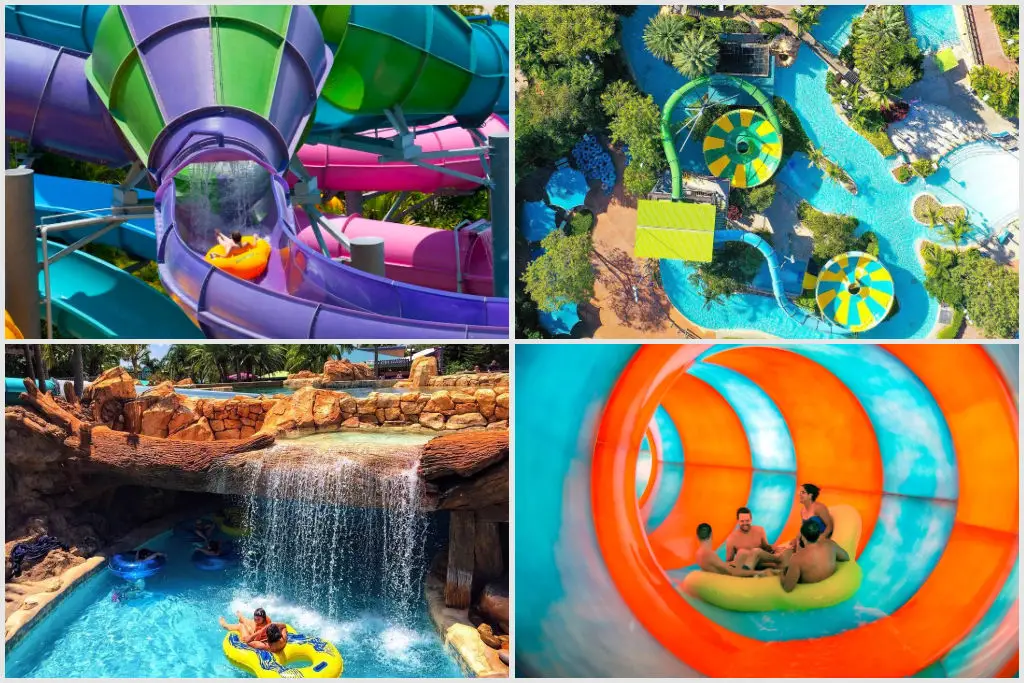 Aquatica beautifully combines a thrilling waterpark with impressive animal habitats. Furthermore, USA Today has ranked Aquatica as the #1 outdoor waterpark in the country. It's not that Aquatica is bigger than other waterparks, it's more of a unique experience. For example, the "Dolphin Plunge" tubed waterslide ride passes through a pool of Commerson dolphins.
🎟️ Aquatica Orlando Discount Tickets > Buy Now
SeaWorld – San Diego
Children of all ages get a kick out of a visit to SeaWorld San Diego. Of course, being the only traditional amusement park in the area with hair-raising rides makes it super popular. Also, many people living on the West Coast appreciate how SeaWorld helps rescue and rehabilitates marine and terrestrial animals.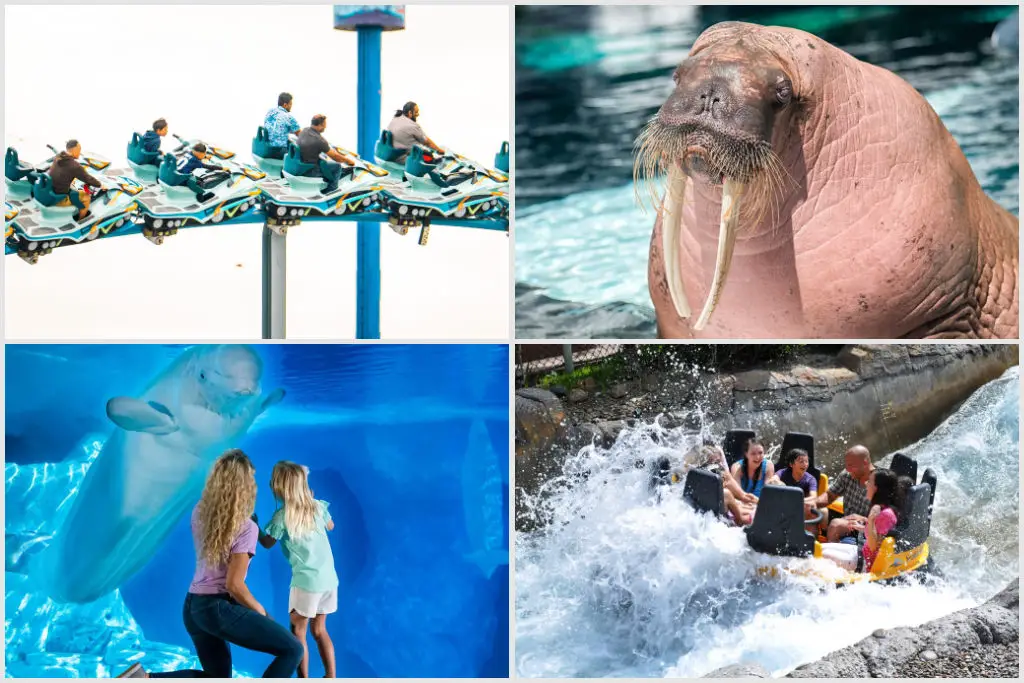 While not as all-encompassing as the Orland location, SeaWorld San Diego surely checks all of the boxes. With several shows per day including Orca Encounter and Dolphin Adventures, massive aquariums, and several roller coasters including Arctic Rescue – which opened in 2023 and has straddle-seating – there's something here for everyone.
🎟️ SeaWorld San Diego Discount Tickets > Buy Now
SeaWorld San Antonio
Even as the largest of the three parks, SeaWorld San Antonio keeps increasing the number of rides and attractions. Its latest ride "Catapult Falls" is the world's first launched flume coaster. While "Tidal Surge" a 100+ foot high pendulum-like swing is absolutely insane.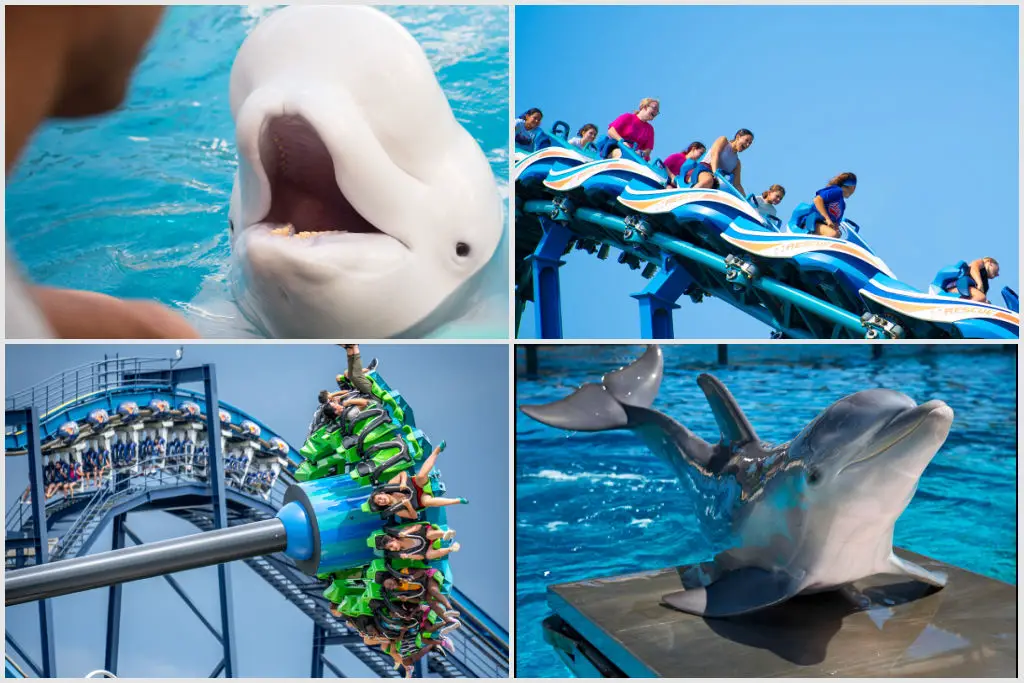 With several shows and performances to take in, plan on purchasing the SeaWorld San Antonio Single Day + All Day Dine ticket to make sure you have time to see it all. Also, like in Orlando, Aquatica Waterpark is an option here.
🎟️ SeaWorld San Antonio Discount Tickets > Buy Now
General SeaWorld Tips
Below are a few general tips when visiting SeaWorld.
Bring a refillable water bottle: While no outside beverages, coolers, or food is allowed, guests may bring a refillable water bottle or bottled water. We like this BPA-free, kid-friendly Orca water bottle.
Avoid the parking fee: Stay at a nearby hotel that offers a free shuttle or stay at an accommodation close enough to the park that you can walk.
Consider purchasing a sightseeing pass: With the San Diego CityPASS, you'll have 9 days to visit SeaWorld and three other major attractions. Alternatively, the San Antonio Go City Explorer Pass includes SeaWorld and you'll have 60 days to visit the remaining attractions.
Lockers are available to store personal items.
To get great seats at the shows, be sure to arrive 15 to 30 minutes before they start.
Ride water rides in the middle of the day so that you have time to dry off.
Don't bring anything with you that you don't want to get wet or carry a waterproof floating pouch to comfortably carry cell phones, money, credit cards, etc.
Visiting SeaWorld Orlando? Consider adding Busch Gardens and Adventure Island to your Florida itinerary.
We Need Your Help
Did you find this article helpful? If so, bookmark it and when you're planning your next vacation click on any of the links below before finalizing reservations. You'll get the best price, we'll earn a small commission, and you'll help support future articles.
Thank you!
BEST TRAVEL SEARCH ENGINES
🏘️ Book Your Accommodation
We use Tripadvisor and Priceline's Express Deals to compare prices and reviews in advance and check availability
✈️ Book Your Flight in Advance
To find the cheapest flight options, you can use WayAway and Skyscanner to find the most suitable choice for you
🚗 Reserve Your Rental Car
Use DiscoverCars and Skyscanner to compare prices and view the largest selection of vehicles