Gardner, Illinois is a small Midwest town, located on Illinois Historic Route 66. Most travelers visit Gardner in May during the Red Carpet Corridor. Hosted by 12 towns along Route 66, the annual event takes place the first weekend in May. Despite the community's small size, there are some exciting attractions to see and explore.
After leaving the urban sprawl of Chicago, travelers experience what life is like in the slow lane as they make their way into central Illinois. In fact, some of the best Route 66 attractions are found in the communities of small-town America.
 5 Fun Things in Gardner Illinois
With a population of only about 1,350 the village of Gardner, Illinois has five major attractions, one of which is over 100 years old.
Nearby Accommodation
The best accommodations near Gardner, Illinois are in Pontiac if heading south, and in Joliet, if heading north. In Pontiac, budget travelers will appreciate the Quality Inn while travelers looking to splurge a bit will find value in the Hampton Inn—both offer complimentary hot breakfast. In Joliet, head to Harrah's Joliet on Sundays through Thursdays to receive heavily discounted weekday pricing. Also, the hotel is conveniently located one block from the Joliet Route 66 Diner and two blocks from the historic Rialto Theater.
Restaurants
Gardner Restaurant, a family-style diner has good food and service. Also, Every Buddies Pub and Grub has a nice Chicago-style thin-crust pizza and an Italian beef sandwich. Finally, about 10 minutes north in Braidwood is the Polk-A-Dot Drive In, one of the most iconic Route 66 diners along The Way.
1. Two-cell Jail
Illinois Route 66 signs direct visitors to the middle of town where the major attractions are located. In brief, the most notable attraction is the Two-cell Jail which operated from 1906 to the late 1950s.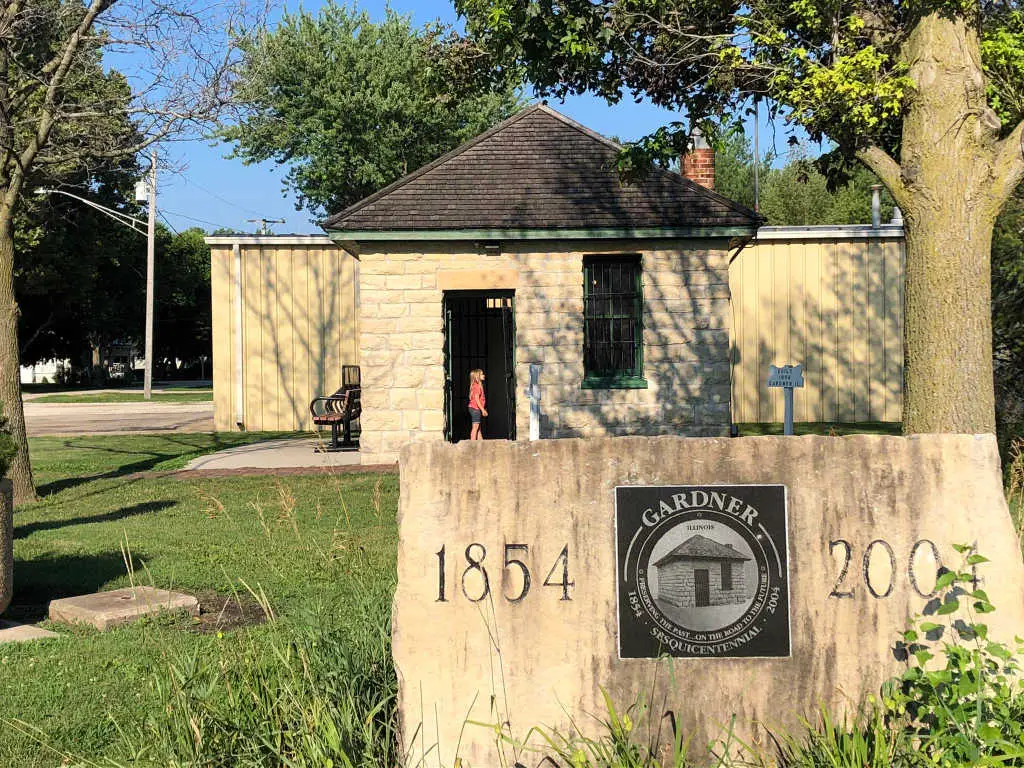 The attraction features a prerecorded informative audio narration. Additionally, one of the cell doors remains open allowing visitors to capture a photo "behind bars." Reminiscent of the Andy Griffith show, a photo of Officer Barney graces one of the cell's walls.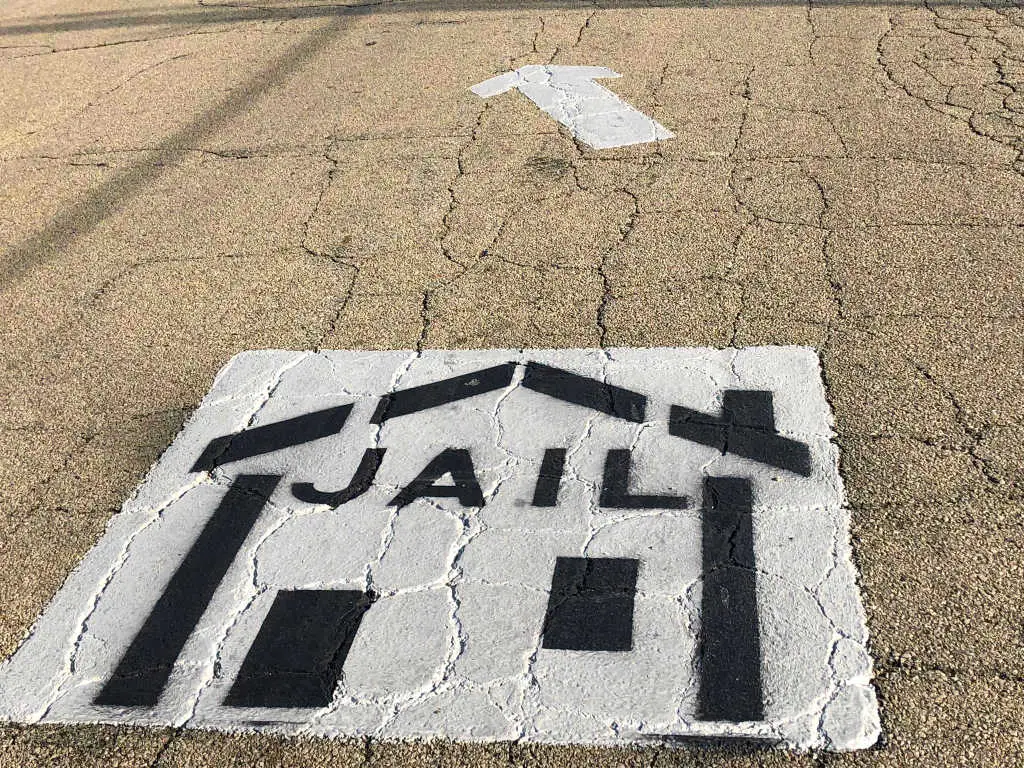 2. The Shop on Route 66
Route 66 celebrates nostalgia—and The Shop on Route 66 is full of it. The brightly colored red building is full of Coca-cola memorabilia and offers great backdrops for a classic Route 66 photo.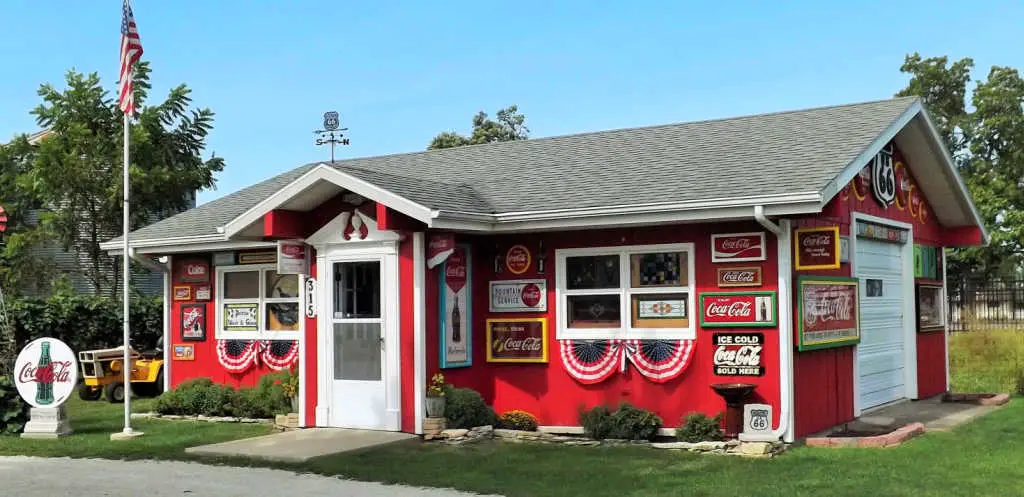 When open, the owners of Perkins Wood and Glass document all the Route 66 travelers that pass through with a photo shoot that they post to their Facebook page.
Read: Best American Roadtrips – Let's Get Outta Here
3. Rev. Christian Christiansen Memorial
While in Gardner's Route 66 Park, look for the Rev. Christian Christiansen Memorial. This monument honors the Norweigian pastor who supplied vital information to WWII Allies that helped destroy Germany's heavy water plant. Consequently, this intel halted Hitler's quest to build atomic bombs.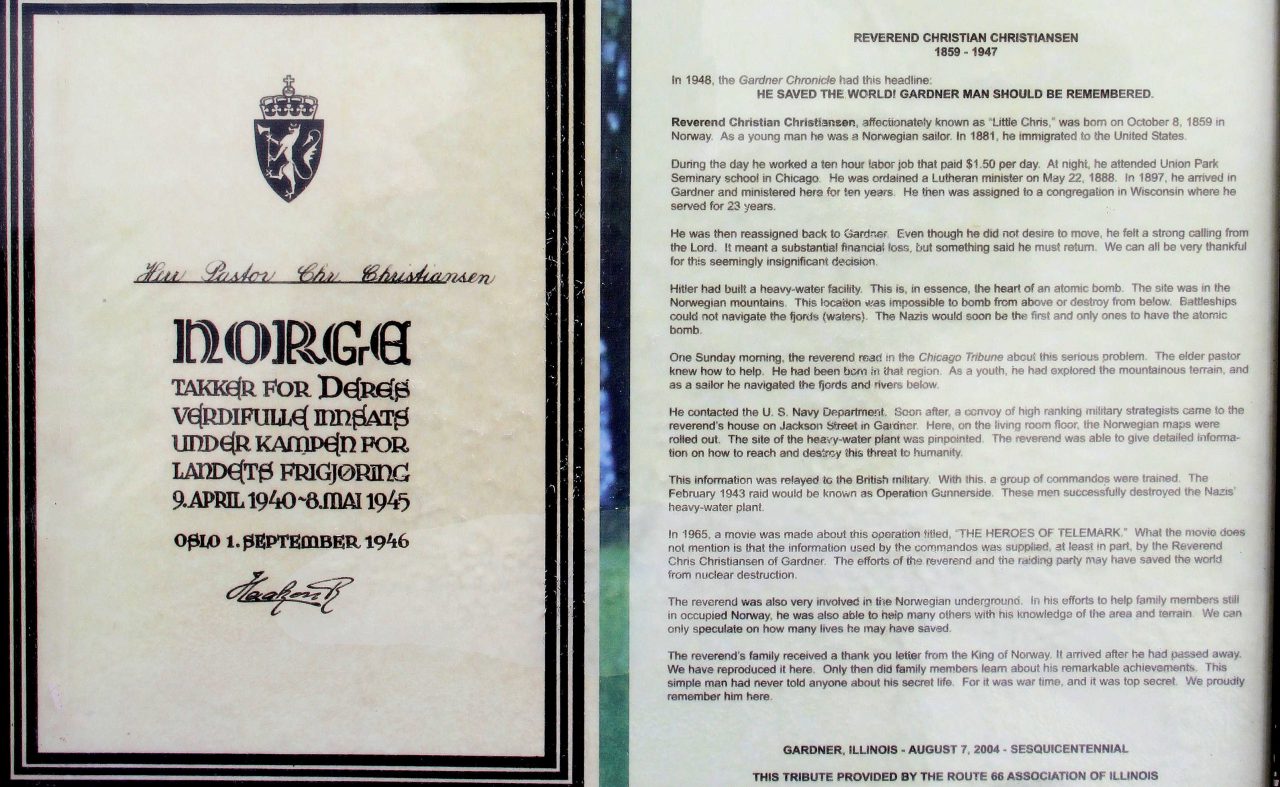 Christiansen was honored here due to his pastoral service to the Gardner Lutheran Church. He passed away in 1947 and is buried in the Norwegian cemetery near Gardner.
4. Riviera Restaurant
The Riviera Restaurant was Gardner's most iconic attraction until 2010 when a fire broke out in the basement. The restaurant claimed to be a hangout of Al Capone, complete with secret vaults, doors, and beer coolers.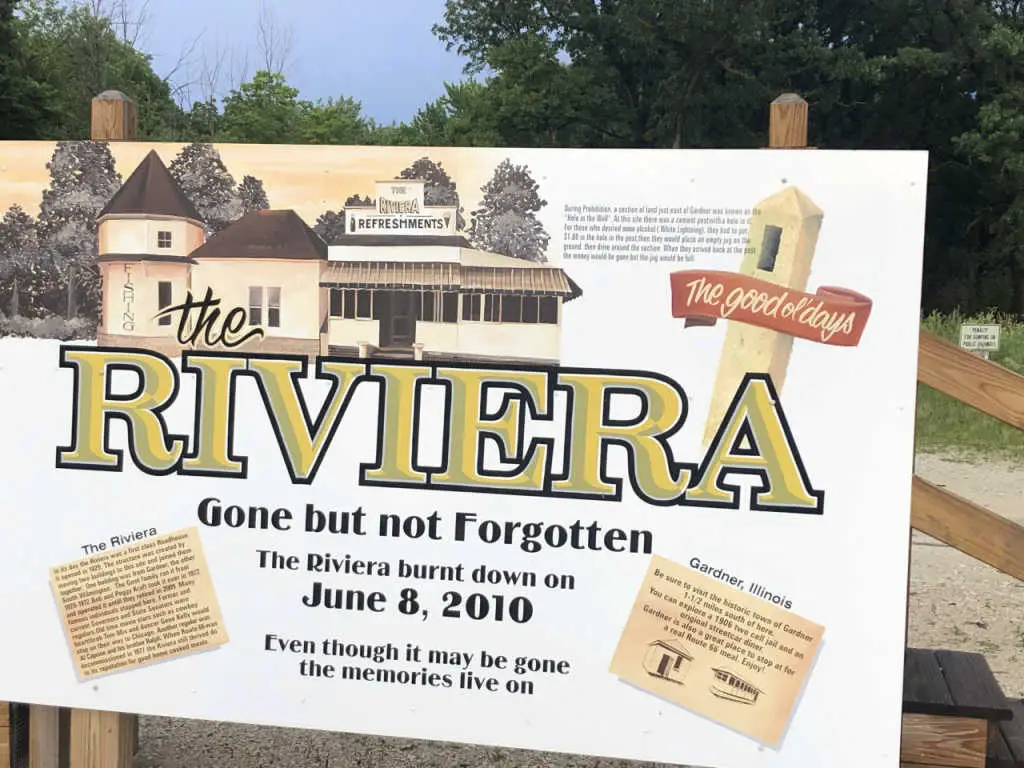 The location is now marked with a simple sign to document its existence as one of the best road stops on Illinois Route 66.
5. Streetcar Diner
In 1932, a man named George Kaldem purchased a horsedrawn streetcar, previously operated by the Kankakee Transit System. His plan was to convert it into a diner.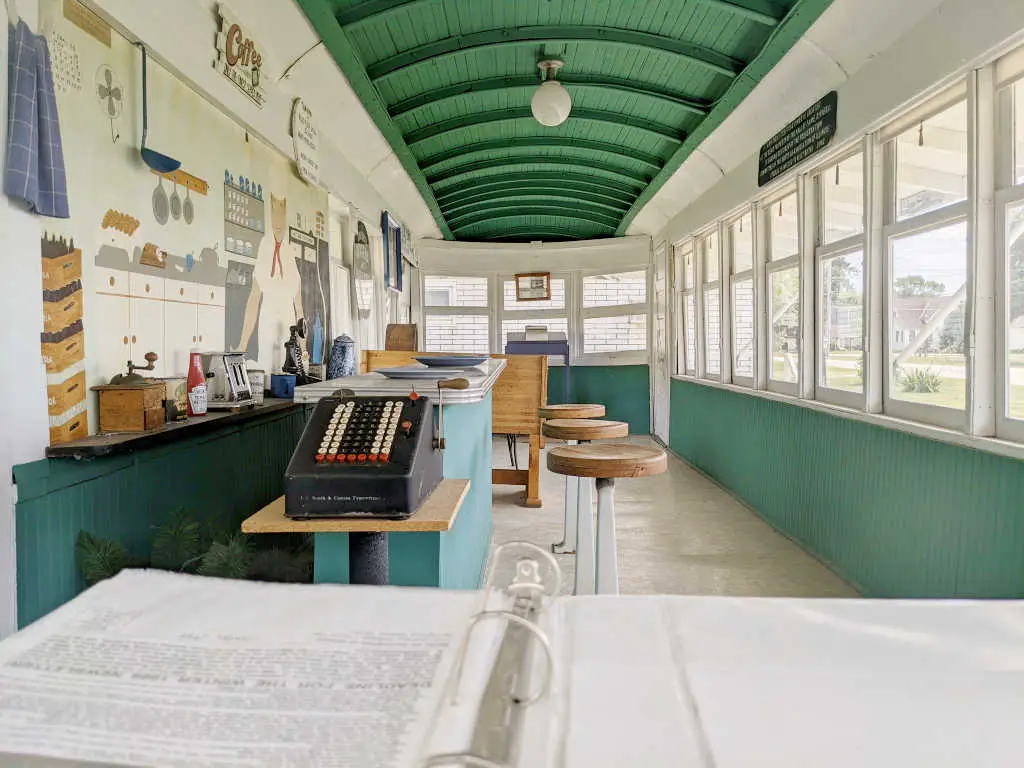 George moved the streetcar to Gardner, eventually turning it into a no-frills place for some simple good food. It is interesting to know that the diner never had running water or bathroom facilities. Water for washing and cooking was brought in from local residents.
After the diner closed in 1939, the streetcar was repurposed for a variety of reasons. For example, it served as a children's playhouse, an unofficial Greyhound bus stop, and a summer cottage.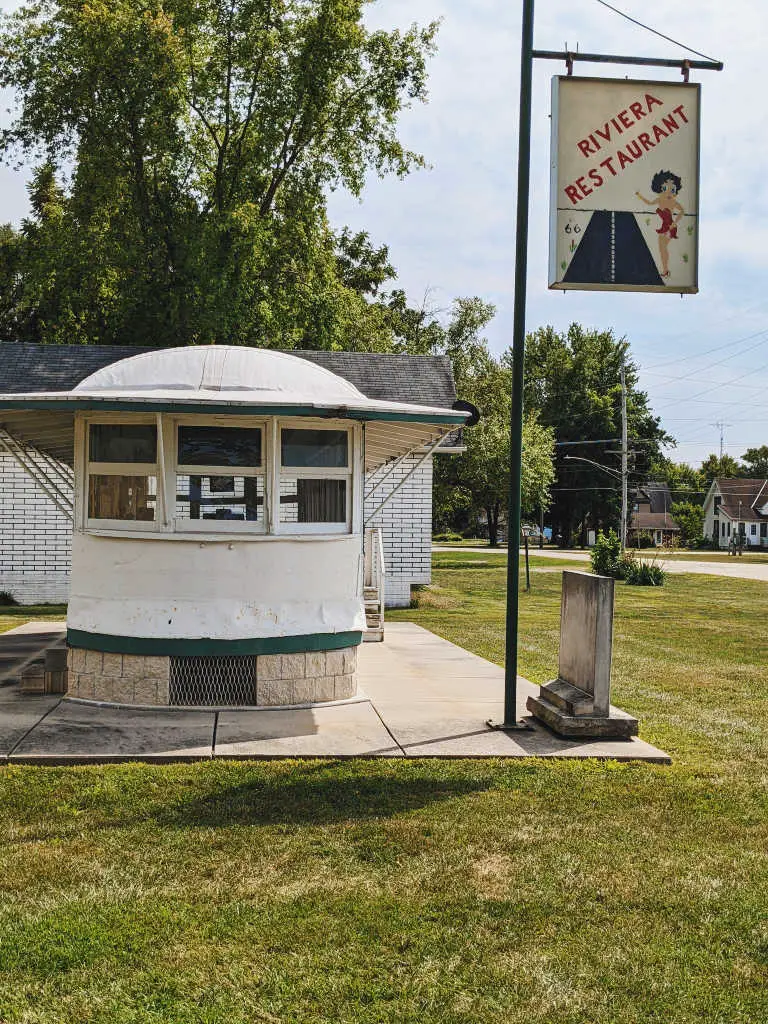 In 1955, the streetcar was purchased by the family of the Riviera Restaurant, where it was moved behind the main building. In short, it was used as a storage shed, a gathering place, and a fisherman lodge.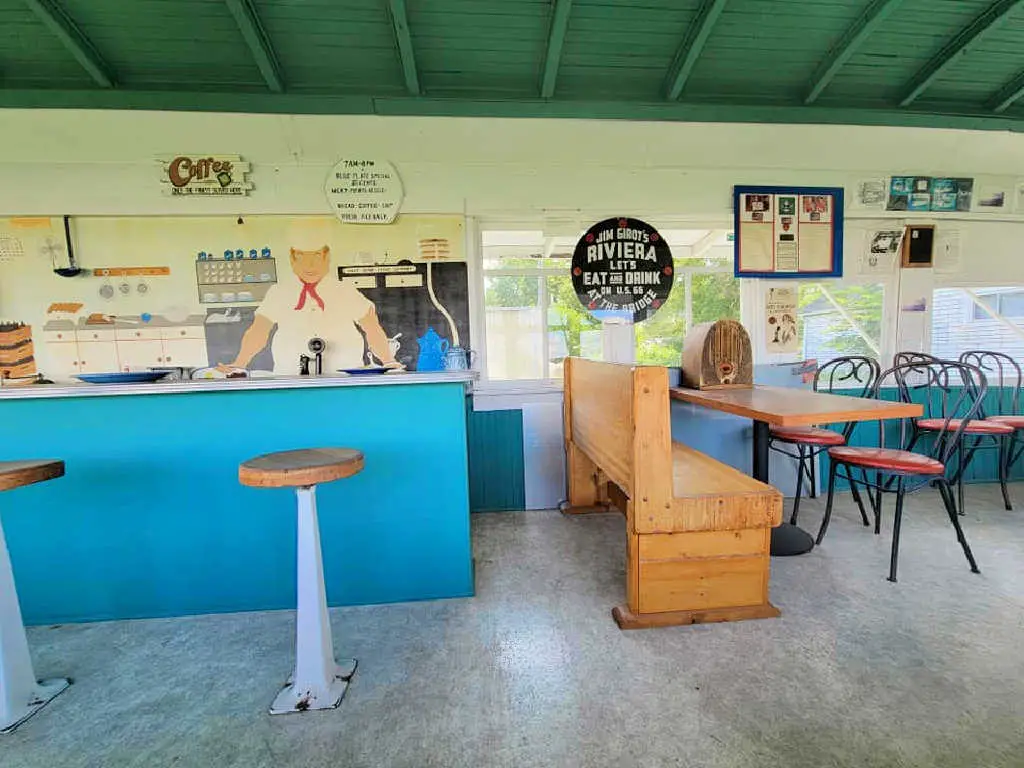 Thanks to the President of the Illinois Route 66 Preservation Committee, the streetcar was restored to its original diner form. As a piece in Route 66 history, the site is no longer operational. However, visitors can peek inside to capture the essence of the 1930s diner. Today, the streetcar is part of Gardner's small Route 66 attraction park and is recognized in the Route 66 Hall of Fame in Pontiac, IL.
Although small in size, Gardner, Illinois is worth a stop to see the town's charming and historic attractions and witness its part of America's Route 66 history.